Last updated on July 27th, 2023 by Jules Winnfield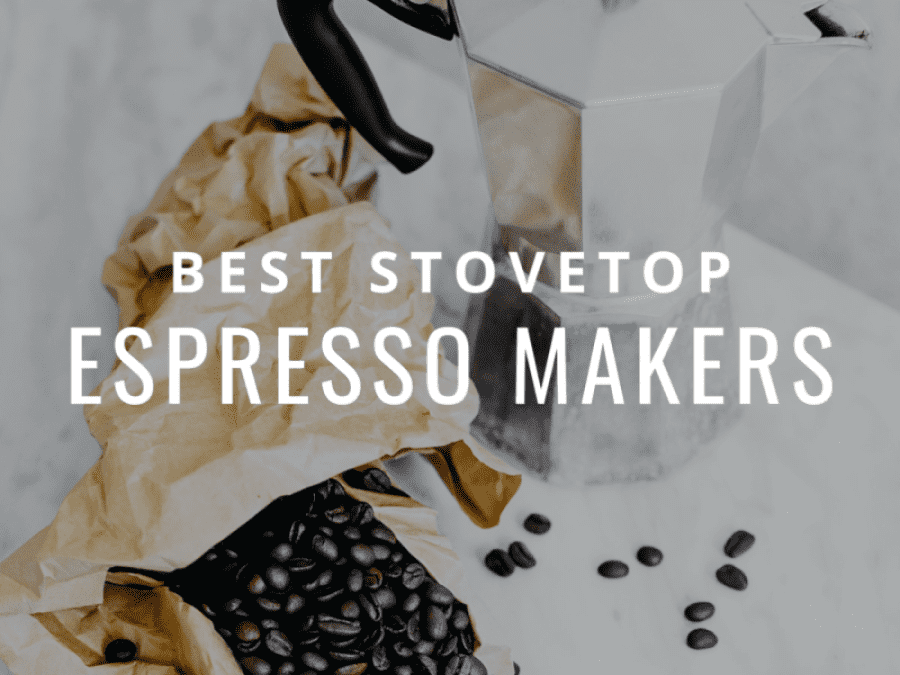 We can take away the cost of buying an authentic Italian blend in an expensive coffee shop — so why not be the barista with the most in the ambience of your very own kitchen?
You know that comforting, tantalizing aroma of freshly brewed coffee? Yes, that's the one. The wake-up call, the invitation to relax, and the sociable enticement. Well, you are far from alone.
There are so many of us who enjoy the taste of coffee and who strive to find the perfect cup.  
Well, let us introduce you to the stovetop espresso maker. More commonly known as the Moka pot, its a cheaper, lighter, more manual alternative to your traditional high powered espresso machines.
There are, of course, many stovetop espresso makers currently available on the market, so it can be a daunting and overwhelming task to shorten your list. However, we are here to help, and to answer all of your burning questions in the meantime.
So sit back and relax as we tease your taste buds with our top picks. Whether you are in the market for something more portable and convenient, aluminum or stainless steel, or heavy and robust for a full flavored cup, there is a Moka pot that will fit your caffeine needs!
In a hurry? Here's the cliff notes: Our overall best pick was the Bialetti Iconic Stovetop Espresso Maker. Its corrosion resistant aluminum build that works on all stove types and brews clean delicious espressos is what stood out the most for us. Add on its easy to use and easy to clean features and its a slam dunk! Perfect for beginner and experienced espresso drinkers who want an affordable manual espresso option.
---
Are Stovetop Espresso Makers Any Good?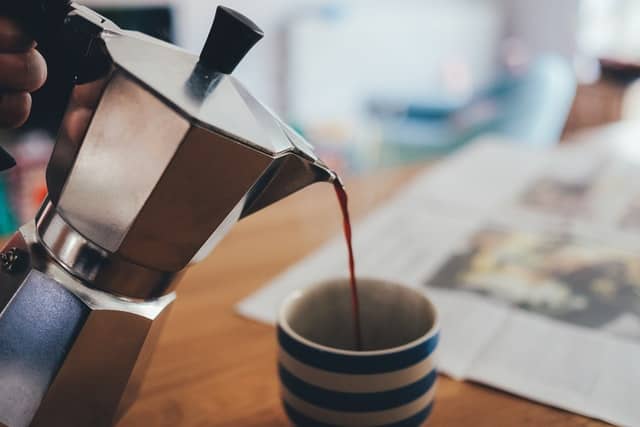 The stovetop espresso maker was invented in 1933 as a cheaper, more versatile alternative to your average all singing and all dancing coffee machine. 
Not only are they trendy, but they're also efficient, practical, and easy to store.
By definition, a Moka pot cannot replicate the exact taste of a traditional espresso because it uses fewer bars of pressure to operate. Espresso machines use anywhere between 10-20 bars of pressure to "press" water through coffee beans.
Despite this, the Moka pot still brews a pot of strong delicious coffee. Combine this with their convenience, and making espressos or any espresso based beverage at home or on the go quickly is very possible with a stove top espresso maker.
Our Top-Rated Stovetop Espresso Makers
Arguably the most popular coffee maker on this list, the Bialetti Iconic Stovetop Espresso Maker is easy to clean, easy to use, and easy to store. What's not to love?
Regardless of whether you are an experienced barista or simply someone who can appreciate a good, authentic cup of Joe, this Bialetti Moka pot is one of the best stovetop espresso makers around.
And potentially is the perfect solution to all your coffee woes!
Not only can you trust its corrosion-resistant interior for high-quality tasting moka pot coffee every time, but it also has a patented safety valve.
This ensures user safety, prioritizes the longevity of your equipment, and works to keep everything clean and improve the taste of your drink. 
And if that wasn't enough, the Bialetti Moka Express is also suitable for gas, electric, and induction stovetops. All you need is a small burner on your stovetop to keep the flame under the unit, and you're ready. So there's no need to sweat the small stuff.
Are you sold yet? No? Let us tell you more. 
If you're seeking a more simplistic outer appearance for your stovetop espresso maker, this will suit all of your needs.
Constructed using polished food-grade anodized aluminum, this Italian stovetop espresso maker has a genuine, timeless beauty that will add an element of class to any kitchen.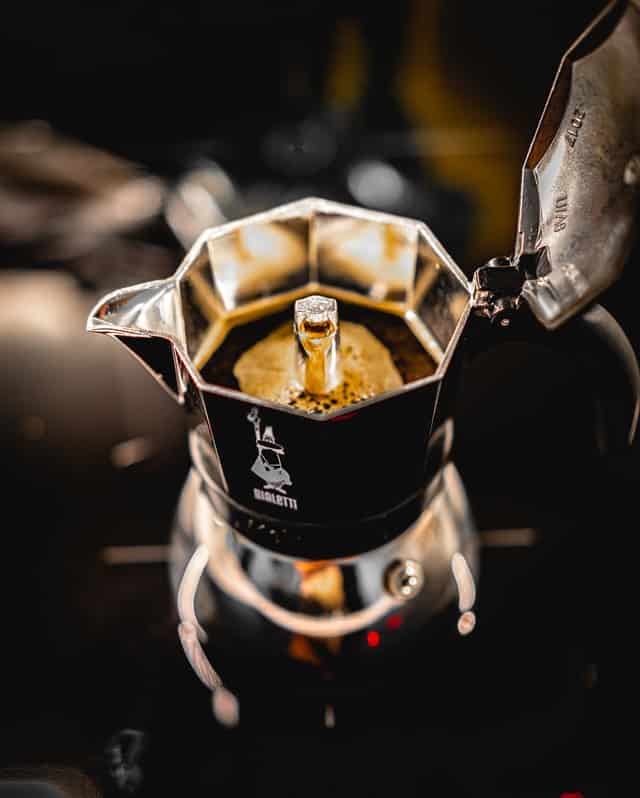 It features a curved black ergonomic handle to fit with the curve of your palm that is not only stylish but highly practical too!
The Bialetti Moka Express comes with an impressive 12-cup maximum capacity, so you'll be well-equipped for social situations where you may need to brew lots of coffee at a moment's notice.
Coffee made in this pot can be enjoyed in espresso cups or in larger containers – all depending on the equipment you have available at home, or simply your personal preference.
Pros
Easy to clean – apply water and soap with a non-abrasive sponge or a soft cloth to clean. This will reduce the risk of scratching your Moka pot.
Well-constructed – its ergonomic handle promotes safe pouring and decreases the overall risk of injury. Its sturdy aluminum base will also help you to create great-tasting moka coffee. 
Durable – the product is built to withstand daily use.
Good design – a seamless, universal design makes the product more appealing.
Cons
Easily tarnished – its outer layer color can tarnish more easily if you don't correctly care for the product according to instructions. Be careful!
If you're hunting for a stovetop espresso maker that not only makes a bold statement but is also highly reliable and practical – let us introduce you to a classic addition from the Zulay brand. 
Known for helping you make the most of your kitchen with budget-friendly products, Zulay has established itself as the go-to company for kitchen appliances.
And it's easy to see why so many people love them! With aluminum Moka pots available in several color options (ranging from a vibrant red to a silver sheen) it provides an option for even the fussiest individual.
It also doesn't matter whether you prefer a traditional Italian espresso or a 'normal' cup of coffee because this product has the brewing method for you. This popular coffee maker allows you to make your drink in under five minutes – but in the exact style that you enjoy.  
With a Classic Italian style design and a durable high-grade aluminum base, this espresso maker easily achieves even heat distribution and coffee extraction whilst ensuring a velvety flavor with little to no effort on your part.
It also has an additional pressure valve that increases the flavor of your coffee, regardless of your barista skills. How convenient is that?
Also, this stovetop espresso maker is compatible with gas or ceramic stovetops, easily fitting in with your existing home equipment.
However, its lightweight nature also means that it is perfect for those who may need their coffee to go. And, an ergonomic heat-resistant handle alongside a secure lid aids in steady pouring to optimize user safety.
With the manufacturer's lifetime guarantee, you'll reap the benefits of your Moka pot for years to come!
Pros
Design – it features a sleek design that yields all the practical benefits that make it one of the best stovetop espresso makers available.
Warranty – the product comes with a lifetime guarantee in case of breakage or damage, which helps to ease concerns about your purchase.
Lightweight – it is light enough to be moved about in your kitchen. This is highly convenient if you enjoy re-designing and keeping up with current trends.
Easy to clean – a wipe-clean aluminum surface means that you won't have to worry about any extra mess whilst making your morning coffee. 
Cons
The base – the base of this Moka pot is quite small, so some may find it a bit difficult to manage sometimes.
Why make the trip to your local coffee shop when you can mimic the experience from the privacy of your own home?
LuxHaus have manufactured another one of the best stovetop espresso makers to ensure that brewing your morning coffee grounds is as pain-free as possible.
If you are actively seeking a more cost-effective way of enjoying your favorite flavor blend without the hassle, this is the one for you!
In a market dominated by aluminum Moka pots, the eye-catching and practical minimalistic design of stainless steel models truly stands out.
Manufactured using high-quality stainless steel, this product features a non-tapered top and a handy spring that helps in coffee grounds basket removal.
With a quick heating and brewing time, you're never far away from a delicious cup of authentic Italian coffee.
Another thing to note about this espresso maker is that it works with an electric stove, a gas stove, and an induction stovetop. It also comes with a no-spill spout and has a rust-free guarantee. Brewing coffee has never looked so good! 
In terms of design, this product keeps it elegant yet modern. A simple brand logo embossed into the front ensures that the Moka pot will be seen and not heard (in the best way, of course).
A heat-resistant ergonomic handle provides you with a more secure grip on your product, further reducing the risk of injury.
Overall, it's the perfect addition to your list of kitchen appliances if you prefer a more classic, rustic look. And, for bonus points, it won't draw attention away from the rest of your kitchen decor!
 This LuxHaus Moka pot provides you with the right equipment to make anything from a 'normal' coffee to a traditional macchiato. And, with three cup options available for purchase – 3, 6, or 9, all able to hold approximately 2oz of espresso each – it caters for everyone. 
Feel free to show off your newfound barista skills to your friends! 
Pros
Minimalistic design – the stainless steel Moka pot foundation gives it a more timeless look. 
Easy to clean – comes with a no-spill spout for easy pouring. Making a macchiato has never been so easy.
Manufactured using steel – the stainless steel models are long-lasting and can be easily coordinated with existing decor. 
Works with all stovetops – the product brews coffee on gas stoves, electric stoves, and induction stovetops,  making it one of the best Moka pots on this list.
Cons
Anti-rust – stainless steel is generally much more prone to corrosion than aluminum, so you must make sure to properly care for your product to ensure its lifespan. 
Whether you prefer a sweeter, flavorful coffee or you're mainly a fan of dark roasts, you can rely on this stainless steel Moka pot to immediately capture the attention of your taste buds.
For no-nonsense, excellent coffee, this Moka pot has everything you'll need.
Available in two different sizes, a 6 cup, and a 10 cup, GROSCHE has created a lineup of Moka pots that appeals to the masses. With a reliable and durable stainless steel foundation, you know this product will help you serve coffee for years to come. 
One of the main things you should observe about this conventional stovetop espresso maker from GROSCHE is its beautiful speckle black top color design. Its stunning simplicity makes it a great choice for a kitchen appliance – and it's very clear why people continue to flock to it.
Whilst many competitor espresso makers are manufactured with usability and safety in mind, the Milano Steel Stovetop Espresso maker takes it that one step further.
Notably, it has silicone sealants that help you to maintain the high temperature of the liquid inside.
This stovetop espresso maker also has a sturdy stainless steel handle rather than a typical ergonomic plastic handle. This is because stainless steel is known to be a poor heat conductor, which means that not only will your hands be safe from burning, but you'll also be able to have a firmer grip whilst pouring your cup of great coffee. Convenient, right?
However, that's not to say that the steel handle won't become hot to the touch in certain situations. But keep in mind that as long as you're responsible when handling the product, you should be just fine.
Continuing with its safety features, GROSCHE has designed this stovetop espresso maker with a built-in safety valve to relieve excess pressure from the equipment when necessary.
In simple terms, it has been put in place as a last line of defense in case of an emergency.
Moreover, it can be used on induction, gas, and electric stovetops making it an extremely easy way to turn your coffee grounds into your favorite beverage. You can even use it on your propane camping stove! 
With all things considered, it appears to be the perfect blend of practicality and design. So why not tantalize your taste buds?
Pros
Made using stainless steel – this means that this Moka pot is not only more scratch-resistant compared to aluminum, but will also typically last much longer.
Keeps your safety in mind – the company has made customer safety their main prerogative, so you can have confidence in your product.
Can be used on all stoves – a steel base ensures that the Moka pot won't be affected by the electrical currents of an induction stove, or gas and electric stovetops. It becomes that much more convenient for you. 
Easy to clean – it is dishwasher safe and can also be hand washed with soap and water.
Cons
Rubber seal may leak – though it's great at insulating the inside, some liquid may escape past the rubber seal. Be careful not to burn yourself.
We have all woken up in a complete daze at least one point in our lives. And the only thing that can bring us to our senses is the intense aroma of a freshly brewed pot of coffee.
So if you're in the market for a unique addition to help revitalize your morning coffee routine, say hello to the Bellemain Stovetop Espresso Maker Moka Pot!
Bellemain's espresso maker has been designed with the coffee drinker in mind. Most Moka pots arrive with 6 cups.
However, this product comes in four handy sizes ranging from 3 cups to 12 cups – so you have free rein to choose what best suits your needs. You can also choose between black, red, silver and white as your main color.
Some competitors attempt to distract with busy designs or unusual color schemes that just don't live up to expectations. But Bellemain's true Italian minimalist design and classic aluminum finishing let you focus on the deliciousness in your coffee cup. 
Unlike other products on this list, Bellemain has manufactured this stovetop espresso maker with an octagonal aluminum body. Yes, this makes it visibly appealing, but it's also a very smart practical decision.
In any given use, you'll achieve rapid, even heating throughout your Moka pot with little to no effort on your part. How cool is that?
A safety valve also prevents any over-heating should you get distracted and forget to take the pot off the stove during the brewing process.
Again, if that isn't enough, its ergonomic curved handle fits perfectly with the curve of your palm for your safety. Regardless of whether you're awake or half asleep, this product has got you and your drink preferences covered!
Pros
Universal color scheme – the four practical color options ensure that there is a stovetop coffee maker for everyone.
Unique octagonal shape – this not only makes the product stand out against each individual stovetop espresso machine currently on the market, but also adds something extra to your kitchen.
Safety features – the product has a safety valve to prevent incidents from occurring. Its ergonomic handle also keeps your hands away from potential burns.
Easy to operate – you can use the coffee maker at any time of the day without having to think too hard about your actions.
Cons
Metallic taste – there may be a strange metallic taste inside each of the stovetop coffee makers every once in a while. If this occurs, simply wash out the interior with warm soapy water, and it should go back to normal.
Buyer's Guide: How to Choose a Stove Top Espresso Maker
There are quite a few practical elements you should consider when browsing the market for a new stovetop espresso maker. We have highlighted some of the most important ones in our handy buyer's guide below. 
Durability and Design
You should consider the durability of the individual materials involved in the manufacturing process. Is it designed to be effective in brewing while also durable and long lasting regardless of how many espressos you make? Does it make enough cups for your typical morning?
You must also make sure to keep on top of regular maintenance so that your espresso maker remains in good condition.
Aluminum 
On the whole, aluminum is a much more effective material to use for your Moka pot than steel. This is mainly because it is an excellent conductor of heat.
Using aluminum in this way will allow the heat to disperse throughout the Moka pot, later heating the water to a higher temperature. This is a good thing, as it means a shorter brewing time.
However, aluminum is typically less scratch-resistant than steel, so you need to take many precautions to maintain your product. You should look at aluminum-based Moka pots if you have a gas or electric stovetop in your home.
Steel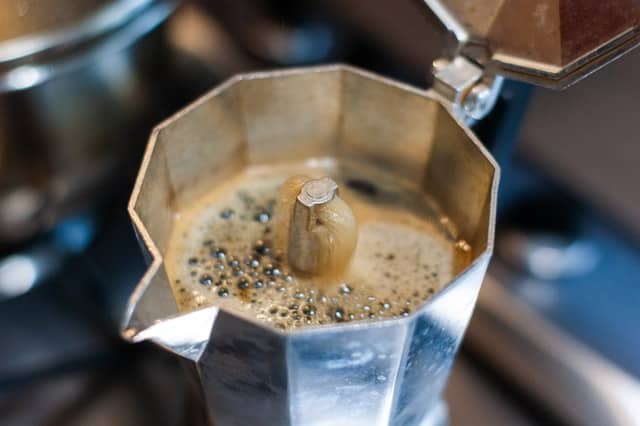 Steel is the most applicable option for a sleek, modern finish. It's very durable, meaning it can ward off signs of corrosion and can help to distribute heat.
Because of this, steel does last longer without showing obvious signs of damage. Using steel to manufacture a stovetop espresso maker is a great idea, as it doesn't perceive electrical currents in the same way that an aluminum-based product would.
Therefore, you can use stainless steel Moka pots on any type of stovetop surface without having to worry about it working properly.
Remember that steel can be more corrosive than aluminum, especially in products like stovetop coffee makers. So if you decide to opt for a steel structure, regular interior and exterior maintenance cleaning will be necessary to keep your item in tip-top shape. 
Ergonomic Handle vs Steel Handle
This is a relatively important factor to consider. A typical plastic ergonomic handle will prevent the heat from the espresso maker from making any sort of contact with your hands.
This ensures your safety and allows for a more precise pour all at the same time. Though, you must be careful that you don't let the espresso maker get to such a high heat where the handle melts.
A steel handle will provide a similar level of support and comfort to you. But, there's an added risk of the steel heating up under hot temperatures.
Therefore, you must think about whether you want the added worry of a steel handle or not. 
Maneuverability 
Maneuverability is a small manufacturing element that can make the world of difference. Moka pots are typically within the weight range of 1 to 4 pounds, so they are relatively lightweight.
You want to be make sure that the item you choose is portable so that your coffee brewing process is as easy as it possibly can be.
Safety
Much like other kitchen apparatus, stovetop espresso makers have the potential to be hazardous. You can abide by the following rules to combat these issues, and to ensure your safety:
Thoroughly rinse and dry your equipment after each use
Descale your espresso maker often. A cleaner machine makes for a cleaner-tasting coffee!
Don't overfill with water
Monitor it whilst in use (although we feel this is fairly self-explanatory)
Never increase the heat on your stovetop. The espresso maker will become too hot, and it could cause a variety of problems: from altering the taste to preventing the safety valve from correctly operating.
Why Trust the TheCupCoffeeHouse.com
We are a group of people from all over who love coffee. From busy full time working parents to stay at home empty nesters. Some of us have worked in coffee shops in countries all over the world. Some of us have training in the pharmaceutical sciences and chemistry.
But regardless of our diverse backgrounds and expertise, we love coffee and sharing the experience with family, friends, and our community. So we spend the time to research, test, and report what we discover works and doesn't work from coffee makers, espresso machines, to brew methods and coffee facts. All so you can take home valuable information to make the best decision for you.
Frequently Asked Questions
What is a stovetop espresso maker called?
We know them as Moka pots. However, a large majority of the general population simply refer to them as stovetop coffee makers.
How much coffee do you put in a stovetop espresso maker?
You must make sure to always add enough finely ground coffee to fill the filter basket inside the stovetop espresso maker. However, if you prefer a weaker tasting coffee, simply add more water to your finished cup.
But if you love a sharper, more striking caffeinated drink, just proceed with the normal steps.
Can you put a stovetop espresso maker on a gas, electric, or induction stove?
You can typically put steel Moka pots on any of these stoves, as long as you're correctly using the equipment. If you're using an electric stove, be sure to start with a low-heat setting so that nothing burns.
Just remember that aluminum doesn't work on induction stovetops because of its magnetic and electrical properties, so it may be worth investing your money in a steel model if this is the stovetop you have at home.
Final Thoughts 
If you're looking for a more convenient faster way to enjoy delicious freshly brewed espressos at home without fumbling over a clunky espresso machine, then stovetop espresso makers or Moka pots are a great choice.
Not only do we love their practical easy to use and maintain builds, but the moka pot coffee it brews is strong, and invigorating!
Our overall best pick was the Bialetti Moka Express Iconic Stovetop Espresso Maker. Its corrosion resistant aluminum build that works on all stove and clean delicious best tasting coffee is what stood out the most for us. Add on its easy to use and easy to clean features and its a slam dunk!
Stovetop espresso makers have their advantages and limitations, like any other product. With all design and practical elements considered, any of these stovetop espresso makers can be the perfect, budget-friendly machine to add that something extra to your morning coffee routine.
If you still want a great espresso machine to complement your stove top espresso machine, consider the high quality lineup of Breville, De'Longhi. There are also drip coffee maker espresso combos like Nespresso that can make espresso like coffee, as well as budget espresso machines and other portable manual options too.
For a full guide on the best espresso machines on the market, check out our Top 10 best espresso machines ranked and reviewed.
Coffee Has Never Read This Good!
Sign up for a FREE newsletter to the best home brewing tips and guides
Thank you for subscribing to The Cup Coffee House Crew! There's a surprise in your Inbox 🙂
Something went wrong.
About the Author
Latest Posts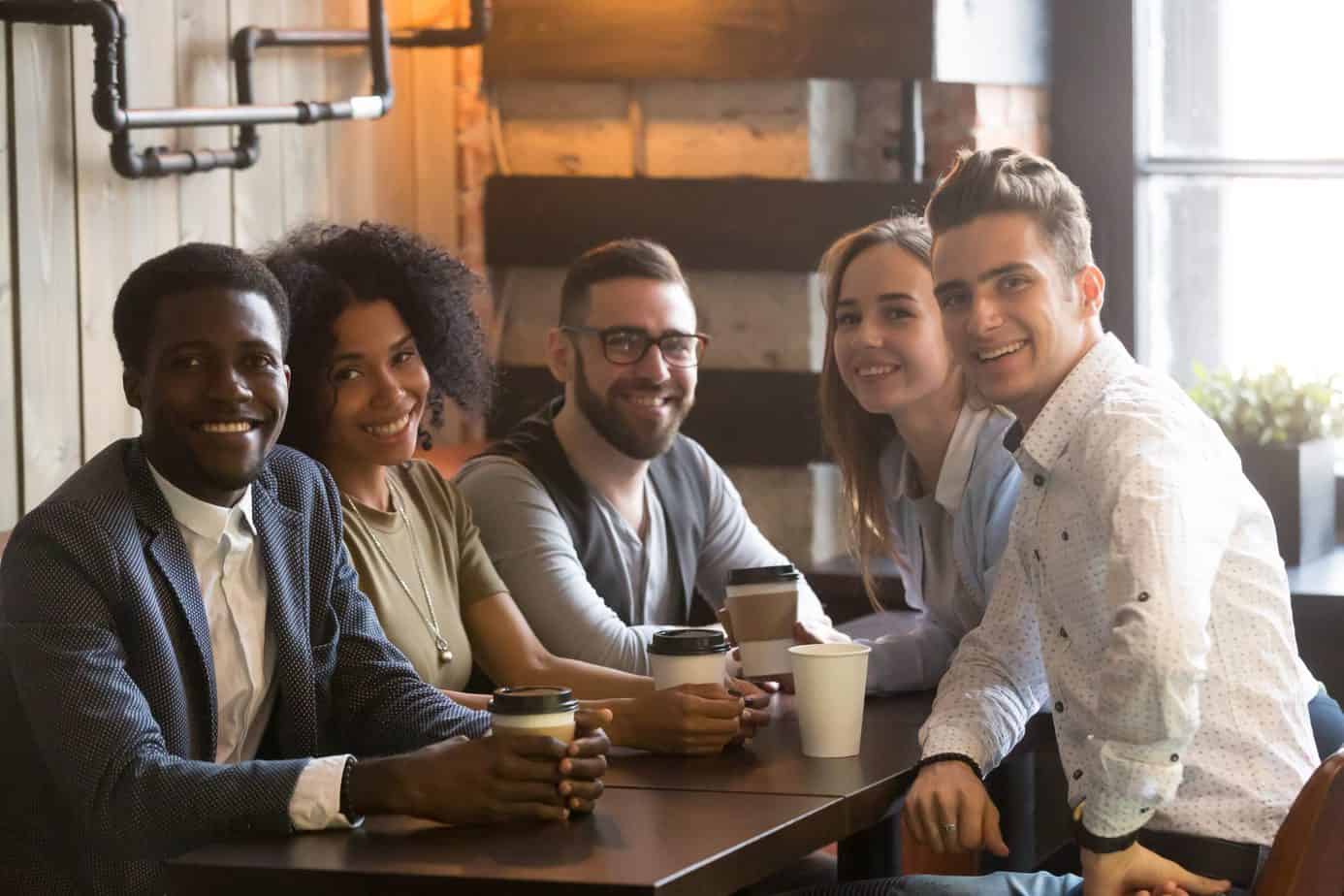 "Jules" is a pharmacist by day and investor, writer, and health nut by night. When he's not sipping on some coffee laced with MCT oil during an 18 hour fast, he is writing about how to get your coffee grind on or playing Monopoly with his 2 boys and wife. Ahh…life is good!