Last updated on July 28th, 2023 by Alex Praytor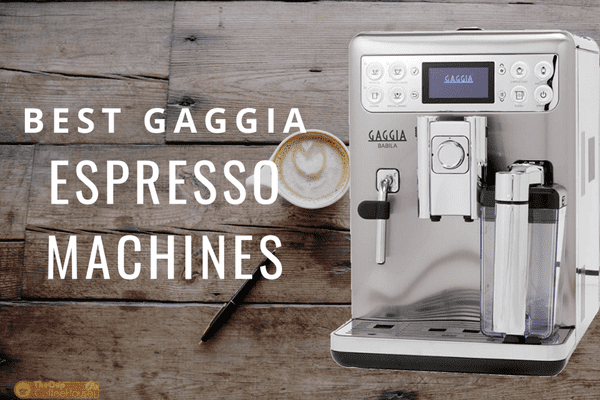 Espresso is an excellent way to start the day. Whether you drink it straight or use it as a base for a cappuccino, a machine that uses at least nine bars of pressure can give you the best espresso flavor with rich crema on top.
Gaggia espresso machines are some of the top picks among espresso lovers for pulling a tasty shot and topping it with fluffy milk froth. If you're looking for legendary quality and craftsmanship, Gaggia is usually in the discussion.
Some may say you will go gaga over Gaggia…ok that was a bad joke!
So anyway, we decided to research and review the best Gaggia has to offer so you can make the quickest most efficient decision.
In a hurry?
Our top pick is the Gaggia Babila Super-Automatic Espresso Maker. This machine can take you from whole beans to a specialty drink with just one touch of a button. It has a double boiler to easily make back-to-back drinks and includes an Espresso Plus brewing system to control the flow-rate. Its versatility and flexibility along with reasonable pricing makes it our favorite.
Sale
Gaggia Babila RI9700/64
The Gaggia Babila with its grinder, double boiler, one touch recipes, temp and strength customizations is a nice mix of automation with manual excitement for the eager barista.
Last update on 2023-11-30
However, this isn't the only option on the table. Check out all nine of the best automatic and semi-automatic Gaggia coffee machines on the market today and see which model is for you. 
---
Are Gaggia coffee machines any good?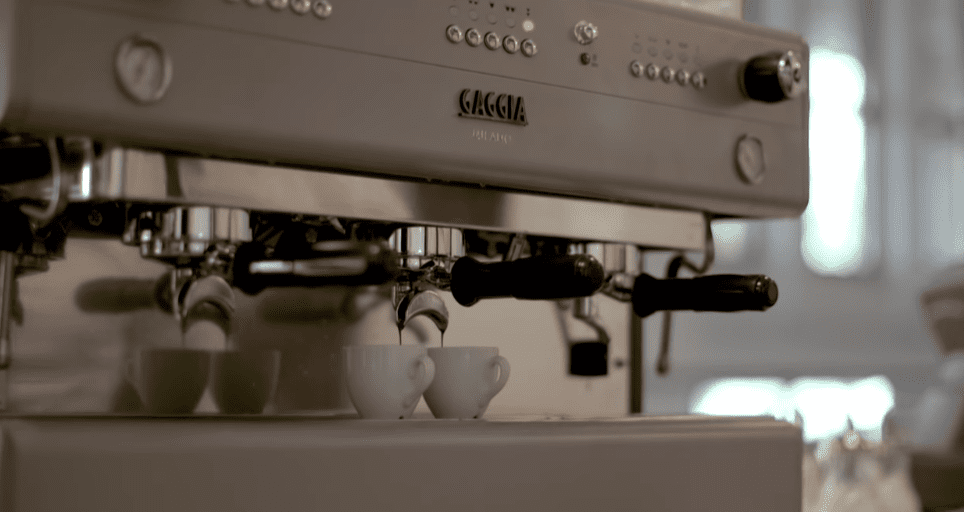 Gaggia are Italian made espresso machines known for being durable and reliable. Many of the machines offer top-of-the-line assets such as stainless steel casings, double boilers, and commercial grade parts. 
You can find one-touch machines that grind fresh beans and top of your drink automatically with milk foam. Or, you can find user-friendly semi-manual espresso makers with pressurized portafilters and automatic steam wands.
Features like a pre-infusion cycle, the Espresso Plus System, and strength and temperature adjustments set the Gaggia line apart from the competition.
Gaggia machines allow you to customize drinks and add your own creative touch. They are also  some of the simplest espresso machines to clean and maintain with many removable parts and self-cleaning options. With proper maintenance, a Gaggia espresso machine can last upwards of ten years. 
Our Top Picks for Gaggia Espresso Machines:
Things we like:
One-touch, bean-to-cup brew
Ceramic burr grinder with 15 grind settings
Strength and temperature adjustments
Bypass doser for grounds
Automatic milk frother, plus manual steam wand
Steam wand doubles as hot water dispenser
Eight programmable specialty drink options
Easy-access, 50.7-ounce water reservoir
Double boiler
Durable stainless steel casing
Espresso Plus brewing system
Things we don't like:
Review:
The high-performance Gaggia Babila Espresso Machine can take you from whole coffee beans to a specialty coffee drink with one touch of a button. The ceramic burr grinder ensures the freshest-tasting coffee with 15 grind settings.
Or, you can bypass the grinder to use pre-ground coffee. Then, choose between eight different coffee drinks and wait as the machine prepares your order. 
The double boiler is a major asset, allowing you to pull shots and heat milk efficiently when making back-to-back drinks. 
The Babila machine tops off each drink directly with the perfect milk topping. Or, at-home baristas who enjoy creating latte art can use the manual steam wand to froth milk. The steam wand also dispenses hot water for tea drinkers or a bowl of instant oatmeal. 
This Gaggia Babila can cater to a household of espresso fans, latte lovers, and teetotalers. This high-performance machine allows you to make coffee drinks with hands-on creativity or with one touch of a button. Its versatility and durability, ease of use and maintenance make the Babila our top pick from the Gaggia gamut.
Sale
Gaggia Babila RI9700/64
The Gaggia Babila with its grinder, double boiler, one touch recipes, temp and strength customizations is a nice mix of automation with manual excitement for the eager barista.
Last update on 2023-11-30
Things we like:
60.8 Fluid Ounces
Ceramic burr grinder with 10 grind settings
14 coffee beverages
Integrated milk carafe with auto-rinse cycle
User-friendly LCD menu with buttons
4 user profiles 
Things we don't like:
Review:
Although the Gaggia Babila slid into first place because of its double boiler and multiple brew styles, the Gaggia Cadorna Prestige has plenty of perks of its own. This machine also generally runs about $500 cheaper than the Babila. 
The Gaggia Cadorna has a sleek, modern look and a friendly LCD screen with color photos. You can choose from 14 different coffee drinks from ristrettos to flat whites and hot cocoa. 
With the touch of a button, this machine can grind coffee beans fresh, pull a shot, and top it with the perfect milk topping. Adjust the strength, volume,, and temperature settings to your taste and save your preferences in up to four unique user profiles.
After use, the milk flask can perform an auto-rinse cycle making clean-up with this machine a breeze. This is something we are seeing alot in many other high-end espresso machines like DeLonghi and Breville and we love it!
Sale
Last update on 2023-11-30
Things we like:
Durable brushed stainless steel casing
Large 2.1 liter (71-ounce) water tank
Commercial steam wand
Three user-friendly rocker switches
Adjustable steam
Commercial-style, chrome-plated brass brew group
Budget-friendly model at under $500
Brews quietly
Compatible with E.S.E. pods
Things we don't like:
Controls are manually operated.
No coffee bean grinder.
Review:
The Classic Pro is the modern version of the original Gaggia Classic Espresso Machine. This machine is user-friendly for beginner baristas and makes a great cup of coffee.
The Classic Pro's claim to fame is its many commercial components. For example, the steam wand is commercial grade as are the portafilter, filter baskets, and the 3-way solenoid valve. 
The steam wand can make perfect microfoam for flat whites, while the 3-way solenoid valve ensures that the moisture presses out of the puck making it easy to discard. 
The three rocker switches have their own indicator lights, so you can easily control the power, brewing, and steaming.
This Classic Pro espresso maker won't create your drink from start to finish like the super-automatic models. However, this semi-automatic machine is perfect for beginners or experienced baristas who want to add a personal touch to their favorite coffee drinks.
Sale
Gaggia RI9380/46 Classic Pro
For a semi automatic machine with commercial grade build, smooth brew, and budget price, you can only go right with the Classic Pro.
Last update on 2023-11-30
For a more indepth look, check our full Gaggia Classic Pro review we did.
Things we like:
Ceramic burr grinder 
Compatible with coffee grounds
Light, medium, and strong brew settings
Pannerello wand froths milk and dispenses hot water
User-friendly LED menu and push buttons
Save preferences in the menu
Rapid heat-up for machine and milk wand
Compatible with Brita water filters
Quiet and efficient
1-year warranty from Gaggia
Cheaper than many Gaggia machines
Things we don't like:
The bulky machine takes up counter space.
Only 40-ounce fluid capacity
Only 5 grind settings.
Review:
The Gaggia Brera is an entry-level fully-automatic machine that can grind your favorite coffee beans fresh before brewing. Its color LED menu and simple push buttons make it friendly for the user to find the perfect espresso size and brew strength. 
It is compatible with water filters from Brita for a clean-tasting coffee drink. Also, the water tank, dregs drawer, and drip tray are accessible from the front of the machine, which makes it easy to maintain and clean.
Unlike many other super-automatic espresso makers, the Brera doesn't top your espresso with milk foam automatically. However, the manual milk frother lets you try your hand at foam art and is simple to clean. 
This Gaggia machine is perfect for brewing espressos, cappuccinos, lattes, and other specialty coffee drinks at cheap price without losing quality.
Gaggia Brera Super-Automatic
With its built in grinder, brew strength settings, easy accessibility, and low cost the Brera is a nice add for beginner home espresso drinkers.
Last update on 2023-11-30
Things we like:
Double boiler
Automatic milk carafe and manual steam wand
Espresso Plus System
Adjustable telescopic dispenser to accommodate large mugs up to 6-½ inches 
Whole bean grinder
Pre-brewing system for the best extraction
Six brew styles
Things we don't like:
Review:
The Gaggia Accademia is one of the older fully-automatic models and looks dated compared to other models. However, it's what's inside the machine that counts. Despite its age, this espresso machine has an impressive list of qualities and is still a favorite among coffee lovers. 
The Accademia includes a grinder, a double boiler, and manual and automatic frothing options. Like the Babila, it has an Espresso Plus System to control the flow rate of your brew. 
This machine also has six brew choices and multiple customization options. You can let the machine top off your drink with the appropriate foam for your drink or froth the milk yourself.
The Gaggia Accademia is several hundred dollars cheaper than the Babila and still has a lot to offer.
Gaggia 1003380 Accademia
If you value quality over age, then the Accademia's grinder, pre brewing system, and automated drink options may win you over.
Last update on 2023-11-30
Things we like:
Large 60-ounce water tank
Whole bean grinder and ground bypass option
8.8-ounce bean hopper
Low-water alert 
Programmable shot size
Adjustable brew strength
Four quick-touch drink options
Customizable LCD menu
Compact size
Things we don't like:
The milk frother is more labor-intensive to clean than other models.
Review:
If you want to save money and some space on your counter, the Gaggia Anima Prestige may be for you. This super-automatic machine is significantly cheaper than many other models and comes with several assets. 
You can get fresh-ground coffee beans and choose from four drink options. Adjust the intensity, size, and temperature of your drink. Or, you can go through the menu to customize your coffee drink even further. 
This compact machine delivers your coffee exactly to your specifications all with a smooth easy to use experience.
Sale
Last update on 2023-11-30
Things we like:
Ceramic burr grinder
Elegant look
Integrated milk carafe
Mid-range price
Brews regular coffee drinkers, espresso, and cappuccinos
Customizable drink options
Simple user interface
Save preferences in the drink menu
Cup riser ledge to prevent splashing
Things we don't like:
Review:
If you enjoy drinking a regular cup of rich fresh brewed coffee as well as specialty drinks, the Gaggia Magenta Prestige Super-Automatic Espresso Machine can be a great fit for your home.
This machine is sleek and compact and sells at a mid-range price. It grinds whole coffee beans fresh and brews espresso, coffee, or a cappuccino with one touch of a button. We love combo machines whenever we can get it since it means less appliances on your counter top.
Or, you can customize your coffee beverage in the easy-access menu and save your recipe for next time. This Gaggia Magenta has a small footprint compared to other machines and a great value for its price. 
Last update on 2023-11-30
Things we like:
Sleek, vintage appeal
Pannarello wand for auto-frothing milk and dispensing hot water 
Pressurized portafilter 
Brews ground coffee and ESE pods
Pre-infusion function 
Automatic shut-down after 9 minutes
47-ounce front-loading water tank capacity 
Compatible with the Mavea Inteza water filter system
Water-fill window 
Cup warmer rack
Affordable price
Things we don't like:
Smaller water tank than other models.
Review:
This compact, espresso machine has retro style and an attractive price tag. The Gaggia Carezza de Luxe has a pressurized filter basket, which ensures that even beginning baristas get a good extraction. You can use your favorite grounds, or the quick and easy E.S.E. pods. 
The Pannarello wand can auto-froth milk or fill a cup with hot water. To produce a tight microfoam for flat whites and create latte art, remove the Pannarello wand and use the stainless steel wand underneath. 
This machine has very few bells and whistles and makes a more manual brewing style simple and practically fail-proof for new learners. The Gaggia Carezza de Luxe is cute, friendly, and often costs under $350. What's not to love?
Sale
Gaggia Carezza De Luxe
If you're budget is tight, then the Carezza de Luxe and its easy to use manual brews, pod capability, and affordable price tag is worth noting.
Last update on 2023-11-30
Things we like:
One-touch, bean-to-cup brewing system
Ceramic burr grinder with 10 grind settings
Under-cabinet option
Programmable drink options
3 temperature settings
5 brew strength settings
Self-cleaning automatic milk frother
Removable brew group for easy clean-up
Mid-range price
Dreg bin holds up to 10 espresso pucks
Things we don't like:
Does not save your customized settings. 
Review:
For those looking for a super-automatic machine at a mid-range price, the Gaggia Velasca Prestige is worth a second glance. This super automatic runs around $700 on Amazon, but still includes many great features from the more expensive Gaggia coffee makers. 
This machine features one-touch brewing for espresso, espresso lungo, and cappuccinos. Or, create customized drinks through the menu. Its automatic frother can top drinks directly with milk foam and self-cleans afterwards.  
With ten grind settings through the ceramic burr grinder, five brew strength settings, and three temperature settings, this Gaggia Velasca is perfect for brewing cappuccinos or designing custom brews.
If you have a family or a large group with varying drink styles, this makes for a good starter machine so everyone can have their choice without investing too much.
Sale
Gaggia Velasca Prestige Super Automatic
The Velasca offers programmable drinks, custom strength, temp, volume settings, and auto milk frother for the creamiest milky beverages you've ever made from home.
Last update on 2023-11-30
Buyer's Guide to Gaggia Espresso Machines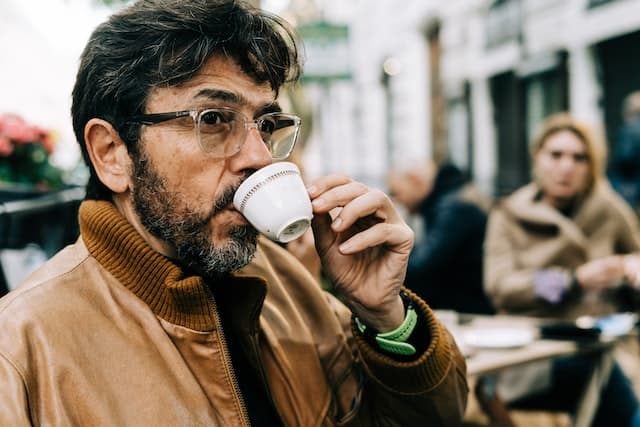 As you search the market for the best espresso machine available, it's a great idea to make a list of your personal preferences. Here are some of the top decisions you'll have to make when choosing the best Gaggia machine for you.
The grinder
Gaggia doesn't skimp when it comes to the grinders on their espresso machines. The brand uses top-quality ceramic burr grinders to give you an even grind and a superb extraction.
While you won't find a grinder on many semi-automatic models, most of the super-automatic models include a grinder for the freshest coffee. These machines may be a bit bulkier, however, the flavor quality is usually worth it.
Double boiler or single
Espresso machines with a double boiler are a great choice if you plan on making drinks for friends regularly. The double boiler allows you to make back-to-back drinks without having to wait between cycles.
Also, you can steam milk while the espresso is brewing. However, if you don't usually brew for a crowd, choosing a machine with a single boiler can shave a few hundred dollars off the price.
Semi-automatic vs Super-automatic
If you live a fast-paced lifestyle, a super-automatic can brew up your favorite drinks quickly and reliably. However, if you are serious about using your barista skills, a semi-automatic machine can allow your creativity to have free reign. 
With Gaggia, many of the super-automatic machines also offer manual options. If price is no issue, a super-automatic Gaggia espresso machine is the way to go. You can express yourself through latte art, but you can also fall back on the one-touch brew method when you are in a rush. 
How to use a classic Gaggia espresso machine step-by-step
Gaggia espresso machines are a great choice for both beginning and experienced baristas. These machines are user-friendly and also have many pro-level functions. While every Gaggia machine is unique, many follow the same basic steps to pull a shot. 
The following tips apply to many Gaggia machines and can streamline your brewing process. For information specific to your model, check your user manual. 
Step 1: Prime the machine
Before you start, check to see if your water tank is sufficiently filled. Then, turn on the machine and let the water in the machine begin heating.
For a hotter espresso shot, attach the portafilter so it heats up with the rest of the machine. To speed the process along, open the milk frother's steam valve until it releases steam and the boiler fills with water. 
Step 2: Prepare your coffee dose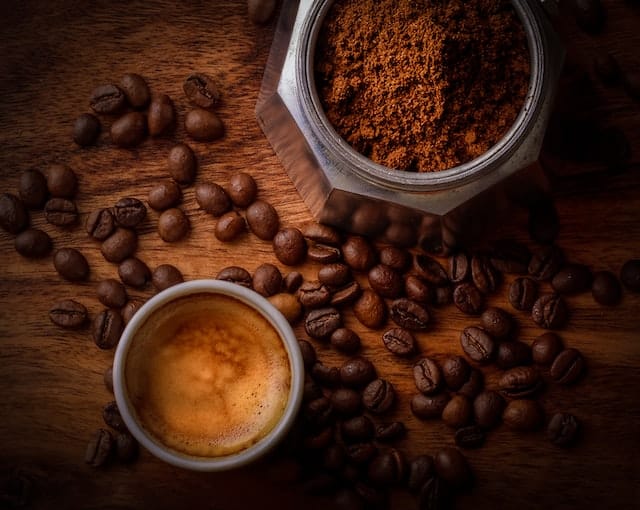 Choose your favorite coffee grounds and set up the portafilter. To prepare a dose consistent with the Speciality Coffee Association's standards, use 7–9 grams of coffee for a single shot of espresso or 14-18 grams for a double shot.
A dark roast with a fine grind can give you a richly flavored shot. Many American baristas use Arabica coffee for espresso, while Italian baristas prefer a Robusta bean blend for its superior crema.
Step 3: Tamp the grounds into the portafilter
Once you measure the grounds, add them to the portafilter. Tap the filter lightly to level them.
Then, use a tamper and firmly press down for an even extraction. Pressing with too much force can make it difficult for the water to filter through the grounds. However, a touch that's too light can result in a weak-tasting brew. 
Step 3: Pull your shot
Leaving the grounds in a portafilter can result in bitter or burnt-tasting coffee. So, once you add the coffee grounds to a dry portafilter, you should pull the shot immediately.
One shot of espresso should pull in 20 to 30 seconds. Less time will create a stronger-tasting, ristretto-style shot. You can time your pull, or wait until you see the color of the espresso change from a dark chocolate color to a golden honey color.
Step 4: Steam milk for specialty drinks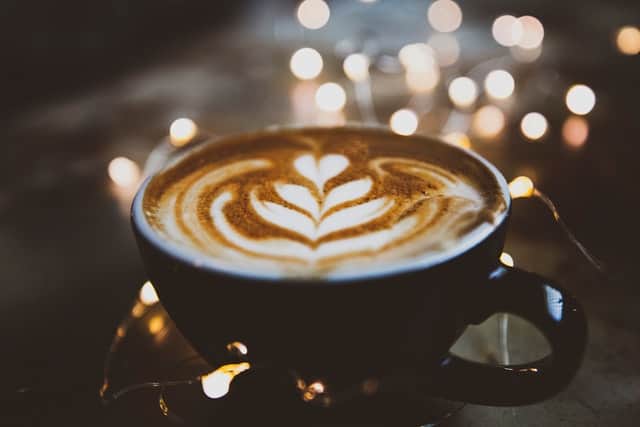 When it comes to steaming milk, Gaggia has a leg up on the competition. Gaggia offers superautomatic machines that top espresso shots directly with tasty milk foam.
Or, many semi-automatic machines come with the beginner-friendly Pannarello wand which rotates the milk for practically fail-proof foam. More experienced at-home baristas can remove the outer casing on the Pannarello wand to achieve latte art and microfoam.
To steam milk with a Gaggia wand, first open the steam switch to clear the wand, then close it while you wait for the indicator light to turn on.
Then, submerge the wand below the milk surface to "stretch" the milk for approximately five seconds. Tilt the milk pitcher slightly and hold the steam wand in one corner until the milk begins to rotate around the wand.
When the milk builds in volume and appears shiny, you can shut off the steamer. Top your drink with steamed milk and foam for a delicious treat.
Step 5: Clean your Gaggia espresso machine
After you finish pulling shots, you want to remove the portafilter, dump the grounds, and wash it. Then, run water through the Gaggia to clear out any stray grounds.
If you use the milk wand, carefully clear it with a blast of steam and wipe it down. Rinse the drip tray, and the machine is clean for the next use. 
Final Thoughts
If you want to find a reliable espresso machine, Gaggia has several great options. You can buy a super-automatic espresso machine that takes you from bean-to-cup like the Gaggia Babila Espresso Machine. Its versatile, easy to use, and simple to maintain. Or, you may prefer a semi-automatic machine that tailors your drink manually. 
Sale
Gaggia Babila RI9700/64
The Gaggia Babila with its grinder, double boiler, one touch recipes, temp and strength customizations is a nice mix of automation with manual excitement for the eager barista.
Last update on 2023-11-30
Whatever your preference, a Gaggia espresso machine can help you start the day with a deliciously rich coffee drink.
If you want something just as high end as Gaggia, consider Jura. If Gaggia is too rich for your blood (financially), consider Breville and DeLonghi as we mentioned earlier. There is also the De'Longhi Coffee and Espresso maker to get the best of both worlds, or budget friendly like the Nespresso for more streamlined on the go espresso.
FAQs
Is Gaggia better than Delonghi?
Both Gaggia and De'Longhi are top brands in the world of espresso. Both are high-quality, Italian-made machines with many durable stainless steel parts. The Gaggia gets points for being reliable, easy to clean, and easy to repair.
However, the De'Longhi is known for making a hotter espresso. Also, De'longhi machines are often cheaper than Gaggia and offer a longer warranty. To compare machines, check out our review of the Delonghi Eletta ECAM 44660.
Why is my Gaggia espresso machine not pumping water?
There are a few different reasons your espresso machine may stop pumping water. 1. The water reservoir may be low on water or the filter basket may be clogged. Fill the water to the full line, then soak the filter basket in descaler.
If the machine is still not working properly, 2. the solenoid valve may need replacing or, 3. the boiler may need rebuilding.
You can troubleshoot the problem through Gaggia's North America support website, or find a coffee machine repair shop in your area to have a look at your machine.
What is the difference between a Gaggia Classic Pro and a Gaggia Gran espresso machine?
The Gaggia Classic Pro and Gaggia Gran have many common characteristics. However, a few slight differences set them apart.
The Gaggia Classic Pro has many extra features such as standard-size 58mm portafilter, a transparent tank, and a 3-way solenoid valve for making back-to-back drinks. However, the Gaggia Gran does have an integrated water filter to prevent limescale build-up, which the Classic Pro does not.
Between these two similar machines, most users prefer the Gaggia Classic Pro for its many positive features.
Coffee Has Never Read This Good!
Sign up for a FREE newsletter to the best home brewing tips and guides
Thank you for subscribing to The Cup Coffee House Crew! There's a surprise in your Inbox 🙂
Something went wrong.
About the Author
Latest Posts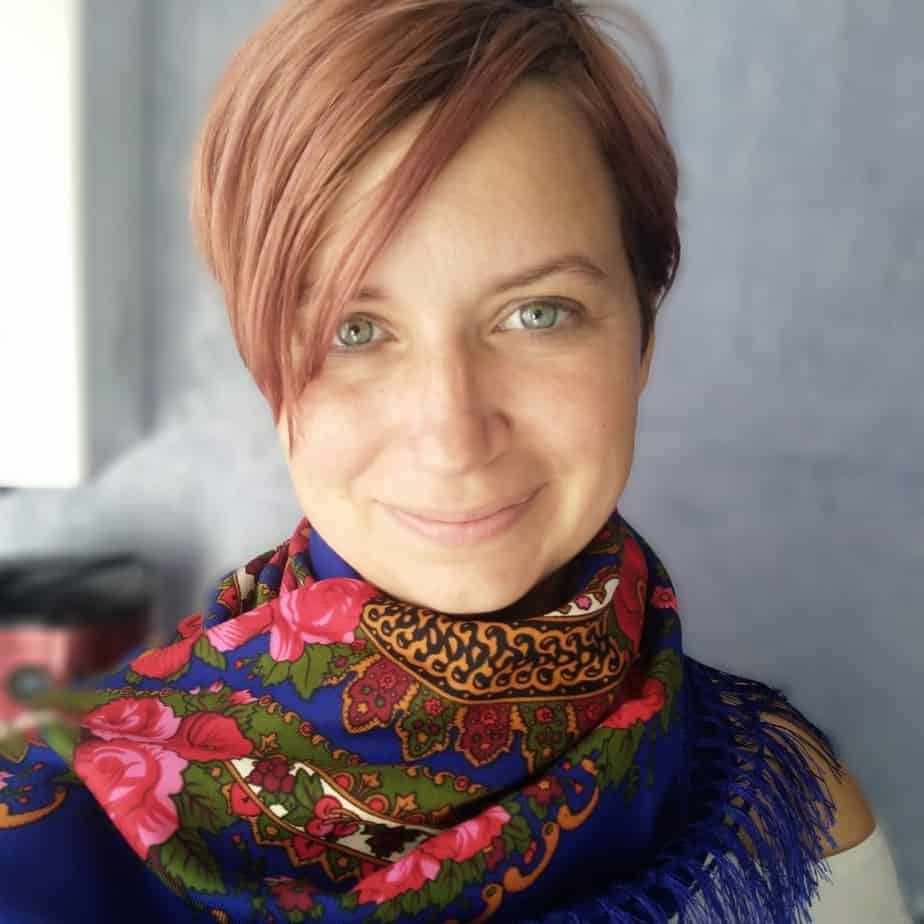 Alex Praytor worked her first job as a barista, finished college, and then took a tour to the other side of the globe. She fell in love with espresso and her would-be husband in Europe. She spends her spare time visiting native Texas landmarks, ancient castles, and all the coffee shops she finds along the way. At home, she is a mom, ESL teacher, and writer, who hones her coffee-making skills daily. She enjoys passing on her coffee findings to fellow caffeine addicts in search of the perfect cup.
Chief Editor