Last updated on September 4th, 2023 by Alex Praytor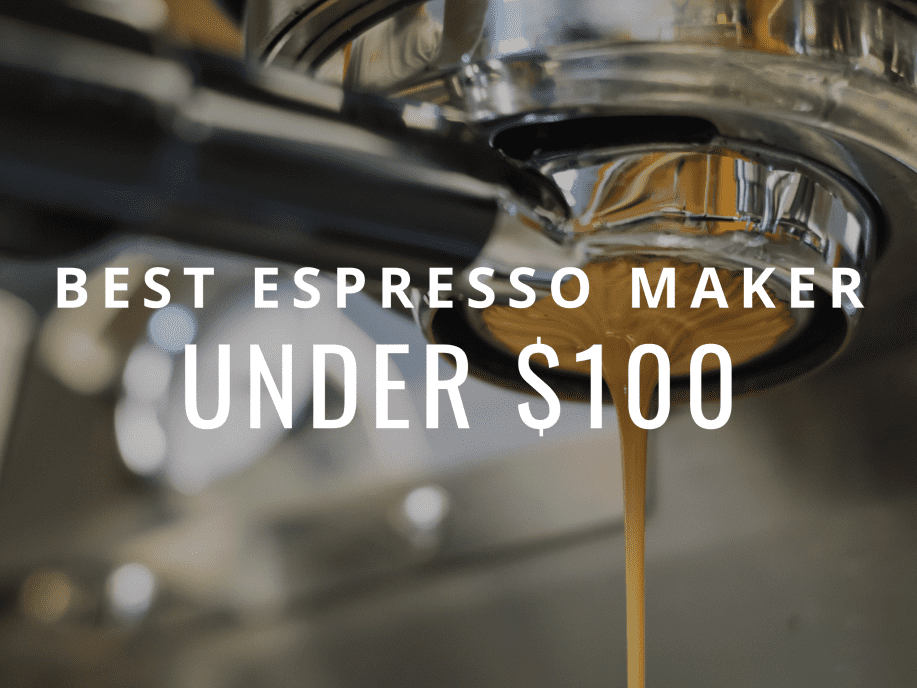 An espresso machine can turn a kitchen countertop into an at-home coffee bar. You can try your hand at espresso-based specialty drinks and even work on your latte art skills. However, one of the main things holding you back can be the price of the espresso machine. Some espresso machines are definitely not priced for a family budget!
If you are excited to become an at-home barista, but you don't want to withdraw from your kids' college fund to buy a machine, we got your back! We searched high and low for the best espresso machines under $100 dollars and created a list of best picks.
This list includes your traditional Italian stovetop espresso makers, manual espresso makers, as well as machines that give you 15+ bars of pressure for the perfect crema. You can even find espresso machines with a steam wand at an affordable price.
In a hurry? Heres the cliff notes: Our top pick for an espresso machine under 100 dollars is the DeLonghi EC155 15 Bar Espresso and Cappuccino Machine. This machine ticks off the most important parts on our wish list. It brews with 15 bars of espresso, has a built-in steam wand to make specialty drinks. And it even makes clean-up easy with many removable, dishwasher-safe parts. Perfect for the beginner espresso drinker who wants rich flavor on an affordable budget without all the complexities.
---
What to Look for in an Espresso Maker
An espresso is a great-tasting brew that is widely celebrated as a stand-alone drink by coffee fans in Europe and is well-known by most Americans as a tasty base for specialty coffee drinks.
You may have noticed that espresso machines tend to run for much higher prices than your average drip machine, and here's why.
The Specialty Coffee Association (SCA) recognizes an authentic espresso as a quick brew coffee that is made using pressure… at least 9 bars of it to be exact! The fast, pressurized brew is what gives you a smooth rich taste with a bit of foam on top which is called "crema."
Many of the higher-priced coffee machines are capable of 15+ bars of pressure. They may have a stainless steel boiler and you may be able to brew espresso shots and steam milk at the same time. Some quality espresso machines will even automatically grind your beans!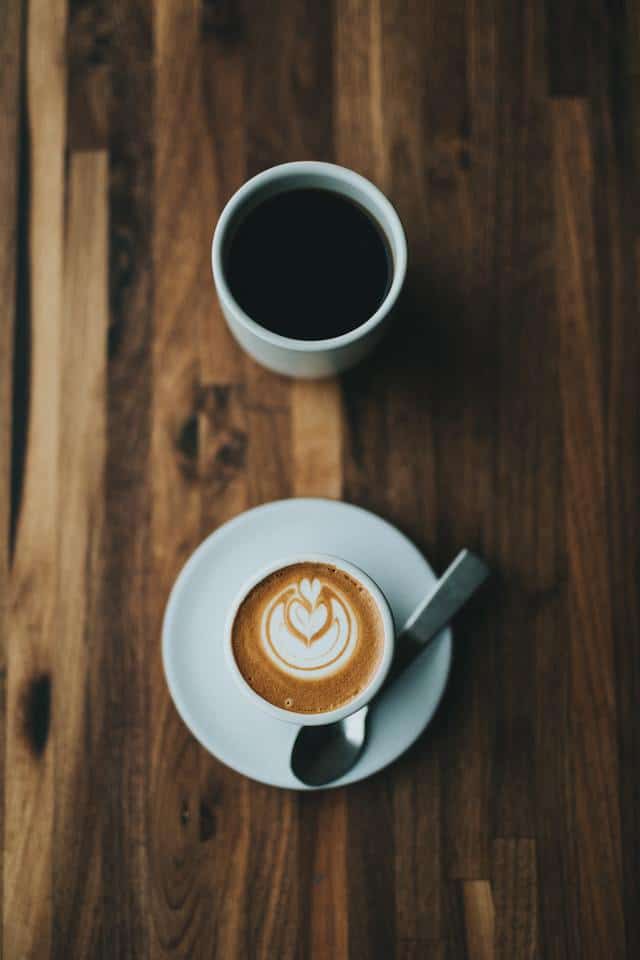 If you love the taste of espresso, or you enjoy drinking specialty coffee drinks, the good news is that you can still find a good espresso machine that won't set you back $1,000. However, you may have to sacrifice the coffee grinder, some of the bars of pressure, and you may find that some of the stainless steel parts are replaced with plastic or aluminum.
And while it's possible to brew espresso without an espresso machine, we still think a cheap machine is still a better option.
We've taken the challenge to find the "best cheap espresso machine" even further and searched for the best espresso maker under $100. We looked for espresso and cappuccino makers that have the best value for the price tag and found some machines that will give you 15 bars of pressure as well as froth your milk.
Some also have unique designs that can add a fun conversation piece to your kitchen. These espresso machines have some great points and can allow you to practice your barista skills without taking your wallet down a hole.
How We Ranked These Affordable Espresso Machines
When you choose the best espresso machine for your household, you will want to weigh the pros and cons of each machine and compare its capabilities to its price.
Whether you live alone or have a full house, delight in a rich espresso or just want a base for your drinks, enjoy a simple brewer or delight in the espresso-making process, these factors can affect which machine you land on in the end. We looked to include different types of machines that are a good match for the different needs of coffee lovers. And here is how we ranked them.
Criteria 1: How many bars of pressure does it have?
This may be the most important question when you are looking at buying an espresso machine. The bars of pressure are what makes an espresso …well… an espresso. Without pressure, you are just getting an awfully strong cup of coffee.
Each of these machines on our list brews espresso using some pressure. However, to meet the standards of true espresso, your machine should be capable of at least 9 bars of pressure. The average espresso you get at a coffee shop will most likely be made with 15 bars of pressure or more. How much pressure your machine uses will determine the quantity and quality of your crema.
Criteria 2: How many cups of espresso does it make at one time?
When brewing espresso, less is sometimes more. When your espresso machine works to make small, individual servings, each demitasse will have its own perfect layer of crema on top. Espresso machines that brew in larger batches (here we are talking 4-6 cups) are usually machines that brew with lower than 9 bars of pressure. These are not considered "true" espressos by the experts. Still, you may be able to get a bit of crema on top of your cup.
Most at-home espresso machines that brew using 9+ bars of pressure can make 2 high-quality espresso shots simultaneously. You will notice that the more bars of pressure your machine has, the richer the flavor will be (and the thicker the crema).
Criteria 3: Does it froth milk?
Half of the joy of owning an espresso machine is that you can also make fancy espresso-based coffee drinks. An attached milk steamer can give you a one-stop-shop for your coffee needs. If you decide to get an espresso maker without a steam wand, you can always buy a separate milk frother or froth your milk on your stovetop. However, there is something handy about having an attached steam wand that is ready to go when your espresso is ready.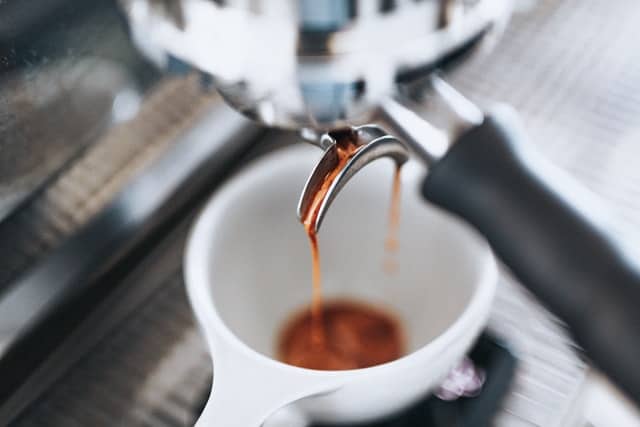 Criteria 4: Is it portable?
Depending on your needs, you can find an espresso machine under $100 that is also portable. This allows you to take your espresso on the go, or anywhere you can find hot water! For a countertop machine, you can look for the size that works for your space.
Criteria 5: Does it have a pod option?
Many espresso machines allow you to choose between coffee grounds or coffee pods. The pod option can make your life simpler if you are in a hurry. These come with just the right amount of coffee and you don't have to worry about measuring and tamping your grounds.
Even if your machine doesn't have the pod option, almost any espresso machine will allow you to use Easy Serve Espresso (ESE) pods. These pods are essentially a round teabag that is filled with coffee. You can brew a quick and simple espresso with these pods in a standard machine.
Criteria 6: How much does it cost?
The great thing about this list of espresso machines is that any option is pretty affordable. You can have a brewer that makes coffee-shop-style drinks for the same price (or less!) as a drip coffee machine. Now that's a steal!
Criteria 7: How easy is it to clean?
Last but not least, we took into consideration how easy or difficult the machine is to clean. Actually, a cheap espresso machine can beat out more expensive models in this category.
While an expensive model might come with embedded milk tanks and tubes that can be difficult to clean, a more basic model has fewer parts, which means less to clean. Manual espresso machines, like the Aeropress and other portable options, can be easily taken apart to clean both thoroughly and easily.
Our List of Best Espresso Machines Under $100
Standout Features:
15 bars of pressure
Dual shot machine
3-in-1 filter
Milk frother
Removable drip tray
Removable water tank
Dishwasher-safe parts
Things We Like:
The Delonghi Bar Espresso and Cappuccino Maker can pump 15 bars of pressure to give you a tasty coffee drink. Its 3-in-1 filter allows you to make one espresso shot, a double shot, or use an ESE pod.
It also includes a milk frother so you can make fancier drinks. The removable pieces, such as the drip tray, portafilter, and water tank can make clean up easier. Also, these removable pieces are dishwasher safe! This espresso machine can brew you coffee-shop-style drinks while still keeping the price under control.
Things We Don't Like:
This machine is at the top of our price range, but you can still find it right at the $100 limit. It checks off most of the criteria on our list. In fact, we can't find much to not like about the Delonghi Bar Espresso and Cappuccino Machine!
Customer Reviews:
Most customers had a lot of great words to say about this affordable espresso machine and it has 1000s of 5-star ratings.
Final Thoughts:
The Delonghi brand is well respected in the coffee genre. And, this Delonghi espresso machine doesn't let us down! It was able to check off a lot of things on our wish list. It has 15 bars of pressure and is capable of making delicious espresso with a nice layer of crema on top. This machine is a winner for beginner espresso drinkers looking for quality and value, and it takes the honor of being the best espresso machine under 100 dollars on our list.
Standout Features:
15-20 bars of pressure
Portable
Pod compatible
Glass espresso cup
Stainless steel inner tank
Things We Like:
The Staresso portable espresso maker is a powerhouse in its category. It can pull a shot using 15-20 bars of pressure and is travel size for your convenience.
This small espresso machine accepts generic espresso coffee pods, as well as many brand names. However, you are not dependent on coffee pods with this model. You can also put your favorite beans in a coffee grinder for that fresh espresso taste.
We also love that this tiny espresso maker limits the use of plastic and has a stainless steel inner tank and a glass espresso cup. These materials ensure a clean-tasting cup of espresso. You can be your own barista with this simple and efficient espresso maker!
Things We Don't Like:
We actually really love this machine and don't have a lot of complaints to make. Although we prefer drinking espresso out of glass rather than plastic, we were a little concerned about taking a glass cup on the go. However, the glass cup is well protected in a plastic shield when you pull your shot.
Customer Reviews:
Most customers are satisfied with the brewing process and the taste of the shot. Some even noted that you can even use this manual espresso maker for frothing your milk! We're going to have to check out the Youtube hacks for this one.
Final Thoughts:
The Staresso Portable Espresso Maker is a great espresso machine to take with you so you never have to go without great coffee. We love that this handheld pump is capable of 18 bars of pressure and that you don't need an electrical outlet to brew your own espresso.
Standout Features:
Portable
Easy to use
Makes espresso or regular coffee
Virtually indestructible
Easy cleanup
Things We Like:
The AeroPress is both simple to use and makes delicious coffee, which is probably why it's so popular. Its rapid brew method takes all the rich flavor out of your ground coffee beans while leaving out much of the bitterness and acidity.
You can make a cup of coffee using this simple hand-held espressor, or brew an espresso. There are very few pieces on this machine, which makes clean-up easy. Also, we love that this mini espresso machine is virtually indestructible!
Things We Don't Like:
An Aeropress brews quickly to keep what is good in your coffee and it skips over many of the more undesirable parts of the bean. Still, if you are looking for the "true espresso," this hand-held device won't get you there with less than 1 bar of pressure. The flavor is good, and the price is right though!
Also it is made with alot of plastic, but at least it's BPA free.
Customer Reviews:
Most customers were fans of the flavor that you get with the Aeropress. Some noted that the plastic seal starts to wear out with frequent use. However, you can buy replacement parts for this cheap espresso maker.
Final Thoughts:
We love the AeroPress coffee espresso machine for its versatility and compact size. It can be put in a drawer after use, so it doesn't take up any counter space! This can be a great tool for espresso lovers who are always on the go or live in small spaces. Although you are not going to get a fancy milk frother with this brewer, we'd say that the flavor you get with this method is spot on.
Standout Features:
15 bars of pressure
Safety Features
Steam wand
Adjustable steam knob
1.5-liter tank
Things We Like:
This Amazon Basics espresso machine has what it takes to start you off on your home barista journey. It doesn't have a lot of bells and whistles, but it has a lot to offer. This machine can make a proper espresso that uses 15 bars of pressure, which makes this espresso maker ideal for coffee lovers who love a straight-up espresso.
It also has an attached milk frother so you can delve into the cappuccinos and lattes, as well. You can adjust the amount of steam with a simple knob. This allows you to adjust how much heat you are applying to your milk so you can get a foamy topping for your espresso without scalding your milk.
The Amazon Basics also includes safety features such as overheating and overpressure shut-offs.
Things We Don't Like:
The Amazon Basics is an affordable choice for a semi-automatic espresso machine. It doesn't have a K-cup pod to fall back on, however. Also, you will need to stop your shot in time so you don't get a watery-tasting espresso.
Customer Reviews:
Some customers said that the temperature of the coffee was not as hot as they would have wished. However, it is important to note that espresso will have a lower serving temperature (about 160 degrees F) than drip coffee will (180 degrees).
Others said the steam wand should make the milk hotter. Although, some customers solved this problem by microwaving their milk before frothing to make sure it was warm enough.
Final Thoughts:
Overall, we feel like the Amazon Basics Espresso Machine is a solid choice for an affordable home espresso machine. It also takes up less space on your countertop than many standard coffee machines.
Standout Features:
18 bars of pressure
Portable
Manual operation
Included accessories: scoop, brush, pouch
Things We Like:
Even if you already own an espresso machine, there is still room in your life for this portable espresso maker by Wacaco. We love that this manual espresso maker is capable of giving you 18 bars of pressure for espresso on the go!
It is small enough to pack in your purse or travel bag and can save you from having to drink bad coffee in hotel rooms. It is made out of durable plastic and also comes with its own travel cup.
The Nanopresso accepts finely ground coffee. However, if you find that coffee pods are easier for travel, you can buy a separate adapter for this apparatus to make it compatible with Nespresso pods. The Nanopresso comes with its own filter basket, scoop, brush, and pouch.
Things We Don't Like:
The Nanopresso can give you a great cup of espresso! However, keep in mind that you will need to have access to hot water to make espresso using this hand-held pump. This pump makes only a single shot, so if you drink a double shot you will have to make 2 different batches.
Customer Reviews:
Most customers agree that this espresso pump is solidly made, although some were frustrated that it only makes one cup of espresso.
Final Thoughts:
We love that the Wacaco allows you to take an espresso anywhere you want to go. This personal espresso maker gives you 18 bars of pressure and a thick layer of crema for that rich espresso you have been looking for.
For more info, see our full detailed review on the Wacaco Minipresso and Nanopresso.
Standout Features:
4 shots of espresso
3 bars of pressure
Steam brewing
Stainless steel frothing pitcher
Coffee measuring scoop
Things We Like:
The Mr. Coffee Steam Espresso machine has a good price range for what it has to offer. This espresso and cappuccino maker can brew up to 4 shots of espresso at once in its extra-large portafilter.
It also has a built-in steam wand for making cappuccinos and latte beverages. Its water pitcher has measuring lines so you can be precise with your measurements and it includes a coffee measuring scoop as well.
Things We Don't Like:
The Mr. Coffee espresso machine brews using 3 bars of pressure so it may not give you the best espresso on the market. Still, we think it can make a decent espresso if coffee specialty drinks are your main goal.
Customer Reviews:
Many customers agreed that this Mr. Coffee espresso machine can get the job done at a low price. Some customers had issues with a defective machine, but the most recent customers seemed to be satisfied with the flavor of the coffee and the value of their purchase.
Final Thoughts:
We like that the Mr. Coffee Cappuccino and Espresso machine comes in at the $50 range and is still able to provide some quality accessories like a steam wand, milk frothing pitcher, and extra-large portafilter to brew more espresso shots at once. Its bars of pressure may not get you into the authentic espresso parameters. Still, we feel that for the price this is a solid machine.
If you want an option that makes a true espresso, Mr Coffee does have an automatic espresso machine around $100 that uses 15 bars of pressure, with a thermal block heating system to pull dual shots of espresso at one time you may also consider.
For more of Mr. Coffee's best coffee machines, check out our full Mr. Coffee review and comparison.
Standout Features:
Brews directly into the cup
Two cups
Cute design
Things We Like:
We give this Bialetti Moka express the award for being the most adorable espresso maker on our list. The Bialetti brand is famous for its stovetop espresso makers. These brewers brought espresso making to Italian homes about 80 years ago, and they are still well-loved around the globe.
The Moka pot is designed to sit directly on top of your stovetop burner and they are capable of creating some pressure, usually between 1 and 3 bars.
The classic Bialetti model includes a small pot on top. However, instead of your espresso funneling up into the upper chamber, in this design, it funnels out into 2 ceramic cups. This design is not only cute but is also very practical if you are trying to make espresso for two. You can see when your espresso is almost done, and you also get 2 equal servings.
Things We Don't Like:
Most classic Moka pots (this one included) are made out of aluminum. This lightweight metal is very durable and inexpensive, however, stainless steel will give you a better tasting brew. While we would prefer the Bialetti to be made out of stainless steel, we can't say that this is a deal-breaker.
Customer Reviews:
Most customers loved the cuteness and efficiency of this design. However, you will want to make sure you use caution when touching the cups after your espresso is done, as the ceramic may be too hot to handle right after brewing.
Final Thoughts:
This model calls out to the traditionalist coffee lovers who enjoy the aesthetic side of a cup of coffee. The Bialetti mini-express takes the Moka Pot to a new level. It is an espresso machine and a piece of art in one!
Standout Features:
3-6 cup capacity
Easy-view pot
Auto-shutoff
Warm function
Dedicated burner
Things We Like:
This Moka Pot has a clear upper chamber so you can see exactly what is going on inside your pot. The transparent pot can help you control your brew better for the best taste.
The De'Longhi Moka Pot also comes on its own hot plate base. We love the safety features it provides. Having that auto-shutoff function is perfect to set your mind at ease. With this compact brewer, you can brew a decent espresso on your desktop at work or on a side table in a dorm room.
Things We Don't Like:
This pot is made out of aluminum and plastic, which are not our favorite materials for a coffee pot since they can affect the flavor of your brew.
Customer reviews:
Most customers enjoyed the taste of this Italian espresso brew, although several disliked that the top chamber is made from plastic.
Final Thoughts:
We like the compact size of this brewer and the fact that you know what is going on with your brew at all times. Also, the automatic shut-off keeps your brew from burning or overflowing. We love the flavor of a Moka pot brew, but you have to control the time and temperature or your brew can become over-extracted quickly. This electric Delonghi version helps you to better control your brew process.
Standout Features:
Safety Features
4-cup glass carafe
Adjustable steam wand
User-friendly
Things We Like:
We like that the Capresso will brew up to 4 cups at a time, which means that you can serve more people at once. It has a small footprint so it won't take up too much counter space.
This machine pressurizes your brew using steam. The safety valve is set up to protect you (and your cabinets) from the hot steam. You can also froth your milk with the attached (and adjustable) steam wand to try your hand at specialty drinks.
Things We Don't Like:
This machine won't give you enough pressure to make it a true espresso, however, many customers said that they did get a bit of crema on top of their cup.
It also has a lot of plastic pieces on it which can affect the flavor of your brew. It seems that the stainless steel parts are mostly on the outside for looks only.
Customer Reviews:
Many customers liked the price point of this machine as well as its ease of use and compact design. Some customers had trouble with the steamer and said that the machine runs out of water quickly.
Final Thoughts:
The Capresso has a few things we like (like the steam wand and its 4-cup brewing capacity). And, some things we're not as wild about (so much plastic!) Still, overall it has a lot of positive reviews from coffee lovers. While it may not be quite what you are looking for if you like to drink espressos, we feel this could be a great option for those who want to make several espresso-based coffee drinks at once.
Standout Features:
Coffee pods
Single-serve
Large or small espresso size
Used capsule drawer
Adaptable cup support
Things We Like:
The Lavazza Blue pod espresso machine is perfect for those wanting a quick low-stress espresso in the morning. This machine is capable of storing used espresso capsules, which means you don't necessarily need to clean your machine after each use. You can also choose if you want a short espresso or a long espresso.
Things We Don't Like:
While Lavazza coffee is made with quality in mind, this pod brand may be harder to find than K-cup pods in your local grocery store.
Customer Reviews:
Some customers were frustrated with hunting down the right pods for this machine. Some said they only found these pods on Amazon in sets of 100.
Final Thoughts:
Lavazza makes a quality coffee that is popular among European espresso fans. This machine provides you with a worry-free routine for your morning espresso. However, living state-side, you may have to commit to ordering your coffee online in bulk orders.
Standout Features:
15 bars of pressure
Milk frother
Coffee grounds or E.S.E. pods
Removable parts
User-Friendly
Things We Like:
The Hamilton Beach Espresso Machine with steamer is capable of making you an authentic espresso that will be tasty on its own. Or, you can use the steamer to make yourself a latte or cappuccino.
If you are not into measuring out or tamping ground coffee, your can choose to use E.S.E. pods in this machine. We like that this machine can brew you a quality cup and has removable parts to make clean-up a breeze.
Things We Don't Like:
The Hamilton Beach Espresso Machines that fall into our price range have all been pre-owned. However, they are refurbished to be in working order and you can return the machine within 90 days if you don't love it.
We'd love it if the removable parts could be put in the dishwasher instead of having to hand wash them.
Customer Reviews:
Customer reviews seemed to agree that for the price, this machine has a good value.
Final Thoughts:
The Hamilton Beach Espresso Machine can give you espresso made with either ground coffee or coffee pods. Usually, this machine runs at a much higher price, however, with the Amazon Renewed program, you can get this quality machine at a lower price.
FAQ's
What is the difference between an automatic and semi-automatic espresso maker?
An automatic espresso maker can brew your espresso (and even grind coffee beans!) with a touch of a button. A semi-automatic espresso maker will have some automated features, however, you will still need to tamp your ground coffee into a portafilter and decide when to stop your brew. Although an automatic machine can be simpler to use, many coffee experts will choose a semi-automatic machine for making espresso so they have more control over their brew.
Do I need to clean my espresso maker after each use?
Yes, you will want to dump any grounds (or pods) out of the portafilter after each use and rinse the drip tray. Also break down and wipe the steamer or milk frother if you have one. When coffee and espresso machines hold old grounds or begin to build up residue, it can make your coffee begin to taste stale.
How long does it take to pull an espresso shot?
Between 20 and 30 seconds is the ideal amount of time you should use to pull a shot. You should see your espresso drip through in 3 colors. If you begin to see your espresso stream become watery, it is time to shut it off. If it seems to be taking longer than usual to brew, it may be because your portafilter is overly filled. If you notice that one of your shots is dripping through faster than the other side, this could be due to uneven tamping.
Final Verdict
Our overall best espresso machine under 100 dollars is the DeLonghi EC155 15 Bar Espresso and Cappuccino Machine. This machine can give you an authentic espresso and the milk foam to top it off. Also, other coffee fans had great words to say about the quality of this machine.
The Delonghi comes in right at the $100 mark. This machine gives you good quality at a fair price. Perfect for the beginner espresso drinker who wants to add rich espressos to their lineup of coffee beverages on an affordable budget.
Final Thoughts
I love a good espresso and I am also a fan of specialty coffee drinks. However, it can be hard to shell out the cash to invest in a top-of-the-line espresso machine. These espresso machines on our list allow you to become an at-home barista for less than $100. We'd love to hear which machine is your favorite!
Looking for espresso making options? Consider drip coffee maker and espresso combos like the Nespresso or Ninja. If you have a higher budget, we also have under $500 espresso machine list, or check out this list of other budget friendly cheap espresso makers to choose from.
Coffee Has Never Read This Good!
Sign up for a FREE newsletter to the best home brewing tips and guides
Thank you for subscribing to The Cup Coffee House Crew! There's a surprise in your Inbox 🙂
Something went wrong.
About the Author
Latest Posts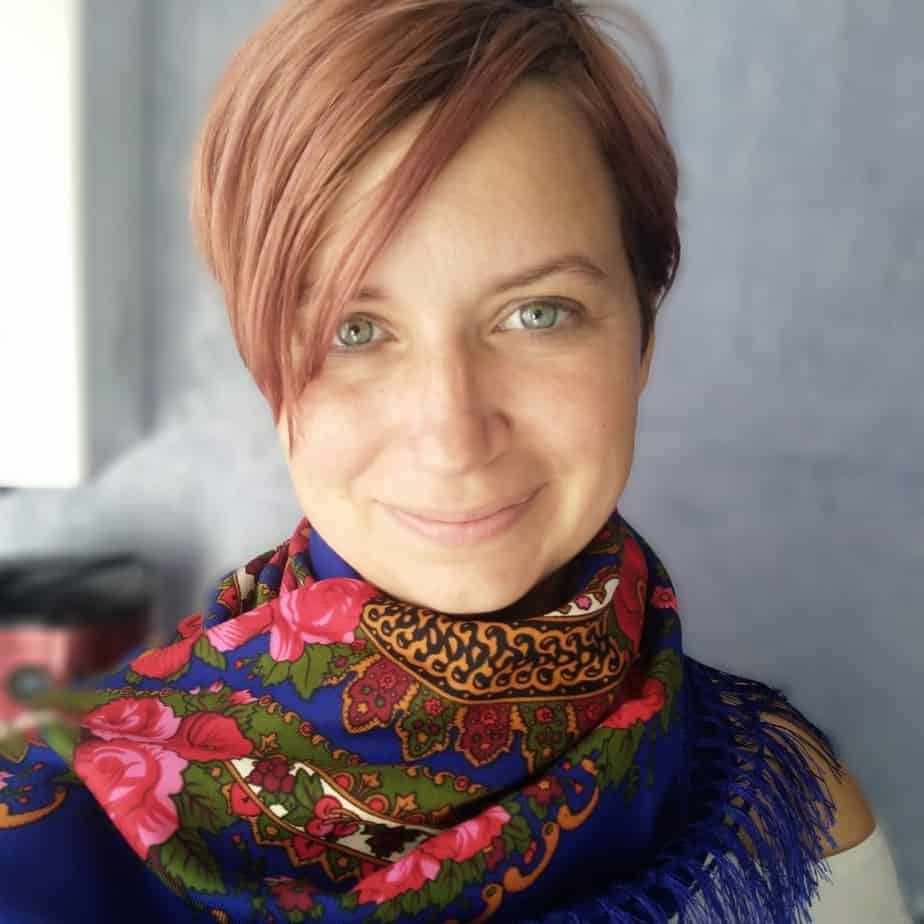 Alex Praytor worked her first job as a barista, finished college, and then took a tour to the other side of the globe. She fell in love with espresso and her would-be husband in Europe. She spends her spare time visiting native Texas landmarks, ancient castles, and all the coffee shops she finds along the way. At home, she is a mom, ESL teacher, and writer, who hones her coffee-making skills daily. She enjoys passing on her coffee findings to fellow caffeine addicts in search of the perfect cup.
Chief Editor