Last updated on July 27th, 2023 by Alex Praytor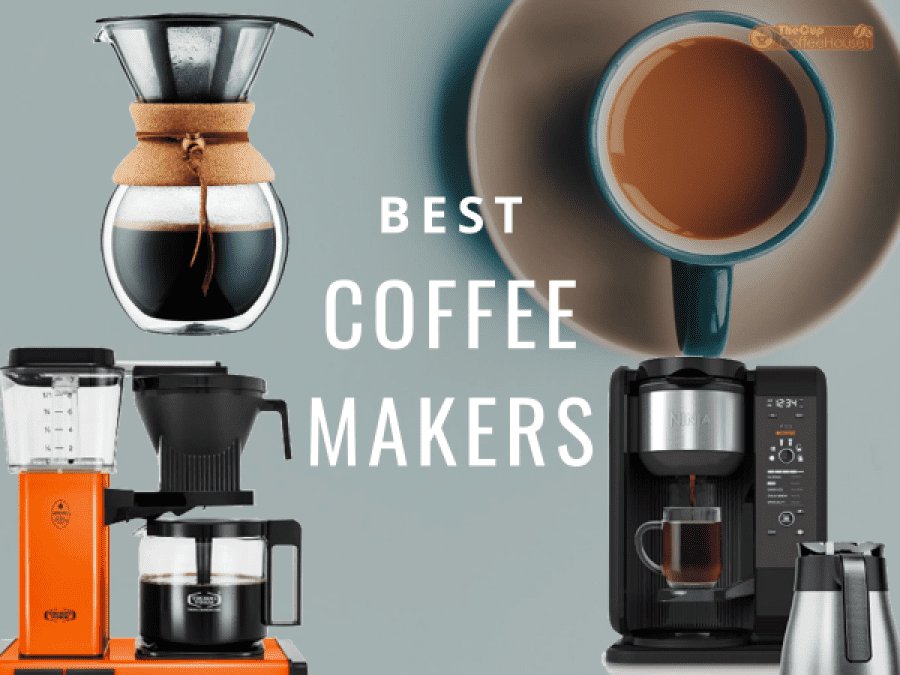 Whether you're a seasoned barista, or you're just now dipping your toe in the world of coffee, you'll need a coffee machine in your kitchen. 
Not only will a coffee machine give you the kick you need to get your day started, but it can also save you money in the long run. A 2020 study observed that coffee drinkers spend over $2000 in coffee shops annually to get their caffeine fix. 
While lovers of coffee may consider a good coffee maker more of a need than a want, it can be difficult to wade through the hundreds of options to find "the one." We've taken on this task for your and brought you ten different coffee makers with ten different brew methods!
The most popular and practical brew styles coffee makers come first in our list, and we saved our most unique brewer for last. 
In a hurry? Here's the TLDR version:
Our top pick goes to the Ninja Hot and Cold Brew System. This flexible, SCA-certified coffee maker allows you to make a regular cup of coffee, specialty drinks, cold brews, and even tea! The coffee and tea filters are completely separate so you'll never get that awkward overlap of tastes like when you order coffee on international flights.
The Ninja lets you make a cup for one, or you can brew a 10-cup pot for a crowd. This coffee maker has a fan following and great reviews. Perfect coffee maker for beginners and enthusiasts alike who want a consistent high quality cup every morning at a value price.
Sale
Ninja Hot and Cold Brewed System
The Ninja Hot and Cold combines multiple choices of flavorful brew types from hot espressos to tea to iced brews with ease of use and simple maintenance for a gourmet coffee experience every morning.
Last update on 2023-09-17
---
The 11 Best Coffee Machines for Your Kitchen
We looked for coffee makers that are easy to use, come from solid brands, and make a great cup of hot coffee. Of course there may be some random machine out there that is brilliant but no one knows about. In the mean time let's start you off with a list that is proven.
Let's dive into the world of coffee makers!
What we like:
5 brew styles
Coffee or tea maker with separate filters
6 brew sizes from single cup to carafe
Fold-away milk frother
What we don't like:
No pods
Frother does not steam milk
Review:
The Ninja brand is known for solid machines and great-tasting brews and this coffee maker is no different! This coffee maker can give you a regular cup of coffee, hot tea, or an espresso-like base for specialty drinks. It also cuts the time you need for a cold brew back to just 10 minutes! 
The Ninja is flexible in its brew size, as well. Whether you want to brew directly to your travel mug or brew into a full 10 cup thermal carafe, the choice is yours. The Ninja has a 50-ounce water reservoir and will siphon out just the right amount of water for the cup size you choose. 
This machine holds a 4.7-star rating with over 13,000 reviews. Even self-proclaimed coffee snobs approve of the Ninja Hot and Cold Brewed System.
And while you can definitely go more fancier with your drip brew like with a Technivorm Moccamaster, the Ninja won't set you back $300 like the Moccamaster and you get more flexibility and brewing options.
Sale
Ninja Hot and Cold Brewed System
The Ninja Hot and Cold combines multiple choices of flavorful brew types from hot espressos to tea to iced brews with ease of use and simple maintenance for a gourmet coffee experience every morning.
Last update on 2023-09-17
What we like:
10-Cup Coffee Maker
Brews half carafe or full carafe
Pause and pour
Copper boiling element for fast heat-up
Automatic shut-off at 100 min.
What we don't like:
Review:
The Technivorm Moccamaster is the only coffee pot to date that is SCA certified to brew a full carafe or a half carafe. It brews your coffee with a taste that is similar to a hand pour-over. But instead of having to manually pour coffee yourself, this pot does everything automatically! 
The Techinivorm is simple to use with just two buttons: an on-off switch and a button to switch between a full carafe and a half carafe. It has a copper boiling element, which means that your water will heat up fast and maintain an ideal temperature.
When your coffee is done, the burner will turn off automatically after an hour and a half. You can choose from a variety of fun and funky colors to show off your personality in your kitchen corner.
This coffee machine is hand-made in the Netherlands. As mentioned before, at over $300, it is a bit pricier than other machines in its gamut. However many customers commented that this quality machine is built to last. Some even said it makes the best-tasting drip coffee they've ever had!
Technivorm Moccamaster
The Technivorm Moccamaster is built well and designed to brew some of the best drip coffee for a price thats worth it to true coffee drinkers.
Last update on 2023-09-17
For a more indepth look, check out the hands on testing we did in this Technivorm Moccamaster review.
Things we like:
Brews coffee grounds or K-cups
Brews up to 14 ounces
Fast brew
Slim design
Regular and bold brew options
Things we don't like:
The water tank is not removable.
Review:
Even though it is not a Keurig, the Hamilton Beach FlexBrew will brew K-cups in this single-serve machine. If you want to save money or reduce waste, this coffee maker also comes with a filter for loose coffee grounds. It can brew a 10 oz pod of coffee or up to 14 ounces with grounds.
The fast brew technology on this Hamilton can heat the water and deliver a cup of coffee in 2 minutes. If you like your coffee on the stronger side, you can choose the bold brew option for your cuppa. 
This compact and efficient coffee maker runs at about $50 which is cheaper than most Keurig models.
Hamilton Beach 49900 FlexBrew
With easy to use pod or ground coffee options, fast brewing under 2 min and super affordable pricing, the FlexBrew easily remains our best pick for pod brewers.
Last update on 2023-09-18
Things we like:
Makes authentic espresso
Precise water temperature control
Conical burr grinder with exact dose 
Beans to espresso in under 1 minute
Adjustable grind size
Steam wand
Things we don't like:
Review:
The Breville Barista Express espresso machine allows you to control your brew like a barista! However, it also gives you some assistance to make the best possible cup of espresso. It will grind your coffee beans directly into the portafilter with the correct dose of grounds. Then you can brew your espresso and pull either one or two shots. If you want to get fancy, you can steam and texture milk to top off your cup. Make it a latte or a cappuccino!
This machine is pricier than your average coffee maker. Still, it is in the mid to low price range when compared to other high end espresso makers. Breville makes a quality cup of coffee and this machine is sure to give your kitchen that coffee shop vibe.
Sale
Breville Barista Express
We like the 15 bars of pressure, built in grinder, auto dosing, and temperature control to brew the perfect 1-2 shots of espresso every time.
Last update on 2023-09-18
Things we like:
10 cup pot
3 strength control settings
Use beans or pre-ground coffee
Automatic burr grinder
8 grind sizes
2-hour keep-warm burner
Automated blooming
Programmable
Things we don't like:
A tight fit under some cabinets
Review:
The Gevi Automatic Coffee Machine with its built-in burr grinder makes it easy to drink fresh coffee. You choose how many cups of water with the corresponding amount of coffee beans. Then the machine grinds the beans and drops them directly into your filter. Could it get any simpler?
If you wish, you can also use pre-ground coffee in this machine. You get to control how strong you want your brew. And, you can set up your coffee maker the night before so you can wake up to a fresh hot cup. Most customers loved the taste of their Gevi coffee and considered the $150 price on this machine to be a good value.
If you want a Gevi espresso machine option, we also created a list of the best Gevi espresso machine options.
Sale
Gevi 10-Cup Grind and Brew
We like the burr grinder with 8 adjustable settings, 50 oz reservoir, 8 oz coffee bean hopper and auto programming for the rich aroma of freshly brewed coffee.
Last update on 2023-09-18
Things we like:
Makes 34 oz of coffee
Cork Grip
Pour spout
Permanent filter
Insulated glass
Things we don't like:
Plastic parts in the filter
Review:
The Bodum Pour-Over coffee maker is cute, friendly, and easy to use. It comes with a permanent stainless steel filter. The durable Borosilicate glass is insulated to keep your coffee hot longer. With its cork grip, the coffee maker shouldn't slip out of your hand. This cork layer also provides you with some insulation so you don't burn yourself on the hot glass. 
The one drawback we see to this little coffee maker is that the plastic pieces in the filter may affect the flavor somewhat. Some customers decided to replace this filter, while others chose to use a paper filter inside the permanent filter.
We love the simple and effective design of this pour-over coffee maker. When compared to the Chemex, we feel like you also get more for your money. With over 31,000 ratings, the Bodum gets 4.6 stars. This popular coffee maker can be a great addition to the kitchen of any coffee connoisseur! 
Sale
BODUM Pour Over Coffee Maker
With durable borosilicate glass, cork grip, and pour spout, this Bodum 34 oz. brewer is the perfect balance of quality, performance and price.
Last update on 2023-09-18
Things we like:
19 bar Italian pump
User-friendly
Compact size
One-touch brew
Foams milk automatically
Accommodates taller mugs
Removable milk reservoir
Things we don't like:
More complicated to clean
A bit noisy
Review:
The Mr. Coffee automatic cappuccino machine makes specialty drink preparation look easy. Actually, all you have to do is stand back and watch because this machine does it all! Just choose the type of drink you want (latte, cappuccino, etc.) fill the portafilter with grounds, and then watch the machine fulfill your order.
If you decide you want to have a bit more control over how your drink turns out, you have a manual setting you can choose. Most customers loved how easy this machine is to use as well as the taste of the coffee. 
Last update on 2023-09-17
For more of Mr. Coffee's best coffee machines, check out our full review and comparison.
Things we like:
User-friendly
Choose from 4 brew strengths
Can make cold-brew coffee as quickly as 5 minutes
Stores easily in the fridge
Self-cleans
Things we don't like:
Review:
The Vinci Express Cold Brew Electric Coffee Maker significantly reduces the time you need to make a cold brew. Instead of waiting 12 hours for your coffee to steep, your tasty cold brew can be ready in as little as 5 minutes when you choose the light brew setting. An extra-bold brew will take 25 minutes at most.
You can both brew and store your cold brew coffee in the glass borosilicate pitcher. When all your coffee is gone, the pot can self-clean. 
This pot is easy to use and most customers love the taste of the coffee it makes! However, the $70 price tag for this simple machine may seem pricey to some. If you don't mind using plastic, the Takeya is a cheaper cold brew option to consider.
Last update on 2023-09-18
Things we like:
Brews 34 ounces
Double insulated stainless steel
Cool-touch handle
Stays hot for up to 60 min longer than glass
Dual-filter screen
Travel-friendly
Includes mini coffee canister 
Cool colors
Things we don't like:
Review:
Love the taste of French press but get tired of breaking the glass pots? This Coffee Gator French Press is made out of rust-proof stainless steel so it can withstand being dropped on the floor. This makes it perfect for taking with you when you go camping or on road trips. It is also insulated to keep your brew warm longer. 
Although this pot looks like the lid might seal so you can tote it easily–it does not. So, make sure you take a proper break to finish off your pot of coffee before you continue on a trail. Overall those who bought this pot loved the cheerful colors and durability. Many also had great experiences with customer service.
Coffee Gator French Press
The Coffee Gator sports design friendly, rust proof durable stainless steel and dual filters to brew the freshest tasting French Press coffee while on the go.
Last update on 2023-09-18
Things we like:
Single or multi-serve capabilities
Brews 1-12 cups of coffee
Coffee on tap
24-hour advance brew start
Self-clean 
Auto shutoff
Permanent gold-tone basket-style filter 
Built-in charcoal water filter
Things we don't like:
Travel mugs over 5 ½ inches won't fit under the drip
Review:
Cuisinart Coffee-on-Demand combines the best features of a single-serve and regular drip pot machine. You can brew up to twelve 5-ounce cups in this machine so the whole household can get a cup. Or, you can choose to brew a small batch just for you. 
The permanent gold-tone filter saves you waste, and the built-in charcoal water filter will make sure your water is clean for the best coffee flavor. When the brew is done, you now have coffee on tap! Simply press your favorite mug against the lever to fill your cup with coffee. 
This coffee maker will shut off automatically and self-clean. Customers loved that the coffee stays both hot and fresh-tasting for long periods. At right around $100, this machine is reasonably priced and can be a great choice for a busy household. 
Cuisinart DCC-3000 Drip Coffee Maker
We like the dual single serve or 12 cup batch coffee option, auto-shut off, self cleaning, and programmable capabilities of this value priced Cuisinart brewer.
Last update on 2023-09-18
Things we like:
Makes 2 equal cups of espresso
Brews directly into cups
2 ceramic espresso cups included
Easy to clean (no detergent necessary)
So cute!
Things we don't like:
Cups can be hot to the touch after brewing.
Not dishwasher safe
Review:
This fun coffee maker will bring out the artist in you (and your coffee!). Bialetti is responsible for designing the first stovetop coffee maker in the 1930s.
This Bialetti Two-Cup Coffee Maker takes a little twist on the classic design. Instead of dripping into an upper chamber, the espresso gurgles up directly into two espresso cups. Since the pot divides the espresso into two equal portions, you no longer have to argue with your friend or partner about who gets more! 
We love this pot's happy yellow color and its cheeky ceramic cups decorated with Lichtenstein pop art.
Fans of this pot say it brews quickly and is easy to clean. Some suggested keeping the heat low to prevent your cups from getting too hot to handle. 
Sale
Last update on 2023-09-18
How to Choose the Best Coffee Maker: Buyer's Guide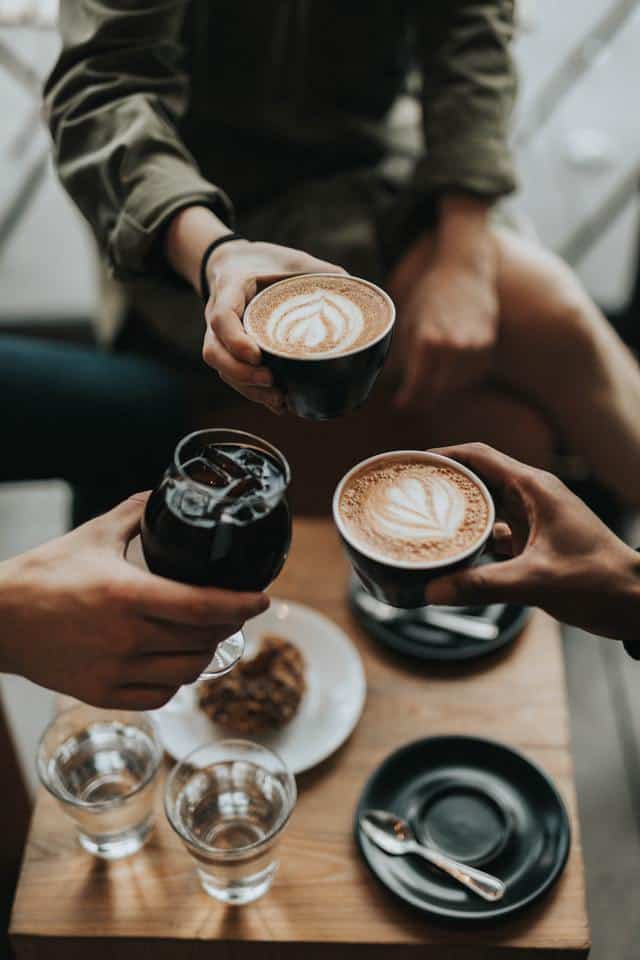 When you are looking for the best coffee maker to fit into your lifestyle, you will want to think about what kind of coffee you enjoy drinking most often, how much effort you want to put into your cuppa, and how many people drink coffee in your household.
What kind of coffee do you enjoy drinking most often?
Some coffee drinkers want a basic drip coffee to help them wake up in the morning. However, some would prefer to drink an espresso or latte every time. You don't have to get a drip machine because that's what all your friends have. If you like another brew method better, follow your taste buds to your best coffee maker.
How much effort do you want to put into your daily cuppa?
Maybe you want to be your in-house barista, or maybe you just want to press a button and get a hot cuppa. Many baristas enjoy semi-automatic espresso makers that allow them to tamp grounds, and control the water temperature and shot time. Or maybe refine their pour over skills with precise measuring of water, temps, speed, and extractions.
However, some coffee lovers just want to drink a morning coffee with as little hassle as possible. Decide how much control you want (or don't) over your brew and find the coffee maker that matches your style. 
How many coffee drinkers do you have in your household?
Do you want a coffee maker that can brew for a crowd? Or, do you want a small, single-cup machine where everyone can make a quick cup on their own? How many people live in your house (and drink coffee) may determine whether you want a 12 cup or 12-ounce coffee maker. 
You also want to make sure that your new coffee maker will fit well into your counter space. Many single-serve coffee makers have a small footprint and make a good fit for dorm rooms, RVs, and tiny homes. 
Is quality or price more important?
You want a coffee maker that won't give out after the first month of making coffee, however, you also want a coffee maker that will fit into your budget.
Trusted brands such as Breville, Mr. Coffee, Phillips, Cuisinart, Hamilton Beach, Nespresso (and more) have produced many high-quality coffee makers and gained customer trust. These brand-name coffee makers also offer two to five-year warranties to cover your machine, however, you may pay more upfront.
Going with a cheaper machine is also an option. However, less expensive machines may be built with cheaper plastic parts that wear out faster. 
How to Make Good Coffee
If you've ever had a bad cup of coffee, you know exactly what you don't want your coffee to taste like. But, how can you ensure you brew a better pot next time? There are a few ways you can control your brew to make sure you get a great cup of coffee each time.
Here are a few pointers to make the best coffee:
1. Pick your brewer
The type of brew method you choose will affect how your coffee tastes. So, if you like a rich creamy espresso, you may not want to buy a drip maker. If you enjoy the strong coffee taste of a French press, a pod machine may not cut it. Your brew method will also determine what grind size you use and the correct time and temperature you will need to make your coffee.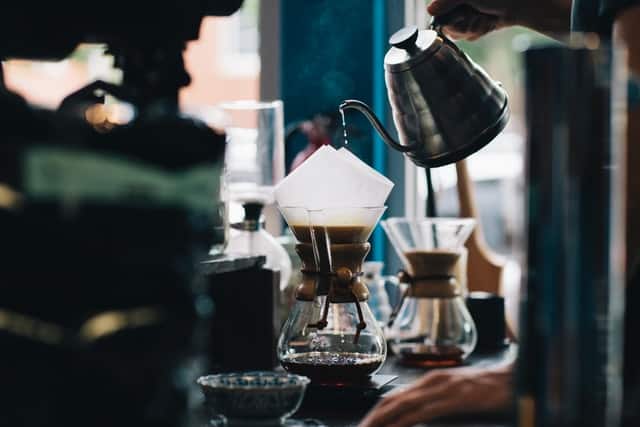 2. Use quality coffee beans 
Your cup of coffee will only be as good as the ingredients you start with. So, if you have a bag of stale coffee grounds that has been sitting in the back of your pantry for over a year, throw it out and start fresh!
Ideally, you want to use fresh roasted coffee within one week of grinding. Once you open a coffee bag, store it in an airtight container away from light and heat. 
3. Filter your water
Clean water can let those great tastes in your coffee beans shine through. Some machines include a charcoal filter that will filter your coffee as it brews. If your machine doesn't have a filter, you can buy filtered water or put a filter on your tap.
Not only will your coffee taste better with filtered water, but it will reduce limescale building up in your machine. This means that your coffee machine will last longer as well!
4. Use the right grind size 
While it may seem like a minor detail, the size of your grind is important (some say 50% of the ball game important). Faster brew methods will need a smaller grind size, while a brew method that steeps for a longer time will use coarse grounds. Use a manual or electrical grinder to achieve your target size.
For instance, espresso brews in 30 seconds or less, so you'll use a finer ground. But, a French press that steeps for three or four minutes will use a coarser grind. If you steep finely ground coffee too long, your drink will become strong and bitter from over extraction. If you use coarse grounds for quick brew methods, your coffee may taste sour and weak from under extraction.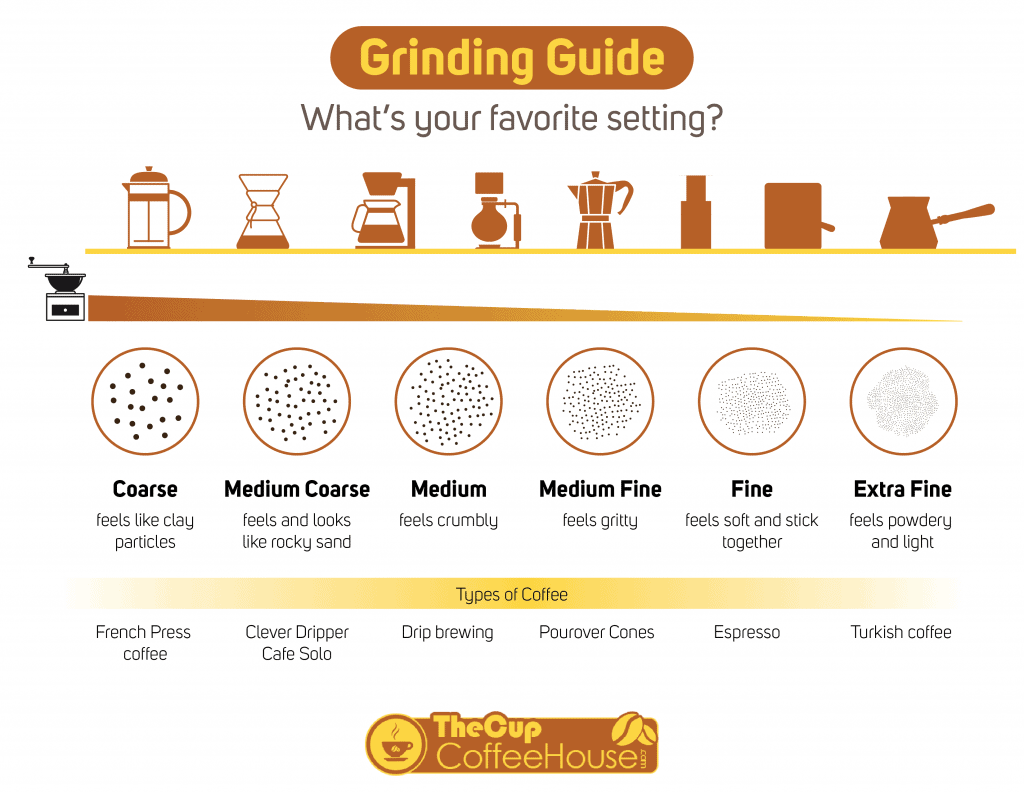 5. Check the time and temperature of your brew
The temperature of your brew is also important. While boiling water may work for tea, it's not best for coffee! The Specialty Coffee Association sets a standard for the best temperature for your brew. To achieve the SCA's "Golden Cup Standard" the temperature of your hot water should fall between 195 and 205 degrees.
You want to check the standards of your brew method to know exactly how long you should let your coffee brew. While some coffee makers take on this job for you (like drip machines, pod machines, and super-automatic espresso makers), for other methods you will need to pull your brew off the heat at the right time. 
Which Brew Method is Best For You?
Each brew method comes with its own charm and its own signature taste. When we talk about the perfect cup of coffee, each of us has a different idea of what that tastes like. You can achieve your ideal coffee by first choosing a coffee maker that aligns with your taste buds and brew goals. 
Some brew methods allow you to control the time, temperature, grind size, and more, while other coffee makers brew a consistent cup with the touch of a button. 
Heres a quick review of the various brew methods and what you should know about each.
Drip Brew
Since the 1950s, the drip coffee maker has been an American household staple. Some reasons that this machine was (and is) so popular, is that it is simple to use, make's a family-size pot, and you get a consistent cup of coffee that is not too weak or too strong.
To find the drip maker that will make you the best-tasting coffee, you can look for a machine that: 
Is SCA-certified – This usually means that the coffee maker will use the ideal coffee to water ratio as well the ideal temperature to brew a consistently quality brew.
Mentions "pre-infusion" or "coffee bloom" – Pre-infusion coats the grounds evenly with hot water to allow the gases in the coffee beans to be released prior to brewing. This will help get the most flavor out of your coffee.
Has a showerhead – The showerhead allows the water to drip evenly over the grounds for better extraction.
If a drip coffee maker has one (or all) of these elements, you can bet on a great-tasting brew! These features are also found in your automatic pour over coffee machines.
Single-serve Pod Machines
The Keurig and Nespresso pod machines have changed the way many coffee lovers drink coffee at home. These still fall into the drip brew method, but instead of brewing a full pot for the whole family, you can brew a single cup without the hassle. Just pop in a pod of pre-measured coffee and brew up a quick cup for one. Many pod machines fit travel mugs so you can take your cup to go. 
If you are looking to buy a pod machine, know that many pods are not universal. K-cups won't fit in most Nespresso machines, and Nespresso pods won't fit in a Keurig. Some other brands of pod machines will accept K-cups, but not all. Make sure that the pod coffee machine you choose will accept your preferred brand of coffee. Or, choose a single-serve coffee machine that accepts loose coffee grounds.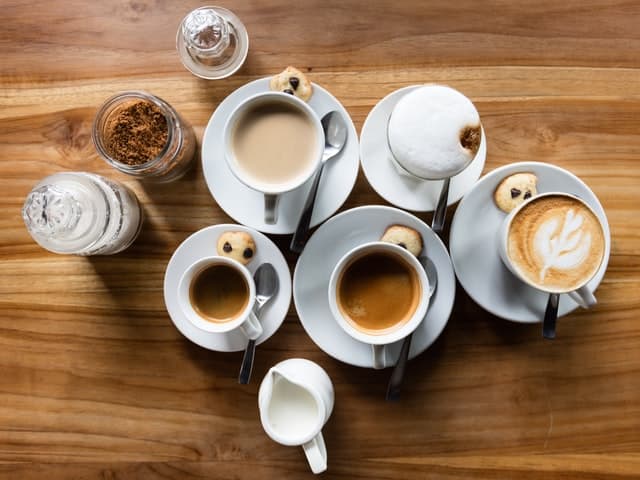 Nothing beats a good espresso! You can brew a single espresso in 19-30 seconds. A finely ground dark roast (often called an espresso roast) can give your espresso the best taste. 
For those who enjoy drinking straight espresso, make sure you get a machine that makes a quality brew. The SCA specifies that a true espresso is made using 9 bars of pressure or more. This pressure is what gives espresso its rich flavor (and the layer of crema on top!). Many specialty drink brewers (including Keurig, Ninja, and others) will only make a concentrated coffee base and not authentic espresso. 
Cappuccino 
A cappuccino is made up of three equal parts: espresso, steamed milk, and milk foam. Put a milk wand on an espresso machine, and Voila! You have a cappuccino maker. (You can also make lattes, macchiatos, mochas, steamers, and more.) Some cappuccino makers are super-automatic machines. These machines will pull your shot, and steam your milk automatically with the touch of a button. 
Pour-over
The manual pour-over method has become popular in the third wave of coffee. This brewing method works well with light roasts and single-origin coffees because it allows you to taste all the flavor intricacies in your beans. 
Put your medium-fine grinds in the filter and pour your hot water over the grounds allowing time for the coffee to bloom (about 45 seconds). Then continue to pour slowly using a circular motion so all the coffee grounds can extract evenly.
Chemex is the most well-known brand name in the pour-over niche, however, many other brands accomplish the same feat. You can also get an automatic pour over coffee maker like the Bonavita and Cuisinart to simulate the pour over without the manual effort.
Cold-brew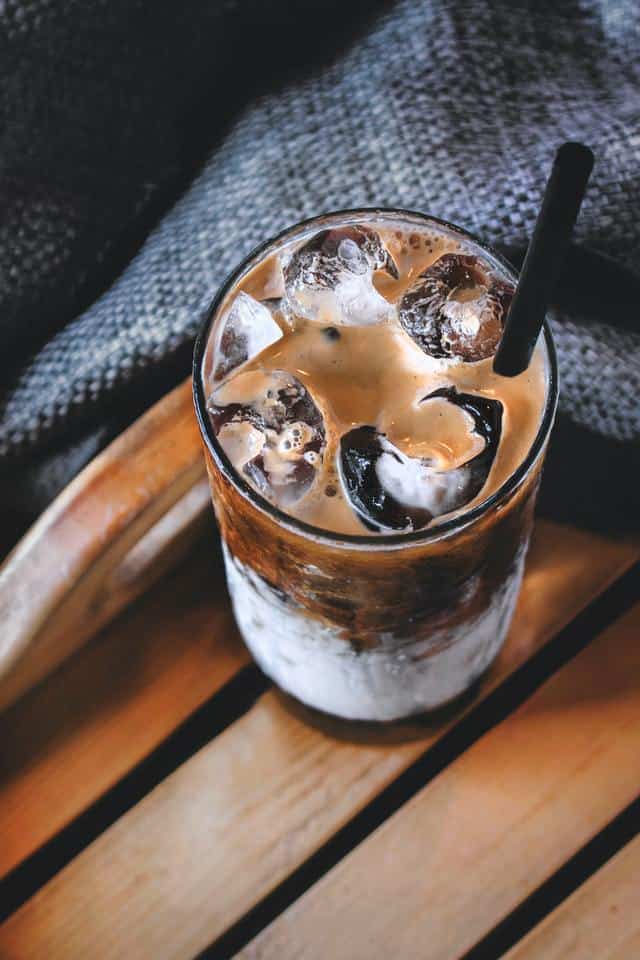 Cold-brew coffee steeps in cold (or room temperature) water for 12 to 18 hours. This gives you a smooth brew with less acid and very little bitterness. You'll also get more caffeine than your usual brew. 
While you can make cold brews in a simple jar or airtight container, cold brew machines can cut down the time your coffee brews from several hours to a few minutes. You'll still get the great taste you love, but you won't have to wait so long for your coffee to brew. 
French Press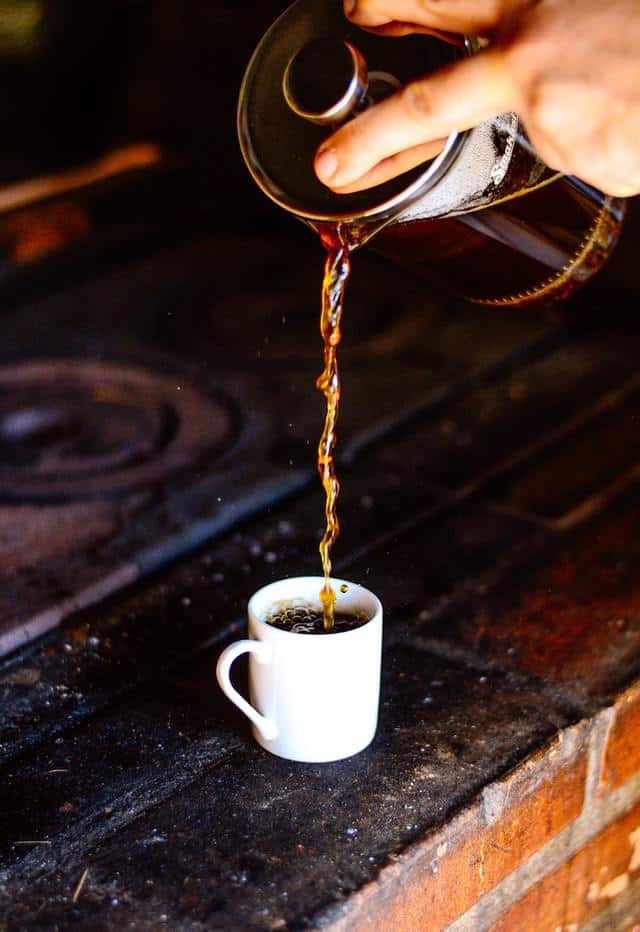 A French press is fairly simple to make and you have a lot of control over your brew. You'll want to use a medium to coarse grind for this brew and a 1:12 coffee to water ratio. (You can use more or fewer grounds to taste.)
Pour a little hot water over your grounds and allow it to steep for 30 seconds. Then pour the rest of your hot water and set the lid on top. After 4 minutes, press down the plunger and enjoy your cuppa. 
French press coffee is usually stronger and richer in taste than coffee that is made in a drip machine. You can find a good French press for $20-$40.
Moka Pot
The Moka pot was invented in Italy as a "stovetop espresso maker." Although this pot won't be able to pump out 9 bars of pressure for an authentic espresso, it will give you a little pressure at 1.5 bars. You should also get some crema on top! 
To make a Moka pot espresso:
Fill the bottom of the pot to just below the safety valve.
Add grounds to the filter basket until it is full and level. (You don't want to tamp these grounds.)
Screw the top on and place it over medium heat. The coffee should bubble gently up through the column and fill the top chamber. You can even open the lid to watch if you want! 
The Moka stovetop espresso maker is generally much less expensive than a regular espresso maker. However, it may take a bit of trial and error to get the best flavor with this charming, but tricky pot. Remember to pull your coffee off the heat as soon as it is done so your coffee doesn't become overly strong and bitter.
Percolator coffee is another stovetop option similar to the Moka pot. The only difference is the percolator doesn't use pressure.
Final Thoughts
We've given you 11 of our favorite machines and brew styles. Now the decision is up to you! Do you want to be a barista and make coffee your art? Or, would you rather have a compact pod machine that will make you a quick cuppa when you are on the go?
Overall our favorite was the Ninja Hot and Cold for its reliablity, versatility in brewing options and sizes, and great value pricing. But you can go with either options on this best coffee maker list and do just fine.
Sale
Ninja Hot and Cold Brewed System
The Ninja Hot and Cold combines multiple choices of flavorful brew types from hot espressos to tea to iced brews with ease of use and simple maintenance for a gourmet coffee experience every morning.
Last update on 2023-09-17
Let us know which brew method is your favorite and which coffee machine will go on your kitchen counter!
FAQs
How much does an average coffee maker cost?
If you search the market, you can still find some basic coffee makers in the $20-$50 range. However, basic coffee machines in today's market have an average price of $90. With pricier single-serve pod machines such as Keurig, Nespresso, and others hitting the market, the market saw a rise in average coffee maker prices as well.
How expensive are K-cups?
You can find K-cups for as cheap as 40 cents or as much as $1.24 for one pod. On average, these coffee pods will cost you about 60 cents. Compared with drinking a $4 specialty coffee at a coffee shop that's not a lot. However, when you compare the cost of a K-cup to the $0.08 per cup it costs to make drip coffee, the difference is significant.
How many ounces does a 12-cup coffee pot hold?
When coffee pots use the word "cups" this does not refer to the standard U.S. measuring cup. Instead, a "cup" in coffee maker language refers to a 5-ounce cup of coffee. This means that a 12-cup coffee maker holds 60-ounces of liquid. This means that a 12 cup coffee maker will serve 5-7 mugs of coffee.
Coffee Has Never Read This Good!
Sign up for a FREE newsletter to the best home brewing tips and guides
Thank you for subscribing to The Cup Coffee House Crew! There's a surprise in your Inbox 🙂
Something went wrong.
About the Author
Latest Posts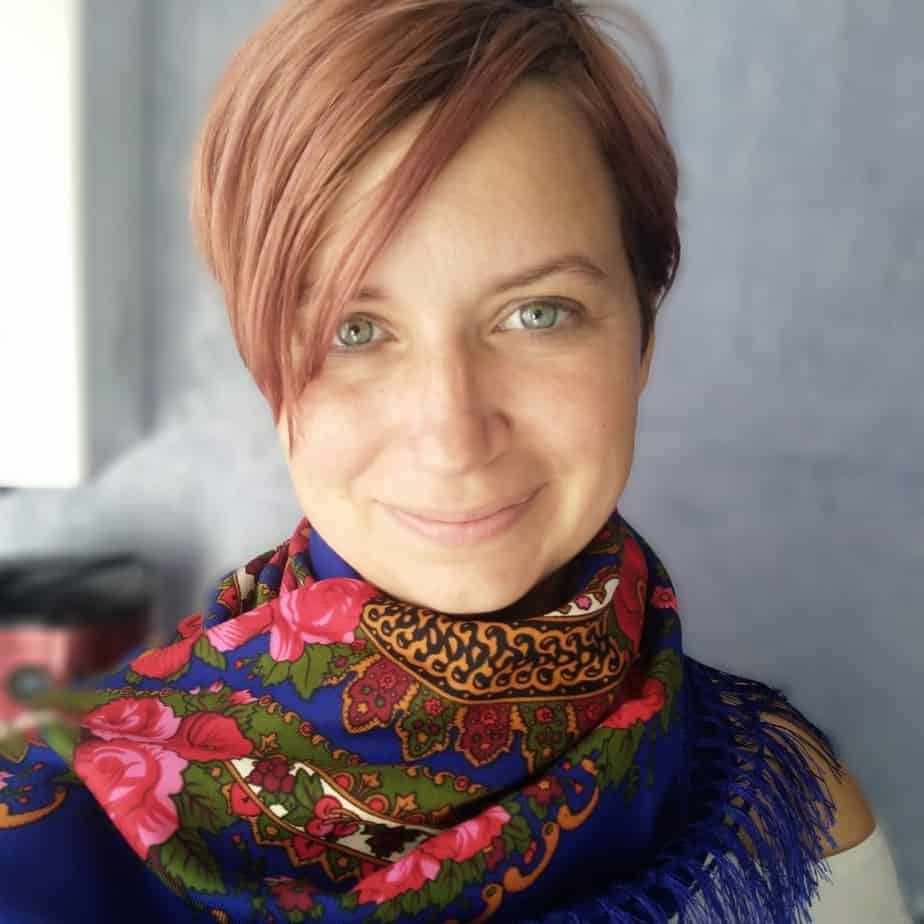 Alex Praytor worked her first job as a barista, finished college, and then took a tour to the other side of the globe. She fell in love with espresso and her would-be husband in Europe. She spends her spare time visiting native Texas landmarks, ancient castles, and all the coffee shops she finds along the way. At home, she is a mom, ESL teacher, and writer, who hones her coffee-making skills daily. She enjoys passing on her coffee findings to fellow caffeine addicts in search of the perfect cup.
Chief Editor