Last updated on July 12th, 2023 by Alex Praytor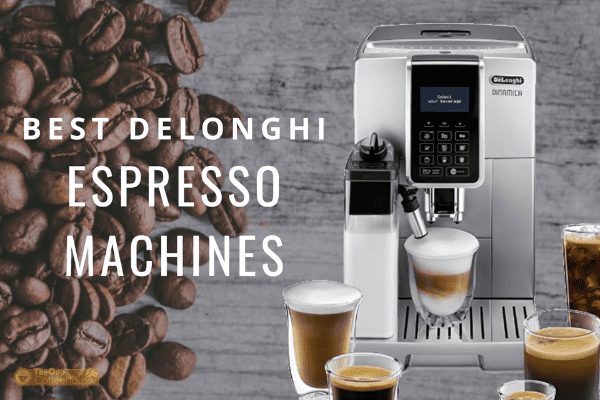 Bringing an espresso machine home can be an investment. Not only can these machines cost hundreds (or thousands) of dollars, but there are hundreds of choices on today's market. With so many options, the good news is you can find the right machine for your needs and budget. The bad news: you have to wade through tons of "wrong" machines to get there. 
We've simplified the process by focusing on espresso makers in the De'Longhi brand. De'Longhi is known for producing quality machines and is a well-loved brand in the coffee community. You can find a variety of DeLonghi espresso machines ranging from top-of-the-line fully-automatic machines to simple semi-automatics.
Our top pick for best Delonghi espresso machine is the De'Longhi ECAM35075SI Dinamica. This machine allows you to create 18 different specialty drinks with just the touch of a button. It grinds fresh coffee for each cup and automatically tops your drink with steamed milk according to your selection. Perfect if you want to make coffee shop quality drinks from home with out all the work of grinding, tamping and frothing.
Sale
De'Longhi Dinamica Super Automatic
The De'Longhi Dinamica is a bean to cup machine that does it all from grinding, brewing, to foaming and pouring. A simple one button espresso beverage option for beginner or pro.
Last update on 2023-11-29
While the Dinamica is an excellent option, it's not the only one. Here are 9 of the best espresso machines from the De'Longhi brand. Take a look at what each machine has to offer and see which one is right for you.
---
Is De'longhi a good brand?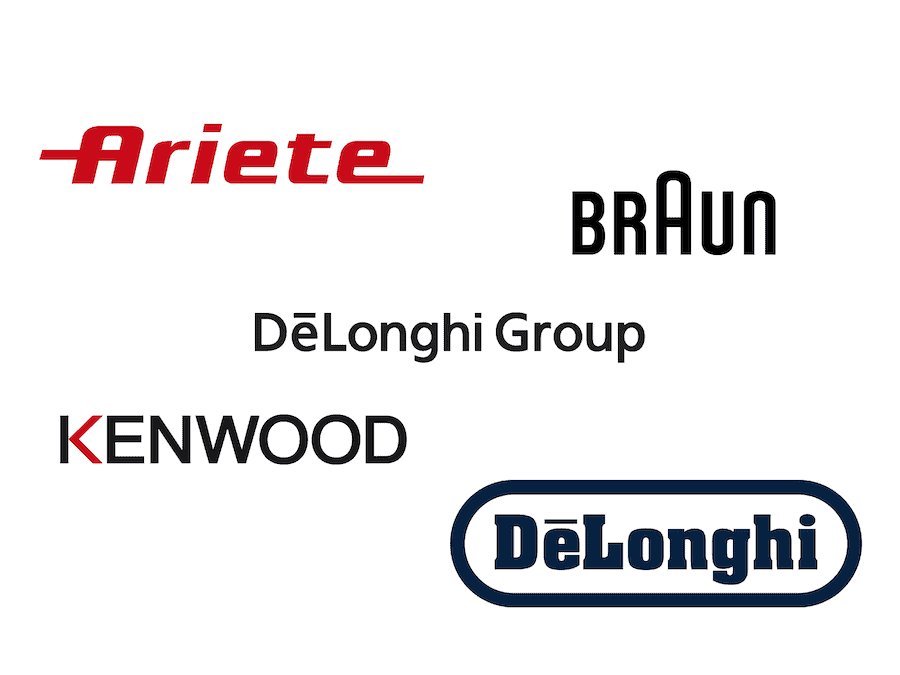 The De'Longhi brand opened its doors 120 years ago in 1902. Its headquarters are still in Treviso, Italy, but its machines are popular all around the globe. De'Longhi is known for its quality coffee and espresso makers. 
De'Longhi espresso makers are durable and reliable. Most new machines come with a 2-year warranty. The machines are easy to maintain, and clean-up is much more streamlined than with other brands.
Many of their espresso makers have a self-cleaning cycle which includes descaling, cleaning, and rinsing. De'Longhi also has connections with other top brands such as Nespresso and Braun to best serve its customers in the coffee sector.
Our List of Best DeLonghi Espresso Machines
Things we like:
18 options including specialty drinks, regular coffee, and iced coffee
Two separate heating elements for espresso and milk-steaming.
Saves your preferences for temperature, strength, and milk-to-espresso ratio.
LatteCrema System automatically creates rich foam to top your specialty drinks.
Touch display for easy drink options.
The milk carafe is dishwasher-safe.
Coffee puck discard container.
Things we don't like:
Oily coffee beans can clog the grinder.
Review:
The De'Longhi Dinamica Fully Automatic Espresso machine takes your espresso from bean to cup for the freshest tasting coffee. You can adjust the grind size on the integrated burr grinder or use preground coffee if you prefer decaf.
With two separate heating elements, you can make coffee drinks back to back without having to wait for the machine to heat back up. With this fully automatic espresso maker, you can get a consistent cup every time. It's easy to use, and dishwasher-safe parts make it easy to clean as well. 
The Dinamica has many of the same amenities as De'Longhi's Eletta, but it is more compact, has more metal parts, and is also about $1,000 cheaper. If you are looking for a machine that does it all with a good value for the price, the De'Longhi Dinamica is worth a look.
Sale
De'Longhi Dinamica Super Automatic
The De'Longhi Dinamica is a bean to cup machine that does it all from grinding, brewing, to foaming and pouring. A simple one button espresso beverage option for beginner or pro
Last update on 2023-11-29
For a more in-depth look, check out our full De'Longhi Dinamica ECAM35025 review here.
To go even bigger, check out our full DeLonghi Dinamica Plus review too.
Things we like:
Dual heating system for espresso shots and steam wand.
Integrated burr grinder with two sensors for a consistent coffee dose.
Pre-infusion for optimal flavor.
Three temperature profiles to match your preference.
One second quick start for a faster experience.
My LatteArt Steam Wand with hands-free option.
Smart tamping station to pack coffee grounds into the filter.
A separate hot water spout for tea or Americanos.
Self-cleaning group head.
Things we don't like:
Only 8 grind size choices.
Review:
For at-home baristas, the De'Longhi La Specialista Prestigio Espresso Machine gives you more control over the brewing process. With this machine, you can manually set up the filter and steam your milk by hand to create latte art if you are so inclined. 
It comes with a dual heating system which allows you to brew espresso and steam milk simultaneously. This means that if you are making specialty drinks for friends, you can streamline the process. 
The La Specialista is a high-tech semi-automatic machine. You get to make each drink unique, but also, the machine takes care of some of the trickier details. With features like the Smart Tamper, hands-free My LatteArt Steam Wand, and self-cleaning group-head, even beginning baristas can be successful in showing off their coffee-making skills.
Sale
Last update on 2023-11-29
For a more in-depth look, check out our full DeLonghi La Specialista Prestigio review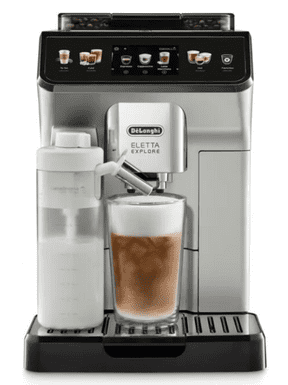 Things we like:
40 different preprogrammed coffee drink recipes
Customizable strength and temp settings
Automated LatteCrema system
Easy access water reservoir
DeLonghi Coffee Link compatible
Makes espresso or full pots of coffee
Things we don't like:
The Connect app isn't available for US buyers for some reason 
Very pricey 
Review:
If you want the absolute best espresso brewing experience DeLonghi has to offer, you don't have to go too far once you get your hands on the DeLonghi Eletta Explore. The Eletta Explore combines just about everything you would want and need from a super automatic espresso machine into a stylish award winning machine. (It's an iF design and Red Dot design winner).
You get a quality built in coffee grinder, and multiple strength and temperature settings so you can not only get the freshest coffee every morning, but it's also tuned into your unique taste preferences.
The 40 plus preprogrammed recipes makes it so you never have to think about what you want. Just hit the button, and from bean to cup in a matter of minutes, you have a hot delicious beverage topped with creamy milk foam.
And while it is a bit pricey, if the ultimate user experience with custom drink profiles, the included app, and near automatic cleanup and rinsing are appealing to you, its hands down worth every penny. Truly one of the best super automatic machines DeLonghi has in its lineup.
For a more in-depth look, check out our full De'Longhi Eletta Explore ECAM45055 review here.
Things we like:
Automatic flow-stop feature cuts off your shot at the right time.
My LatteArt steam wand
Fits taller cups.
Compact design.
Water tank and drip tray are dishwasher-safe.
Heats up in 35 seconds with Thermo-block technology.
Things we don't like:
Fewer customization options than other models.
Steamer wand makes frothy milk, however, regular steamed milk can be difficult to achieve.
Review:
This classic-looking machine can add a sophisticated touch to your kitchen appliances. At 6 inches wide, it won't take up too much space on your countertop, either. 
This Dedica Arte heats up in seconds using Thermoblock technology and has all the basic features you need to make a great espresso. You can even make fancy specialty drinks with the My LatteArt steam wand. 
It can fit taller cups than other espresso makers, which means you have extra room for steamed milk and whipped toppings. If you are a beginning barista, this machine can lend a helping hand with its automatic stop-flow feature. You can get a standard espresso with each use.
Although simple in its design, the Dedica Arte lets you put your barista skills into action to produce a work of art.   
Sale
De'Longhi Dedica Arte
The Dedica Arte offers high quality espressos while taking up almost unnoticeable space on your counter top
Last update on 2023-11-29
Things we like:
Brews authentic espressos 
The Advanced Cappuccino system maintains a constant temperature for back-to-back drinks.
3-in-1 filter with ESE pod option.
Compact, sleek design.
Fits taller mugs
Includes many dishwasher-safe parts.
Inexpensive $150 price range
Things we don't like:
You must manually time your shot.
Review:
The De'Longhi ECP3120 brews an authentic espresso using 15 bars of pressure. You can easily make back-to-back drinks with the consistent temperature of the Advanced Cappuccino System. With this espresso maker, you can choose regular coffee grounds or Easy Serve Espresso pods. 
Unlike other higher-end models, you need to start and stop the shot on your own. (Most regular espressos should run for 25 to 30 seconds.) The upside to this more manual method is that it is easy to make ristrettos or long shots by adjusting how long you let the shot run.
This is one of De'Longhi's less expensive models selling at around $150. For an espresso cappuccino machine that is also capable of steaming milk, that's a pretty fair price.
For a more in-depth look, check out our De'Longhi ECP3420 review, a close relative to the 3120.
De'Longhi ECP3120 SemiAutomatic
Considering the quality flavorful espressos you can pull with this manual machine, its ease of use, and great pricing, the ECP3120 is easily the best value you can find.
Last update on 2023-11-29
Things we like:
Makes coffee, single or double espressos.
Nespresso's Centrifusion technology creates crema.
Uses single-serve coffee capsules.
Fast 15-second heat up.
Automatic shutoff after 9 minutes of inactivity.
Recyclable capsules.
Things we don't like:
Review:
The Nespresso Vertuo Plus makes coffee and espressos with a simple touch of a button. It heats up quickly in 15 seconds for a fast espresso or coffee drink before you head out of the door.
The machine prepares each coffee to its specifications by reading the capsule's bar code. Most espresso machines use pressure to top off the drink with a layer of crema. The Nespresso creates its own type of pressure using centrifusion technology to create a foamy crema layer. 
The Nespresso Vertuo Plus doesn't include a milk wand. However, you can choose specialty coffee drink capsules that include milk options and create foam as they brew.
Once you've made your drink for the morning, you can relax. The machine turns itself off for you if left inactive for 9 minutes. With Nespresso, you can also recycle the capsules! 
The Nespresso Vertuo Deluxe has over 12,000 positive reviews from other customers. This machine can simplify your morning routine with a quick and consistent coffee drink.
Sale
Last update on 2023-11-29
Things we like:
Italian 15 Bar pump
Dedicated semi-automatic espresso and coffee maker sides
10-cup glass carafe for coffee
Dual heating system
24-hour programmable setting
Advanced steam wand with micro-foam and cappuccino capabilities.
Offers a bold-brew coffee setting
Mid-range price
Things we don't like:
This machine can be complicated when you first start using it.
Review:
The De'Longhi All-in-One allows you to satisfy both espresso lovers and dedicated drip coffee drinkers with one machine. It comes equipped with a dual heating system. This means that you can brew both coffee and espresso at the same time. 
The espresso side of this machine is semi-automatic. To pull a shot, you need to manually load the portafilter with grounds and stop the shot at the correct time. For specialty drinks, use the attached milk frother to top espressos with foam. This steam wand is capable of foamy cappuccino-style milk, or microfoam for piccolos and flat whites. 
On the drip-coffee, regular cup of joe side, you can brew up to 10 cups of coffee at once. Also, you have the option to pre-program your machine so that a fresh pot of coffee is ready in the morning. With the bold setting, you can control the taste of your coffee. This gives you a delicious cuppa made to order each time.
This all-in-one De'Longhi machine can keep all the coffee lovers in your family happy. You can brew for many at once, or make individualized coffee-shop style drinks to impress your friends.
This machine comes in a nice middle-of-the-road price range at around $300. The espresso side has all your basic needs, and the drip coffee side is a bonus. We think this machine gives you a good value.
Last update on 2023-11-29
Things we like:
15 bar pump for authentic espressos
Durable, stainless steel boiler
Single or double filter
Manual steam wand for specialty drinks
Under $100
1-year warranty
Things we don't like:
More complicated for beginner baristas.
Review:
The De'Longhi Stilosa Manual Espresso Machine is one of the most inexpensive espresso machines you can find on the market. This machine runs just under $100 and has the basics you need for a tasty and authentic cup of espresso. It is equipped with 15 bars of pressure, a durable stainless steel boiler, and comes with a steam wand to froth milk for cappuccinos and lattes. 
The Stilosa Manual Espresso Machine is a semi-automatic machine which means that you are in charge of timing your shot and steaming milk to your tastes. It doesn't have a lot of bells and whistles. However, if you are up to the challenge of hand-crafting specialty drinks, you can get a great-tasting espresso beverage for a bargain price.
Sale
Last update on 2023-11-29
For more great latte maker picks, check out our full guide on the Best Latte Machines.
Things we like:
Customizable settings for the brew you want.
Professional burr grinder with 13 grind settings.
Pre-ground coffee by-pass for decaf and specialty coffees.
Removable parts for easy cleaning.
Twin brewing cycle to brew two shots at once.
Adjust temperature, coffee strength, and cup size through the control panel.
The machine saves your preferences for the next use.
Manual frother for specialty drinks.
Includes instant reheat function for back-to-back drinks.
Things we don't like:
No automatic milk-froth option.
Review:
The De'Longhi Magnifica is a bean-to-brew machine. It takes on the heavy labor for you and gives you fresh-tasting espresso drinks with each cup. You can choose from 13 settings to grind coffee to your preferred size in the steel burr grinder. Or, you can bypass the grinder if you want to brew using decaf coffee grounds.
The twin brewing cycle allows you to brew two cups of espresso at once. You also have the option to save your preferences for taste and temperature to streamline the brewing process.
While this machine has many shortcuts to brew espresso as simply as possible, you are on your own for frothing milk. The steam wand requires a manual touch. Once you master the milk frother, you can try topping your espressos with latte art like a pro.
For a more in-depth look, check out our full De'Longhi ESAM3300 review.
Sale
De'Longhi Magnifica Super-Automatic
With grind settings, adjustable temperature and strength options, and endless beverage choices, the Magnifica is the perfect dream machine for espresso aficionados.
Last update on 2023-11-29
How to Find the Best DeLonghi Espresso Maker For You
When narrowing down your options to find the best De'Longhi espresso maker for you, here are some things to consider.
How many bars of pressure does the machine offer?
According to the Specialty Coffee Association, coffee must be brewed using at least 9 bars of pressure to be an authentic espresso. The pressure gives you a foamy layer of "crema" on top of your espresso. 
De'Longhi offers many high quality espresso machines that go above and beyond and use 15+ bars of pressure. The higher the amount of pressure, the richer and creamier the crema topping will be. De'Longhi even tops its pod espressos with a rich, foamy, crema-like layer. This is a difference you can taste!
Do you want to make specialty drinks such as cappuccinos and lattes?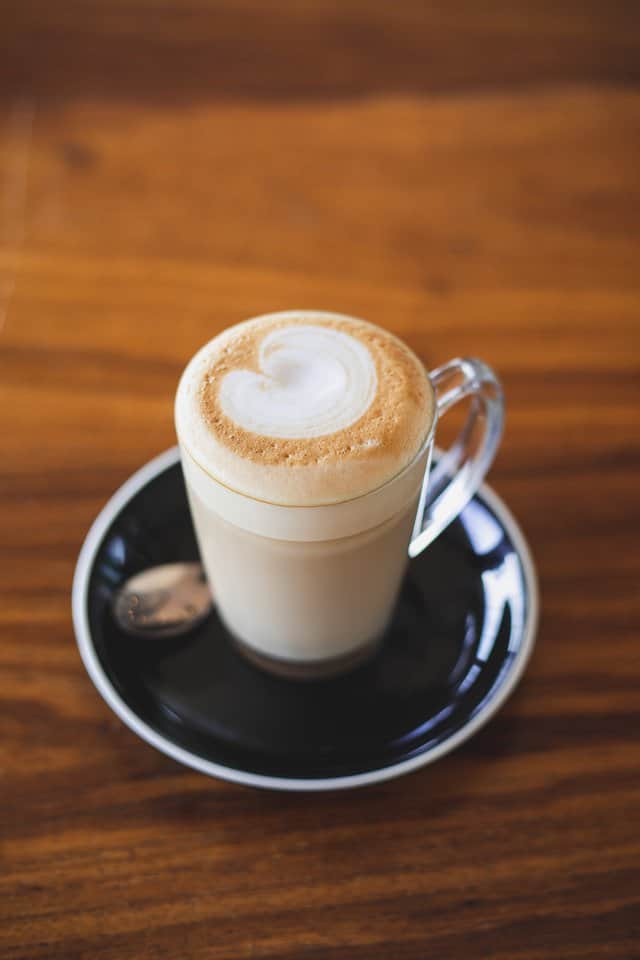 If espressos or Americanos are your drink of choice, you may not need to invest in fancy machines with all the bells and whistles. A simple 15-bar espresso model like the De'longhi Stilosa may be just what you need. 
However, if you enjoy drinking cappuccinos, lattes, and flat whites regularly, you may want to add more features to your machine. It may be worth it to invest in a machine with a quality milk steamer and a dual heating system like the La Specialista or All-in-One Combo maker to streamline your coffee-making process.
What type of milk wand should you choose?
Many espresso machines also include steam wands so you can top off your espressos with creamy foam. This is a must if you want to make specialty drinks in addition to plain espressos. However, De'Longhi offers different types of milk wands depending on your preference and budget. 
Some milk steamers on the more expensive machines automatically froth your milk for you and then top off your drink after the shot is pulled. Others, have a wand that you can set to "hands-free." The more budget models have wands that leave the milk-texturing up to you. Decide how hands-on (or hands-free) you want your milk steamer to be as you choose your ideal machine.
Do you want to make regular coffee in addition to espresso?
If you live in a house divided between espresso-lovers and regular coffee fans, you may want a machine that can offer both. Having a combo machine can save space on your countertop.
Some of De'Longhi's top machines and pod machines offer a regular cup of coffee in addition to espresso (De'Longhi All in One or Nespresso Vertuo Plus). Keeping all the coffee-lovers in your household happy may be a worthwhile investment.
Are you a beginning barista or more experienced in your skills?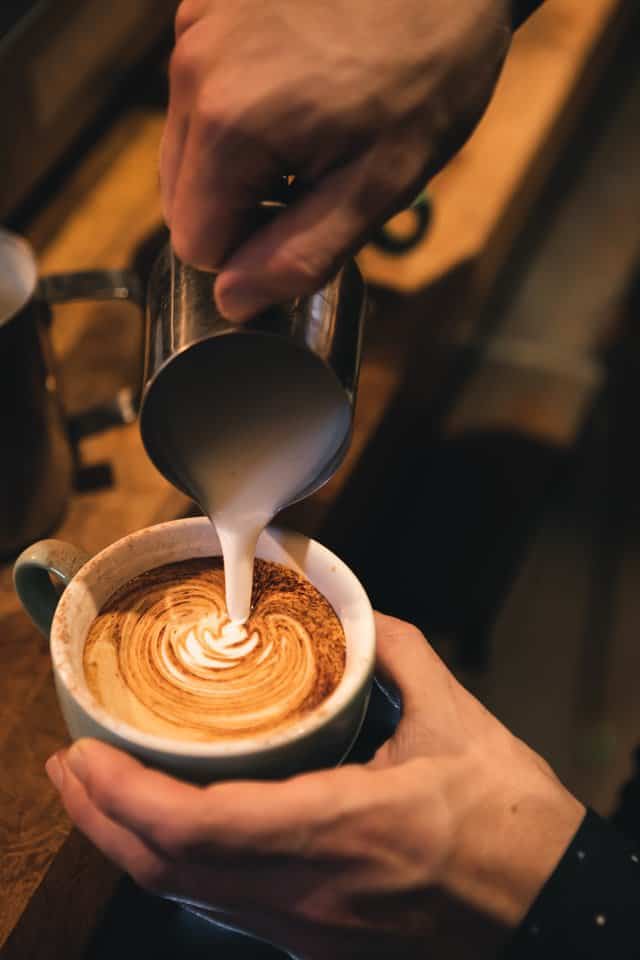 Whether you are a beginner at pulling shots, or have experience working in a coffee shop, De'Longhi can be a great brand for your at-home espresso maker. De'Longhi offers super-automatic machines so you can make espressos and specialty drinks by pressing one button. 
However, even De'Longhi's semi-automatic machines can lead you in the right direction. Many machines have helpful features such as automatic stop-flow, Smart tampers, and the option to froth milk hands-free. These features ensure that even beginners have success with more manual machines. And they can make life easier for more experienced baristas, as well.
What is your price range?
De'Longhi has espresso machines that can easily fit into any budget. Some super-automatic machines can cost over $1,000, but you can also find great options under $500 and even semi-automatic machines in the $100 range. De'Longhi espresso machines come with 15+ bars of pressure. This means that in whatever price range, you can get authentic espressos with a delicious layer of crema on top.
Are you looking for a pod espresso option?
De'Longhi partners with Nespresso to provide high-quality pod espresso options. Unlike Keurigs, the Nespresso-De'Longhi machines use patented centrifustion technology to recreate bars of pressure for a pod machine. This gives you a nice topping of crema on top of your pod espresso drink.
Additionally, De'Longhi adds an ESE pod option to some of its regular espresso machines. This allows you to have a quick pod option when you want to take the easy route to espresso. 
The Final Verdict
De'Longhi is a reliable brand that offers coffee makers with quality features. 
It offers something for everyone with its wide gamut of espresso machines. Whether you want to be more hands-on in the process, or just want a machine to give you a consistent brew, you can have it your way. 
Our top pick is the De'Longhi ECAM35075SI Dinamica with LatteCrema Fully Automatic Espresso Machine. This machine produces coffee shop quality drinks at the press of a button. Its dual heating system allows you to make drinks quickly and consistently. You get amazing quality and convenience for the best price you can find.
Sale
De'Longhi Dinamica Super Automatic
The De'Longhi Dinamica is a bean to cup machine that does it all from grinding, brewing, to foaming and pouring. A simple one button espresso beverage option for beginner or pro
Last update on 2023-11-29
Of course, you may also consider other high quality espresso machines made by popular brands like Breville, Miele or Jura.
So, which De'Longhi espresso machine are you bringing home? Let us know your favorite espresso maker in the comments.
FAQs
Are DeLonghi and Breville the same?
De'Longhi and Breville are both well-respected brands in coffee circles. The De'Longhi Brand is Italian while Breville has its roots in Australia. Both coffee maker brands use much of the same technology with some design differences. A Breville espresso maker offers more grind size options, while DeLonghi offers users a grinder with a patented sensor.
Both brands make espresso up to the Specialty Coffee Association's expectations using 9+ bars of pressure for espresso. However many DeLonghi machines make a slightly more sophisticated brew using 19 bars of pressure, whereas Breville machines use 15 bars.
What espresso machine does Starbucks use?
Starbucks stores brew espresso using a Mastrena espresso machine. This machine is exclusive to Starbucks and not available to individual clients. This super-automatic espresso maker can brew espresso with just the touch of a button. It also has a built-in grinder to make fresh-tasting coffee.
Are DeLonghi coffee makers made in China?
De'Longhi still has its headquarters in Italy and its coffee and espresso makers are designed and engineered in Italy. However, De'Longhi has factories in different areas of the globe, including China. This means that some machines may be assembled elsewhere, but they should fit the quality standards of De'Longhi.
Coffee Has Never Read This Good!
Sign up for a FREE newsletter to the best home brewing tips and guides
Thank you for subscribing to The Cup Coffee House Crew! There's a surprise in your Inbox 🙂
Something went wrong.
About the Author
Latest Posts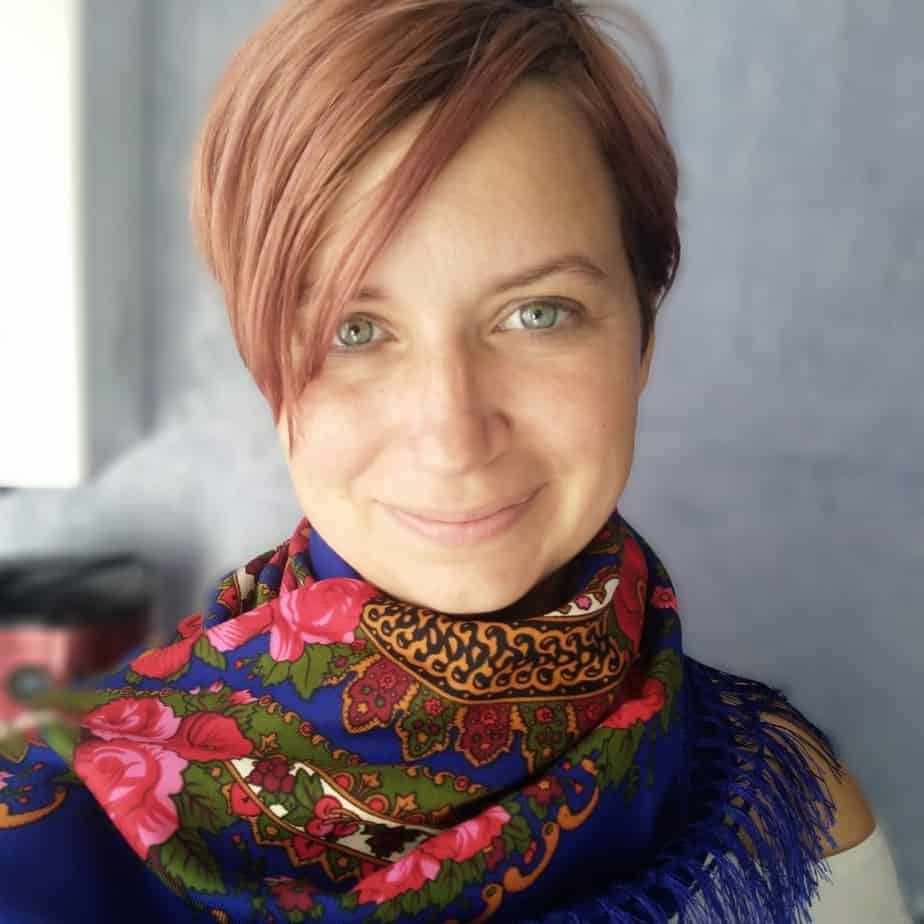 Alex Praytor worked her first job as a barista, finished college, and then took a tour to the other side of the globe. She fell in love with espresso and her would-be husband in Europe. She spends her spare time visiting native Texas landmarks, ancient castles, and all the coffee shops she finds along the way. At home, she is a mom, ESL teacher, and writer, who hones her coffee-making skills daily. She enjoys passing on her coffee findings to fellow caffeine addicts in search of the perfect cup.
Chief Editor