Last updated on April 12th, 2023 by Jules Winnfield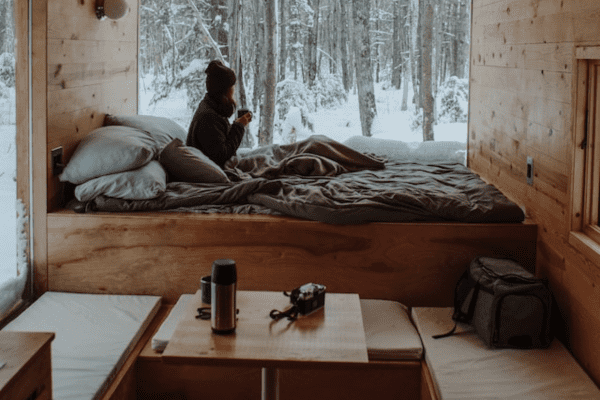 If you're anything like me and enjoy a hot cup of java in the morning, it can be a struggle to enjoy an RV road trip or a camping trek. After all, your go-to coffee maker for every morning can't come along for the ride. So what is a java lover to do? Don't worry, you don't have to skip out on coffee just because you're on the go, and it's all thanks to portable coffee makers.
Portable coffee makers are a must for those who are on the road or out in nature often. They're great for those who struggle with long commutes, enjoy a good road trip, have trucking for a profession, or enjoy the great outdoors on regular camping trips.
The hard part is finding which portable coffee maker is right for you. Well, the good news is there are a ton of 12 volt coffee makers on the market (which is the more technical term for portable models). We are here to break down the top 6 on the market (as well as a budget-friendly pick) to help you make the right choice.
Want the quick TL'DR summary? Overall we really like the Papa Long single serve as our best value for 12 volt coffee maker. It's sleek, compact, and the perfect sidekick for all of your quality coffee needs. You can use coffee grounds or pods. It's easy to use and clean. Plug it into the 12-volt outlet, load up your grounds or pods, and get brewed delights in under 7 minutes.
Last update on 2023-09-17
---
What Should I Look For When Buying the Best 12 Volt Coffee Maker?
When it comes to buying 12v coffee makers, it may seem cut and dried. You want a coffee maker that can produce coffee whether you're traveling in a truck, RV, or boat, or simply want coffee during your camping trip.
But is it really that simple? No. Even though this might not be a major purchase in your life, it is still important to research and discover which one is right for you and your situation.
That said, here are some things to consider when buying the best 12v coffee maker.
Criteria #1: What kind of coffee does it accept and brew?
The first thing you will want to know is what kind of coffee the coffee maker accepts. The best 12V coffee maker will accept pods and ground coffee beans, but not all coffee makers are created equal.
Some portable coffee makers will only brew a cup of coffee from pods. Others will only accept ground coffee beans. There's even a portable espresso machine on this list that will only create espresso from certain brands. Pay attention to compatibility while sifting through these coffee makers.
Criteria #2: How many cups of coffee does it make?
Aside from compatibility, another important factor is capacity too. The greater capacity a coffee maker has, the more cups of coffee at a time it will be able to create. This is not a major concern for those looking to only make coffee for themselves, such as truck drivers.
However, those who travel in groups might want to find a coffee maker that can create more than one cup at a time. For those individuals, a coffee maker with a large capacity is imperative.
Criteria #3: How big is it?
The size of the coffee maker is also important. Some might want to have a coffee maker that can fit into their cup holder. The good news is that most of these portable options can fit into the cup holder with ease. Others might want a larger and more durable option to make cups of coffee for the whole crew. Sound like you? Then pay attention to the overall size. Hint: The larger the coffee maker, the more coffee at a time it will brew.
Criteria #4: Can it be used without the cord?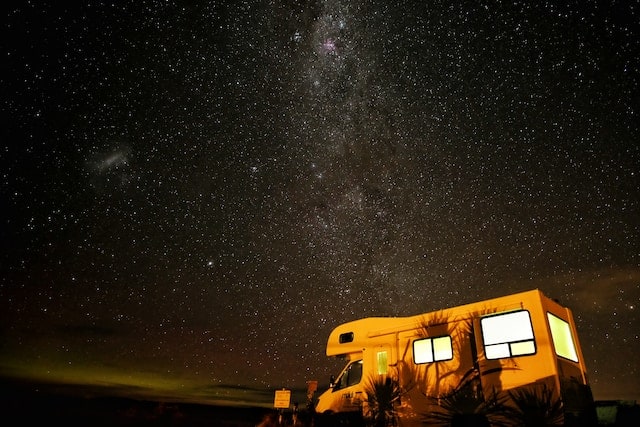 If you are here, you're likely looking for a coffee machine that gets power from a cigarette lighter. This power is otherwise known as 12 volts. You want the power to be able to come from your truck, RV, or car.
But can the product use power without being plugged in? A lot of these models can get power from a battery that is charged using 12V DC. This means that the coffee maker is actually cordless, but the 12V DC battery must be charged. In the end, life is far easier with a cordless model.
Criteria #5: Is it easy to clean?
There are a lot of important things to consider when it comes to on-the-go coffee makers. One feature you don't want to skimp on is the ease of cleaning. After all, trying to clean a coffee device in your truck doesn't sound like the easiest task. So, pay attention to how easy to work with the travel coffee device is. The easier to clean, the better trip you're going to have.
Criteria #6: Is it easy to use?
Easy cleaning is great, but it should also be easy to use. You should be able to plug in your travel coffee device using a 12 volt outlet, pop in your pod or grounds, and hit a button. It also should not need too much water. Refilling a device incessantly can not only be annoying but wreak havoc on the flavor of your coffee. If it's any more difficult than that, you might want to reconsider the travel coffee device you're thinking of purchasing.
Looking for other methods to brew coffee that are portable? Read How to Make Coffee Without a Coffee Maker: 8 Easy Methods That Work.
Criteria #7: Are there any additional safety features?
Travel coffee tools aren't riddled with safety features. They're pretty basic, although they can come with a range of features like being made of stainless steel and heating water in under 15 minutes.
But if safety is important (and I'm sure it is), then you might consider finding a travel coffee device that has included safety features. One of the most important safety features is auto shut-off for hot boiling water. This ensures that there is no chance of burning or fires.
Criteria #8: Does it come with extra features or accessories?
Some of these coffee machines will come with cool accessories like an extra-long power cord, which is great for those who don't want to deal with the restraint of motion during their adventure. Others will have additional features, like extra power to ensure a quick heat up or the inclusion of a travel mug to make on-the-go coffee consumption a cinch.
Criteria #9: What is the price?
The last thing to consider is price. Luckily, a lot of travel java tools don't cost an arm and a leg. Even with extra features, the most expensive and best 12v coffee maker is not incredibly expensive (around $100 total). But if you are on a strict budget, then $100 can seem like a lot to spend on the best 12v model. Pay attention to the price when sifting through these 12-volt coffee tools.
Here's How We've Determined the Best 12 Volt Coffee Maker
When looking for the best portable coffee makers it can be challenging. There are plenty of options to choose from, so which one is best? Well, while everyone will have their own specifics – such as needing a coffee maker that can brew several cups at once or a machine that utilizes coffee pods instead of grounds – there are a few that stand out on the market.
We determined which 12 volt coffee makers would make our top 6 list by looking at the different advantages they provide. We also paid close attention to the reviews for each product to get a real-life indicator of whether or not these were stellar 12-volt coffee makers.
If you're looking for a 12v coffee maker that comes with a range of features without being too overpriced or advanced, then you might enjoy the Papa Long Portable Single-Serve Car Coffee Maker. This state-of-the-art 12v coffee maker is a great option with an enormous amount of positive reviews from happy customers. It comes with all of your favorite features – including those in the following list – without the hefty price tag.
K-Pod and Ground Coffee Compatible. Perhaps the biggest plus to using this portable coffee maker from Papa Long is that it is K-pod compatible and accepts ground coffee beans. Why is this important? Because many coffee consumers (myself included) enjoy the handiness of a coffee pod, especially on the go. But classic coffee lovers can get their fix easily, too.
5- to 7-minute brew time. Quick brewing ensures that you don't have to wait too long to get your best on your favorite cups of coffee. Whether you're traveling 500 miles or seem to be 500 miles away from the world, you can indulge in as little as 5 minutes.
One-button operation. Fiddling around with a complicated coffee maker while in a truck or RV sounds like a disaster. And frankly, it is. You need something simple to take along with you on the road. These 12 volt coffee makers are a cinch to use with a one-button operation no matter where you are.
5-ounce water limit. Now, keep in mind that 5 ounces aren't a whole lot. You will only be able to brew one cup of coffee per use. However, most people don't mind this because it is easy to use and provides some of the best coffee on the go. It might not be a better option for smaller groups or a single person, though.
Easy to clean. Cleanup is a cinch, too, which is something you definitely want while traveling. All you have to do is unplug the coffee maker from the cigarette lighter, clean the coffee container and reservoir with clean water, and use the brush when necessary.
Final Thoughts: This sleek and compact 12v coffee maker is the perfect sidekick for all of your quality coffee needs. You can use coffee grounds or pods. It's easy to use and clean. Plug it into the 12-volt outlet, load up your grounds or pods, and get brewed delights in under 7 minutes. There's a lot to love about this product, which is why it is notably the best value 12v coffee maker on this list.
Last update on 2023-09-17
Updating our list, we found the Outin Nano espresso machine and was impressed by everything it offers including portable delicious espressos that can even be made in your car with a 12 volt plug. The price tag is on the higher end compared to our other picks, but we think its features and versatility more than make up for it. Why?
Pods or ground coffee: Extremely useful because you can pack a ton of Nespresso pods or ground coffee in your travel bag, and regardless, enjoy full bodied espresso with crema anywhere.
Long lasting battery: Most hand held espresso machines like this one come with a limited battery to brew only one shot at a time. This Outin has enough juice in its 7500 mah rechargeable batteries to press 1-2 cups at a time.
Brews 3-5 cups: So if theres a few of you in the RV or at the camp site jiving for some creamy espresso, the Outin's larger cup size and battery life can pull a good 3-5 cups on a single charge.
20 bars of pressure: To pull great tasting espresso, you need pressure, water and heat to press the flavors from your espresso beans. So its a real treat to get 20 bars of powerful pressure from such a small portable machine. Get ready for some robust nutty flavors in your espresso!
No hands operation: Another reason the price is worth it, is that usually portable machines like this require using your hands, which I don't mind. But if you can get espresso that is done with one press of a button hands free, then…come on. Sign me up!
Fast heat up: Don't stand around in the cold outside for too long waiting for your machine to get warmed up. The Outin boasts 3-4 minutes heat up time!
Durable portable design: With everything espresso machines do nowadays, it's hard to imagine that it can all be boiled down into a small, bottle sized device. Yet, thats what the Outin is. Not only is it convenient in size, but its water proof, leak proof, and heat insulated.
Final Thoughts: It's easy to see why the Outin Nano 12V espresso machine won the RedDot product design award. Its ridiculously easy to handle and use. Pressing espresso with water and coffee grounds is beginner friendly. It's 20 bars of pressure, fast heat up, and efficient battery make pulling quality espresso convenient and effortless. If you appreciate the versatility of 12V machine like this one, then its well worth considering.
Outin Nano Espresso Machine
We like the strong batter, easy to use, one button operation, durable design, and strong espresso the Outlin pulls with 20 bars of pressure and fast heat up.
Last update on 2023-09-17
If you are looking for the best 12 volt coffee makers on the market, look no further than the Makita 12V Max CXT Lithium-Ion Cordless Coffee Maker. While this isn't the sleekest or most luxurious looking 12v coffee maker, it doesn't mean it doesn't crush the competition when it comes to features. Although the Makita coffee machines are a higher price, most will say it is well worth it thanks to all of the features. We did a full review here, but these features include the following.
When you're out and about, the last thing you want is some clunky device taking up all of your leg room. Well, the Makita is streamlined and designed to be a very compact model. It is only 8 9/16″ tall with a 3 1/3″ cup clearance. It is always constructed with a handy carrying handle. This allows for superior portability – something you want while on the road or while hanging by the campfire.
But don't let its small stature fool you. It's notably one of the easiest coffee devices to use, too. Add the water, then the coffee grounds, and hit start. It's that easy!
Need your coffee right this second? We understand the need. That's why this 5-minute coffee maker ranks as our number one choice again. The brew time is as little as 5 minutes, which means you can make coffee in a flash. No more waiting for your steaming hot cup of Joe when you need it most.
When thinking of a small, portable coffee maker, you might not think that safety features are necessary (or at least not as important). Well, while it's hard to go wrong with a portable coffee maker, it doesn't mean you should skimp on safety. The Makita is designed with built-in, boil-dry protection. This means that the coffee maker will shut off automatically when there is no more water in the reservoir. That's thinking of the customer's safety first, which most consumers will appreciate.
Can Use 12V or 18V Batteries
The coolest thing about the Makita is that it is entirely portable. You don't have to be stuck to your cigarette lighter to brew up some favorite coffee grounds. Not only that, but the Makita can utilize 12V and 18V batteries. With versatility, you never have to go without. When you're using the coffee maker outside of the car, use one battery while the other one is charging. Simple!
Can Brew Up to Three 5-Ounce Cups of Coffee
This is another great benefit, especially for those traveling with more than one or two people. The Makita can be referred to as a 3-cup coffee maker. However, you can stick to a single cup of coffee in 5 minutes if you please. Plus, you can utilize the included stainless steel mug. The stainless steel mug fits snugly inside of the coffee machine. Being made of stainless steel, you also don't have to worry about unsightly blemishes or cracks down the road, either.
Whether you're in an RV or on a boat, you never have to worry about pesky filters like you would with your home coffee maker. The Makita is constructed with a built-in drip filter, so paper filters are never necessary. Without the need for paper filters, you can use the 12v coffee maker whenever you need it. Without the hassle, too. As a bonus, you can opt for single-serve packs or ground coffee. Whatever you fancy!
Final Thoughts: The Makita 12v coffee makers should be found in every traveler's arsenal. They are one of the best coffee makers for camping as they're extremely portable and work in 5 minutes or less. Being cordless, you can charge up your batteries and never have to skip out on your favorite coffee. Plus, you don't need paper filters or reusable filters. Just press the button and enjoy coffee in no time.
Makita 12V Max CXT
The Makita is a nice combo of cordless, one button convenience, plus durability and compact size for all your camping needs.
Last update on 2023-09-17
Not everyone is a coffee fanatic. If a cup of Joe sounds unappealing but a shot of espresso sounds like a match made in heaven, then you might want to look for espresso 12-volt coffee makers. And when it comes to portable espresso wonders, the best option is the Conqueco Portable Espresso Maker. Here's why customers love it.
Works in under 15 minutes. You can use hot or cold water to brew your favorite aromatic espresso. When adding already hot water, espresso can be brewed swiftly by holding the button for 5 seconds. When using cold water, hold the button for 2 seconds to allow the cold water to heat up and start brewing in around 10 minutes.
15 bars of pressure. Trying to get commercial-quality espresso while in your RV, truck, or tent can be a challenge. But not with this coffee maker. The great thing about this espresso 12 volt coffee maker is that it is designed with 15 bars, which allows for barista-style results every time. From aroma to flavor, this portable espresso maker is a dream come true.
Charge anywhere. The 12-volt charger's outlet can be used inside and outside with ease. If you want a versatile machine that you can use at home or on the road, you will find refuge in this one. Plus, you can enjoy a lightweight device wherever you go, which is super handy.
Convenient auto-wash. Washing your 12-volt coffee makers has never been easier. All you need to do to lean on this coffee maker is to wash out the coffee cup. To do this, hold down the button for 5 seconds (without any capsules). This will allow for the auto-wash, ensuring your device is nice and clean at all times.
Limited compatibility. The biggest drawback with this espresso coffee maker is that it is not as compatible as other 12-volt coffee makers on the market. This coffee maker can only be used with Genuine Original Line Nespresso Capsules or L'OR capsules. This limits use, but luckily, there are plenty of options with these two brands.
Final Thoughts: Every espresso lover needs an espresso maker to take with them wherever they go. This is an excellent option for just that. It might be limited in terms of capsule compatibility, but it doesn't fall short on other features. It can brew espresso in less than 15 minutes, and it creates high-quality espresso shots every time. For more info, see our full review of the Conqueco portable espresso maker here.
Conqueco Portable Espresso Maker
We like the quick brewing under 10 min, using 15 bars of pressure for a nice flavorful shot, and easy to maintain auto-wash capability.
Last update on 2023-09-17
If you are looking for a coffee maker with a more classic and traditional design with a coffee pot, then you might want to take a look at the RoadPro 12 Volt Coffee Maker with Glass Carafe coffee pot. This design is similar to something you would find on your kitchen countertops. It has that old school feel, yet it is entirely one of many 12 volt appliances.
Aside from the traditional design, it's also one of the cheapest 12-volt appliances on the market, which is why this travel coffee maker ranked in our top 6. More specifically, it is our number 1 choice for budget-friendly 12-volt coffee makers. It still has a lot of features to enjoy, too.
20-ounce capacity. Compared to the other 12 volt coffee makers on this list, this is incredibly impressive. While the others might have a 5- or 10-ounce capacity, this coffee machine steals the show. With an incredible 20-ounce capacity, you can enjoy multiple cups of coffee from a single brew. That's great for larger parties.
Brews in 20 minutes. Of course, a larger capacity means that you might have to wait a little longer for the brew. This is the case with the RoadPro 12 Volt Coffee Maker with Glass Carafe. It takes 20 minutes to brew a few cups of coffee. However, most will say that this was expected and not too big of an issue, especially if you're dealing with a larger crowd.
Stop drip feature. Can't wait to get your hands on a cup of coffee? We don't blame you. We also know that most 12v coffee makers (and regular coffee makers) simply won't let you stop mid-brew. Well, this machine is different. With a stop drip feature, you can remove the carafe, pour coffee into your travel mug, and return to brewing in one easy motion.
Extra-long power cord. One thing that some customers might not take into account is the length of the power cord. While this isn't a major issue for some, such as a single truck driver who wants a few cups of coffee, others want the convenience of having a lot of power without constriction. This coffee maker comes with a 7-foot power cord, so you don't have to worry about movement restriction while brewing your favorite coffee.
Comes with a reusable filter basket. Paper filters are a pain, and we all know it. That's why this machine is made with a reusable filter basket to make things simple. It also ensures the coffee maker is easy to use and easier to clean.
It can be permanently mounted. Have room to mount your portable coffee maker permanently? Well, good for you. But don't think you're going to have to go out of your way with fancy equipment and machinery. This coffee maker comes with an included bracket so you can mount it and use it whenever you'd like. This is great for all types of situations!
Final Thoughts: If you are on a budget or want a traditional-style coffee maker designed as a 12-volt option with a coffee pot, this is an excellent choice. It produces your favorite quality coffee in under 20 minutes. It's a reliable coffee machine that can make coffee for a crowd, too, making it the ideal option for travelers with a lot of people in their group.
Sale
RoadPro 12 Volt Coffee Maker
For a budget price, you can get 20 oz of drip coffee brewed fresh with a 12 volt power source to please a crowd on your travels.
Last update on 2023-09-17
Not everyone needs actual 12v coffee makers. If you prefer to do it the old school way, like with a kettle on top of the stove, you're not alone. The good news is, there are many options for those who want a kettle on-the-go.
The favorite amongst the crowd of kettle-lovers is the Amazon Basics Stainless Steel Travel Electric Water Kettle. There's a lot to love about this high-quality kettle. Let's take a closer look.
1500 watts. What does this mean to the consumer? For some, it might sound like odd numbers they don't really care about. Well, 1500 watts is a whole lot of power – especially for a portable one-cup coffee maker. With 1500 watts, it is easy to boil water. In fact, you can boil water in just a few short minutes.
No stove or microwave needed. It's true! This is an entirely portable kettle. You can boil water wherever you are, and there is absolutely no stove or microwave required. Sure, it might sound crazy, but that's why you'll love it.
BPA-free. Of course, being safe is imperative, no matter where you go. Knowing that this kettle is BPA-free will provide you with peace of mind while using it.
Versatile. Sure, you came here looking for a kettle that will brew your favorite coffee in under 10 minutes while also being able to keep your coffee nice and piping hot. Well, while this travel kettle with a lot of power can do that, it can also be used for other things like tea, hot cocoa, and soups. Versatility is great for traveling!
Boil dry protection. We learned about this earlier, but it's worth mentioning again here, too. Boil dry protection will give you more confidence while using the product. With this type of protection, you can boil water without worrying about burning and potential other hazards like fire. Once the water is gone, this travel coffee kettle will shut off automatically.
30-inch power cord. Talk about length! With a whopping 30 inches, the power cord can be suitable for all types of situations. Now, you can enjoy brewing a cup of coffee without worrying about being constricted to your console.
1.0-liter capacity. You saw that right. This has the most capacity of any other 12v coffee makers on this list. With such a huge capacity, it is simple to make plenty of cups of coffee for you and all of your buddies. Don't worry about running out of room or needing to brew 10 times just to satisfy all of your camping guests ever again.
Concealed heating element. Keeping coffee warm is important, especially when dealing with a coffee maker that can handle such a large amount of coffee. That's another reason why this kettle is such a great option for coffee makers for camping. Everyone can bust out their travel mug – no matter when – and enjoy warm coffee thanks to the heating element that keeps coffee warm for an extended period of time.
Final Thoughts: Although this is a kettle instead of the other typical 12v coffee makers, it doesn't mean it lacks in any way. In fact, a kettle might be a better option if you're looking for an electric coffee maker that can create plenty of coffee for you and all of your guests in under 10 minutes.
Amazon Basics Electric Water Kettle
We love that this kettle can heat a liter of water fast with 1500 watts of power, to make stovetop coffee, tea, or cocoa if thats your jam.
Last update on 2023-09-17
Verdict: Your Best 12 Volt Coffee Maker
If you want the best value for your money, pick the PAPA LONG Portable Single-Serve Car Coffee Maker.
If you want the most versatility and convenience you can get in a 12 volt machine, consider the Outin Portable Espresso Maker.
If you want a 1- or 3-cup coffee maker with the most features, choose the Makita 12V max CXT Lithium-Ion Cordless Coffee Maker.
If you need espresso at a lower price, pick the CONQUECO Portable Espresso Maker Travel Coffee Maker with Case.
If you want to keep the spend to a minimum, pick the RoadPro 12 Volt Coffee Maker with Glass Carafe.
If you want a kettle instead of an actual maker, consider the Amazon Basics Stainless Steel Portable Fast, Electric Hot Water Kettle.
Final Thoughts
When you live life as a trucker or just enjoy long road trips and spending time in the middle of nowhere, one thing you might want to add to your arsenal is a traveling 12 volt coffee maker. You truly can't go wrong with any of the models on this list.
However, each one will pertain to a certain person. For example, those who travel in large groups might consider the Makita. Those who want a traditional, budget-friendly option will opt for the RoadPro.
If you are planning to do some camping, then you may consider a camping percolator, which is simple and portable to use.
If you travel in an RV or truck you may even consider an under cabinet coffee maker design.
The best thing to do is look through these coffee makers and decide which one is best suited for your personal situation. Happy shopping and happy coffee drinking!
And remember, there's always time for one cup…
Coffee Has Never Read This Good!
Sign up for a FREE newsletter to the best home brewing tips and guides
Thank you for subscribing to The Cup Coffee House Crew! There's a surprise in your Inbox 🙂
Something went wrong.
About the Author
Latest Posts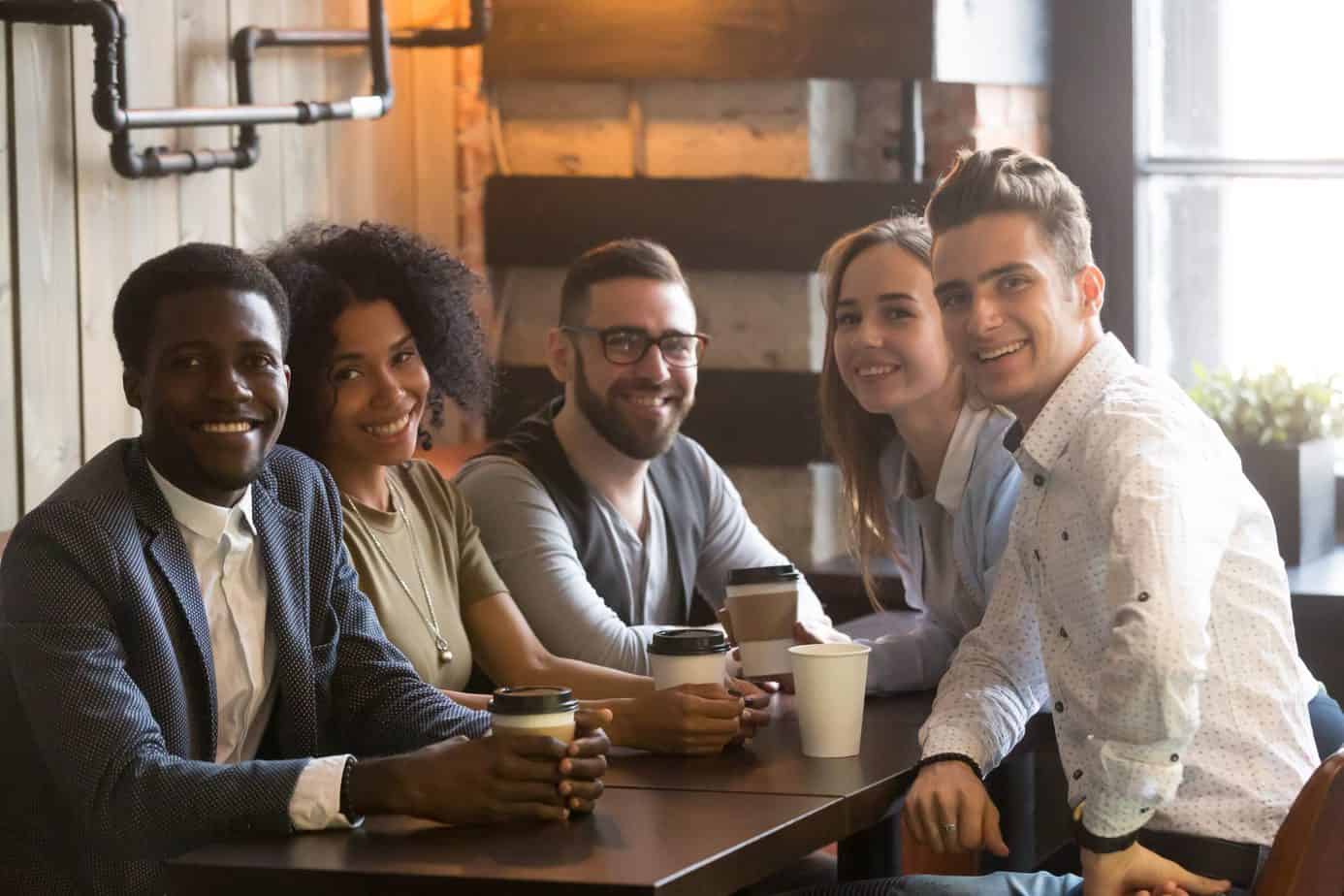 "Jules" is a pharmacist by day and investor, writer, and health nut by night. When he's not sipping on some coffee laced with MCT oil during an 18 hour fast, he is writing about how to get your coffee grind on or playing Monopoly with his 2 boys and wife. Ahh…life is good!