Last updated on July 27th, 2023 by Jules Winnfield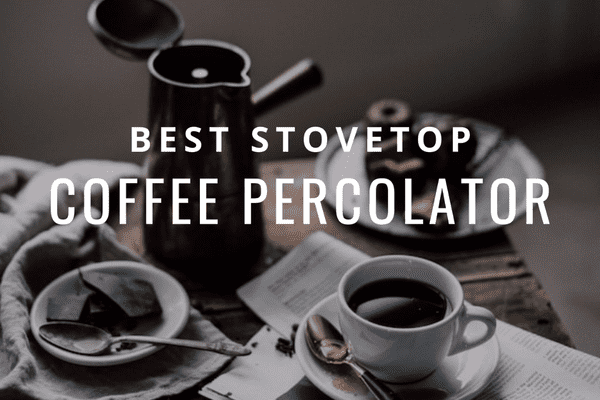 If you're anything like us, there is nothing more satisfying, comforting, and uplifting than hot coffee in the morning. In fact, we even love the process of making coffee.
However, with the huge variety of innovative brewing methods and devices available to own in your own kitchen, it can be tricky to know which is best for you. 
If you're a little tired of trying the latest trending, fancy brewing methods, and simply want a tried-and-tested process, maybe consider purchasing a percolator. These old-fashioned devices may have decreased in popularity, but they will always have a place in our hearts. 
If you want to learn everything there is about the stovetop percolator, including what exactly they are, how they work, and the kind of delicious coffee they produce, we got you covered.
After 50+ hours of research and review, we cover absolutely everything, from the best stovetop coffee percolators available today to in-depth comparisons between the percolator and other coffee-making devices.
Overall, we like the Faberware Stainless Steel Yosemite 8-Cup Coffee Percolator as a nice pot that combines durability, ease of use with a sleek quality design and a reasonable price; Works great in your kitchen for solo drinker or for larger groups on camping or RV adventures.
Faberware Yosemite Percolator
The Faberware Yosemite is a stainless steel, durable, easy to use 8 cup coffee percolator for at home or on family trips outdoors.
Last update on 2023-11-29
---
What is a Stovetop Coffee Percolator? 
First, with the incredible number of different brewing methods available today, you're likely wondering, what's so unique about a stovetop percolator, or even, what exactly do they do? 
Well, it's actually pretty simple. A coffee percolator is just a type of pot used to brew coffee. It brews coffee by cycling the boiling water through the coffee grounds continually until the coffee has reached the desired strength.
You can get electric percolators, which heat up by themselves, and stovetop percolators, that need to be warmed using the stove. 
The Popularity of Coffee Percolators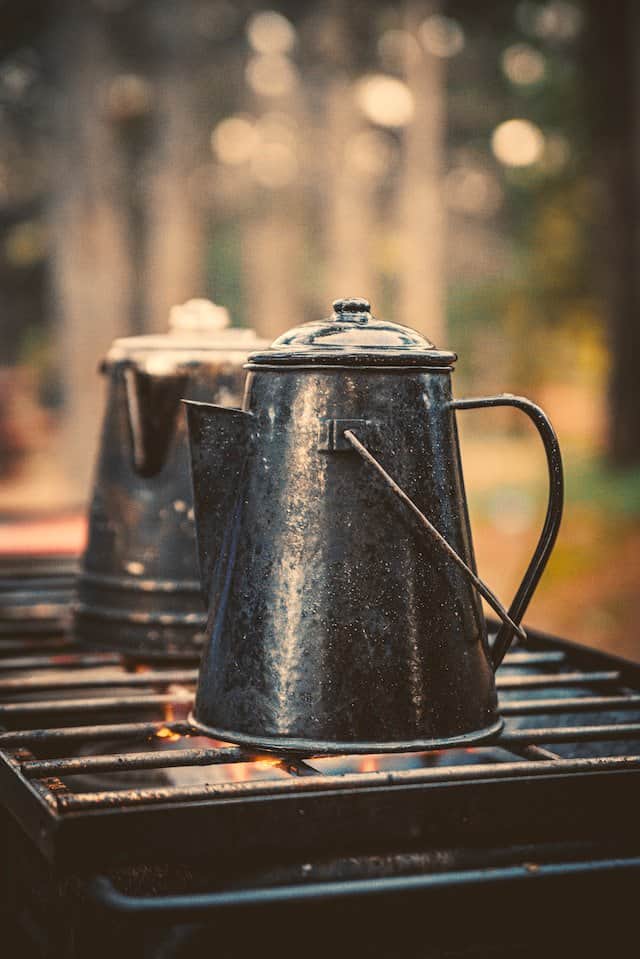 A few decades ago, using a stovetop coffee percolator was the preferred brewing method. However, thanks to the rise in popularity of gourmet coffee, percolators have significantly declined in popularity. 
This is because, when brewing gourmet coffee, coffee experts heat the water so that it is just shy of boiling. Then, the water is poured over the coffee grounds.
In fact, most automatic coffee brewers available today have their thermostat set to heat water to just below its boiling point. This method helps balance the sour and bitter notes of the coffee. And it's part of what the SCA determines is the ideal temperature for brewing a perfect cup.
When using a percolator, the water is already boiling before it rises up and soaks the coffee grounds. As such, some of the flavors of the coffee may be compromised by using a percolator. Therefore, if you're a coffee aficionado and precise extractions for a balanced clear brew matters to you, you might be better off avoiding stovetop coffee percolators. 
However, if, like us, you simply enjoy a nice cup of coffee, tend to use regular ground beans, and love learning about new brewing techniques, a stovetop percolator can be a fun brewing method to try!
In fact, in addition to maintaining some loyal fans, percolators have gained more notoriety in the coffee community in recent years as they have no plastic parts, and make for great coffee makers on camping trips.
How to Make Coffee Using A Stovetop Percolator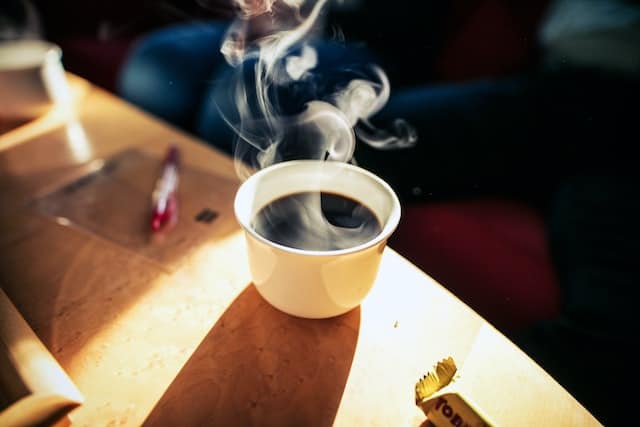 Here's a step by step guide on how to brew delicious coffee using a stovetop percolator: 
Pour the water into the reservoir. 
Add the desired amount of pre-ground coffee to the basket and close the percolator.
Heat on medium heat.
Keep a close eye on the pot, seriously!
When the water just starts to bubble into the globe, switch the temperature too low. 
Watch the pot and if you notice steam coming out of the percolator, you should turn down the heat even more if possible, as this is a sign it's still too hot. 
Brew for up to ten minutes or so. 
Take the percolator off the stove. 
Remove the basket which contains the coffee grounds. 
Serve and enjoy your finished coffee!
Our List of Best Coffee Percolators
If you're convinced that using a stovetop coffee percolator is a brewing method that you want to try, you're in luck! Here are the five best coffee percolators. Take a look!
Pros: 
8-cup capacity – small enough to carry around but large enough to cater for up to 8 people. 
Heavy-duty stainless steel – makes for a durable device. 
Clear glass knob – lets you know when the percolating process begins. 
Dishwasher safe – easy to clean. 
Cons: 
8-cup – might not suit everyone. 
Review:
If you're looking for a great quality percolator that is also very durable and practical, we cannot recommend the Faberware Stainless Steel Yosemite 8-Cup Coffee Percolator enough! In our option, it is the best coffee percolator available today.
This percolator is made from heavy-duty stainless steel and is polished to create a lovely sleek mirror finish. Also, the clear glass knob lets you know when the percolating process begins, making the whole experience much less stressful! 
Thanks to how easy it is to use, its durability, and the fact that it has an 8-cup capacity, this percolator is perfect for individuals who enjoy a cup of coffee on a hiking or camping trip. A top-quality coffee is perfect on a cool crisp morning in nature! 
We absolutely loved this stovetop coffee percolator. We found that it was the perfect size for camping trips, being small enough to fit in a bag well, but large enough to easily cater to everyone involved. It's also dishwasher safe!
Faberware Yosemite Percolator
The Faberware Yosemite is a stainless steel, durable, easy to use 8 cup coffee percolator for at home or on family trips outdoors.
Last update on 2023-11-29
Pros: 
Glass percolator – stylish and enables more control over the brewing process. 
Heat diffuser included – can be safely used on coil-style electric stoves. 
Dishwasher safe – easy to clean. 
Cons: 
Glass design – people may not feel comfortable taking this on hiking or camping trips. 
Review:
If you're a fan of percolators, but want a more modern, innovative take on a classic coffee-making device, take a look at the Medelco Inc. 8-Cup Stovetop Percolator. It has a glass design that is super practical and stylish!
First of all, the best thing about the Medelco is that it is a glass percolator. Thanks to the transparent glass, you can see the amount of coffee within the percolator. You can also watch the color of the coffee transform, which means you can stop the brewing process as soon as it has reached the desired color. 
A heat diffuser is also included with this percolator. This means that it can be safely used on coil-style electric stoves. It is also dishwasher safe, meaning that, in addition to being stylish, it is super easy to clean! What more could you want? 
We absolutely love this percolator. It gives us complete control over the process, as we can see exactly when the coffee has reached our desired strength. We thoroughly enjoyed the wonderfully rich coffee it produced. It also looks really nice in our kitchen! 
Medelco Stovetop Percolator
The Medelco is a stylish, glass made, easy to use stovetop percolator with heat diffuser that makes visualizing the brewing process a joy.
Last update on 2023-11-29
No products found.
Pros: 
Heavy gauge 18/8 stainless steel – hardy and looks great.
6-cup capacity – great for people who don't need to make a large amount of coffee at one time. 
Glass cover knob – makes it easy to tell when the percolating process has begun. 
Cons: 
Price – could be better considering the capacity. 
Review:
If you love the process of percolating coffee but you're the only coffee drinker in your household, take a look at the Top Rapid Brew Stainless Steel Percolator. With a smaller than average capacity, it's great for people who don't need to brew very much each time. 
Constructed from sparkling, high-luster heavy gauge 18/8 stainless steel, this small percolator isn't just pretty but is also super durable. As such, thanks to its smaller size and good construction, it's ideal for solo camping trips! 
It boasts a glass cover knob which makes it easy to tell when the percolating process has begun. Its handle is permawood and it also has permanent cup markings, making it super easy to tell how much water you need to use depending on how many cups you need. 
We really liked this simple stovetop percolator. Its design is sleek, minimal, and it's particularly lightweight. It also made delicious coffee! However, you could probably get a larger percolator for a similar price. 
No products found.
Pros: 
Heavy-gauge steel – makes for a durable product. 
Kiln-hardened twice at 1000F – helps to prevent scratches and chips. 
Speckled design – means it is quite stylish. 
Lifetime guarantee – product is covered for manufacturing defects. 
Cons: 
Weight – heavier than others on this list. 
Review:
If you're looking for a percolator specifically designed for outdoor use on stoves and fires, the GSE Outdoors 8-Cup Enamelware Percolator is perfect. It is perfect for backpacking or use in RVs and cabins! 
The structure of this percolator is very sturdy. Built from heavy-gauge steel, it is a very durable product that is built for use outdoors. In fact, every piece has been kiln-hardened twice at 1000 F to prevent scratches and chipping. 
This percolator also comes with a fun speckled coating, which makes it look great both outdoors and in the kitchen! Additionally, the brand provides a lifetime guarantee! This means that the product is covered for manufacturing defects. 
We loved how this percolator worked for family and friends' camping trips. It was so sturdy that it dealt with travel well, and also produced some of the most delicious cups of coffee we've ever tasted. Though, it is a little heavy. 
Last update on 2023-11-29
Pros: 
Hardy stainless steel – makes it very durable. 
12-cup capacity – great for larger groups of coffee lovers. 
Lifetime guarantee – if it breaks you can receive s replacement. 
Cons: 
Size – might be too large for some to carry around due to extra capacity. 
If you enjoy large camping trips or simply have a house full of people who enjoy a delicious morning cup of coffee, take a look at the Coletti Bozeman Camping Coffee Pot. Engineered for the outdoors, it is a hardy device that will complete any trip! 
This product is constructed from hardy stainless steel with a tempered glass top. This means that it is well-made and can be taken pretty much anywhere! It also isn't made with any aluminum or plastic. It even comes with a lifetime replacement guarantee!
This percolator is also great if you like hot and strong coffee. In fact, this product is made specifically to produce high-quality coffee to warm and energize campers, backpackers, and hikers. 
We really loved the extra capacity of this percolator. It was easy to use and made more than enough coffee to go around! Considering the size, it also didn't take as long as we thought it would to brew! 
Sale
Coletti Bozeman Coffee Pot
The Coletti Bozeman is built with a durable 12 cup capacity, perfect for large groups who want strong coffee on the go.
Last update on 2023-11-29
Buyers Guide
Here we've included a handy buyers' guide, to help you have confidence in your percolator-related purchases. We discuss features to look out for in a percolator, as well as the differences between percolators and other coffee-making devices. Let's get started! 
What to Look for in a Stovetop Percolator 
1. Dishwasher safety
Cleaning stovetop coffee percolators can be slightly trickier than other coffee-making devices. However, many of them are now made to be dishwasher safe. If you are busy and struggle to find the time to clean, look out for a dishwasher-safe percolator. 
2. A good capacity
One of the upsides of percolators is their potentially large capacity. Some of them can make up to 20 cups of coffee in a single brewing! Be sure to check the capacity of your preferred percolator to ensure that you receive a product that is perfect for your household. 
3. A reasonable price
Some coffee devices can be extortionately expensive. This shouldn't be the case with a coffee percolator. If you're struggling to find one within your budget, consider purchasing a percolator with a smaller capacity. 
Stovetop Percolators vs Electric Percolators 
As mentioned above, there are two types of coffee percolators. Stovetop percolators and electric coffee percolators. They work in exactly the same way, they just have a different heat source.
Electric percolators have a heating element in the base and need to be plugged into a socket. 
There is one main advantage of owning an electric coffee percolator – it will shut off automatically once the coffee has been brewed. However, these extra functions come at the cost of, well, a higher cost.
It is also worth noting that electric percolators need an electricity source (obviously), and so they are less useful for activities like camping.
Stovetop coffee percolators require your full attention. With these devices, it is 100% necessary to keep an eye on the brewing coffee to ensure that you take it off the stove at the correct time.
However, though they're more high maintenance, they are cheaper and more versatile. Stovetop percolators are a favorite amongst hikers and campers. 
Stovetop Coffee Percolators vs Moka Pots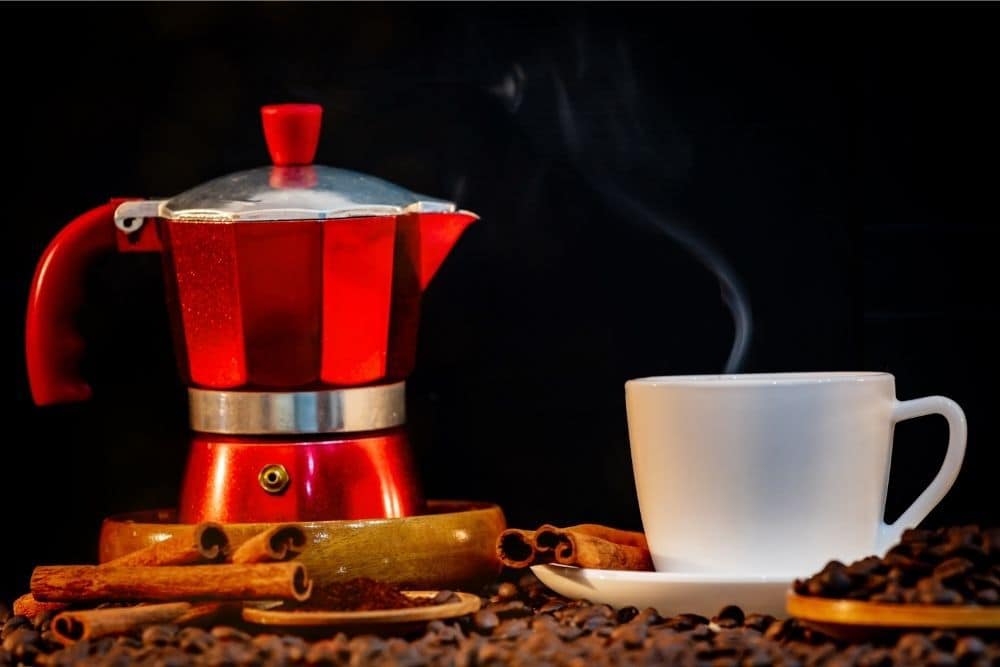 Stovetop coffee percolators are often confused with Moka Pots because they look almost identical. However, they use completely different brewing methods. Moka Pots use pressure to force the water through the device swiftly, and as such, tend to brew quicker than percolators. 
Another difference between percolators and Moka Pots is the strength of the coffee produced and the amount of coffee produced. Moka Pots produce a small amount of strong, concentrated coffee, comparable to espresso-style coffee.
Stovetop coffee percolators, on the other hand, produce a large amount of average-strength coffee. 
Therefore, choosing between a stovetop coffee percolator and a Moka Pot is ultimately a personal decision. It boils down to a few different factors, including what strength of coffee you enjoy, how many people you tend to brew coffee for at one time, and how long you have to brew it. 
So which do you buy?
If you're a house full of coffee lovers (like us!), who all enjoy a delicious cup of coffee in the morning, a percolator is likely to better fit your needs.
However, if you're constantly on the go, one of few coffee drinkers in your household, and you love the concentrated taste of an espresso, a Moka Pot is likely your best bet. 
Percolator vs French Press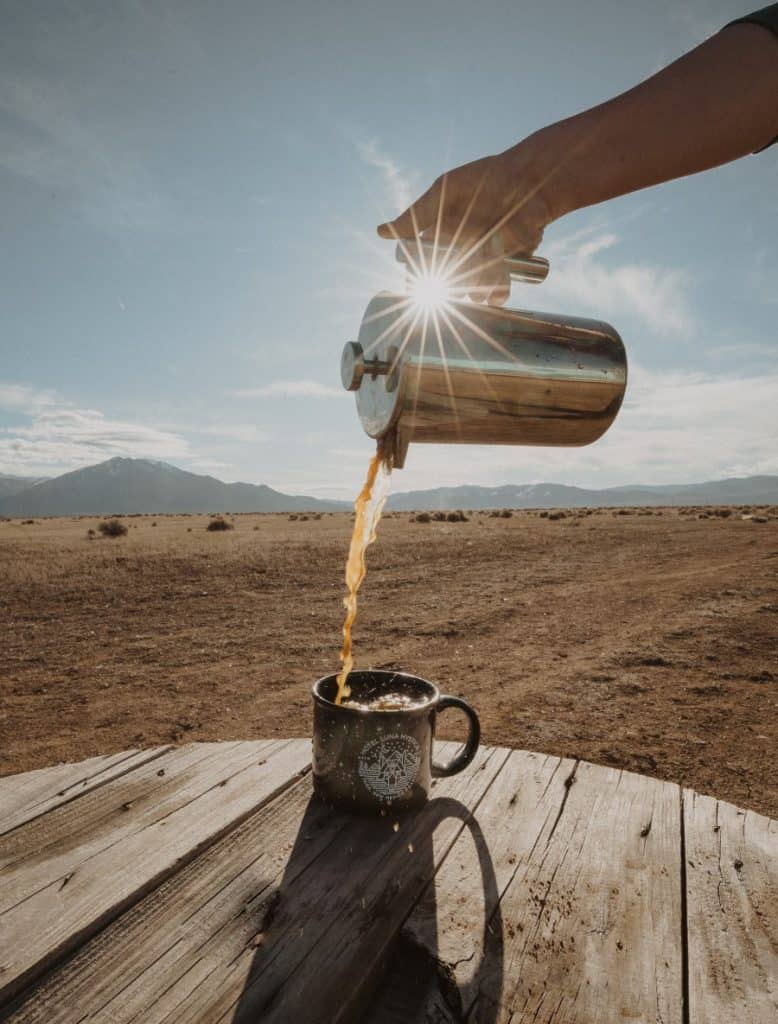 The French Press is probably about as old as the percolator. However, unlike the percolator, the french press never really fell out of fashion. A French Press consists of a brew chamber, wherein the coffee and the hot water mix.
Then, after it has been brewed, a plunger with a mesh filter is pushed to the bottom of the chamber to filter out the ground coffee. 
Generally, the French Press brews a little faster than the percolator and is a brewing method that is pretty unmatched in its simplicity. However, there are some ways in which the percolator prevails.
Large percolators can produce up to 10 more cups of coffee than a French Press and tend to produce a much bolder flavor. 
Percolator vs Drip Coffee Maker 
One of the reasons that the stovetop coffee percolator decreased in popularity was due to the emergence of the drip coffee maker.
Whereas cafes and restaurants would have once used stovetop percolators to brew large amounts of coffee for customers, when the drip coffee maker was made available, the poor old percolator was cast aside for this new, automated brewing process. 
A drip coffee maker works by slowly dripping water through ground coffee. This water was heated in the machine to a specific temperature, and the resulting brew has a smooth but mild flavor.
They also tend to come with a warming place, that serves to keep coffee hot for half an hour after it has been brewed. Although, this can negatively affect the flavor. 
Ultimately, there are very few differences between brewing coffee using a percolator and brewing coffee using a drip coffee maker. They can both produce a large amount of coffee and they take roughly the same time to brew.
However, percolators do produce a distinctively bolder flavor than drip coffee makers, and they are also more portable and therefore versatile. 
Percolator vs Espresso Machine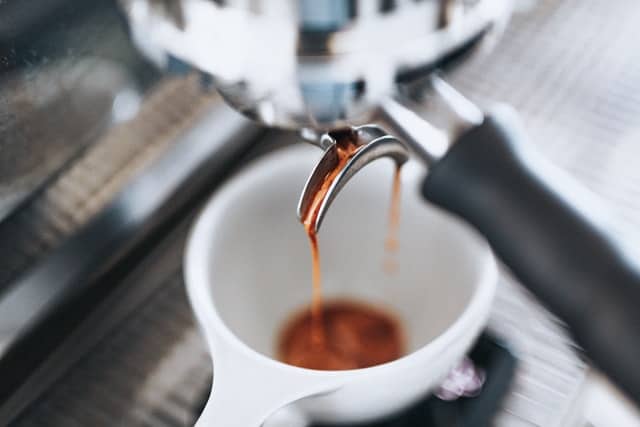 Electric espresso machines have a huge price range, starting from $50 and reaching a whopping $10,000! They can come with or without a milk frothing component, and sometimes use pods or capsules instead of ground coffee beans. However, the ones that produce the best coffee using ground coffee beans. 
Regardless, if a simple black coffee or white coffee doesn't do the trick for you in the morning, an espresso machine opens up a whole world of other possibilities.
With these brewing devices, you can make an espresso, which is the base for pretty much any coffee drink ever. Whether you like cappuccinos, mochas, or flat whites, you can do it all with an espresso machine. 
However, there is very little point in spending so much money on an espresso machine if you are content with your regular black coffee. Further, if you're a part of a household where a few of you enjoy a morning (or afternoon… or evening) brew, we recommend a percolator over an espresso machine.
Espresso machines can only make enough for one coffee at a time, which can be a bit of a pain in the butt if there's more than one or two of you! 
Final Thoughts
Stovetop coffee percolators may be an older technology, but it can still hang with the big boys if you're looking for strong, flavorful hot coffee. We reviewed the top percolator pots so you can decide which is best for you.
Overall we like the Faberware Stainless Steel Yosemite 8-Cup Coffee Percolator as a nice pot that combines durability, ease of use with a sleek quality design and a reasonable price.
Faberware Yosemite Percolator
The Faberware Yosemite is a stainless steel, durable, easy to use 8 cup coffee percolator for at home or on family trips outdoors.
Last update on 2023-11-29
So whether you are looking for percolator to brew coffee in your kitchen or a larger pot for camping or RV adventures, you're sure to find an option that works for you.
So which percolator will you choose?
Frequently Asked Questions 
How do you know when percolator coffee is done?
This depends on the desired strength level of your coffee. If you like to be blown away by a wonderfully rich, strong, morning cup of coffee, leave the percolator to brew for up to ten minutes.
But if you like your coffee lighter, or you can't handle the effects of post-coffee jitters, leave the percolator brew for around 7 minutes.
Can I use regular ground coffee in a percolator?
There really aren't any restrictions on the ground coffee you can use in a percolator. However, it is necessary that the coffee is a coarse grind.
This is because percolators brew at a high temperature and cycle the coffee multiple times. This means a high chance of over extraction and producing a bitter flavor.
A coarse grind reduces the surface area which is exposed to the water throughout each cycle. Thus, a balance of solubles are drawn from the coffee, and a more pleasant flavor is produced.
Why is my percolator coffee weak?
Generally, this comes down to the temperature of the water. If you overheat or underheat the coffee in the percolator, the flavor and strength can suffer.
Ultimately, the best way to ensure your percolator coffee is strong, bold, and delicious, is to keep an eye on the pot. The coffee should sometimes bubble ever so slightly, but the pot should not be producing steam. Yes, it's a bit of a fuss, but we promise, it is definitely worth it!
Can I use a percolator on an electric or gas range top?
Percolators work well on both electric and gas stoves. However, controlling the heat of electric stoves can be a little tricker than gas. This can be a little annoying, since it's important to be able to turn down the heat quickly when using a percolator. But as long as you're prepared, this shouldn't really be an issue.
Is percolated coffee bad for you?
There is no evidence to suggest that percolated coffee is any better or worse for you than other brewing methods.
However, it is thought that percolators produce stronger coffee than other methods. So you should probably keep this in mind, especially if you consume more than a few cups of coffee a day!
Coffee Has Never Read This Good!
Sign up for a FREE newsletter to the best home brewing tips and guides
Thank you for subscribing to The Cup Coffee House Crew! There's a surprise in your Inbox 🙂
Something went wrong.
About the Author
Latest Posts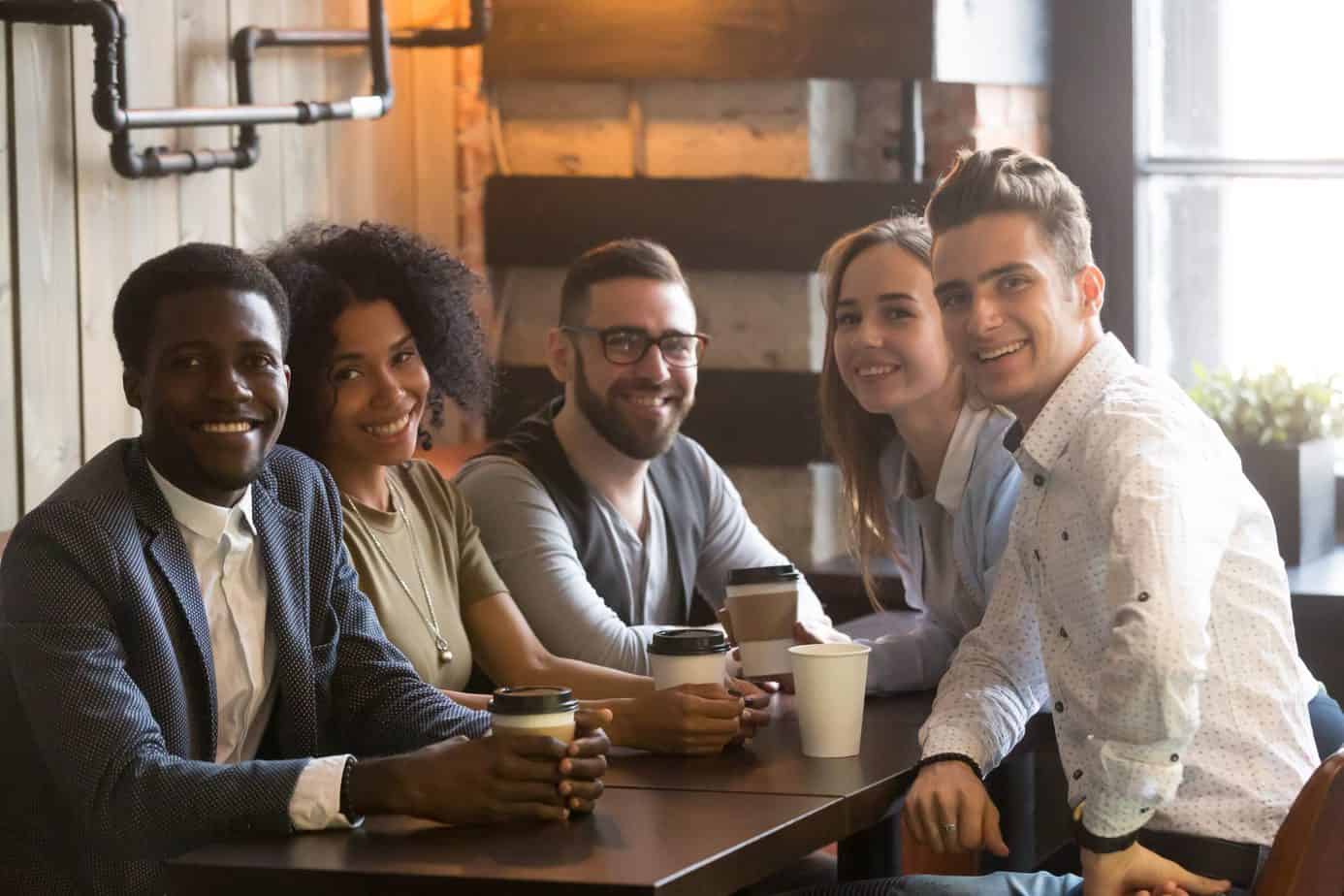 "Jules" is a pharmacist by day and investor, writer, and health nut by night. When he's not sipping on some coffee laced with MCT oil during an 18 hour fast, he is writing about how to get your coffee grind on or playing Monopoly with his 2 boys and wife. Ahh…life is good!