Last updated on March 14th, 2023 by Jules Winnfield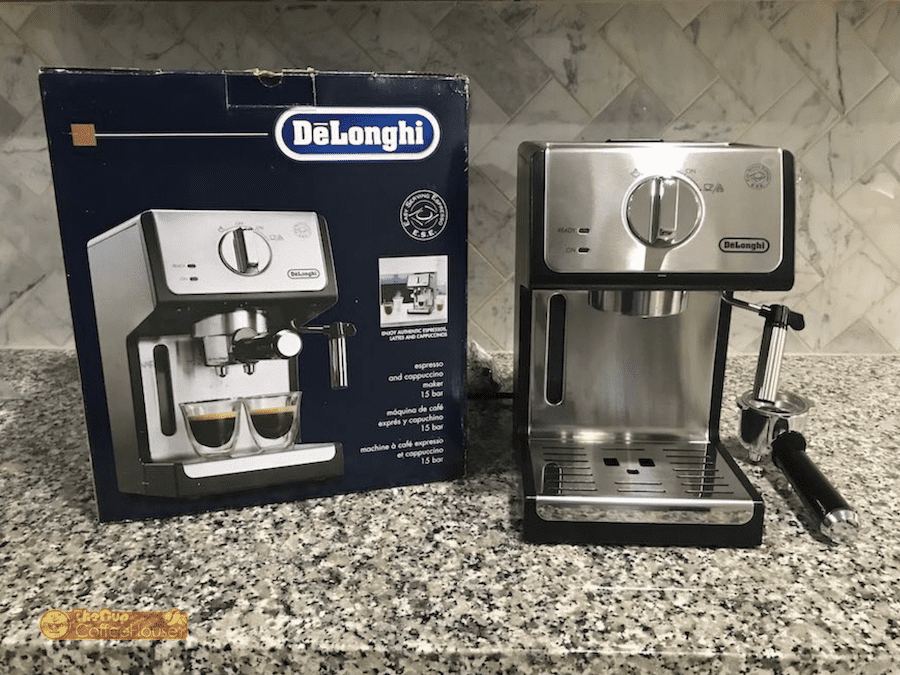 You love your coffee. We love it as much as you do. But what if you're yearning to try something new.
The beauty of coffee is that there is always something new to try that will not only satisfy your caffeine cravings but also satisfy your taste for adventure.
For us, it was upgrading from regular drip coffee to espresso.
A delicious full flavored espresso with crema on top is something you don't need to be Italian to enjoy.
But what if you want to get started and don't have the money or desire to spend on a $1000 machine, but you also don't want something cheap either that will break down on you or produce poor quality.
Enter the De'Longhi ECP3420 Espresso and Cappuccino Maker.
We bought, used and reused this espresso and cappuccino maker to see if its affordable price tag matched up with its claim of being easy to use, and pulling great tasting espressos with crema fast.
And what did we discover?
In summary here it is: We found the De"longhi ECP3420 to be easy to use and maintain. It makes a nice cup of espresso with an ESE pod option if you're on the go. The milk frother is simple for making lattes and cappuccinos. Even though the affordable price is ideal for a beginner espresso drinker, the manual brewing operation isn't. It also can be pretty loud.
This machine is perfect for beginners who want to enjoy an espresso on the weekend without spending alot to get it. It's not perfect, but for what you're paying for it, its a good deal in our book.
For the full in-depth De'Longhi ECP3420 review including, quality, build, performance, maintenance, and comparisons keep reading.
---
Are De'Longhi Espresso Machines Worth It?
When it comes to espresso machines and coffee makers, De'Longhi is one of the biggest names in the space. You won't get far in the coffee world without running into their high quality machines, as they are a highly respected and well known brand. Their focus on quality, innovation and style shows and is why we and millions of other coffee drinkers have flocked to their machines.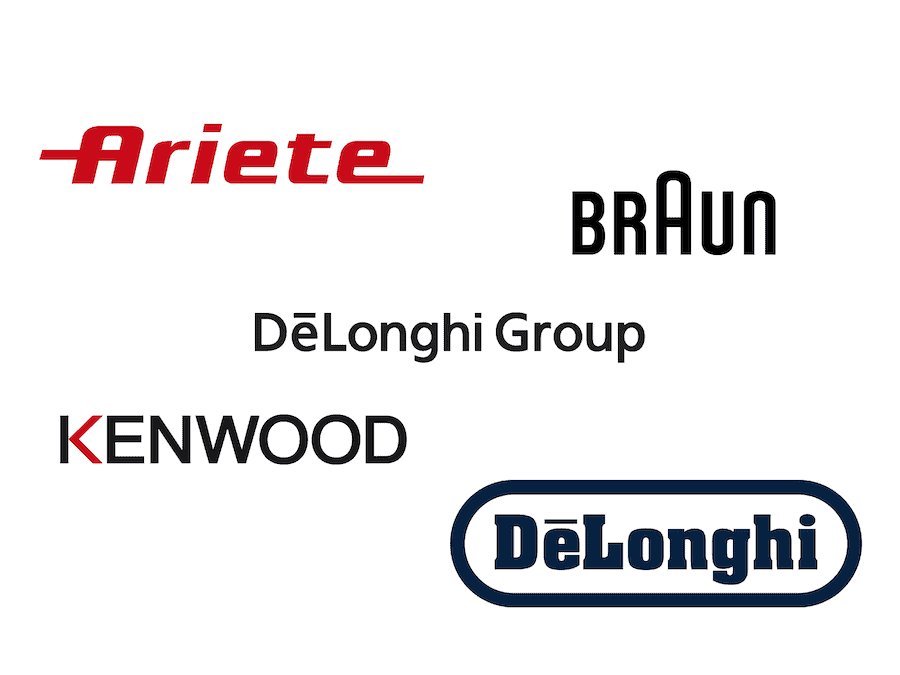 Founded in 1974, the De'Longhi brand was originally known for electric radiators! Now their focus is in home appliances with coffee makers being the heart of what they do. De'Longhi has even earned many rewards for their quality, technology and design in their espresso coffee makers. This means a delicious coffee making and drinking experience that you can rely on every single time. Worth it if you ask us.
Why Choose the De'Longhi ECP3420?
When we decided to go with the De'Longhi ECP3420 as our first espresso maker, there were a few things we considered that led to the decision. Among them was the key features that make the ECP3420 stand apart. Those include the following:
#1. Multiple Espresso Brewing Options
If you're a multiple espresso drinking kind of person (like multiple shots throughout the day) or you have 2-3 people in your household who enjoy a delicious brew with crema, then being able to brew a double shot at one time is advantageous.
Luckily the ECP3420 lets you choose between multiple filter sizes to place into your three-in-one filter holder. You can choose from single, double, and ESE pods. Easy Serving Espresso pods are a nice add for when you need to pull an espresso shot fast and don't have the time to grind and pack your beans.
#2. Brews Nice Espresso Shots
Another feature we liked was the quality of espressos the De'Longhi ECP3420 pulls. Using 15 bars of pressure and a stainless steel boiler, this espresso machine extracts a nice robust, full flavored brew with a nice crema on top.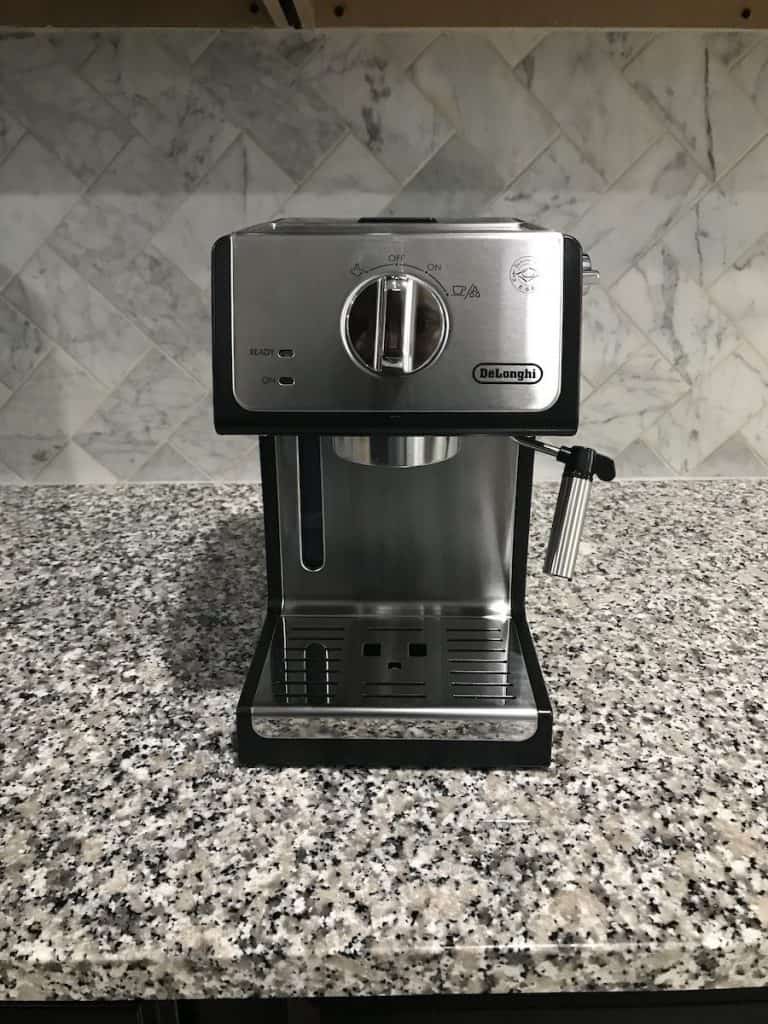 #3. Easy to Use Milk Frother
And the best part is you can use the milk frother to easily froth milk into a creamy rich foamy consistency. Pour your steamed or foamed milk into your hot espresso shot to make any espresso based beverage you like. From lattes and cappuccinos, to even macchiatos and mochas, the coffee house can be right in your own kitchen!
#4. Fairly Affordable Pricing
So because we were looking for a starter espresso machine to begin enjoying espressos, we didn't want a machine that was heavy duty like a Breville just yet. But we also wanted something that would deliver consistent flavor that many coffee drinkers already gave their approval for.
And the De'Longhi ECP3420 fit that bill. Coming in at less than $150, its a great combination of quality great tasting cups of espresso, ease of use and maintenance, and affordable pricing.
How do I Use My De'Longhi ECP3420?
Before we discuss our experience and pros and cons of using the ECP3420, lets talk about how you use it to get the best experience. Refer to this more detailed guide if you need it.
Step 1: Clean out the machine (if its the first use)
You will want to follow the instructions to clean the machine out before your first use. It's basically the same as brewing an espresso (we will walk you through that in a sec) but with just water.
Be sure to run water through the boiler and through the milk frother before using.
Step 2: Add water into the removable water reservoir. Be sure not to go over the max. And remember to press the water reservoir down to lock it into place.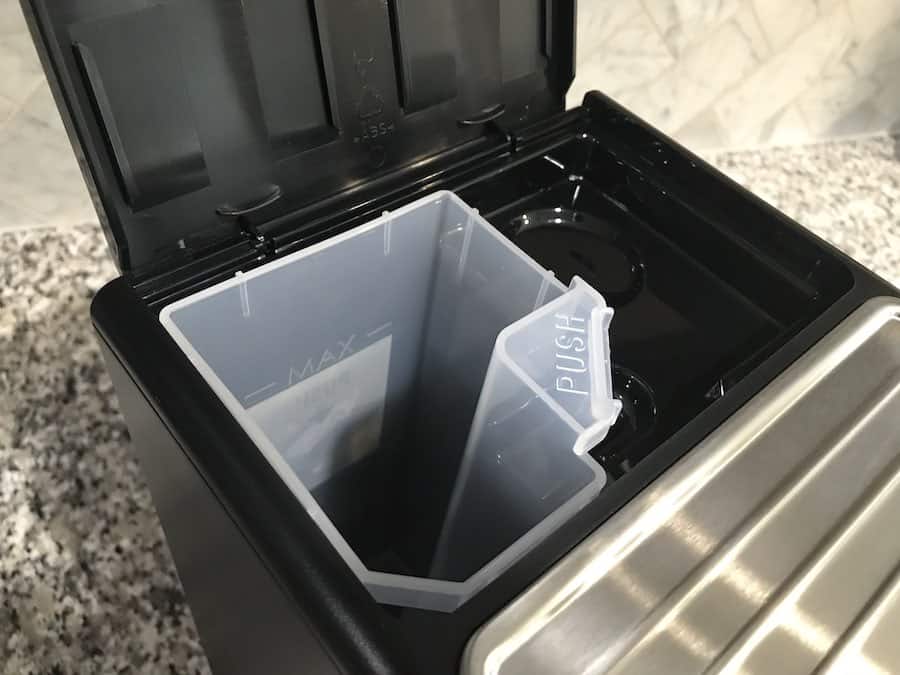 Step 3: Decide on how much espresso you want. Insert that filter into the filter holder. If you have ESE pods, use the appropriate filter for that.
Step 4: Grind your coffee beans into a fine grind or use pre-ground coffee and place into your filter.
Use the tamp that comes in the box (or get yourself a stainless steal tamp) to lightly press down and tamp the coffee. We found you don't need to use too much pressure so the extraction comes out nicely.
Step 5: Lock in your filter holder. Place your cup or cups underneath the boiler
Step 6: Turn the machine dial to ON. Once the Ready indicator flashes green, that means the machine is warm enough to begin brewing.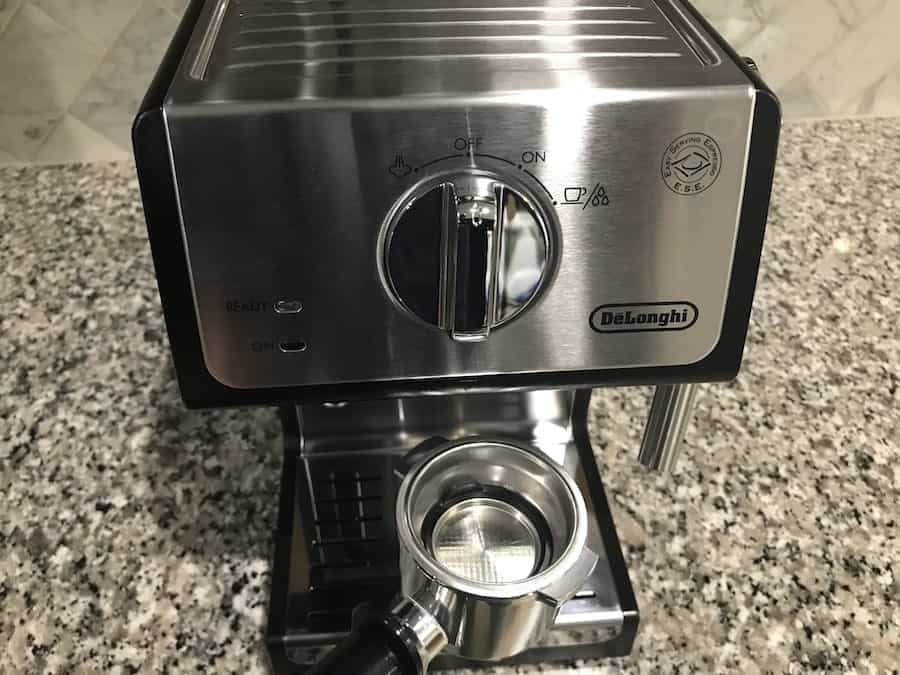 Turn the dial to the "cup/water droplets" icon. This will start the brewing process. The ideal time to pull espresso for full flavor so its not too bitter or acidic is between 20-30 seconds. Once you see the crema begin to weaken, you can turn the dial back to the ON position to stop the extraction.
Step 8: Get your milk frothing on!
Pour some cold milk into a stainless steel pitcher. We used pea protein milk. (We have since banned cows milk from our home!)
Also you don't need much milk. We only used 1/3 of a cup. The milk foam will expand as you froth.
Turn the dial to the left to the "steam" icon. Once the the ready light flashes green, position the milk frother inside your pitcher of milk.
Turn the steam dial to the "steam/water droplets" icon. This will start the frothing process. For best results, try moving the milk pitcher up and down slowly so the frother is moving slowly from the bottom to the top. Once your milk has become velvety and foamy, you can turn the steam dial back to the stop position.
Frothing milk as you will learn is not as easy as it looks. It takes practice. But its fun to learn!
Step 9: Enjoy your espresso!
Pour your frothed milk into your espresso and enjoy your own espresso beverage made with almost barista like quality! With more practice you'll be pro. Maybe even a coffee snob!
Cleanup is pretty straight forward. We will discuss it in more detail in our pros and cons section, including how to descale your ECP3420.
Our Pros & Cons After 1 Month of Use
Quality
We liked that the ECP 3420 is small and compact. Coming in at about 10 lb, and 9.6 x 7.5 x 11.9 inches, it's light enough to carry and move around in your kitchen if you need to. You could possibly even pack it to go on road trips if you have a power source.
This espresso machine is also made with some stainless steel, but mostly plastic. The good news is De'Longhi brand uses BPA free plastic in their machines. This means preserved flavor as well as a safer drinking experience.
Ease of Use
We found the De'Longhi ECP 3420 to be fairly easy to use. We liked the removable 37 oz water tank was easy to take out, fill with water, and place back in. The manual walks you easily on how to set up the machine by running water through the boiler and the frother.
Afterwards the grinding of espresso beans and packing into your portafilter is pretty straight forward.
One draw back we noticed is that the ECP3420 is a manual brewer. This means you have to turn on the flow of water to extract your espresso and then turn it off when it's time.
If you are on the go and rushing in the morning, it's not practical for you to have to stand in front of your espresso machine to get your coffee. Also, even though 20-30 seconds is the usual brewing time for an espresso, it still takes time and experience to know the perfect time to stop the water flow to get the flavor you want.
Another drawback we noticed is the maximum cup height you can use is smaller than most mugs. If you're using a demitasse then it's not a problem. But if you want to use your own disposable heat resistant cup, it may not fit. This is even after taking out the second tier drip tray. 5 inches is your max.
Performance and Taste
We liked that the taste you get from this espresso machine too. The espresso was more earthy, authentic, and bolder than the usual Keurig coffee. The crema on top was delicious as well.
The time it took for the machine to heat up and get ready was pretty fast too. Probably around 30 seconds to prime and you're ready to start pulling.
If you want to make cappuccinos or latte's, we found the milk frother simple to use but not necessarily easy. But thats not the espresso machines fault. Milk frothing is a skill that you have to hone as well.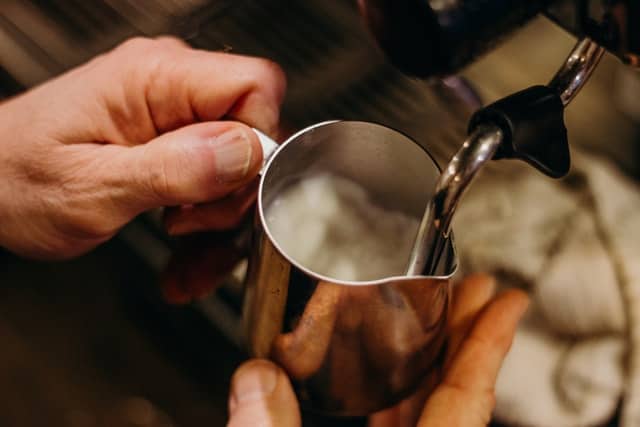 One thing we noticed was this machine is pretty loud while it's in use. The noise doesn't bother me, but my wife felt it could disturb people in the morning.
And also if you want a machine that is programmable and will have your espressos ready when you wake in the morning, the ECP3420 will not do that for you.
Maintenance
We liked that cleanup with this De'Longhi espresso machine is pretty simple. All you need to do is tap out the coffee grounds in your filter holder, rinse out your filter, and you're done. If you used the milk frother, its important to clean it after each use.
Just twist off the frother tube, pull off the nozzle from the steam tube, and rinse both with water. Then wipe down the naked steam nozzle with warm water and you're done!
How do You Descale a De'Longhi ECP3420?
After making 200 coffees, you should consider descaling your machine. There is a descaling solution you can purchase from De'Longhi for this. But most likely you can just use vinegar and run it through your ECP3420 the same way you ran water through it from the initial setup.
Be sure to use lots of water afterwards to run through the boiler head and the milk frother so you avoid an acidic aftertaste in your coffee later.
What Do the Reviews Say?
With almost 5000 reviews from online retailers like Amazon, Best Buy and Target, the overwhelming majority of the reviews said they enjoyed their De'Longhi ECP3420 espresso machine.
Many noted all the things we noticed as well: The ease of use, decent shots with crema, and easy maintenance. Alot of baristas commented on the challenge for beginners to use its manual function but were surprised at the quality of the espresso shots for being such a cheap espresso machine.
There were some complaints of leaking, or water not flowing well. But this was likely due to not maintaining the machine properly. Cleanup and maintenance is a big deal to keep this machine running!
How the De'Longhi ECP3420 Stands Up to the Competition
As we searched for the best beginner espresso machine for us, we came across a few other competitors that intrigued us. Here are the top 2 that really gave the De'Longhi a challenge that you may want to consider depending on your situation.
First was the Capresso 117.05. We liked the Capresso because like the De'Longhi it had alot of features that appealed to our coffee drinking needs. Both use 15 bars of pressure to pull a delicious robust full flavored espresso. Both are easy to use with a simple user panel and a removable water reservoir. Both can froth milk nicely and cleaned with minimum effort.
But the few differences we noticed were:
The Capresso is built with stainless steel and plastic. The De'Longhi is mostly plastic but we were able to confirm that its BPA free.
In addition the Capresso uses a thermoblock heating system which is more advanced than the single boiler the De'Longhi uses.
The Capresso comes with a slightly larger water reservoir (42 oz) compared to the De'Longhi (37 oz), which means less refilling.
While the Capresso can pull 1 or 2 shots of espresso at a time, it loses points since it can't use ESE pods like the De'Longhi.
The Capresso can be purchased almost $50 cheaper then the ECP3420
Honestly it was a tough decision between these 2 espresso machines. It ultimately came down to the use of BPA free plastic and larger number of customer reviews with the De'Longhi. But you can go either way and still get a good espresso for an affordable price.
If you're like us, maybe you're asking can you get an espresso machine that gives you a few more amenities while still keeping the price reasonable? If so, then that's why we looked at the Calphalon espresso machine. Similar to the De'Longhi, it brews with 15 bars of pressure using an easy to use interface and steam wand to pull great espressos with a rich crema.
But the Calphalon steps it up way higher:
Calphalon uses a thermoblock heating system and PID temperature control to ensure even heat distribution for more flavorful espressos. It even has a pre-infusion bloom feature to maximize the flavor from the coffee beans.
The water reservoir is much larger at 67 oz compared to the ECP3420.
And maybe it's not fair to compare, but the Calphalon is technically a semi automatic espresso machine. Meaning it will use the right amount of water for you to pull your espresso shots without you doing it manually like the De'Longhi.
And because its automatic, you can also pre-program the Calphalon to brew espressos right when you wake in the morning, saving you time.
So yes, the Calphalon with all these extra features runs at about $250. But for what you get, it may be worth it. If you have the money, and value more convenience then the Calphalon would be the best pick for you. If you're on a tighter budget, and ok with honing your barista skills with a tried and true espresso machine, then the De'Longhi is your best bet.
Final Verdict
If you're looking for a surprisingly high quality full flavored espresso from an affordable machine, then you can't do much better than the De'Longhi ECP3420 Espresso and Cappuccino maker.
We found the De'Longhi ECP3420 to be easy to use and maintain. It makes a nice cup of espresso that impresses even veteran baristas. And comes with an ESE pod option if you're on the go. The milk frother is simple for making lattes and cappuccinos.
Even though the affordable price is ideal for a beginner espresso drinker, the manual brewing operation isn't. You will have to learn to time your espresso shots. It also can be pretty loud.
And because its a manual brewer, you're most likely not going to use it during the week when you are running out the door.
This machine is perfect for beginners who want to enjoy an espresso on the weekend without spending alot to get it. It's not perfect, but for what you're paying for it, its a good deal in our book. As long as you use quality espresso beans, and optimize the grind you should be fine.
If you're looking for other beginner espresso maker options:
Coffee Has Never Read This Good!
Sign up for a FREE newsletter to the best home brewing tips and guides
Thank you for subscribing to The Cup Coffee House Crew! There's a surprise in your Inbox 🙂
Something went wrong.
About the Author
Latest Posts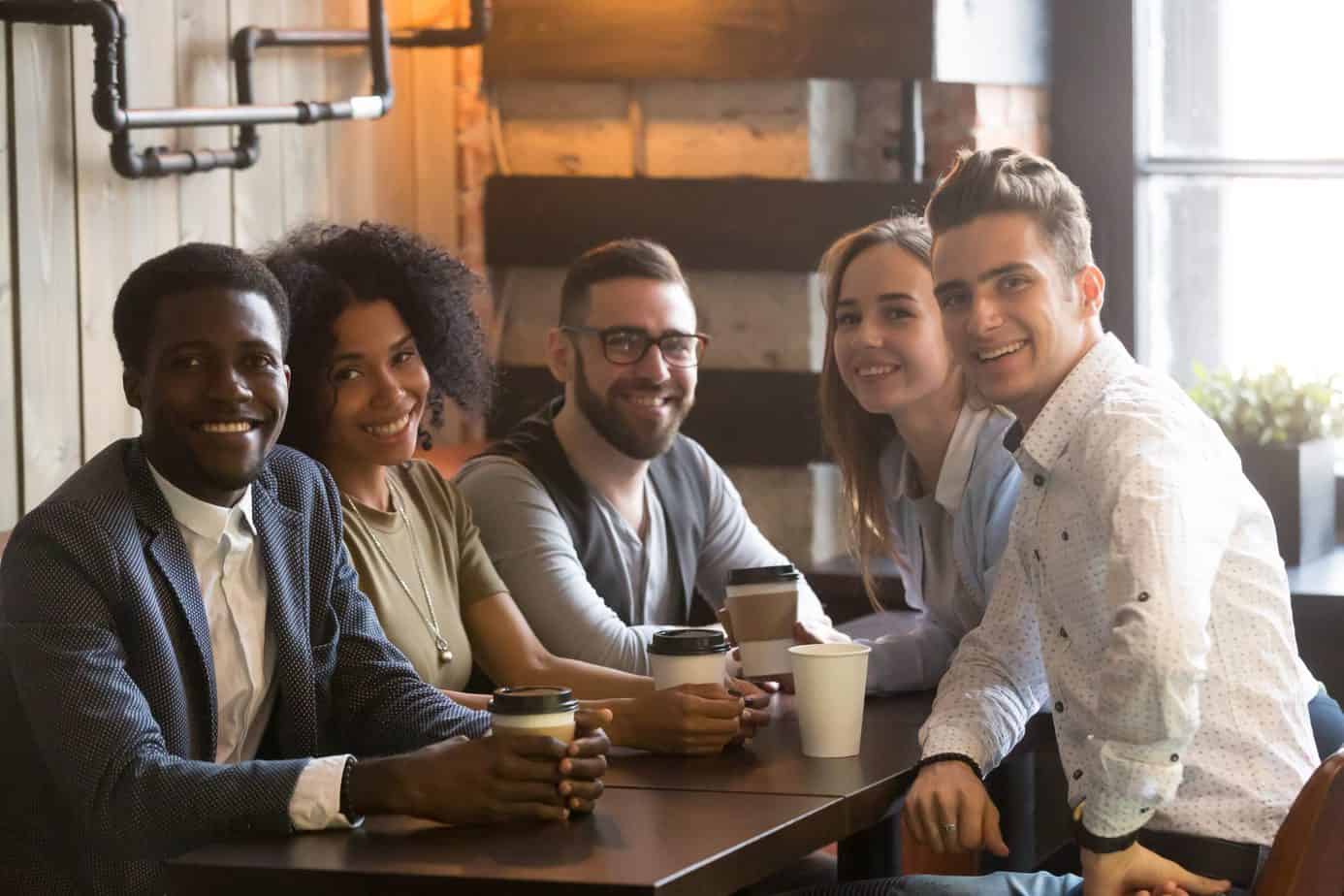 "Jules" is a pharmacist by day and investor, writer, and health nut by night. When he's not sipping on some coffee laced with MCT oil during an 18 hour fast, he is writing about how to get your coffee grind on or playing Monopoly with his 2 boys and wife. Ahh…life is good!