Last updated on August 22nd, 2023 by Jules Winnfield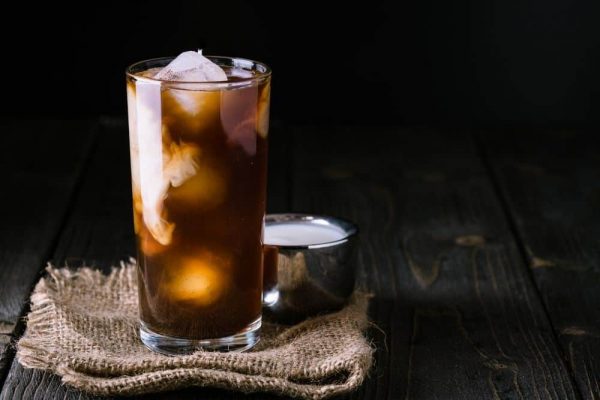 Coffee truly makes the world go round. We can't start the day without one!
And you don't have to spend all of your hard earned cash on expensive hot coffee from Starbucks baristas either. Especially when you can brew a nice cup of joe from the comfort of your own home.
But let's face it, no one's interested in hot coffee anymore. The cool crowd is all about the iced coffee instead! It can be a cool refreshing change of pace in the morning or afternoon.
So if you're looking to easily learn how to make iced coffee with instant coffee, then you'll want to try out this recipe for delicious iced coffee at home. Trust us, it's a real game changer!
A lot of people love iced coffee, but are hesitant to make their own coffee at home, as it sounds like a lot of work. The reality is learning how to make iced coffee with instant coffee is not all that difficult.
The best part? It's easy and the prep time is super short, so you can have an amazing cold coffee drink in just a few minutes!
---
How to Make Iced Coffee with Instant Coffee Recipe
For this iced coffee recipe, there's a few things that you'll need. For instance, when it comes to ingredients, you'll need:
1 – 2 tablespoons of instant coffee grounds or instant coffee granules
⅓ cup of creamer of your choice
⅔ cup of cold water
Lots of ice cubes
Brown sugar, white sugar or sweetener as desired
Tall glass
Spoon
Ready to start making instant iced coffee? Let's dive into our instant iced coffee recipe!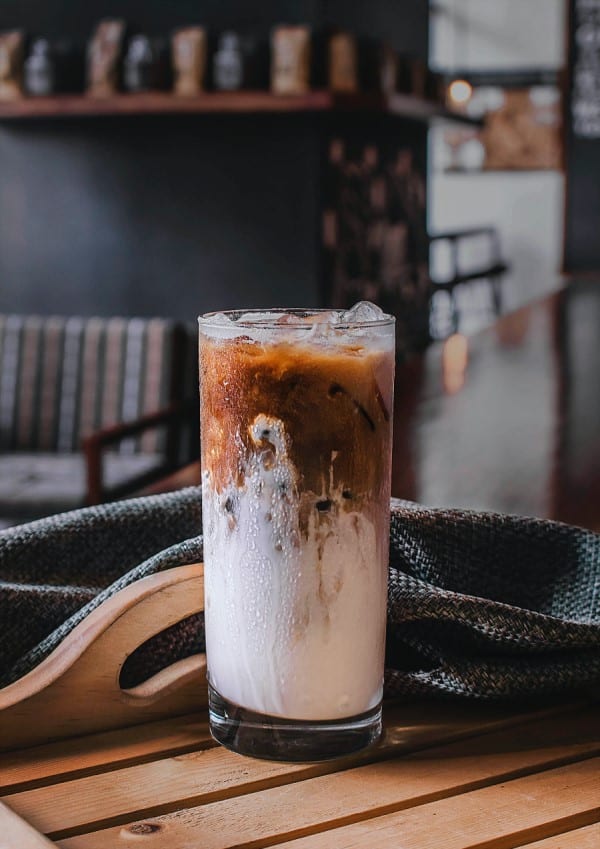 Step 1: Mix Together Your Instant Coffee Grounds and Creamer
The first step is to start by mixing instant coffee granules with the creamer. We recommend that you use your favorite brand of instant coffee so that the results taste divine. It is also a plus that it would not expire.
Now, most people will try to mix the instant coffee grounds with water first, but this is not the best way. Start by adding about 1-2 tablespoons of instant coffee granules with about 1/3 of a cup of your favorite creamer in a tall glass.
Alternatively, if you do not like creamer or cold milk, or you're lactose intolerant, then feel free to use almond milk, soy milk or whatever your personal preference is!
If you stir the mixture really well, then the instant coffee grounds can dissolve and become easily mixed and dispersed throughout the coffee creamer. At this point, you should see the coffee grounds beginning to dissolve, but they may not have completely dissolved yet, and make sure your creamer is not chunky.
Step 2: Add in the Water to Fully Dissolve the Instant Coffee
The next step is to add about ⅔ of a cup of cold water to the glass in order to completely dissolve the instant coffee. If you prefer a lighter, brighter cup of coffee, then at this point, you can add about 1 ½ cups of water to the glass.
Then, you will need to stir the mixture consistently for a few minutes or so to completely dissolve the instant coffee. This can take a while, but don't give up. If you stir long enough, it will dissolve eventually!
Step 3: Add the Ice
Once your instant coffee granules have fully dissolved into the mixture, it's time to add your ice! You can't have iced coffee without the primary ingredient! So, you'll need to fill the glass with ice cubes, and stir the mixture again.
If needed, you can add more ice cubes to make this cold drink a totally refreshing delight.
Finally, you can add any other ingredients, such as sugar to add to the taste and make this recipe your own. It may add to the prep time, but trust us, the results will be delicious.
(Nutritional Information: 50 kcal without additions of extra sugar)
Alternative Ways To Drink Iced Coffee
There are so many different recipes to follow as everyone likes their iced coffee a different way! Instead of giving you multiple recipes, we've decided to give you some hints, tips and advice on how to make an iced coffee taste just right for you.
Whilst our instructions are a good starting point, you can make this recipe your own with flavorings and additions to make your drink more personalized.
To add a bit of flavor to your instant iced coffee recipe, then you can throw in some different syrups or sugar to make it sweeter. You could even add some sweet cream cold foam to bump up the delicious factor!
We also recommend trying 2 tablespoons of instant coffee and less water/cold milk or creamer to make the coffee taste a little bit stronger!
If you have a sweet tooth but watching your calories, then consider an almond based creamer to give you that divine flavor, but without the added sugar.
Alternatively, if you're allergic to almonds, or you can't have dairy, then you could try a soy based, pea protein, or any number of non dairy creamers. Personally, we love a French vanilla or Hazelnut creamer to really improve the taste of our iced brew.
If you're not a fan of creamer, then you can try this simple hack: Mix 1 teaspoon of sugar and 6 ounces of cold milk (dairy or non dairy) and you can thicken up your iced coffee without the need of a creamer.
You could also try crushing the ice cubes if you have a blender, and mixing them in with the drink this way. This will make it feel like you've bought it at Starbucks instead of making it yourself!
Our Favorite Brand Instant Coffee & Creamers
With so many different creamers and instant coffee to choose from, you may not know which ones make good iced coffee or not. Fear not, we've got you covered. Some of our favorite brands of instant coffee are:
Last update on 2023-09-17
Last update on 2023-09-17
Nescafe Gold Espresso Jar 95g
Made from premium hand-picked Arabica beans
Featuring a smooth blend of espresso coffee and a velvety layer of Crema
Easy to experiment and customize to your own perfect cup
Last update on 2023-09-17
When it comes to creamer, we recommend:
Last update on 2023-09-17
Last update on 2023-09-17
Sale
Califia Farms - Unsweetened Better Half, Half And Half Substitute, 16.9 Oz (Pack of 6), Almond Milk, Coconut Cream, Coffee Creamer, Keto, Shelf Stable, Dairy Free, Plant Based, Vegan
SATISFYINGLY SIMILAR: Made with better-for-you ingredients, this plant-based creamer is a close...
PERFECTLY CREAMY: The blend of coconut cream and almond milk is deliciously creamy, but not too...
MILD-FLAVORED: The balanced blend of almond milk and coconut cream has a mild flavor that's not...
Last update on 2023-09-17
International Delight Coffee Creamer, Cinnabon, 32 oz.
DELIGHT IS IN THE NAME. IT'S NOT A COINCIDENCE. A splash of International Delight Cinnabon Coffee...
THE BELOVED TASTE OF CINNABON: Freshly baked cinnamon rolls drizzled with cream cheese frosting
SHARE THE DELIGHT: 32 Oz.-sized bottle is a perfect fit for your home or office refrigerator
Last update on 2023-09-17
Summary
With this instant iced coffee recipe, you'll probably forget about normal coffee for awhile. In just a few quick steps, you can make the most delicious, refreshing best iced coffee for the whole family. All you'll need is our great recipe and some personal customization to create the perfect cup of iced coffee!
While it's not the most traditional way to brew coffee, instant coffee can play a role in your overall coffee selection at home. Mix it up and change it up (drip coffee, espresso, pour over, French press, cold brew, stove top) every so often to keep your taste buds on their toes and really get the feel of the flavors!
Frequently Asked Questions
Can you mix instant coffee with cold water?
Yes, you can mix instant coffee with cold water, but it is a little bit more difficult and time consuming. The granules may not dissolve as quickly as it does with hot water. However, with persistence and a lot of stirring, you can dissolve the instant coffee.
Can you make iced coffee with hot coffee?
Yes, the truth is you can make your own iced coffee recipe just by using a cup of regular coffee. If you've brewed a fresh cup of espresso, then you can simply pour the hot cup of coffee over a cup that is filled to the brim with lots and lots of ice.
After a few minutes have passed, and you start to notice the ice floating rather than melting, you'll want to transfer the coffee into a new cup that is filled with ice. Then, add creamer and sugar as you like it. Stir it up, and take a sip!
Can you just add ice into coffee to make iced coffee?
If you have a brewer or coffee machine, then essentially, you can brew coffee and pour it into a glass with ice to instantly chill the coffee and have an iced coffee.
The ice can cool the drink immediately, but you may need to add more milk to get it chilled and tasting more like a Starbucks iced coffee. Whilst this is a quick fix, the results are better (less watered down coffee) if you follow our recipe for making easy instant iced coffee.
How much instant coffee to make iced coffee?
If you want to make iced coffee with instant coffee, then we recommend using 1-2 tablespoons of instant coffee to make the ultimate iced coffee. If you prefer it lighter and sweeter, then use 1-1 ½ tablespoons. But if you like it stronger, then use 2 or more.
Coffee Has Never Read This Good!
Sign up for a FREE newsletter to the best home brewing tips and guides
Thank you for subscribing to The Cup Coffee House Crew! There's a surprise in your Inbox 🙂
Something went wrong.
About the Author
Latest Posts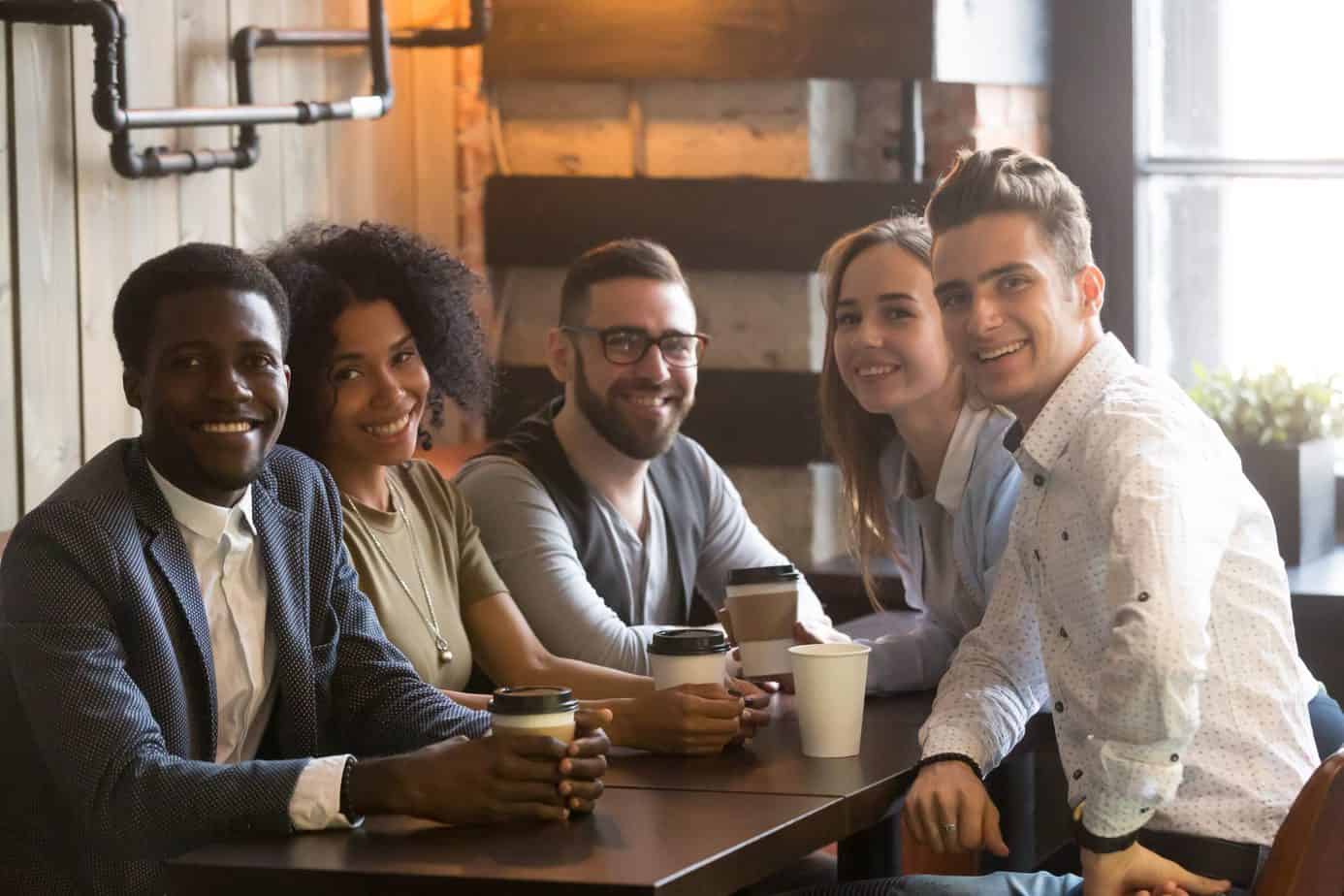 "Jules" is a pharmacist by day and investor, writer, and health nut by night. When he's not sipping on some coffee laced with MCT oil during an 18 hour fast, he is writing about how to get your coffee grind on or playing Monopoly with his 2 boys and wife. Ahh…life is good!