Last updated on May 16th, 2023 by Jules Winnfield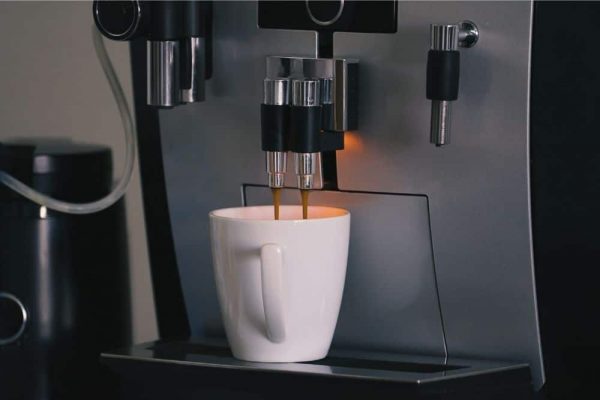 All avid coffee drinkers know just how pleasant a day can be when it's started off with a gorgeously rich espresso based drink.
Whether you're drinking straight shots of the stuff or combining it with some steamed milk, espresso has the caffeinated kick to get your body and brain working in the morning.
However, for the majority of us, splashing out thousands of dollars on a fancy coffee machine and spending all the time it takes to make the drinks from scratch isn't an option.
After all, with all the effort and money it takes to produce true barista style coffee yourself, you might as well walk to a coffee shop!
That's why automatic espresso machines are one of the hottest kitchen appliances in the world. You can go automatic and have the machine pull your shot with perfect timing for you or go fully/super automatic with roasting, grinding, packing, and frothing done for you all at the press of a button.
In a hurry?
Our pick for best overall automatic espresso machine is the DeLonghi Magnifica ESAM3300. It is a fantastic all-round espresso maker that takes all the work out of making drinks with its one button start while maintaining a very high-quality espresso. It's built in grinder and steam wand make it easy to make the best frothy cappuccinos and lattes, and maintenance is super simple.
While there are questions regarding its durability, for the price you're paying its a great value all around.
If you're thinking about getting some kind of super automatic espresso machine for yourself or as a gift for someone else, this article has everything you need to know to get started.
We'll review our favorite automatic espresso makers available online and then explain all of the key features, specifications and characteristics you should look out for when doing your own shopping.
---
Best Automatic Espresso Machine Reviews
Pros:
Professional burr grinder – The built-in grinder in this machine allows you to use whole, roasted coffee beans or pre-ground beans to make your espresso
Manual milk wand – Create lattes or cappuccinos with gorgeously foamy milk using the built-in milk wand
Easy to clean – The hardest parts to clean are all removable and can be washed easily by hand
Easy to use – The interface consists of a very simple panel with only a few buttons and knobs to get your head around
Cons:
Durability – With such a reasonable price, it's likely that this machine won't last a lifetime
The first automatic espresso machine we're looking at is one of the most popular on the internet. De'Longhi is also one of the most well-known and respected brands when it comes to coffee. If you're after a reliable coffee machine, De'Longhi is always a good way to go.
This particular product is the brand's best super automatic espresso machine for producing a great coffee drink. Instead of expensive pods, the De'Longhi ESAM any coffee beans, grounds, or even pre-grounds that you like. So theres versatility you will appreciate.
The professional burr grinder inside the machine has 13 different settings for the coarseness of your coffee. That means you have 13 different ways to customize and experiment with how finely you want your beans to be ground and allows you to find the perfect balance for your taste.
Of course, one of the best things about any automatic espresso machine is the level of consistency it achieves. You can use this machine a hundred times in a row and it will always produce the same, high-quality results in your cup.
Realistically, the only effort required for maintaining this machine is filling it up with coffee beans or grounds, keeping the water reservoir topped up and cleaning it every now and then.
However, cleaning your machine has never been easier than with this one. The brew unit which can get particularly clogged up and dirty is removable and super easy to clean.
The machine even features a manual milk frother, allowing you to create gorgeously frothy coffee drinks the way you like it. Unfortunately, this part isn't automatic so it will take some practice and effort to be able to get the right milk texture.
However, once you've got the hang of it you'll be able to create some professional quality latte macchiatos and cappuccinos in your own home!
In general, this is a fantastic all-round espresso maker that takes all the work out of making the drinks while maintaining a very high-quality espresso.
Although, whilst it's also super easy to use and relatively budget friendly, this machine does suffer from some durability issues. Some customer reviews highlighted how De'Longhi machines often don't make it past the 2 year mark for them.
With regular cleaning and maintenance you can undoubtedly extend the lifespan of your machine, but for such a low price compared to other automatic espresso machines on the market, some longevity issues are to be expected.
Sale
Last update on 2023-11-28
For a more deeper analysis, check out our De'Longhi ESAM 3300 full review.
Pros:
Simplicity – With an interface that only has two buttons, it's impossible to mess this up
Consistency – Because the same capsules are used each time, every drink that comes out will be just as delicious as the last
Visual alerts – This makes it easy to work out when the machine's water tank needs refilling
High quality espresso – The Lavazza blue capsules have been designed specifically to make the best espresso possible
Cons:
Capsules – You will be tied into Lavazza capsules with this machine, so make sure you know where you can get them from before purchasing
Communication – Some customer reviews have highlighted how unclear the instruction manual was and that it contained plenty of Italian words without a translation
This machine from the respected brand, Lavazza might not have all the bells and whistles of the previous one but it is an even more foolproof way to get high quality espresso at the press of a button.
It works using the Lavazza blue capsules, which are easy to order online or in plenty of big grocery stores. Whilst it is slightly annoying to have to purchase the same brand of capsule every time, there are at least a few different types of espresso capsules you can try out to determine your favorite.
However, the greatest benefit of a capsule espresso machine is how simple it is. To pour yourself a delicious cup of espresso, all you need to do is insert the capsule into the top of the machine, press a single button and wait for it to drain out into your cup. This is easily one of the most hassle-free ways to get your espresso fix in the morning!
The interface only consists of two buttons which allow you to choose which size you want. Whilst this does take away some of the control you have over your drink, it does help to simplify things even further.
This espresso maker also uses visual alerts to let you know when the water reservoir is running low, meaning you'll never be caught of guard by an empty tank.
Essentially, the Lavazza Blue is the perfect espresso machine for those who aren't fussy about all the different factors that can go into a cup of coffee and simply want to enjoy rich coffee espresso flavor.
Sale
Last update on 2023-11-28
Pros:
Automatic milk frother – Makes lattes and cappuccinos easier than ever!
Grind your own coffee beans – Some people prefer this method as it gives you more control over how the drink turns out
Easy to clean – The automatic cleaning settings and removable parts make it very easy to maintain this machine
Cons:
Durability – The components of this machine feel a little flimsy and the whole machine will damage easily when improperly used
Time requirements – Because you need to grind and tamp your own coffee beans (or buy pre-ground beans) it will take a little longer to make espresso than it would with other machines on our list
Mr. Coffee is a well known brand and this machine is one of the most popular and most highly reviewed online. This just goes to show that Mr. Coffee knows what it's doing!
The first thing to note about this espresso maker is that it isn't quite as simple to use and automated as the previous ones we've looked at. The others were super automatic machines.
Instead, to produce a simple espresso, you'll need to grind your own roasted coffee beans or buy pre ground ones from a store or online. This is because you need to use the machine's portafilter and tamper, much like how a real barista would.
This feature does allow you to have more control over how the coffee turns out and gives you the full experience of making the espresso yourself but it does require some more time and effort to make each coffee drink.
However, this step is definitely the hardest in the process and the rest is comparatively very easy to do. Once the ground coffee is attached to the machine properly, it simply requires the press of a button to extract the delicious espresso, with a few different size settings available to suit your needs.
Similarly, Mr. Coffee features an automatic milk frother to take out all the effort and practice required to make perfectly frothed milk drinks yourself.
This is a feature that you won't find on many commercial coffee machines and is a great one to have if the idea of frothing your own milk seems daunting. After all, this is one of the hardest thing to master when baristas learn how to make frothed milk drinks.
This system uses a super simple interface as well, with only a few buttons on the front facing panel and everything clearly labelled.
It's another machine on the more budget friendly end of the scale than some others on the market and that is also reflected in the quality of parts.
You'll have to be pretty careful when using the machine at first because it can easily damage or wear out if used improperly. However, if you follow the instructions carefully and regularly clean the machine, you shouldn't have too many issues with it.
Sale
Last update on 2023-11-29
Pros:
Built in grinder – You can choose the coarseness of the beans you put into the machine or buy pre-ground
Plenty of settings – You'll have loads of control over how you want your drink to turn out
Hassle free – The system this machine uses makes it super easy to make coffee drinks every day with little maintenance
Easy to clean – The hardest parts to clean are easily removable and some are even dishwasher safe
Fancy interface – The touch screen display makes the whole machine look super classy and sophisticated
Cons:
Price – This is a little more expensive than some similar ones on our list
Durability – Even with a larger price tag, some users found the same issues as with other machines in that it doesn't last particularly long when used regularly
This Philips automatic espresso machine combines many of the best features we've seen in some other automatic espresso machines on this list with a snazzy interface that gives you plenty of control over the quality of your coffee drinks, minus the hassle.
It's another one that works by adding coffee beans to the built-in grinder or by pouring pre-ground coffee into a different section of the machine. This is great because it gives you the option of using either.
The grinder itself has 12 different settings to offer you even more control over the coarseness of your coffee. Not to mention, the aroma seal works well to keep your beans fresh inside the machine for long periods of time.
The coffee settings allow you to make four different types of coffee drinks with this espresso maker, offering an espresso shot, hot water, americano or espresso lungo.
Another neat feature that we've also seen on some other automatic espresso machines is the milk wand attachment which lets you steam milk yourself if you like drinking cappuccinos, lattes and espresso macchiatos.
The Philips 3200 is the perfect machine for those who love coffee and want to be able to experiment with different levels of coffee flavor intensity, coarseness of coffee grounds and even the temperature the drinks come out at.
However, this one requires a lot less effort than some others which offer the same amount of versatility and control.
This is also another machine that's very easy to clean, with automatic, built-in cleaning features as well as removable parts like the drip tray that can easily be washed by hand or in a dishwasher.
However, you should check the manual carefully before doing this as not all parts are safe to be used in a dishwasher.
The highlight of the Philips 3200 design is definitely its interface. Philips uses a touch screen panel with plenty of different options and settings to play around with. It can be a little daunting to get your head around all the settings at first but the manual does a good job of explaining it all.
The only real downside is the price of this machine, as it is a little more expensive than some others we've looked at. However, for that larger price tag, you also get all of the best features you'd want in an automatic espresso machine and more.
Last update on 2023-11-28
Pros:
Variety of settings – There are plenty of ways to customize your drink, from the intensity of the espresso flavor the the temperature it comes out at
Profiles – Set up different profiles for everyone in your household for everyone's preferences to be readily available for them
1.7 liter water reservoir – You'll rarely even have to refill the water tank on this machine
Easy to clean – The machine uses a built-in cleaning setting to make maintenance super straightforward
Cons:
Price – This is definitely one of the most expensive machines on the market, short of a professional barista-style coffee machine
Heating issues – Some customers have highlighted how the machine won't heat up drinks to their desired temperature, even with the correct settings applied
The first thing to note about this super automatic machine is that the Saeco Xelsis is pretty much the big daddy of the coffee machine world.
It's not the most compact machine but with all that size it has a hefty 1.7 liter water reservoir and plenty of cool features that make it one of the best automatic espresso machines on our list.
It's another one that you can use by adding your own beans to be ground inside the machine. The storage unit for the beans also works well to keep them and any coffee grounds fresh, even when left inside for long periods of time.
With a 1.7 liter water tank, you won't need to refill it very often but even when you do, you'll be able to see straight away thanks to the front-facing design.
One of the most unique features of the Saeco Xelsis machine is the external milk heater and frother, which works in a slightly different way to a conventional milk wand.
Instead of submerging a milk wand into a jug of milk, simply fill up the attached container with your desired level of milk, heat it using the machine's interface and it'll do the rest of the work for you.
In fact, the settings on the machine's interface even include drinks like cappuccinos and latte macchiato which can be made with a single press of a button.
Similarly, the interface even offers 'profile' settings, meaning you can set up different ways to personalize your drinks preferences for each person in your household. This is definitely a feature you won't see on many other automatic espresso machines on the market and is a very cool one to have.
Sale
Last update on 2023-11-28
Pros:
Easy to use – The interface doesn't overcomplicate things and takes very little time to set up
Grind your own beans – You can grind your own beans or leave them whole in the top of the machine to use its built-in grinder to save yourself the hassle
External milk wand – This is a great feature for those who enjoy milk-based coffee drinks like latte macchiato and cappuccinos
Cons:
Limited options – Aside from different sizes of espresso drinks, there isn't much available to customize how you want your drink to taste
The last product we're looking at is another super automatic machine, this time from Gaggia. Gaggia machines are some of the best in the business, so any automatic espresso machine from them is bound to be good.
You can use whole coffee beans to store in a keep-fresh container built into the espresso maker. Alternatively, you can grind the beans yourself, to your desired coarseness and pour them into the machine whenever you want.
The user interface is very easy to use and only features a few buttons alongside a small screen. The options for different types of drink are fairly limited but provide everything you'll need if you're only interested in espresso.
As well as the great espresso settings available, the Gaggia Brera is another that features an external milk wand and jug, meaning you can steam your own milk for drinks like latte mocha and cappuccino if you wish.
This interface is also very easy to use and simply features an on/off setting for the steam. Not to mention, this wand doubles as a hot water dispenser for drinks like americanos and teas.
Plenty of customer reviews have highlighted how great the Gaggia Brera machine is because of its simplicity. So many others on the market are advertised as fully automatic but require hours of experimentation just to set up properly.
It really does cover all the bases well when it comes to the type of coffee drinker that might be using it. If you enjoy experimenting with different levels of coarseness with your coffee, you're welcome to grind your own and pour that into the machine.
Alternatively, if you just want to be able to push a button and have a tasty drink ready for you in seconds, there are options for that too.
Gaggia Brera Super-Automatic
With its built in grinder, brew strength settings, easy accessibility, and low cost the Brera is a nice add for beginner home espresso drinkers.
Last update on 2023-11-28
How to Pick an Automatic Espresso Machine (Buyer's Guide)
If you've read through our list and still haven't found something that suits your needs, don't worry. There are still plenty of espresso makers out there that we didn't have time to look at.
If you do want to go out and shop for your own machine, there are a few things you should consider before making your purchase…
Whole Beans vs Ground Beans vs Capsules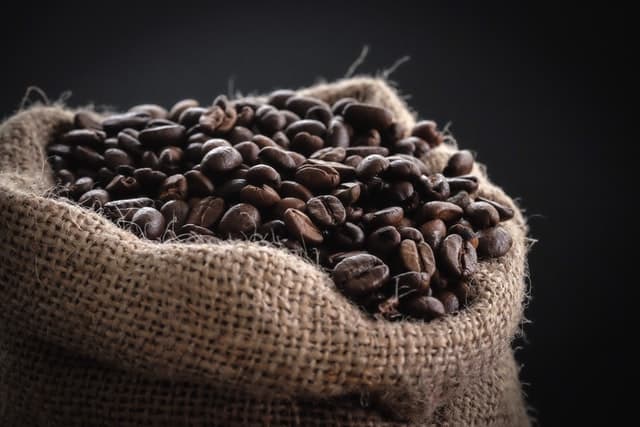 Any automatic espresso machine will offer you these three options for what type of raw coffee you want to turn into espresso.
If you get an automatic espresso machine that takes whole coffee beans and grinds them internally, you'll have very little work to do yourself. This is a great system for making drinks with minimal fuss.
Most automatic espresso machines that offer this feature will also allow you to use coffee ground that you may have ground yourself or bought from a store prepackaged. Again, this is a pretty nifty feature to have if you prefer to grind the coffee yourself or buy it like that from the store.
In general, the only system to be careful with is a capsule-based automatic espresso machine. Depending on which company produces the machine, you might have to purchase that brand of capsule every time you want to make a coffee with it.
Frothing Milk
You've probably noticed that a few of the automatic espresso machines we've listed in this article have some form of steam wand or milk frothing attachment that can help you to make milk-based coffee drinks.
Steaming milk yourself is the best way to control the density and texture of the milk that you want in your drink. This is also a great way to make a custom drink and practice your latte art to impress your friends.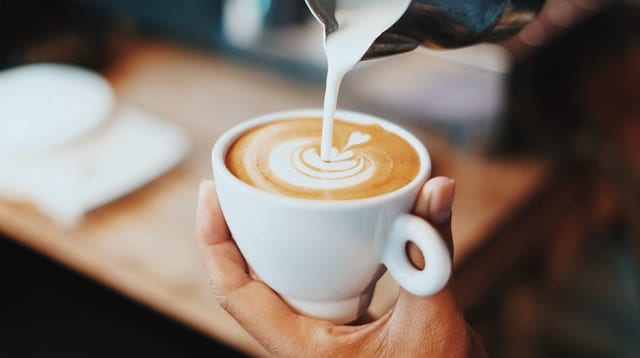 However, if you aren't interested in trying your hand at frothing milk yourself with a manual steam wand, you can get machines with a milk system that will do all the work for you.
These systems do mean that you won't have much control over how the milk turns out so you'll be stuck with those settings even if you don't like them. And you pay more for your espresso machine to get this feature
So, at the end of the day, this factor is a matter of personal preference.
Number of Settings
Again, this factor is largely a matter of personal preference. The best automatic espresso machine will have loads of different settings that you can play around with like coffee strength and ratios, grind profile, pre-infusion, pressure and drink temperature.
This is great to have when you're really passionate about specialty coffee drinks and want to experiment with different flavors.
However, if you just want something simple to make your espresso in the morning, consider looking for a fully automatic espresso machine with fewer settings.
Final Verdict
There's no real way of determining what the best automatic espresso machine is because there are so many different personal factors that go into them. The best machine is the one that fits your own unique needs on a specific budget.
The average person who drinks coffee casually will look for simple espresso machines that do all the work for them and aren't too fussy about personalizing the coffee flavor.
However, most coffee lovers will look for automatic espresso machines that allow them to play around with and experiment with different flavors to find their own favorite style.
Whether you've tried some automatic coffee machines before or have only ever tried to brew espresso yourself, any of the automatic espresso machines in this article will produce some fantastically high quality espresso drinks.
But if neither fit your fancy, continue your research by considering other trusted brands like Breville, Jura, or more budget friendly machines or even Moka pot style brewing.
Either way, we hope this guide has brought you closer to making the best decision for you!
Coffee Has Never Read This Good!
Sign up for a FREE newsletter to the best home brewing tips and guides
Thank you for subscribing to The Cup Coffee House Crew! There's a surprise in your Inbox 🙂
Something went wrong.
About the Author
Latest Posts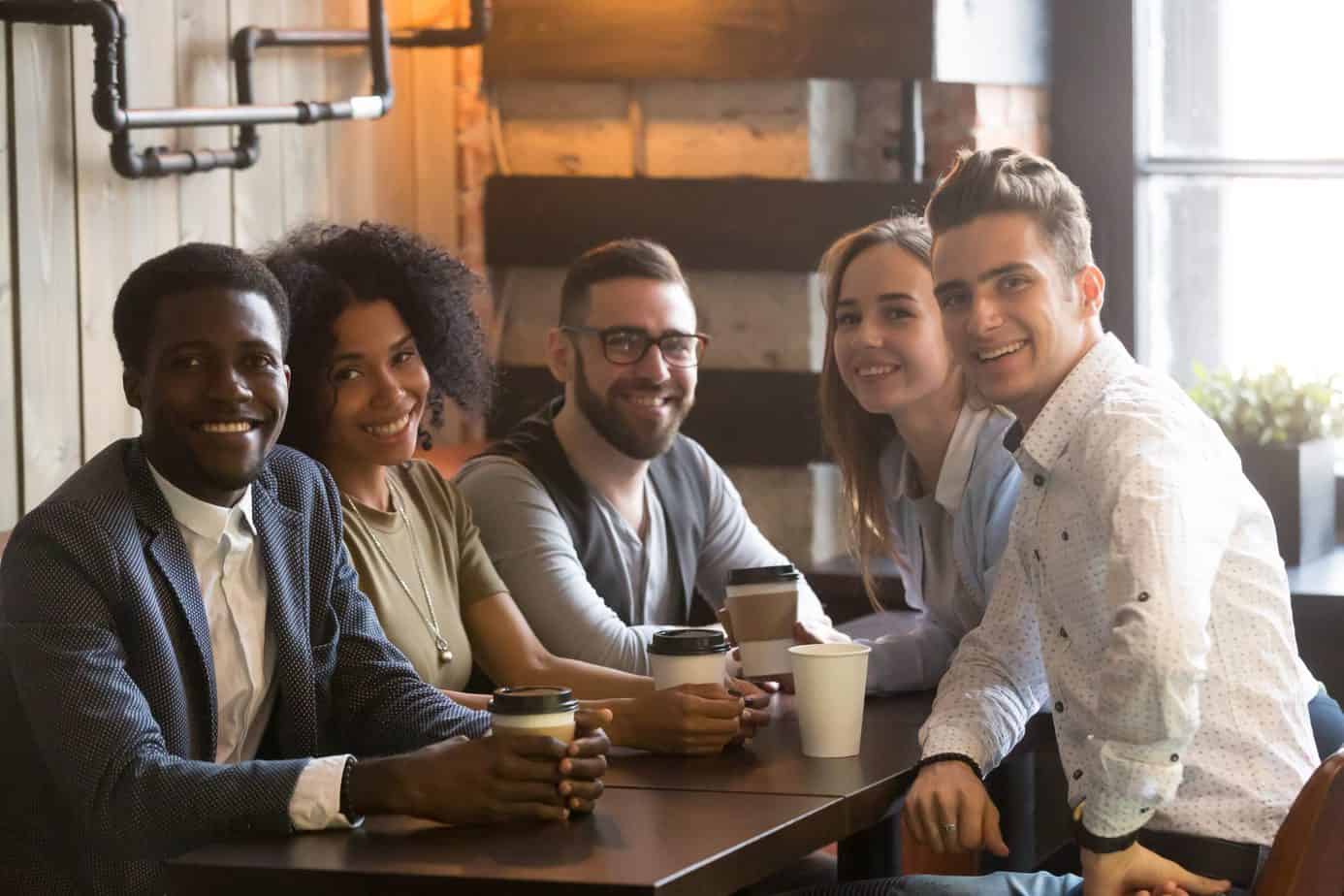 "Jules" is a pharmacist by day and investor, writer, and health nut by night. When he's not sipping on some coffee laced with MCT oil during an 18 hour fast, he is writing about how to get your coffee grind on or playing Monopoly with his 2 boys and wife. Ahh…life is good!