Last updated on September 11th, 2023 by Garret Jacob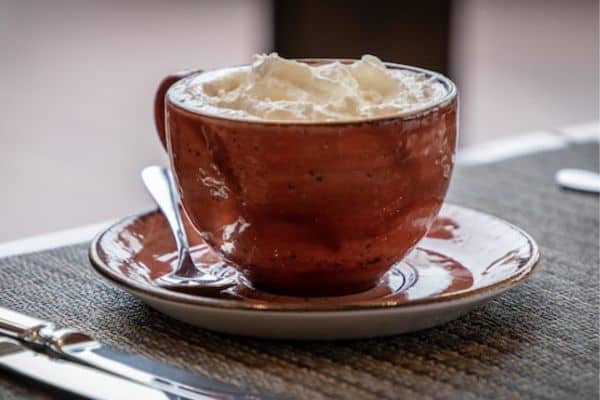 Do you know what is espresso con panna? This is a crowd-favorite Starbucks drink that many espresso lovers enjoy ordering every day. This quick drink combines the rich bitterness of an espresso shot with a dollop of whipped cream to add a layer of sugary goodness that takes the edge off a bit. 
Traditionally, espresso shots are served black, allowing coffee drinkers to embrace the full richness of the espresso as they get their caffeine fix. However, for some coffee drinkers, an espresso shot on its own may be too strong of a flavor for their palette.
This is where you can try different espresso combinations such as espresso con panna. But what is espresso con panna exactly? Here is everything you need to know about this Italian treat.
---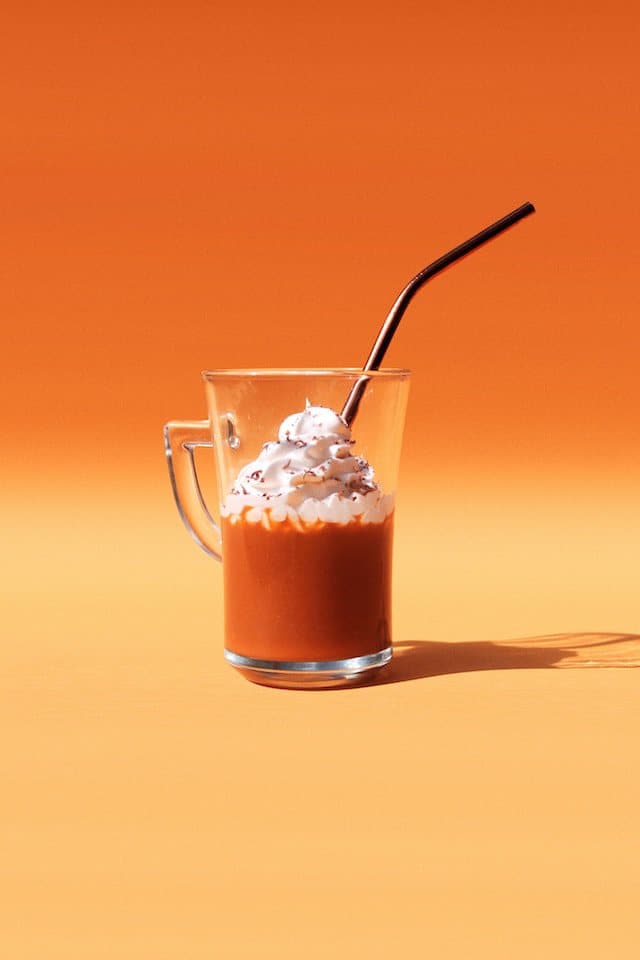 What is Espresso con panna?
An espresso con panna, simply meaning "espresso with cream" in Italian, is the perfect blend of espresso, cream, and sugar, all in a small package that can be taken as a shot on the go or sipped leisurely while reading a good book or when visiting with friends.
How do you drink it?
Whether you order your espresso con panna from Starbucks, or you make it at home, there is no wrong way to drink it. One of the best ways to drink this delightful pick-me-up is to wait a minute after the drink has been poured to allow the whipped cream to melt a little bit from the heat of the espresso. 
After a minute or two, and after the whipped cream has begun to melt, go ahead and stir the cream into the espresso shot. Stirring the whipped cream into the espresso will spread the sweetness of the cream throughout the entire drink. 
Finally, go ahead and either take the espresso down as a shot or sip the espresso at your own pace. 
Espresso con Panna Ingredients and Nutritional Information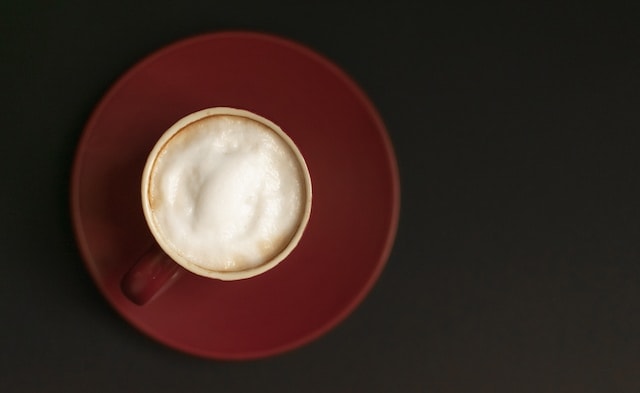 Another reason that people enjoy the espresso con panna is that even with the whipped cream, it can come with a lot fewer calories than other drinks while still packing a good amount of caffeine.
The ingredients are quite simple: brewed espresso and whipped cream. The more whipped cream you add to the espresso, the more sweet it will be and the more calories you will consume. 
Here is the ingredient and nutritional information for the espresso con panna when you order the drink from Starbucks. 
Ingredients
Brewed Espresso
Whipped Cream: Mono and diglycerides, carrageenan, vanilla syrup, sugar, water, natural flavors, potassium sorbate, citric acid.
Nutritional information
Calories: 35
Calories from Fat: 25
Total Fat: 2.5 g — 3% Daily Value
Saturated Fat: 1.5 g — 7% Daily Value
Trans Fat: 0 mg
Cholesterol: 10 mg — 3% Daily Value
Sodium: 0 mg
Total Carbohydrates: 2 g — 1% Daily Value
Dietary Fiber: 0 g
Sugars: 0 g
Protein: 1 g
Caffeine: ~150 mg
As you can see, even with the whipped cream, the calorie count is quite low when you compare the drink to others on the Starbucks menu. Also, this drink comes with a whopping 150 mg of caffeine, giving you the extra kick you need in a nice small package. 
Espresso con Panna Calories
If you order an espresso con panna from Starbucks without any customization, then you will be ordering approximately 35 calories with 150 mg of caffeine. The main contributor to the calorie count is the whipped cream, so if you make an espresso con panna at home, you should keep this in mind. 
You could potentially lower the calorie count even further by using Cool Whipped brand whipped cream or another non-fat brand of whipped cream. However, if you want to be indulgent and calories are not a concern, then you could make your own whipped cream at home by following a simple recipe. 
Is Espresso con Panna Good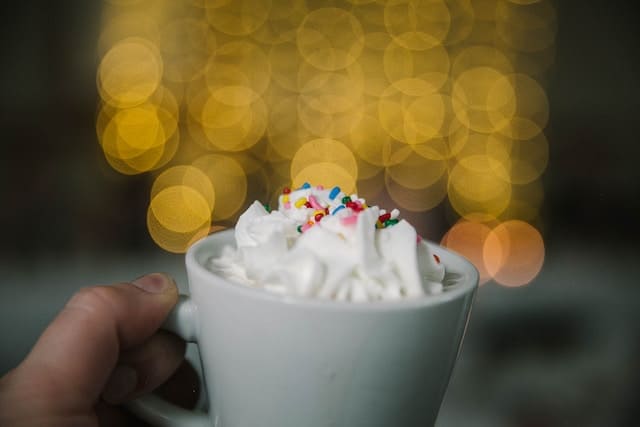 Yes! If you are looking for the caffeine boost that espresso can provide without all of the milk and cream that other drinks like lattes and cappuccinos contain, then an espresso con panna is an excellent choice.
This drink is delicious. The whipped cream that slowly melts on top of the espresso adds a level of sweetness that you don't get from the steamed milk in other espresso drinks. 
Also, if you make your own espresso con panna at home, you can alter your whipped cream recipe to include maple syrup, chocolate powder, cinnamon, or any other flavor you can think of adding. 
Espresso con Panna Recipe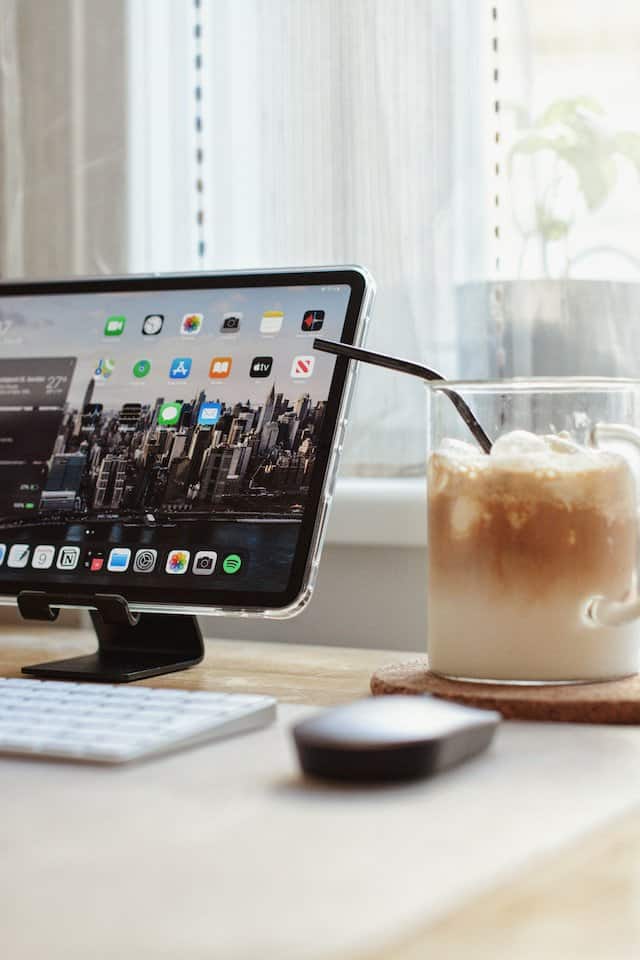 Making an espresso con panna recipe at home is incredibly easy. The first step is to brew some espresso. If you have an espresso machine, you can simply place your favorite espresso grounds into the machine. If you do not have an espresso machine, then you could always use a French Press to make your espresso or simply make really strong coffee. 
Once you have your espresso, the next step is to make add the whipped cream. Making whipped cream at home is also easy as long as you have a few basic ingredients. Here is a whipped cream recipe that I like to follow when making whipped cream at home. 
Place one or two large dallops of cold heavy cream into a mixing bowl.
Add a couple of tablespoons of sugar and one to two teaspoons of vanilla extract.
Using a whisk, stir the cream quickly to help bring air into the mixture and lighten the cream.
Add any additional sugar or vanilla extract to taste.
Add one to two teaspoons of cocoa powder.
Whisk together until you reach the desired consistency. 
Once you have your whipped cream, simply pull your espresso shot or pour your espresso coffee into a small mug and add a dollop of whipped cream to the top. Feel free to add chocolate chips, pumpkin spice, cinnamon, or any other flavor sprinkles you would like on top of the whipped cream.
Voila! A delicious, creamy decadent espresso con panna to spoil yourself with! You can use either a regular espresso or a blonde espresso.
Was that yummy? Looking for more Starbucks Drinks ideas? Check out our list of favorite Starbucks beverages to try out!
FAQs
What is a Starbucks espresso con panna?
Meaning espresso with cream in Italian, the Starbucks espresso whipped cream is a double shot of espresso served with a dollop of whipped cream on top. 
What does espresso con panna taste like?
Espresso con panna is the perfect mix of bitter espresso and sweet whipped cream. The sugary goodness of the whipped cream is ideal to take the edge off the bold and bitter taste that is typical of espresso. 
Coffee Has Never Read This Good!
Sign up for a FREE newsletter to the best home brewing tips and guides
Thank you for subscribing to The Cup Coffee House Crew! There's a surprise in your Inbox 🙂
Something went wrong.
About the Author
Latest Posts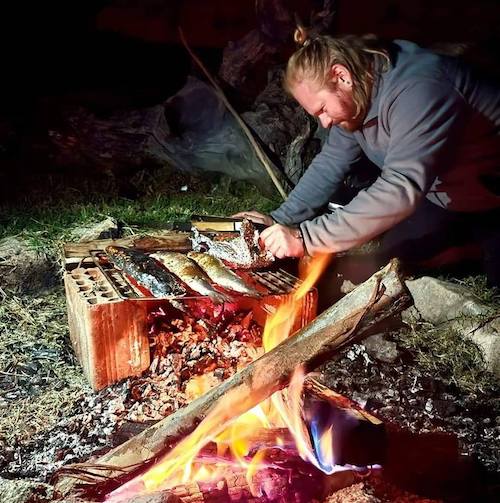 Garret is a content writer who has written thousands of articles on hundreds of subjects, all with the help of his favorite Peruvian blends of coffee grown near his home, a few hours from Machu Picchu. When he's not sipping his cup of joe or writing content, he enjoys hiking in the mountains, camping with friends, and enjoying a cold beer around a fire beneath a star-lit night.
Chief Editor