Last updated on January 19th, 2023 by Alex Praytor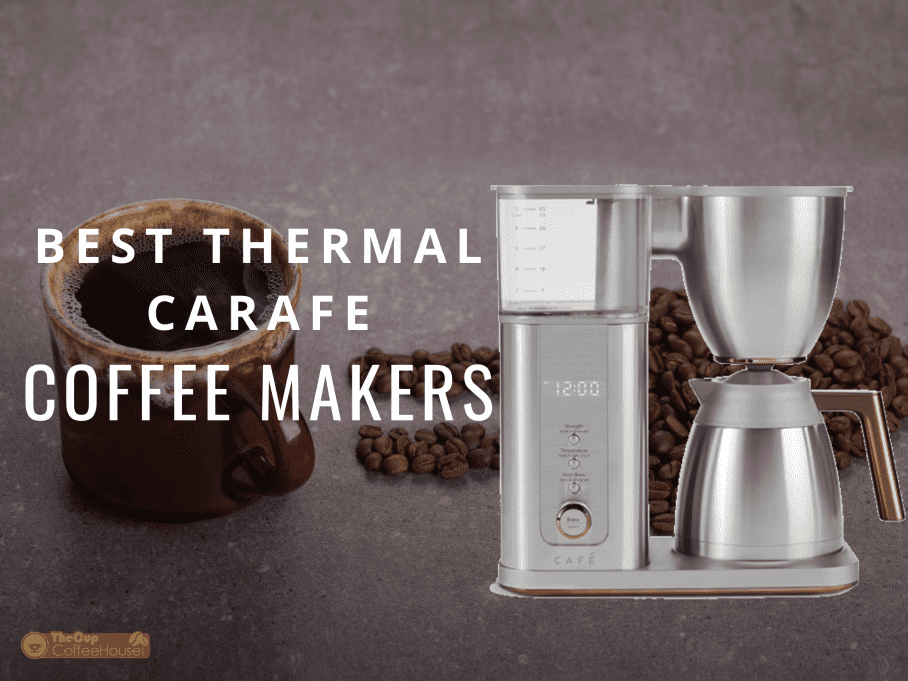 Nothing is worse than making a fresh pot of coffee and then by the time you get around to drinking it, it is either burned or cold. What a waste of a good pot of coffee!
When you keep your coffee warm with a warmer burner, it will often continue to heat your coffee until your brew becomes over-extracted. This can leave your tastebuds crying out for what could have been. However, if you leave the warmer off, your brew can quickly become cold.
Enter the thermal carafe.
The thermal carafe is an insulated pot that will keep your coffee warm without adding that extra heat that often changes the flavor of your brew. These pots are usually stainless steel and another added benefit is that they are much less sensitive than a glass carafe.
We meticulously searched through the thermal pots currently on the market to find the best picks for your perusal. These pots are durable and have been tested and tried by coffee lovers like you.
In a hurry? Here's the cliff notes: Our top pick for a coffee maker with thermal carafe is the Café Specialty Drip Coffee Maker. Besides having some solid features like brewing to SCA Golden Cup standards, this machine also has the ability to connect to WiFi and connect to your Smart Home. You can use voice-to-brew technology to both start and stop your brew. Perfect for the tech savvy coffee drinker with a busy lifestyle. This brewer could be a game-changer in the coffee maker scene!
---
The Benefits of a Coffee Maker with a Thermal Carafe
There are several benefits to choosing a coffee maker with a thermal carafe. Here are some reasons you may want to pick one up for yourself!
1. Warm coffee, not burned coffee
While a warmer burner keeps your pot of coffee hot, it is continuing to cook your brew even after you have hit that perfect peak of flavor. This can lead to a deterioration of your brew that can negatively affect its flavor.
A stainless steel thermal carafe will keep your brew warm for up to 2 hours or possibly longer. Your coffee stays warm without using a hot plate, giving you the best coffee flavor.
2. Take your coffee where you want it
While a glass pot has to be returned to its station, a thermal pot is not tied down to a warmer burner. This means it can travel with you where you want it for easy refills.
3. A more durable pot
Ever get tired of throwing away your entire machine because your glass carafe broke and the replacement pot seems to be permanently "out of stock"? Unfortunately, this seems to be a common problem across a wide variety of brands and coffee machines. A stainless steel thermal carafe will be much more durable and more likely to survive falls and accidents.
4. Maintain the flavor
We want a great coffee pot that can give us that perfect cup of coffee. This all boils down to flavor! If you have the fanciest pot on the market that can brew your cup and make your bed, it's useless if the brew it serves up is burned, over-extracted, or badly brewed.
By choosing a thermal pot instead of a hot plate, you can make sure you are keeping all the rich flavor of your coffee intact, while also keeping it hot!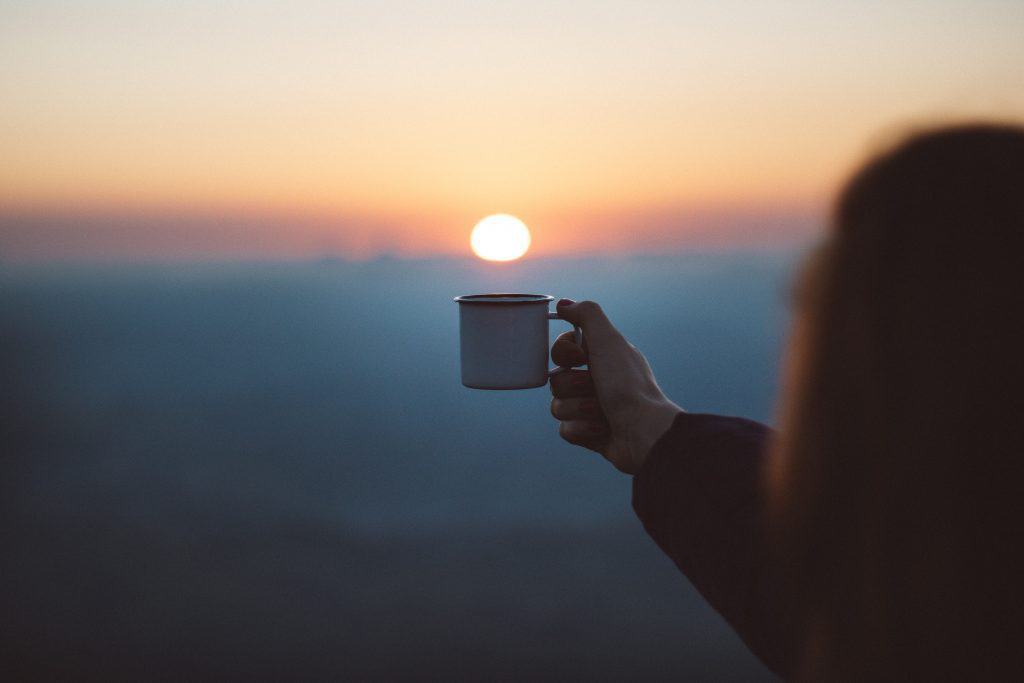 How We Ranked Our Thermal Carafe Coffee Makers
We found a lot of great choices in the thermal carafe coffee maker department! Our list of "bests" had a lot to pack in. We ranked these machines according to their performance, special features, price, consumer feedback and more.
1. Does this machine make my life easier?
When looking for the top machine in its gamut, we want to see what features it has to offer us. Some machines are simple to use, and some machines have all the bells and whistles. Each type of machine comes with its own set of benefits. If a coffee maker is both high-performance and user-friendly, this gets a higher ranking in our book!
2. Does the price match its value?
Thermal carafe coffee makers tend to come in at a higher price than those with glass carafes. However, choosing a stainless steel pot can be insurance in the long run. It may be easier to pay a bit extra upfront than to render your machine useless by an accident with your glass carafe.
The coffee machines we found have a wide range of prices. So, there should be a machine on this list that can fit into any budget. We ranked coffee machines based on the value they give to the consumer. When a pot has both great features and a nice price tag, it climbs its way up our list!
3. What are its standout features?
When we compare competing coffee makers, we like to see what makes one different from another. We look for those standout features that will have us digging in our wallets for an extra $50 to buy one machine over the other.
Some of our favorite features are auto shut-off safety features, programmable timers, dishwasher-safe parts, a compact footprint to name a few. Some are even certified by the Specialty Coffee Association to brew impeccable coffee. Also, you will want to check to see how many cups a pot offers to know if it will fit your needs.
4. How is it ranked by other coffee lovers?
Even if you end up buying your coffee machine in a store, blogging sites as well as Amazon are great points of reference for deciding whether or not a machine is worth its salt. Seeing a list of great features is one thing, but sometimes the consumer has a different story to tell. If a machine has great reviews from a wide base of clients, that is certainly a good sign.
So, those are some of the things we took into consideration when choosing our best thermal carafe coffee makers. Now take a look for yourself and see which is your favorite!
Our Top-Rated Thermal Carafe Coffee Makers
Standout Features:
10-cup brew
User-friendly
Certified by the Specialty Coffee Association
Voice control
4 Unique brewing modes
Auto brew
Things We Like:
The Cafe Specialty Drip Coffee got our top spot for its innovative design. With its high tech features, it definitely stands out from the crowd! Here are some of our favorite points about this #1 machine:
This machine is SCA certified. This means that it has been tested by experienced coffee aficionados before it found its way to the market. The brewing temperatures are up to official standards which should give you a high-quality result at each use. You have a quality coffee stamp of approval right out of the gate!
You can control this coffee maker via the SmartHQ app, Alexa, and Google Home. The strength, size, and temperature of your cup of coffee can be adjusted directly from the app, or by using voice-to-brew. This pot is also smart enough to remember your favorite settings and brew coffee accordingly.
We all have different tastebuds and there are many different opinions about how the "perfect cup" should taste. With the Cafe Specialty machine, you can get the flavor that is right for you by choosing from 4 different brew modes. These brewing settings include: Gold, Light, Medium and Bold.
The Auto Brew features allows you to wake up to your favorite cup on time every time.
Lastly, we love this machine's sleek, modern design. It comes in chrome, white, or black to fit in well with your kitchen appliances. The buttons are low-key and simple to use. Not only does this machine pack in some great features, it is also user-friendly to navigate.
Things We Don't Like:
There is no auto-off function on this machine, but at least you have the power to control it from afar.
Also, this is one of the most expensive machines on our list, coming in at around $300.
Customer Reviews:
Most customers were highly impressed with the features on this machine and the quality of the brew. The biggest drawback seemed to be the pricetag.
Final Thoughts:
The Cafe Specialty Drip Coffee Maker was definitely a fun find among the thermal coffee machines. It's basically like having a Rosie from the Jetsons sitting on your kitchen counter! (Does that reference show my age?!) Your coffee will brew at SCA's ideal brewing temperature for a flavorful cup of coffee. We love the features that this machine includes as well as the simplicity of its design, making it our best overall coffee maker with thermal carafe.
Standout Features:
60 oz drip coffee maker with thermal carafe
6 unique brewing modes including: Gold, Fast, Strong, Iced, Cold Brew, and My Brew
Water temperature and brew time meet SCA's standards in Gold brew mode
Customizeable brew settings for bloom time, brew temperature, and flow rate
Includes 2 filter baskets: Flat Bottom & Cone Filter
Things We Like:
The Breville Precision Brewer comes with many customizable options for the at-home barista. Here are some of the unique features it has to offer:
The Breville coffee maker with thermal carafe comes with 2 filter baskets, a flat bottomed brew basket as well as a cone filter basket. This allows you to use whichever type of paper filter that your local store carries.
This machine offers its customers six different brewing settings. With these settings you can customize your time, temperature, and bloom time in the "My Brew" mode, or let the machine use the SCA-approved standards with the "Gold Brew" option.
You can also make iced coffee and cold brew in this machine. The brew modes give you much more control over your brew method so you can end up with that great coffee you are looking for. The thermal carafe then takes over to keep your coffee fresh.
Things We Don't Like:
The Breville is one of the most expensive options on our list at approximately $300. Still, we do like the control that it gives you over your brew style.
Customer Reviews:
Customers noted that the thermal carafe does a great job of keeping the coffee hot. Some even said that it stayed warm for 3-4 hours in the carafe. Some customers labeled this machine as a loud brewer.
Final Thoughts:
We love the emphasis that the Breville puts on the flavor of your brew. If you are an experienced coffee afficianado and a self-proclaimed snob, this machine can rock your world. You have so much control over how your brew is extracted from the bean.
Even if you are not interested in manually adjusting time and temperature settings, you can benefit from the SCA approved Gold Cup setting, or enjoy a cold brew. Nothing less than what we've come to expect from Breville: quality.
For a more in-depth look, check out the hands on testing we did in this Breville Precision Brewer review.
Standout Features:
12-cup brew
Single cup or thermal carafe
Compatible with ground coffee and K-cup pods
Strong brew option
Multi-position 60-ounce water reservoir
Programmable auto-brew
Pause & pour
Strong brew option
Smart start feature
Things We Like:
The Keurig thermal carafe coffee maker allows you to brew using ground coffee or coffee pods. Here are some of the reasons this machine made it into our best thermal carafe coffee maker list:
While many single serve pod machines force you to babysit your coffee maker while it heats up, this Keurig offers you a Smart Start feature. The Smart Start will brew automatically after the water is hot enough to begin the brewing cycle.
This machine offers other helpful features such as the programmable auto-brew, brew strength options, and pause & pour.
You can use both ground coffee and coffee pods in this machine depending on which you prefer.
The water reservoir has a large 60-oz capacity. You can position it on the back or on either side depending on what works best for you.
Also, the Keurig will use the appropriate amount of water for the brew size you choose and nothing more. This means that you will not need to refill the water tank after each use!
Things We Don't Like:
The programmable option on the Keurig is for the carafe only, and unfortunately, is not compatible with a single-serve mug. Luckily, this machine heats up quickly!
Customer Reviews:
Most customers were satisfied with the flexibility of this thermal carafe brew machine and the quality of the brew.
Final Thoughts:
The Keurig is one of the most versatile brew machines on our list. It can brew directly into a thermal carafe using coffee grounds, or into your mug or travel mug using K-cup pods. It even caters to tea-drinkers on the K-cup side. Perfect for coffee drinkers who want to combine their single serve and pot machines into one option.
Want more details? Check out our full review on the Keurig K-Duo Plus Coffee Maker.
Standout Features:
12-Cup brew
LCD Display
Auto shut-off
Double-walled, vacuum-sealed thermal pot with wide mouth opening
Brew strength selector
Small-batch option (1-4 cup)
Evenstream Showerhead
No-Drip Perfect Pour Spout
Wide-Mouth Carafe Opening
Dishwasher-safe brew basket
Things We Like:
The Black+Decker 12-Cup Thermal Coffee Maker is a budget friendly model. But, that doesn't mean that it skimps on its features! Here are some reasons the Black+Decker stands out:
This 12-cup coffee maker comes with a user-friendly LCD display. You can pre-program your brew using the quick-touch buttons. As an added feature, the LCD display will show you how long it has been since your coffee was brewed.
An Evenstream showerhead extracts the flavor evenly from the coffee grounds. This mimics brewing coffee using a pour over method. The result is great coffee that is full of flavor.
You can choose from Regular, Strong, and Bold brew settings to get the coffee taste you are looking for.
This pot also offers a small batch brew option. This makes sure that you are getting the flavor of a full brew even when you brew a smaller pot.
Its No-Drip Perfect Pour Spout lets you pour your coffee without spills and staining.
Clean-up is also easy with this model. While many thermal carafes have small openings that require a bottle brush to clean them effectively, this stainless steel carafe has a wide-mouth opening for a thorough clean. Also, the flat bottomed brew basket is dishwasher safe on the top rack.
This coffee maker shuts off automatically. This can give you added peace of mind when you leave the house.
Things We Don't Like:
There is not much we have to complain about this machine. It may not have some of the fancier features such as sneak-a-cup, self cleaning, or a charcoal filter. Still, it has some great features for its price tag.
Customer Reviews:
Many customers agreed that this thermal carafe keeps your coffee piping hot!
Final Thoughts:
The Black+Decker 12-cup coffee maker has a lot of great features for a fraction of the cost of most coffee makers. You can find this machine for as low as $50, making it a great value buy! Making coffee with the Black+Decker is simple and straightforward. It promises hot coffee with great flavor.
Standout Features:
10-Cup regular coffee/ 5-cups iced coffee
Removable water reservoir
200 Degree Farhenheit brewing temperature
Iced coffee option
Time saver option
Drip prevention mechanism
Permanent stainless mesh coffee filter +measuring spoon
Things We Like:
The Zojirushi thermal carafe coffee maker stands out from its competition by adding in an iced coffee brewing option. Yum! But, that is not all it has to offer:
The Zojirushi has a removable water reservoir which makes it easy to fill up your tank of water at the sink.
It can brew up to 5 cups of iced coffee. The coffee machine also has water measure lines to adjust the water ratio for a stronger brew when you choose an iced option. This way, you don't end up with weak coffee when you add in ice.
If you want to sneak a cup early, the drip prevention mechanism will temporarily stop the brew cycle. You can save yourself a mess with this helpful feature.
This machine also comes with a permanent stainless steel mesh coffee filter. You can save on waste, and also save money, when you use this high-quality feature. Zojirushi even throws in a coffee measuring spoon for good will!
Many of the removable parts on this machine are also dishwasher safe. This can save you some time and labor.
Things We Don't Like:
One thing you may want to take into consideration is the size of this machine. The Zojirushi is much larger than other thermal carafe coffee makers measuring a little over 14 inches tall. If you are looking for a compact machine, this one won't fit that description.
Customer Reviews:
Many customers noted that the hot water system only heats up to 180-190 degrees instead of the promised 200 degrees. Also, how long the brew stays hot in the thermal carafe can depends on how much coffee you brew. However, most customers were pleased with the performance of this machine and the flavor of the brew.
Final Thoughts:
We love the fact that the Zojirushi thermal carafe coffee maker offers something that many of its competitors don't: iced coffee. The thermal stainless steel carafe can help keep your brew colder so you are able to use less ice. This machine can be a great choice if you enjoy both hot and cold coffee drinks.
Impressed by the Zojirushi brand? Check out our full review: The Top Zojirushi Coffee Makers
Standout Features:
8-cup brew
Certified by the Specialty Coffee Association (SCA).
Brews a carafe or a single cup
Small batch brew option
Better Brew precision
Rainmaker shower head
Double-walled, vacuum-insulated carafe
Adjustable mug stand
Sneak a cup
Automatic cleaning mode
Things We Like:
This coffee maker can brew into a thermal carafe, or your personal mug! Here are some of its selling points:
The 8-cup Oxo Brew can make you a full pot of coffee, small batch, or a single-serve. The filter basket can be switched out for a smaller size to put your favorite coffee mug or travel mug directly under the drip. This can be a more ecological brewing process than using pods.
It also comes with an adjustable mug stand so your coffee doesn't splash out of your cup while it brews a smaller cup, but it can also fit a travel mug under the drip.
This coffee maker is certified by the Specialty Coffee Association. It uses Better Brew precision to meet the SCA's Gold-Cup standards for optimal brewing temperature and brew cycles. This ensures you are getting a high-quality coffee flavor at each brew.
The rainmaker shower head distributes water evenly over the coffee grounds during the brewing process. This can give your cuppa an ideal extraction similar to pour over coffee.
Finally, the double-walled, vacuum insulated carafe should keep your coffee hot for longer.
Things We Don't Like:
Keep in mind that a coffee maker's cup is only 5 oz. This means an 8-cup coffee maker will serve up about five 8-oz mugs of coffee. This coffee maker tends to sell for a slightly higher price than the Cuisinart Stainless Steel Thermal Coffee maker but has a smaller brew capacity.
Customer Reviews:
Some customers disliked that the single-brew filter basket uses special small filters that can be difficult to find on the market. However, some customers solved this issue by making a regular-size filter work in the small basket. Other customers noted that some hot water is left in the filter basket after the brew cycle has ended.
Final Thoughts:
We like a lot of the features on this Oxo Brew 8-cup Thermal Coffee Maker. The simulated automated pour over design delivers quality flavor. Its flexibility to serve either a pot or single serve makes it perfect for sincere coffee drinkers in any setting. If the price on this machine came down a bit, we would be sold!
For a more in-depth look, check out how we rated the 9 cup version after we tested it in this full Oxo Brew 9 cup review.
Standout Features:
12-cup brew
Bold brew mode
Small batch capabilities
Auto-off
Charcoal filter
24 hour programability
Sneak a cup feature
Self-clean
Optional ready alert
Things We Like:
The Cuisanart has some features we really like including a charcoal water filter! Here are some of its best points:
The Cuisanart can brew up to 12 cups, but if you need to scale back for just 1 or 2 coffee drinkers, you can choose the 1-4 cup small batch option. This button ensures that the machine will extract the proper amount of flavor from your grounds at the proper time.
If you like your coffee a little stronger than the average cup of joe, you have the option of a bold brew. This will give you a strong, flavorful cup of coffee.
It also has a brew-and-pause option that allows you to fill up a cup before the brew cycle is done. You can sneak a cup without a mess!
The Cuisanart will also let you know when it needs to be cleaned and has a self-cleaning option.
The coffee ready alert is optional. So, if you are busy and want a reminder to get your coffee while it is hot, the alert can call you to the kitchen in time. However, if you are trying to enjoy a hot coffee before the kids wake up, you can turn the alarm off so you can get at least one cup of coffee in before you have company.
The charcoal water filter can clean up your water for a fresh tasting brew. This filter is easy to remove when it is time to change it out.
Things We Don't Like:
Although the Cuisanart is half the price of the Cafe Specialty Drip Coffee Maker, it is still about twice the price of many other brand name thermal coffee makers.
Customer Reviews:
The Cuisanart remains well above 4 stars with more than 30,000 reviews. That says a lot for it right there! The biggest complaint that customers seemed to have was about the carafe's pour spout. It seems to seal tightly to keep in as much heat as possible, but then it is a bit stingy about letting the coffee pour out.
Final Thoughts:
This thermal coffee maker has a lot of features we like to see on a coffee pot. The Cuisinart comes with a ton of features to make coffee brewing simple and it's easy to use and maintain. Also, it has an auto-shutoff safety feature which is a big plus. We like what we see, but we would like it even more if the price scaled down a bit.
For more Cuisinart options to choose from, check out our full review on the best Cuisinart coffee makers.
Standout Features:
10-Cup brew
Removable water reservoir
Brews up to 20 percent faster than competition
Heats up to 205 degrees for richer taste
Gold Tone permanent filter compatible
Grab-a-Cup Auto Pause
Freshness Timer
Water filtration system
Automatic clean cycle
Delay Brew feature
Things We Like:
If you like you your coffee fast and hot, this could be the machine for you! Here are some of our favorite features on this machine:
The Mr. Coffee 10 Cup Coffee Maker has a faster brew time than most coffee makers. So, if you find yourself in a rush, this machine won't mess around! If you can't wait for the full pot to brew, you can grab a cup early with its auto pause feature.
You can also count on a hot cup of coffee with the Mr. Coffee. This machine uses temperatures up to 205 degrees to heat your water. The extra heat will help hold your coffee at higher temperatures in your thermal pot after the brew cycle is finished.
This machine also offers a water filtration system. You can get an extra fresh coffee off this pot with filtered water.
Things We Don't Like:
It seems that this machine is lacking some of the auto-shutoff features that we like to see. However, for the price, we think this thermal carafe coffee maker certainly pulls its weight with the features it does offer!
Customer Reviews:
Some customers complained that the thermal carafe tends to leak out during the brewing process. Other consumers commented that this may be because the pot was filled past the 10-cup line.
Final Thoughts:
This Mr. Coffee thermal carafe coffee maker is priced in the $80 ballpark, which is a pretty good price considering its list of features. We love that it offers a fast and hot brew that meets the SCA's rigorous standards. This pot has definitely earned its place among the best drip coffee makers!
For more of Mr. Coffee's best coffee machines, check out our full review and comparison.
Standout Features:
12-cup brew
Double-walled stainless steel thermal carafe
Front-fill water tank
Immediate auto shutoff
Bold brew option
Programmable timer
Small batch 1-4 cup brewing option
Things We Like:
The Hamilton Beach 12-cup coffee maker has all the basics you are looking for in a coffee maker with thermal carafe. Here are some of its best points:
This 12-cup machine has a front fill water tank that is easily accessible.
If you have trouble motivating yourself to leave your warm bed in the morning, the programmable auto-brew will start your day off right.
This machine also allows you to choose between a bold flavored coffee and regular brew strength.
The small batch brewing option will give you delicious coffee no matter if you are brewing a lot or a little.
Things We Don't Like:
If you are looking for a wow-factor from the Hamilton Beach you may be disappointed. However, this straightforward machine packs in a lot of our favorite features for a good price.
This machine does not have a brew pause setting, so if you are planning on sneaking a cup while your coffee brews, keep a towel handy!
Customer Reviews:
Overall, most customers had nice things to say about this coffee maker. Many chose to use a filter in the mesh basket since they found that the coffee grounds were hard to clean out of the mesh. Others commented that the pour spout on the carafe leaves drips behind.
Final Thoughts:
The Hamilton Beach has a lot of solid features for a machine that you can find under the $100 mark. The programmable option is nice to have. And the front fill feature is similar to many of their space saving Brewstation models we've talked about before. It is definitely worth a second glance!
Thermal Coffee Maker FAQs
1. How does a thermal coffee maker work?
A thermal coffee maker brews your coffee the same way as a coffee maker with a glass carafe will. The difference comes down to the carafe and the heating style. A glass carafe keeps your pot of coffee warm by using a warming plate. However, a thermal carafe uses insulation instead of heat to keep your coffee warm. Some thermal coffee makers also include a warming plate, but these are rare.
2. Are thermal coffee makers any good?
Thermal coffee makers have their pros and cons like every other machine. Many people prefer a thermal pot because it can keep coffee warm for a good amount of time without burning the brew. Still, some people prefer drip machines with glass carafes and warmer burners to make sure each cup is piping hot.
3. How long will a thermal pot keep coffee hot?
This depends on your coffee maker and your specific thermal carafe. Most thermal coffee pots will keep coffee hot for up to two hours at least.
To extend the amount of time your coffee will stay warm, you can preheat the carafe before you brew. Fill your carafe with hot water and let it sit for a few minutes. Then pour out the water and run your brew through.
4. How hot is a coffee machine hot plate?
A coffee hot plate should be between 120 degrees and 140 degrees to keep your coffee warm. Most coffee makers with glass carafes offer a warmer burner so you get piping hot coffee for each cup. However, if you leave your pot of coffee heating for too long, it can affect the flavor of your brew.
Final Verdict
When we started searching for the best thermal coffee maker, we had no idea we'd find so many gems. These drip coffee makers cover many of our favorite features and are backed up by some great brand names.
We also found machines from different price brackets. After searching through a wide assortment of coffee makers with thermal carafes, we found our top pick: the Cafe Specialty Drip Coffee Maker.
Even if this machine were just for show, I think I would be happy to see it sitting on my counter in its sleek and understated beauty. But this machine is not just another pretty face! We were thrilled with its ease of operation and versatility. The Cafe Specialty stood out among the competition and got the top slot as the best thermal coffee maker.
Final Thoughts
When I sit down to drink coffee, I like to have a hot cup. However, I don't want to sacrifice the flavor of my coffee in the process. A thermal carafe, allows you to still get the hot coffee you want without the risk of burning your brew.
We hope this list of thermal carafe coffee makers helps you find the best coffee maker for you. Here's to thermal carafes and delicious coffee!
Want more brew styles? For a full list of the best coffee makers to choose from, see our Guide on the Top Coffee Machines for Beginners.
Coffee Has Never Read This Good!
Sign up for a FREE newsletter to the best home brewing tips and guides
Thank you for subscribing to The Cup Coffee House Crew! There's a surprise in your Inbox 🙂
Something went wrong.
About the Author
Latest Posts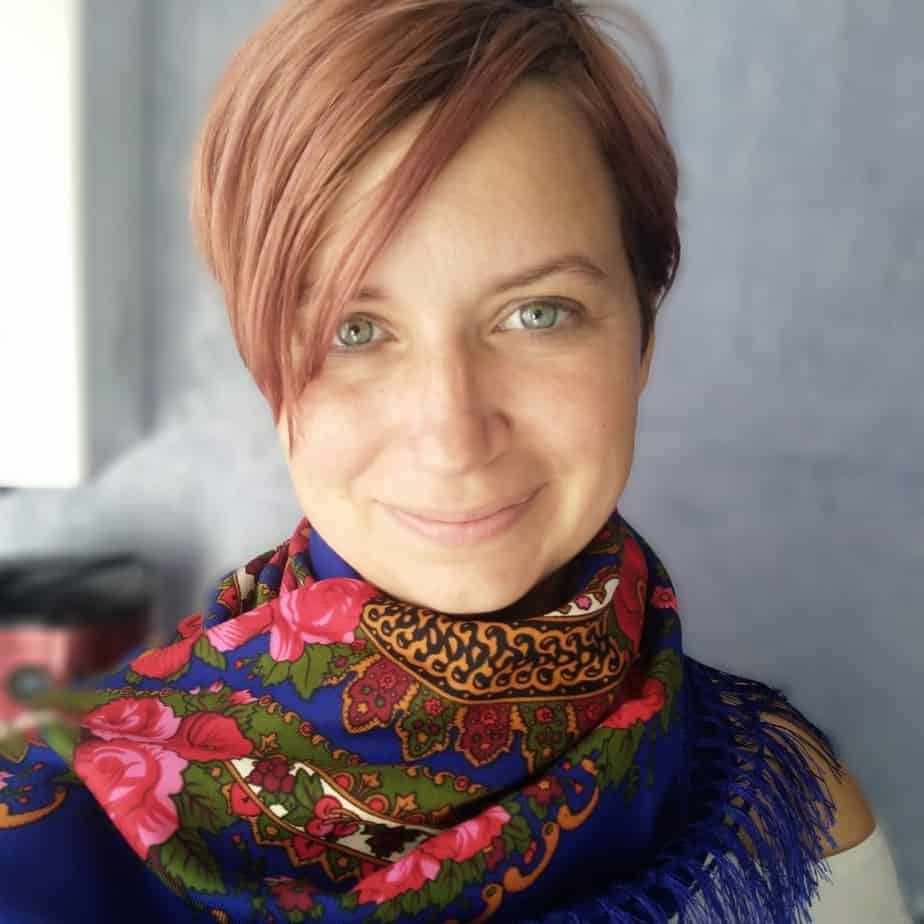 Alex Praytor worked her first job as a barista, finished college, and then took a tour to the other side of the globe. She fell in love with espresso and her would-be husband in Europe. She spends her spare time visiting native Texas landmarks, ancient castles, and all the coffee shops she finds along the way. At home, she is a mom, ESL teacher, and writer, who hones her coffee-making skills daily. She enjoys passing on her coffee findings to fellow caffeine addicts in search of the perfect cup.
Chief Editor