Last updated on August 25th, 2023 by Jules Winnfield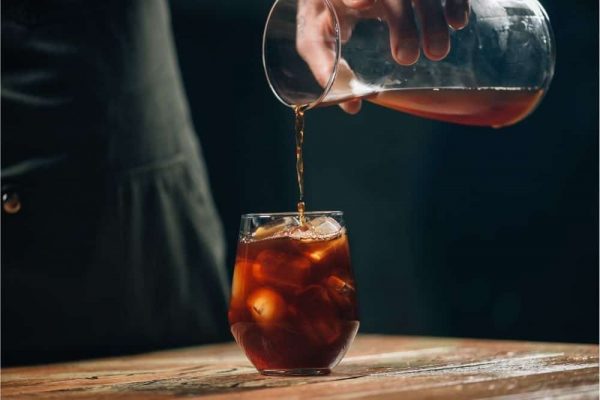 Cold brew coffee has sky-rocketed in popularity over the last few years and there's a reason why. It often has more flavor, less acidity, and is likely the best way to enjoy an iced coffee. Cold brew coffee is an amazing way to ensure the maximum flavor of your beans and coffee.
So picture this – it's a summer's morning and hot coffee is out of the question. You need caffeine, so you go to the store and search for gourmet coffee beans to begin your cold brew adventure.
But here's the problem – there are a lot of different choices and it's hard to know which coffee blend is the best. How do you know which flavor to go for? Or which is the most suited to making the optimum cold brew?
If you find yourself overwhelmed with the amount of choice then relax – this is the guide for you!
Below is a list of the best coffee for cold brew that we could find. We've also included a useful buyer's guide and FAQ at the bottom to support you in your decisions between dark roasts, light roasts, coarse ground coffees, and everything else you might need to know to brew something better than a coffee shop.
---
What is Cold Brew Coffee?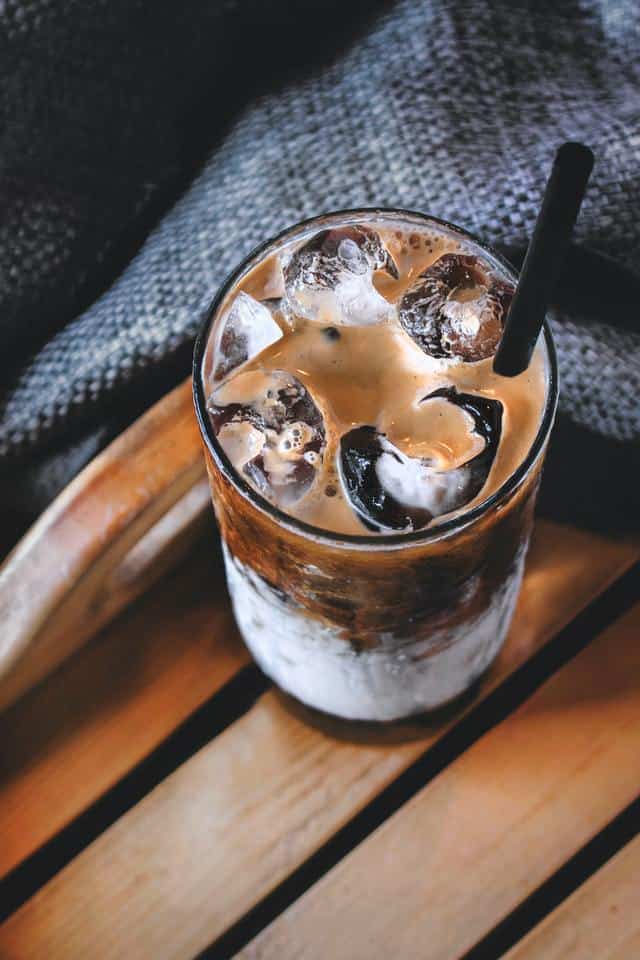 Cold brew coffee differs from regular coffee since it's not exposed to any kind of heat during the brewing process. In short – it is brewed in cold or room temperature water.
Cold brew is created by putting coffee beans (generally coarsely ground) in water for over 12 hours and then filtering to ensure there is no sediment. Time is the main tool of cold brew. No need for kettles or stoves, pots, or pans.
Best Coffee For Cold Brew Reviews
Pros:
Flavor – rich flavor with several different options, all tailored towards cold brew.
Ethically sourced and organic
Sifted and filtered for less gritty coffee
Instructions to help guide you through the cold brewing process
Cons:
Not the most inventive in terms of flavor, though there are several options for you to explore.
Bizzy Organic Cold Brew Coffee comes from Minneapolis, created over three years by two guys who had the goal of creating the best cold brew on the market. Bizzy Organic Cold Brew is a coarse ground coffee that has been designed to make a consistent, smooth cold brew.
These coffee beans have been ground to make sure you have different options in strength. Add more or less water into your cold brew for different strengths. It's organic and ethically sourced from Guatemala, Peru, and Nicaragua. The main flavors include notes of caramel and hazelnut.
Bizzy has several different kinds of coffee blends that you can purchase, but we personally recommend the smooth and sweet for unique flavors. That said, if you're looking for something a little richer then you can go for their 'Dark and Bold' mix.
What's more, if you're a person who loves coffee but doesn't consume caffeine, they also have a decaf option available. Bizzy also gives good options in terms of size, so if you want to buy in bulk then you can do so easily!
Last update on 2023-09-19
Pros:
Low acidity – for those who want something less acidic.
Decaff option – as well as many other flavors.
Rich taste – for if you're looking for something darker.
Bean options – a choice of coarse ground or whole bean coffee
Cons:
Strength – could be quite strong depending on how mild you like your coffee.
If you're looking for something a little richer, Stone Street Cold Brew Coffee might be the one for you.
With their dark roast Colombia beans which are classified as 'supremo,' and their strong blend, Stone Street has made a coffee that is not only rich but also low in acidity. They have a few options when it comes to flavors, from medium to dark, to the whole bean. They also have a ground decaf option.
Stone Street Coffee Company, named after the street in Brooklyn, NYC, is an older company than some others you might find. They have been making cold brew coffee since before the modern trend began, and are a reliable company with ethical sourcing relationships.
Stone Street Cold Brew Coffee, Strong & Smooth Blend, Low Acid, 100% Arabica, Gourmet Coffee, Coarse Ground, Dark Roast, Colombian Single Origin, 1 LB
COARSE GROUND COFFEE FOR COLD BREWING – We start with gourmet arabica coffee beans from Colombia,...
DARK ROAST COLOMBIAN SUPREMO – Our beans are classified as 'supremo' which are the largest and...
STRONG & SMOOTH BLEND – Our coffee is specially formulated to make a bold, balanced, low-acid,...
Last update on 2023-09-19
Pros:
Flavor – unique flavor.
Medium Roast – and also a side option of light roast if you want something even smoother.
Small Batch roasted
Sustainably sourced
Cons:
Sizes – only a 12oz size, harder to buy in bulk than other brands.
Dark Roast – No option for a darker flavor.
If you're a fan of different flavors then Cameron's might be worth considering. Choosing only the top 10% of Arabica coffee beans, and infusing the beans with rich vanilla and hazelnut flavoring, they have created a coffee with a truly unique flavor.
You can expect from Camerons coffee a smooth and slightly sweet taste and flavor. Cameron's coffee is not supposed to be bitter, so if you're looking for something richer than this might not be the coffee beans for you.
We think that Cameron's is perfect for a heatwave or mornings waking up in a hot climate. It's also perfect for impressing guests with its artisanal blend of flavors not often found in other brands.
Last update on 2023-09-19
Pros:
Extra strong – 150 mg of caffeine per 6 oz. serving, which is the equivalent of two espresso shots. This is coffee to get you started in the morning!
Bulk-buy – storable at room temperature.
Organic – arabica coffee beans.
Cons:
Premade – not as fresh as new coffee
Process – you don't get to take part in the brewing process, so if you're interested in the science of it, this is not the product for you. That said, Wandering Bear also has a ground coffee for you to brew yourself, so that's always an option!
Wandering Bear differs from the other coffees on this list because it comes on tap. If the idea of coffee on tap seems strange to you, then you wouldn't be the first, but Wandering Bear has an amazing product here and it's worth exploring.
This is a coffee for those out there searching for something low maintenance, for something you can reach for in the earliest hours of the morning when you're bleary-eyed and walking like a zombie. Wandering bear has already gone through the process for you. All you have to do is pour some out into a glass and you're ready to go!
If it sounds like you might not be getting the best flavor out of your coffee here, you don't have to worry. Wandering Bear has a well-reviewed and loved smooth taste, with several flavor options from black coffee to vanilla, caramel and mocha.
Wandering Bear Straight Black Organic Cold Brew Coffee On Tap, 96 fl oz - Extra Strong, Smooth, Unsweetened, Shelf-Stable, and Ready to Drink Iced Coffee, Cold Brewed Coffee, Cold Coffee
DELICIOUS, SMOOTH COLD BREW COFFEE: Coffee shop quality cold brew coffee at the push of a button....
STAYS FRESH AFTER OPENING: Our packaging is designed to keep your cold brew fresh for up to 30 days...
ORGANIC, HEALTHY, CLEAN LABEL: Just organic Arabica coffee beans and filtered water. Sugar-free,...
Last update on 2023-09-19
Pros: 
Versatility – make in a french press and filtered water, or a mason jar.
Flavor – a rich flavor without acidity.
Sourcing – directly sourced, organic
Cons: 
Flavor options – not many options on the flavor.
Size option – few size options, making it difficult to buy in bulk or a small amount to test.
Stack Street is another cold brew company from NYC and makes some of the best Colombian bean coffee on the market. This blend is 100% Arabica, single-origin, and uses supremo, dark roasted coffee beans to create a bold flavor. Despite the rich flavor, Stack Street has ensured that their gourmet coffee is low in acidity.
Stack Street also has a different variation called 'CRANK High Voltage Caffeine,' if you're looking for something with higher caffeine content to get you up in the morning or keep you working through a long, busy night.
Stack street also cut out the middleman when it comes to sourcing their beans, getting them directly from growers. Their coffee is all-natural and USDA certified as organic.
Last update on 2023-09-19
Buyers Guide – How to Pick the Best Coffee Beans for Cold Brew
We know that trying to work out what the best coffee beans for cold brew is can be a daunting journey, so we've included an in-depth buyers guide that will highlight some of the most important things to keep in mind when selecting the coffee that is right for you.
Brewing process
When considering what cold brew coffee to buy, it's important to think about the brewing process. With cold brew, it's not quite as simple and fast as with hot coffee. You can't just throw a pod in and start brewing – cold brew takes time.
Cold brew is all about leaving your coffee in cold or room temperature water for a long period of time, allowing it to brew slowly and unlock all of its gorgeous flavors and immense health benefits.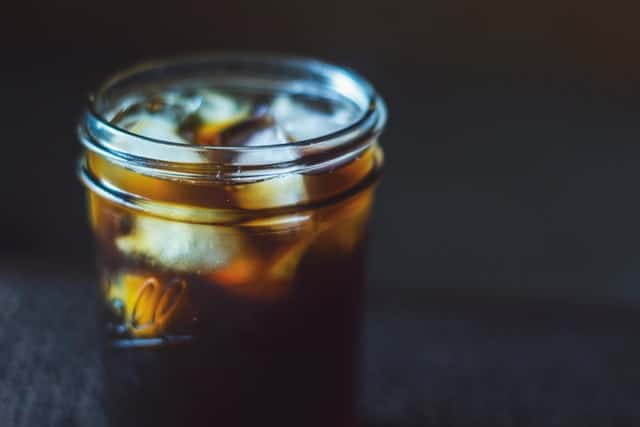 For example, if you're planning on cold brewing coffee in a mason jar – as is often the best method – then you should consider this when buying your cold brew coffee. Try to find a blend that is made specifically for mason jars, and has been optimized and worked on for years to make sure you get the best flavor possible.
Then again, you may not want to take part in the brewing process at all. In this case, there are several pre-brewed versions of cold brew that you can find with long-life options.
You might miss out on some of the fun – as well as some of the flavor – but if you're looking for a quick caffeine fix without the hassle then pre-brewed is your best bet! Besides – it will probably still taste better than instant, freeze-dried coffee!
Flavor Profile
This is the section where we talk about all things flavor! When it comes to coffee, flavor is a big deal. Flavor is what you get to enjoy and what separates one brand from another.
Coffee flavors have evolved over the years, with brewers adding vanilla, caramel, mocha, hazelnut, pumpkin spice, even peppermint, and amaretto.
When it comes to cold brew, you want to make sure you have a good understanding of what different flavors are like and what your cold brew will come out of its jar tasting like!
The most common words you'll see when searching for a cold brew are 'rich' and 'smooth.' But what do these really mean?
The richness of a coffee usually refers to how 'full' its body is. This can mean how intense the coffee feels when you drink it and is usually achieved with darker roasts for a robust flavor.
'Smooth' usually refers to how bitter or not bitter the coffee is. Many coffee lovers tend to lean towards the smoother the better, though some enjoy bitterness.
Then there are the more subtle flavors that brewers like to add. More unique flavors such as caramel, vanilla, and milk chocolate are often used sparingly so not to overpower the taste of the brew. But even in small doses, these flavors can completely transform your coffee into something amazing.
Researching the flavor profile of whatever coffee it is you're looking for is vital in your final satisfaction as a customer and coffee lover, so don't ignore it!
Sourcing
Another thing to think about is how each company sources their beans. In the past, it was normal for companies to exploit workers in faraway countries, or to buy from middlemen who kept their workers in unfair environments.
Thankfully, these days there is a lot more awareness of conditions for workers due to policies like 'fair trade' and others.
Most modern coffee companies will ensure that there is visible information you can read regarding how they get their coffee beans and the impact it has on farmers and the environment. So it's important to keep your eyes out for this if the ethical side of coffee is something that concerns you.
Generally, words and phrases to look out for are things like 'ethically sourced,' or 'organic.' These also give you a better idea about the quality of the coffee you'll be putting in your body, as well as the character of the company you'll be giving your hard-earned money to!
Ethical sourcing means that coffee farmers are compensated for their work in a fair way, but it also means that the way the beans are farmed is environmentally sustainable.
A good coffee subscription service will also educate you on these coffee sourcing nuances as well.
Roasting Process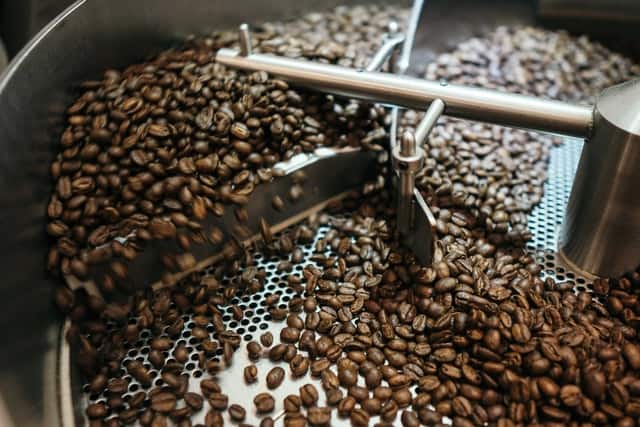 Before coffee can be sold to you to brew yourself, first it has to go through a roasting process. This is usually done by dropping a large number of raw coffee beans into rotating drums. These drums are then heated to a high temperature and roasted.
How long you roast the beans can vastly change what the coffee ends up tasting like – which is why you often see phrases like 'dark roast' or 'light roast' written on cold brew packets and information.
Learning what kind of flavor you like and what to avoid is important when looking for the right flavors of coffee. A dark roast tends to be for much richer flavors, and lighter roasts, like white coffee, tend to be milder and smoother. Make sure you know which you like before you commit to buying a large amount of cold brew!
Final Verdict
An iced cold brew coffee beverage is a delicious way to get caffeinated and enjoy your summer mornings. These 5 cold brew coffee blends all have something to offer to help you optimize your cold brew. And while it may take time to brew, the smooth rich cool crisp flavor will make it all worth it. Want to try it with a twist? Add Nitrogen gas.
These aren't the only coffee brands you can try either. Get experimenting to find which gives you the right flavor balance you prefer the most. Try out different recipes and create your favorite cold coffee drink!
Frequently Asked Questions
What is Cold Brew?
Cold brew coffee is coffee that has been made specifically to brew in cold water over a long period of time. Cold brew coffee is never mixed with boiling or hot water and relies on time to brew, rather than heat.
Is Cold Brew Coffee Stronger Than Regular Coffee?
Cold-brew can vary in caffeine content, and each brew is different. Some companies will write their caffeine content per milligram in the informational sections of their website/product.
What are Coffee Grounds?
Coffee grounds are dregs that remain after brewing coffee. They are usually thrown away or used as compost.
Is Cold Brew Just Coffee?
Cold brew coffee is just coffee, though it is almost always used for iced coffee and takes a lot longer to brew than other kinds of coffee.
Is Cold Brew Healthy?
Cold brew coffee is about as healthy as any other kind of coffee or iced coffee. Cold brewing coffee does not change the quality or caffeine content in any meaningful way.
What is more important is what else you add to the coffee. Additives like milk, sugar, cream, or sweeteners could make your coffee with ice less healthy for you.
What is Coarse Ground Coffee?
Coarse ground coffee are coffee beans that have been ground chunkier then it otherwise might be when ground for drip machines or espresso pots. There are lots of different types of grind in the world of making coffee, from coarse, to medium, to fine and extra fine.
When it comes to cold brew, a coarse grind is generally seen as the best state for your coffee to be in to create the best flavor and smoothest coffee.
What is Special About Cold Brew Coffee?
Cold brew coffee has many benefits that we've already explored, but its main selling points are flavor, smoothness, and acidity levels. The cold brew method is more likely to produce less acidic coffee, which helps minimize heartburn or damage to your teeth.
What Happens If You Use Fine Ground Coffee For Cold Brew?
If you're not careful you might "over-extract," your coffee, meaning you will steep it for far too long. This can lead to your coffee being overly bitter and spoil any flavors in the cold brew. Fine coffee does not work as well for cold brew as coarse coffee.
Coffee Has Never Read This Good!
Sign up for a FREE newsletter to the best home brewing tips and guides
Thank you for subscribing to The Cup Coffee House Crew! There's a surprise in your Inbox 🙂
Something went wrong.
About the Author
Latest Posts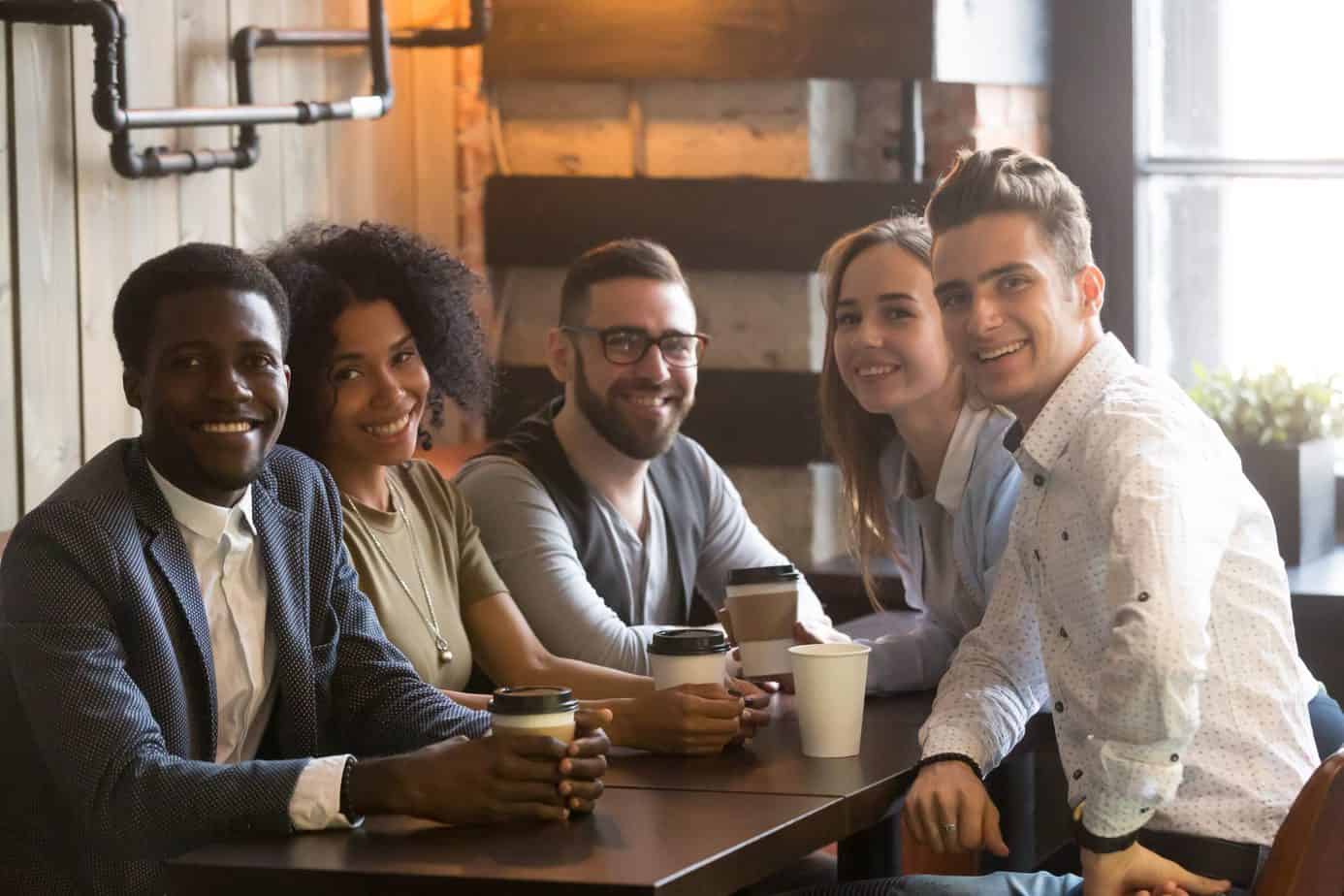 "Jules" is a pharmacist by day and investor, writer, and health nut by night. When he's not sipping on some coffee laced with MCT oil during an 18 hour fast, he is writing about how to get your coffee grind on or playing Monopoly with his 2 boys and wife. Ahh…life is good!