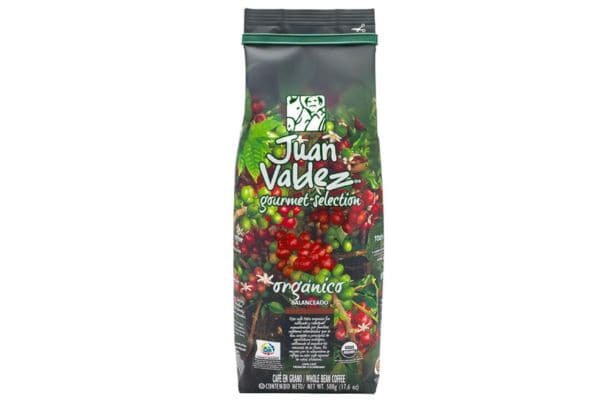 Colombia is known for its decadently delicious coffee. In fact, it has held its spot as the third-largest coffee seller in the world for decades. With single-origin coffees getting extra attention in the third-wave coffee culture, Colombia has secured a solid place in the market. 
This South American country has the perfect set-up to grow coffee beans that are full of flavor, including high altitudes in the Andes mountains, shaded rainforests, heavy rainfall, and a warm climate.
We've searched through the best brands and beans to bring you ten of the best Colombian coffees on the market.
Our top pick is Juan Valdez Organic Gourmet Medium Roast Colombian Coffee. This authentic Colombia coffee has a smooth mouthfeel with flavor notes of Moringa tea and roasted walnuts. One sip of this intense coffee allows you to enjoy the fresh tastes of Colombian coffee without leaving your home.
Last update on 2023-11-29
Take a look at these ten popular Colombian coffees to see which one is right for you!
---
Our List of The Best Colombian Coffee Brands to Try in 2023
Things I like:
Medium roast
Authentic Colombian coffee
Forestry with notes of Moringa tea and roasted walnut
100% USDA certified organic
Medium acidity and body
Rich and robust with an intense aroma
Things I don't like:
Review:
Juan Valdez is a Colombian coffee that is bought and sold in Colombia and is also available in the States via Amazon. The brand has been around since the 1950s and quickly shined a light on the excellent qualities of Colombian coffee.
Juan Valdez is responsible in part for making Colombian coffee the top seller in the coffee market it is today. 
The brand uses sustainable, environmentally friendly coffee practices and the beans are handpicked for the best flavor. This authentic Colombian coffee is both USDA Organic and fair trade so you can feel good about your choice while you drink a cup of excellent coffee. 
This delicious coffee is bold and punchy with the taste of a Colombian rainforest in every sip.
Last update on 2023-11-29
Things I like:
Medium roast
100% Colombian coffee from the Andes mountains
Medium body and low acidity
Smooth with bold flavor
Processed in small batches from family farms
Things I don't like:
Bold flavor lacks the flavor intricacies of other brands.
Review:
If you're looking for authentic Colombian coffee that won't break the bank, Cafe Sello Rojo may be just what you're looking for. This medium-roast coffee is the number one seller in Colombia–and we can see why. 
The 100% Arabica beans are grown on family farms under the Colombian sun. The beans are grown in the Andes Mountains and are hand-picked to meet the large bean Excelso grading standards. Then, they are washed and sundried to lock in flavor before roasting. 
Cafe Sello Rojo is a medium-roasted coffee with low acidity and a bold finish. It has been a staple in Colombian households since the 1930s. This coffee is perfect for trying authentic Colombian coffee without putting a dent in your budget.
Last update on 2023-11-28
Things I like:
100% Premium Arabica Coffee (Castillo variety)
Grown in the Huila Colombia region in volcanic soils and an ideal altitude
Medium roast
Single-origin coffee beans are carefully hand-picked for quality
Flavor notes of chocolate, Panela cane sugar, and cinnamon
Eco-friendly growing techniques and Fair Trade
Things I don't like:
Review:
Cielito Paradise Colombian Coffee uses 100% Arabica beans grown in the Huila specialty coffee region. This region boasts rich volcanic soil at very high altitudes, adding unique flavor notes to the beans such as decadent chocolate, Panela sugar, and spicy cinnamon.
Coffee farmers from the Paez ethnic group grow these coffee beans on small farms. They use eco-friendly farming techniques and meticulously hand-select the coffee beans for quality. Cielto Paradise Colombian Coffee also acts according to Fair Trade principles.
This delicious coffee has a rich flavor you won't soon forget. However, the price may be prohibitive for some.
Last update on 2023-11-28
Things I like:
100% Arabica beans from the Colombian Andeano Estate
Medium roast preground coffee
Contains flavor notes of chocolate, caramel, and orange.
Shade-grown and washed for clean flavors
Immediately packed and sealed after roasting for freshness
Fair-trade and Kosher-certified
Things I don't like:
Pre-ground coffee can limit your brew method options. It also loses flavor quicker than whole beans.
The coffee flavor may taste weak if you add milk.
Review:
Volcanica Colombia Supremo Coffee is a single-origin coffee full of traditional Colombian flavor notes such as bittersweet chocolate, caramel, and orange. 
The Volcanica brand partners with local farmers who grow coffee beans in nutrient-rich volcanic soil. These 100% Arabica coffee beans come from the Colombian Andeano Estate and are shade-grown, then washed for a clean-tasting, mellow coffee. 
If you prefer a smooth cup of coffee that is rich in flavor, but not overly bitter or acidic, this Colombian coffee is a great option to try.
Last update on 2023-11-28
Things I like:
Washed 100% Arabica beans grown in Colombia
Lightly roasted
Best prepared using pour-over or drip-brewing methods
Balanced, fruity flavor notes of grapefruit, bergamot, and honey
Rainforest Alliance promotes sustainable farming methods
Things I don't like:
Coffee notes are subtle and light.
Best without milk or cream.
Review:
Lavazza is a well-respected Italian brand that has turned (some of) its attention to Colombian coffee. This mellow Arabica coffee contains the fruity notes you expect from a lightly roasted coffee with a hint of bergamot to spice things up. 
If you prefer a strong cup of coffee with bold flavors, this Lavazza coffee may fall flat. However, this Colombian coffee can be a nice deviation from your regular bold blends if you enjoy trying different flavor profiles. 
A drip or pour-over method is perfect to bring out the subtle flavors of this delicious coffee. 
Lavazza ¡TIERRA! Colombia
The Lavazza ¡TIERRA! Colombia is lightly roasted Arabica beans grown in the lands of Colombia with fruity and citrus flavor notes.
Last update on 2023-11-28
Things I like:
100% organic specialty-grade Arabica beans
Medium-dark single-origin coffee
Low-acidity without bitterness
Well-balanced flavor with fruity notes
Whole beans suitable for any coffee brew method
Family-owned business and sustainably grown coffee
Things I don't like:
Smooth-tasting, but not as robust as dark roasts.
Review:
The Java Planet Organic Colombian Coffee is a single-origin coffee with a well-balanced flavor. The specialty beans are handpicked from the top 2% to ensure you are getting the highest quality coffee. Then, the coffee beans are roasted until medium-dark giving your cuppa a full body and a smooth-mouth feel. 
This coffee is less acidic than others, making it easy on the stomach. Java Planet Organic Colombian Coffee manages to retain a smooth taste without bitterness. Also, these coffee beans are sustainably grown by a family-owned small business.
Last update on 2023-11-28
Things I like:
100% Arabica coffee
Bold-flavored medium roast
Pre-packaged for single-cup doses
Nutty and herbal flavor notes
Ethically sourced in partnership with Conservation International
Things I don't like:
Instant coffee won't have the same depth of flavor as natural coffee grounds
Review:
While natural coffee bean grounds can give you the best-tasting Colombian coffee, instant coffee can come in handy when you want to have a quick 8-ounce cuppa while on the go. 
This medium-roast Starbucks VIA Ready Brew Colombia packs a punch of flavor and caffeine for the perfect morning or afternoon pick-me-up. Also, the beans are ethically sourced so you can enjoy a quick cup with peace of mind.
The rich nutty flavor of Colombian coffee comes through in this Starbucks blend and is punctuated with spicy herbal notes for a delicious-tasting drink. The coffee comes pre-packaged in single-cup doses, so you can get a consistent brew each time without worrying about measuring coffee.
Last update on 2023-11-28
Things I like:
Medium roast
Bold, bright flavor
Standard pre-portioned pods give a consistent flavor
Full-bodied brew pairs well with milk
Brews quickly within a minute
Compatible with many Keurig brand pod machines
Things I don't like:
Pods are recyclable in some areas, but not all.
Review:
The Cafe Bustelo brand offers some of the best Colombian coffee pods on the market. This brand usually focuses on Cuban coffee. However, Cafe Bustelo also provides a bold Colombian coffee you can brew easily in a pod machine. 
This medium-roast coffee is perfect for those days when you want to enjoy a quick cup of coffee before you rush out the door in the morning. While many K-cup coffees are disappointingly weak, Cafe Bustelo provides a richly flavored coffee that can hold its own even in milk-based drinks. Its acidity is low, however, it can tend toward bitterness if you drink it black. 
Last update on 2023-11-28
Things I like:
Medium-roasted in an environmentally-friendly Loring Roaster
Chemical-free Swiss Water Processed decaffeination
Full-bodied and rich in flavor
Beans are grown in the Huila region at high altitudes of 1500-1700 meters above sea level
Flavor notes of honey, walnut, stonefruit, and chocolate
Whole beans allow you to grind the beans for a variety of brew methods
Affordable price
Things I don't like:
Not dark enough for cold-brew coffee.
Review:
If you love the taste of single-origin coffee but need to cut down on caffeine, this Fresh Roasted Decaf Colombian Coffee is definitely worth a try. This brand uses a Swiss Water Process (SWP) to remove over 99% of the caffeine. Instead of chemicals, water is injected into the beans to remove the caffeine while the full coffee flavors remain. 
These coffee beans are grown at high altitudes in the Huila region and contain rich flavor notes of honey, walnuts, stonefruit, and chocolate. Although many SWP decaf coffees are cost-prohibitive, Fresh Roasted's Colombian decaf coffee is more affordable than most and comes with an excellent South American flavor.
Last update on 2023-11-28
Things I like:
Dark-roasted 
Flavor notes of dark chocolate
100% Colombian Arabica coffee beans
Intense flavor with a strong body and low acidity
Perfect for espresso, cold brews, and milk-based coffee drinks.
Hand-selected beans grown at high altitudes on a small family-owned coffee farm
SCA-certified coffee roasters
Things I don't like:
Expensive (but worth it!)
Review:
This La Divisa Dark Roast Colombian Coffee is one of the best Colombian ground coffees available. The beans are grown at high altitudes resulting in a smooth, creamy body and a sharp sweetness. You can taste rich chocolate notes throughout this intense coffee. 
While La Divisia also roasts medium and light roast Colombian coffees, this dark traditional roast is perfect for espressos and cold brew. You can enjoy a flavorful cup of coffee with low acidity and a creamy mouth feel. Add a splash of cream for a delightful dessert-like pick-me-up.
Last update on 2023-11-28
The Colombian coffee trade: A brief history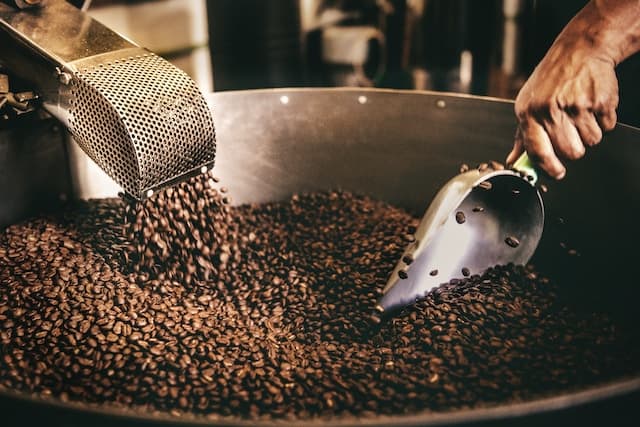 Jesuit priests are credited with tending the first coffee crops in Northeast Colombia as early as the 1600s. From there, this tasty drink quickly caught on in the region and small family coffee farms popped up all around the nation. 
In the late 1700s, Colombia exported 100 bags of these coveted coffee beans to the States. This set the stage for the major player Colombia was going to become in the international coffee market. 
By the early 1900s, Colombian coffee was responsible for roughly half of Colombia's total exports. Then in the 1920s, the National Federation of Coffee Growers of Colombia appeared on the scene to market Colombia's successful cash crop.
In the 1950s, a New York marketing agency created Juan Valdez to create international interest in Colombian coffee. This fictional character was intended to capture the essence of authentic Colombian coffee farmers. The marketing strategy promoted single-origin Colombian coffee and quality hand-picked beans indigenous to specific South American regions.
Today, Colombia steadily ranks third internationally as the largest producer of coffee. This Latin nation has ideal conditions for growing beans that are both hardy and full of flavor. It's no wonder that Colombia boasts over 500,000 family coffee farms. 
What makes Colombian coffee so special?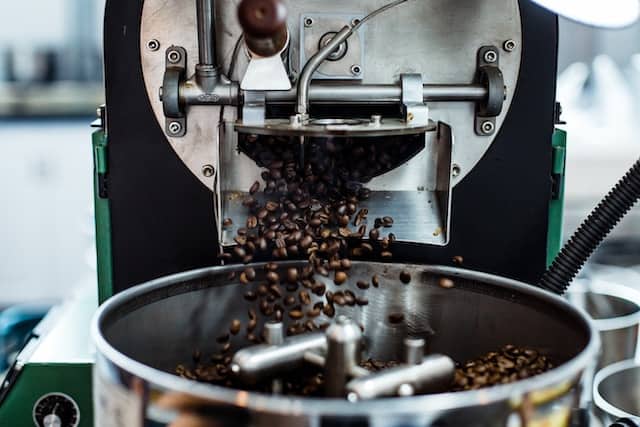 Colombia is one of the largest producers of coffee and its rich-flavored coffee beans are sought after all around the globe. The reason for these beans' popularity lies in the rich growing conditions of the Colombian soil and climate, the farmers' careful processing methods, and the distinct aroma and flavor notes inherent in the beans.
Ideal coffee bean growing conditions
While coffee is grown all around the world, some areas are more conducive to coffee growing than others. Colombia boasts just the right environment for its coffee plants to produce flavorful beans. 
The Colombian climate is mild and not prone to extreme temperature changes– temperatures rarely get below freezing. The coffee plants receive the right amount of sunlight and rainfall for healthy growth and many plants grow in nutrient-rich soil. 
With Colombia's mountainous terrain, many coffee plants grow at high altitudes. This slows the growth rate of the plants, which gives the coffee beans more time to develop and results in higher-quality coffee flavors. Also, rainforests can provide a shady spot for coffee plants to thrive and develop intricate coffee notes.
Careful processing methods
Colombian coffee growers number in the thousands. However, the vast majority are small family farms that take pride in the quality of their coffee beans. Many Colombian coffee beans are hand-picked and sorted according to bean size. Supremo are large-sized beans, while Excelso are slightly smaller. 
Some coffee lovers prefer the larger Supremo beans because these can contain more flavors from the soil. However, whether large or small, the most important thing is for the coffee beans to be grinded into a similar consistent size for even extraction. 
Colombian coffee flavor profile
Colombian beans are known for their robust flavor, mild acidity, and natural sweetness. Some common flavor notes you can find in Colombian coffee beans are chocolate, nuts, and red fruits, with a hint of Panela sugar and spices such as cinnamon and bergamot. 
You can enjoy a smooth, well-balanced cup and the taste of the Andes mountains or the Amazon rainforest in each sip without ever leaving your home! 
Best ways to brew Colombian coffee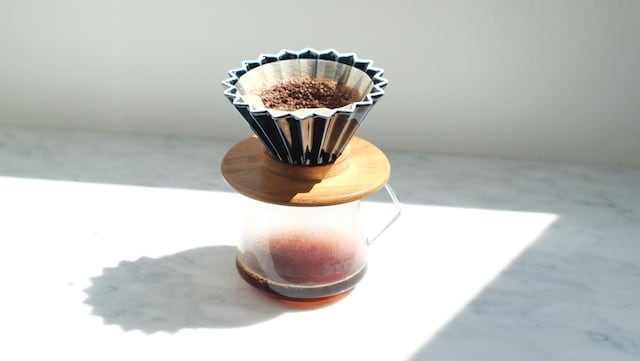 The most common way to brew coffee in the States is using a drip machine, and the easiest way is a pod machine. However, there are plenty of other ways to get the most flavor out of your Colombian coffee beans. 
The most authentic way to brew Colombian coffee is by using a pour-over method. However, French press and espresso makers can also bring out delicious flavors of gourmet coffee beans. Here are a few brew method basics and tips to consider as you make a cup of Colombian coffee.
The most authentic brew method for Colombian coffee: Pour over
Most Colombian households brew their coffee using a reusable cloth filter and a pour-over method to achieve an authentic cup of black tinto coffee. Or you can add lots of milk for a Colombian cafe. 
This brewing method is perfect for getting the most flavor out of light and medium roast Colombian coffee. Also, it doesn't require heavy equipment or even electricity so you can brew at home or outdoors as long as you have a pot to heat water. However, the pour-over method requires more time and some skill to create the perfect cup.
Pro tip: Begin pouring at the center and slowly work toward the edges then back inward to evenly extract coffee from all the grounds. A gooseneck kettle is your best friend here. 
The simplest method: French Press
Like the pour-over method, a French press is inexpensive and doesn't require an electrical outlet. Also, a French press is a more forgiving brew method than a pour-over. Simply pour hot water over the coffee grounds and allow the pot to steep for about four minutes before pressing down the plunger. 
Pro tip: Bloom the coffee by covering the grounds with hot water for 30 seconds before adding the rest of the water. This can enhance the flavor of your coffee. Also, once the pot is finished steeping, pour the coffee into a carafe to avoid over extracting your brew.
The best method for dark roasts: Espresso maker
An espresso maker can bring out the rich, chocolatey flavors of dark-roasted Colombian coffees. This quick brew method picks up all the best essences of your coffee beans and leaves the bitter and acidic tones behind. Choose an espresso maker with nine bars of pressure or more for the best-tasting espresso with a layer of crema on top.  
Pro tip: If you are using a semi-automatic espresso maker, tamp the coffee grounds firmly into the filter before attaching it to the group head. Pressing too hard can block the flow. However, tamping too lightly can result in an unbalanced flavor.
The most travel-friendly method: Aeropress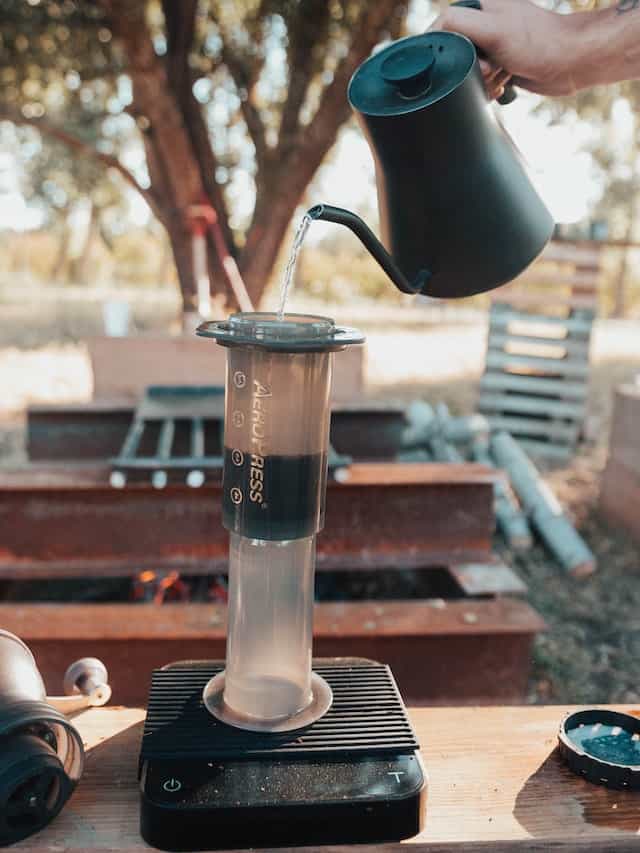 An Aeropress can bring out excellent flavor quality from your Colombian coffee. Also, it is a compact and relatively indestructible piece of equipment. The coffee grounds are covered with hot water for about one to three minutes. Then, you can press the plunger to filter out the coffee grounds while you fill up your mug. 
Pro tip: After you add water to the Aeropress, stir the grounds for an even extraction. 
As always, make sure you are using the appropriate time, temperature, and coffee-to-water ratio for your brew method of choice.
Final Verdict
Single-origin coffees give you the chance to taste the world without leaving your home (especially if you order coffee via Amazon.com!). Colombia coffee has some of the best single-origin coffees with enticing aromas, well-balanced acidity, medium body, and a clean-washed flavor. 
Last update on 2023-11-29
Our top pick for a standard drip or pour-over brew is the internationally acclaimed Juan Valdez Organic Gourmet Colombian coffee. After a look at our top 10 best Colombian coffee options and brands, it's your turn to decide which flavor profile suits your palate.
FAQs
What is the best coffee brand in Colombia?
Juan Valdez may be the Colombian coffee brand with the most international attention. However, Café Sello Rojo has been the top-selling brand among local Colombians for decades. Whichever brand you choose, the rich soil and high altitudes in Colombia make for a decadent brew that will tantalize your taste buds.
What coffee is famous in Colombia?
Most Colombians choose to drink their coffee black sweetened with natural sugar and without adding any milk products. This drink is called "Tinto" and is usually poured into 4-oz to 10-oz servings. Most often, Colombians use a pour-over brewing method with a cloth filter. This delicious coffee is commonly found in street markets, coffee farms, hotels, and Colombian households.
Coffee Has Never Read This Good!
Sign up for a FREE newsletter to the best home brewing tips and guides
Thank you for subscribing to The Cup Coffee House Crew! There's a surprise in your Inbox 🙂
Something went wrong.
About the Author
Latest Posts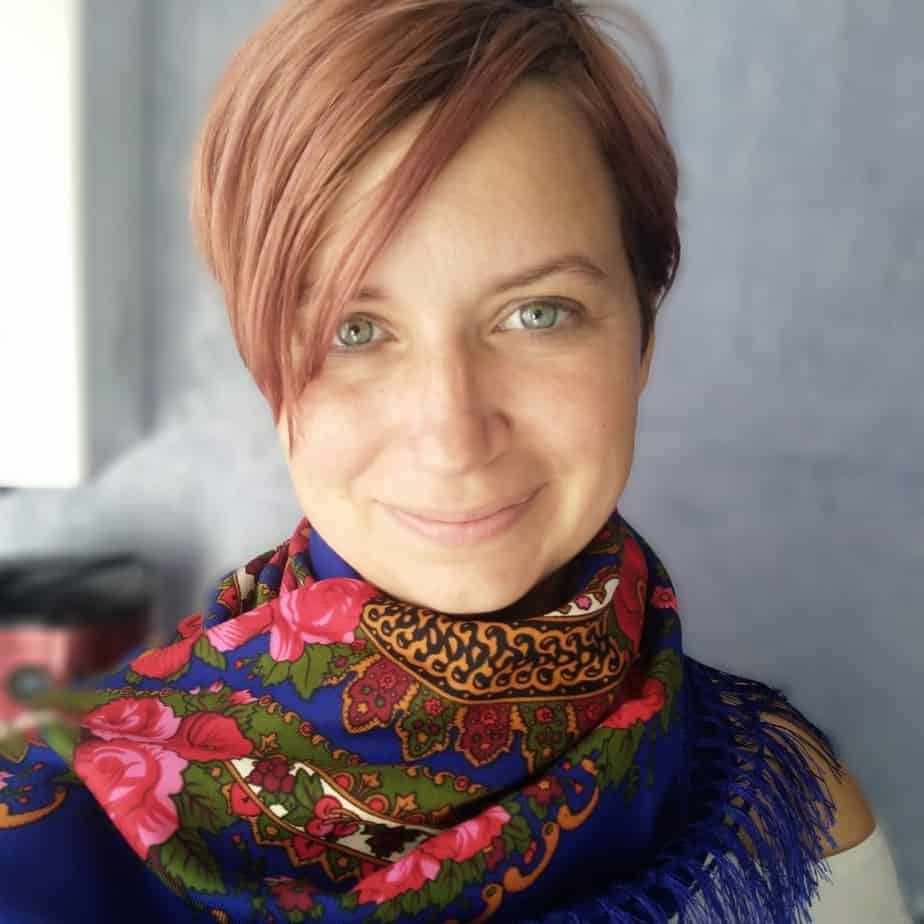 Alex Praytor worked her first job as a barista, finished college, and then took a tour to the other side of the globe. She fell in love with espresso and her would-be husband in Europe. She spends her spare time visiting native Texas landmarks, ancient castles, and all the coffee shops she finds along the way. At home, she is a mom, ESL teacher, and writer, who hones her coffee-making skills daily. She enjoys passing on her coffee findings to fellow caffeine addicts in search of the perfect cup.
Chief Editor