Last updated on March 9th, 2023 by Alex Praytor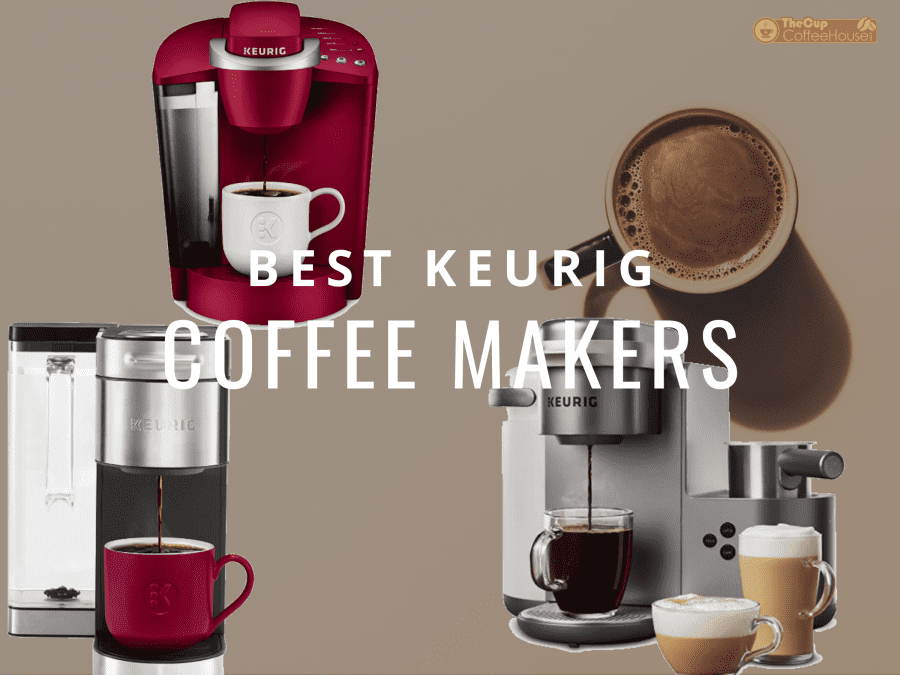 If you're on the go a lot (who isn't these days?!), you need your caffeine more than ever. The problem is you may not have time to make (or drink!) a full pot of coffee as you rush out the door. Keurig came into our homes with K-cups in the early 2000s and revolutionarily changed the way we drink our morning cuppa.
These single-serve machines let us make one quick cup of coffee directly into our travel mugs. You don't have to measure out coffee grounds so you get a consistent cup of coffee whenever you want!
As we sorted through the massive list of the latest and greatest of Keurig brands to find the the best Keurig coffee maker, we found many models for various needs. You can find a machine for office or home, for specialty drinks, or your average cup of Joe. 
Want the quick summary? Our top pick from the list was the Keurig K-Supreme Plus. This coffee maker combines technology with flavor to give you a great-tasting cup of coffee. Its Multi-Stream Technology uses 5 streams of water instead of one for a more even infusion. This ensures you get the maximum flavor out of the grounds and into your coffee cup! You can also control the water temperature and save your favorite brew settings for up to three users.  We love that the K-Supreme can give you a simple, better-tasting brew.
Last update on 2023-05-24
The Keurig K-Supreme Plus is perfect for coffee drinkers both beginners and pros who value convenience but also want more flavor to their cup.
We'll let you know a bit about the Keurig brand, show off some of the best Keurig machines currently on the market, and fill you in on how to use and care for your machine. Let's dive in!
---
A Bit About the Keurig Brand
The original coffee brand, Keurig, was founded in 1992 in Massachusetts by John Sylvan and Peter Dragone. The business started out as two guys tinkering around with coffee pots and single-serve coffee pods and then it turned into a billion-dollar enterprise. But, this success didn't happen overnight! 

The first K-cups and brewers were sold in 1998 only to businesses. These first models were often bulky and heavy to transport. Still, the quick-brew concept was a success that caught on quickly in the business world.
By 2004, Keurig began making smaller-scale K-cup coffee makers for American homes. The brand has changed hands a few times since its founding with Keurig Dr. Pepper being the most recent iteration. But the concept of a quick, clean brew using K-cups has stayed the same.
How Popular is Keurig?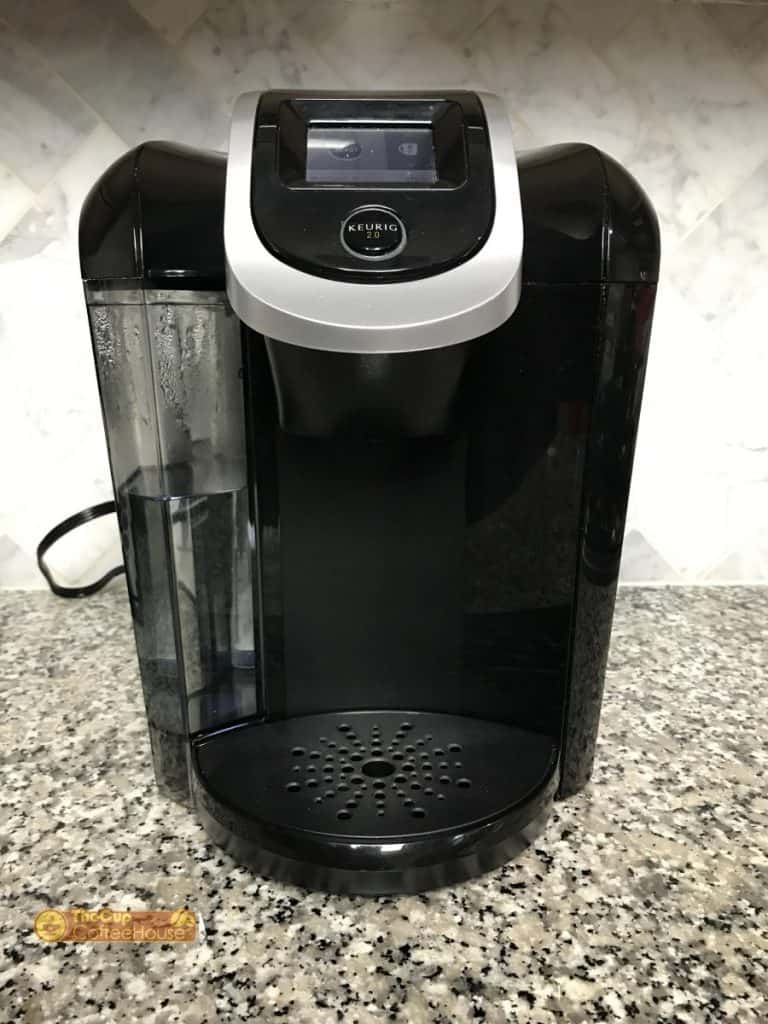 Keurig's popularity has only grown since it first opened its doors in the 1990s. This brand has revolutionized how we drink coffee as a nation! According to Statista.com, single-serve K-cup style brewers are currently second only to standard drip coffee machines in popularity.
Marketwatch.com reports that approximately 20 million households in the U.S. own a Keurig machine. Not bad! Keurig showed us an easier way to brew our morning coffee. And we're here for it!
The 8 Best Keurig Coffee Makers
Over the years, Keurig has brought in innovative ideas and improved on old models. This brand has now become a staple in homes throughout the U.S. 
Let's look at some of Keurigs best models on the market right now…
Things We Like:
Brews 4, 6, 8,10, and 12-ounce cups
78-ounce water reservoir
Multi-stream technology
3 brew strength options
3 temperature controls
Bold brew option or hot over ice
Accommodates 7" travel mugs
Compact size
Things We Don't Like:
No multi-position water reservoir on this model. 
Review:
The Keurig K-Supreme is a new model on the market and has a lot of great amenities that makes your life easier. This high-tech model allows you to control the strength of your brew and the temperature. You also get to pick from more cup sizes from a 4 ounce to a 12-ounce cup. Once you find the settings that are perfect for you, you can save your preferences. This feature can be a time-saver!
The Multi-Stream Technology is one of our favorite features on this brewer. It infuses your grounds with 5 streams of water, in a pour-over style brew. This method will give you a more even extraction and a better-tasting cup of coffee. 
The K-Supreme also has one of the largest water tanks in its gamut so you don't need to fill it up as often. The price is not overly steep at around $160.
The Drawback:
While the previous model, Keurig K-Supreme, had a multi-position reservoir, the K-Supreme Plus does not. This is a little disappointing that we lost that feature on this model. 
Still, the Plus comes with a larger water tank, more brew options. It also allows you to save your favorite settings. In the end, the K-Supreme Plus still comes out ahead with no extra cost.
What others are saying about this machine:
Many customers commented that the Keurig K Supreme Plus is quieter than other Keurig models and it will give you better-tasting coffee.
Our Verdict:
Keurig is known for their quick brew, easy to use machines. But we particularly love that on the K-Supreme, the brand centers its focus on the flavor of your cup of coffee. We also love that you can brew a short 4-ounce cup as a base for specialty drinks. Or, you can brew a 12-ounce mug to make your cup of coffee go further. This machine is versatile to meet your needs and gets our top pick award.
For a more in-depth review and look at the Keurig K-Supreme, check out our review and comparison of the K Supreme vs the Plus vs the SMART.
Things We Like:
Brews 6, 8, 10, and 12-ounce cups
52-ounce reservoir
Quiet brew technology
Strong brew option
Quick brew time
Dispenses hot water
Compatible with 7.4" travel mugs
Comes in 6 different colors
Things We Don't Like:
Review:
The Keurig K-select is a perky machine that comes in 6 fun colors. You can match your kitchen appliances, or make a splash with an eye-catching red, or blue machine. This model has a decent-sized water tank that holds 52 ounces. You can also brew 4 different cup sizes from 6 ounces up to 12 ounces. 
We love that this model gives you a quieter brew to start your morning. This is perfect if you want to sneak a cup before the kids wake up. For the tea-drinkers in your family, you can simply choose your size mug and run hot water through the machine without a pod onto your tea bag. You can even run water over Ramen Noodles if that's your thing! 
Whatever drink you choose, you can get your brew in under a minute. This coffee machine with loud colors, but a quiet brew system may be exactly what your kitchen counter needs!
The Drawbacks:
Unlike the K-Supreme, the K-Select won't allow you to choose the temperature of your brew or save your preferences. You also miss out on the 4-ounce cup size and will only get a single stream of water to infuse your brew.
What others are saying about this machine:
Many liked that this Keurig coffee maker takes up a bit less counter space than older models and has a strong brew option.
Our Verdict:
Although the Keurig K-Select may not have quite as many features as the K-Supreme, we still like what we see in this model. You have important features such as the strong brew option, quick and quiet brew system. Also, you can pick a fun color to make your coffee corner the main attraction of your kitchen! This model generally runs from $100 to $150 depending on the color you choose.
For a more in-depth review and look at the Keurig K-Select, check out our beginners report on the K-Select coffee maker.
The K-Elite is also a good quiet brewer that you can consider. Check out our full in-depth review.
#3. Best for Specialty Drinks: Keurig K-Cafe
Things We Like:
60-ounce reservoir
2 oz hot + 6, 8, 10, and 12 ounce cup sizes
Hot and cold milk froth
Works with any K-cup
Brews regular coffee and specialty drinks
Auto-off 2 hours after the last brew
Fits 7.2" travel mugs
Smart start feature
Things We Don't Like:
Does not use bars of pressure espresso. Brews only concentrated coffee.
Review:
The Keurig K-Cafe makes it easy for anyone to be an at-home barista. Unlike many specialty machines where you have to choose between regular coffee and specialty drinks, this machine lets you have both. You can brew a 2 ounce shot for your lattes and cappuccinos. But, if you want a regular cup of Joe, you can choose a 6-12 ounce cup of coffee.
With the Smart Start feature, you don't have to wait for the machine to heat up before choosing your cup size. When you are rushing out the door, every minute you can shave off helps!
To make lattes and cappuccinos, you can use regular K-pods and brew them as 2-ounce shots. Then, you can use the built-in frother to steam hot milk or top off a cold drink with cold foam. Invest in a few syrups and you have your own at-home coffee bar! 
The Drawbacks:
The Keurig K-Cafe is more expensive than other Keurig models running around $200. However, many other specialty coffee makers charge much more.
Our biggest beef with this machine is that instead of brewing espresso using 9+ bars of pressure, it just brews concentrated coffee for its shot. This works fine as a base for specialty drinks. However, this 2-ounce shot won't have that rich and creamy espresso taste if you drink it on its own.
What others are saying about this machine:
Most customers found the K-Cafe incredibly easy to use. They were also impressed with the value you get from the milk frother.
Our Verdict:
We love that the Keurig K-Cafe makes specialty drinks accessible to all of us average Joes. We'd like to get a more authentic espresso from this pod machine (Nespresso finds a way!), however, we like the features this machine does offer. The value seems to meet the price tag here.
For a more in-depth review and look at the Keurig K-Cafe, check out our review and comparison of the K-Cafe and Nespresso Vertuo.
Things We Like:
Brews 4, 6, 8, 10-ounce cups
90-ounce water reservoir
Touch screen interface
Adjustable brew temperature 
Programmable auto on/off settings
Auto shut-off
Durable build
Things We Don't Like:
The K-155 is not compatible with reusable K-cups.
Does not have a direct water-line connection.
At $300 it's the most expensive model on our list.
Review:
The Keurig K155 Office PRO is designed to be used in office spaces. This means that it can withstand consistent use in your breakroom at work better than at-home Keurig models.
The touch screen interface makes it easy to select the brew you want. You can pick from 4 different cup sizes and also adjust the brew temperature to suit your style. This coffee maker brews a cup in less than a minute and holds up to 90 ounces of water in its reservoir. That means the line to the coffee pot should move quickly!
The Drawbacks:
While most of the Keurig machines allow you to brew your own coffee grounds with the reusable K-cup, this more industrial machine does not. At work, it could back up the breakroom if all your co-workers decided to pull out their coffee grounds from home and fill up K-cups. So, we don't miss that feature so much on this model.
What others are saying about this machine:
Most customers enjoyed the durability of the K155 Office Pro. Some even bought it for use at home! Some customers wished this model had a cup size larger than 10 ounces.
Our Verdict:
The Keurig K155 is a sturdy machine that is meant for high-traffic areas. Its interface makes it simple for even those unfamiliar with Keurigs to use. If you are planning to use a Keurig in highly trafficked areas, the K155 should hold up better than your average Keurig. However, for home use, we'd suggest a cheaper model with more options.
Things We Like:
6-12 ounce cups
Compatible with My K-Cup Reusable Filter
Auto-off
Compact footprint
Lightweight
Cord-storage
Fun colors
Things We Don't Like:
You have to refill the water tank for each use.
Review:
The Keurig K-Mini is a tiny little powerhouse that offers you a 6 to 12-ounce cup of coffee when you are in a hurry. It can fit easily on your desktop and it is lightweight enough that it can travel with you wherever you go! The cord stores inside your machine making it even more portable.
Not only does it go with the flow of your lifestyle, but you can also choose a color that matches your personality. The K-Mini comes in pink, light blue, or red. You can also choose between black and gray for a more classic look. The Keurig K-Mini is both cute and practical. It is sure to win its way to your heart!
The Drawback:
With the K-Mini's compact size, you will need to fill up your reservoir for each use. This is not ideal, but not too tricky, either.
What others are saying about this machine:
Most customers agreed that this little brew-master makes a hot cup of coffee. Also, the plastic casing of the Mini holds up well when you take it traveling. It gets a 4.6-star rating out of 60,000+ reviews.
Our Verdict:
The K-Mini can brighten up small spaces, but it is not just another pretty face! While it is one of the cutest Keurigs on the market, it also doesn't slack off when it is time to make your coffee. At around $70, this model is the cheapest on our list and a great budget friendly option.
For a more in-depth review and look at the Keurig K-Mini, check out our beginners report on the K-Mini single cup coffee maker.
#6. Best for Large Groups: Keurig K-Duo 
Things We Like:
60-ounce reservoir
Brew: 6, 8, 10, or 12-cup carafe 
Also brews 6, 8, 10, or 12-ounce single cups.
Pause and pour 
Programmable 24 hr brew for carafe
Strong brew option
Ground coffee and K-cup pods
Fits an 8" travel mug
Things We Don't Like:
Shared reservoir between the carafe and single-cup sides.
Review:
If you can't decide between the convenience of a single-brew and the volume of a carafe, the Keurig K-Duo relieves you of having to decide and gives you both. This unique Keurig model is two machines in one. You can brew 6-12 cups of coffee in the glass carafe or 6-12 ounces on the single-serve side.
The pause and pour function on the carafe side allows you to sneak a taste of your coffee without making a mess. You can also program your coffee maker 24 hours in advance to be ready and waiting in the morning.
If you are home alone, brew a no-hassle single cup using a pod. Choose a strong brew for even more coffee flavor! We like that this coffee pot allows you to drink coffee your way. 
The Drawback:
The Keurig K-Duo offers you two separate brewing options but only gives you one water tank. This seems like it would lead to more confusion when you switch between sides as opposed to less.
What others are saying about this machine:
Most fans of the K-Duo love that you get a coffee maker that can brew for one or many. They appreciated that even large travel mugs fit under the drip on the single-serve side. However, some customers noted that the pour spot on the carafe has room for improvement.
Our Verdict:
We love the versatility of the Keurig K-Duo. This seems like the perfect option for those who want a quick cup before work in the morning, and a party on the weekend. Instead of storing multiple machines, you have one relatively compact machine that does it all.
For a more in-depth look at the Keurig K-Duo Essentials or K-Duo Plus coffee makers, check out our full review. 
Things We Like:
Brew 6, 8, and 10-ounce cups
48-ounce water reservoir
Quick brew time
Auto shut-off
Compatible with reusable coffee filter
Removable drip-tray
User-friendly
Things We Don't Like:
The largest cup it will brew is a 10 oz cup 
Larger footprint
Review:
You can't mess with success, and this basic model is a Keurig classic. It has a large backing of fans getting 4.7 stars with over 80,000 reviews. That's an impressive show of support!
If you want a straightforward machine to cover the basics this one has your back. It can get your brew ready in less than a minute and will shut off automatically when it is done. It's even compatible with a reusable coffee filter if you like the taste of freshly ground coffee. This machine gets the job done and is made to last. It comes in two classic colors, black and red.
The Drawbacks: 
If you like to fill up your travel mug, the classic Keurig will only brew 10 ounces of coffee at the most. That is less than a Starbucks tall. It also will take up more counter space than other Keurig models.
What others are saying about this machine:
Most customers liked that the K-Classic was easy to use and flexible for multiple member households.
Our Verdict:
The Keurig K-Classic may not have a lot of bells and whistles, but it is easy to use and has some of the main features we want. You get an automatic shut-off, 3 different cup sizes, and you can use your own coffee grounds. Costing just over $100, this Keurig has good value for the price. Perfect for casual beginner coffee drinkers who want a reliable hot cup every morning.
For a more in-depth look at the Classic Keurig, check out our full K-Classic review.
Also check out our side by side comparison and review of the K50 and K55 models.
Things We like:
8, 10, or 12-ounce cup
46-ounce water reservoir
Auto-off after 5 minutes
Compatible with reusable coffee filter
Small footprint
Travel mug friendly (up to 7 inches)
Things We Don't Like:
The K-Slim has fewer cup sizes than many other Keurig machines (including the K-Mini).
Usually runs $30-50 more than the K-Mini machine.
Review:
The K-Slim and the K-Mini are both very compact single-serve machines, so what's the difference? We'd say the K-Slim is a perfect option for small kitchen counters and the K-Mini is great for travel.
Unlike the K-Mini, where you have to fill up the water tank each time, this coffee maker has a water reservoir. That's a big plus in my book! The reservoir is smaller-scale than other Keurigs, but still gives you about 4 or 5 cups per tank. You'll also get nice features like an auto-off function and removable drip tray like many other machines. 
The Drawbacks:
The drawbacks to the K-Slim are that you get fewer cup sizes than the K-Mini, fewer color choices, and will also pay more for the machine.
What others are saying about this machine:
Most customers appreciated the small space this 5 inch wide Keurig Slim coffee maker takes up on the kitchen counter. The hot coffee it makes was also notable. Some did complain that the brewing volume may falter.
Our Verdict:
We like the fact that the K-Slim has a water tank that doesn't have to be refilled each time. Still, you get fewer cup sizes and colors for this machine. If the price were the same, this would be a tough call. As it is, we'd probably choose a light blue K-Mini, over a black K-Slim. The K-Express is also another option similar to the K-Slim.
For a more in-depth look at the Keurig K-Slim coffee maker, check out our full review. 
A "How-to" Guide for Keurig Coffee Makers
Now that you have your best Keurig machine in mind, we'll show you how to use your own coffee grounds, how to operate your machine, and how to clean your Keurig coffee maker. 
How to Use Your Own Grounds in a Keurig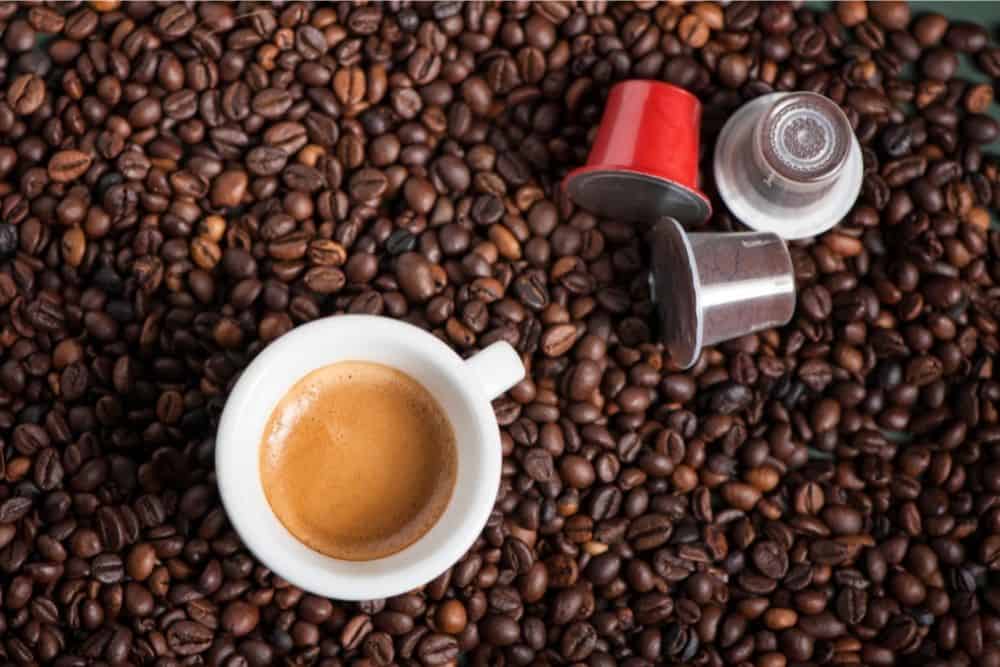 Keurig's K-cups are handy for a quick, no-mess cup of coffee. Luckily Keurig offers a wide assortment of pods from Starbucks, Dunkins, and more.
But, sometimes you just want to grind your beans fresh or try another favorite flavor of coffee. If you want to use your Keurig with some freshly ground beans, here's how:
First, grind those beans! A medium grind usually works best for the Keurig. 
To fill your Reusable My K-Cup Universal Filter, turn the lid counter-clockwise to unlock it. 
Your reusable k-cup will have 2 lines: one for a regular mug and another for a travel mug. Make your choice and add the grounds to the appropriate line. (Don't pack down the grounds.) 
Place the filter in the holder and turn the filter lid to "lock." 
Remove the K-cup holder by opening the brew head and pushing the filter out. 
Replace the K-cup holder with your reusable filter loaded with coffee. 
Make sure your tank has enough water for your coffee and start your brew! 
How to Operate a Keurig
Using a Keurig is pretty self-explanatory. Here's how it works:
Grab your favorite pod and a mug that is appropriate for the size you want to brew.
Raise the handle of the Keurig to insert your pod and then close it. 
Wait for the "ready to brew" message on the display. If your model does not have an interface, wait for the lights on the cup sizes to blink. These signs indicate that your water is hot.
Choose your cup size. Most Keurigs will offer 6 ounces up to 10 or 12 ounces. Choosing a shorter cup will give you a stronger coffee taste.
Wait for the machine to finish up and enjoy a hot cup of coffee!
How to Clean Your Keurig
A Keurig is generally easier than a regular drip pot to clean because the Keurig brews directly to your cup! This saves you having to clean a brew basket and carafe after each use. You'll want to wash the removable drip tray when it becomes dirty.
While you don't need to spend a lot of time on a daily clean, you will need to descale your Keurig from time to time just like every other coffee pot. Most recommend you descale every 3 months to keep limescale from building up and clogging your machine.
Here's how to descale your Keurig using Keurig Cleansing Brew Kit:
Pour ⅓ of the Keurig descaling solution directly into your empty water tank. 
Using the lines on your tank as a guide, add 10 ounces of water.
Make sure there is no pod in your machine and set a travel-size mug under the drip.
Start a brew for cleaning.
Repeat the cycle until there is no more water in the tank.
Let the water tank rest for about half an hour.
Rinse the water tank and run 6-12 brews through your machine before using.
These are the general instructions for how to descale your machine using Keurig's descaling solution. However, check your machine's manual and the descaler package for more specific instructions.
You may also need to drain your Keurig every so often as part of regular maintenance.
Also check out our full step by step guide on how to use a Keurig coffee maker.
FAQs
Does Keurig sell iced coffee pods?
You can use any Keurig K-cup to make iced coffee. However, dark or espresso roasts are better for iced coffee as these will give you a stronger coffee flavor. Brewing a darker coffee ensures your drink doesn't become watered down when the ice melts in your glass. The Keurig K-Cafe even allows you to froth cold milk to top off your iced coffee.
How long can I expect a Keurig coffee maker to last?
Three to five years is the average life expectancy of a Keurig. This is a little longer than other coffee makers, however, they usually also have a higher price tag attached. Most Keurig coffee makers for home use have a warranty that covers the first year. For the longest lifespan, you will want to clean and descale your machine regularly.
Can you put hot chocolate mix in a reusable K-cup?
Yes, you should be able to put hot chocolate mix into a reusable K-cup without a problem. However, Keurig sells Swiss Miss hot cocoa K-cups that you can buy ready-made. If you don't have hot chocolate K-cups and really need this sweet drink, the least messy way to do this without a K-cup is to put the chocolate mix directly in your mug. Then brew hot water on top using your Keurig. 
Final Thoughts
If you are looking for a drip coffee maker that is low-hassle, easy to clean and brews quickly, a Keurig coffee maker may be for you! Keurig has a wide variety of options to fit your lifestyle. Our top choice is the Keurig K-Supreme Plus.
This Keurig model is compact so it fits easily into small corners. Its innovative multi-stream technology gives you a brew-style rich in flavor similar to a pour-over. With one of the largest water reservoirs, four brew sizes, and an iced coffee option, this machine has some of the best value for your money you will find.
Now, which Keurig coffee maker will you choose? Let us know!
Coffee Has Never Read This Good!
Sign up for a FREE newsletter to the best home brewing tips and guides
Thank you for subscribing to The Cup Coffee House Crew! There's a surprise in your Inbox 🙂
Something went wrong.
About the Author
Latest Posts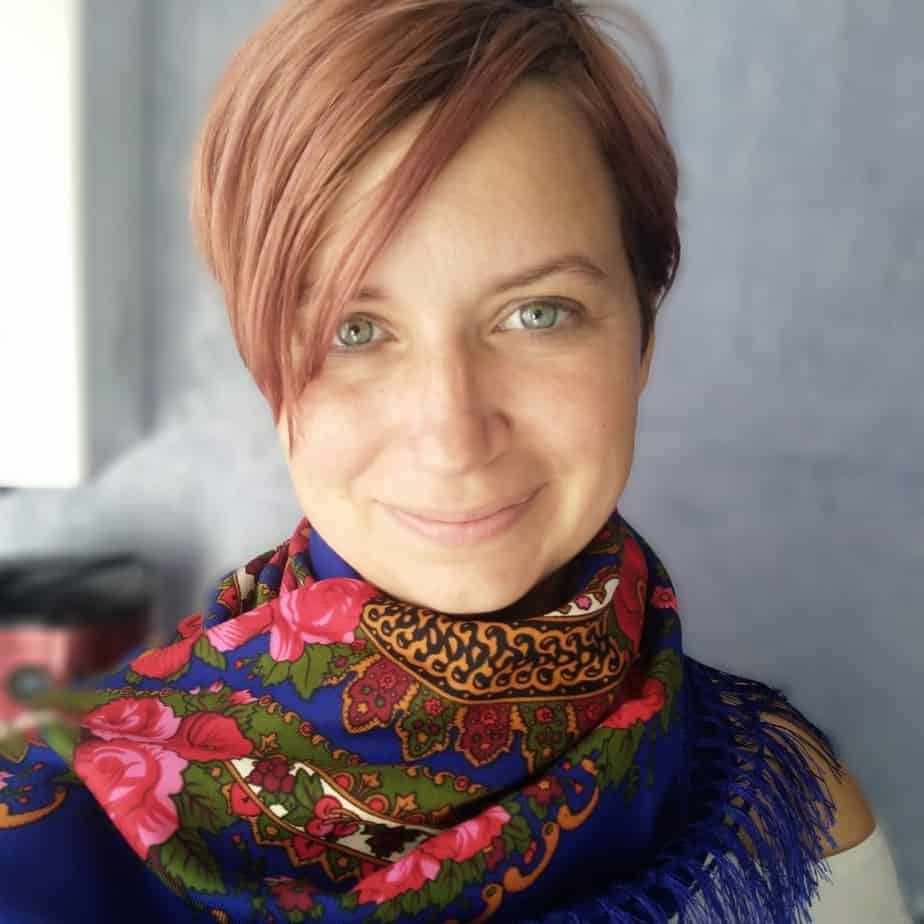 Alex Praytor worked her first job as a barista, finished college, and then took a tour to the other side of the globe. She fell in love with espresso and her would-be husband in Europe. She spends her spare time visiting native Texas landmarks, ancient castles, and all the coffee shops she finds along the way. At home, she is a mom, ESL teacher, and writer, who hones her coffee-making skills daily. She enjoys passing on her coffee findings to fellow caffeine addicts in search of the perfect cup.
Chief Editor