Last updated on January 10th, 2023 by Jules Winnfield
Imagine you are traveling the world and exploring this great planet of ours like you have always wanted. A vacation you have soo deserved.
Between boarding planes, traversing multiple different countries, layovers, week long hotel stays, hiking vast plains and reaching mountainous heights you realize that without your best cup of espresso coffee by your side, all of it would be meaningless.
But what can you use that not only creates a magnificent shot of espresso custom to your palate but is portable, convenient, and lightweight so it doesn't slow you down?
Wait for it…
In steps in the Wacaco Minipresso! A strong contender to help you realize a great flavorful espresso with crema without having to pack a large stainless steel espresso machine in your luggage…because that would just be silly!
Last update on 2023-09-22
In this review we will take an indepth look at the Wacaco Minipresso to help you decide if this portable expresso machine is the right fit for what you are looking for. So whether you want an espresso machine that does the job without taking up space in your home or want a powerful shot of espresso while camping the great outdoors, keep reading to get all the details!
What's So Good About the Wacaco Minipresso?
When you think about Wacaco and their Minipresso, you have to think sheer brilliance, right? Here you have an efficiently designed portable lightweight coffee making gadget that has been engineered specifically as the perfect travel companion. Of course its not all perfect, as we will discuss later, but there are a features worth noting that propelled the Wacaco Minipresso into the 4.5 star satisfaction rating stratosphere. Wacaco believes you can make the world your café. Why?
Important Feature #1: Uses a manual pumping system instead of electricity
One of the things that drive me the most crazy (crazier than usual I guess) is having to keep track of batteries. Which ones work and which don't. And honestly I still haven't figured out how to properly waste or recycle them!
The Wacao Minipresso is a change of pace because you operate the whole thing with literally a few manual pumps. No batteries. No electricity needed. It uses a semi automatic piston to produce the right amount of bars (8) of pressure to extract your espresso.
The perfect setup for when you are camping, hiking, tailgating and you aren't near a power source. This also means the Wacaco Minipresso is lighter and compact since no space is taken for circuit boards and such.
No electricity also means your Minipresso is more resilient. In case you drop it off a cliff (it could happen right?) or falls in water, you can still shake it off, and get a good espresso shot whipped up fast.
For more battery operated coffee makers to choose from, check out this full review.
Important Feature #2: Uses coffee grounds OR coffee pods
Whether you are from the coffee grounds clan and want only the freshest beans or you fair from the coffee pods guild and demand convenience, the Wacaco Minipresso has found a way to satisfy you. How?
Wacaco actually makes 2 different versions of the Minipresso. The GR which uses coffee grounds, and the NS which uses coffee pods. Nespresso brand pods are the recommendation. And while initially I would have said its annoying to have to pick between the two, since both are lightweight, compact, and portable, you could easily get both coffee making gadgets and not lose a lot of space in your luggage.
If you like the idea of having a plethora of flavorful options to choose from between coffee grounds but appreciate the convenience of coffee pods, you may find the cost of having both the Minipresso GR and NS worth it.
Important Feature #3: Makes proper espresso shots
Built with a 70 ml water tank, the Wacaco Minipresso can whip up about 1-2 oz. espresso shots at a time. If you like a nice strong espresso shot to get you going on your trip, then awesome. But if you're like my mother in law who wants a full cup of coffee, then this portable espresso machine misses the mark for you.
One option is to shell out the extra cash for their Aeropress coffee and espresso maker. Another option is you could make DIY Americano espresso. Simply add more hot water into the Wacaco Minipresso and let it pass into your cup. Not ideal but sometimes you gotta get creative when you're in mother nature!
Can Do/ Can't Do
Ok, let's get down to it. The Wacaco Minipresso is nice…but is it nice for what you want it for. Here's the straight up facts so you can decide.
It can operate manually with no electricity or batteries.
It can travel very easy – Comes in at only 0.78 lbs. and about 7 inches in length, so its very portable, lightweight, and versatile.
It can use both coffee grounds and coffee pods – If you buy both versions as we discussed earlier.
It can not boil water for you – So you would need to be around a heat source like a fire at a campsite, or microwave in a hotel to get hot water for brewing.
It can not make a full cup of coffee – 1- 2 oz. shots at a time is this espresso machines specialty.
It can be cleaned fast and easy.
It can be bought on a cheap budget – very affordable for all the value you get.
How Does the Wacaco Minipresso Work? Step by Step Guide
In my opinion (and of many others as you will read in the reviews section), the Wacaco Minipresso masters something that is difficult to do in life…simplicity. A simple cup of espresso coffee made simply, but with more than simple flavor.
And simple means anyone can do it. How?
Step 1: For the Minipresso GR: Pull the cup off the top of the Minipresso.
Step 2: Unscrew the porta filter from the top.
Step 3: Then take out the filter basket. Pour hot water into the inside of the Minipresso to warm up the internal parts. (This will help make a cup of espresso that comes out nice and hot)
Step 4: Add fine ground coffee (about 8 g) into the the scooper that comes with the Minipresso.
Step 5: Place the filter basket on top and turn over. Tap the bottom of the scooper to release all the grounds.
Step 6: Tap the filter basket on the counter to level out grounds, then place the filter basket back into the grooves of the Minipresso. Do NOT tamp the coffee grounds in the filter basket.
Step 7: Screw the porta filter back on nice and tight.
Step 8: Unscrew the bottom water tank and pour hot boiling water to the marked line.
Step 9: Screw the water tank back on to the Minipresso.
Step 10: Unlock the piston by turning it counter clock wise.
Step 11: Invert the Minipresso. Using two hands, begin pumping slowly and steadily.
Step 12: As pressure builds, continue pumping and watch drips of creamy espresso pour into your cup top as the extraction process takes place. Continue pumping until no more espresso is released.
Step 13: To clean: Take apart the porta filter nozzle and filter basket, wash and rinse manually, reassemble. The nozzle will probably be best cleaned by just pumping hot water through the whole machine. Then stash away for another espresso break.
Step 14: For the Minipresso NS: Its probably a little easier. Simply throw in a compatible Nespresso pod into the outlet head, add hot water into the tank, unlock the piston from its travel position, pump a few strokes, and get the same nicely extracted espresso shot!
What is the Difference Between the Wacaco Minipresso and Nanopresso?
Right next to the Minipresso lies its newer popular and enticing cousin the Nanopresso. Both come from the nomadic house of Wacaco travel espresso machines. But the Nanopresso offers a few upgrades worth deliberating through.
The Nanopresso uses more pressure vs Minipresso – Designed to be more powerful, the Nanopresso uses the same piston pumping action but delivers twice the pressurized extraction, 18 bars vs the Minipresso's 9 bars of pressure. This means more flavor and thick creaminess extracted from each espresso shot! Yummy!
Less manual force required for the Nanopresso – If pumping with the Minipresso was a bit too exhausting for you, the Nanopresso improved on that by requiring 15% less force, but an even richer extraction.
The Nanopresso is lighter and smaller – Coming in at 0.74 lb and 6 inches, the Nanopresso delivers a slightly more satisfying espresso than the Minipresso while taking less space.
The Nanopresso has more water capacity – Even though the Nanopresso has an 80 ml tank capacity vs Minipresso's 70, its really not that much larger to get super excited about it, but it is something.
The Nanopresso is slightly more expensive: Retailing at $65 vs the Minipresso at $50, its a little more money out of your pocket, but it could be one of those instances where the extra dollars for the upgrade is worth it.
What Do the Reviews Say?
To be sure the Wacaco Minipresso lives up to the best portable espresso machine hype, we took a deep look at all the reviews to see what real users are saying. Here is what we discovered.
Overall most people were more than satisfied with their Minipresso, with one reviewer putting it bluntly …"Love this thing!"
Most people really appreciated the satisfying body and creamy espresso shots it makes, with many making shots multiple times per day. The space saving counter space aspect was also a big deal.
The biggest complaint we did find was the amount of coffee you get with the Minipresso. On one hand most understood that the Minipresso is a portable espresso shot machine. You're sacrificing volume for portability and convenience. It is what it is.
But on the other hand people found ways to increase the amount of coffee goodness you get. Some were able to make 4-5 shots in 15 minutes just because of the simplicity of refilling the water and coffee grounds. Others mentioned using an upgraded 100 ml water tank to double their shot size.
There were also comments regarding not to tamp the coffee grounds in the filter basket as we mentioned in the How to section. Despite the inconsistent advice, the consensus is not to tamp the coffee because this can blow out the seal in the pump and damage the Minipresso. No bueno!
How Does It Compare
We also wanted to compare the Wacaco Minipresso espresso maker to other similar coffee making machines in the market to see how it stacks up. Here is what we found to help you decide if the Minipresso is worth adding to your coffee bench or if you should consider other options.
One of the coffee makers we found to compare to the Minipresso was the Viesimple espresso maker. Like the Minipresso it functions well as a portable travel coffee maker even though its slightly bigger. In fact, there are a few feature differences to make note of.
The Viesimple is an electric coffee maker: So unlike the manual operation of the Minipresso, the Viesimple uses a car charger to power its espresso brewing escapades.
On top of that, the Viesimple can brew up to three 1.6 oz. espresso shots at a time. Coming with a 150 ml tank, the Viesimple makes more full flavored coffee at one time. But it takes about 8 minutes, which is much longer than the few minutes for the Minipresso.
The Viesimple can boil water for you. So this coffee maker option becomes more interesting since the Wacaco Minipresso can not heat water.
The Viesimple is a little pricier compared to the Minipresso. Almost twice the price actually.
If you are looking for an espresso maker that whips up 3 cups of creamy espressos from your car, camp site, travels, and just about anywhere using hot or cold water or for emergency outages and don't mind the higher price tag, the Visimple is for you. If you prefer a more simple, smaller, lighter weight, inexpensive espresso maker proven to get the job done, go with the Minipresso.
The Wacaco Minipresso vs. The Staresso
Another espresso maker we found in the market to challenge the Wacaco Minipresso was the Staresso portable espresso machine. These two espresso making heavyweights are very similar to each other. Both use manual power. Both need hot water. Both make great tasting espressos with creamy layers according to their reviews, pretty much anywhere you want. Their differences are slight tradeoffs and lie in the following:
The Staresso is slightly bigger and heavier than the Minipresso. We're only talking a few extra pounds and inches though. But as a result, the Staresso comes with a slightly bigger water tank 80 ml, vs Minipresso's 70 ml.
The Staresso comes built to use coffee grounds and Nespresso pods. The Minipresso needs two different machines, the GR and NS, to accomplish the same.
The Staresso generates more extraction pressure. With 15-20 bars of pressure built into the Staresso's pumping system, it means less force is needed to make a delicious espresso. Almost 50% less force compared to the Minipresso which uses 8 bars of pressure.
The Staresso is slightly more expensive.
If you want an exceptional tasting espresso anywhere on the go using both coffee grounds and coffee pods and less manual force, and you're willing to pay a little extra for it, the Staresso is likely your best choice. If you're on a budget, but don't want to sacrifice the quality of your morning delight, the Wacaco Minipresso is your top option.
The Final Verdict
If you are looking for the best portable espresso machine option available, you're likely not to look any farther than the Wacaco Minipresso. It's light, portable, easy to pack and travel with. Easy to clean. Uses either coffee grounds or pods (the GR and NS) to make an impressive creamy tasting espresso with nothing more than a few manual pumping strokes. No more watery bland coffee on your hiking, camping trips or hotel stays. Great for tight or limited spaces like dorm rooms too.
Last update on 2023-09-22
If you are able to access hot water and appreciate the space saving traveling simplicity of the Minipresso, this is your coffee maker of choice. The affordable price tag is also a plus compared to buying overpriced coffee.
But if you can't handle the small serving size, are manual pumping labor, then you might consider other options. The Conqueco is an option. Convinced? Then…
Click Here to Grab the Wacaco Minipresso at Wacaco
Coffee Has Never Read This Good!
Sign up for a FREE newsletter to the best home brewing tips and guides
Thank you for subscribing to The Cup Coffee House Crew! There's a surprise in your Inbox 🙂
Something went wrong.
About the Author
Latest Posts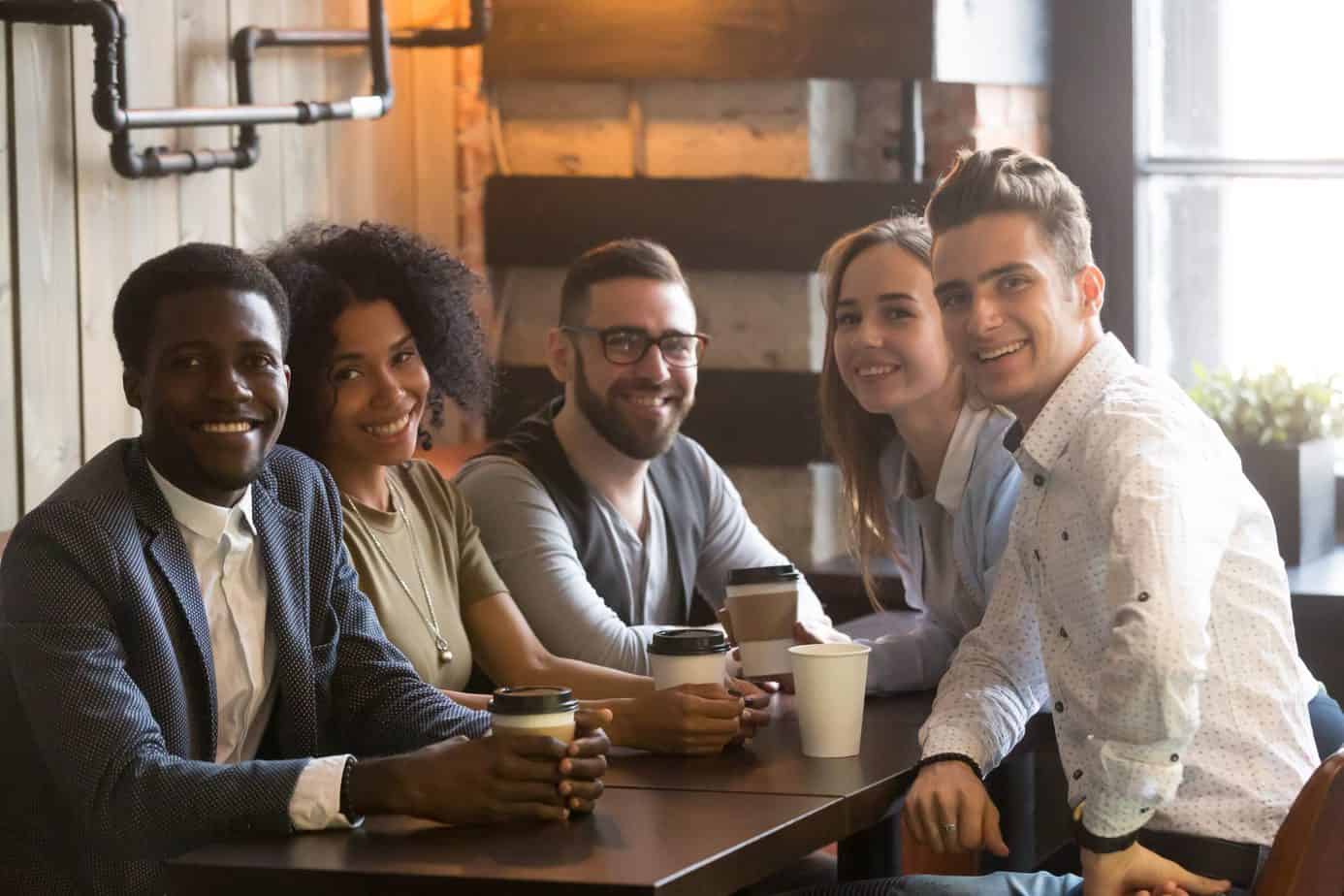 "Jules" is a pharmacist by day and investor, writer, and health nut by night. When he's not sipping on some coffee laced with MCT oil during an 18 hour fast, he is writing about how to get your coffee grind on or playing Monopoly with his 2 boys and wife. Ahh…life is good!