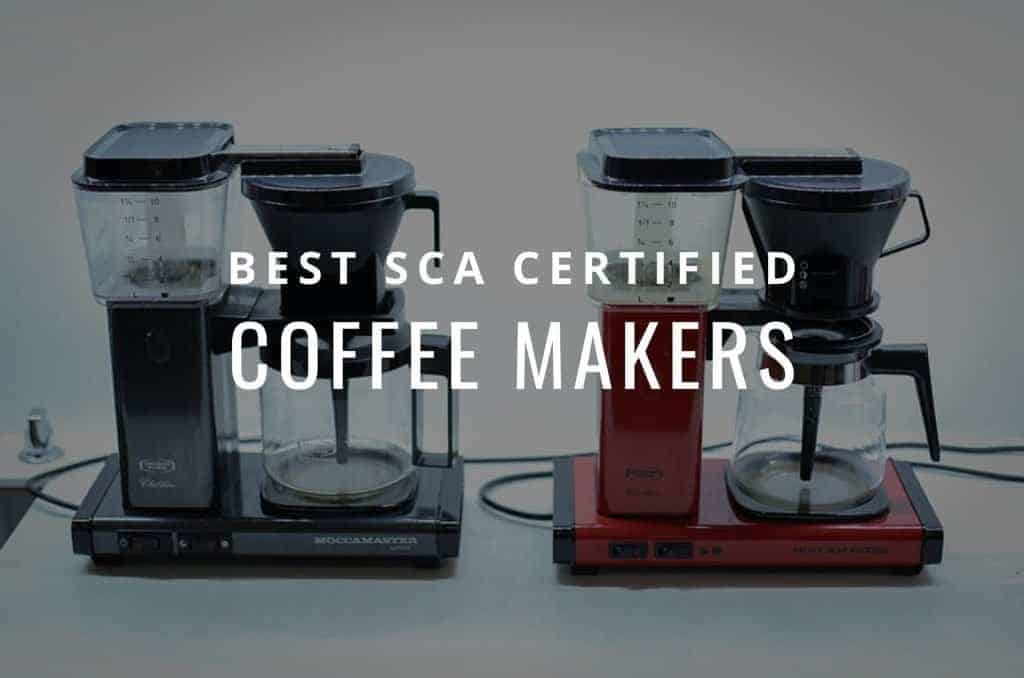 Are you a budding coffee connoisseur in search of the perfect cup of coffee? Drinking a cup from your Keurig has been fine but maybe you feel like you deserve something more intentional? Maybe you've been experimenting with different brewing methods and looking for coffee makers to match the same attention to detail. Then you should consider an SCAA-Certified machine.
Why SCAA? Buying an SCAA coffee maker means you are purchasing a top quality machine that has met all the various requirements that have been set by the Specialty Coffee Association of America. SCAA certified means rigorous testing for brewing time, extraction quality, coffee temperature, and more.
Which means a more delicious consistent flavorful cup for you!
If you are looking for a top-notch quality coffee maker that will give you the perfect cup, SCAA coffee makers are worth considering. We compiled a detailed list of the best SCAA coffee makers available on the market now. Check out our top 8 favorites, and pick the best one to fit your coffee brewing needs.
If you are in a hurry, check out our Top Pick for SCAA Coffee Makers: Technivorm Moccamaster 79112 KBT Coffee Brewer.
We chose the Technivorm Moccamaster as our top pick for its consistent performance to produce a full flavored cup of coffee, its high quality stainless steel build, its one push button ease of use, and fast 6 minute brew time. While it is indeed a pricey machine, this SCAA coffee maker is the best pick for coffee enthusiasts who value flavor and reliability.
---
What Are SCAA Coffee Makers?
First things first- not all coffee makers are the same. Most basic at-home coffee brewers lack uniformity, which makes it even more difficult to choose the best one. So, how do you know if you are purchasing a coffee machine of good quality that will perform well? Look for it to be SCAA reviewed and certified.
The Specialty Coffee Association is a non-profit organization that was originally formed in 1982 by a small group of professionals in North America who were looking to improve the coffee industry. Today, this organization has grown into global communities around the world that work to make specialty coffee more sustainable, equitable, and authentic.
The SCAA mission is to engage and inspire coffee lovers around the world and create sustainable ways to consume and produce delicious specialty coffee.  
The experts with the SCAA set the coffee brewing standards high by looking for the perfect brew strength, water temperature, consistency of the brew, coffee and carafe temperature, and more!
Their minimum certification requirements include:
Coffee volume
Brewing time
Brewing temperature
Beverage preparation
Uniformity of performance
Uniformity of extraction
Beverage clarity
Holding receptacle and temperature
Operating manuals and instructional materials
In order to be 100% SCAA approved, the coffee brew strength must hit a certain range when 55 grams of coffee is brewed with one liter of water. Along with this, the water and coffee contact time must be between 4 and 8 minutes while keeping a water temperature of 197.6 degrees Fahrenheit.
This is often referred to as "The Golden Cup Ratio", which makes it easier for beginners to make a balanced cup of coffee each time. Luckily, all the SCAA coffee makers on our list produce the perfect Golden Cup.
Other specific details that are looked at by the SCAA are brewing consistency to check for extraction precision, and coffee maker brew clarity for those deep, full-bodied flavors.
It's clear that the Specialty Coffee Association of America is looking out for all the coffee lovers around the world. This rigorous certification process ensures that all of your coffee drinking needs are met every single time you make your morning cup.
Now, on to the hard part… choosing the right one!
How to Choose the Right SCAA Coffee Maker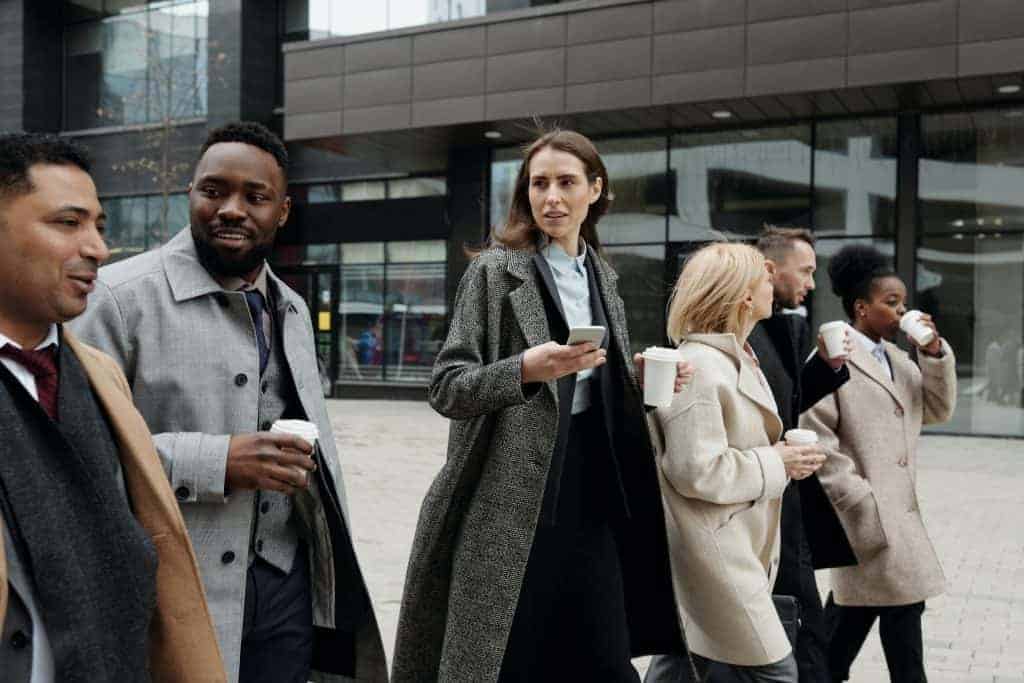 Choosing the right coffee maker that is SCAA certified comes down to recognizing what matters the most to you when it comes to making and consuming your coffee. Maybe you are looking for a machine with the best value or versatility? There are also machines for you high-tech lovers, as well as people who prefer something a little more low-maintenance.
Here are some criteria to keep in mind when choosing your SCAA coffee maker.
Criteria #1: Is the coffee machine high quality?
Quality of your SCAA coffee maker obviously is a big deal. Higher quality means a great-tasting coffee experience every morning for a long time after your purchase.
Some things to look for in a high quality SCAA coffee maker are durability, or what material it's made with. For example, machines that are made with steel or aluminum are going to hold up better than a machine made with plastic. Another thing to look for is a thermal carafe instead of a glass carafe. The thermal carafe will keep your coffee fresher and warmer for longer periods of time.
Criteria #2: How easy is it to use?
If you are looking for something easy to use, look for a simple looking machine. Most of the user-friendly coffee makers are so convenient that you can brew your coffee with the touch of one button. However, if you like to control your settings and explore all the options on your coffee maker, opt for one that is more tech-advanced.
Criteria #3: Does it have different flavor brewing options?
If you are a lover of full-flavored coffee, then you will want to look for a machine with precise brewing and excellent full-bodied flavors with each brew. Some of the SCAA coffee makers in this list have settings for you to choose your brew whether you are making a mild, medium, or bold pot of coffee. If you are someone who likes to experiment with different flavor profiles, this should be important for you.
Criteria #4: How many cups of coffee can it make?
Most standard coffee machines make about 8 cups when filled completely. However, there are some that are a little larger that can make up to 12 cups.
This is an important point for someone who is looking for more than one cup of coffee, or if you share your morning goodness with your significant other or family.
Criteria #5: Brewing temperature and heat insulation
If you are someone who drinks coffee throughout the day, you are probably looking for a coffee maker that will keep your coffee hot for hours. Maybe you like one cup in the morning, and another in the afternoon. Typically, you would have to brew a new pot in the afternoon if you are using a basic coffee machine.
Be sure to keep an eye out for carafe insulation features if hot coffee hours after brewing is a big deal for you.
Criteria #6: How does the coffee maker perform?
If you are a person that is looking for precision and consistency with each cup, you will want to look for a high-performing SCAA coffee maker. By purchasing a machine with excellent performance, you can be assured to get consistent, perfect extractions with full flavors each time you brew your daily coffee.
Criteria #7: How high-tech is it?
Maybe you are a tech guru, looking for a machine that will satisfy your high-tech preferences. Luckily for you, there are SCAA coffee makers that come with gadget like features such as precise settings, and auto programmable capabilities to make your perfect full-bodied, most flavorful cup the same way everyday.
Criteria #8: Is the machine versatile?
If you are a person who likes a little bit of variety in your coffee, you may want to look for a coffee maker that is a bit more versatile. Versatility means special features including the option to make other coffee drinks such as cappuccinos, lattes, or other barista-style drinks that you might find at a coffee shop.
Criteria #9: How much does it cost?
Nobody wants to spend a fortune to make a decent cup of coffee. Nowadays, some of these high-tech machines can be a bit pricey. But on the other hand, you do get what you pay for when it comes to an SCAA coffee maker.
With a wide range of options and different price points, you should have no problem finding one on our list that meets your budget needs!
How We Determined the Best SCAA Coffee Makers
It can be difficult to search through all the different SCAA certified coffee makers that are out there on the market. By looking through the features, performance, design, reviews, and quality of these SCAA coffee makers, we determined the best of the best for you to choose from that will fit your needs.
Our top pick for the best overall SCAA coffee maker is the Technivorm Moccamaster 79112 KBT Brewer. This 40 ounce, polished silver, beautiful coffee maker is designed to meet all the specific needs a coffee purist like you may be looking for. If you want the best SCAA certified drip coffee maker on the market and money is not a factor, you can probably stop reading right here and go with the Moccamaster.
What we like:
This machine is made from aluminum and stainless steel, so you know that it's going to be durable.
It operates with the push of one button, so it's an extremely simple-to-use machine.
Performs well. Features like the basket design, and timing of blooming allow the Technivorm to produce a consistent full flavored extraction.
It's capable of brewing 40 ounces of hot coffee in 4 to 6 minutes. And it stays hot for at least an hour.
The Technivorm Moccamaster has a copper boiling element that brings the water temperature within the range of 195-205 degrees Fahrenheit, which is exactly what you are looking for.
This machine is backed by a 5-year warranty, just in case it doesn't live up to your standards. This also supports the high level of reliability most customers have mentioned in their reviews.
Along with all this, it's aesthetically pleasing to look at, so it won't be an eyesore while sitting out on the counter.
Also, the Technivorm comes out as a top option for automatic pour over coffee makers.
Things we don't like:
Pricey– this machine costs a pretty penny if you are purchasing it brand new. However, there are some good used options as well if you are set on this particular coffee machine. Plus with the durability and reliably and consistent performance, you're definitely getting what you pay for.
Some reviews have mentioned this machine may require some manual stirring to ensure even water dispersal.
For a more indepth look, check out the hands on testing we did in this Technivorm Moccamaster review.
Looking for a coffee maker without the large price tag? This is our top pick for the best value when it comes to still being SCAA-Certified. It doesn't have to be pricey for it to deliver great taste and performance.
What we like:
This machine is programmable, so you can wake up to a fresh cup of coffee at the same time every morning.
Easy to use – with a basic control panel right on the machine, you can't go wrong with choosing your settings.
You have control over the brew strength depending on what kind of flavor you are looking for. Whether that's bold or regular, this coffee maker has you covered.
A typical coffee maker will produce around 8 cups of coffee, but with this one, you can make 12 cups of goodness at once.
Affordable: has one of the best prices you can find for an SCAA coffee maker.
Things we don't like:
Durability: Some reviews have said that this machine is not going to last as long as other SCAA coffee machines on the market.
If you are someone who geeks out over the latest coffee brewing technology, this coffee maker may be a good fit for you! This SCAA coffee maker is capable of many different settings and variations so that you can have complete control over your cup.
What we like:
This machine comes with preset brewing modes as well as customizable modes for whatever mood you are feeling. You have complete control over your brew.
This machine is also programmable. Nice if you appreciate the technology, but don't necessarily want to manually brew your coffee.
The Breville Precision Brewer can brew 60 ounces of coffee at a time – that equals out to about 12 cups!
Comes with two different filters and baskets, so you can brew any volume of coffee with either the Flat Bottom or the Cone Filter basket. Oh the choices!
Comes with a slew of customizable features, including temperature, brew time, bloom time, and more so that you can brew exactly how you want to.
Things we don't like:
The water reservoir is not removable, and takes up a bit of space.
This coffee maker does have a higher price tag than some other SCAA machines that work just as great.
For a more in-depth look, check out the hands on testing we did in this Breville Precision Brewer review.
If you are looking for something that's going to give you options (a lot of them), then this is the coffee maker for you. This machine has multiple brew functions, specialty beverage capabilities, different temperature settings, brew sizes, and more! Great for the coffee drinker who likes more control, more options or prefers experimenting.
What we like:
The Ninja CM407 Specialty Coffee Maker is decked out with tons of different brewing options. You can even make iced coffee, cappuccinos, and more. Technically, there is a total of 24 different ways you can brew coffee with this machine!
Being SCAA approved, this machine performs with top-notch consistency each time.
Doesn't use any pods. Good thing if you're so over their costly nature.
You can choose between a glass carafe or a thermal carafe (we recommend the thermal carafe to keep your coffee warm for hours!)
There are six brew sizes to choose from with this machine including a single, an extra-large, or a travel-sized cup.
Comes with a programable timer, so it can start brewing just before you wake in the morning
Brews up to 12 cups at a time
Lots of positive feedback from customers
Things we don't like:
Too many features may be overwhelming to those who prefer a simple machine.
This machine takes up a significant amount of counter space.
This SCAA-Certified coffee maker may actually be worthy of brewing the perfect cup for your morning. With its full flavor strength control settings, you get to choose how your coffee is made. If you are someone who wants a good cup of pour over coffee fast but don't have time to manually do the work yourself, this machine is a good pick for you.
What we like:
Built with quality materials and stands sturdy.
Variety of brewing options: you can choose between a mild, a medium, or a bold strength of coffee.
Simple sleek design
Easy to program such as setting up the temperature control option, where you can choose either hot or extra hot. (This machine definitely makes some HOT coffee!)
This Cuisinart PurePrecision Coffee Brewer uses a stainless steel charcoal filter instead of an old-fashioned paper filter. This ensures that no oils are left behind from your coffee grounds, and removes any sentiments in the water that could alter the flavor of your brew.
Comes with a pre-infusion feature: allows the coffee to bloom before its brewed, leading to a more even and complete extraction.
Things we don't like:
The steel carafe has been known to leak as you pour
If you are someone who loves things that are low-maintenance and super easy to use, then this is the perfect machine for you. Even being so simple and user-friendly, this coffee maker lives up to the SCAA standards with ease. If you want great full bodied coffee flavor that is super simple to use, this coffee maker is a good pick.
What we like:
Built with stainless steel
The single button feature on this machine makes it almost too easy to use. And if that's not convenient enough, it also has an auto-off feature if you are someone who always forgets to turn off the coffee pot.
The showerhead is nice. Helps give you the specialty pour over feel on complete autopilot.
Fast brewing: Six minutes is all that it takes for the Bonavita coffee maker to brew a whole carafe of 8 cups.
This coffee maker provides great quality with each brew (gotta love the pre infusion option) and is spot on with the SCAA standards for temperature.
Most parts and pieces for this coffee maker are dishwasher safe for an extremely easy clean-up process.
Things we don't like:
Lacks a variety of coffee brewing options.
May feel a bit flimsy
The carafe may leak around the upper lid
If you want a deeper look, check out the full review we did on the Bonavita Connoisseur vs the Cuisinart PerfecTemp.
Some people (like myself) like to sip coffee all day long. For the most part, it's hard to find a coffee machine that will keep your coffee warm for more than at least an hour. Well, we found the perfect machine for those of you who are looking to brew one pot that will stay warm and last you the whole day.
What we like:
Similar to other machines on this list, this SCAA coffee maker mimics the effect of a pour-over method and produces 2-9 cups of coffee that fall in the perfect temperature range of 197.6 and 204.8 degrees Fahrenheit.
Also comes with a rainmaker shower head that wets the coffee grounds evenly for a nice bloom before going on to brew.
The OXO Brew is extremely easy to use, with one dial to control the timer and choose how much coffee you would like to brew.
One of the best features is that it comes with a double-walled carafe that is capable of keeping your coffee hot all day.
Things we don't like:
There is a lack of temperature settings, which means you won't be able to make an extra-hot coffee or adjust the temperature any hotter.
Tank is known to fog up – but if you leave the lid open this usually fixes the issue
Some complaints of a plastic like taste to the coffee, although it could be related to "knock off" products
For a more in-depth look, check out how we rated it after we tested it in this full Oxo Brew 9 cup review.
Some people like to experiment with their coffee and try out new beans from different parts of the world. If you are one of these people, it might be best to do that in this KitchenAid Pour-Over Coffee Brewer. You can even brew your coffee depending on the roast profile of your coffee beans! This will make sure your coffee comes out perfect to your liking.
Things we like:
Makes 2-8 cups of SCAA Gold Cup standard coffee.
Once again, this KitchenAid Pour-Over Brewer mimics the effects of a manual pour-over process and delivers all the same benefits without the manual work.
Optimized to produce the best flavor coffee depending on how many cups you want and the roast profile of your coffee beans
Beginner user-friendly progress display that shows each step of the brewing process so you know exactly when it's finished brewing.
Things we don't like:
Not made with the highest quality material and durability
Only brews a max of 8 cups at a time
A bit slower than most drip coffee makers on this list
Water reservoir may leak
KitchenAid also makes good affordable coffee grinders to pair with your brewer; check out our full KitchenAid grinder review and guide.
Final Verdict: The Best SCAA Coffee Maker On The Market
If you want a hot full flavored cup of coffee that wakes you up for your day, then an SCAA coffee maker is a great option to consider. Certified and tested to meet the stringent criteria of coffee snobs around the world, you can be sure its one of the best cups of coffee you can get your hands on from the comfort of your own home.
But every machine performs a little bit differently, and each of them has their advantages and disadvantages. It's important to go into the research process knowing what you are looking for and what matters to you. Here's our condensed list of SCAA coffee makers that may fit your criteria.
If you are looking for the best, top-rated SCAA Coffee maker available now, pick the Technivorm Moccamaster 79112 KBT Coffee Brewer.
If you looking to get the absolute best value, go with the Braun KF7170SI BrewSense Drip Coffeemaker
If you are looking for something that is high tech, get the Breville Precision Brewer Coffee Maker.
If you looking for something versatile with a ton of different options, buy the Ninja CM407 Specialty Coffee Maker
If you like your coffee bursting with precise full flavors, you may want to check out the Cuisinart CPO-800P1 PurePrecision 8 Cup Pour-Over Coffee Brewer.
If you are looking for something user-friendly and simple to use, go with the Bonvita BV1900TS 8-Cup One-Touch Coffee Maker.
If you drink your coffee throughout the entire day and wish it stayed warm, try out the OXO Brew 9-Cup Coffee Maker.
Finally, if you are more of a pour-over type of person, your ideal machine may be the KitchenAid KCM0802OB Pour-Over Coffee Brewer.
Final Thoughts
The first step to finding the perfect coffee maker is to keep your personal criteria in mind. What exactly are you looking for? Do you want variety? Do you prefer more control? Does price matter to you? Are you willing to spend a little more money for a better performing machine?
Once you answer these questions, you will be able to narrow down exactly which SCAA coffee maker is best for you.
All of these SCAA coffee machines work well. Ultimately the difference in the flavor of your coffee will come down to clean filtered water and fresh coffee grounds. Those are the biggest needle movers on your coffee. If you can get your machine plumbed with a water line, that would solve half your problem.
The fact that most of these coffee makers are also BPA free, helps with the flavor profile as well.
So no matter what your coffee preferences are, you are bound to find at least one SCAA coffee maker on this list that meets all your needs and more. With the approval of the Specialty Coffee Association, you can trust that whatever coffee maker you choose will perform well.
But if your in the mood for a more authentic inspired cup of coffee, consider a Zojirushi coffee maker or a Kenmore if you want a well known high quality brand. Or maybe drip coffee makers are not your thing, you can also consider budget friendly espresso machines to get your rich espresso with crema fix.
Want more brew styles? For a full list of the best coffee makers to choose from, see our Guide on the Top Coffee Machines for Beginners.
Either way, what are you waiting for…its time for another cup!
Coffee Has Never Read This Good!
Sign up for a FREE newsletter to the best home brewing tips and guides
Thank you for subscribing to The Cup Coffee House Crew! There's a surprise in your Inbox 🙂
Something went wrong.
About the Author
Latest Posts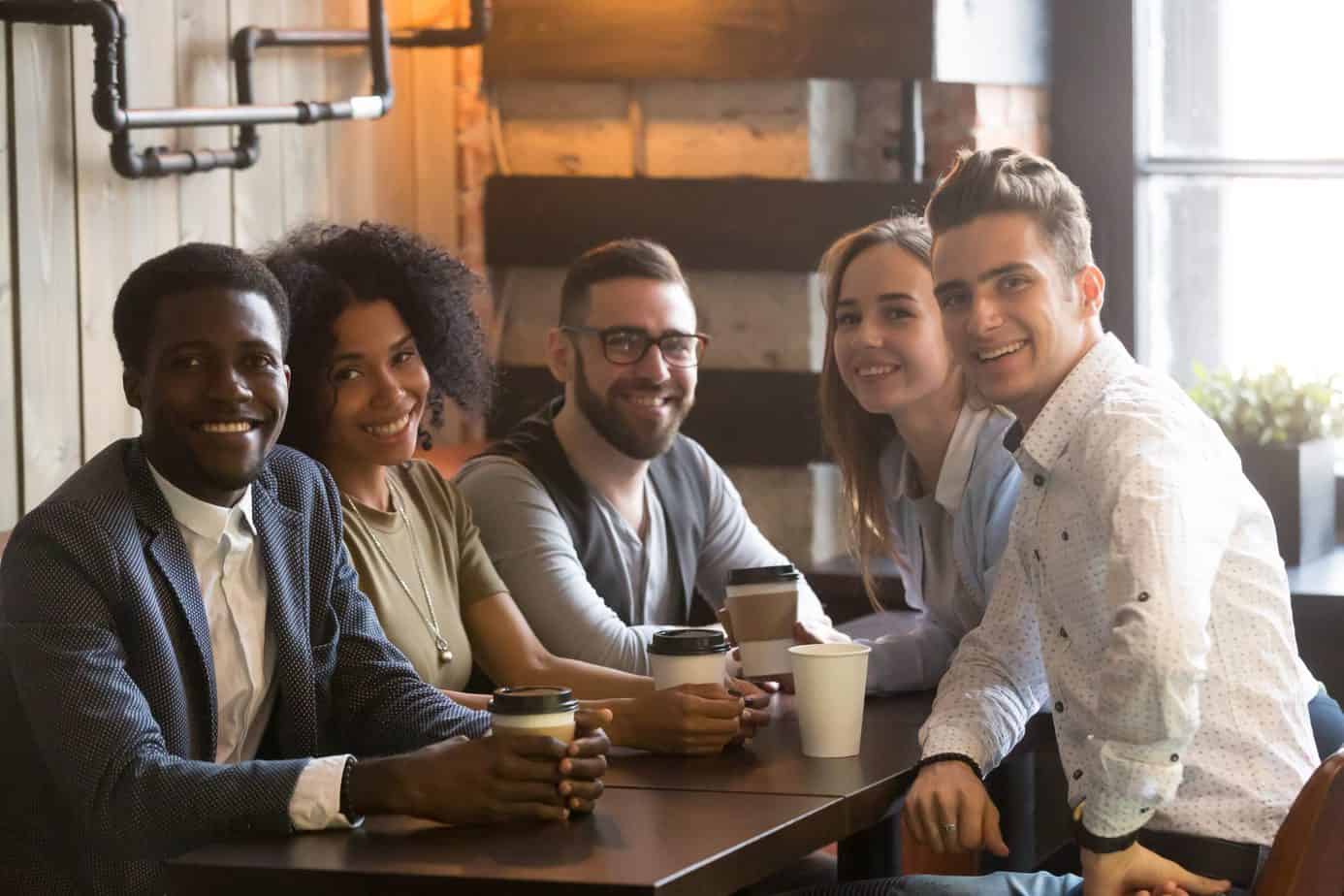 "Jules" is a pharmacist by day and investor, writer, and health nut by night. When he's not sipping on some coffee laced with MCT oil during an 18 hour fast, he is writing about how to get your coffee grind on or playing Monopoly with his 2 boys and wife. Ahh…life is good!