Last updated on September 4th, 2022 by Jules Winnfield
The truth is this: Coffee should really have its own holiday.
A special day for all of us to take off work, go on the road and enjoy our favorite creamy coffee concoction as we reflect on how glorious life is (with java in our hands of course)…
Wait they already have a coffee holiday in October?? Awesome!
Then all you need is a solid portable coffee maker that can get the job done on your travels, camping trips, or long road trips. If so, then you may have heard about the CONQUECO portable espresso maker. Sure its known for its light weight, convenient hot boiling water feature, and ease of use on the road, but will it work for you?
Not to worry my friend. In this review, we spent several hours researching and studying its performance and reviewing all the comments and feedback on the CONQUECO portable espresso maker. We will share with you the CONQUECO's special features, how it works, and what others are saying about it. If you are looking for a portable coffee maker, then we will help you make the right decision for you with this in-depth review. Keep reading for all the information on the CONQUECO Portable Espresso Maker.
---
What's So Good About The CONQUECO Portable Espresso Maker?
The CONQUECO portable espresso maker shows up as a solid contender to help you whip up a nice hot espresso during your long commutes. Why?
This coffee espresso maker is part of the CONQUECO line of products. Since 2009, CONQUECO has been known for its high quality line of heated apparel. With their mission of taking people on travels regardless of how cold the temperature is, it makes sense they also offer a portable coffee espresso maker that can ensure you have a hot flavorful espresso ready anywhere you go.
Important Feature #1: Hot Espresso Coffee Literally ANYWHERE You Go
There are many things you and I want in a portable coffee espresso maker. But by far the biggest benefit we found that most people want is the ability to boil water. As you can imagine, if you are on a road trip with your family, or camping in the great escape of nature, you may or may not have access to a heat source to boil your water. And without boiling water to make your favorite flavorful espresso beverage in the morning, that just increases your urge to kill… (just kidding…or am I??)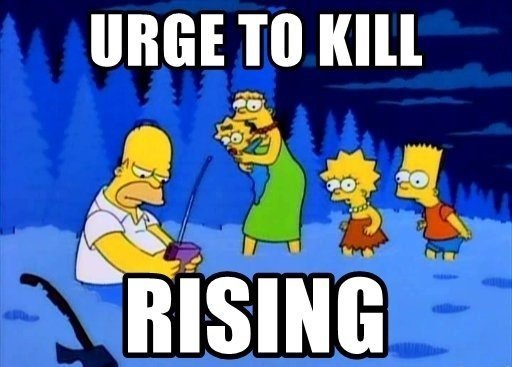 Luckily the CONQUECO portable espresso maker comes with a boiling water function. Just press and hold the button for 5 seconds if you are using hot water or press and hold for 2 seconds if you are using cold water, and this espresso maker will brew up your coffee in 8-12 minutes. The heating disc inside the water chamber can heat water up to 190 degrees F (90 degrees C). This means you don't have to wait to find a heat source to boil your water to make coffee when you want it.
Important Feature #2: Rechargeable Source of Power At Your Disposal
Another great feature of the CONQUECO portable espresso maker is that it is battery operated and comes with a lithium 12V rechargeable battery. This battery can be charged in your car as you and your family rest so its ready to go when you need it. This also means not worrying about lugging around smaller batteries everywhere, wondering which are still good and which are dead. What a pain!
While charging to full power usually takes about 2.5 hours, this espresso machine holds enough power to brew 3 cups (cold water) or 100 cups (hot water) of espressos in one charge.
Important Feature #3: Power Packed into a Portable Quality Lightweight Frame
Of course being on the go means being as lightweight and fluid as possible. The simple tube design of the CONQUECO portable espresso maker makes it a natural travel companion. It's also made with quality food grade plastic so you know your health is safe. And it's easy even for a child to carry at 1.94 lbs. and about a foot long. This means more space for you to pack the things you need for your outdoor adventures or regular travels without being bogged down.
Important Feature #4: Convenient Nespresso Pods For the Win
If you are traveling for work and staying in multiple hotels, then you may appreciate that the CONQUECO uses only Nespresso capsules to brew its coffee. This means less of a mess during each brewing session and much easier cleanup and maintenance of your espresso machine. Not to mention, you no longer have to worry about the headache of using filters. But it may not be right for you if you prefer using your own favorite grounds and don't mind the extra cleanup.
Also keep in mind that Nespresso brand pods is the recommendation. You can use L'OR brand capsules as well. We found that some users reported any aluminum capsule works but not plastic. Some users tried using Keurig cups and the results are not as consistent. The last thing you want is a jammed coffee espresso maker and have to drink bland hotel coffee. Yuk!
Important Feature #5: Automated Cleaning and Maintenance
If you are like me and find the idea of cleaning a mentally exhausting task, then you will appreciate that the CONQUECO espresso maker has an effortless cleanup process. Just wash the water cup. Then pour water into the water tank with no coffee pod/cup, press the switch button for 5 sec, and the machine goes into an auto wash process. Done.
What Comes In the Box?
Honestly the only thing more exciting then receiving your very own CONQUECO portable espresso maker and unboxing the whole thing…is well drinking its aromatic brew! But just to make sure you get everything you should, here is what comes inside the box:
1 x CONQUECO portable espresso machine – this is the main body. As we mentioned before, it has a sleek tube like design that is only a few pounds, and a foot long. The whole machine is made up of the 50 ml water tank cap on top, the main body with the battery, an extracting chamber where a Nespresso pod is placed, and a 200 ml water cup.
1 x 12V car charger – great for charging in your vehicle on the go
1 x AC adapter – great for charging at the office if you don't want to make that mid afternoon Starbucks run
1 x User manual – does anybody actually read these things?
1 x Warranty card – the CONQUECO comes with a 1 year warranty provided the damage is not user inflicted
How Do You Use It? Step by Step For Beginners
If you want a hot espresso to wake you up for the beginning of your day or just want a pick me up in the middle of your day, I'm sure you want it as simply and as quickly as possible. Fortunately brewing up a shot of espresso with the CONQUECO can be done in a few simple steps.
Step 1: Be sure your CONQUECO portable espresso maker is fully charged. One thing we learned is this espresso machine will not brew while being charged on a wall outlet. But it does brew while being charged in the car using a 12V charger.
Step 2: Turn the machine with the water cup up. Screw off the water cup.
Step 3: Unscrew the extracting chamber cap and place a Nespresso capsule inside.
Step 4: Screw the extracting chamber cap back on. Screw the water cup back on. We found that screwing the extracting chamber cap can be a little tough at times so put some muscle into it if necessary.
Step 5: Turn the machine with the water tank cap up. Unscrew the water tank cap. Pour distilled water (hot or room temperature) into the water tank. Be sure not to fill past the maximum level. Screw water tank cap back on.
Step 6: Press and hold the button for 2 seconds (for cold water) or 5 seconds (for hot water) to start the automated brewing process which uses 15 bards of pressure to extract a clean espresso.
Step 7: After about 12 minutes (cold water) or 30 seconds (hot water) the brewing will complete, a green light will flash, and you can open the water cup to unleash your freshly extracted espresso shot. Each brew makes about a 1-2 oz. espresso shot. So its not a full cup of coffee, which can be downer if you're looking for more.
What Do the Reviews Say?
For the most part, we found that most people were satisfied with the flavor and aroma profile this portable espresso maker produces. People loved making a quick espresso while traveling, on trips, and avoiding the dreaded hotel coffee.
The biggest complaint most users had was about how long it takes to warm the water but most appreciate that the CONQUECO warms water in the first place. Another drawback was this espresso coffee machine only makes 2-3 cups at a time per charge.
Some liked the small powerful espresso shot while others preferred more coffee in their cup. Some fixed this by creating an Americano or Lungo version of the espresso:
"As soon as your espresso is served, open the water lid and add enough water to complete the lungo. Immediately push the button for 5 seconds to push this water through the existing espresso pod into your drink. Voila!"

Amazon Reviewer
For those who had issues with CONQUECO not pumping coffee anymore after turning on the machine, we found running the automated cleaning process a few times was helpful. Also consider using distilled water only to avoid lime scale buildup which hinders operation.
A few also commented on the exceptional customer service from CONQUECO
I am 100% satisfied buying this machine not only for the quality and performance of this extra portable espresso maker but by the professionalism and seriousness of the customer service anytime needed.

Amazon Reviewer
Final Verdict
The CONQUECO portable espresso maker is a lean, lightweight, easy to operate travel coffee maker that can be a great addition to your coffee addiction tool box. Because of its unique features we discussed, the CONQUECO does run at almost $100. So its not the cheapest, but it may offer you a lot of value for the price. To sum it up:
We like this espresso maker for YOU if:

You travel frequently, on long road trips, camping, and want to brew a smooth shot with decent crema within arms reach anytime you desire.
You need a portable espresso coffee maker for emergency power outage use.
You will likely have no access to a heat source consistently.
You appreciate using only pods.
And you appreciate a self cleaning feature for easy rinse and go maintenance.
We do NOT like this espresso maker for YOU if:

You can't handle the idea of making only 2-3 cups of espresso shots at time before having to recharge the battery.
You don't like the idea of just 1-2 oz. espresso shots at a time. Although you can fix this by making an Americano espresso, which is just manually adding hot water to your espresso shot to make the consistency of coffee.
You want to use your own coffee grounds
Look through the features and benefits and decide if this espresso maker fits your needs the best. If you are sold, then
Click Here to Grab the CONQUECO Portable Espresso Maker at Amazon.
If you want to see more 12V coffee makers to choose from, check out our full review on the best 12 volt coffee makers on the market.
And remember, there's always time for one cup…
Coffee Has Never Read This Good!
Sign up for a FREE newsletter to the best home brewing tips and guides
Thank you for subscribing to The Cup Coffee House Crew! There's a surprise in your Inbox 🙂
Something went wrong.
About the Author
Latest Posts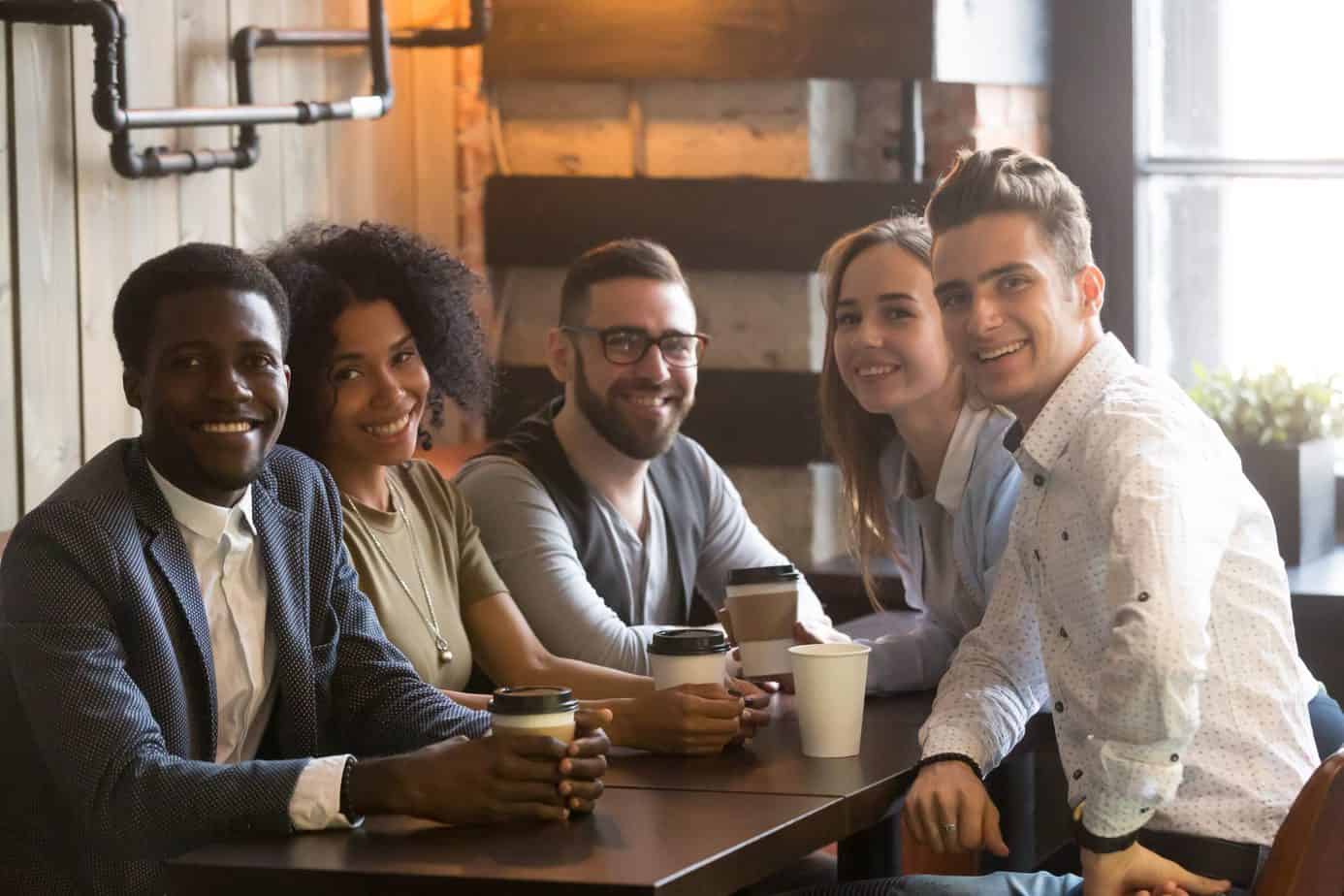 "Jules" is a pharmacist by day and investor, writer, and health nut by night. When he's not sipping on some coffee laced with MCT oil during an 18 hour fast, he is writing about how to get your coffee grind on or playing Monopoly with his 2 boys and wife. Ahh…life is good!