Last updated on May 4th, 2023 by Jules Winnfield
What if I told you that you are stranded on an island without any coffee? You are losing your mind naturally.
It seems all hope is lost. You can imagine one last time the steaming hot cup of java in your hands and the warm caressing rich flavor on your tongue after each sip.
Now lets say you had the chance to take a portable coffee maker with you that would be tough enough to survive with you for as many days as possible. Which would you pick? You probably wouldn't waste time with some fancy-dancy gadgety coffee maker that brews up one cup and then clunks out on the second use.
The possible solution? The Makita Coffee Maker. The potential missing tool in your tool box of coffee making goodness.
In this review we will take a closer look at this popular cordless coffee maker. Known for its sturdiness, and battery operated capabilities, we will dive deep into everything about it to help you decide if this is the best coffee maker for you and your situation. So whether you are in the market for a coffee maker for your camping or fishing trips, or want something for while you tailgate, keep reading to get all the details on the Makita Coffee Maker.
---
What's So Good About the Makita Coffee Maker?
The Makita brand is known for one thing: toughness, durability, and efficiency. Ok. So thats 3 things, but you get the idea.
You can see this in all of their power tools and accessories they have produced since 2005. In fact Makita is known to have the worlds largest lineup collection of lithium ion cordless tools for maximum productivity. Designed for construction workers and on site contractors, the Makita coffee maker and its siblings of power tools and devices need to be ready to take on any job no matter how big at a moments notice.
So its no wonder the Makita coffee maker isn't the most fashionable but gets the job done reliably, brewing up a good cup of hot coffee every single time. It's simple to use, and built to last. What else makes the Makita coffee maker a stand out option to consider?
Important Feature #1: Rechargeable battery technology for an endless brew
The one thing I loath is having to carry around a bag of batteries, guessing which ones work and which don't. With the Makita coffee maker those days are over. Why?
The Makita comes with an 18V LXT lithium ion rechargeable battery. This is part of their Makita 18V LXT system which leads the industry in cordless tool slide style batteries. This means you can recharge the battery to this coffee making wonder as many times as you need. And the best part is because the battery is build like their power tools, the battery charges pretty fast, letting you get to your coffee business sooner than later.
The Makita coffee maker also runs on their 12V CXT lithium batteries. These batteries are similar to their 18V just with less power but made with the same protection features such as battery overloading, over-discharging and over-heating.
If you want to see more battery operated coffee makers to choose from, check out this full review on the best battery powered coffee makers on the market.
Important Feature #2: Enough power to heat the water
While most portable coffee makers come with a ton of features to make them glamourous, all of them are no good unless you have hot water to brew with. And if you are camping with your family or traveling on the road, you may not have a hot water source readily available.
The Makita stands out as one of the few portable coffee makers on the market that actually has enough power to heat the water for you. This means you can enjoy a nice cup of joe literally anywhere you go anytime you want.
With Makita's 18V LXT battery technology designed for better motor and battery performance, its no wonder the Makita can boil water so efficiently. Heating water uses ALOT of energy.
Important Feature #3: Brew Capacity for Triple the Crowd
If you are traveling with familiy and freinds, do you really want to be waiting to for your cup of coffee? Umm…no.
So what if I told you the Makita coffee maker has enough power and water tank depth to satisfy your whole party in one fell charge? Yep, in 15 minutes you can whip up a maximum of 3 cups of coffee from a single charge. And I mean 3 nice size 5 oz cups of coffee. That's serious power given most portable battery operated coffee makers can only do 2-3 espresso shots before needing to be recharged. This means coffee in every ones hands with no delay!
Looking for on the go methods to brew coffee without a coffee machine? Read How to Make Coffee Without a Coffee Maker: 8 Easy Methods That Work.
Important Feature #4: Boil Dry Protection
The one thing you can count on from power tools is well designed high detailed attention to safety. So of course the Makita coffee maker has to be built that way. One of these safety features is the boil dry protection. The Makita coffee maker will automatically shut off if it detects there is no water in the tank. When you are on the go, moving from one excursion to another you can easily forget the small things and a feature like this could be life saving.
Can Do/Can't Do
Lets keep it real. The Makita coffee maker looks like a freight truck of a coffee maker, bull dozing obstacles to get you a hot cup of coffee in your hands. But it doesn't do everything and has some oversights to consider. Is it right for you? Lets find out.
It can brew up a large batch at a time – We mentioned this already, but 3 cups of hot java on one charge is pretty nice especially if you are in a group
It can heat water for you – Great for when a hot water source is just not feasible while traveling, camping, commuting.
It can work with no coffee filter – The Makita coffee maker comes built with its own permanent coffee filter. So no more annoying paper filters to mess around with
It can operate with a rechargeable battery – the 18V LXT battery is like the battery the Terminator would use for his coffee…its that impressive! The battery charges fast, and has various high amp-hours (3.0 – 6.0) so it holds a charge well. But keep in mind, the battery is sold separately. So you will have to invest separately to purchase the Makita battery and charger which can be heavy on your pocket.
It can shut itself down automatically if water level is too low
It can not travel as easily – The Makita is compact and good for travels but isn't the most portable travel coffee maker you can find.
It can not brew from Keurig type pods – The Makita coffee maker only works with coffee grounds and certain single serve packs. Not cool if you love your K pods. But it does work with Senseo coffee pods which come in a ton of different flavors.
It can not be bought on a cheap budget – The Makita isn't the cheapest coffee maker on the block, especially when you tack on the batteries you have to purchase separately. But the value may be there for you if it checks the boxes for everything you want your portable coffee maker to do.
How Do You Use It
With as much power as the Makita is running with, its also nice that its fairly easy to use. Kind of goes with its whole no frills attitude, just make a good cup of coffee simple and easy. Coming in at 8-9/16″ tall with a 3-1/2″ cup clearance, weighing about 5 pounds, brewing with the Makita is as simple as a few easy steps.
Step 1: Slide a fully charged 18V LXT battery or 12 V LXT battery into the appropriate battery slot on the side of the Makita coffee maker
Step 2: Open the water lid on top of the coffee maker. Remove the water tank.
Step 3: Add cold water into the water tank (recommended 160 ml for grounds, 120 ml for café pods). Place water tank back into the coffee maker and cover water lid.
Step 4: Take out the filter holder/café pod holder.

If you are using coffee beans you grounded with your own manual coffee grinder, open the filter holder and take out the filter. Use the supplied spoon to pour in one scoop of grounds into the permanent filter holder.
If using café pods, place a café pod flat side up into the café pod holder. Then reinsert the filter holder/café pod holder back into slit on front side of the Makita

Step 5: Place the cover on the coffee cup and set on the coffee maker.
Step 6: Get brewing! Turn the power switch on. Allow the Makita to brew up a nice drip style cup of coffee in 5 minutes. Once its done, it will turn itself off automatically.
Step 7: Cleanup is a breeze. Just take out the filter holder, and wash everything with soap and water, and you are good to go.
What Do the Reviews Say?
Why do we love reviews? Because they help you and I make decisions based on other people's experiences. So of course we wanted to provide you with what the reviews are saying about the Makita coffee maker so you have more intel to help you make the best decision. Lets check out what we discovered.
Many reported that they consistently got a hot cup of coffee when using the Makita coffee maker. Really hot! But generally it was only 2 maybe 3 cups of coffee per charge. This was also dependent on what kind of battery you used. Typically, the 18V and higher amp hour batteries delivered the most coffee cups per charge.
For the most part, the Makita coffee maker was the ideal choice if you were far away from a power source or fire and needed a single cup of coffee. But if you could get your hands on a corded kettle, coffee pot, heat plate then there are better coffee brewing options to consider for the price you are paying.
Some reviews mentioned you could use Senseo coffee pods as well as Baronet coffee pods if grounds are not an option for you.
How Does It Compare?
We also wanted to compare the Makita coffee maker to other similar coffee making machines in the market to see how it stacks up. Does the Makita coffee maker bring the IT factor for what you're looking for or do you need to start looking at other coffee maker options. Lets see.
One of the coffee makers we found to compare to the Makita was the Chulux. Like the Makita coffee maker, it is a single serve coffee brewer with alot of features.
The Chulux uses coffee grounds as well as coffee pods, including K pods unlike the Makita.
The Chulux also makes a hot cup of single serve coffee in 3 minutes. Add on its 12 oz water tank capacity and we're talking a seriously nice 5-12 oz cup of coffee compared to the Makita coffee maker.
The Chulux is light weight and very easy to travel with. Its easy to use with a single button operation and has one touch cleanup too.
But unlike the Makita, the Chulux isn't cordless or battery operated. You need a 120V outlet plus to power this coffee brewing speedster. So as a portable, travel coffee maker option, the Chulux just doesn't stand with the Makita.
The Chulux also requires you provide your own reusable filters.
So if you're brewing single serve cups of coffee on the road while exploring nature away from power, the Makita is your machine. However for everyday coffee brewing enjoyment at home or at the office, the Chulux likely takes the cake.
Another coffee maker contender to challenge the Makita was the Coleman. Like the Makita, the Coleman is great option for camping and fishing adventures, long road trips and even construction sites. You may even consider it as an emergency option if you were to lose power in your home. Why?
The Coleman coffee maker runs on a single standard 16.4 oz propane cylinder. Propane is generally considered a very efficient energy source. This means you can get more coffee out of each tank (up to 4.4 hours) before having to change it out. Propane also burns clean, is fairly safe, and is nontoxic. This means no harm to the environment or to your family.
The Makita brews less coffee at a time. With all that propane power, the Coleman can brew up to 10 cups of coffee at at time. Simple press the Instastart push button ignition starter, and in 18 minutes, voila!
However there are risks to consider when using propane. For example it is combustible, so care has to be taken around heat sources.
Also the Coleman is not easy to pack and travel with. It can stay hot for a while after use. And it requires your own coffee filters.
If you are comfortable working with propane and like the idea of brewing a whole carafe of coffee at a time, then the Coleman may suit you. If you want to be more portable, travel friendly, and prefer batteries and electricity without the risks of something combusting around you, then the Makita wins.
The Final Verdict
This compact, sturdy designed coffee maker is a strong contender for the outdoors venturing, camping wilderness extraordinaire as well as the long road traveler or fishing fanatic. Its compact enough to even rest under your cabinets if you want to use it at home. Its easy to use, and easy to clean. It comes with a in industry leading power packed lithium ion rechargeable battery that brews a hot cup of coffee every single time. While the price is a little heavy compared to most travel coffee makers, if you need a hot cup of coffee anytime anywhere then this may be the coffee maker for you. Convinced?
Click Here to Grab the Makita Coffee Maker at Amazon.
Coffee Has Never Read This Good!
Sign up for a FREE newsletter to the best home brewing tips and guides
Thank you for subscribing to The Cup Coffee House Crew! There's a surprise in your Inbox 🙂
Something went wrong.
About the Author
Latest Posts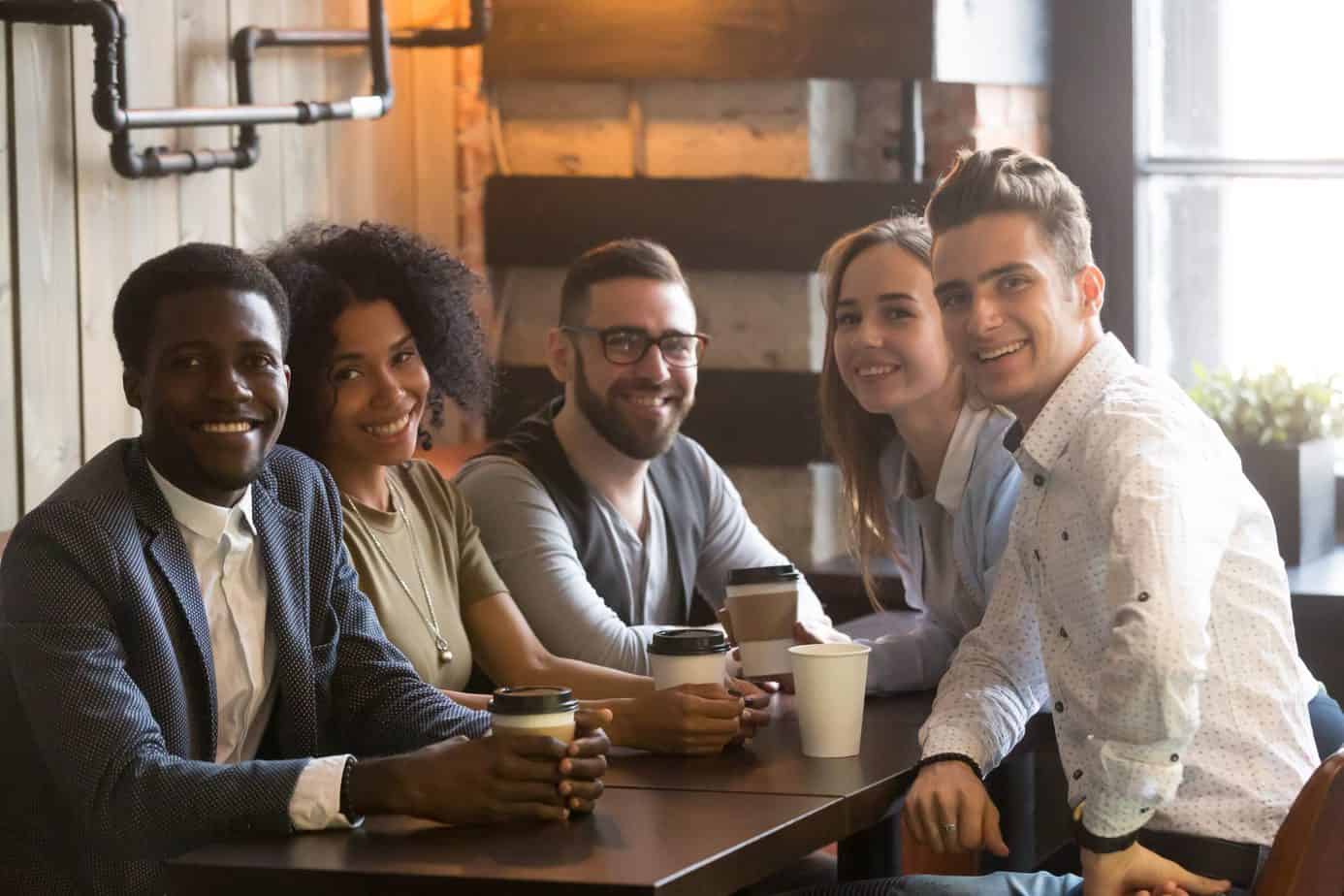 "Jules" is a pharmacist by day and investor, writer, and health nut by night. When he's not sipping on some coffee laced with MCT oil during an 18 hour fast, he is writing about how to get your coffee grind on or playing Monopoly with his 2 boys and wife. Ahh…life is good!