Last updated on October 30th, 2023 by Catherine Reed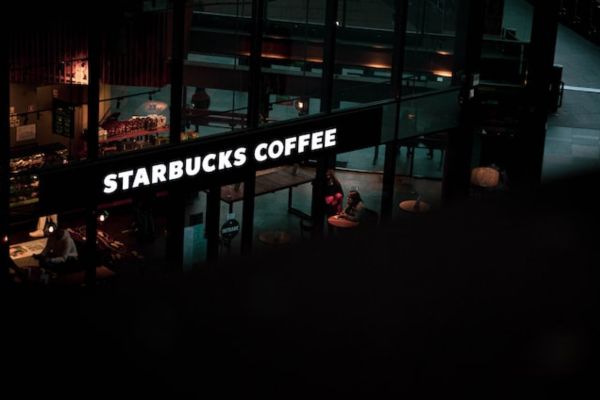 As a coffee lover, I'm often curious about the various coffee chains operating not just in the United States but across the world. Chain cafés often bring something unique to the table. After all, if they didn't, they wouldn't grow.
That's what prompted me to learn about the largest coffee chains in the world, as I wondered if there were leading coffee chains that hadn't crossed my radar.
If you're like me, then you're likely curious about these leading cafés, too. So, without further ado, here's a look at the ten largest coffee chains in the world.
---
Our List of 10 Largest Coffee Chains in the World

#1. Starbucks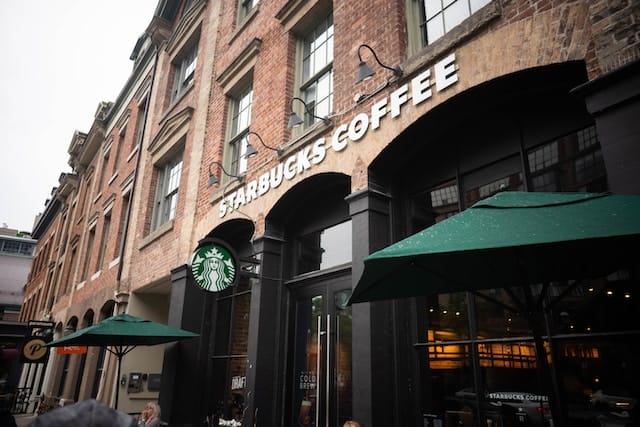 With annual revenue above $32 billion and more than 35,000 locations globally, Starbucks is the largest coffee chain in the world. Starbucks has a presence in about 80 different countries, too, so it's incredibly widespread.
Starbucks was originally founded in Seattle in 1971, with the first shop – located in the famed Pike Place Market – offering up coffee, tea, and spices.
The café didn't start expanding until much later, with locations popping up in Chicago and Vancouver first, followed by Washington DC, New York, and California, with broader expansion through North America continuing thereafter. The chain also reached Japan in 1996, later heading to Europe and China as the 1990s drew to a close.
In the decades since, Starbucks has experienced significant growth. Quickly, it became the largest coffee shop chain on the globe, and it's held that position for some time.
One notable feature of Starbucks is its exceptional consistency. The company doesn't use a franchise model. Instead, every location is either company-owned or licensed, ensuring the corporate entity maintains some degree of control. That helps ensure that every Starbucks meets or exceeds expectations.
In the eyes of customers, Starbucks is a comfortable and inviting place. Plus, it's known as the original home of the pumpkin spice latte – the chain's most popular seasonal beverage – which has a near cult-like following among coffee fans.
#2. Dunkin'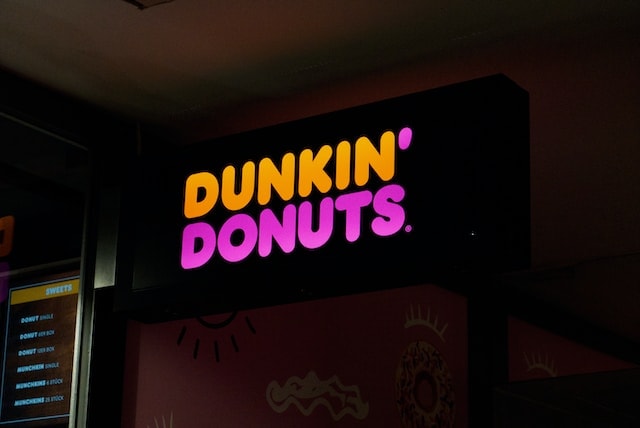 With around 13,200 locations across 40 global markets and annual international sales figures above $12 billion, Dunkin' is another of the largest coffee chains in the world. The Dunkin Brands Group – which also included Baskin-Robbins and Mister Donut – was acquired by Inspire Brands – which includes Buffalo Wild Wings, Jimmy John's, Sonic, and more – in 2020 for $11.3 billion.
Dunkin – originally Dunkin' Donuts – was founded in 1950, with the first location being in Quincy, Massachusetts. Within four years, there was a total of five locations, and the company continued growing over the decades. By 2017, the chain was selling about 2 billion cups of coffee annually worldwide.
One intriguing point about Dunkin' is that the coffee chain adjusts its menu to align with local culture. For example, you can get mochi donuts in certain Asian countries, and there are even seaweed and dried pork donuts available in China!
Dunkin' is also known for a relaxed atmosphere, ensuring people are comfortable as they grab what they need before heading out on their way. It's also number one when it comes to customer loyalty, offering up a consistent, reliable experience customers know they can count on every time they visit.
#3. Tim Hortons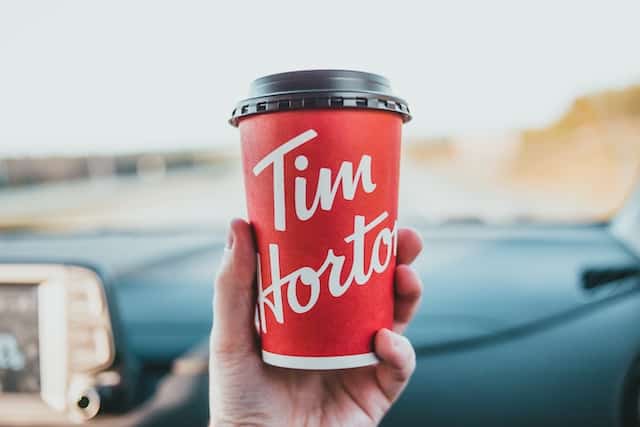 Tim Hortons has more than 5,500 locations across 13 countries, and it's the third-largest coffee brand in the world. The coffee chain falls under its parent company, Restaurant Brands International, which secured more than $6.5 billion in annual revenue across its various brands (which include Burger King and Popeyes).
Tim Hortons was founded in Ontario in 1964. While the café initially offered hamburgers and similar classics on its menu, it pivoted, ultimately becoming a donut shop. With its new identity, Tim Hortons quickly spread through Canada.
It's known for its Original Blend and Double-Double coffees, as well as its iconic Timbits. In many ways, Tim Hortons is part of Canada's national identity, making it particularly special.
#4. Dutch Bros. Coffee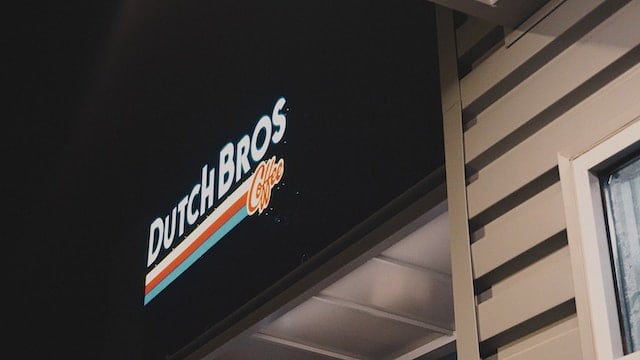 Dutch Bros is a relative newcomer in the world of coffee shops, but it nonetheless has made its mark. Founded in 1992 in Oregon, the company has a reputation for hiring outgoing baristas (known as "bro-istas) and offering exceptional customer service across its 641 US stores.
While that's a small number compared to the coffee chains above, with annual revenues near $739 million, you can't deny the formula is working.
The company also focuses on a drive-thru model, and Dutch Bros. commitment to service makes it one of the best drive-thru coffee chains around. It's known for its energetic atmosphere, as well as its high-energy drinks, including high-caffeine coffees like its 9-1-1 and Double Torture and frozen creations featuring energy drinks.
#5. Peet's Coffee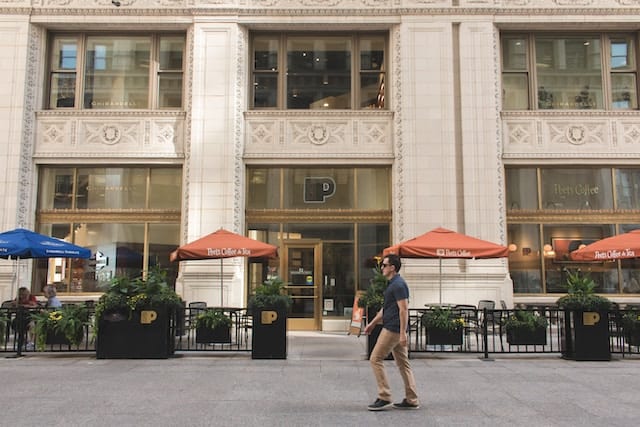 Peet's Coffee began in Berkeley, California, in 1966, and the founder wanted to offer the freshest possible coffee. He had a commitment to using only high-quality beans and adopted a roasting technique to ensure fantastic flavor.
By 1969, Major Dickason's Blend was born, becoming a signature roast at the café. Essentially, the company is viewed as the start of the craft coffee movement in the US, and it quickly grew in popularity.
FUN FACT! It was the founder of Peets Coffee who inspired the original founders of Starbucks to serve gourmet style coffee, which was in contrast to the horrible tasting coffee that was considered normal in America at the time. 
Later those founders would sell to Howard Shultz, who was the master mind behind the relaxed Italian cafe style Starbucks empire we know today.
Currently, there are about 370 Peet's Coffee locations across the US and China. Additionally, the company opened a coffee shop in Dubai in early 2023. Peet's Coffee is part of the broader JDE Peet's parent company, which owns more than 50 brands. Collectively, JDE Peet's generated €8.2 billion in total sales in 2022.
Overall, the coffee shop is known for offering up dark roasts with fantastic bold flavors, and its Major Dickason's Blend remains a favorite among customers.
#6. McCafé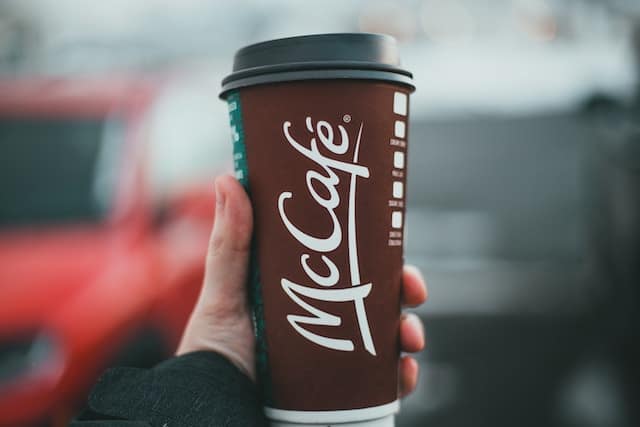 McCafé is a coffee-focused chain and product line by McDonald's, an undeniable fast food giant. The first separate McCafé opened in 1993 in Australia, serving lattes, mochas, and other coffee shop classics. The café beverages also made their way into McDonald's locations, allowing McDonald's customers to enjoy the coffee drinks, too.
In total, there are about 4,000 McCafé locations across 60 countries. While that's a far cry from the estimated 40,275 McDonald's locations, it still makes McCafé a sizeable coffee chain. As for revenue, McDonald's – including McCafé – brings in more than $112 billion annually.
Where McCafé shines is its commitment to offering good coffee drinks at more affordable prices. Essentially, it focuses on providing its customers with value, all while delivering a consistent experience to customers.
#7. Gloria Jean's Coffee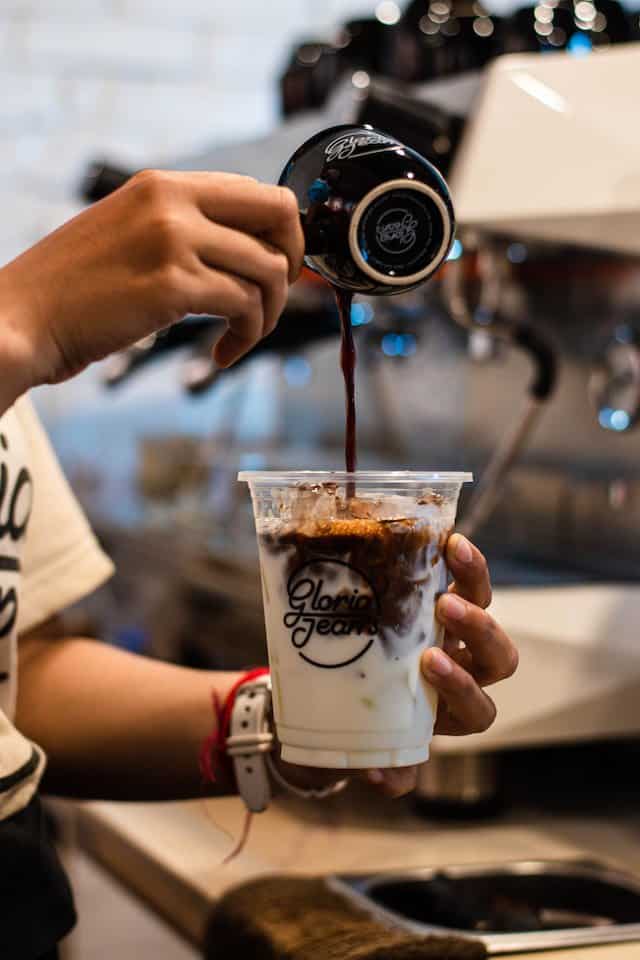 Gloria Jean's Coffee initially opened in 1979 in Chicago, Illinois, ultimately growing to more than 600 locations in 40 countries. The company is known for creating its own roasts and blends, all while remaining highly committed to quality and consistency.
This coffee chain is part of the Retail Food Group parent company, which has annual revenue figures near AU$111.4 million. Gloria Jean's Coffee is known for offering an elevated experience, one where personalization and outstanding service are at the heart of what all the employees do.
#8. Costa Coffee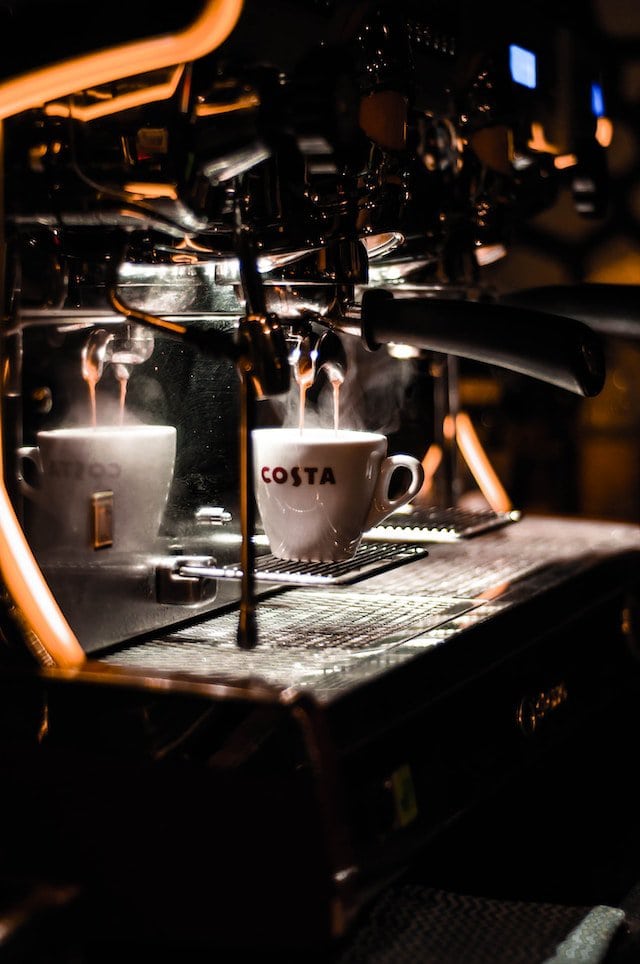 Costa Coffee first opened in 1971 in London, England, and it eventually grew to include more than 3,900 locations across 45 countries. Plus, the company owns more than 14,300 coffee machines that operate in 20 markets.
Costa Coffee was purchased by the Coca-Cola Company in January 2019, making it part of that broader brand. Prior to its acquisition, Costa Coffee reported revenue of £1.34 billion.
Costa Coffee began its journey as a roastery, with the founding brothers looking to bring great-tasting coffee into the everyday lives of Londoners. To make that possible, they taste-tested 112 coffee variations before selecting one to become Mocha Italia, the blend that remains the company's signature to this day.
The company then launched its first café in 1981, serving exceptional espresso and cappuccino in porcelain cups to customers. In time, more coffee shops opened, and the brand ultimately became the most popular café in the UK.
#9. Lavazza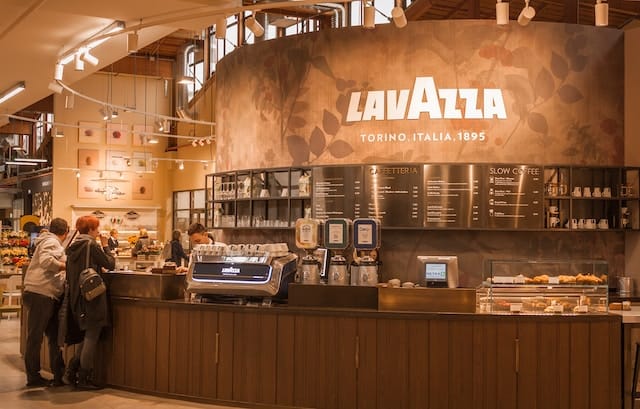 Lavazza is one of the oldest coffee brands in the world. It began in 1895 in Italy, initially being a coffee roastery. The company pioneered the creation of coffee blends and embraced innovation to expand its reach.
In 2022, the Lavazza Group reported €2.7 billion in revenue and had a presence in 140 markets. Every year, an estimated 30 billion cups of Lavazza coffee are created, either at restaurants or at home.
Lavazza's commitment to quality is remarkable. Every coffee they produce is personally tasted by Lavazza family members to ensure it meets their exacting standards. As a result, customers have grown to expect an exceptional experience every time they enjoy a Lavazza coffee, and they typically aren't let down.
#10. Caffé Nero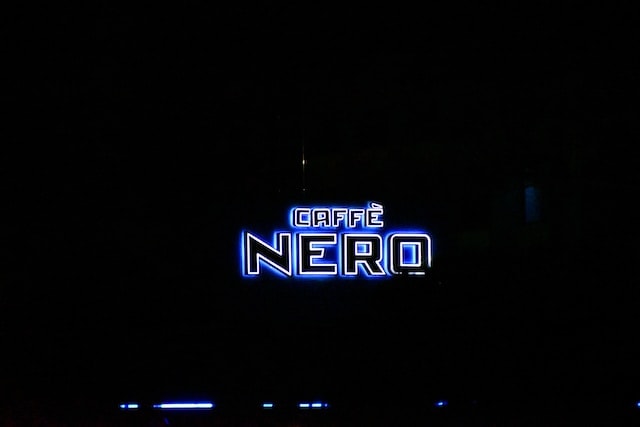 With 1,023 stores across 10 countries, Caffé Nero is another one of the largest coffee chains in the world. During the first half of fiscal year 2023, the company reported £231 million in sales. Customers flock to the coffee chain for its cozy atmosphere and exceptional coffee, making it a favorite place for relaxing.
Caffé Nero was founded in the UK in 1997, and the founder wanted to bring a traditional Italian café experience to more of Europe. The focus was always on quality and consistency, and the company built its own roastery to create its unique blends.
The Classico blend has long been a part of the company's offerings, and it's known for its bold, complex, and slightly sweet flavor, making it a favorite among customers.
Evolution of Coffee Chains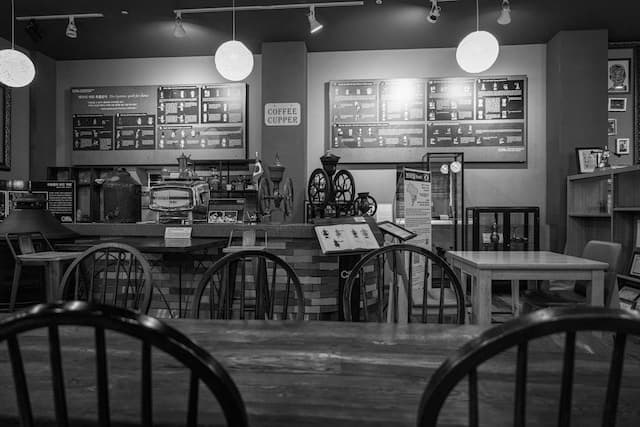 While coffee shops feel very modern, the concept has been around for hundreds of years. South Coffeehouses operated in the Middle East as early as the 15th century, and they arose in Europe during the 16th century. Early coffee shops were essentially all single-location establishments, offering a unique experience to customers. Essentially, the concept of the coffee chain wasn't originally part of the paradigm.
Generally, chain restaurants are a 20th-century concept, largely coinciding with the rise of fast food. Coffee chains essentially harnessed the same strategy, but they focused on offering elevated coffee drinks over more traditionally provided meal options.
Additionally, many wanted to create a cozy, relaxing, and inviting environment, functionally encouraging customers to linger and enjoy their drinks.
In time, coffee chains did embrace more of the quick-service aspects, too. Drive-thru service and quick food options are commonplace in coffee chains today, making them highly akin to their fast food brethren.
Coffee Chain Rankings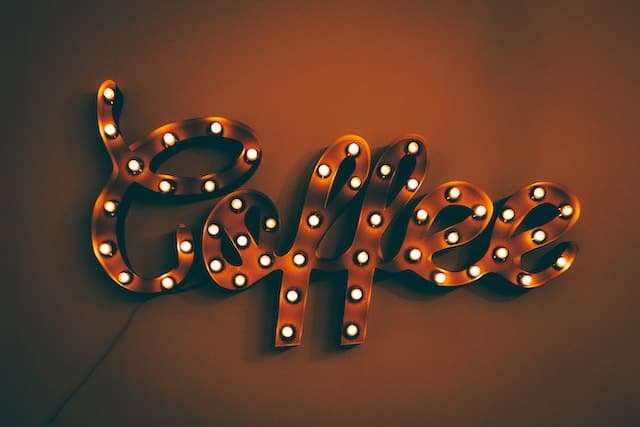 While the coffee chains listed above are the largest in the world, whether they're considered the best varies. Additionally, since taste is subjective, a favorite for one person may not appeal to another.
Still, if I had to rank coffee chains, here's how I'd personally list them:
Peet's Coffee
Lavazza
Caffé Nero
Dutch Bros
Starbucks
Costa Coffee
Dunkin'
Tim Hortons
Gloria Jean's Coffee
McCafé
Expansion and Innovations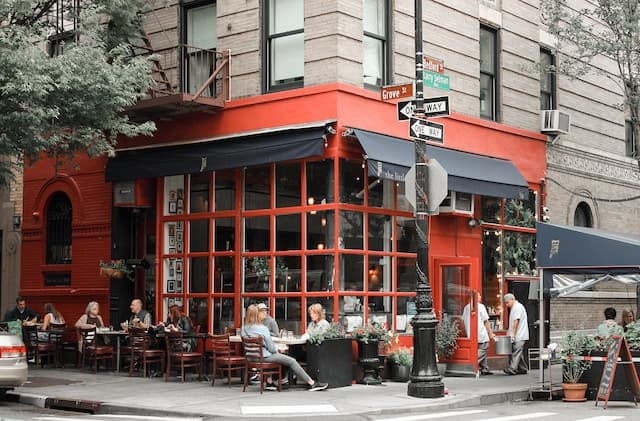 Coffee chains continuously evolve and with good reason. Competition in the segment is increasingly fierce, making it harder for companies to stand apart from others. Plus, public sentiment and priorities often shift, and coffee chains need to adapt in order to remain relevant.
As a result, coffee chains have changed over the years. For example, as mobile technology became more popular, mobile ordering with convenient pickup became increasingly commonplace. Rewards and loyalty programs are also widely available today, as they're viewed as a way to entice customers to return.
Eco-conscious and social consciousness are also prevalent today, as those are being prioritized by customers. As a result, there's a greater emphasis on fair trade coffee production and greener cultivation (a key component of the Third Wave coffee movement) and processing now than there was in years past.
We hope you were entertained and enlightened on the largest coffee chains in the world. So which one is your favorite to visit? Let us know!
FAQs
Coffee Has Never Read This Good!
Sign up for a FREE newsletter to the best home brewing tips and guides
Thank you for subscribing to The Cup Coffee House Crew! There's a surprise in your Inbox 🙂
Something went wrong.
About the Author
Latest Posts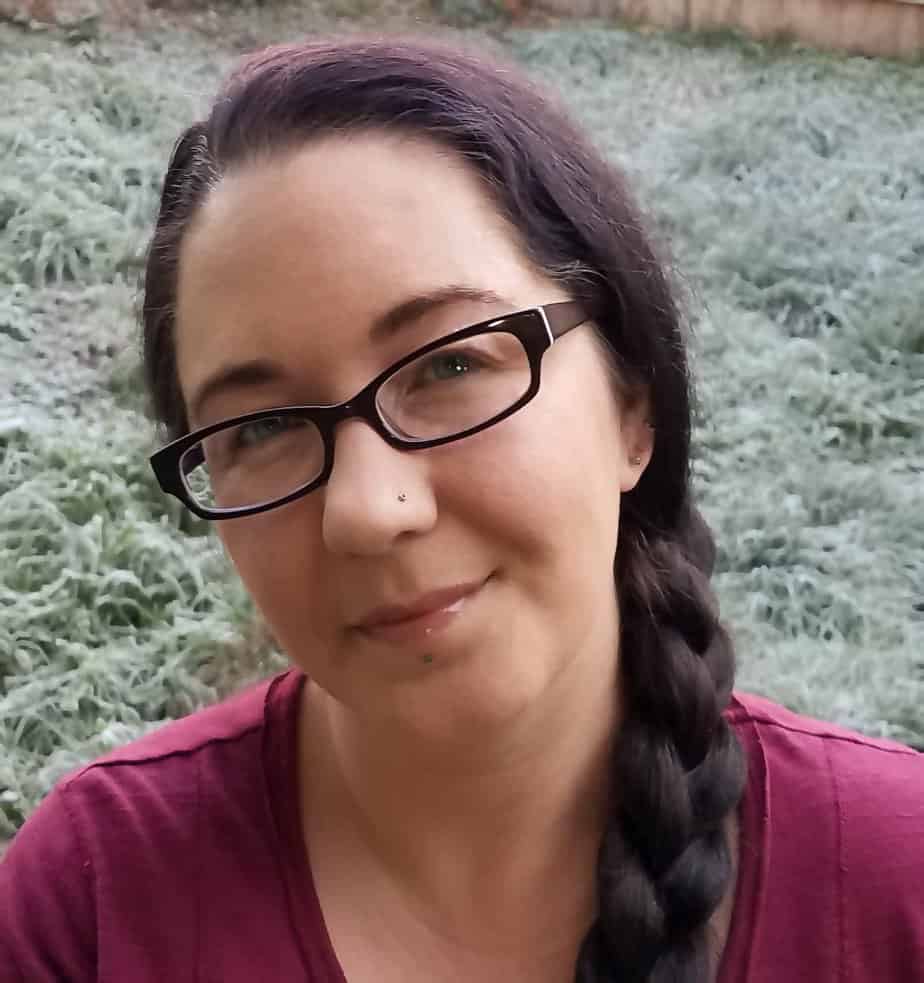 Catherine Reed is a freelance writer and coffee enthusiast. She has been a lover of coffee, espresso, and various café-style concoctions for more than 20 years, and enjoys exploring everything the world of coffee has to offer. Whether it's trying out new coffee technologies or exploring small-batch creations from independent micro-roasters, Catherine is open to any coffee experience, and aims to share everything she's learned with discerning readers interested in leveling up their coffee game.
Chief Editor