Last updated on September 21st, 2023 by Alex Praytor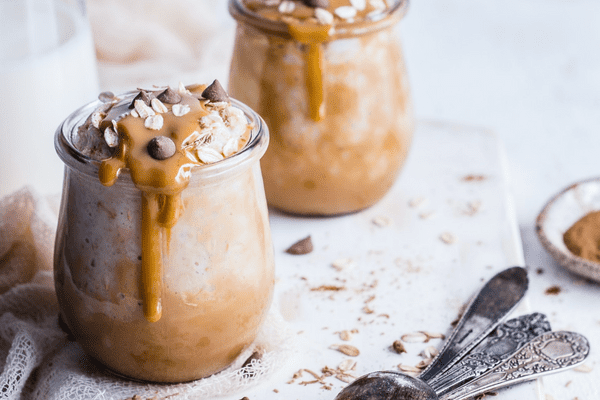 While ice is nice in hot weather months, cooler weather sends us indoors with a cozy hot drink to warm up. The fall and winter months are also when Starbucks starts pulling out all our favorite seasonal drinks.
Favorites such as Pumpkin Spice Latte, Peppermint Mocha, and Caramel Apple Spice hit the menu. Suddenly, the neighborhood Starbucks becomes a necessary stop. 
And while we believe long term, brewing your own coffee is not only more economical but healthier, every so often you may just want to pick up something delicious from Starbucks for your work colleagues or friends.
Whether you're in it for the caffeine, prefer tea, are vegan, or want all those delicious toppings, Starbucks has something for you.
So what are the ingredients in Starbucks best hot drinks? And, what do they taste like? 
We combed through all the top beverages, researched, and ranked them for you. We'll let you know what goes into each drink and the calorie count for a Grande size. So, curl up in a soft leather chair and take a look at some of the best hot drinks on the Starbucks menu. 
---
How We Ranked the Best Hot Drinks at Starbucks
Taking into consideration the popularity level, the calories, availability and flavors, we ranked the following top 16 beverages.
#1. Caramel Macchiato
250 Calories
The Caramel Macchiato is a long-standing favorite among coffee fans. This drink is essentially an upside-down latte. First, vanilla syrup is added to steamed milk. Then an espresso shot is poured over the top. The caramel drizzle over the foam layer adds the perfect amount of sweetness to finish the drink. 
This espresso-based drink is light on the palate and the vanilla and caramel flavors blend nicely. It's no wonder the Caramel Macchiato has been a customer favorite for decades!
#2. Cinnamon Dolce Latte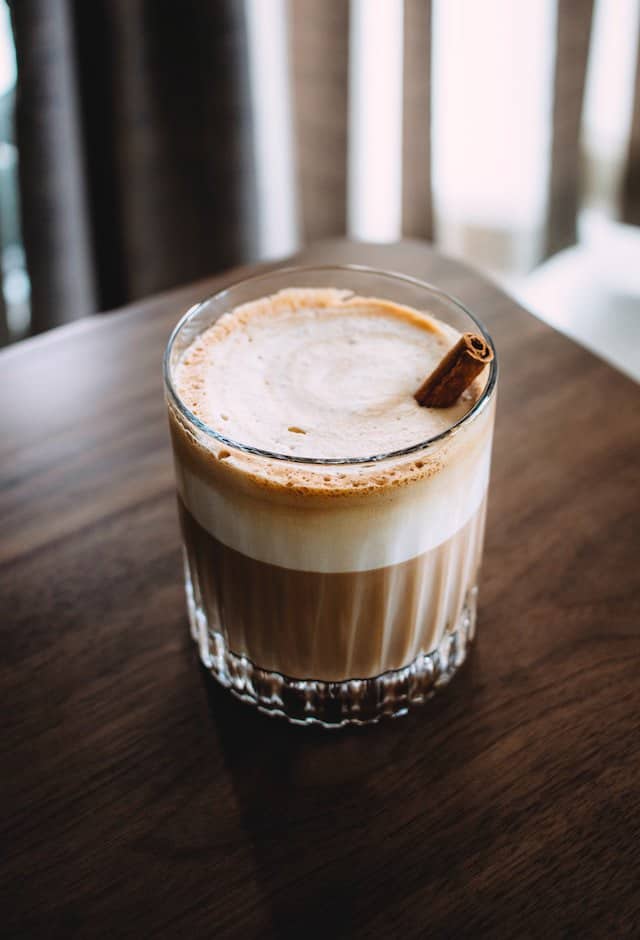 340 Calories
The Cinnamon Dolce latte contains all the deliciousness of a caramel macchiato. However, this drink spices up the recipe. It contains steamed milk, cinnamon dolce syrup, and shots of espresso. The whipped cream topping and cinnamon dolce sprinkles also add a little extra delight. 
Cinnamon Dolce Lattes taste like Christmas in a cup. However, you can enjoy this tasty beverage all year round. 
#3. Flat White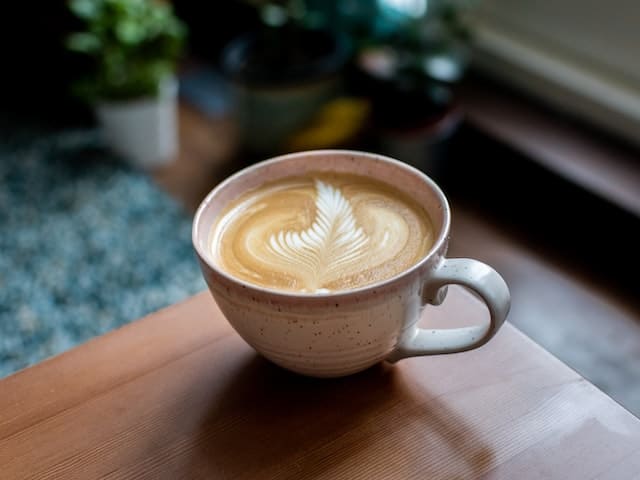 110 Calories
The Flat White is trending among coffee lovers–and for good reason. This smooth-tasting coffee drink is creamy, foamy, sugar-free, and oh-so-good. It starts with ristretto shots which are stronger than espresso but contain very little bitterness. Then whole milk is steamed until it creates a fluffy microfoam and poured over the top. 
Flat Whites have no sugar added to the drink. However, since this drink uses whole milk instead of 2%, you get a natural sweetness to delight the taste buds. 
#4. Pumpkin Spice Latte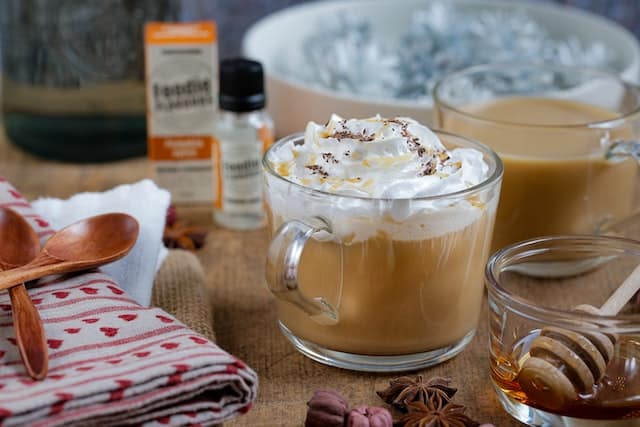 390 Calories
Are you a fan of PSL? Some love it, and some love to hate it. With its dedicated fan club, this drink is not going away anytime soon.  
This fall-infused beverage has been a hit among Starbucks customers since it first came out in 2003. At first, this drink contained no pumpkin, just spices. However, some customers expected actual pumpkin to be part of the recipe, so Starbucks delivered. 
Since 2015, the Pumpkin Spice Latte recipe has evolved to include real pumpkin puree and exclude some artificial flavors. It also contains espresso, steamed milk, cinnamon, clove, and nutmeg. Then it finishes with a whipped cream topping and real pumpkin pie spices.
If you love pumpkin pie with a cup of hot coffee, Starbucks gives you a 2-in-1 with this unique recipe.  
#5. Chai Tea Latte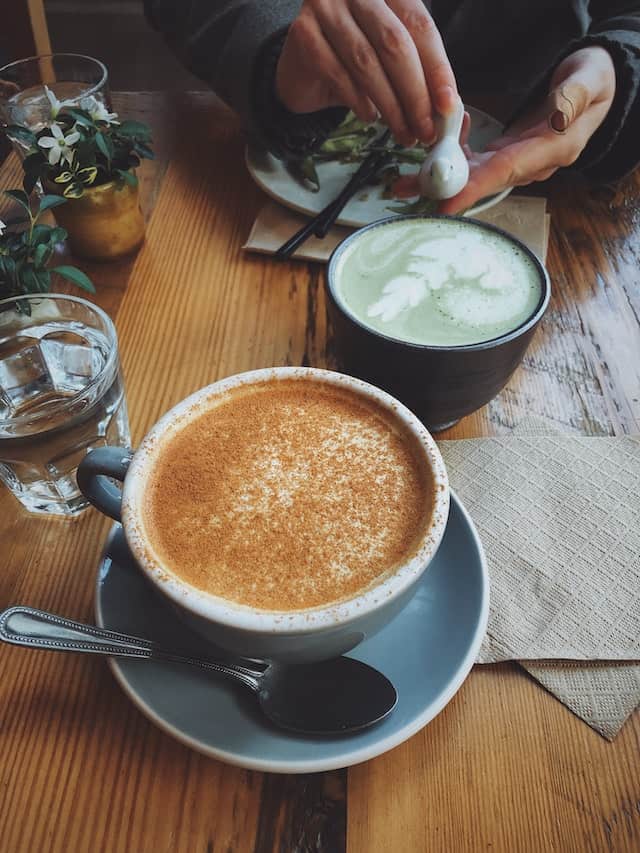 240 Calories
Starbucks' Chai Tea Latte is a sweet beverage that can warm you up on chilly days. Baristas make this drink using the same steps as a latte. However, this drink is for tea lovers. It combines steamed milk with black tea, cinnamon, cloves, and other spices for an exotic flavor. 
The only thing that would make this great-tasting drink even better would be coffee. Add a shot of espresso to this tea-based drink to make it a "Dirty Chai."  Speaking of dirty, have you ever heard of Dirty Coffee?
#6. Honey Almond Milk Flat White
170 Calories
The Honey Almond Milk Flat White is lower in calories than many other Starbucks lattes and macchiatos. This drink contains no dairy and is vegan-friendly. The steamed almond milk combines well with the three ristretto shots in this drink. A few pumps of Starbucks' honey blend for sweetness and, Voila! A vegan masterpiece awaits. 
This hot drink is not as creamy as a regular flat white. However, the nuttiness of the almond milk pairs nicely with the coffee for a lighter-tasting coffee drink.
#7. White Chocolate Mocha
430 Calories
The White Chocolate Mocha is a favorite of Starbucks regulars. This drink is rich, creamy, and sweet. It has an espresso base, however, there is very little bitterness in this hot drink. Even if you are not a fan of coffee drinks, the White Chocolate Mocha may win you over! 
The delicious recipe includes white chocolate sauce, steamed milk, and espresso. The whipped cream topping slowly melts into the drink to add an extra layer of creaminess.
With one taste of the White Chocolate Mocha, your taste buds are sure to fall in love! On the downside, this sweet treat also packs in significantly more sugar and calories than many other menu items. What can we say? Some days you just have to treat yourself right?!
#8. Peppermint Mocha
440 Calories
It's beginning to look a lot like Christmas when this seasonal drink hits the menu. The Peppermint Mocha combines espresso, peppermint syrup, and mocha sauce for a delicious milk-based drink. The whipped cream and dark chocolate curls on top can make this drink addictive. 
The Peppermint Mocha is billed as a seasonal drink, but you can actually get this drink year-round if you can sacrifice the dark chocolate curls. Our pro tip is to ask for mocha chips, instead!
#9. Caramel Apple Spice
380 Calories
The Starbucks Caramel Apple Spice has no caffeine. However, it does have enough sugar to give you a jolt. It may be the sweetest hot drink on the Starbucks menu with 70 grams of sugar in a grande size drink. 
This Starbucks beverage tastes like a hot apple cider with steamed apple juice and four pumps of cinnamon dolce syrup. A whipped cream topping and caramel sauce drizzle finish off this sweet treat. If it's too sweet for your taste buds, ask the barista to cut the syrup in half. 
This hot Starbucks drink has no coffee. However, it does taste like a fall festival in a cup!
#10. London Fog Tea Latte
180 Calories
The London Fog Tea Latte often gets pushed behind other more popular drinks. (We're looking at you PSL.) However, it is arguably one of the best hot drinks without coffee on the Starbucks menu. 
This drink takes the enticing lavender and bergamot flavors of Earl Grey tea and combines them with steamed milk and vanilla syrup. The recipe sounds simple, but the taste is indescribably good. It also has a moderate amount of caffeine to boost your energy level.
#11. Espresso Con Panna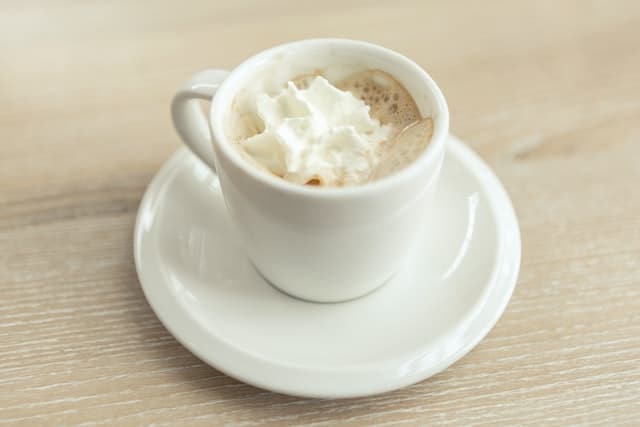 35 Calories
The Starbucks Espresso Con Panna (literally, "Espresso with Cream") is small but mighty. It is only 1.5 ounces of liquid, however, it packs in the same amount of caffeine as many grande coffee drinks. 
This simple drink is two shots of espresso with a dollop of Starbucks' signature whipped cream topping. This low-calorie hot drink goes to show that a recipe doesn't have to be complicated to be delicious. 
#12. Jade Citrus Mint Brewed Tea
0 calories
With zero calories, zero grams of fat, and zero grams of sugar, the Jade Citrus Mint Brewed Tea is one of the healthiest hot drinks on the Starbucks menu. This organic green tea brings a pop of flavor to your mouth. It is flavored with organic spearmint, lemon verbena, lemongrass, and other natural flavors.
With 40 grams of caffeine, it can give you an afternoon energy boost. Or, if you are looking for an herbal drink, Starbuck's Mint Majesty gives you the same fresh flavors with no caffeine. 
#13. Starbucks Reserve Dark Chocolate Mocha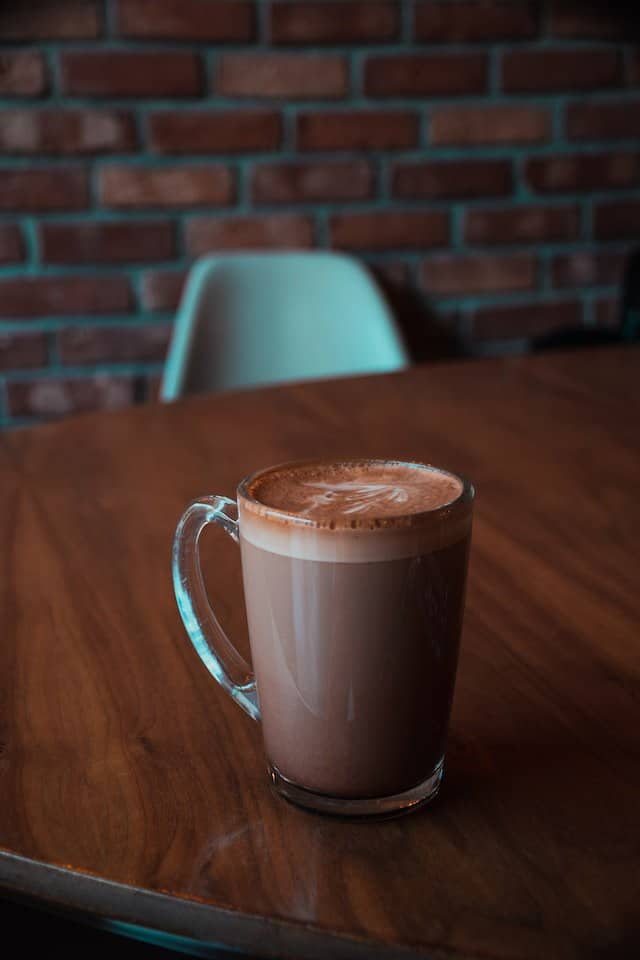 320 Calories
For those who enjoy craft coffee drinks, you are in for a treat with the Starbucks Reserve Dark Chocolate Mocha. This drink is made using a small-lot Reserve espresso.
Instead of sweet sauces, cocoa and real ground chocolate give this drink its mocha flavor. Steamed whole milk showcases the all best flavors of these classic ingredients. 
This drink is delicious and wholesome. However, only select Starbucks Reserve locations serve it. Find out if you have a Starbucks Reserve near you to try out this tantalizing drink.
Check this article for more Chocolate drink options from Starbucks.
#14. Vanilla Creme Steamer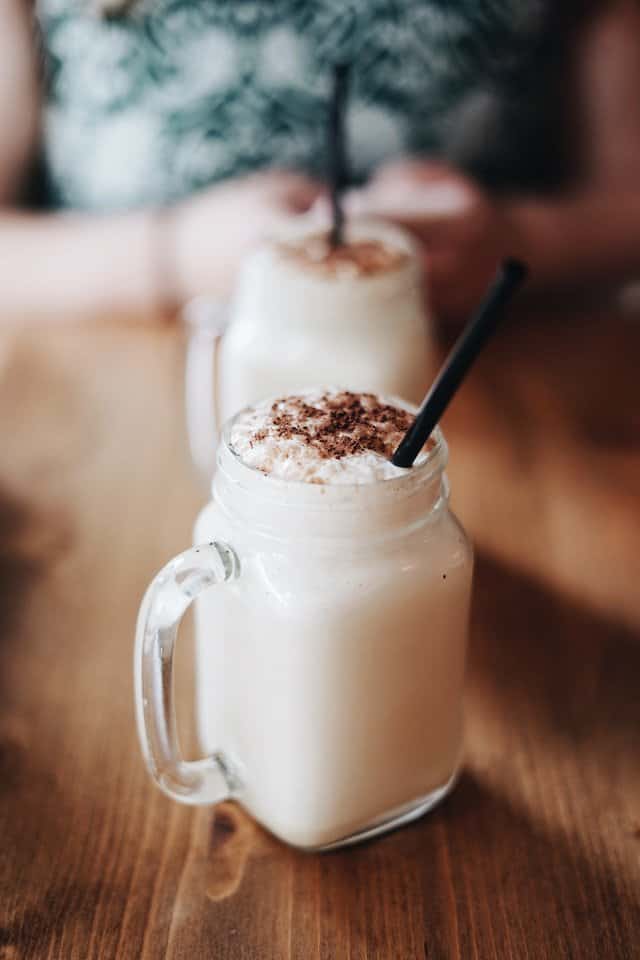 350 Calories
This Starbucks drink is smooth, creamy, and steamy. Two percent milk is steamed with vanilla syrup and then topped off with whipped cream. It has the taste of vanilla ice cream but is warm and comforting. 
There is no coffee in a  Vanilla Creme Steamer. Just pure vanilla goodness. Non-coffee fans can enjoy this drink when the weather turns cold.
#15. Secret Menu Hot Butterbeer Latte 
(Calorie count unavailable)
If you are a Harry Potter fan (or even if you're not!) the Hot Butterbeer Latte from the Starbucks Secret Menu is a treat for the tastebuds. This hot version of the popular Butterbeer Frappuccino combines caramel, toffee, and cinnamon into one delicious drink. 
To order it at a Starbucks near you, ask for:
A grande whole milk steamer
Three pumps of caramel syrup
Three pumps of toffee nut syrup
Three pumps of cinnamon dolce syrup
Whipped cream
A topping of caramel bits
 If you want the sweetness of butterbeer as a coffee drink, ask to add two shots of espresso.
Some customers say this hot drink comes close to the Butterbeer at Univeral. Others think fewer syrup pumps would suffice. Both wizards and muggles alike are sure to find a bit of magic in this hot Starbucks Secret Menu drink.
#16. Starbucks Blonde Vanilla Latte
250 Calories
Although Starbucks has an extensive menu of coffee and tea drinks, the classics never get old. The Vanilla Latte continues to be a favorite among faithful Starbucks fans.
The espresso base combined with basic vanilla syrup and creamy steamed milk tastes just as good today as when it first appeared on the menu. However, this drink has gotten a new face in recent years. 
In 2017, Starbucks came out with blonde espressos. These espressos are just as strong (or stronger) than dark-roasted espressos. However, the coffee taste of blonde espresso is lighter on the palate. It seems the Vanilla Latte went blonde and kept the look. 
Warm up with the taste of Starbucks!
While iced coffee is king in the summer months, there is nothing better than curling up with a cozy hot drink in colder weather. And sometimes you may want to take a break from home brews and try something exotic at your coffee shop. We get it!
These 16 Starbucks hot drink choices are delicious options if you want to try something new. Whether you enjoy the taste of pumpkin pie in a cup, or you're looking for craft coffee options, Starbucks has something for everyone.
Looking for cold drinks? Check out this article about Starbucks' Frappuccino Roast that is on everyone's favorite list!
Let us know which drink is your favorite at Starbucks!
FAQs
What is the most popular drink at Starbucks in 2022?
The Vanilla Latte seems to be one of the top choices of Starbucks customers in 2022. This classic hot drink is a longstanding member of the Starbucks menu. With Secret Menu drinks and new TikTok recipes coming out all the time, customers have an array of new options to try at Starbucks. However, some of the most classic drinks on the menu never go out of style. 
What is the best hot drink at Starbucks for a sore throat?
Since caffeine and milk are not your best options with a sore throat, try an herbal tea at Starbucks if you are feeling under the weather. For hot drinks, you can choose Mint Majesty or Peach Tranquility Teavana teas. To try an iced option, check out the Iced Passion Tango Tea. These herbal teas have zero calories and are naturally sugar-free. 
What is the sweetest hot drink at Starbucks?
The sweetest hot drink at Starbucks is the Caramel Apple Spice. This drink packs in a whopping 70 grams of sugar in a grande-size drink. This is right at twice the recommended daily amount of sugar according to The American Heart Association.
To reduce the amount of sugar, you can choose to limit the syrup shots or forgo the topping. 
Coffee Has Never Read This Good!
Sign up for a FREE newsletter to the best home brewing tips and guides
Thank you for subscribing to The Cup Coffee House Crew! There's a surprise in your Inbox 🙂
Something went wrong.
About the Author
Latest Posts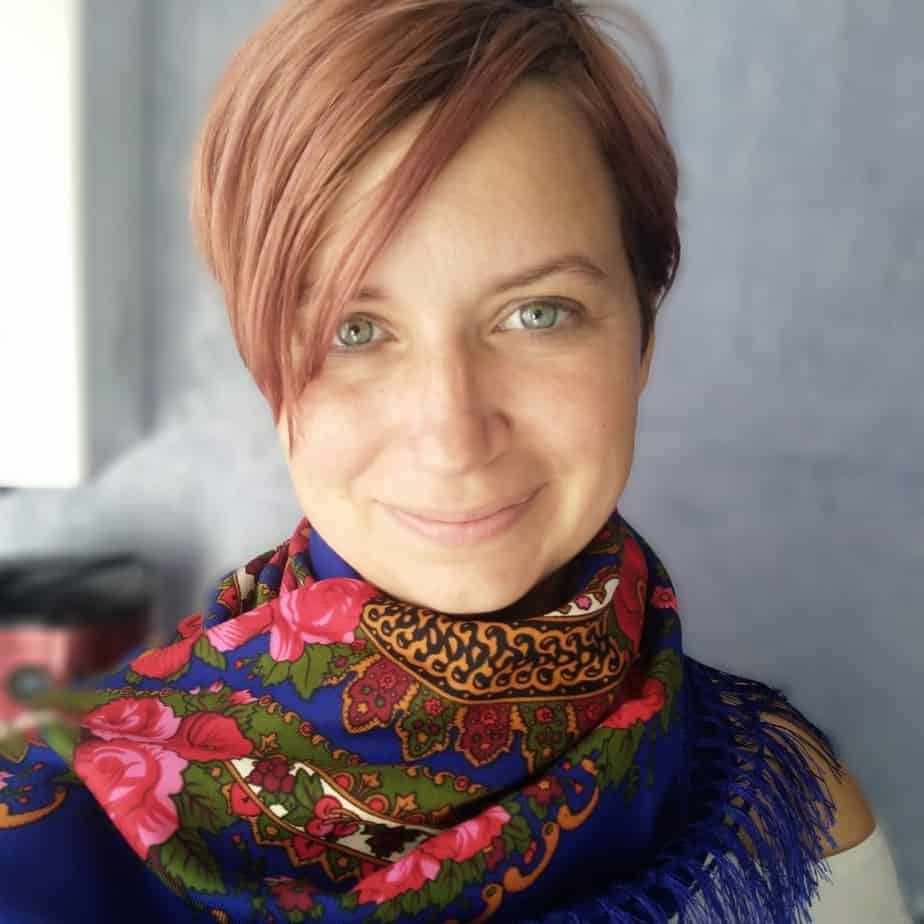 Alex Praytor worked her first job as a barista, finished college, and then took a tour to the other side of the globe. She fell in love with espresso and her would-be husband in Europe. She spends her spare time visiting native Texas landmarks, ancient castles, and all the coffee shops she finds along the way. At home, she is a mom, ESL teacher, and writer, who hones her coffee-making skills daily. She enjoys passing on her coffee findings to fellow caffeine addicts in search of the perfect cup.
Chief Editor