Last updated on March 21st, 2023 by Jules Winnfield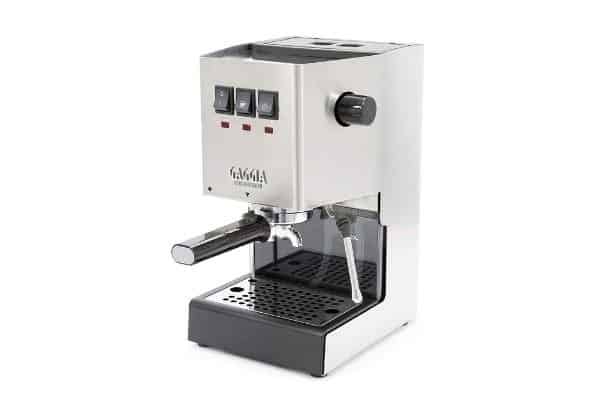 Calling all coffee lovers! I don't know about you, but there is nothing like a cup of good espresso in the morning to kickstart your day. (Of course, I'm also one to take an espresso shot in the afternoon, but that's another story.) If you're an espresso lover like me, then you want to be able to craft your favorite espresso shots and infused beverages right from home.
The problem is, it can be hard to choose which semi-automatic espresso machine is right for you. There are countless espresso machines on the market, so how can you make the right choice? Well, one name you've likely heard of is Gaggia – namely, the Gaggia Classic Pro Espresso Machine. Is it worth the money? Does it stand up to the hype?
Sale
Gaggia RI9380/46 Classic Pro
For a semi automatic machine with commercial grade build, smooth brew, and budget price, you can only go right with the Classic Pro.
Last update on 2023-09-17
We're taking a closer look at how the Gaggia Classic Pro Espresso Machine might be the perfect option for you and your household. Keep reading this Gaggia Classic Pro review to find out why it's a household favorite.
---
What's So Good about the Gaggia Classic Pro?
Gaggia is a well-respected, Italian brand in the coffee biz. The brand dates back all the way to the 1930s when a young man named Giovanni Achille Gaggia was on the hunt for the perfect espresso. Gaggia (the brand) was born during his findings, and it quickly became one of Italy's most iconic names. The company consistently strives to perfect their commercial and homemade coffee machines, each one improving to be the most high-end and state-of-the-art coffee maker on the market.
Gaggia continues to elevate the home brewing experience to this day. One of the most recent models is the Gaggia Classic Pro, which we will discuss today in this Gaggia Classic Pro review. It's one of the favorite espresso machines from Gaggia, from the appearance to the innovations inside the machine. Let's take a closer look at why this home espresso machine lives up to Gaggia's phrase, "Free your contemporary home barista."
Important Feature #1: Designed with a Commerical Steam Wand
If there is one thing that draws customers to a coffee shop, it's the espresso beverages – the comforting froth on top and the rich, delicious flavors found inside. But quality espresso no longer has to be limited to your go-to coffee shop. Now, you can get the decadence of good espresso and high-end drinks right at home. And it's all thanks to the commercial steam wand and its milk steaming capabilities.
From lattes to americanos, cappuccinos to stunning latte art, the Classic Pro's steam wand can do it all. It comes with a professional steam wand equipped with two holes. This in itself is an advantage, as most at-home espresso machines only come with a single hole. Two holes mean that you can froth milk like the barista pros, creating a more high-quality drink that tastes like the real deal.
However, having two holes on the steam wand as opposed to three or four is also beneficial. By having only two holes on the steam wand, you don't have to worry about milk frothing too quickly. After all, you're not exactly an espresso crafting genius (yet). The slower milk frothing will ensure there are no mishaps along the way, only leaving you with a velvety and decadent finish.
Important Feature #2: Superior Build Quality with a Sleek Stainless Steel Design
Commercial machines found in coffee shops and restaurants have a certain appeal. They look professional and stylish. Home espresso machines tend to be a bit on the nonchalant end of the spectrum. They don't look like they will pour anything delightful into your coffee cup, and most of the time, they don't.
It's different with the Gaggia Classic Pro Espresso coffee machine. The outer shell is a gorgeous brushed stainless steel body that looks and feels like a professional machine. It's elegant and looks sophisticated on top of any countertop. It's like bringing commercial machines right into your own kitchen.
Aside from being sleek and stylish, a stainless steel body ensures that the water tank is kept secure and all of the other important elements are held inside. Stainless steel is built to last and will make sure that your great espresso machine never rusts or corrodes.
Important Feature #3: Easy to Use, Yet Powerful
Making espresso at home sounds nerve-wracking. After all, you're not a barista, and making good espresso beverages is a lot more challenging than a simple cup of Joe. That's why it's important to find a semi-automatic espresso machine that is easy to use yet still has enough power to put together your favorite espresso drinks, like lattes and macchiatos. Well, the Gaggia Classic Pro espresso machine is both. It's the ideal combination of power and ease of use. Here's why.
The Gaggia Classic Pro comes with an impressive 15 bars of pressure. That's some serious steam power in the espresso-making world. But don't let it scare you. Although 15 bars is powerful enough to craft together decadent drinks, it's nothing you can't handle. That is thanks, in part, to the 3-way solenoid valve. This 3-way solenoid valve ensures that the water stays in place while brewing espresso and purges the water entirely when you're finished.
Not only that, but the Gaggia Classic Pro is also designed with a 58mm, chrome-plated, brass portafilter, which is where the ground coffee beans are held. This heavy-duty portafilter ensures that, when water bursts through the group brew head, the portafilter can handle it. When water bursts through the group head and into this state-of-the-art portafilter, it's a cinch to get proper ratios, such as those you might find in actual coffee shops.
As far as temperature is concerned, the Gaggia Classic Pro espresso machine uses a traditional boiler to ensure stability through and through. It also ensures that there is an overall consistent application of steam pressure. Together, these features ensure that your pre-ground coffee goes through the brewing and steaming process smoothly for perfect shots at the end.
Looking for more high quality espresso machine options? Check out our full review on the best Breville coffee makers on the market.
Important Feature #4: Extremely Quiet Machine
The original Gaggia Classic had an issue with noise. The previous model tended to vibrate immensely, making the espresso maker much louder than consumers enjoyed. Well, the new Gaggia Classic Pro, put an end to this loudness. The new-and-improved build quality involves the superior mounting of the vibration pump. With better mounting, the vibration and noise are dampened. In the end, you can enjoy a quiet espresso maker with little noise involved.
Important Feature #5: Fast Heat-Up
When you're ready to sip on your favorite espresso drink, you don't want to have to wait too long. Well, the Gaggia Classic Pro Machine is designed with dual heating elements. These double heating elements can heat the broiler swiftly. We're talking 5 minutes or less. As far as steam is concerned, that whips up in as a little as 30 seconds. So, if you're looking to get your hands on good espresso with your eyes half shut, it's certainly simple to do with this made-in-Italy espresso machine.
Important Feature #6: Keeps Beverages Hot
Not only does the Gaggia Classic Pro product heat the single boiler and steam quickly, but it also keeps your beverages hot. Let's face it – you're likely not standing over your semi-automatic coffee machine in the morning. You need to take a shower, brush your teeth, and get dressed. Well, this Gaggia machine allows you to set it and forget it.
All you need to do is get the brewing started and walk away. The built-in stainless steel cup warmer will ensure that your coffee remains nice and hot. It remains heated to an impressive 120 degrees F., thanks to the single boiler located directly underneath the surface.
So, when you're rushing in the morning, you don't have to worry about missing out on your coffee.
Important Feature #7: Updated Control Rocker Switches
Another way the build quality is superior in this coffee machine is that it comes with mechanical rocker switches. Why are these important for the build quality?
Well, they are designed with the same type of durable material you would find on commercial-style espresso machines in a coffee shop. Plus, they are easy to use and offer complete control, making it easier for newbies to craft their own espresso drinks.
The rocker switches are designated for the Classic Pro's control panel and come with three switches. These switches will allow the user to do the following:
Turn the machine on.
Start brewing coffee grounds.
Steam.
Also, on the control panel, you will see an indicator light. This allows you to know when the espresso maker is ready to use. It's a simple addition, but anyone would agree it is handy when brewing and steaming espresso.
Important Feature #8: Accepts Pods (No Grinding Necessary)
One of the benefits of owning a Gaggia Classic Pro like this is that you don't technically need a separate grinder to get your hands on some espresso. If you want to indulge in espresso, you have the option of using beginner-friendly ESE pods. These ensure a thick crema with high shot quality, and you will love the steam coming off your cup. The pods fit directly into the pressurized double shot basket, meaning you don't have to worry about grind size or any special grinding machine. It's effortless!
For more info on the best manual coffee grinders on the market, see our full review.
Important Feature #8: Easy to Clean
Another benefit of the Gaggia Pro is that it is known for being fairly easy to clean. This is a step up from other semi-automatic espresso machines, which have been notoriously difficult to clean. This new, state-of-the-art, and modernized semi-automatic espresso machine is designed with innovative technology to enhance cleaning capabilities.
One of the Gaggia Classic Pro coffee maker's biggest highlights is that it comes with an efficient drip tray. A drip tray is a critical element to any coffee machine, but they tend to be overlooked as far as build quality. The design of the stainless steel drip tray found on the Gaggia machine ensures that there are no issues with the drip tray. It is easy to remove, and you can maneuver it when necessary without worrying about spills.
Aside from the drip tray, cleaning this Gaggia Pro coffee machine is a cinch. Simply wipe down the commercial style exterior and be on your way.
However, cleaning the interior might be a bit more challenging for users. It does not come with a special clean me button that is on other machines. However, cleaning should only need to be done once or twice a year. During this process, everything should be stripped down and cleaned. The good news is that the boiler is created with aluminum so it will not succumb to rust or limescale. The most concerning area is the solenoid valve, which can become caked and need descaling.
Can Do/Can't Do
There are a few things that this Gaggia Classic Pro machine simply can and can't do. Let's take a closer look at the specifics.
It can create various espresso drinks and specialty coffee utilizing a two-holed steam wand; you can even create majestic latte art.
It can be a great option for beginners with not a lot of experience using an espresso machine. It's easy to use, so entry-level espresso consumers should have no issue putting together delightful steam espresso drinks.
It can handle a lot of espresso-making, thanks to a 3-way solenoid valve and pressurized basket.
It can be easy to clean, especially because this single boiler, brushed stainless steel espresso machine comes with a handy detachable drip tray for easy cleanup.
It can create espresso in as little as 60 seconds, thanks to the single boiler. There is a slight edge on the competition with a single boiler. Not only are they a bit cheaper than dual boiler machines, but they also heat up faster.
It can't grind your espresso beans for you. Remember – this is a semi-automatic espresso maker, not an automatic espresso maker. An automatic espresso maker makes it easier being a 2-in-1 machine. The Gaggia Classic is the only semi, meaning you have to grind your own espresso beans. At least it accepts ESE pods, so you don't technically have to grind.
It can't be a good option for those on a tight budget. These are rather pricy espresso makers, so you will need to save up to get your hands on them. Alternatively, you could opt for a budget espresso machine if you can't wait to start making at home espressos.
It can't be programmed. These days, many machines are fully programmable for a more detailed and top-notch experience, but the Gaggia semi-automatic machine is not one of them. A bit disappointing, but it does not offer any programmable features.
How Do You Use It?
The Gaggia Classic Pro is straightforward to use. So, even if you're not a pro but an entry-level espresso maker, you can craft some of the best espresso drinks in no time. Here is how to use the Gaggia Classic Pro.
Before you start, understand the machine. There are three switches on the front. One turns on the machine. Beside it is the steam switch. On the far right is the brewing switch. There is also a steam knob on the side. You will open and close this knob to obtain the steam and hot water necessary for the steam wand. Next, decide whether you're using pods or grinding your own beans.
How to Use ESE Pods with the Gaggia Classic Pro
Start by placing the two-way pin at the bottom of the portafilter.
Snap the pressurized single basket into the portafilter.
Place the pod into the basket.
Stick the handle into the machine.
Hit the brew button on.
This is the simplest way to get your hands on some nice, hot espresso. By selecting the brewing option, hot water will dispense from the water tank into your cup. Once the water has been fully dispensed from the water reservoir, your espresso will be ready to be customized. You can consume the espresso as a shot or use the professional steam wand for frothing milk and creating classic beverage favorites.
How to Use Ground Espresso Beans with the Gaggia Classic Pro
Grind your coffee beans. You will need to do so with a different appliance. Remember, the Gaggia Classic Pro is not an automatic machine. It can't grind beans for you.
Optionally, use pre-ground coffee beans.
Use the double pressurized basket and snap it into the portafilter.
Place the ground beans inside the basket and stick the handle into the machine.
Flip the brew switch on.
How to Use the Gaggia Classic Pro Like a Pro
If you want to use the Gaggia Classic Pro like a pro, you will want to do these steps differently. For professional-style brewing, you do not need to use the two-way pin. You will also utilize the commercial double-shot filter basket. Here's how to do it.
Snap the commercial double-shot filter into the portafilter basket.
Place the ground coffee beans inside and use a tamper to add pressure to ensure the beans are snug in the filter baskets.
Place the handle in the machine and select the brew option.
How to Steam Milk on the Gaggia Classic Pro
Of course, whether you're using a pod, grinding your own beans, or opting for a professional way of brewing espresso, one thing you will want to know how to do is steam milk. Steamed milk is imperative for making some of your favorite milk drinks and specialty coffee. To steam and froth milk, do the following.
Turn the steam switch on.
Pour milk into the pitcher up to the spout.
Once the temperature ready light is on, purge condensation out of the wand.
Place the milk under the steam wand.
Turn the steam knob to start the milk frothing process.
When you're done milk frothing, but want more heat, close the air intake holes.
When it's nice and hot, remove it from the steam wand.
Clean the wand and purge.
Add the milk to your espresso and enjoy!
As you can see, it is not terribly difficult to create steamed milk and espresso beverages. If you want to try out some different recipes, you can find a plethora of them online. Keep in mind that the machine needs water, no matter the brew method you are using. Always check the water reservoir to ensure there is enough water for the machine to operate.
What Do the Reviews Say?
Customers have had an overwhelmingly positive experience with the Gaggia Classic Pro. Customers have said things like, "I have really enjoyed the Gaggia Classic Pro, and it has lived up to my expectations" and "I ABSOLUTELY LOVE THIS MACHINE." People like the fact that it is lightweight and easy to use. It's quiet and isn't difficult to understand. Even those who are brand new to espresso makers have had no issues recreating their favorite beverages from the comfort of their kitchen. All in all, most have said that this is an excellent machine, worth the buy and have given the product plenty of stars.
How Does It Compare?
Let's take a look at how the Gaggia Classic Pro stands up to its biggest competition. Here, we put the Gaggia Classic Pro up against popular models like the Barista Express and the Rancilio Silvia, including affiliate links to Amazon where you can read more about each one.
When it comes to the Barista Express, many features stand out that you won't find on the Gaggia model. Here are some of the top reasons why you might pay a little more for the Barista Express.
It comes with a conical burr grinder that grinds your espresso beans. This is a 2-in-1 style machine that will grind your beans for you. That is something the Gaggia Classic can't do.
It allows the user full access to digital temperature control. The Barista Express stands out because it allows the user full access to the brew temperature. Using the digital temperature control (PID), you can have the precise brew temperature you want for optimal espresso extraction every time.
Not a typical steam wand. This espresso machine doesn't come with a typical steam wand. Instead, it allows for micro-foam milk texturing. This not only enhances overall flavor but allows for more detailed latte art, if that's your thing.
If you're willing to pay more for stellar features, then the Barista Express might be a better option. This is a more automatic-style espresso machine that is easy to use yet comes with desirable advantages. The biggest reason why this is a great choice is that it comes with a built-in grinder with dose control and a grind size dial, so you don't have to worry about fiddling with pods, pre-ground beans, or grinding beans ever again.
Simplicity is key when it comes to the Rancilio Silvia, so it doesn't have too many wildly different features from the Gaggia Classic. Both are semi-automatic espresso machines. They both come with steam wands that allow for the creation of a variety of espresso based milk drinks. When it comes to the boiler, though, the Gaggia Classic Pro is far more efficient. You must also purchase an accessory to use pods with the Rancilio Silvia, which is already designed into the Gaggia coffee machine.
When comparing these two machines, it's fairly easy to say that the Gaggia Classic Pro ranks higher. Plus, it's far cheaper, which gives you the biggest bang for your buck.
Verdict: Gaggia Classic Pro Review Results
Overall, we think that the Gaggia Classic Pro comes with plenty of advantages that many consumers will enjoy. The single-boiler, stainless steel machine is a great choice for beginners and experts alike. The simplicity is excellent, whether you're drinking a cup of coffee or making a beautiful, exciting drink with the inclusion of milk.
The milk steaming capabilities of the commercial steam wand milk frother is a cinch to operate and can help you to craft stellar barista-style drinks in no time. Plus, you don't have to worry about production thanks to the large water tank and 3-way solenoid valve.
However, it's not all grand with the Gaggia Classic Pro. As you can tell from this Gaggia Classic review, there are some drawbacks. For one, it's a bit pricey for an espresso machine. Secondly, the Gaggia Classic Pro does not come with a grinder. You have to grind the coffee beans yourself using a good burr grinder or use pre-ground coffee beans. The good news is, you can use coffee pods to get the job done.
If you're looking to add a new espresso machine to your kitchen, consider the Gaggia Classic Pro. The positives definitely outweigh the negatives with this machine. Unless you are looking for a better price point (although it doesn't get much better than this) or want additional features, such as a programmable machine, dual boiler, or automatic machine, then this looks like a great option for any coffee and espresso consumer who wants excellent espresso.
Sale
Gaggia RI9380/46 Classic Pro
For a semi automatic machine with commercial grade build, smooth brew, and budget price, you can only go right with the Classic Pro.
Last update on 2023-09-17
For more Gaggia espresso machines to consider, check out our full guide on the Best Gaggia Machines on the market.
Coffee Has Never Read This Good!
Sign up for a FREE newsletter to the best home brewing tips and guides
Thank you for subscribing to The Cup Coffee House Crew! There's a surprise in your Inbox 🙂
Something went wrong.
About the Author
Latest Posts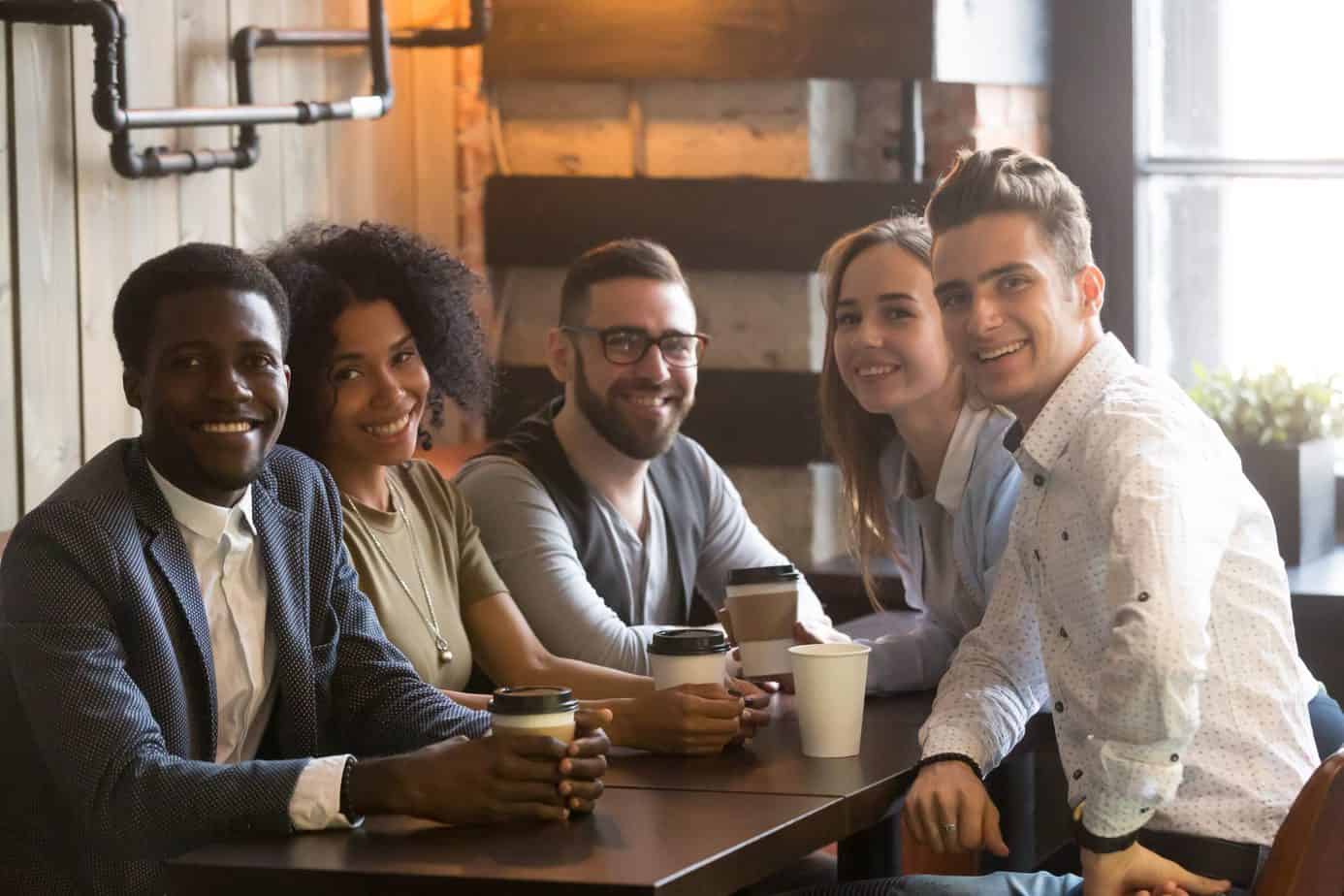 "Jules" is a pharmacist by day and investor, writer, and health nut by night. When he's not sipping on some coffee laced with MCT oil during an 18 hour fast, he is writing about how to get your coffee grind on or playing Monopoly with his 2 boys and wife. Ahh…life is good!