Last updated on September 4th, 2022 by Jules Winnfield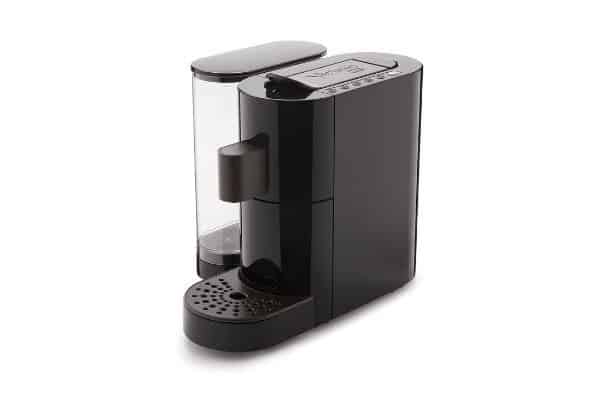 There is nothing quite like a Starbucks coffee drink. Whether it's the caramel macchiato, mocha frappuccino, or an espresso shot, you simply can't go wrong. But let's be real – Starbucks can be expensive, especially when you consume it (or at least want to consume it) as much as I do. So what's a Starbucks lover to do?
There's one answer – the Starbucks Verismo System. The what? Yes, you heard correctly. The Starbucks Verismo System. It's more than just your average coffee maker, and that's why it tends to be such a popular coffee and espresso brewer.
Starbucks Verismo Home Brewer
The Verismo is small and compact, perfect for a single individual; Easy to use, only needing pods and a push of a button to craft all of your favorite Starbucks beverages from home.
Last update on 2023-09-18
If you're considering adding this handy coffee and espresso maker to your home, then you need to know the facts. We're diving headfirst into this coffee brewing wonder, helping you to make the right choice for your coffee and espresso needs. Keep reading for all of the information on the Verismo.
---
What's So Good about the Verismo Machine?
It's a Starbucks product. Do I really need to say anything more? If you love Starbucks beverages, you're likely going to enjoy the Starbucks Verismo coffee maker. It's easy to use and can make a wide range of flavors you can mess around with. For example, turn your cup of Starbucks homebrewed coffee into an instant classic with a milk frother or add a double shot to your morning java. Endless possibilities await the Starbucks Verismo System, and here's some information as to why it's ranked so highly.
Important Feature #1: Makes Coffee and Espresso
I don't know about you, but I never want to settle for less. A lot of people will opt to have a separate machine to get their java and authentic espresso. But why? A 2-in-1 product not only saves you time and energy but counter space in the kitchen, too.
The Starbucks Verismo System crafts your favorite Starbucks coffee in a flash while also offering authentic espresso shots. When your homebrew is complete, use a milk frother to whip together macchiatos and lattes. Or, run it over some ice with your favorite creamer to recreate an iced Starbucks beverage from home.
For more info on the Best Budget Espresso Machines on the market, check out this full review.
Important Feature #2: Easy to Use Verismo Pods
When it comes to coffee makers and espresso machines, one word that consistently comes up is pods. We see them everywhere, and most machines claim to accept these new innovations. Well, if you are a lover of pods, then you will enjoy the Starbucks Verismo.
This state-of-the-art maker uses Verismo pods to get the job done. Just stick one inside and wait for your favorite beverages to come to life. However, keep in mind that the Verismo V does not accept K cup pods.
This is a major drawback for some consumers. But it's not all bad news. Verismo pods come in various flavors, including Starbucks coffee pods with a range of blends and roasts to choose from, shots of espresso pods, tea pods, and milk pods. With such a variety to choose from, you won't miss K cup pods at all.
When it comes to the Verismo pods, though, the last thing to consider is whether or not you prefer pods at all. Some prefer the taste of coffee from actual ground coffee beans rather than a pod. So, if you're a pod lover, the Verismo V might be a great choice. If you don't like pods, then choose a different machine.
Important Feature #3: Dual-Pressure Technology
The last feature that stands out with the Verismo V is the dual-pressure technology. Starbucks makes it a point to mention that this machine comes with high-quality Swiss engineering that adopts dual-pressure technology. What does this mean for you and your latte? Well, dual-pressure technology ensures that each espresso or coffee pod is brewed entirely, ensuring a rich and flavorful brew each time.
For more great latte maker picks, check out our full guide on the Best Latte Machines.
Can Do/Can't Do
While this machine might seem as if it was sent from coffee heaven, there are still some things it can't do. Here, we are breaking down the things this machine can and can't do to help you make a final decision.
It can brew a cup of coffee as well as espresso shots.
It can use Verismo V pods in various flavors, whether you want a specific coffee roast or a glass of hot milk.
It can be used in smaller kitchens. The sleek design – with dimensions of just 12.9 x 8 x 11 inches – is perfect for even smaller kitchens.
It can be bought when you're on a budget. The Verismo has a fairly low price, so even someone on a strict budget won't mind the machine's price.
It can't use ground coffee beans.
It can't create more than one beverage at a time, making it a challenge to make coffee for a large group. Unfortunately, this machine is best when you serve one person.
How Do You Use It?
The best thing about the Starbucks Verismo V is that it is so straightforward to use. Whether you want Pike Place brewed coffee or high-quality espresso shots, it's a cinch with the Verismo. To make your favorite beverages, all you need to do is the following.
Add water to the reservoir on the side of the machine. Although this machine does not accept ground coffee beans, it doesn't make it a miracle worker. Just like any other brewer, the Starbucks New Verismo requires water to operate. This should be your first step.
Place your selected pod in the top compartment of the brewer. Remember, there are many different options, so take your time shopping around.
Turn the machine on. There are several different button options on the side of the machine. Look for the beverage you're trying to make. For example, there is an option to select espresso, coffee, milk, etc.
Wait for your beverage. That's it! Now all you have to do is wait for the brewer to work its magic. Once completed, you can leave it as-is or craft one of your favorite Starbucks brewed coffee beverages with one of the many recipes you can find online. Just do a quick Google search for copycat Starbucks recipes! You can make a favorite latte, add milk for a macchiato, cocoa for a mocha, or use other products to make an at-home Starbucks beverage in minutes.
What Do the Reviews Say?
Sure, you can hear me talk all night and day about the Verismo System by Starbucks, but is that all you need to make a choice? Not exactly. We wanted to make sure you're getting the highs and lows of the product, so we checked out product reviews from people who have actually purchased the Verismo from a store. Let's see what these customers had to say.
When it comes to customer reviews, there was mixed content. A lot of the content from customers said that they enjoyed the machine. It created delicious brewed coffee and espresso shots. People loved how the new model was far quieter than the original machines.
However, many people were dissatisfied with how much java the machines can produce. Sure, they had no issues for the first few months. But when the machines are used too regularly, they can have some difficulty.
That said, this product likely isn't great for the brewer that wants three cups of java per day. It's more suited for those who would like a burst of caffeine here and there.
How Does It Compare?
We also wanted to dive into other products to see how the Starbucks Verismo stacked up. Keep reading to determine whether or not the Verismo V stands up to the competition or whether you need to start researching different machines.
Right off the bat, we can say that the Nespresso Vertuo has more features, and people tend to love this product. However, you have to keep in mind that these machines have a higher price than the Verismo. So, if you want to pay extra to get extras, then keep reading. Here are some of the advantages of the Nespresso Vertuo.
Brews a variety of cup sizes. Right away, we can say that this machine stands out because it can brew different cup sizes. So, java lovers will love that they can get a whopping 14 ounces at once. You can also indulge in single or double espresso shots too.
Pods are immediately rejected and stored for recycling. It doesn't get any easier to clean than this. The Nespresso Vertuo literally ejects and stores the used pods for recycling when you're done. Plus, it shuts off automatically to save energy. Wow!
Unique design for perfect java every time. The Nespresso Vertuo utilizes a state-of-the-art barcode reading brewer that ensures you get the best, most high-quality drinks every time. Plus, each drink is left with a gorgeous, delightful, silky crema on top. Yum!
The milk frother is included. Well, this is an obvious advantage. If you want to make true Starbucks quality drinks, then you need a milk frother. The Starbucks Verismo, unfortunately, doesn't come with this attachment, while the Nespresso Vertuo does.
To put it simply, both of these machines that offer delicious homebrew beverages utilize pods. However, the Nespresso Vertuo tends to have a few more advantages over the Starbucks Verismo. However, the price is far higher for the Nespresso Vertuo, so that is something to consider before you buy.
For a more in-depth look at the Nespresso VertuoLine of machines, see our full Nespresso Evoluo review and our in-depth comparison between the Nespresso Vertuo and Evoluo models.
Now, when you think of a homebrew machine that uses pods for extraction, you likely think of the Keurig – and for a good reason, too. While there are many larger Keurig machines at the store, we decided to search for a single cup brewer to be more on the Verismo's level. We stumbled upon the Keurig K15, which doesn't have an overwhelming amount of features over the Verismo. Here are just a few of the differences.
The Verismo machine has a larger reservoir. One thing that might make you select the Verismo over the Keurig is to refill the water each time the Keurig is used. The same isn't true for the Verismo.
Keurig has more flavors. This company has connections to over 500 brands, so you know you won't be limited on choices. You can find a roast in just about any flavor you want!
Can use ground coffee beans. Unfortunately, the Verismo is a definite no-no when it comes to ground beans. But the Keurig allows you to add your own coffee grounds to certain pods, giving you more flexibility with your cup of Joe.
Final Verdict
If you are looking for a coffee maker to add to your home that provides good, high-quality beverages every time, then consider the Verismo machine. It is small and compact, perfect for a single individual. It's a cinch to use, only needing pods and a push of a button. From there, you can craft all of your favorites, from a Starbucks latte to a macchiato and more. The price of this machine is also a plus, as most people can afford it.
Starbucks Verismo Machine
The Verismo is small and compact, perfect for a single individual; Easy to use, only needing pods and a push of a button to craft all of your favorite Starbucks beverages from home.
Last update on 2023-09-18
Coffee Has Never Read This Good!
Sign up for a FREE newsletter to the best home brewing tips and guides
Thank you for subscribing to The Cup Coffee House Crew! There's a surprise in your Inbox 🙂
Something went wrong.
About the Author
Latest Posts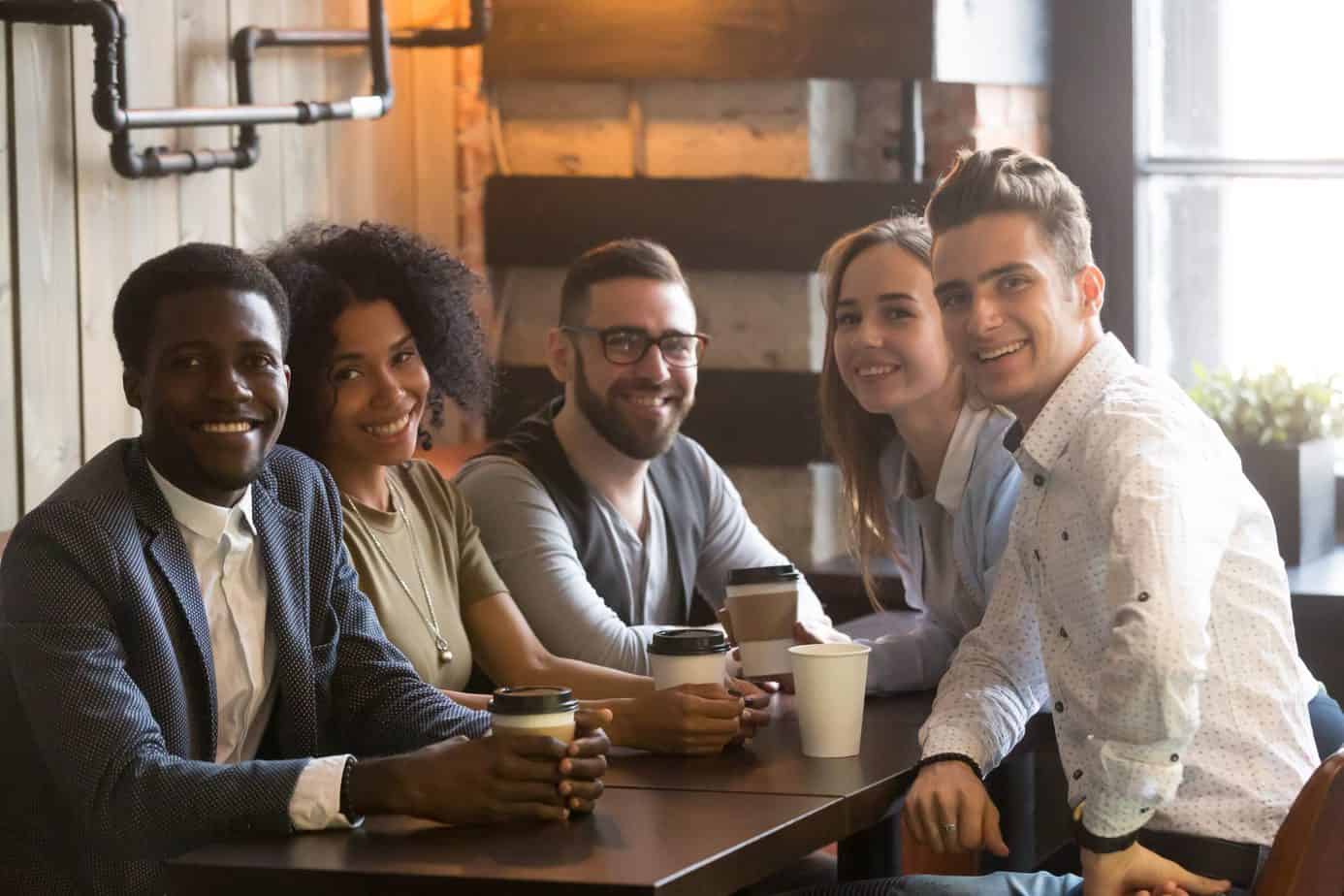 "Jules" is a pharmacist by day and investor, writer, and health nut by night. When he's not sipping on some coffee laced with MCT oil during an 18 hour fast, he is writing about how to get your coffee grind on or playing Monopoly with his 2 boys and wife. Ahh…life is good!