Last updated on September 9th, 2023 by Jules Winnfield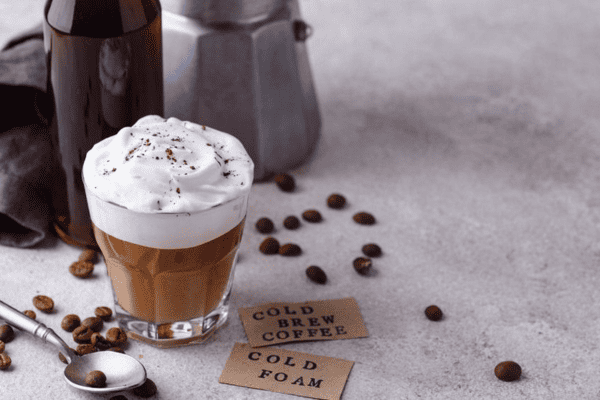 Vanilla sweet cream plus cold foam plus cold brew coffee equals the perfect summer drink that you'll be craving year round. And as we don't always have the chance to get to a Starbucks, this copycat recipe can help you make cold foam, right at home. 
In fact, this recipe is so good you might never need to visit a Starbucks again (our secret end goal for you…but we're not holding our breaths!). The simple ingredients give that perfect sweetness, with none of the artificial flavorings you get from store bought.
If you've found yourself sipping a vanilla sweet cream cold brew and wondered how to make sweet cream cold foam yourself that is velvety in texture like Starbucks does (magical, right?), then wonder no more. We have all the answers you need.
This recipe for vanilla sweet cream cold foam is the ideal match for cold brew coffee or iced coffee. Whip up a batch of sweet cream cold foam in no time at all, and enjoy from the comfort of your own home.
---
What Is Vanilla Sweet Cream Cold Foam?
Let's be honest, a lot of us go into Starbucks, order the same thing we order every time, and don't give it much further thought. We love Starbucks (their coffee, not their pricing), and we trust them with coffee.
As long as you have that delicious nitro brew coffee and that smooth vanilla cream, what does it matter what the details are?
If that's you, then you might be a bit confused about the foams and creams and cold foam on offer. Don't worry, let's sort it all out step by step.
What Is Starbucks Regular Cold Foam?
You know when you order a latte, and it comes with that lovely thick layer of milk foam that sits on the top? Cold foam is essentially a cold version of that. Thick but still able to pour, it is the ideal match for cold brew coffee.
Starbucks cold foam is made using nonfat milk that's whipped at a very high speed in a special blender. This adds air to the milk, giving the cold foam a thicker texture.
Because of this unusual technique, cold foam has a rich texture like melted ice cream.
Cold foam can be used on any drink, but it tastes great with cold coffee and plenty of ice. Cold foam and a nitro cold brew is simply summer perfection!
What Is Starbucks Vanilla Sweet Cream?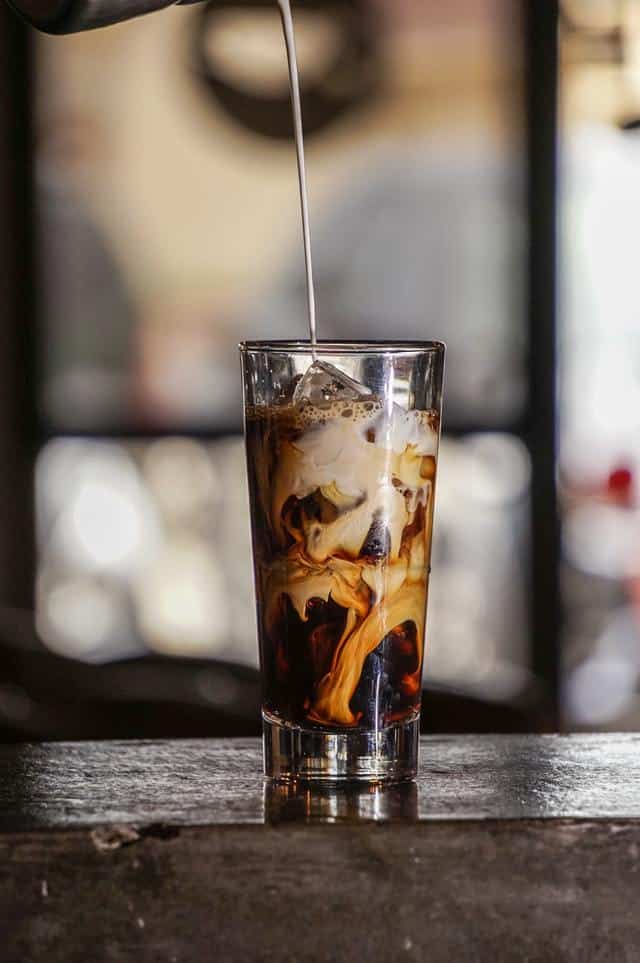 So, you know what cold foam is, but what about the sweet vanilla cream? 
Vanilla sweet cream is like a mixture of sweetener and cream, designed to be used for hot and cold coffee. And it's literally a mixture of sweetener and cream — vanilla syrup, 2% milk, and heavy cream are what makes up Starbucks vanilla sweet cream.
Vanilla sweet cream isn't mixed, so it retains that liquid texture that slowly diffuses through your drink. 
What About Whipped Cream?
Okay, you probably know what whipped cream is. Made from heavy cream and vanilla syrup, it's a coffee shop staple. At Starbucks, you can get it on any drink you want. Add a dollop to a hot coffee, and the heat slowly melts the sweet heavy cream into the liquid.
Whipped cream is, as you probably guessed, whipped at a high speed. The end result is a thick, creamy texture.
So, What Is Vanilla Sweet Cream Foam?
Vanilla sweet cream cold foam is basically vanilla sweet cream whipped in that special bladeless blender. It goes from being runny to thick, from cream to cold foam. 
Cold foam can be blended with any type of syrup, including salted caramel and seasonal favorites like pumpkin spice. You can even get it with matcha blended in, as seen on the iconic matcha pink drink (just be sure to ask for it specifically as its not officially on Starbucks menu).
How to Make Sweet Cream Cold Foam – Vanilla Recipe
Making a Starbucks vanilla sweet cream cold foam is deceptively simple, and you only need the same ingredients that they use – vanilla syrup, 2% milk, and heavy cream!
With almost no prep time, you will have recreated the Starbucks experience.
Then, all you need to do is blend it. At home, a French press, immersion blender, whisk, or handheld milk frother can all be used to mimic the texture.
Finally, cold brew your coffee grounds (actually, you should do this step first). Pour yourself a glass full of coffee, top with your vanilla cream cold foam, and voila!
Step 1: Homemade Vanilla Syrup Recipe
First you need vanilla syrup. If you really want to save time, you can order a bottle of vanilla syrup online. Starbucks own syrup is readily available, or you can try a different brand.
If you want a taste as close to the coffee shop experience as possible, this is the way to go. Pick up some cold brew coffee grounds while you're at it.
Alternatively, you can pop in and ask your local barista what they have for sale.
But if you want the best sweet cream cold foam available, you need to make your own vanilla syrup. This is super simple.
To make your own homemade vanilla syrup, you need:
1 cup water
1 cup sugar
3 teaspoons vanilla extract
Instructions:
Add the sugar to the water, and heat slowly, without boiling, stirring regularly until the sugar has dissolved. This makes a simple syrup.
Remove from the heat, and add the vanilla extract. Stir.
Leave to cool, then bottle.
Yes, it's that simple. A bottle of homemade vanilla syrup can be kept in the fridge for around 2 weeks, when stored in an airtight container.
For a less sweet taste, use 1 teaspoon of vanilla extract and vanilla bean. Leave it to infuse for several hours, and then remove the vanilla bean. Vanilla bean imparts all the vanilla flavor, without tasting overly sweet.
Use the vanilla syrup in your cold brew, lattes, macchiato, tea, chai, oatmeal, even your cooking. It's such a versatile syrup, it goes with almost anything.
Step 2: Vanilla Sweet Cream Recipe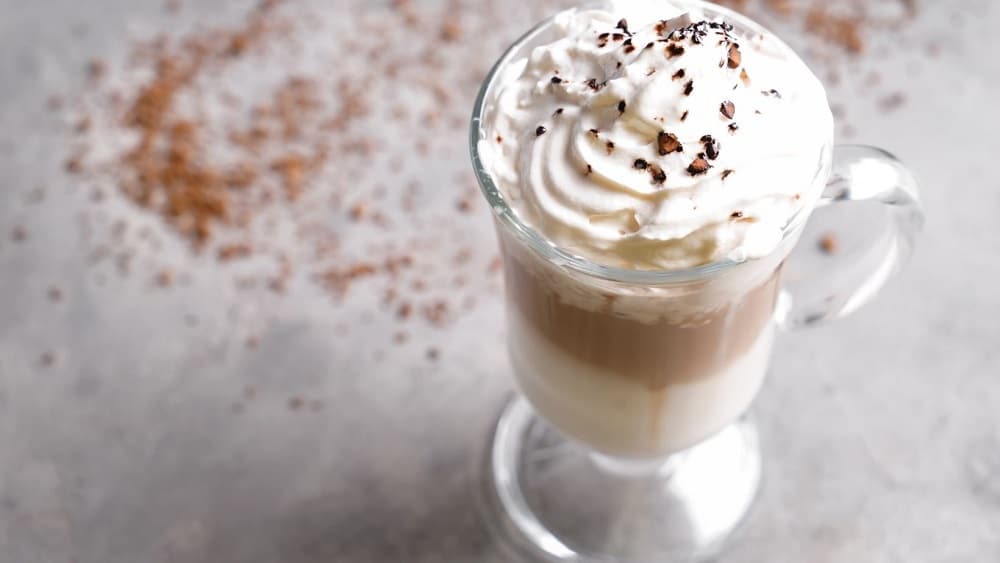 Next, you need to make vanilla sweet cream. To make vanilla sweet cream, you just need to combine your homemade vanilla syrup with 2% milk and heavy cream.
What You Need:
6 tablespoons of vanilla syrup
1 cup of heavy cream
½ cup of 2% milk.
Instructions:
Mix all the ingredients together and give it a good stir
Keep in an airtight container in the refrigerator.
Vanilla sweet cream can be added to a whole range of drinks, hot and cold. It's worth keeping some in the fridge at all times, to add when you want a splash of milk in your coffee. 
These proportions work for whatever type of sweet cream you want to make, so experiment with different flavors in your simple syrup. Salted caramel and pumpkin spice are great seasonal options.
Step 3: Vanilla Sweet Cream Cold Foam Recipe – Starbucks Copycat Recipe
Finally, turning your vanilla sweet cream into sweet cream cold foam is very easy to do, and it's adaptable to whatever blending equipment you have in your house.
What You Need:
Vanilla sweet cream
An immersion blender, a French press, whisk or handheld frother. Whatever blending device you have will work to make cold foam your way
Instructions:
Pour ¼ to ½ cup of vanilla sweet cream into the blender of your choice. A whisk or milk frother will also work. This should create an amount good for one drink.
Start blending. The sweet cream cold foam should be thick but not solid, able to stick to the top of your nitro brew while slowly infusing into the coffee. 
Only blend a small amount at a time. If you want to make a big batch of sweet cream cold foam and keep it in the fridge, it will last, but the foam will start to lose its bounce.
How To Blend Sweet Cream Cold Foam With A French Press
To blend in a French press, pour ¼ cup of sweet cream into the French press, and pull the plunger about 40 times. Be careful not to overfill, because the liquid will almost double in size as it turns to foam.
How To Blend Sweet Cream Cold Foam With A Jar
If you don't have any sort of blender, then you can use a mason jar. Simply pour some cream into the jar, and seal the lid tightly. Then, give the jar a vigorous shake.
Put the empty jar in the freezer for a few minutes before use, for the very best results. Use a large jar, to accommodate for the expansion.
And — you're done! Fill a glass with cold brew coffee, add a scoop of ice cubes, and top with a dollop of sweet cream cold foam.
If you love coffee, you're sure to love this cold foam recipe. Heavy cream, iced coffee, and that homemade vanilla syrup – happiness in a cup.
Serving Suggestions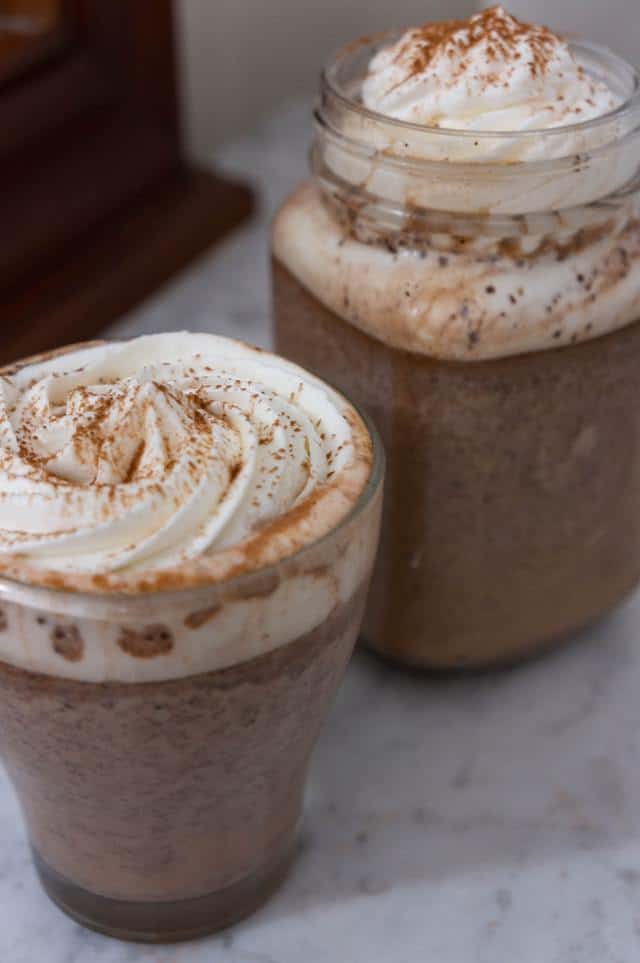 Looking for the perfect Instagram or TikTok coffee? Serve it in a mason jar. Not only does it look good, but you can watch as your homemade vanilla sweet cream cold foam very slowly infuses into your coffee.
Any iced beverages that can be served with milk is a match for this vanilla sweet cream cold foam recipe. Try it on an iced chai, an iced latte, or even an iced matcha latte. Cold brew coffee or iced coffee served with vanilla sweet cream cold foam is coffee heaven.
For the perfect sip, serve your favorite cold brew coffee drinks without a straw. That way, you get a mix of cream and coffee with every mouthful. If you prefer hot drinks, you can heat
Final Thoughts & Bonus Tips
Add a sprinkle of sea salt to your vanilla sweet cream. Don't question it, just do it. The sea salt cuts through the sweetness of the sugar, and complements the bitterness of cold brew coffee. You may also heat it if you want.
If you're using a French press to aerate, be sure to fully immerse the plunger. Otherwise, the bottom layer won't get foamy.
A handheld frother is one of the easiest ways to make frothed milk from your homemade vanilla sweet cream.
Add a dash of rose syrup for an aromatic delight, caramel syrup for depth, or coconut syrup for something a little tropical.
Once you've mastered the vanilla sweet cream cold foam, you can really go wild with your experimentation.
Making the sweet cream cold foam at home allows you to cater the taste to suit you. Go heavy-handed with the syrup if you have a sweet tooth, or hold back if you prefer a subtle taste.
We hope this recipe and guide lets you create a new addition to your list of favorite iced coffee drinks to enjoy!
Some of these steps can also be used for coffee creamers.
Check out our step by step guides on how to make more delicious coffee at home like the frappuccino, mocha, or Americano espresso. Then grab a good coffee maker like the Ninja or Breville to get started.
Coffee Has Never Read This Good!
Sign up for a FREE newsletter to the best home brewing tips and guides
Thank you for subscribing to The Cup Coffee House Crew! There's a surprise in your Inbox 🙂
Something went wrong.
About the Author
Latest Posts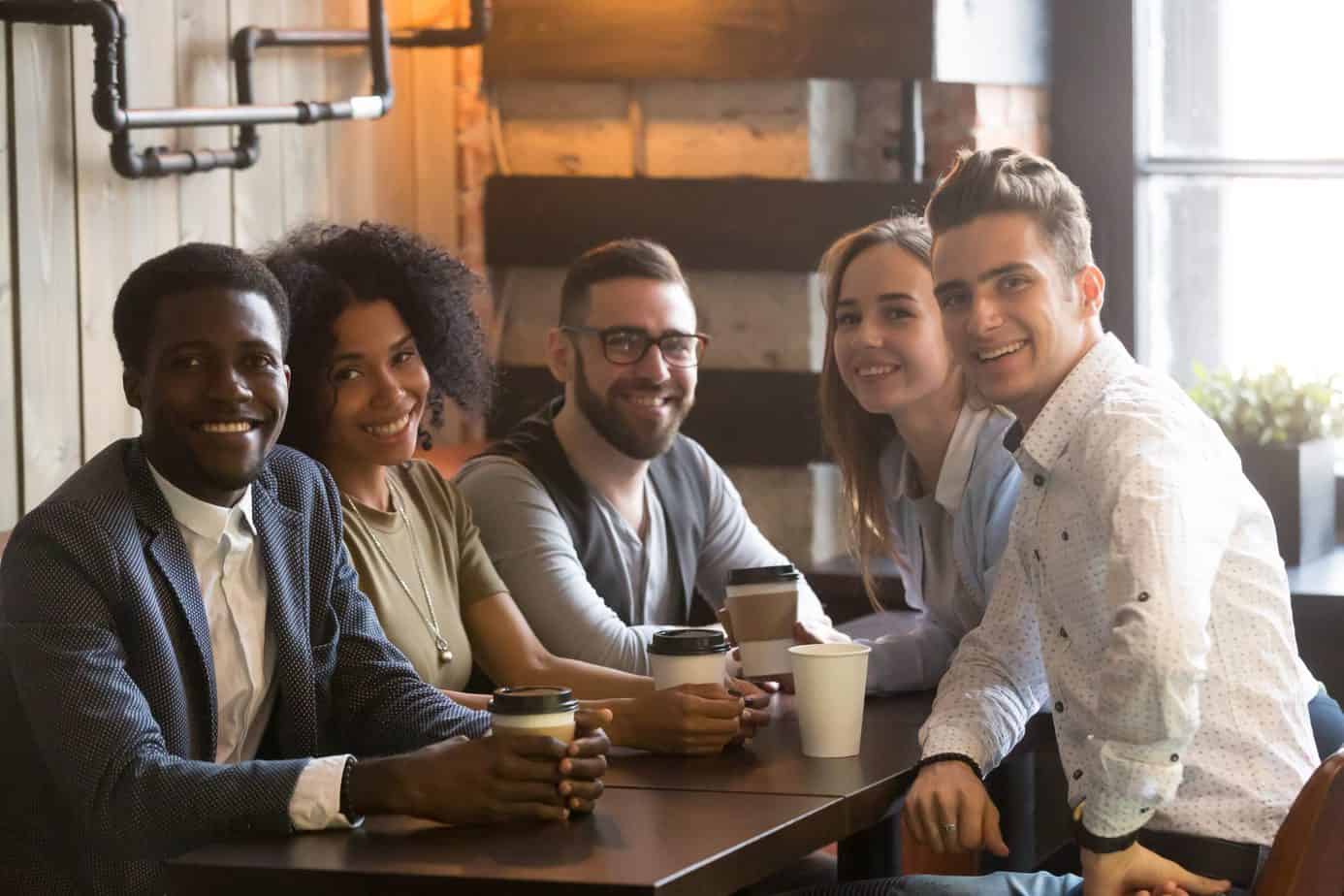 "Jules" is a pharmacist by day and investor, writer, and health nut by night. When he's not sipping on some coffee laced with MCT oil during an 18 hour fast, he is writing about how to get your coffee grind on or playing Monopoly with his 2 boys and wife. Ahh…life is good!