Last updated on August 9th, 2023 by Alex Praytor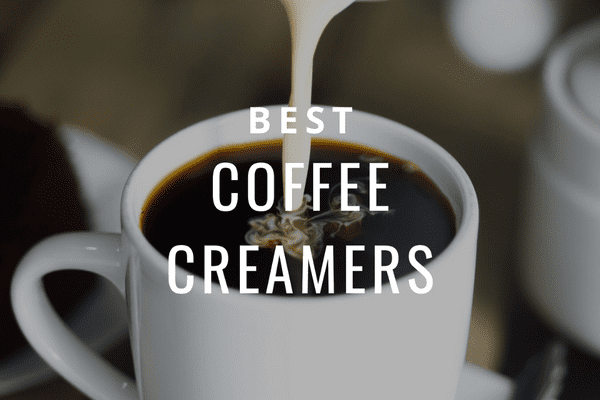 Coffee lovers agree that the only way to start off the day right is with a cup of coffee. However, many coffee drinkers disagree on what the perfect cup of coffee is. 
Some like their coffee sweet, while others prefer it rich and creamy. Some want a flavored creamer to spice up a cuppa, and others like it natural. Some want to satiate their tastebuds, and others want to make sure their choice is the healthiest out there.
When it comes to coffee creamers, the market is flooded with options. It would probably take a lifetime to try them all. So, instead of spinning your wheels searching through thousands of creamers, we took the time to narrow the choices down to the top nine coffee creamers out there. 
You'll want to wash this list down with a good cup of coffee!
---
Our List of Best Coffee Creamers
Pros:
Made using gluten-free, organic oats
Plant-based vegan creamer
No nuts, lactose, soy, or GMOs 
Kosher-Certified
Contains Vitamin A, Vitamin D, and calcium
Froths for specialty drinks
Cons:
Review: 
Chobani Oat Milk Barista Edition is a great vegan option. Not only is it dairy-free, nut-free, and organic, but it is also rich and creamy. While regular oat milk can tend to taste watery in your morning cup of coffee, this oat milk is designed specifically for coffee. It even froths and foams for specialty drinks!
However, if you want extra-thick foam for your cappuccinos, you may want to try Chobani's Extra Creamy Oat Milk. 
Chobani Oat Milk has only 10 grams of total sugars per serving. That's enough to give this creamer a hint of sweetness, but nothing more. You can add a pump of your favorite syrup or just enjoy the creamy taste of oat milk in your coffee. 
Chobani Oat Milk Creamer
The Chobani Oat creamer is a great non dairy, vegan, nut free, low sugar option for your home specialty beverages.
Last update on 2023-11-30
Pros:
Powdered creamer
Less oily and easier to digest than other MCT oil options
Low-calorie, sugar-free, and low carb
No artificial sweeteners, artificial colors, or preservatives
Gluten-free, soy-free, and Non-GMO
Vanilla, coconut, and Himalayan salt in each serving
Supports metabolism while controlling appetite 
Great for keto and diabetic diets
Cons:
Takes effort to blend into the coffee.
MCT oil may upset the stomach when you start using it.
Review: 
For those on a Keto diet, the Catching Ketones coffee creamer helps you curb your eating habits while adding a subtle vanilla flavor to your coffee. It is low in calories and sugar-free without artificial additives.
This powdered MCT oil is easier to digest and less oily than a liquid form. 
However, it does require some patience to mix it into your coffee. You can either stir it into your coffee vigorously for four minutes or pop it into a blender for a few seconds.
With only one carb per serving, Catching Ketones creamer is perfect for maintaining weight loss on a Keto diet alongside intermittent fasting. And since it doesn't raise sugar levels, this coffee creamer is a great option for diabetics who want to keep their blood sugar under control. 
Catching Ketones Keto Creamer
The Catching Ketones creamer is a low calorie, sugar free, low carb, powdered creamer perfect for keto conscious coffee drinkers.
Last update on 2023-11-30
Pros:
8 grams of protein per serving
Made with organic ingredients
Contains grass-fed collagen, maca, cocoa, cinnamon, L-Theanine, and Stevia
Packed with antioxidants, vitamins, minerals
Compatible with Keto, Whole 30, Paleo, and other diets.
Dairy-free, gluten-free, and no preservatives
Designed to support the immune system and increase alertness
Cons:
Not intended for persons under 18 or who are breast-feeding, nursing, or with medical conditions.
Review: 
The ingredients in Barista Booster Coffee Creamer help to improve your energy level, and ability to focus. It may even strengthen your bones and joints. This creamer is compatible with diets such as Keto, Paleo, and Whole 30 and can aid in weight loss.
The cocoa, cinnamon, and stevia add flavor to your brew, while the antioxidants support your immune system. It is low in calories and carbs and contains eight grams of protein per serving. 
Adding a spoon or two to your cuppa eliminates the need for sugar and milk. You can also get some great health benefits when you drink your morning coffee. Barista Booster Coffee Creamer is proof that creamers can be both healthy and tasty.
BaristaBoost Coffee Creamer
Packed with protein from grass fed collagen, antioxidants, vitamins, minerals, BaristaBoost is one of the healthiest coffee creamers you will find.
Last update on 2023-11-30
Pros:
Tasty and creamy
Unsweetened
Gluten-free, dairy-free, soy-free
Vegan
Keto-friendly with zero carbs and zero grams of sugar
No carrageenan, and preservatives
Cons: 
Review: 
It can be difficult to find a non-dairy creamer that has the same creaminess as real dairy. However, Califia Farms Unsweetened Almond Milk and Coconut Cream Half & Half is an excellent substitute for regular half-and-half.
This creamer maintains the richness of real dairy but is lighter on the stomach. It is also keto-friendly with no carbs or sugar and contains only 15 calories per serving.
The coconut milk and almond milk combination gives this creamer a nutty and exotic taste. Califia Farms creamer doesn't taste watery in your coffee. Instead, you get a rich, creamy addition to your cup of coffee that will leave you wanting more.
Califia Farms Half & Half Creamer
Califia Farms coffee creamer is vegan based, gluten free, dairy free, sugar free option for coffee drinkers watching their calories.
Last update on 2023-11-30
Pros:
Individual creamer pods with standard portions 
Non-dairy and lactose-free
Cholesterol-Free
Gluten-Free
Variety pack flavors: Italian Sweet Crème, Original, French Vanilla, Hazelnut
No refrigeration required
Cons:
Contains added sugar and milk derivatives 
Review: 
Coffee-Mate Liquid Creamer Pods can add an extra punch of flavor to your cup of coffee. The variety pack includes four of Coffee-mate's most popular flavors. You can choose from Original, Sweet Creme, French Vanilla, and Hazelnut. Also, the standard portion sizes make it easy to get the right amount of cream in your coffee every time. 
These pods don't require refrigeration so you can set them out in a bowl next to your coffee maker or take them with you on the go. With Coffee-Mate's fun flavors, your coffee will never be boring.
Last update on 2023-11-30
Pros:
Blends into hot coffee
Four-piece set of stainless steel measuring spoons
Kosher
Non-dairy 
Lactose-free
Cholesterol-free
Gluten-free
Cons:
Doesn't mix well into cold coffee drinks.
Review: 
This Coffee-mate creamer comes in a powdered format. In hot drinks it dissolves quickly and easily leaving no clumps behind. 
This non-dairy creamer is also cholesterol-free and gluten-free. It is unsweetened for those that prefer a more serious cup of joe. Or, you can add your own favorite syrups separately. 
The Original Coffee-mate powder creamer option might not offer the additional health benefits that other creamers contain. However, it tastes great and is easy and convenient to add to your favorite hot coffee drinks. 
Coffee Mate Powder Creamer
Coffee Mate powdered creamer is non dairy, lactose and cholesterol free; perfect for hot coffee beverages.
Last update on 2023-11-30
No products found.
Pros:
Great flavor for chocolate lovers
Perfect for hot or cold drinks
Easy to use individual pods
4 grams total sugars per serving
Pods don't require refrigeration
Cons:
Difficult to find in stores.
Review: 
The Coffee-mate Liquid Coffee Creamer is the best-tasting coffee creamer we found in our searches. This creamer is a little sweet, a little salty, and a lot of chocolate and caramel! The liquid form lends itself well to an iced mocha. Or, you can enjoy it as a sweet treat in a hot cup of coffee. 
If you are looking for something extra to try in your cup of coffee, this creamer is sure to tantalize your tastebuds.
No products found.
Pros:
Real half-and-half taste
Individual pre-portioned pods
Made with real dairy
No refrigeration required
No added sugar
Cons:
Not for specialty drinks
Cannot be frozen
Review: 
If you love the rich taste of a natural dairy creamer, this Nestle Carnation Half and Half Coffee creamer is a great option. These creamer pods contain real dairy for the creamy taste you love. Since they come pre-portioned, it is easy to control and limit your calorie intake.
Also, these creamers don't require refrigeration so they won't be taking up space in your fridge. If you want to foam milk for specialty drinks, you probably want to choose a milk option that comes in a carton. But, for a busy lifestyle, these quick, individual-size creamer pods can be a lifesaver.  
Last update on 2023-11-30
Pros:
Non-dairy, non-GMO, gluten-free, soy-free
Contains organic cacao, cinnamon, turmeric, and MCT oil
No artificial sweeteners
Packed with nutritious super-foods
Aids in weight loss with appropriate diets
Sweetened with monk fruit and coconut sugar
For use in coffee, baked goods, and recipes
Cons:
More expensive than other creamers
Not intended for persons under 18, or who are breast-feeding, nursing, or with medical conditions.
Review:
If you are looking for the creaminess that matches true dairy, this Cacao Bliss creamer may not be your cup of tea. This creamer uses cacao and MCT-oil to add a smoothness to your cuppa. However, this healthy dairy substitute is a guilt-free way to add the taste of mocha to your coffee. 
The powder is loaded with natural and organic super foods such as organic cinnamon, black pepper fruit, mesquite, and Himalayan sea salt. 
This creamer gives you the taste of cacao, spice, and everything nice! 
Earth Echo Cacco Bliss
Made with real cacoa, and organic super foods, Cacao Bliss creamer is perfect for health conscious chocolate lovers.
Last update on 2023-11-30
How do you take your coffee? Finding the best coffee creamer for you.
With so many ways to drink coffee, choosing the right creamer can be overwhelming. If you're not sure which creamer is for you, here are a few ways to sort through your options.
Cream? Sugar? Or both?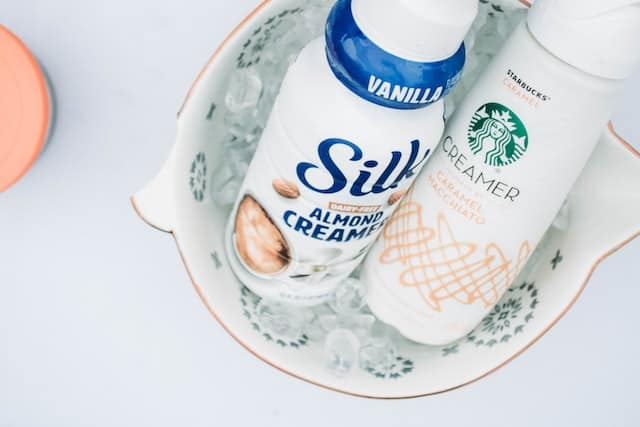 Do you like your coffee with cream and sugar? If so, it may be easiest to pick a creamer that packs in your sweetener with a creamer. This way, the sweet flavor can blend in with your coffee. You also don't have to buy syrup separately.
However, if unsweet is your jive, you may want to read the label before purchasing. This is especially necessary if you need to watch your sugar for health reasons. Flavored creamers and even nut-based milks often come with sugar or sweeteners. Even powder creamers can be full of corn-syrup solids.
Do you drink coffee iced or hot?
Some like it hot, but some like it cold! For iced coffee drinkers, you may want to choose a creamer that comes in a pump. Unlike a powdered creamer, a liquid creamer mixes easily in cold drinks. You can dress up your coffee drink by choosing a creamer with sweetener and flavor. This cold creamy drink will be delicious on hot days. If you feel like your coffee creamer is getting chunky, there are a few reasons why.
For hot coffee drinkers, a powder creamer can be a great option. The powder dissolves quickly into hot drinks. Also, powder creamers have a long shelf life and don't require refrigeration. 
Do you enjoy making lattes, cappuccinos, and other specialty drinks?
If you make specialty coffee drinks often, you may want to steer away from individual creamer pods. It's going to be pretty complicated to open enough pods for those milk-based drinks. Also, many nut and plant-based milks don't foam well. Look for the barista version of non-dairy milks to get better foam on those cappuccinos and lattes.
Are you looking for a Keto-friendly creamer?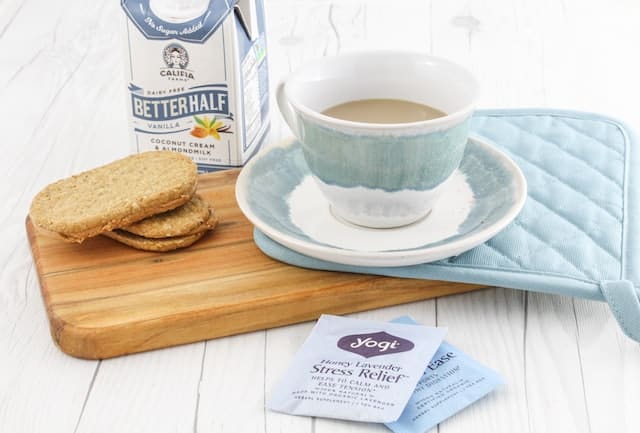 The keto diet focuses on foods that are low in carbs and high in protein and fats. Serious Keto dieters usually avoid milk. However, some accept milk products that are high in good fat, such as heavy cream. Also, the creamers on a keto diet should have very little (or no) sugar, artificial flavors, or carbs.  
Some non-dairy creamers are designed specifically with the keto diet in mind. Many of these focus on MCT oils, proteins, and vitamins and minerals. These creamers often contain healthy side-affects that leave you with extra energy and suppress the appetite. Even if you are not on a keto diet, it may be worth giving a natural creamer a try!
Do you like the same cup of coffee every morning, or is variety the spice of your life?
If you like to find the best creamer and stick with it, you can choose a creamer in a pump. This no-mess format makes your favorite tastes more accessible and easy to control.
However, if you like to change up the taste of your brew, you may want a creamer variety pack. These individual portion-control pods allow you to mix and match your creamer flavors throughout the day. You can even take a few pods with you on the go!
Final Thoughts
A warm, cozy cup of coffee is a great way to start your day off right. And, finding the best creamer is essential to getting that perfect cup of coffee.  
Whether you are looking for the healthiest option, or just want the best-tasting creamer on the market, we hope you find the best creamer to meet your needs. 
For healthy but satisfying options we like Chobani Oat Milk, Catching Ketones, and BaristaBoost.
For more delicious creamier options we like CoffeeMate Creamer pods, CoffeeMate salted caramel, and Nestle Carnation.
Speaking of healthy, did you know you can also incorporate creatine with coffee?
What is your favorite creamer for your morning brew? Let us know in the comments below!
FAQs
What is a healthy non-dairy creamer to put in coffee?
Many health-conscious individuals use non-dairy creamers in their morning cups of coffee. Even coffee chains such as Starbucks and Tim Hortons offer milk alternatives on their menus. Many of these healthy creamers are nut-based or plant-based. Some healthy creamer options for your coffee are oat milk, almond milk, hemp milk, coconut milk, cashew milk, and more. Often these non-dairy creamers come in a "barista version" for a creamier and less watery morning brew.
What is the best coffee creamer for high cholesterol?
Most nutritionists agree that coffee and creamers don't have an extreme effect on your cholesterol level if taken in moderation. However, if you struggle with high cholesterol, you should avoid coffee creamers that are high in sugar or trans fats. Trans fats and sugars can increase bad cholesterol and put you at risk for stroke and heart disease.
Some non-dairy creamers include trans fats for a creamier taste. Look at the nutrition facts or consult your doctor to find the best low-cholesterol coffee creamer for you.
Is Coffee-Mate creamer healthy?
Coffee-Mate can be a tasty treat in your coffee. You can find these creamers in cholesterol-free and sugar-free options. However, Coffee-Mate does not come with redeeming health benefits like many other creamers. You won't find antioxidants, vitamins, or minerals on a Coffee-mate nutrition label. If you are watching your diet, you may want to avoid using Coffee-Mate creamers on a daily basis. Instead, you can save these creamers for the occasional treat.
Can I use coffee creamer and lose weight?
If you are trying to lose weight, check your diet plan to see how many calories, sugars, and fats it allows. For keto dieters, a heavy whipping cream is one of the best options as it contains almost no lactose or sugars at all per serving. If you are looking for a low-calorie vegan option, almond milk creamers tend to have fewer calories than other plant-based creamers. If you are not sure whether a creamer fits into your diet, consult your doctor or nutritionist.
Coffee Has Never Read This Good!
Sign up for a FREE newsletter to the best home brewing tips and guides
Thank you for subscribing to The Cup Coffee House Crew! There's a surprise in your Inbox 🙂
Something went wrong.
About the Author
Latest Posts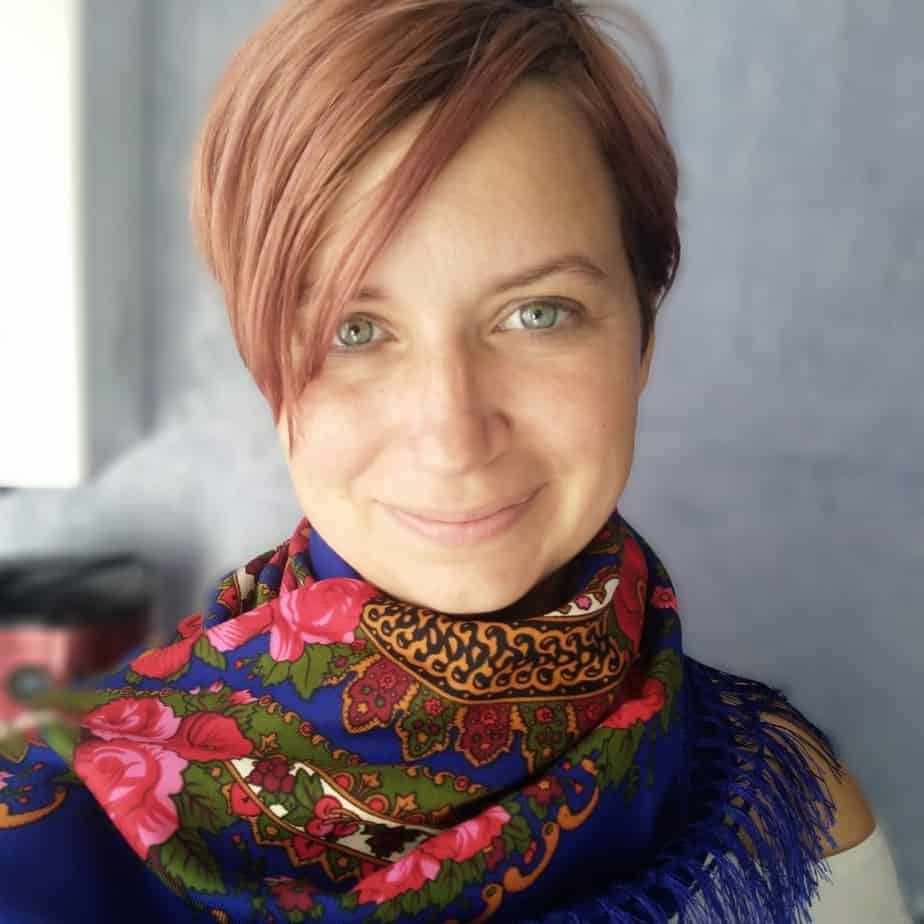 Alex Praytor worked her first job as a barista, finished college, and then took a tour to the other side of the globe. She fell in love with espresso and her would-be husband in Europe. She spends her spare time visiting native Texas landmarks, ancient castles, and all the coffee shops she finds along the way. At home, she is a mom, ESL teacher, and writer, who hones her coffee-making skills daily. She enjoys passing on her coffee findings to fellow caffeine addicts in search of the perfect cup.
Chief Editor