Last updated on June 1st, 2023 by Jules Winnfield
Imagine you're a man or woman like John Wick.
A man of his "talents" needs a cup of coffee to start his day that is smooth, light and precise. I haven't decided on exactly what that type of brew would be. But we know what kind of coffee grinder he would use.
A coffee grinder that embodies his character: One that is disciplined, engulfed in sheer will. Manual given his tactical abilities. Dialed in precision and accuracy. Consistent uniform results. A marksman, hitting its target grind every single time. Built with quality to handle the most rigorous of "jobs" but delicate enough to be magical in the right hands.
What kind of manual coffee grinder fits this profile? Enter the 1Zpresso JX Pro. Built like a coffee grinder fortress, its known for its grind consistency and producing uniform coffee grounds that produce the richest flavors. But does it meet the standards you are looking for in a manual coffee grinder?
Not to worry. In this 1Zpresso JX Pro review, we will look into all of its features, benefits, comparisons, and customer reviews to help you decide if this is the best coffee grinder for you. So whether you are looking for a coffee grinder to stand nicely with your new espresso machine or want quality without going electric, keep reading to get all the details!
---
What's So Good About the 1Zpresso JX Pro?
1Zpresso is a company that is only a few years into the coffee scene but making a big splash. Based in Taiwan, they started as a group of coffee loving engineers who wanted to create a set of innovative manual coffee grinders that would bring out the real flavors in the specialty coffee we love.
And it looks like they are actually doing it. In no time, they have expanded into 30 countries and western markets. All of their coffee grinders get resounding positive reviews as we will take a look at later. In fact, in 2018 1Zpresso took home the Reddot Design Award for most innovative external adjustment design.
But what really stands out as the winning features that grab a coffee enthusiasts heart like yours?
Important Feature #1: Quality material and a 48 mm stainless steel conical burr
The first thing you notice with the JX is the nice build quality feel it has in your hands. Smooth, and polished. With the firm aluminum alloy outer casing and steel internal components, you're probably never going to have to buy another manual grinder ever again!
But the real treat is the 48 mm conical burr stainless steel grinder. Of course, we know that burr grinders are best for producing more uniform and consistent grounds, which leads to more consistent extraction and flavor. But the JX Pro really does an impressive job grinding almost perfect smooth even coffee grounds for coarse, medium and even fine settings.
If you want to see other manual coffee grinders to choose from, check out this full review on the best manual coffee grinders on the market.
Important Feature #2: Fast and near effortless grinding
While I enjoy the vigorous rotation of my manual grinder in the morning, some may not have the strongest hands or want to work that hard for their grounds. Luckily this hand grinder satisfies both worlds.
First you have the conical burr built well. Then sprinkle in the double bearing sleeves in the rotation mechanism that adds leverage and ease. Then just a dab of the Z shaped cranking staff and the no slip wooden knob. Now you have a recipe of all the latest technologies to create a really enjoyable and effortless grinding session.
A medium to coarse ground will take you about 20-30 seconds. As an espresso grinder, the fine ground will take a little longer and more work but it works out to be 30-40 seconds total. So that's quality uniform even coffee grounds in less than a minute, especially for the busy on the go type (which is all of us right?).
Important Feature #3: Comes with fine grind size adjustment
We already know about the important of grinding your coffee beans. Pre ground coffee loses its aroma and flavors as it settles. Grinding your own coffee beans just before you brew means access to those aromatic oils and much fresher flavorful coffee.
For more info on the best coffee beans for espresso, check out our full guide and review.
As we are eluded to earlier, the feature that really sets the 1Zpresso JX Pro apart from other manual grinders is the high grind size customization it offers. If you're really wanting to dial in the best coffee flavor for you, having over 200 plus grind adjustment settings to choose from makes the process very doable.
In fact, each click gives you a 12.5 micron difference in grind size. It may be a little overkill for most, but the coffee aficionado likely truly appreciates this kind of fine adjustment.
And while some reviews reported the micro adjustment dial can loosen during adjustment, it tightens back up once you push the shaft together and start grinding. If you don't need as many grind adjustment settings, then consider other JX grinders like the regular JX.
Can Do/Can't Do
Ok lets really get down to business. If you want to know bare bones what the 1Zpresso JX Pro manual grinder is capable of and NOT capable of, here it is. This should help narrow down if its a good fit for you.
It can grind uniform and even coffee grounds – as we mentioned before, coarse, medium and fine grounds are no match for the JX-Pro's fixed central shaft and stainless steel conical burr. So whether its an espresso, AeroPress, pour overs or SCAA coffee maker, or any other kind of specialty coffee brew, you're pretty much covered.
It can give your coffee grounds a boost in flavor – We found tons of customer reviews mentioning the boost in flavor from their usual coffee beans just by changing to this hand grinder.
It can fine tune its grind with over 200 settings – perfect as an espresso grinder, or coarse grind for a French press
It can grind easily with minimum effort.
It can last for a long time – built with high quality material; Comes with a 1 year warrant from the manufacturer as well.
It can not travel as easily – Coming it at about 7 inches long and 2 lbs., its portable but heavier than most manual coffee grinders. If you want more lightweight and easy to travel then go with the 1Zpresso Q2 manual grinder.
It can not grind more than 35g of coffee at a time – that's 1-2 cups of coffee. Not a big deal if it's just you and a friend. Maybe a bigger problem if you have a group. Albeit the JX Pro hand grinder is soo fast, you may not even notice how quick you load, grind, pour and load again.
It can not be bought on a cheap budget – You get what you pay for definitely fits this situation. At over $150 the JX Pro is not the cheapest manual coffee grinder, but then again you are getting a best in class coffee grinder. I'm ok with that trade off.
How Does the 1Zpresso JX Pro Work Step by Step?
Luckily the JX and JX-Pro are as simple to use as they are delightful to look at. Let's walk through it step by step so you can imagine the feel.
Step 1: Take out your 1Zpresso JX pro manual coffee grinder from its package. No calibration is necessary since its already been done during manufacturing.
Step 2: Adjust the grind settings. The adjustment dial for the JX-Pro is on top so its a little more user friendly, less mess compared to the JX which is located underneath the hand grinder. Start by turning the micro adjustment dial all the way clockwise. Then turn counterclockwise the number of clicks you want. The more you turn counterclockwise, the more coarser grind you get. The grinding recommendation chart that comes in the box is helpful in the beginning until you find what works for you.
Step 3: Pour your favorite coffee beans in the top chamber.
Step 4: Attach the Z shaped hand crank to the top of the cylindrical casing.
Step 5: Rotate the hand crank with your dominant hand on the wooden knob and your other hand firmly holding the casing.
Step 6: After 20-40 seconds, depending on your grind settings, open the catch cup and pour your perfectly uniform coffee grounds into your brew methods of choice. Repeat if you need more.
Step 7: To clean, simply disassemble the whole thing (no tools needed) and use a brush or airblower to remove excess debris. You likely only have to do this every month or so. No water required or recommended so easy breezy!
What Do the Reviews Say?
To be sure the 1Zpresso JX pro lives up to the one of the best manual coffee grinders hype, we took a deep look at all the reviews to see what real users are saying. Here is what we discovered.
Overall, we couldn't find a lot of people who weren't very satisfied with the JX Pro. Reviews like…"Near perfect hand grinder" and …"Best grinder I have owned, not even close" seemed to be the norm.
Some were really blown away by how a coffee grinder can make such a huge difference in the coffee flavor of their ground coffee, with one reviewer stating his same coffee beans produced "absolutely delightful; smooth, flavored, bold but not heavy" coffee after using the JX-Pro.
The few downsides we did find involved the JX-Pro producing more coarser coffee grinds then expected if you grind too fast. But that can be solved just by using a slower smoother methodical approach. Also it may take some time to find your own grinder settings (the included guide isn't as accurate) for each type of coffee you enjoy, so prepare to experiment and take notes!
Another general issue is the coffee grounds can generate static and stick to the inside bare metal walls.
Overall, if you want a high quality hand grinder and don't want to shell out a lot of money for electric grinders, then the people agree the 1Zpresso JX Pro is likely the most cost effective grinder to improve your coffee brewing experience.
How Does It Compare?
We also wanted to compare the 1Zpresso JX Pro to other similar manual coffee grinders in the market to see how it stacks up. Here is what we found to help you decide if the JX-Pro is worth adding to your morning routine.
1Zpresso JX Pro vs. Junoesque
One of the manual coffee grounders we found to compare to the JX Pro is the Junoesque ACE48 manual burr coffee grinder. Like the JX Pro it is considered a higher end coffee grinder. It sports a powerful 48 mm titanium coated carbon steel hexagon conical burr grinder that brings coffee beans to their knees! This means incredibly uniform and consistent coffee grounds. But what are some of the key differences.
The Junoesque is built with fine quality and latest technology. When you consider the innovative spline design, horizontal ball, and double bearings, its no wonder the Junoesque not only delivers uniform grind consistency, but at a minimum effort and fast. The JX-Pro delivers similar results with a different build.
The Junoesque has less adjustable settings compared to the JX-Pro. With 18 clicks and 6 rotations, that's 108 different settings. A little less than the 200+ settings the JX-Pro offers.
The Junoesque comes in lighter and more compact compared to the JX-Pro. At 1.33 lb and 6 in long, the Junoesque may be more portable and travel friendly then the bulkier JX-Pro.
The Junoesque is more affordable, although still over $100.
Overall, if you're looking to get into the more professional coffee grinding level, at a more affordable pricing tier that delivers uniform grind consistency using the latest technology, consider the Junoesque. But if you want a more coffee community endorsed hand grinder, with the same high grind quality, more grind settings for your specialty coffee, but slightly higher price tag, then the JX-Pro is the choice for you.
Many who have seen the light of how a coffee grinder can make ALL the difference in your coffee flavor, made the transition from simple effective manual coffee grinders. One of those is the Hario Slim Coffee Mill. Being a decent quality, easy to use hand grinder, we decided to make the comparison between the two.
The grinding for the Hario is not as smooth and easy as the JX-Pro. Because the Hario relies mostly on its hexagonal adapter and burr stopper plate to stabilize the coffee grinding, it doesn't stand up as well to the double sleeve bearings, and fixed central shaft of the JX-Pro.
This also means coffee grounds are not as uniform and consistent compared to the JX-Pro.
The Hario uses a ceramic conical bur. Ceramic means it retains more of the traditional flavors because it produces less heat compared to stainless steel. But it also means faster wear and tear which eventually impacts quality of grounds. JX-Pro uses stainless steel.
The Hario has a less comfortable handle compared to the nice easy to hold wooden knob of the JX-Pro.
The price of the Hario is almost 80% cheaper then the JX-Pro.
So if you're just getting started into grinding your own coffee beans, and want something that will decently get the job done, easy to travel with, without spending a lot of money, the Hario Mini Mill Slim is a good pick. But if you value comfort, easy, speed, efficiency, consistency, uniformity, flavor (I could go on but you get the point), then the JX Pro is your pick.
The Final Verdict
If you're looking for a high quality manual coffee grinder that will pair perfectly with that new high end espresso machine you recently upgraded to, and produce rich flavorful coffee, then the 1Zpresso JX or JX Pro is probably your best bet.
It's built sturdy and efficiently. Grinds with consistency and uniformity, every single time. Its easy to use. Requires minimum effort. And produces even coffee grounds relatively fast. Amongst the market of hand grinders, it really seems to stand out as the best value.
The price tag is a bit on the higher end and its a little heavier then most manual grinders so it may not be as portable. If you are beginner, then maybe go with the 1Zpresso Q2 model. You may even consider a more starter hand grinders like the Porlex mini or Vevok.
Another option is to go for a grind and brew coffee maker that has a coffee grinder built into the coffee maker to save space and time. Still not convinced?
But overall, if you value the utmost quality and flavors, then there really is no other choice but the JX Pro, especially when you consider the higher price (>$400) of similar high quality coffee grinders. Convinced? Then…
Click Here to Grab the 1Zpresso JX Pro At Amazon
Coffee Has Never Read This Good!
Sign up for a FREE newsletter to the best home brewing tips and guides
Thank you for subscribing to The Cup Coffee House Crew! There's a surprise in your Inbox 🙂
Something went wrong.
About the Author
Latest Posts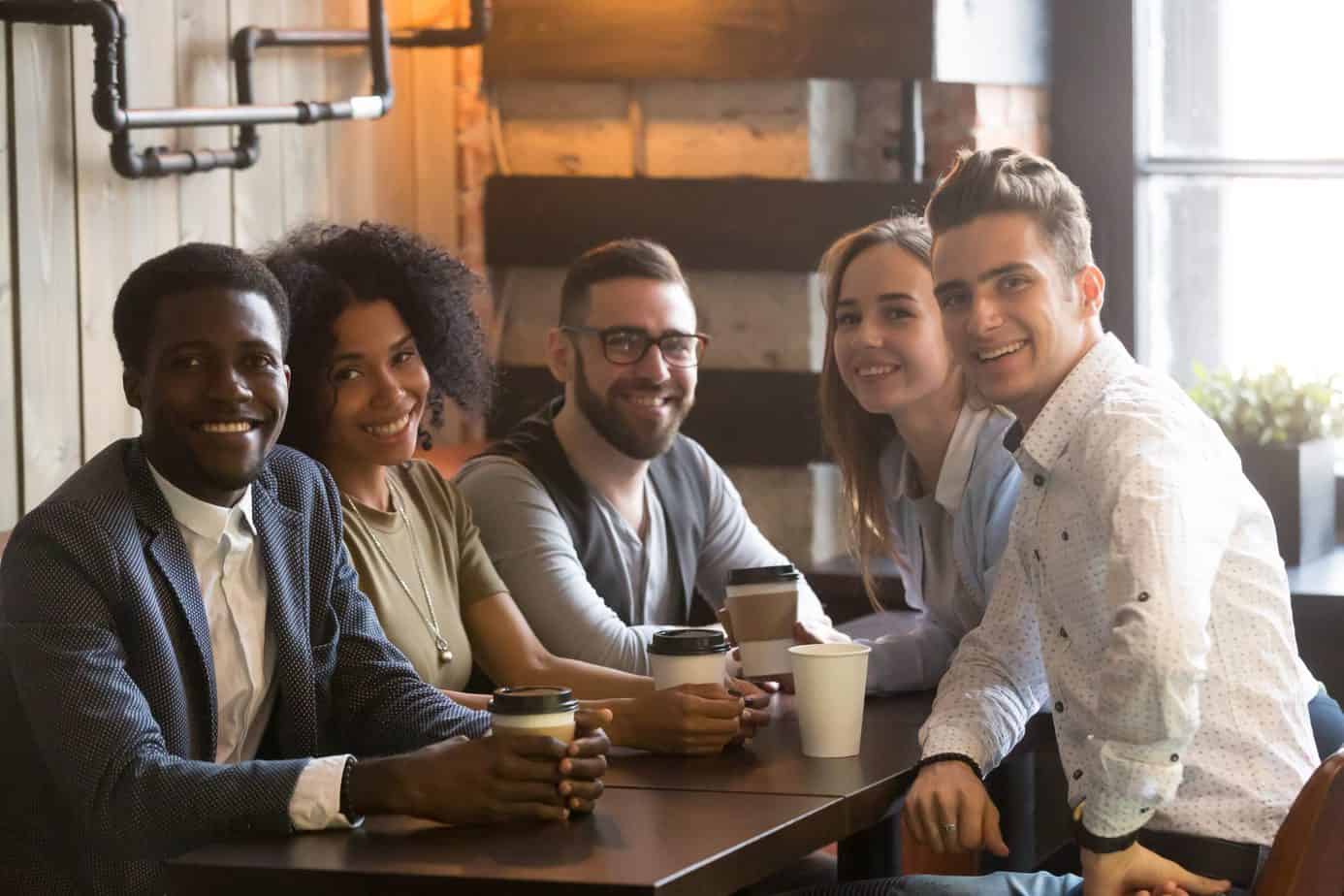 "Jules" is a pharmacist by day and investor, writer, and health nut by night. When he's not sipping on some coffee laced with MCT oil during an 18 hour fast, he is writing about how to get your coffee grind on or playing Monopoly with his 2 boys and wife. Ahh…life is good!