Last updated on October 23rd, 2022 by Catherine Cervone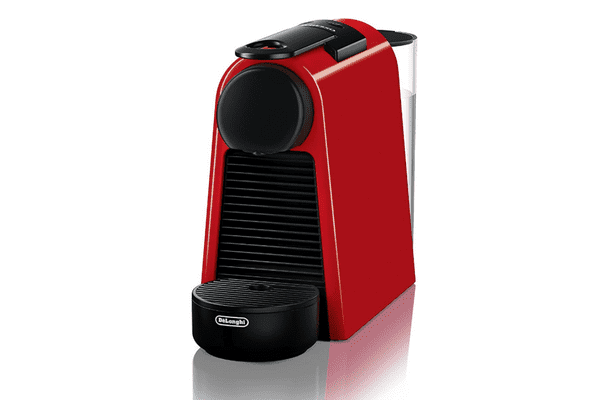 If you're like me, you love an espresso in the morning. And Nespresso is one of the best ways to get that delicious beverage on the go, but is it a good fit for you?
Nespresso Essenza Mini
Performance -

9.3/10

Ease of Use/Maintenance -

9.4/10

Build & Quality -

8.9/10

Design & Features -

8.7/10

User Satisfaction -

9.2/10
Final Verdict
The Nespresso Essenza Mini is the perfect machine if you like the taste of espresso beverages without the hassle of a complicated espresso brewing process. This machine doesn't come with frills, extra features, or a plethora of add-ons or options, but it does make a great espresso.
Some customers have said the espresso does vary slightly from brew to brew, but if a little inconsistency doesn't bother you, and you'd love an espresso shot in the morning with the ease of pod brewing, the Nespresso Essenza Mini appliance could be the perfect fit. With a reasonable price tag, this espresso machine is a compact, simple way to brew a shot.
In this quick detailed Nespresso Essenza Mini review, we answer the question and give our overall rating to help you decide.
Sale
Nespresso Essenza Mini
The Essenza Mini is a compact pod based espresso machine that pulls shots of espresso fast while taking up minimum space.
Last update on 2023-09-17
---
What Makes the Nespresso Essenza Mini Special?
The Nespresso brand is under Nestlé, which is based in Switzerland. They produce many different espresso-brewing appliances, as well as their signature Nespresso pods (both original and the Vertuo line) for brewing fast coffee.
The Nespresso Essenza Mini stands out with the following features:
1. Two Espresso Brew Modes
The Nespresso Essenza Mini comes with two buttons that are pre-set to brew espresso and lungo shots ranging from 1.35 oz. to 3.7 oz. By pressing and holding one of the buttons while brewing, you can easily set the exact amount of liquid you'd like the coffee maker to produce.
If you prefer Americanos, you can set one button to brew your desired amount of espresso and the other button to add the perfect amount of hot water. 
2. Uses Nespresso Original Pods
Nespresso has two lines of pods (and machines that the respective pods are compatible with): the original line and the Vertuo system. While users who like a wider variety of coffee beverages, including drip coffee, may enjoy using the Vertuo machines and their matching pods, the original line of pods and machines, such as the Nespresso Essenza Mini, are a better choice for espresso-lovers. 
3. 19 Bars of Pressure
The original line of Nespresso, with the originally-formulated machines, are made to brew with a higher pressure extraction system especially meant for espresso. While some have measured the pressure and noticed the advertised 19 bars of pressure is not always accurate, you can be sure that you are still getting plenty of pressure to release the aromas and flavor of your coffee pods. 
How to Use the Nespresso Essenza Mini
This machine is really easy to use, especially for an espresso machine. Nespresso still managed to pack several features espresso-drinkers will love into a compact design. Let's learn how to make a great shot of espresso, from unboxing to finished shot. 
Fill the water tank. The water reservoir is nearly hidden on the backside of the machine, giving it a compact, sleek, modern look for your kitchen or office. It can also be removed for easy filling.
Turn the machine on by pressing either the espresso or lungo buttons. Though the buttons aren't labeled with words, they depict a smaller and larger cup, respectively.
Wait for the machine to heat up. It only takes 25 seconds! If the lights on the buttons are blinking, the machine is still heating up, while a steady light means it's ready to brew.
Open the lid and insert the Nespresso (or other compatible) pod. Remember, the Nespresso Essenza Mini uses the original design of Nespresso pods, not the Vertuo design.
Place a cup underneath the spout. They recommend a cup size of at least 40ml for espresso shots and 110 ml for lungo shots. Remove the drip tray to use a taller glass.
Press the button for your desired amount of coffee. You can press the button at any time to stop the brewing process. Ideally 20-30 seconds is the best timing for pulling a shot.
Open the lid to release the pod into the catch chamber. This should be done after every use. The chamber can hold six used pods before needing to be emptied. 
Enjoy your coffee beverage! Whether you enjoy espresso by itself or with a dash of half and half, now is the time to sit back, relax and enjoy.
Pros and Cons to Consider
The Nespresso Essenza Mini has overall very high ratings online, proving it's a quality product people enjoy. Here are some specific pros and cons you should consider before making your purchase.
Things We Love
Luxury beverage taste – Customer reviews compare the taste of espresso made with this machine to a coffeehouse experience.
Fast brewing – In 1-2 minutes; Make your drink in a flash before driving the kids to school or beginning your morning commute.
Save money – Since you can make great, specialized beverages at home, you won't need to swing by Starbucks every day. 
Two brewing modes – Whether you're a fan of espresso or lungo shots, this can do them both, and every shot in between.
Compact design – At just 3.5 inches wide, 8 inches high and 12 inches deep, and weighing just over 5 pounds, this small machine packs a punch for its size, while being a space saver.
Pod brewing system – Nespresso original pods are convenient and have a great taste. With an incredible amount of variety in flavors, roasts and origins on the market, there's something for everyone.
Easy clean up – Since this coffee system is just a few pieces, cleanup is a breeze.
Recycling opportunities – Worried about pod waste? Nespresso has a recycling system for their pods. Try a variety without worrying about buildup.
Auto shut off – automatically set to 9 minutes but adjustable up to 30 minutes
Energy saver – comes with an eco feature that saves power after 3 minutes of idle function. 
Great value – cost is less than half the price of other espresso machines on the market, saving you money while still providing a quality product.
Things We Don't Love
No ground coffee brewing – This machine only accommodates pods. 
20 oz. water tank isn't that big – depending on how big you like your lungos, you may have to refill more often.
Some inconsistency in pressure and results – Some customers have mentioned that while their espresso always tastes great, sometimes the machine doesn't extract at the advertised 19 bars of pressure. 
How Does it Compare
Both machines…
Make delicious espresso fast
Are compatible with the Nespresso original line of pods
Compact with easy to use and maintain features
But the differences between the two…
The Mixpresso is almost $100 cheaper than the Essenza Mini.
The Mixpresso's water tank is larger (27oz vs. 20oz).
The Mixpresso is over 3 pounds lighter than the Nespresso.
The winner…
Both machines are practically the same, but if you care about the quality of a trusted brand, go with the Nespresso. 
If you're looking to save money, the Mixpresso still has overall great reviews and is half the price of this Nespresso model.
Final Verdict: Is the Nespresso Essenza Mini Right for You? 
The Nespresso Essenza Mini is right for you if…
You want a compact design or have limited space in your home, dorm, or office, but still want a great tasting espresso. This can produce a good product out of a tiny machine. Nespresso pods make brewing and cleaning a breeze. Try different pod options or different brew settings to find a favorite.
The Nespresso Essenza Mini is NOT for you if…
You want a full, espresso experience and like to tamp and adjust settings yourself. This machine would also not be a good fit for those who want drip coffee beverages too, or more features than this compact machine can provide. 
Overall, this espresso machine is great quality and pulls delicious espresso for a low price point. 
Sale
Nespresso Essenza Mini
The Essenza Mini is a compact pod based espresso machine that pulls shots of espresso fast while taking up minimum space.
Last update on 2023-09-17
For more Nespresso machines to consider, check out our reviews on the:
FAQs
Does the Nespresso Essenza Mini make regular coffee?
No, this coffee maker does not make drip coffee. However, you can achieve something similar, but with a richer flavor, with an Americano. Use one button to make your desired amount of espresso, then the other to add hot water to fill your cup. Add milk and sugar as desired.
Can you use a reusable pod with the Essenza Mini?
Yes! There are reusable pods on the market that fit this machine's size specifications. Fill it up with your choice of coffee to switch things up.
Coffee Has Never Read This Good!
Sign up for a FREE newsletter to the best home brewing tips and guides
Thank you for subscribing to The Cup Coffee House Crew! There's a surprise in your Inbox 🙂
Something went wrong.
About the Author
Latest Posts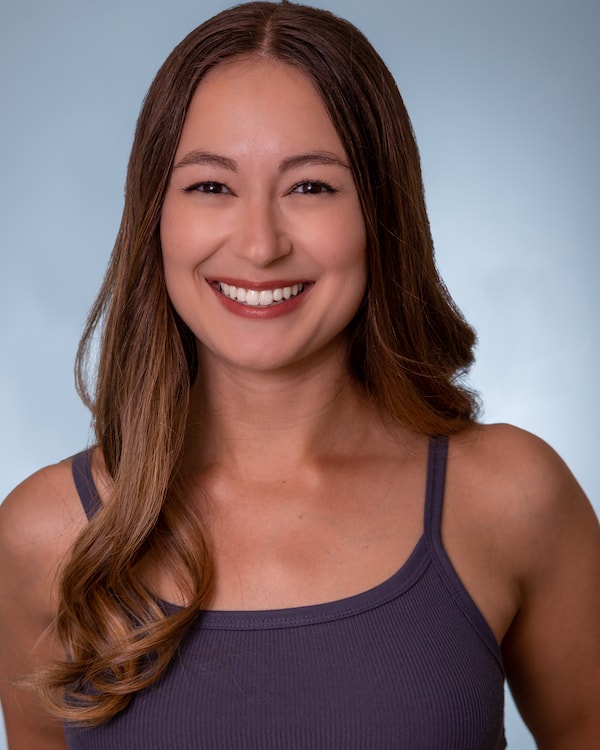 Catherine Cervone is thrilled to be writing about coffee, one of her favorite things! When not sipping an iced americano or writing, she's busy working as a musical theater performer performing in theaters and theme parks all around the U.S.
Chief Editor