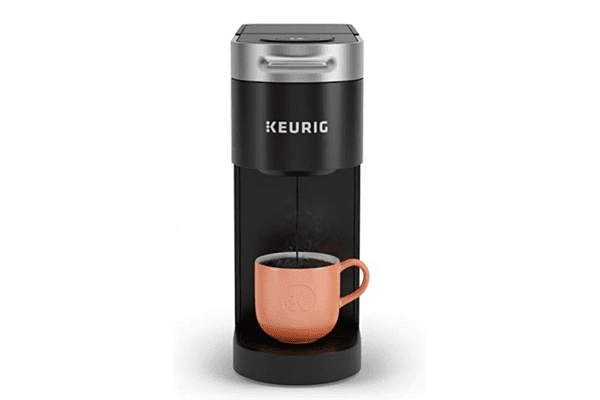 Keurig is a well-known power house brand in the coffee market. They dominate the landscape with their army of coffee makers that serve convenient hot coffee right from the comfort of your own home.
The Keurig K-Slim is another member of Keurig's line of single cup coffee makers.
If you're looking for a new coffee brewer, should you consider the K-Slim? Well it depends on your needs of course. In this quick Keurig K-Slim review, we will help you decide the answer to that question.
In a hurry? Then here's the cliff notes:
We like the K-Slim as a nice entry level single serve coffee maker that brews multiple cups of delicious coffee using Keurig's patented multistream technology. While it's a little pricier than other machines in its category, the pour over like effect plus its slim compact portable design and large reservoir make it a great fit for most lone coffee drinkers at home, office, or on the go.
Sale
Last update on 2022-08-09
---
What's so special about the Keurig K-Slim?
The newest version of the K-Slim is an upgrade from its previous version. A few features have been added recently to bring it on par with what customers have been asking for. In fact it almost looks to be similar to the K-Express minus a few differences.
1. Multi stream technology
The newest craze from Keurig is their multistream technology. This is supposed to extract more flavor and aroma from each K-cup pod you brew.
Basically, it's a set of five pins rather than just one, that pierce the K cup pod. This allows for water to flow for a more even saturation of the coffee grounds and thus better extraction. Kind of like something you would get out of an automatic pour over coffee maker.
On the other hand, you won't get the strong brew option. But depending on who you talk to the strong flavor from the multistream may make up for it.
2. Slim and portable design
Another cool thing is the K-Slim is exactly what it names says: Slim. Coming in at about 5 in wide and over foot long and high, the Keurig K Slim is compact enough to fit into a small apartment, office, dorm or limited counter top space easily. It is a little bigger than its cousins the K-Mini and K-Express but hardly noticeable.
3. Multiple cups of hot fresh coffee fast
Just like most Keurig single serve coffee makers you've seen, the K-Slim flaunts its ability to brew a tasty cup of coffee fast! Not only do you get to choose from an 8, 10, or 12 oz cup of coffee, but you can enjoy multiple cups back to back without refilling with the 42 oz. removable water reservoir.
Pros and Cons to Consider
Ok let's chat real quickly about the pros and cons of the Keurig K Slim so you can easily determine if it's the right coffee maker for you.
Things We Like
Can make 8, 10, or 12 oz. of coffee fast (2-4 minutes)
Uses K cup pods (lots of flavors to choose from!)
Multistream technology for more aromatic tasty brew
Can dispense hot water fast
Will work with My K cup universal reusable coffee filter (you can use coffee grounds too!)
42 oz. removable water reservoir
Lightweight (<5 lbs.), compact, space saving
Fairly quiet
Will fit taller mugs (up to 7 in)
Auto shut off feature after 5 min of non-use
Things We Don't Like
Brews only a single serving at a time (a con if theres more than one person wanting a cup)
No strong brew option
May not brew the exact cup amount you specify
May require more needle maintenance as coffee grounds get lodged in needles
Made of mostly plastic
Warranty only good for a year and will probably only last that long
Doesn't make specialty drinks
A little pricier than other single cup coffee makers
Our Ranking
Quality, build – simple, slim and compact. Made of plastic mostly. Average durability.
Ease of use – Very easy to use; pop in the pod and choose your cup size, and let the hot brew magic happen
Performance – Makes a hot cup coffee, tea, or cocoa fairly quietly. Heats up fast. You get a single cup (8, 10, 12 oz.) per brew in a bout 2-4 minutes. Taste is more flavorful than usual for this type of brewer
Maintenance – simple, easy to clean; simply toss your K-cup pod away after each brew (not recyclable currently); May require more needle maintenance; May require regular descaling every few months
Reviews – overall positive customer reviews
How to use it
Like most Keurig machines, the process to operate the K-Slim isn't difficult and fairly intuitive. We've talked about the specifics of operating a Keurig before.
But you do have to follow the instructions precisely, or you may end up with watery coffee, or grounds in your coffee
Fill or top off the water reservoir (filtered water preferably)
Place your favorite pod in to the receptacle and close
Wait for lights to come on
Choose your cup size
Place your mug in position
Then press the K button
Wait a few minutes for your coffee to brew
Enjoy!
Because of the multiple needles needed for the multistream technology, you may have to do more needle maintenance than you normally would for single needle Keurig machines.
This is in addition to regular descaling as needed. Consider running vinegar every couple of weeks and descaling solution every few months to keep your K-Slim running smoother longer.
What customers are saying
After looking through thousands of customer reviews the clear consensus is that people enjoy their K-Slim for its quick hot brew, slim size, and simplicity.
However, a few users did mention that the K Slim doesn't always produce exactly 8, 10 or 12 oz. of coffee. And the durability issues are a common familiar complaint about Keurig coffee makers in general.
How does it compare?
Despite Keurig being a well-known ranger in these parts, its not the only cowboy roaming the coffee west! Let's check out a few other options that may serve your needs better and compare.
The Hamilton Beach FlexBrew is one of those roaming cowboys to consider. Like the K-Slim it wields a single cup coffee brewer, brews bold delicious coffee, tea, or cocoa pretty fast using K-cup pods or coffee grounds, and takes up little space. Both of these coffee makers are popular but do have a few differences.
The FlexBrew comes with a grounds basket and pod holder included. The K-Slim has the My K cup universal reusable coffee filter for coffee grounds but it has to be purchased separately.
The FlexBrew does not have multistream capabilities, but does have a strong brew option.
The FlexBrew has a 14-16 oz. water reservoir, much smaller than the K-Slim's 42 oz.
The FlexBrew is almost half the price of the K-Slim
And the winner?
The Hamilton Beach FlexBrew is a bit smaller than the K-Slim. So if you need a single cup brewer for lighter use or for portable use, and don't want to deal with Keurigs, then go with the FlexBrew. But if a larger water reservoir and flavor is important to you, than the K-Slim may be a better pick.
Another option we ran into is the ADIRchef single serve mini travel coffee maker. This machine will brew a nice hot cup of coffee right into the 14 oz. stainless steel/plastic travel mug it comes with. But…
The ADIRchef doesn't use K-cup pods. Only coffee grounds.
The ADIRchef behaves like the K-Mini in that it brews all the water you put into it for each session
The ADIRchef comes in a variety of colors to lighten your mood!
The price is super cheap… which will also lighten you mood!
And the winner?
If you want something to make your coffee at the office, or dorm, while camping, or any other place you may be spending a lot of time where you might need coffee, the ADIRchef looks like a nice cheap option. But for your first single serve brewer that you want to rely on for the morning, we think the Keurig K-Slim is a better overall option.
Final Verdict
The Keurig K-Slim lives true to its name. It's a slim sleek compact single serve coffee maker. It makes hot coffee very fast. The multi stream punches 5 holes instead of one into the K cup pod, producing more flavorful coffee. It takes up little space on the counter, and holds a 42 oz. water reservoir for minimum refilling.
The pour over like effect added to its slim compact portable design and large reservoir make the K-Slim a great fit for most coffee drinkers who drink alone at home, office, or traveling.
But one must also think about the fact the K-Slim may not always dispense the right amount of coffee you choose, may require a little more needle maintenance, and may not last as long for a slightly higher price tag.
If those things concern you over the pros, then consider another one of Keurigs best coffee makers, like the K-Duo Plus, K-Elite, or K-Supreme.
Until then, hopefully this report helped you make a decision!
FAQ
Does the Keurig Slim use a water filter?
The Keurig K-Slim does use a water filter so the coffee taste is cleaner and flavorful. Keurig recommends using the Tall Handle Water Filter Starter Kit, which can be installed inside the water reservoir.
Coffee Has Never Read This Good!
Sign up for a FREE newsletter to the best home brewing tips and guides
Thank you for subscribing to The Cup Coffee House Crew! There's a surprise in your Inbox 🙂
Something went wrong.
About the Author
Latest Posts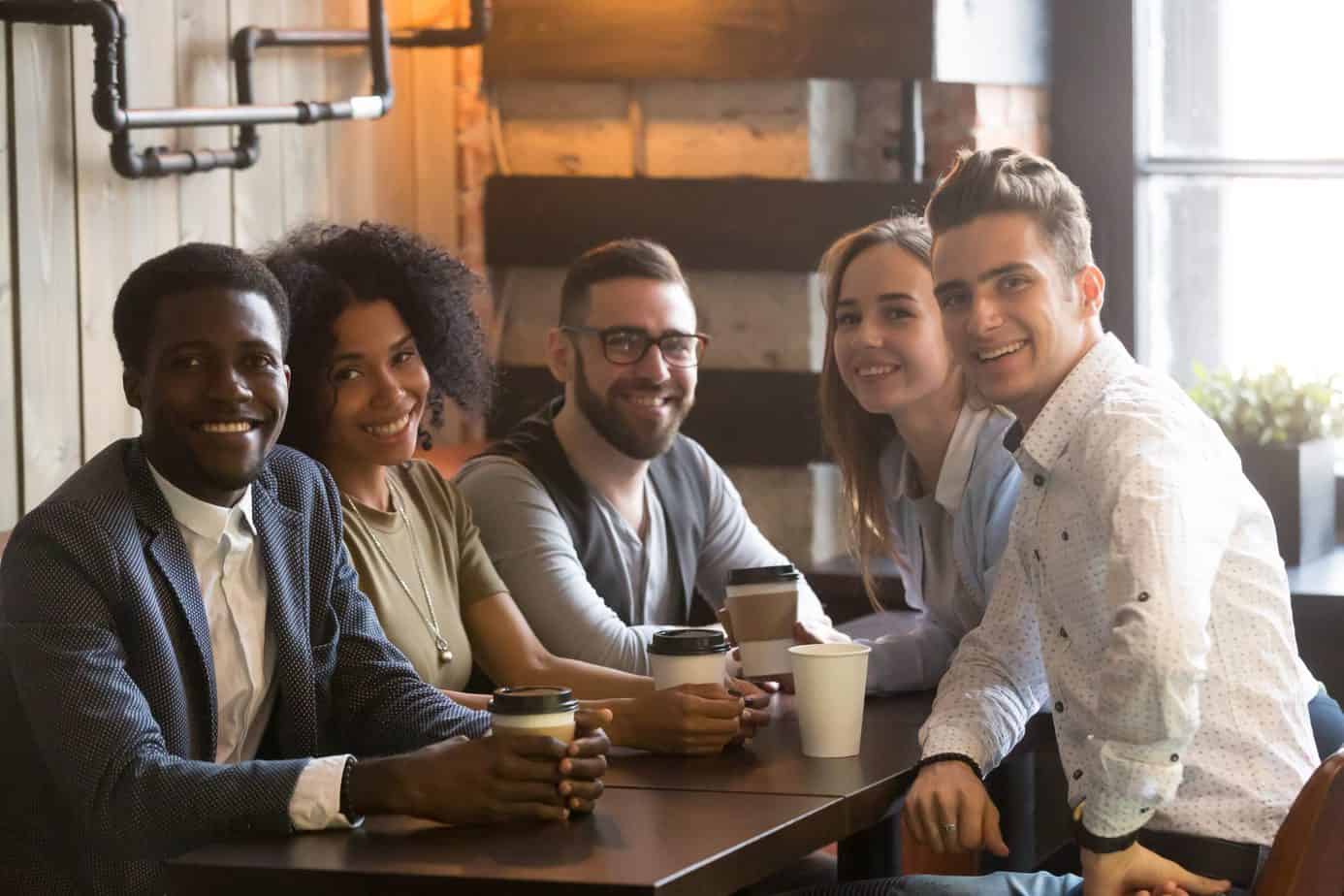 "Jules" is a pharmacist by day and investor, writer, and health nut by night. When he's not sipping on some coffee laced with MCT oil during an 18 hour fast, he is writing about how to get your coffee grind on or playing Monopoly with his 2 boys and wife. Ahh…life is good!