Last updated on March 23rd, 2023 by Alex Praytor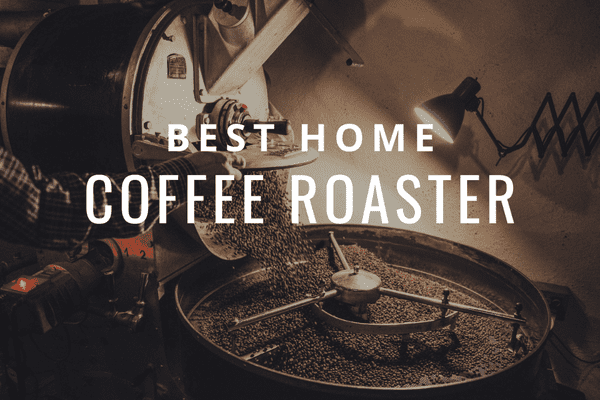 Coffee beans can have different flavor profiles depending on the climate, altitude, and soil in which they are grown. However, the roasting process is also a key factor in how your cuppa tastes.
Light roasts tend to have delicate, bright flavors. In contrast, dark roasts contain less acid and bring out the richness of the bean. 
By roasting your own beans, you're sure to get the freshest-tasting coffee available. The process usually takes less than 30 minutes. But first, you need a coffee roaster that is safe to use at home.
So we spent hours researching to find the best home coffee roasters available. There are several different types to choose. These include drum roasters, air roasters, hand-held roasters, and more. So which one is the best?
Let's find out!
---
Is roasting your own beans worth it?
According to acclaimed blogger, and marketer Seth Godin, the best thing you can do to improve your cup of coffee from home is to roast your own beans.
And this makes sense. Coffee immediately begins to lose its flavors, nuanced notes and aroma via oxidation and release of volatile organic compounds the moment it is roasted. This loss continues as the beans or sorted and packaged.
And continues as the beans or transported, distributed, and shipped.
And continues as the beans sit on the market shelf waiting for you to buy.
By the time you get to these beans, a good chunk of the potential flavors has been lost in the ether.
But what if you could capture all of those lost flavors and aromas from the very beginning? What would your favorite cup taste like if you roasted the beans yourself, hogging all the fruity, robust notes to yourself?
Here are six of the best home coffee roasters currently on the market to help you hog those flavors back. Take a look and decide which is right for you. 
Our List of Best Home Coffee Roasters Ranked
What we like:
Large 800-gram capacity
Transparent glass lid
Non-stick surface
Temperatures from 0 to 240 degrees Celsius (up to 464 degrees Fahrenheit) 
The design of the pan and rotating arms allow beans to roast evenly.
Less than $100
What we don't like:
Temperatures are in Celsius.
Limited instructions for use.
No cool-down setting.
Review:
If you want to roast a large batch of coffee beans at once, the Giveroo coffee roaster machine can hold over a pound of beans. However, for an even roast, most recommend limiting the beans to half a pound.
This electric machine has adjustable heat settings up to 464 degrees Fahrenheit. The bottom of the pan has a waffle design so the beans don't overcrowd and a non-stick coating. Then, a rotating arm continually stirs the beans for an even roast. You can watch the beans progress through the glass lid. 
Although the Giveroo doesn't come with clear instructions, it is fairly simple to use. Start with a medium heat setting and let it preheat for about 5 minutes. Then add your green coffee beans and set your temperature. In about 20 minutes you should hear the beans pop. 
The Giveroo roaster is inexpensive, has a large bean capacity, and is easy to use. This machine gives you great value at a decent price and delivers a delicious cup of coffee.
Sale
Giveroo Household Coffee Roaster
The Giveroo coffee roaster is inexpensive, and easy to use with a large bean capacity; A great overall value option for home roasters.
Last update on 2023-11-29
#2. Best home coffee roaster for dark roast: Fresh Roast SR540
What we like:
Real-time temperature menu display
Includes a 3-minute cooling setting for beans after roasting.
9 different heat levels 
Adjustable fan settings
Chaff basket
What we don't like:
No lock on the roasting chamber or chaff basket.
Lacking clear instructions for use.
Small 4-ounce capacity (120 grams)
Review:
The Fresh Roast SR540 allows you to fine-tune your roasting to taste all the nuances of flavor in your beans. You can choose from nine heat settings to roast your beans to perfection. Also, the display panel allows you to keep tabs on the exact temperature inside the roaster throughout the process. Most of the chaff separates into the chaff basket during the roast. 
You can only roast a small number of beans at a time in this air roaster. However, customers agree that this machine is perfect for roasting to the exact degree you want. This makes it easy to get a consistent roast whether you prefer light or dark coffee.
Fresh Roast SR540
The French Roast SR540 comes with 9 different heat settings and real time temp display to roast the perfect dark roast coffee.
Last update on 2023-11-29
What we like:
See-through quartz glass drum
Durable stainless steel frame
Wooden heat-proof handle
Disassemble for easy cleaning.
Electric motor
400-gram capacity
What we don't like:
Requires a gas burner
No chaff tray
Review:
This coffee roaster rotates the beans in a glass drum over a gas burner. As the coffee roasts, the electric motor spins the drum automatically. This allows the beans to roast evenly without burning. The glass cage makes it easy to see when the beans start to change color. 
This roasting machine is simple for beginners to use and is a delight to watch. When the roast is the perfect color, place the beans on a baking tray to cool and fan away the chaff.
Customers found this machine easy to use and appreciated the rich, roasted flavor of the beans. The price is also decent compared to other similar models.
Gas Burner Coffee Roaster
This coffee roaster uses a gas burner to roast beans in a rotating quartz glass drum, perfect for beginner roasters.
Last update on 2023-11-29
#4. Best coffee roaster machine for small business: Sandbox Smart R1+C1
What we like:
Watch the roast's progress through an app
Smart home compatible
Complete with coffee bean cooler
Electric direct fire heats beans from the inside out
Complete instructions in the Sandbox Smart Coffee Roaster app
Automatic or manual mode 
Six pre-programmed curves
Tray for catching chaff
Includes a coffee bean cooler
What we don't like:
Small 100 to 150-gram capacity.
The roaster is dependent on Sandbox Smart software.
Review:
The Sandbox Smart is perfect for those who love freshly roasted beans, and are looking for an easy way to get the job done. This high-tech machine comes with all the bells and whistles to make your life easier. Ranking among the most advanced at-home roasters, this machine can connect to your smartphone through Bluetooth. 
Choose the type of roast you want and let the machine work its magic. Or, you can manipulate the settings for a more personalized roast. If you strike the perfect combination of time, temperature, and fan settings, you can repeat the formula. Simply go into the menu's roast history.
It may take a few tries to learn all the features of the Sandbox Smart roaster. But, once you do, this Smart machine allows you to make consistently delicious batches of coffee; Perfect for serious home roasters or small business coffee shops just getting started.
Sandbox Smart R1+C1
The Sandbox Smart is an advanced coffee roaster with built in software that balances time, temperature, and cooling automatically to get the perfect roast.
Last update on 2023-11-29
What we like:
Sleek, professional look
Thermometer to regulate temperatures
Catches chaff in chaff holder
300-gram capacity
Great tasting beans
What we don't like:
Requires a separate gas burner.
Beans are not visible.
Review:
The Kaldi Wide-Size Roaster can turn your home kitchen into an instant coffee shop. It delivers a rich, even bean roast and has many useful features. This sleek-looking machine fits over a gas burner while its electric motor rotates the coffee beans automatically. 
Although the beans are not visible during the process, a thermometer allows you to keep track of the beans' temperature. You can roast up to 300 grams of beans at once and easily remove the beans from the drum to cool down afterward.  This machine also catches the chaff in a separate holder. The entire process takes only about 15 minutes to complete. 
This model may be more expensive than the competition. However, this durable machine allows you to roast great-tasting, barista-style coffee at home.
Last update on 2023-11-29
What we like:
Eco-friendly roaster
100% ceramic roaster with genuine cowhide grip
Waffle-shaped internal design for even bean spacing
Handle becomes an easy-pour spout after beans are roasted
Portable 
What we don't like:
Small roasting capacity at 30-70g
Requires external heat source
Review:
With this handheld coffee roaster, you can roast fresh beans over a gas stove, campfire, or backyard fire pit. On the outside, the Nuvo Eco roaster looks painfully simple, but the thoughtful design makes it perfect for the job. It is made out of 100% ceramic material with a cowhide grip so it doesn't become too hot to hold. 
Inside the roaster, the waffle pattern ridges keep the beans separate for an even roast. When the beans are done, simply pour the finished beans out of the handle and let them cool. 
If you don't want to smoke up your home with a roaster, you can take this one with you outdoors. However, it can be difficult to regulate the bean's temperature over an open flame. 
This can be a great roaster for someone who enjoys simplicity and time spent in nature. 
Nuvo Eco Ceramic Coffee Bean Roaster
Made of ceramic material, with a portable hand held design, this coffee roaster is simple to use, budget friendly and perfect for the outdoors.
Last update on 2023-11-29
Why roast your own beans?
Roasting your own beans can seem complicated at first. However, there are several perks if you persevere. Here are some of the top reasons coffee lovers roast their coffee beans at home.
1. You know the history of your beans.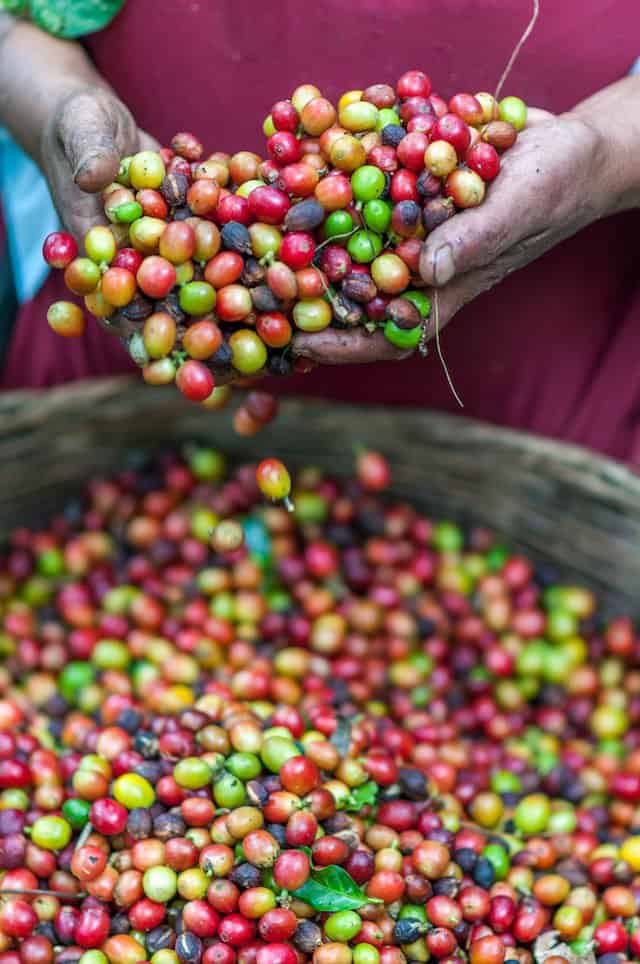 When you buy a bag of coffee grounds, you don't always know a lot about the beans' history. If you're lucky, a brand may let you know a country of origin, but others may just give you the general bean type.
Knowing more about the coffee bean farms gives you a better idea of the flavor of the bean.
Was it grown on a mountain or a plain?
Were the beans processed wet or dry?
Were they roasted until the first crack or the second? 
By roasting the beans yourself, you can choose a specific bean type and then match it with the best roast.
2. Control the flavor
As you research different beans' history, you may find out more about their flavor profiles. You may choose to roast single-origin beans lightly or create your own bean blend. Different roasting techniques allow you to experiment with different coffee tastes and craft your own favorite flavors.
3. Keep it fresh
As we mentioned earlier, when you buy a bag of coffee off the grocery store shelf, it's hard to gauge its freshness. Most coffee brands set an expiration date between one and two years after roasting the beans.
This means that your coffee may have lost some essential flavors before you even get it home. When you roast at home, you can be sure you are getting some of the freshest coffee available. 
Of course, if you can't be bothered with roasting, then you can always consider a coffee subscription box that is sent to you each month filled with the freshest roasted coffee from all over the world.
How do I choose a home coffee roaster? (Buyer's Guide)
The type and cost of home coffee roasters can vary widely. The top priorities are the type of roast you want, the capacity, and the cost. As you narrow down your options, here are a few things to consider.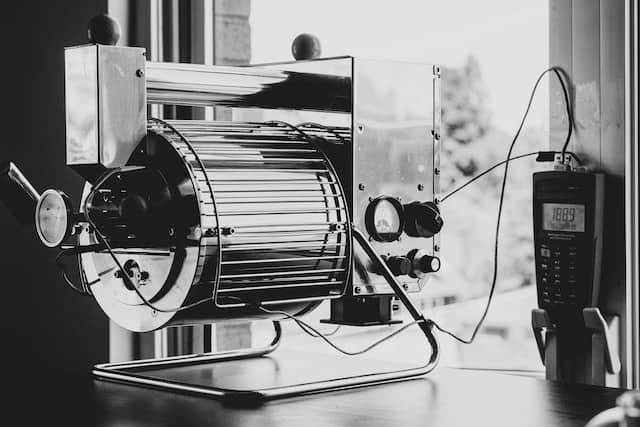 Do you prefer a light or dark roast?
It can be difficult to know when is the right moment pull your beans from the heat when you roast them at home. If you don't stop the heat in time or forget to cool the beans after roasting, your darks and lights may run together.
To get a precise roast, you need a machine with exact temperature settings. You may even need to preheat your roaster before using it. 
For quality dark roasts, an air roaster is usually best. An air roaster allows your beans to cook from the inside out without burning them. If you plan to stick to light roasts, or exotic roasts like white coffee, you may consider a stovetop drum roaster. These heat quickly and tumble the beans for a quality light roast.
How many beans do you plan to roast at once?
Home coffee roasters can generally hold anywhere from 30 grams of coffee beans to over a pound. Smaller batches of beans are easier to control during the roasting process.
However, larger-capacity machines can make enough coffee to sell or give to others. At least 10 grams of coffee grounds go into one cup of coffee. So consider how much coffee you want to make as you decide on the size of your roaster.
How much do you want to invest?
You can find hand-held roasters for under $50 or luxury at-home roasters for over $1,000. Your goals and budget can decide which one you choose.
If you plan to use a coffee roaster regularly, you may want to invest in a more expensive model. However, if you plan to roast beans as a hobby, a hand-held or mid-range model may be sufficient. Decide how often you want to roast coffee and the capacity you need as you plan your budget.
How to roast coffee beans step by step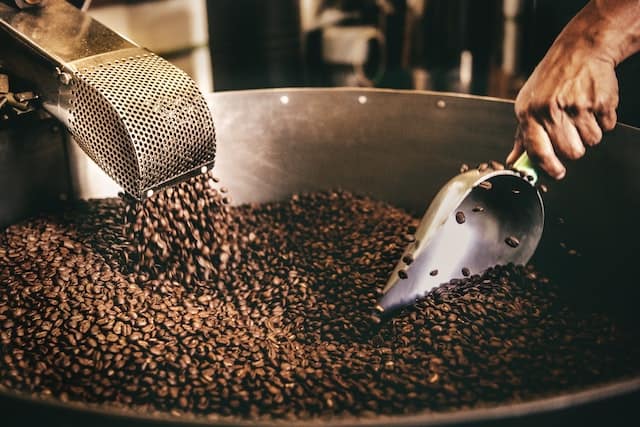 The exact way to roast your coffee beans depends largely on which type of coffee roaster you own. Check your machine's manual for information on how to control the settings and temperatures. However, you can apply these roasting techniques to whichever method you use. 
Step 1: Sort through your green coffee beans
Before you start roasting, make sure to pick through your raw beans. First, you want to ensure the coffee beans are roughly identical in size. Remove beans that are significantly larger or smaller. This way, you don't end up with overcooked or undercooked beans in the mix. Also, throw out any rotten or shriveled beans so they don't taint the flavor of your coffee.
Step 2: Set the temperature
The temperature you use to roast can affect the flavor of your beans.
For light roasts, use lower temperatures, starting at 380 degrees Fahrenheit.
For French and espresso roasts, choose higher temperatures in the 430-450 degree range.  
Step 3: Stir the pot
As the beans roast, keep them moving. Some roasters automatically stir the coffee beans for you. This movement allows the coffee to roast evenly without clumping or burning.
Step 4: Listen for the beans to crack
As your beans start changing color, listen for the beans to crack. The first crack is very similar to the sound of popcorn popping.
Most light roasts are pulled off the heat at this point.
If you want a medium roast, leave the beans on the heat a little longer.
For darker, roasts, wait until the second crack. The second crack is usually a much more subtle sound than the first.
A timer can help you pull your beans off at the right moment. 
Step 5: Cool the beans
Once the beans are done, you want to remove them from the heat source as soon as possible. You can let them cool in a colander or on a mesh rack. Avoid spraying the coffee beans with water as this can cause the flavor to deteriorate. 
Step 6: Let the roasted coffee beans degas
After the coffee beans are cool, you still want to let them degas for at least 24 hours. Most roasters recommend waiting two days up to two weeks after roasting to use the beans. This extra time allows the carbon dioxide to escape for a smooth-tasting, less acidic brew.
Step 7: Enjoy!
You've invested time and energy into your coffee beans. After roasting and degassing, it is time to taste the fruit of your labors. Enjoy the delicious flavor of fresh-roasted coffee.
Final Thoughts
Roasting your own beans can be a satisfying process. You can create light or dark roasts and lock in your favorite flavors from home. Then once you either manually or automatically grind your roasted beans, you can be sure you're getting the freshest cup of coffee every morning.
Sale
Giveroo Household Coffee Roaster
The Giveroo coffee roaster is inexpensive, and easy to use with a large bean capacity; A great overall value option for home roasters.
Last update on 2023-11-29
Our overall best home coffee roaster is the Giveroo for its price, capacity and performance. Now it's time to decide which machine is right for you!
FAQs
Is it cheaper to roast your own coffee?
Green coffee beans cost about half the price of roasted coffee. They don't lose flavor as quickly as roasted beans, so you don't have to rush to use them. Most raw coffee beans last three to six months, while roasted coffee begins to lose flavor two weeks after a roast. The long shelf life and cheaper cost make green coffee beans a worthwhile investment for many.
Are coffee roasters worth it?
Roasting coffee beans at home can be complicated, especially starting out. However, the time you put into the process is well worth it. After you learn the nuances of your at-home roaster, you can create the tastes you enjoy most.
Whether you prefer single-origin coffees or the complexity of coffee blends, roasting your own beans gives you the freshest cup of coffee.  
Coffee Has Never Read This Good!
Sign up for a FREE newsletter to the best home brewing tips and guides
Thank you for subscribing to The Cup Coffee House Crew! There's a surprise in your Inbox 🙂
Something went wrong.
About the Author
Latest Posts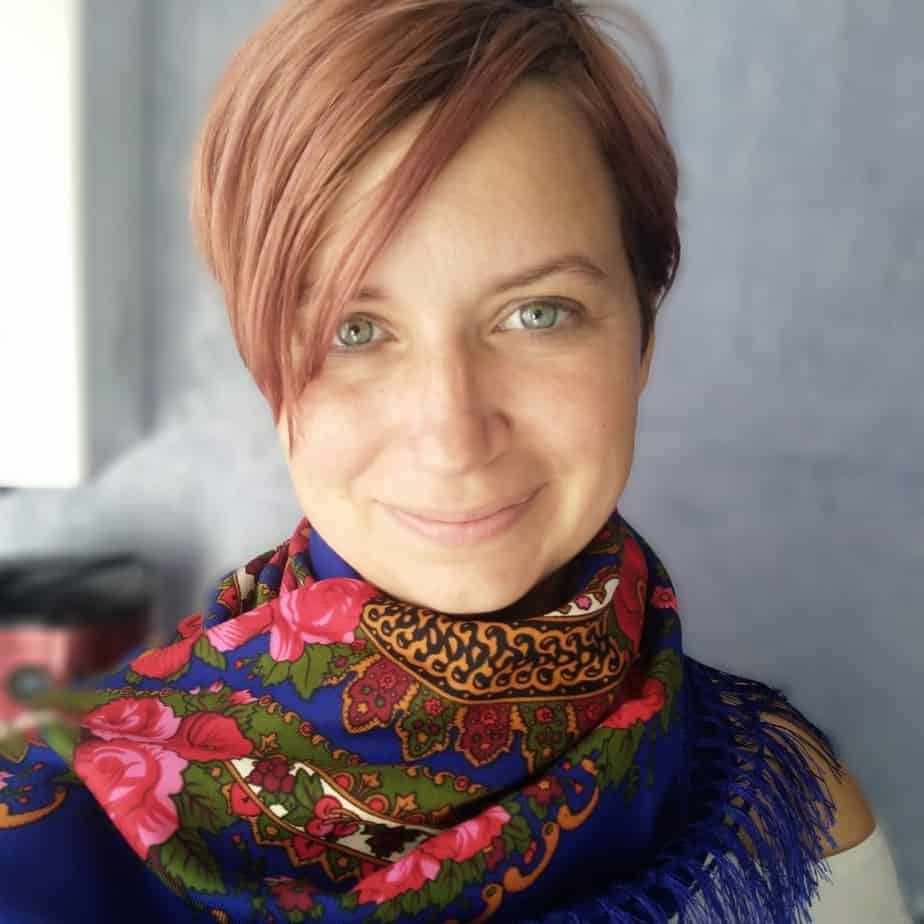 Alex Praytor worked her first job as a barista, finished college, and then took a tour to the other side of the globe. She fell in love with espresso and her would-be husband in Europe. She spends her spare time visiting native Texas landmarks, ancient castles, and all the coffee shops she finds along the way. At home, she is a mom, ESL teacher, and writer, who hones her coffee-making skills daily. She enjoys passing on her coffee findings to fellow caffeine addicts in search of the perfect cup.
Chief Editor