Last updated on October 23rd, 2022 by Catherine Cervone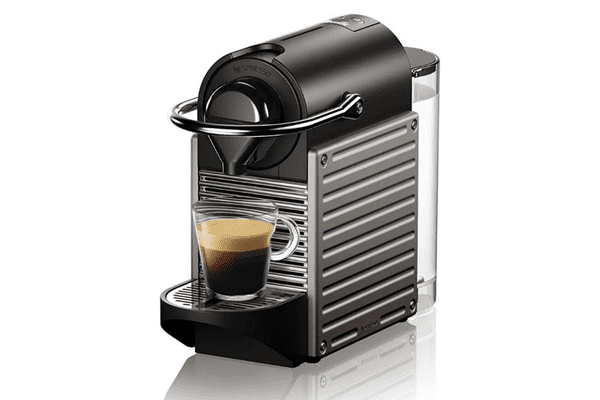 Nespresso is a quality brand that specializes in on-the-go espressos from home. But is the Nespresso Pixie right for you?
In this quick straight to the gist Nespresso Pixie Review, we answer the question and give our overall rating to help you decide.
Nespresso Pixie
Performance -

9.5/10

Ease of Use/Maintenance -

9.7/10

Build & Quality -

8.5/10

Design & Features -

8/10

User Satisfaction -

9/10
Final Verdict
If you love espresso without the hassle of a complicated machine, the Nespresso Pixie is a winner. This coffee machine can make you multiple coffees throughout the day, with ease, no mess, and finished in seconds. The Pixie is quality, espresso taste that rivals many coffeehouses, bundled into a small, compact, hardy machine. But if you're looking for a lot of features or ground coffee options, this is not the right coffee maker for you.
Sale
Nespresso Pixie
The Nespresso Pixie is a compact, 19 bar, fast pod brewing espresso machine, that brews coffee house quality coffee .
Last update on 2023-09-20
---
Pros and Cons in Detail
Build/Quality (8.5 out of 10)
| | |
| --- | --- |
| What is it made of? Plastic, Stainless steel? | Plastic components, but the Delonghi/Nespresso version is equipped with recycled aluminum side panels. |
| How durable is it? | Customers agree – this machine lasts for several years and thousands of shots of espresso.  |
Performance (9.5 out of 10)
| | |
| --- | --- |
| What brew modes does it have? | Brews espresso and lungo shots, from 1.35 – 3.72 fl oz. |
| Pressure? (if espresso machine) | 19 bars of pressure to ensure a rich, creamy shot full of flavor |
| How many cups does it make? | One pod per single cup serving |
| How quiet is it? | Not the quietest machine |
| How is the taste and flavor? | Customers say you can enjoy a coffeehouse-like espresso |
| How fast does it brew one cup or batch? Heat up time? | Heats up in a brisk 25-seconds and takes less than 10 seconds to brew the smaller shot. |
| Temperature control? | N/A |
Ease of use/ Maintenance (9.7 out of 10)
| | |
| --- | --- |
| How big is it? | 4.4 in. wide, 9.3 in. tall, and 12.8 in. high, making it a compact choice for your kitchen counter or workspace. |
| How heavy? Portable? | Weighs 6.6 lbs., making it a fairly light and portable choice |
| LCD display or push buttons or both? | Push buttons – one power, one espresso and one lungo. They flash or hold various light settings to signal different functions. |
| How easy is it to use? | Designed with basics in mind, it can provide a powerful cup of espresso with very simple user features. With only two function buttons to choose from, there's little room for error.  |
| Maintenance reminders? | While there aren't maintenance reminders built into the machine, Nespresso recommends descaling every 600 coffees or every 6 months. |
| How easy is it to clean? | It's recommended to let water flow through the spout after each brew to remove excess grounds from the machine.  |
Design/Features (8.0 out of 10)
| | |
| --- | --- |
| Does it use pods or ground coffee or both? | The Nespresso Pixie only uses the original line of Nespresso pods for brewing. |
| Permanent coffee filter included? | No filter is needed. |
| Programmable? | Can be programmed to dispense hot water or espresso brews of various sizes. |
| Auto pause? | No, but users can push the button after beginning the brew to stop the cycle mid brew. |
| Auto shut off, energy saving mode? | The energy saving feature activates after 9 minutes of inactivity; can be lengthened to 30 minutes. |
| Any other notable tech features? | none |
| Removable water reservoir? How big? | Removable 24oz water reservoir |
| Come with carafe? Thermal or glass? Size? | N/A |
| Can it dispense hot water? | Press the button without a pod inserted to dispense hot water, or press and hold to program a water volume.  |
| Drip tray removable to accommodate larger mugs? | Yes; folding drip tray |
| Any other unique features? | The backlighting around the brewing area adds a luxury touch while also signaling power or lack of water.  |
| Come in different colors? | Comes in "Aluminum" or "Electric Titan," but the only changes are the side paneling.  |
| Pricing | Available for ~ $175.00 from many major retailers or popularly bundled with a Nespresso Aeroccino milk frother for $269.00 (at time of this writing). |
User Satisfaction (9 out of 10)
Warranty?
2 year warranty; If repairs are necessary during this period, Nespresso covers the cost as well as providing a loaner machine while your coffee maker is being repaired. 
Specific customer feedback, good and bad
Customers say this machine makes excellent espresso that gives the coffeehouse feel without the price tag or time a coffee run would take.
Some customers have complained of water leaking issues, but if it happened due to a faulty product purchased directly from Nespresso, the manufacturer worked with customers to easily replace the product. 
What's to Love about the Nespresso Pixie?
Nespresso has been around for years, and its coffee capsule products are produced in Switzerland. You can be sure you're getting Swiss excellence in coffee with this brand. 
The Nespresso Pixie is a great choice for a simplistic espresso machine that brews a powerful espresso. Here are some reasons why it might be right for you.
Speed in Pod Brewing

This brewing system ensures you are quickly on your way to a fresh cup of coffee. You'll have a hot shot in your cup in as little as 35 seconds total.
Cleanup is a breeze by wiping the spout and ejecting the used pod into the holding container.
Flexibility in Brew Modes

The Pixie comes pre-equipped with two buttons set to espresso and lungo shots.
Can be programmed to brew shots of any size between those sizes, as well as pour hot water to make the perfect americano.
Compact Size

The Nespresso Pixie is small and compact, making it great for a kitchen or office with limited space.
Despite its size, it still has a water tank big enough for many brews and can hold 11 used pods in its waste container. 
How Does it Compare?
Both machines:
Use specific pods from their own manufacturer (not cross-compatible)
Brew delicious espresso
Come from well-known brands
The differences?
The Illy appliance is slightly cheaper in price. However, customers speak of a better quality on the Nespresso machine. 
The Nespresso is sided with aluminum, while the Illy is made with plastic.
The Illy can brew drip coffee. This brand offers two separate pod types for espresso or drip brews in the same machine.
The winner?
If you want the well known quality and don't mind paying a little more, stick with Nespresso.
If you really want the added drip coffee option, go for the Illy.
Final Verdict
The Nespresso Pixie is for you if…
You're okay with a simple design that makes shots. That's it. The Pixie is great for producing a delicious espresso beverage in a compact design that's built to last through continual use year after year. You'll get an espresso that rivals many coffeehouses in taste, and you'll save money in the process by making it at home. 
The Nespresso Pixie is NOT for you if…
You want to brew drip coffee, are looking for an all-in-one coffee machine with a milk frother attached, or want more features, like the ability to brew carafes of drip, tea or iced coffee. 
Sale
Nespresso Pixie
The Nespresso Pixie is a compact, 19 bar, fast pod brewing espresso machine, that brews coffee house quality coffee .
Last update on 2023-09-20
For more Nespresso machines to consider, check out our reviews on the:
Coffee Has Never Read This Good!
Sign up for a FREE newsletter to the best home brewing tips and guides
Thank you for subscribing to The Cup Coffee House Crew! There's a surprise in your Inbox 🙂
Something went wrong.
About the Author
Latest Posts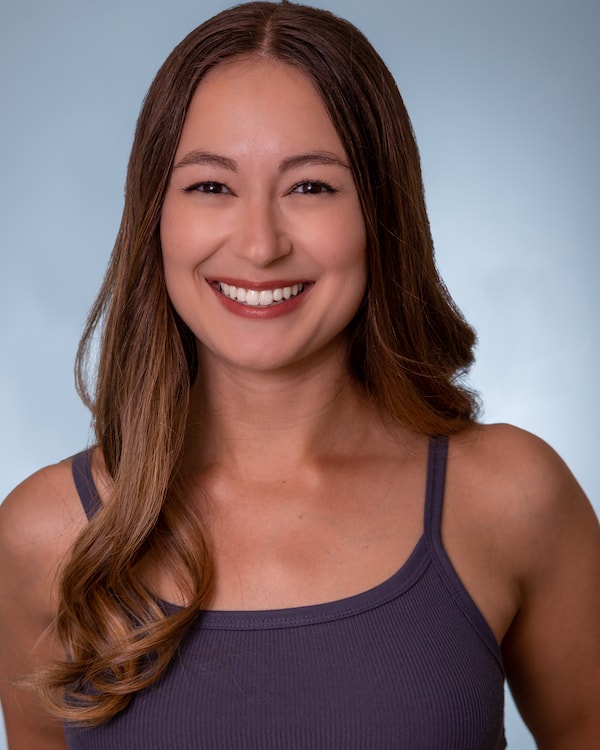 Catherine Cervone is thrilled to be writing about coffee, one of her favorite things! When not sipping an iced americano or writing, she's busy working as a musical theater performer performing in theaters and theme parks all around the U.S.
Chief Editor