Last updated on July 28th, 2023 by Alex Praytor
Lets be honest. The rich, nutty flavor of a proper espresso can spoil you. This black, caffeine-packed drink, can slowly but surely become habit-forming until you find yourself beating the same path to get your daily fix at your favorite coffee shop.
Maybe you've thought about trying to make espressos at home, but, after researching the process, you start thinking it may be better left to a barista. An espresso made by a barista who makes a consistent brew, with the correct water to coffee ratio, at the appropriate temperature, with the "crema" on top is what we all really want! Also, a top-of-the-line machine can cost about as much as a year's worth of Starbucks.
Then, like the parting of the sea, Nespresso came out with a pain-free espresso model that doesn't cost $1,000 and this caught our attention.
Sale
Nespresso Evoluo
The Nespresso Evoluo is a straight forward, easy to use, pod espresso machine, that brews delicious espresso like coffee fast and conveniently.
Last update on 2023-09-18
The Nespresso Evoluo offers a pod of ready-to-go coffee grounds at a push of a button. That sounds like my cup of tea… er coffee. But does it really bring barista level espressos home at an affordable price without the complexities? Let's take a closer look in this Nespresso Evoluo review so you can decide for yourself.
---
What's So Good About the Nespresso Evoluo?
There's a reason why Nespresso coffee and espresso makers are known to be excellent high quality machines. If you want a delicious cup of espresso-like coffee with thick sweet crema on top (hmm…I think it's time for a cup right now), most people know Nespresso's Vertuo line of machines will get the job done.
The Nespresso Evoluo is part of their newer line of Vertuo machines which also include the original Vertuo, VertuoPlus, and VertuoNext. But what are the features that set the Nespresso Evoluo apart in the market?
Important Feature #1: Nespresso's Innovative Centrifusion Technology
The best part of an espresso has to be the froth or "crema" on top. This crema is created by an espresso machine when it forces water through coffee grounds at approximately 9 bars of pressure. Nespresso recreated the pressure system in high-end espresso machines by using their own centrifusion technology. This system spins the coffee pod at high speeds so you can get your "crema" even with a pod machine.
Important Feature #2: Can Make Coffee or Espresso With a One-Touch Button
The Nespresso Evoluo lets you get your morning cup of coffee with a one-touch button system. It offers five different drink sizes to choose from that range from espresso to an Alto size cup of coffee. Even the regular long coffee versions are made with crema! After you choose your pod and place it inside, the machine will read the bar code on the pod so it knows how to make your drink. That's hi-tech!
Important Feature #3: Can Heat Up Fast
When you wake up in the morning ready for a cup of coffee, you don't really want to then also wait for the machine to wake up to heat your water. The Nespresso Evoluo has a quick heating time of 15 sec. After it is warmed up, it is ready to make what ever number of cups of coffee you and your family want to drink! Then after 9 minutes of inactive wait time, it will go back into sleeping mode.
Important Feature #4: Self Cleaning Mode
On average, a coffee machine should be cleaned, or "descaled" once every six months to remove the build-up of limescale. Limescale is hard and chalky and can cause damage to your machine long-term. It can also make your coffee taste bitter. Since everyone wants the cleaning process to be easy and painless, the Nespresso Evoluo has a self-cleaning option on the machine. This cycle runs for about 30 minutes. It is recommended to use their descaling solution for best results.
Important Feature #5: Adjustable Drip Height
Another great feature is the Nespresso Evoluo's adjustable drip tray. In many competing models, you will have to remove the drip tray altogether in order to use a larger cup. But with the Evoluo, the drip tray adjusts in 4 different ways to allow space for different size cups. So, if you are making an espresso, it won't splash out on the sides. If you are making a larger cup of coffee, you can still fit your favorite mug under the drip.
With these five practical features, your coffee-making life just became easier. This model gives you access to espresso-making in your own house in a pain-free way. So, instead of having to leave for work 20 minutes early to allow yourself time for a Starbucks run, you can get an espresso in your hand in just 15 seconds. Turns out you don't have to be a barista to get a decent cup of coffee!
For more info on the Best Budget Espresso Machines on the market, check out this full review.
What We Like and Don't Like
Like every machine in the coffee world, the Nespresso Evoluo has its pros and cons. These are the biggest considerations we see when looking at this machine:
Pros
The Nespresso Evoluo has a compact size with a convenience factor
It makes both espressos and large coffees so you don't need two machines.
It has a quick heat time and a consistent brew.
Espressos are hot: Some customers complained that the espresso was not hot enough in early models, so Nespresso steamed it up a bit for the Evoluo model.
Cons
This model doesn't come with a milk-frother so you would have to buy a separate machine for that. Although you can buy the Evoluo with an Aerroccino milk frother packaged with it.
The pods can become expensive over long periods of time… around $500 per year. But, even though you are spending quite a bit on the pods, it still works out to be cheaper than a $5 cup of Starbucks everyday for a year.
Flavor pods may not be as good as coffee grounds: The Nespresso makes a decent espresso and coffee, but you won't be getting the same cup as an espresso made with freshly ground, small-batch, high-quality coffee beans.
What's in the Box?
So, let's say you've weighed your options and you've made the leap into the espresso Nespresso world. When you receive your Nespresso Evoluo what should you expect to find inside? The box should include:
The machine
Removable drip tray
Removable water reservoir
Removable pod waste container
A welcome set of 12 coffee pods
Instruction manual
There shouldn't be much assembly required except for maybe attaching the removable parts to the base. The plus to the removable parts is that it will make your machine much easier to clean when it is time! You can also choose a Nespresso Evoluo that is bundled with a milk frothing machine (since the Evoluo doesn't have an integrated frother) and a deluxe set of 30 coffee pods.
How do I use my Nespresso Evoluo?
The Nespresso Evoluo allows you to be an at-home barista with a push of the button. It is simple to use and makes a rapid espresso. Here's a walkthrough of how to make your first cup of coffee with the Nespresso Evoluo:
Step 1: Check to make sure the water reservoir is full.
Step 2: Turn on the machine.
Step 3: Set your mug in place.
Step 4: Choose and insert your coffee pod.
Step 5: Choose which of the 5 drink sizes you want: espresso, double espresso, 5 oz. Gran Lungo, 8 oz. coffee, or 14 oz. Alto
Step 6: Drink up!
With this machine, an espresso is really just a push of the button away! This model eliminates the need for coffee grinders, scoops, and the clean-up that goes with classic espresso machine models. Also, you don't have to worry about your technique or temperature control because the machine handles that for you, so you are getting a consistent cup.
What Do the Customer Reviews Say?
Before you buy a coffee machine (or any product!) it's usually a great idea to see what other customers like or dislike about it. Customers generally are unbiased in their opinions and if they actually go out of their way to write about a product, it usually means that the product made a very good (or bad!) impression. Let's see what customers had to say about the Nespresso Evoluo. 
Overall, the customers gave high ratings to the machine and to the taste and quality of Evoluo coffee. You can find hundreds of reviews saying things like "We absolutely LOVE our Vertuo machine. Our girls surprised us for Christmas and we enjoy it daily. So much so, my hubby finally dumped his countertop Black and Decker!"
The main drawbacks customers found were the price of the coffee pods, the temperature of the brew, and that the setting for the self-cleaning mode was overcomplicated. 
How Does it Compare?
Nespresso and Keurig pretty much have the market cornered on quick-brew machines using pods. Even the popular Breville and Delonghi machine still makes their model under the Nespresso label. So how do the Keurig and the Nespresso compare, and which one is for you?
The classic Keurig model has been a household staple for a while now.
With Keurig, you have the benefit of choosing from coffee name brands like Starbucks and Dunkin Donuts, and also a wide variety of coffee flavors.
Also, if you are wanting to use freshly ground coffee, you can buy a refillable pod so you have more flexibility.
The Keurig also has the capability to brew a carafe of coffee or tea!
A downside to the Keurig is that it doesn't actually make an espresso. The closest it gets is to brew a strong small cup, but since it does not have the capability of using pressure, it does not have the crema effect.
Also, you may have to wait up to three minutes for the machine to warm up as opposed to the Evoluo's 15 seconds.
For more info, see our full review and comparison of the Keurig Classics K50 vs K55.
Keurig then bumped up the competition with their Keurig Rivo espresso-maker. But this was eventually discontinued in 2016 and replaced with the Keurig K-Cafe Coffee, Latte, and Cappuccino maker.
This model has a slightly chunkier design than the Evoluo so you will have to set aside more counter space.
The K-Cafe brews espresso-like beverages using regular brewing. Like the Nespresso Evoluo, the K-Cafe doesn't use traditional pressure extraction to make its espressos. The K-Cafe uses its regular brewing mechanism to brew a concentrated 2 oz. cup of coffee that has a similar taste and roast of an espresso.
The K-Cafe has the added benefit of using its special espresso roast K-pods or any flavored K-cup pod you like!
The upside to the K-Cafe is that it has its own milk steamer for hot drinks and a cold milk frother option for iced coffees unlike the Evoluo. It produces the rich espresso foam you are used to having.
You can even use you own coffee grounds with the compatible My K-cup universal reusable coffee filter. The Evoluo can only use pods.
For a full comparison of Nespresso vs Keurig, see our complete guide.
Nespresso Evoluo
The Nespresso Evoluo is a more compact model than the K-Cafe
The Nespresso Evoluo doesn't have as many choices when it comes to pods compared to the K-Cafe or the classic Keurig model).
Unfortunately, the Evoluo does not have its own integrated milk frother, so the space that you save with this model may have to be used for a separate milk steamer/frother. This machine does have the capacity to give you the espresso "crema" with even larger brews with their centrifusion technology.
Some coffee snobs say that the foam the Evoluo makes does not equal that of traditional espresso pressure methods, but most customers are pretty happy with it. Overall it has similarly high positive customer ratings as the Keurig K-Cafe.
The Nespresso Evoluo makes espresso and coffee. Unlike the classic Keurig, both the Evoluo and the K-Cafe can make coffee and espresso like beverages. But the largest size the Evoluo makes is slightly bigger at 14 oz., compared to the 12 oz. for the K-Cafe. So whether you're craving a milky latte, or creamy cappuccino, both machines seem to deliver. Up to you to decide on which factors are most important to you.
Final Verdict
The Nespresso Evoluo may not be for everyone, but it's a great option for those who are looking for an early morning shot of coffee with an easy, ready-to-go system. If you are not in to measuring out coffee and researching the best coffee-to-water ratios to make the perfect cup of coffee, Nespresso has got your back. The Evoluo is simple, fast, and self-cleans. If you want to try a different kind of coffee, the next time you are at the store you can just pick up a different pod!
Who should not buy the Nespresso Evoluo
The Nespresso Evoluo is a great model in its class, and we would recommend buying it over its competitor Keurig based on taste in coffee. That being said, we realize that the top-of-the-line espresso makers have their price tag for a reason. 
The Nespresso is probably not for you if you are a coffee connoisseur and have a taste for small-batch roasts, coffee notes, and freshly ground coffee. You may do better off rounding your neighborhood corner to get your espresso fix at the local coffee shop, or saving up for the real deal.
Who should buy the Nespresso Evoluo
The Nespresso Evoluo may not be perfect, but we say it still has a lot going for it… especially the convenience factor. The Evoluo is for the espresso layman, who wants that caffeine kick and likes a solid espresso with that yummy foam on top, but isn't too picky.
You should buy the Nespresso Evoluo if you like your cup of coffee quick and easy. You have kids. You have a job that calls you out of your warm bed before eight in the morning. You have a significant other who likes their coffee long, but you like an espresso.
Final Thoughts
The Nespresso Evoluo overall makes a good cup of espresso or coffee. While many other coffee-making methods are subject to your techniques and a trial and error process, the Evoluo is pretty straightforward to use. What the Nespresso Evoluo has going for it is its convenience and its consistent cup of coffee. So, maybe with the Evoluo, you're not going to have the option to brew a Starbucks brand coffee or grind your own. But if you're like me, once you find your favorite pod that is available, you stick with what works!
So if you love a good espresso, but don't have a lot of time to devote to the process (and aren't too picky!), the Nespresso Evoluo may be a great option for you.
Sale
Nespresso Evoluo
The Nespresso Evoluo is a straight forward, easy to use, pod espresso machine, that brews delicious espresso like coffee fast and conveniently.
Last update on 2023-09-18
For more Nespresso coffee machines, check out these reviews:
Coffee Has Never Read This Good!
Sign up for a FREE newsletter to the best home brewing tips and guides
Thank you for subscribing to The Cup Coffee House Crew! There's a surprise in your Inbox 🙂
Something went wrong.
About the Author
Latest Posts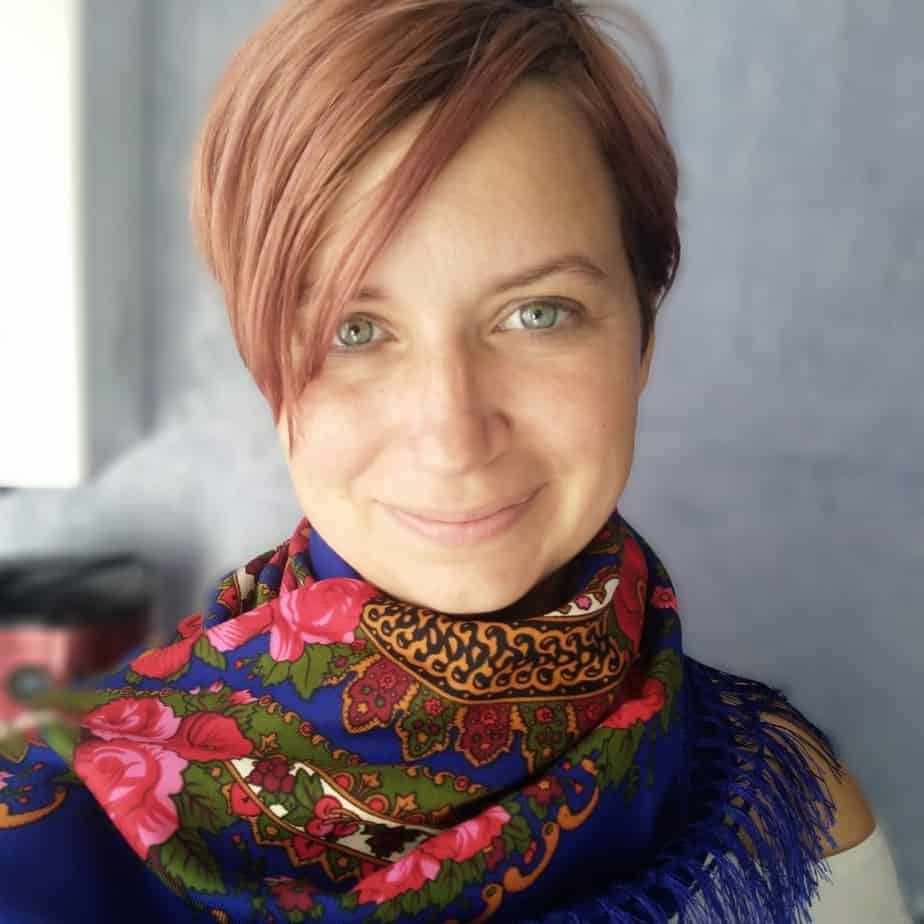 Alex Praytor worked her first job as a barista, finished college, and then took a tour to the other side of the globe. She fell in love with espresso and her would-be husband in Europe. She spends her spare time visiting native Texas landmarks, ancient castles, and all the coffee shops she finds along the way. At home, she is a mom, ESL teacher, and writer, who hones her coffee-making skills daily. She enjoys passing on her coffee findings to fellow caffeine addicts in search of the perfect cup.
Chief Editor