Last updated on September 5th, 2023 by Garret Jacob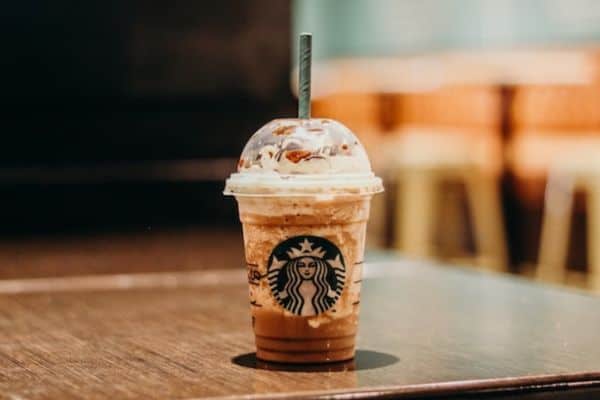 Have you had the opportunity to try any of the Starbucks Frappuccino Blended Beverages? If not, you need to try one. Starbucks Frappuccino Blended Beverages are a little taste of heaven in every sip. 
However, just make sure you are on a cheat day from your diet before ordering one. Some of these delicious drinks can come with all sorts of creamy and sugary goodness that adds up to a much higher calorie count than your typical Starbucks drink. That being said, there are some more basic Frappuccino blends that come with fewer calories as well.
So, what is frappuccino roast, and what drinks use it?
Let's take a closer look at what frappuccino Roast is, what kind of drinks you can order with it, and if it is possible to make your own Frappuccino Roast at home.
---
What is Frappuccino Roast?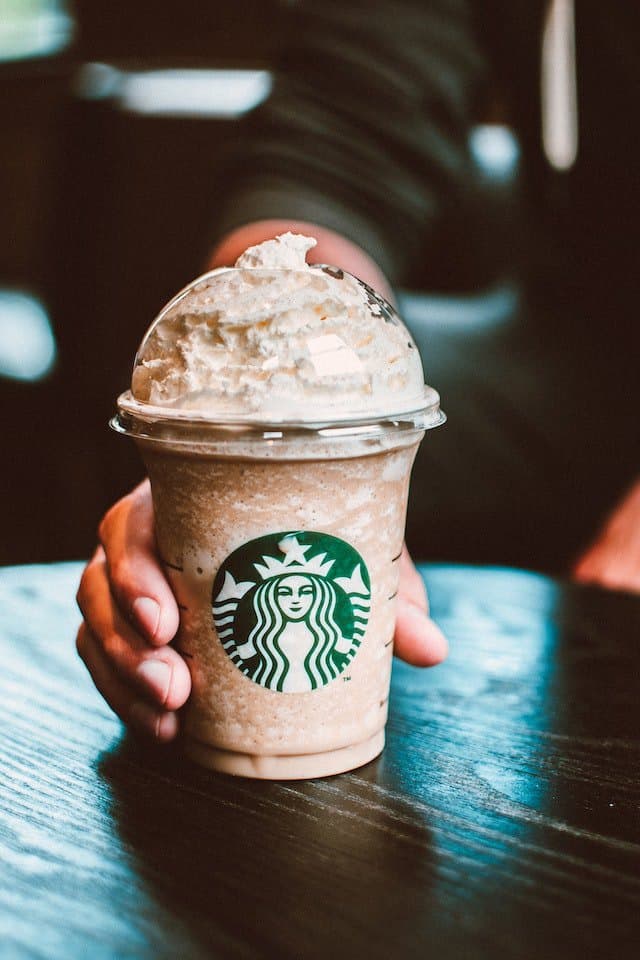 Frappuccino Roast is essentially a powdered coffee much like instant coffee that is specially formulated to dissolve well in cold water. The powered coffee blends together two of Starbucks' most famous roasts; Italian and Espresso Roasts. 
If you were to drink the Frappuccino Roast on its own, it may not be very pleasant. The Frappuccino Roast is an extremely dark roast that is bitter with an intense aroma. 
The main reason that the flavor of the Frappuccino Roast is so strong and bitter is that it is designed to balance out the creaminess and sweetness that is often included in many of Starbucks' most famous Frappuccino Blended Beverages.
So, why did Starbucks create this unique product rather than simply pulling shots of espresso?
First off, Frappuccino blended beverages are intended to be served cold, over ice, and with a creamy and frosty texture. Using espresso would melt the ice and not create the same type of texture that Starbucks Frappuccino enthusiasts love so much. 
Additionally, the taste of espresso is much different than the Frappuccino roast. The sweet and smoky tones of espresso would get lost in a Frappuccino Blended Beverage whereas the bitterness of the dark roasted Frappuccino Roast is more apparent providing a good balance between sweet and bitter. 
Is Frappuccino Roast sweet?
No. Frappuccino Roast on its own is the opposite of sweet. Frappuccino Roast is incredibly bitter and has a pungent aroma. That being said, many of the drinks that the Frappuccino Roast is used for can be quite sweet and creamy. 
Does Frappuccino Roast have caffeine?
Yes. Frappuccino roast does contain a fair amount of caffeine. Each "pump" (more on that later) of Frappuccino Roast comes with approximately 32.5 mg of caffeine. Typically, when a Starbucks Barista is making a Frappuccino Blended Beverage, a Tall comes with two pumps, a Grande has three, and a Venti has four.
That would mean a Tall would have about 65 mg of caffeine, a Grande would have 97.5 mg, and a Venti would have 130 mg. For comparison, a single shot of espresso comes with approximately 75 mg of caffeine. 
When ordering a Frappuccino Blended Beverage, feel free to ask the barista to use more or fewer pumps to achieve the caffeine level and taste you are looking for. 
What is a Frappuccino Roast pump?
Ok, this is important. As we discussed earlier, a Tall comes with two pumps of Frappuccino roast, a Grande has three, and a Venti has four. 
Remember, you can customize the pump count for any drink you order. 
A pump is one pump from the dispenser where the pre-mixed liquid Frappuccino Roast is stored. The liquid Frappuccino Roast is created by mixing two ounces of the Frappuccino Roast coffee power with one liter of triple-filtered ice water. 
What is Coffee Frappuccino Syrup?
Many of the Frappuccino Blended Beverages come with the Coffee Frappuccino syrup. Coffee Frappuccino syrup contains Splenda, water, xanthan gum, and natural flavors. This is how the Frappuccino Blended Beverages are sweetened. 
You can also elect to have any of your favorite flavored syrup shots added or you can order a specially created Frappuccino directly from the menu. For example, try one of the Mocha Cookie Crumble or Caramel Ribbon Crunch Crème Frappuccinos if you have a serious sweet tooth.
Where can you buy Frappuccino Roast?
After a quick Google search, it looks like you may be able to purchase Starbucks Frappuccino Roast online through Amazon and eBay as well as your local Target. Starbucks may not directly sell their Frappuccino Roast at stores, however, many people have found that the instant VIA Italian Roast blend is the perfect substitute for the original Frap Roast. 
Starbucks Frappuccino Roast Pump nutritional information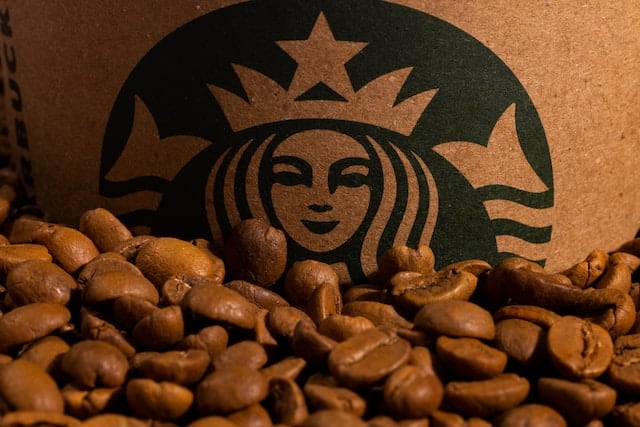 When it comes to the nutritional information of a Starbucks Frappuccino Roast pump, there really is not much to report aside from the 32.5 mg of caffeine. It is essentially just a mix of coffee and water. The calories are insignificant as are the levels of fat, protein, carbs, fibers, and sugars. 
Most of the calories and fat come from the type of sweeteners and creams you use as well as if there are any shots of flavored syrup, cookie crumbles, caramel, and other delicious toppings you have added to the Starbucks Frappuccino Blended Beverage. 
For example, a Grande Chocolate Java Mint Frappuccino Blended Beverage can come with 490 calories, 69 grams of sugar, and 20 grams of fat with 0 of that coming from the Starbucks Frappuccino Roast pump itself! 
How to make Frappuccino roast at home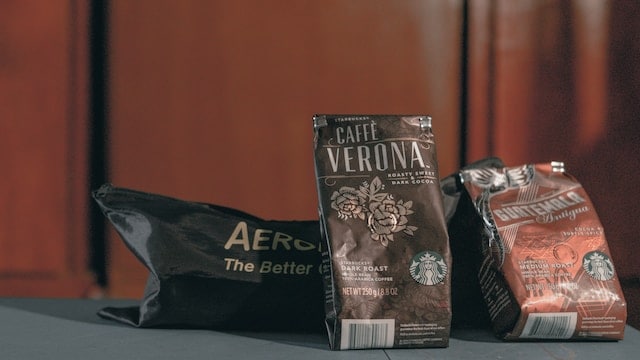 Making a Frappuccino Roast Blended Beverage at home is easy. However, if you are unable to locate the Starbucks Frap Roast blended coffee mix, you can simply use the instant VIA Italian Roast blend. Also, if you cannot locate the Coffee Frappuccino Syrup, there are a number of copycat recipes online.
Here is how to make your own 16-ounce Frappuccino at home.
In a blender, add one scoop of a frappe base to get the proper texture and consistency. 
Add 1 to 3 teaspoons of Starbucks Frap Roast or the instant VIA Italian Roast blend.
Add 6 to 8 ounces of whole milk. (You can use any type of milk you want here).
Add a touch of water and 1.5 cups of ice.
Add any type of sweetener you would like whether that is Coffee Frappuccino Syrup, another type of flavored syrup shot, or sugar.
Blend the mixture in the blender using the pulse setting until you have reached the consistency you prefer.
Last, serve in a glass or mug, and feel free to add more ice, whipped cream, chocolate syrup, caramel sauce, sprinkles, chocolate chips, or anything else you want to customize your very own Frappuccino Blended Beverage.
If you are into customized Starbucks frappuccino, you might want to check out our Starbucks Tiktok drinks article to explore more flavors.
FAQ
Is Frappuccino roast the same as espresso?
No. Frappuccino Roast is closer to an instant coffee rather than a shot of espresso.
How much caffeine is in a Frappuccino roast coffee?
The amount of caffeine in a Frappuccino Roast coffee depends on the number of pumps the drink contains. Each pump comes with approximately 32.5 mg of caffeine.
Typically, a Tall drink will come with two pumps, a Grande with three pumps, and a Venti with four. That would be 65 mg of caffeine for the Tall, 97.5 for the Grande, and 130 for the Venti.
Coffee Has Never Read This Good!
Sign up for a FREE newsletter to the best home brewing tips and guides
Thank you for subscribing to The Cup Coffee House Crew! There's a surprise in your Inbox 🙂
Something went wrong.
About the Author
Latest Posts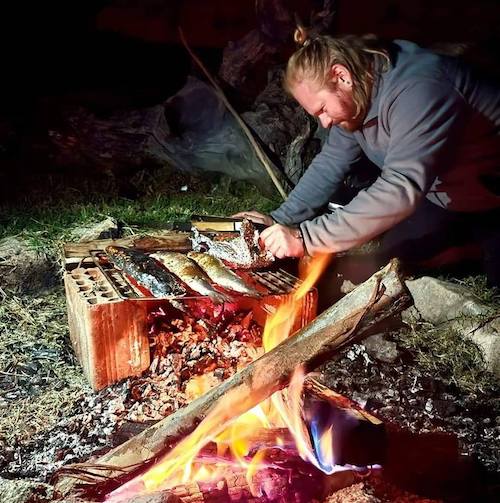 Garret is a content writer who has written thousands of articles on hundreds of subjects, all with the help of his favorite Peruvian blends of coffee grown near his home, a few hours from Machu Picchu. When he's not sipping his cup of joe or writing content, he enjoys hiking in the mountains, camping with friends, and enjoying a cold beer around a fire beneath a star-lit night.
Chief Editor