Last updated on August 12th, 2023 by Catherine Cervone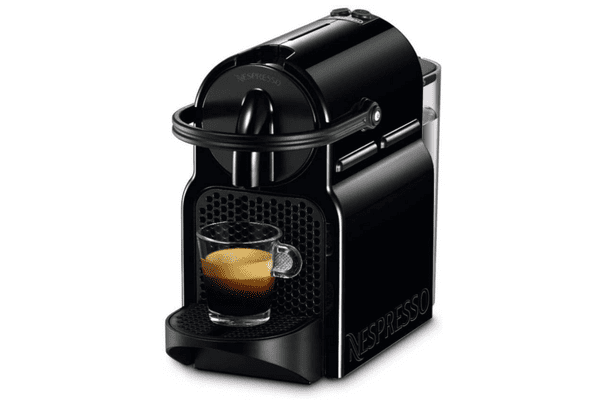 Sometimes the only thing I want is a nice hot cup of coffee. Simple. Basic. To the point. If that appeals to you as well, then the Nespresso Inissia has the features and design to fit basic espresso needs. But is it right for you?
Nespresso Inissia
Performance -

8.7/10

Ease of Use/Maintenance -

9.1/10

Build & Quality -

8.9/10

Design & Features -

8.5/10

User Satisfaction -

9/10
Final Verdict
The Nespresso Inissia is a powerful single serve capsule based espresso maker that's affordable and easy to use. We love the convenience and delicious flavors of the Nespresso pod system without the hassle of a lot of cleanup. With a simplistic design and a small countertop footprint, it's the perfect machine for someone looking to get into espresso. 
But the machine is known to be a little loud and the capsules aren't the cheapest. 
In this quick straight to the gist Nespresso Inissia review, we answer the question and give our overall rating to help you decide.
Sale
Nespresso Inissia
The Inissia is a simple, easy to use 19 bars, pod espresso machine that makes delicious espressos; compact and lightweight for beginner coffee drinkers.
Last update on 2023-09-21
---
What We Like and Don't Like (Pros and Cons)
Build/Quality (8.9 out of 10)
| | |
| --- | --- |
| What is it made of? | Plastic |
| How durable is it? | Many customers agree that their Nespresso Inissia machine has lasted and performed well for many years.  |
Performance (8.7 out of 10)
| | |
| --- | --- |
| What brew modes does it have? | Espresso and lungo shots, which can be programmed to pull shorter or longer |
| Pressure? | 19 bars |
| Steam wand for frothing? | No, but some bundles include an Aeroccino |
| How many cups does it make? | Each pod is single serving, but the water tank can make up to 9 coffees without needing a refill |
| How quiet is it? | Can be noisy |
| How is the taste and flavor? | The Nespresso pods make great quality espresso that rivals coffeehouse flavor; rich, delicious, and aromatic |
| How fast does it brew one cup or batch? Heat up time? | The machine heats up in 25 seconds and brews a shot within seconds. |
| Temperature control? | No |
Ease of use/ Maintenance (9.1 out of 10)
How big is it?
Fairly compact at 4.7 inches wide, 12.6 inches deep, and 9.1 inches high, fitting perfectly under standard-hung cabinets in the kitchen
How heavy? Portable?
Weighing 5.3 pounds, light enough to be portable; easy to transport between office or a dorm. 
LCD display or push buttons or both?
Push buttons with LED lights
How easy is it to use?
The Inissia is extremely simple to use, having only two functions. Users describe how this is the perfect machine for those who enjoy a streamlined, easy experience.
Maintenance reminders?
No
How easy is it to clean?
Simple – The spout can be wiped clean and the trays can be removed for easy cleaning.
Nespresso recommends their products be descaled every 600 coffees or at least every 6 months.
Trouble shooting is simple to follow too.
Design/Features (8.5 out of 10)
| | |
| --- | --- |
| Does it use pods or ground coffee or both? | Pods only – Nespresso Original line |
| Permanent coffee filter included? | N/A |
| Programmable? | The buttons can be programmed to pour longer or shorter shots, but there is no delay brew setting.  |
| Auto pause? | No |
| Auto shut off, energy saving mode? | Yes – auto set to 9 minutes, but can be changed to 30 minutes.  |
| Any other notable tech features? | No |
| Removable water reservoir? How big? | Yes – 23.8 ounces, which isn't very big |
| Come with carafe? Thermal or glass? Size? | No |
| Can it dispense hot water? | Yes, but there is not a dedicated hot water spout. You could pour hot water through the pod system, but without a pod in.  |
| Drip tray removable to accommodate larger mugs? | Yes |
| Any other unique features? | No |
| Come in different colors? | Yes – Red, Black, and Creamy White |
| Pricing | Not currently available through Nespresso, but can be found on Amazon or Walmart for about $150, comparable to similar Nespresso machines like the Pixie and Essenza Mini. |
User Satisfaction (9.0 out of 10)
| | |
| --- | --- |
| Warranty? | Nespresso offers a one year warranty and a lifetime of customer service hotline |
| Specific customer feedback, good and bad | Most users agree this is a great starter espresso machine that performs its job well. There are concerns of the machine being too loud and you may have to search a bit harder to find it as it appears the model may have been discontinued.  |
Why do you care about the Nespresso Inissia?
This machine is designed with beginners in mind. It's simple, yet provides a delicious result. Backed up by Nespresso's brand of products, this is a great choice for new espresso lovers or those who want an easy experience every morning. For me, the Inissia stands out because:
Simple Functions

The Inissia is equipped with only two buttons – that's it! So making espresso is super easy, simple, and to the point.
Use the espresso button for a shot, or the lungo button for a longer shot. 
Convenient Nespresso Original Pods

The Inissia uses the Original line of pods, which are a fan favorite for variety and flavor.
With Nespresso's recycling program, you can try as many as you'd like without adding to the waste pile.
The convenience of popping in a pod for a delicious espresso with crema before you're out the door is really a big deal.
Easy cleanup and compact

The Inissia is easy to use AND to clean up. No more worrying about spending too much time before work making coffee.
The process is quick, with a simple wipe down needed for the pour spout and removable trays. 
The compact size means its small footprint can fit anywhere you want, kitchen, office, RV, or wherever.
How does it compare?
Both Machines:
Use pods to brew full bodied espressos fairly quickly
Are simple to use and maintain
Are lightweight and compact in size
Are priced very similarly
The Differences:
Each uses their own unique brand of pods
The Dolce Gusto can brew iced beverages as well as speciality beverages like macchiatos and cappuccinos using specially made milk pods. The Inissia only brews espresso
The Dolce Gusto comes with a larger water reservoir 45 oz, vs Inissia's 23 oz.
The Dolce Gusto extracts at less pressure, 15 bars vs. the Inissia's 19 bars
The Winner?
If you want more flexibility and the opportunity to make more kinds of specialty beverages, go with the Nescafé Dolce Gusto Genio 2.
If you want a simplistic design, a wide variety of easily available pods, and deeper extracted flavors then go with the Nespresso Inissia.
The Final Verdict
The Nespresso Inissia is a powerful capsule based, compact, single serve espresso machine.
The Nespresso Inissia is for you if:
If you're looking for a basic machine that makes a Nespresso brand-worthy robust espresso shot without any bells and whistles, this is a great choice for you. Clean up is a breeze, and day-to-day function isn't inhibited by tons of extra functions. It's small, compact and looks cool on the countertop, and is perfect for those who want a simple experience.
Honestly its overall really no different from the Nespresso Pixie or Essenza Mini except for a few size details, water tank size, heat up times, and both are more readily available then the Inissia.
The Nespresso Inissia is NOT for you if:
On the other hand, the Inissia can be a bit noisy, and doesn't come with a way to make specialty beverages unless you opt for the Aeroccino. The water reservoir isn't the largest either so you may be refilling pretty often depending on your use. But that's to be expected since you are getting a compact machine.
Also if you want a lot of control over your espresso brew like pressure or temperature settings or if you're looking for an all-in-one machine that offers drip coffee or milk steaming capabilities, the Inissia may not be the right choice for you.
Sale
Nespresso Inissia
The Inissia is a simple, easy to use 19 bars, pod espresso machine that makes delicious espressos; compact and lightweight for beginner coffee drinkers.
Last update on 2023-09-21
For more Nespresso machines to consider, check out our reviews on the:
FAQs
How do you descale the Nespresso Inissia? 
Descaling the Inissia is quick and easy. Empty all drip trays and capsule containers. Fill the water tank with water and one Nespresso descaling sachet or white vinegar. Place a large container under the spout.
Press and hold both buttons for three seconds until they blink. Then press the lungo button.
Once the water tank has emptied into the container, pour that solution back into the water tank and repeat the cycle again. Then rinse out the water tank and fill with clean water, running that cycle through twice to rinse the machine. Press and hold the buttons again to exit descaling mode. 
What is the difference between Nespresso Inissia and Vertuo?
The Inissia is part of the original line of Nespresso machines. It uses pods to brew espresso using traditional bars of pressure to extract the brew. The Vertuo on the other hand is part of the Vertuo line of machines and this is its descaling guide. It uses different pods to brew espresso using a centrifusion based system.
Coffee Has Never Read This Good!
Sign up for a FREE newsletter to the best home brewing tips and guides
Thank you for subscribing to The Cup Coffee House Crew! There's a surprise in your Inbox 🙂
Something went wrong.
About the Author
Latest Posts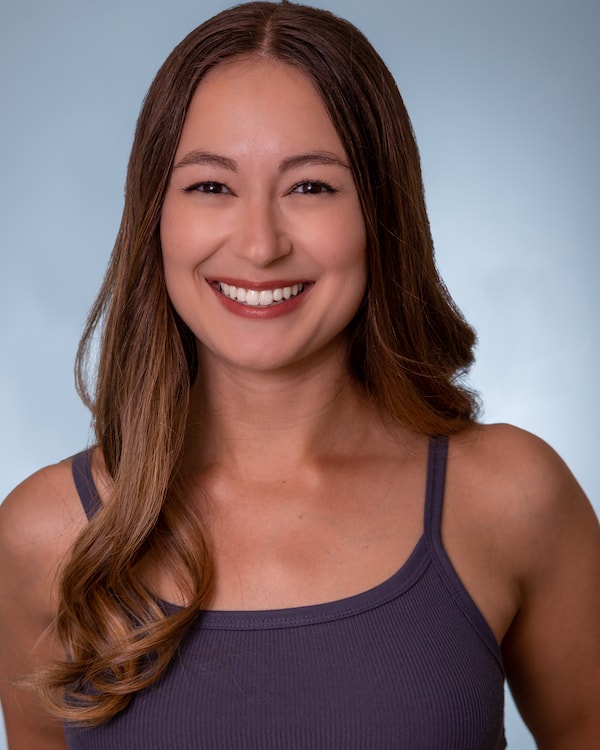 Catherine Cervone is thrilled to be writing about coffee, one of her favorite things! When not sipping an iced americano or writing, she's busy working as a musical theater performer performing in theaters and theme parks all around the U.S.
Chief Editor