Last updated on July 2nd, 2023 by Alex Praytor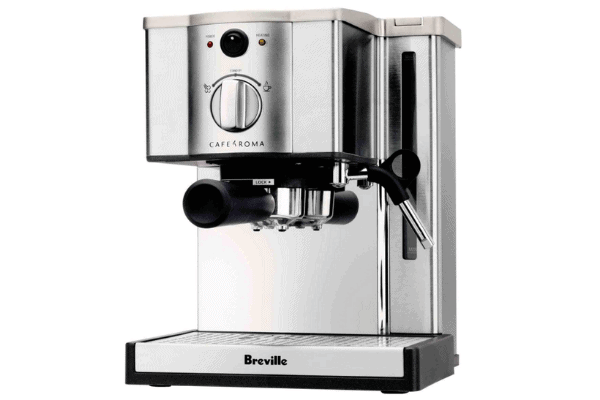 While I do enjoy the simplicity of drip machines, for me, nothing beats the flavor of a classic espresso with crema on top.
At the beginning of my coffee-drinking career, I thought an espresso existed simply to make delicious lattes, cappuccinos, and perhaps a dirty chai every now and then.
While these are great uses for espresso, some time spent traveling Europe convinced me that there is more to an espresso than I had previously realized.
The rich, nutty flavor, smooth finish, and crema on top are signs of a proper espresso. To achieve these qualities, espresso should be extracted using 9 or more bars of pressure. This quick brew method retrieves many of the delicious flavors of the coffee bean while leaving the more undesirable traits from the bean behind.
This delicious beverage always leaves me wanting more! Sadly, many espresso machines are priced out of reach of many household budgets and can be inaccessible to those wanting to get their feet wet in the espresso scene. 
We searched for a machine that is both budget-friendly and user-friendly and landed on the Breville Cafe Roma ESP8XL.
Is it worth it? Here's the quick cliff notes summary: The Breville Cafe Roma ESP8XL is a beginner-friendly model that is equipped with all the necessary assets to make authentic espressos and espresso-based drinks. This machine uses 15 bars of pressure to create that delicious crema on top of your brew. It is an ideal espressor for those who are wanting to test out their barista skills without investing a ton of money upfront in an expensive, over-complicated machine.
Sale
Breville ESP8XL Cafe Roma
The Cafe Roma uses 15 bars, multiple filter options to brew creamy espresso in an easy to use machine for a cheap beginners price.
Last update on 2023-11-29
Update 2023: We spoke with the Breville customer service. While the Cafe Roma line is still available, the ESP8XL model has been discontinued. Their most up to date model is the ESP8BSS, which is pretty much the same as the ESP8XL. But the Cafe Roma is only available to Canadians. If you still want the ESP8XL or ESP8BSS you can get it from Amazon sellers who will then ship it to you wherever you are.
---
The Breville Brand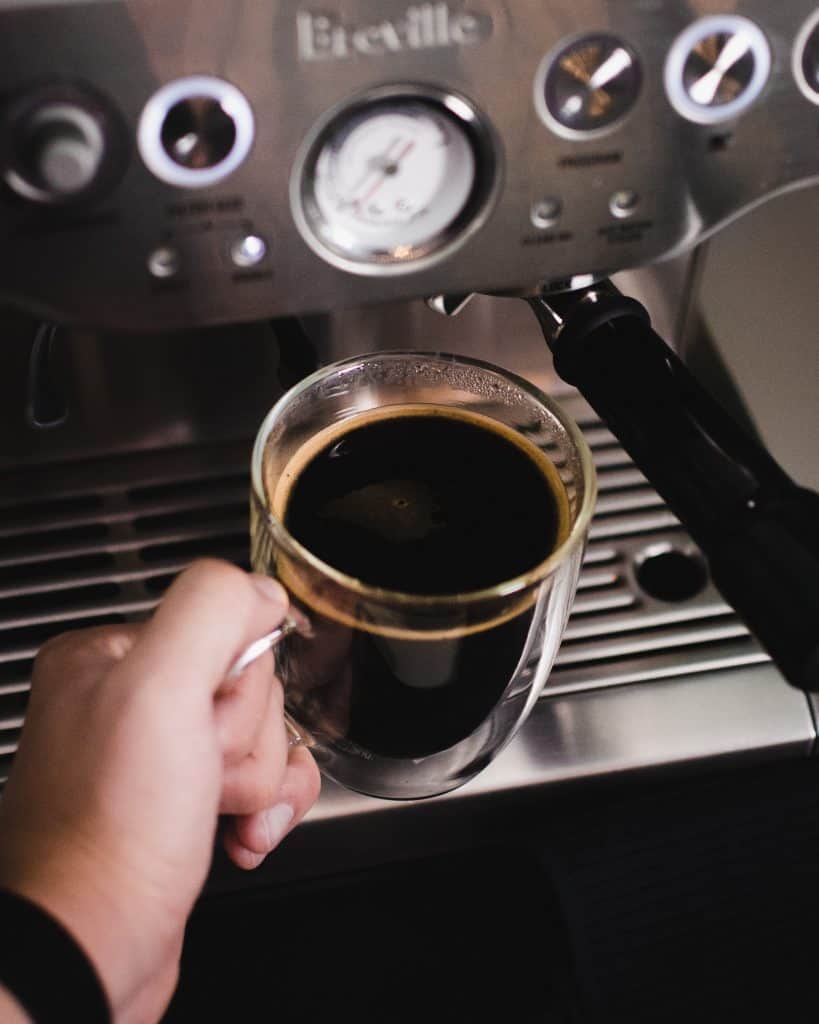 The Breville brand is associated with quality, especially in the area of their coffee machines. Many of their products have been known to perform so well that professional cooks and chefs swear by their Brev!
Breville opened its doors in 1932, as a radio company. In spite of the economic depression of the era, Breville quickly became a success by finding innovative solutions in their industry. They soon expanded to household and kitchen appliances and are now well-known in coffee circles for their quality pod, drip, and espresso machines.
The Breville Cafe Roma ESP8XL is an ideal machine for those starting to explore the wonderful world of espresso. We love finding a solid coffeemaker in a decent price range. But what else makes the ESP8XL really stand out?
What's So Special About the Breville Cafe Roma ESP8XL?
The Breville Cafe Roma ESP8XL is priced in an ideal range for a household budget and brings 15 bars of pressure to the table to create a rich, caffeine-packed brew with crema on top. 
When you purchase a machine you should also receive a stainless steel frothing pitcher and a tamping tool which also serves as a coffee measuring spoon and a cleaning tool.
Some other standout features of the Breville Cafe Roma ESP8XL are:
Flexible espresso extracting options
Easy to use dual-action dial
Energy saving 15-bar Thermoblock heating system
Built-in steam and foaming wand
Convenient cup warmer
Quality double-wall filters
Flexible espresso extracting options
The Breville Cafe Roma ESP8XL gives a user a few options to choose from when making an espresso shot. You can choose to make a single shot, a double shot, or brew using a pod.
These options allow you to choose your favorite method for making coffee. It also gives flexibility in a multi-member household. Each person can decide if they want to use grounds or go the easier pod route.
Easy to use dual-action dial
The dual-action dial on the Breville ESP8XL kills 2 birds with 1 stone. When you turn it to the right, you make espresso, and then by turning it to the left, you can steam your milk. The fact that this machine has a few simple parts makes this machine less intimidating, and there is also less to go wrong or break on your machine.
You control the strength and amount of coffee you want by recentering the dial to the "off" position when your cup is full.
Energy saving 15-bar Thermoblock heating system
The Cafe Roma uses a Thermoblock heating system as opposed to the boiler system that many espresso machines use. This system heats water by running its water pipe next to a metal block that contains embedded heating elements. The water heats rapidly with temperatures high enough to generate steam.
Since it only heats water right before use, it is an energy-saving heating method. Although this system allows for less temperature control, it is a quick and efficient heating method.
Built-in steam and foaming wand
The Breville Cafe Roma ESP8XL offers a built-in steam wand with a finger loophole for easy control. The wand comes with a froth assisting exterior tube. This tube allows you to make foamy milk fast.
For milk warming, you can use the steam wand without the exterior tube, which allows you to keep the foam under control while warming your milk. This Breville also comes with a special tool to clean the steam wand.
Although you may not be able to make foam thick enough for more complicated designs, this steam wand should be perfect for warming and foaming milk to top off your lattes and create cappuccinos. 
Convenient cup warmer
The warming tray is a nice extra to this machine! It is made out of one piece of stainless steel and can heat up to 6 cups of espresso. This can be a great asset when you are preparing several drinks at once.
Quality double-wall filters
The filters for this machine are double-walled, which allows your espresso to be consistently full-bodied and also aids in the forming of the crema. This type of filter is perfect for even a novice to get a satisfying final result.
Can and Can't Do (Pros and Cons)
Like every coffee machine, the Breville Cafe Roma ESP8XL has its pros and cons. Here are some things to consider when looking at this machine: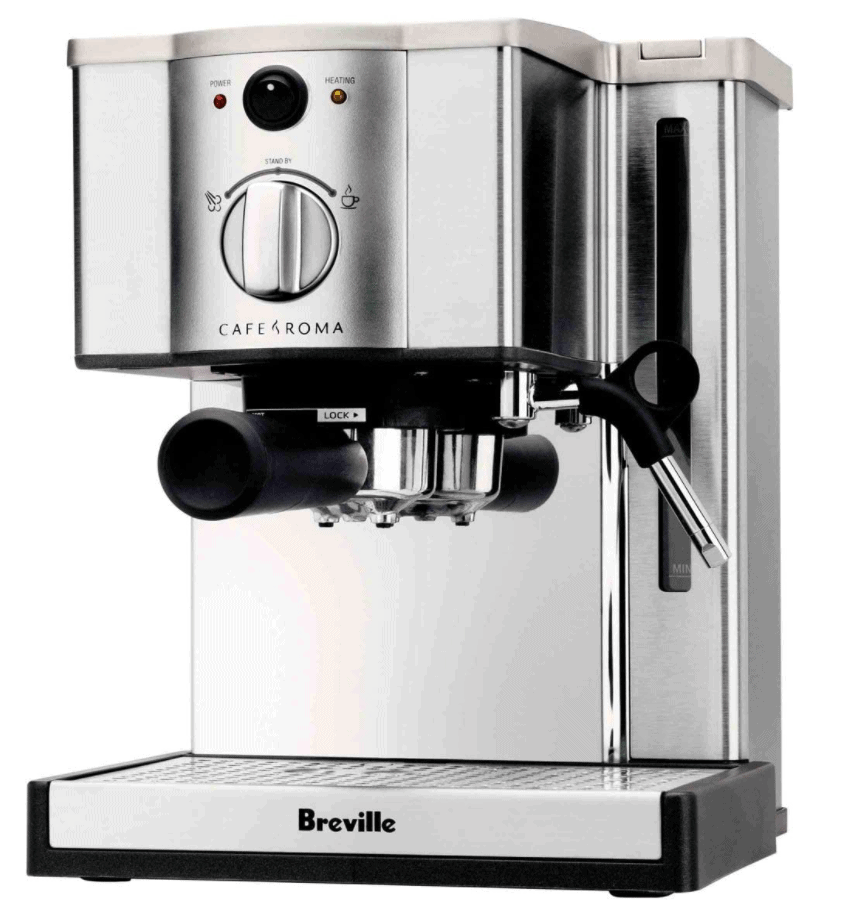 Pros
One of our favorite things about the Breville Cafe Roma is how user-friendly it is. This model offers a simple selection of options to a user and even has a pod option to fall back on when you just want a hassle-free coffee-making experience. I personally love that this machine has so few buttons, but is still capable of making barista-style drinks.
Can be made with stainless steel parts
While many drip coffee makers and pod machines are loaded with plastic pieces, the Breville Cafe Roma ESP8XL has mostly stainless steel parts. This can make a huge difference in the taste of your coffee. The stainless steel allows your coffee to retain its inherent flavors without becoming tainted by plastic overtones.
This machine is one of the more compact designs in its category. It should easily fit under a kitchen cabinet and won't take up too much space on your countertop.
The water tank holds a little over 40 oz of water, This enables you to brew many cups of coffee without worrying about refilling the tank.
Cons
Some customers noted that Breville Cafe Roma will only fit smaller size mugs and things got tricky when trying to make a cappuccino or latte, which both require more room for milk. 
If your mug of choice does not fit under the filter, you can always brew into a smaller cup and transfer your shot to a larger mug with room for milk. This is not ideal, but even some coffee shops use this hack when creating some drinks.
This ESP8XL is not equipped with a dual-boiler. This means you will have to choose between the using the steam wand or the brewing side first, then using the other. One way to save time if making multiple drinks is to make the individual shots and place them on the warmer area and then steam enough milk to make all your drinks at once.
The Breville Cafe Roma does not have the capability to make coffee in large quantities. This can make things difficult when you are serving larger groups.
Although it helps that this machine allows you to brew 2 espressos at once, and has a warming area to keep up to 6 cups hot you would still need to invest a bit of time to make coffee for many. You can either take down orders like you are at Starbucks, or dust off your drip machine or french press when serving coffee to larger groups. 
Depending on the user, a watery puck can be a turn off, and the Breville Cafe Roma is known to have it. This can be alleviated though by adjusting how you tamp your coffee grounds, playing around with your grind size (use a manual coffee grinder to get an even consistent grind), and using a medium roast coffee ground.
How Do You Use the Breville Cafe Roma ESP8XL? (Step by Step)
The Breville Cafe Roma ESP8XL provides you with a rich espresso to get your day started off right. Although this model may not be as fancy as other espresso makers, you still follow many of the same steps. Here's a walkthrough for making a cup of espresso using a Breville Cafe Roma machine:
Step 1: Fill the water tank
Check the water tank before starting your machine. If needed, fill the removable water reservoir with filtered water (or at the sink), and click it into its place. Luckily this water tank holds over a liter of water so you should not have to refill it too often.
Alternatively, some coffee/espresso makers can be plumbed with a water line too!
Step 2: Add coffee grounds or pod
For the ESP8XL, you can choose between loose grounds for a single-shot or double-shot for a classic espresso. For the single shot or double, tamp down the grounds in the appropriate filter and attach it to the group head. Try to not tamp down too much (results in less extraction) or tamp down too light (results in over extraction).
You can also pop a pod into a pod filter for a quick and easy brew.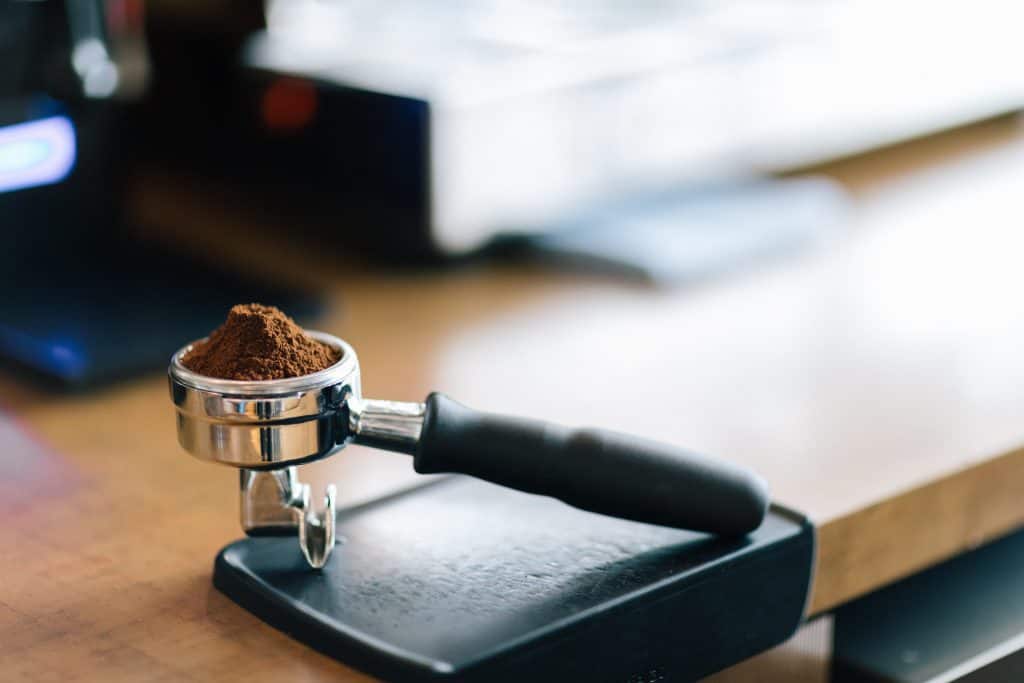 Step 3: Use the dial to start and end your brew cycle
The dial turns to the right to brew your coffee. When you have made your coffee as short or long as you like it, you can recenter the dial to stop the flow of water. 
Step 4: Dispense directly in your mug
Choose a mug that fits well under your espresso filter and brew directly into your cup. That can be a challenge sometimes as we mentioned earlier.
To froth your milk, simply turn the dial to the left in the steam wand direction. How you use the wand can vary depending on whether you want to make your milk super-frothy for a cappuccino or at warmer temps for lattes.
If you want to froth your milk, you can use the exterior tube to froth your milk quickly. 
If you are interested in heating your milk to higher temperatures, you can use the wand without the frothing tube. This will allow you to maintain more control over the process and allows your milk to spend extra time heating without your foam going crazy before the milk reaches its ideal temperature.
Step 6: How do I clean my Breville ESP8XL?
The Breville Cafe Roma builds up pressure in order to create crema on your espresso. So, when you have finished brewing, wait until you hear the machine let off steam before turning it off.
This releases built-up pressure in your machine. You may find some water in the drip tray after the machine is finished. Remove the drip tray and rinse.
Detach the portafilter and wipe down the group head to make sure no old grounds remain.  
If you have time, its also a good idea to let steam run through the steam wand, and hot water flow through the group head to clean out any grounds that may have got stuck there.
Some people have also mentioned they disassemble the flat pressure plate above the coffee holder and clean out all the excess coffee grounds every 6 months.
For more great latte maker picks, check out our full guide on the Top Latte Machines for Beginners.
How the Breville Cafe Roma ESP8XL Stands Up to Competition
There are some other brands on the market that offer similar espresso makers in this price bracket and it could be worth your while to see how they line up. 
A major competitor from one of Breville's main rivals is the De'Longhi ECP3420.
Both the Breville Cafe Roma ESP8XL and the De'Longhi ECP3420 have entry-level espresso machines in a similar price bracket. They both extract espresso using 15 bars of pressure and offer a single shot, double espresso, and pod options. Each has a dial to toggle between the espresso and steam wand options. At first glance, these machines are pretty identical, but there are some differences…
The Breville Cafe Roma ESP8XL is made almost entirely out of stainless steel. The De'Longhi ECP3420 on the other hand has a lot more plastic in its design. Where it really counts for taste purposes, is in the heating system. Both machines have stainless steel in the heating system for a purer-tasting coffee. So, this difference really boils down to the aesthetic appeal and durability of the casing. 
The Breville Cafe Roma ESP8XL has a larger water tank. While the De'Longhi model has a 35 oz water tank, Breville one-ups them with a 40 oz tank. In a drip machine, this could mean one cup or less, but since these are espresso machines, this is the difference of about 5 shots! The standard shot is measured at 1 oz so, with either machine, you won't be needing to refill your machine very often.
The De'Longhi ECP3420 can usually be found at a lower price. While prices can fluctuate above or below $200 for these machines, the De'Longhi seems to be pretty consistently the cheaper machine.
These 2 machines are very similar in their designs, their target audience, and their price range. While either machine looks like a solid choice, we tend to side slightly in favor of the Breville here as its stainless steel casing offers more durability and a sleek look. If budget is an issue, though, you may be able to save a bit of cash by going with the De'Longhi model.
Another machine in the same gamut as the Breville ESP8XL is the Capresso 117.05. Both machines use 15 bars of pressure and a Thermablock heating system. They also both use a dial to choose between brewing espresso and steaming milk, and have a warming area for espresso cups.
The main differences between these 2 similar machines are:
Breville also offers a pod filter option. The Capresso offers a filter with options for a single or double-shot… but no pod filter. So, while Breville can give you a break on those days you just want a quick and easy pod option, with the Capresso, you just have to suck it up and measure out your grounds.
Breville gives a bit more bling with its stainless steel casing. While the Capresso is also wrapped with stainless steel, the front of its machine is mainly black plastic. This is not a significant difference, but we love that clean, industrial stainless steel look.
The Capresso is easier on the pocketbook. While the Breville machine can be found on either side of the $200 mark, the Capresso can sometimes be found at prices even under $100.
With these 2 machines, the deciding factors come down to your wallet and a machine with a pod option. If you have the money to invest, we'd go with the Breville as the pod option opens the door to try out different coffee brands or flavors without investing in bags of grounds. The pod option is also a nice fall-back option for those mornings when you are rushing out the door and every second counts.
Final Verdict
Overall, we like the Breville Cafe Roma ESP8XL for being an affordable espresso machine that is also user-friendly. Though it might not rank next to professional-grade machines, as an in-home espresso maker, we feel it makes a pretty nice espresso with decent crema.
The Breville Cafe Roma ESP8XL may be for you if…
You love espresso, lattes, and/or cappuccinos.
You find low-tech machines less intimidating.
You enjoy the backup pod espresso option.
You want an espressor that fits on your countertop and in your budget.
This machine is designed for those who love coffee shop coffee drinks and would like to recreate them at home. So, if you enjoy making espressos, cappuccinos, and lattes on regular basis this machine could be for you! 
This machine is pretty straightforward to use and doesn't come with a lot of bells and whistles, which makes it ideal for those starting out on their espresso-making journey. It is also more compact than other machines and can more easily find its place in a limited budget.
Sale
Breville ESP8XL Cafe Roma
The Cafe Roma uses 15 bars, multiple filter options to brew creamy espresso in an easy to use machine for a cheap beginners price.
Last update on 2023-11-29
The Breville Cafe Roma ESP8XL may not be for you if…
You prefer an American-style regular cup of joe.
You want to brew a large batch of coffee at once.
You are used to making espressos on professional machines.
You want to be able to use a steam wand and brew espresso simultaneously.
If you are not a fan of espresso, you may want to look elsewhere for your ideal brew machine. This machine is designed with espressos and related drinks in mind.
Also, if you are used to working with commercial-grade machines, this machine will not have all the amenities that come with more expensive machines such as a dual boiler, steam wand pressure options, and built-in grinder. While it can be a great entry-level model, pros may wish to target a higher-performance machine.
Wrap Up
The Breville Cafe Roma ESP8XL has a lot to offer espresso lovers at its price point. We love that this machine is easy to use and that it offers options to espresso makers. For those looking to make a classic espresso at home, this machine offers a single or double filter and pressure. For those more comfortable with making coffee from a pod, Breville offers a filter specifically designed for this. Trying out your skills as a barista in your own kitchen is now more attainable with the Breville ESP8XL machine.
For more quality Breville machines to consider, check out the reviews on our favorites here:
For your drip coffee enthusiasts:
For more espresso maker options:
Or you may consider Nespresso espresso maker machines for beginners.
Or take a look at this list of the best Breville machines on the market.
Coffee Has Never Read This Good!
Sign up for a FREE newsletter to the best home brewing tips and guides
Thank you for subscribing to The Cup Coffee House Crew! There's a surprise in your Inbox 🙂
Something went wrong.
About the Author
Latest Posts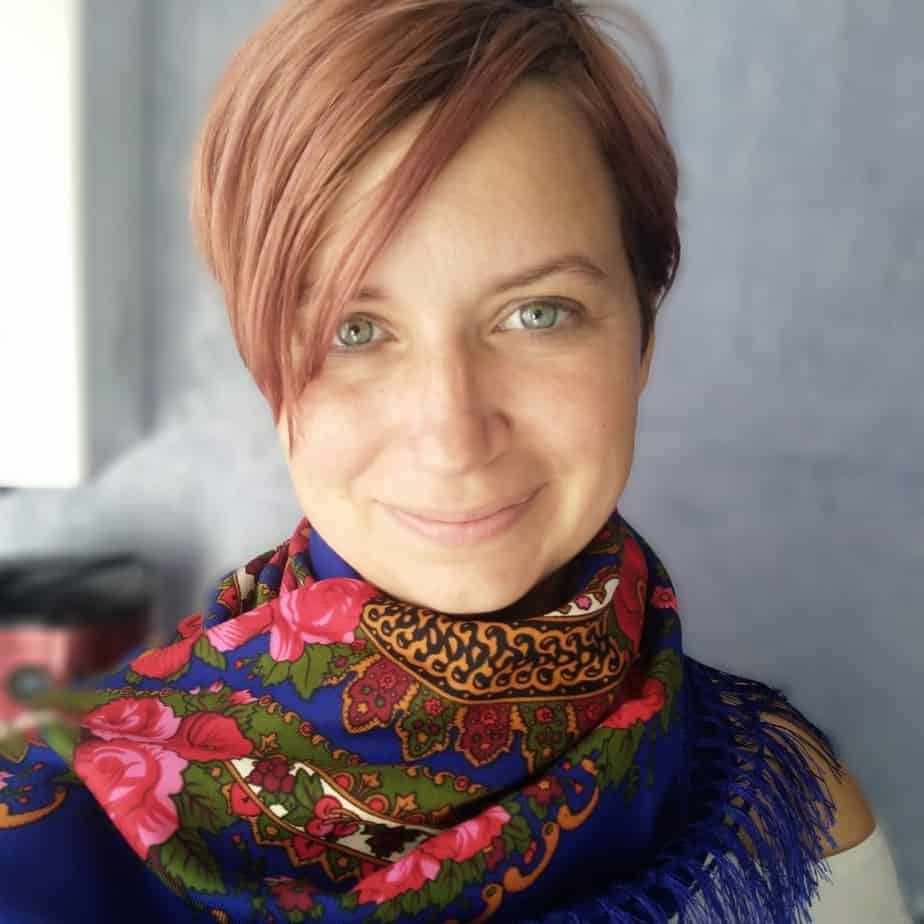 Alex Praytor worked her first job as a barista, finished college, and then took a tour to the other side of the globe. She fell in love with espresso and her would-be husband in Europe. She spends her spare time visiting native Texas landmarks, ancient castles, and all the coffee shops she finds along the way. At home, she is a mom, ESL teacher, and writer, who hones her coffee-making skills daily. She enjoys passing on her coffee findings to fellow caffeine addicts in search of the perfect cup.
Chief Editor