Last updated on March 14th, 2023 by Alex Praytor
When I headed off to the other side of the pond in my mid-20s, little did I know it would forever change the way I drink my coffee. As an American, I thought that a straight espresso would basically take all the bitterness of the coffee bean and sock it to you along with an ungodly amount of caffeine. 
But when I asked for coffee in Europe, expecting to receive a standard diner mug-full, I was surprised to receive a tiny serving in a tiny cup. Even more surprising, was the amazing flavor and texture of this rich cuppa. That stint in Europe made me a believer in the goodness of espresso and there was no turning back.
Looking at the espresso machines on the current market, the De'Longhi Eco310 Icona espresso maker caught my eye in the midst of its competitors. The sleek retro look of this machine would look great in any kitchen even if it were just as a decoration! The good news is, this machine is more than just looks, as it also pumps out an authentic espresso at 15 bars of pressure. 
This machine makes a decent single or double-shot espresso and it will also let you slip in an ESE (easy serving espresso) coffee pod if you are wanting to take the easy route.
Want the quick summary? Here's my overall impression: The De'Longhi Eco310 has a quaint-looking Old World design, which already gives you confidence that it knows what it is doing when it comes to making espresso. This machine uses 15 bars of pressure which is a step up from the minimum 9 bars. The Eco310 is a beginner-friendly, easy to use and maintain espresso machine that allows you to make quality espressos, cappuccinos, and lattes at home for a reasonable price tag.
---
The De'Longhi Brand
The De'Longhi story began in 1902, in Italy, with the De' Longhi family as its founders. It started off as a small industrial parts manufacturing workshop and began to slowly but steadily add in appliances for the home. 
From its humble beginnings, the De'Longhi group is now an international brand that sells its products in over 120 markets globally. It is world-renowned for its small appliances and is a leading brand name in the coffee niche. One of De'Longhi's specialties is its quality espresso machine.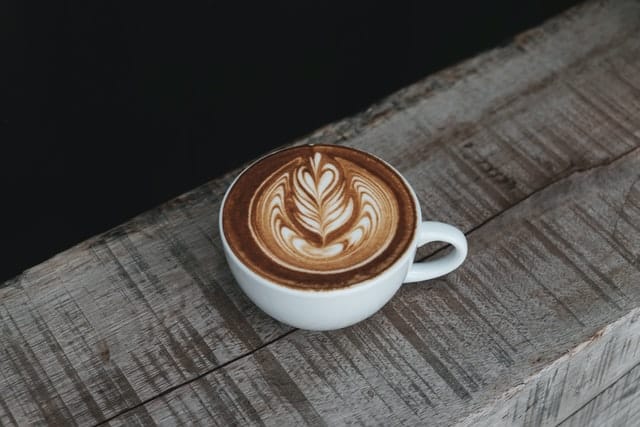 The De'Longhi Eco310 is a popular model in the De'Longhi Icona series. According to De'Longhi, these machines are based on Iconic Italian attributes of design, elegance, and lifestyle. The machines in the Icona series have a charming vintage look and a user-friendly design. The De'Longhi Icona Eco310 is also a more affordable espresso option and can often be found hovering around the $200 mark. But what else makes the Icona Eco310 really stand out?
What's So Good About the De'Longhi Eco310?
The De'Longhi Eco310 is a nice entry model for the average barista layman. It is capable of making a delicious espresso with proper crema, and can also foam the milk to top it off.
Some of the Eco310's best standout features are its:
Multiple espresso extractor options
Dual thermostat design
Built-in easy to use steam wand
Convenient cup warmer
Hidden and removable water tank
Built-in tamper
Multiple Espresso Extractor Options
With the De'Longhi Eco310, you can choose to make a manual single shot, a double shot, or you also have a third option of an ESE pod.
The ESE (Easy Serve Espresso) pod is different from a K-cup and much more closely resembles a teabag. It comes with the 7 grams of coffee you need to make an espresso and fits easily into the espresso machine. With these 3 choices, you can decide if you want to pick your grind and work on your tamping skills or take it easy with a pre-measured pod. 
Dual Thermostat Design
The dual thermostat design allows you to heat water for espresso and to create steam for milk. Since creating steam requires a much higher temperature, this machine has separate gauges for both functions. 
The adjustment between 2 temperatures can become time-consuming if you have a queue of cappuccinos lined up. But for a morning cuppa or 2, it should not be an issue. 
Built-in Easy to Use Steam Wand
The De'Longhi Eco310 has a built-in steam wand, which allows you to create cappuccinos and lattes worthy of a coffee shop. The wand has a finger grip for more control. It also has an exterior tube that helps new baristas froth milk quickly and painlessly for a cappuccino.
Once you get the hang of it, many consumers prefer using the wand without the froth assisting tube. When you take the exterior tube off, it allows you to heat your milk to a higher temperature and lets you keep more control over your foam.  
Convenient Cup Warmer
A cup warming rack is always a nice addition to a machine! Since espresso is a quick brew method and the optimal temperature for extracting espresso is under boiling temp, a warm cup can help your brew retain as much heat as possible. 
Also, if you are preparing drinks for a crowd, you can brew all the espressos first and keep them warm on top while you prepare the steamed milk.
On the other hand, we have heard according to some baristas, that you should steam your milk first THEN pull your espresso shot. The heat from steaming the milk first makes your espresso shot hotter. Also, the steamed milk can maintain its temperature easier in the tin mug vs the espresso shot in a glass cup.
Hidden and Removable Water Tank
The water tank for the De'Longhi Eco310 is tucked into the back. This allows the front design of the machine to shine without being encumbered by a clunky tank.
But also, don't forget to check back there every now and again to see if the water needs to be refilled! Since the tank is removable, you can easily take it to the sink to fill it up. Also, this machine is listed with 1.4 liters capacity and espresso cups don't use up water as fast as standard coffees will.
Built-in Tamper
The De'Longhi Icona 310 also comes with a built-in tamper on the upper left-hand side of the machine. This helps to make sure your grounds are packed in enough for that perfect extraction.
Some consumers complained that the position of the tamper makes it difficult to tamp it correctly. Personally, I am pleased that the tamper is installed so you never have to wonder where you placed it. It also gives it that professional espresso machine feel.
De'Longhi Icona Eco310 – Pros and Cons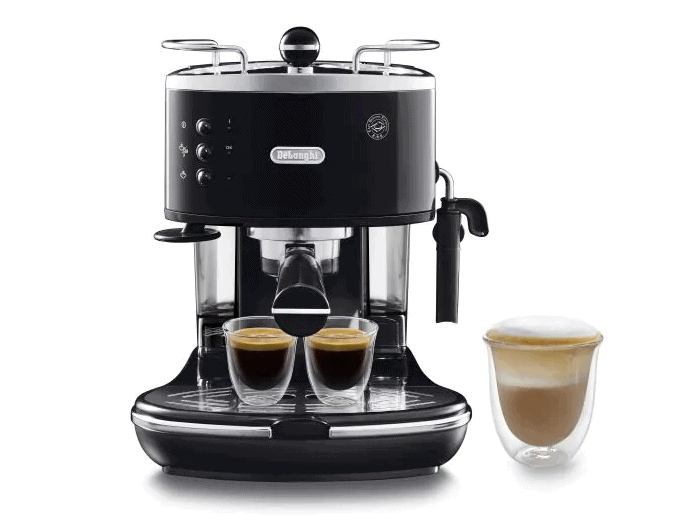 There is a lot to love about this machine, but the De'Longhi Eco310 still has a few cons. Here are some things to consider before you make your decision to buy or not buy:
Pros
User friendly
I love that this machine is accessible to beginners and even satisfies some pros as a solid home model. The De'Longhi Eco310 is capable of pulling manual shots but is still pretty straightforward to use.
There are very few buttons on this machine, which to me means that there is less to go wrong. I also like that this machine has a backup pod option for those days when you don't feel like grinding beans.
Stainless steel parts
This machine offers many stainless steel parts, which is important… especially in the heating area. Stainless steel can give your coffee the clean taste you want whereas plastic parts may taint your brew with plastic overtones in the flavor.
Also stainless steel puts your mind at rest if you are concerned about the long term health risks of heating plastic.
Classic Design
Having those 15 bars of pressure is probably the most important aspect of an espresso machine. After all, we are looking for that perfect cup as our end result.
But since that base is covered, I have to say I fell in love with the De'Longhi Eco310 for just how cute it is! I love the retro look of this machine and the fact that it avoids plastic pieces as much as possible. 
Highly satisfied customer reviews
The Eco310 Icona allows you to control your own brew from the grind you choose, the tamping of the grounds, and the brew time. Even if the process of making espresso in this manual espressor was easier or more difficult for some customers starting out, most customers agreed that they were very pleased with the final product.
The Eco310's 15 bars of pressure helps to make that rich, creamy espresso that we all want… and brings it to our own kitchen.  
Cons
Disturbing the peace
While I love that the De'Longhi Eco310 is made out of stainless steel, the drip tray is also made out of stainless steel and simply rests on the machine without clipping into place.
Many customers took issue with the fact that when they make their first morning cup, the cup and tray begin to rattle as the brew is being extracted. I get that it can be frustrating to wake the household right when you are about to enjoy your first cup in the quiet of the morning. Still, it seems that this issue can easily be fixed by placing a napkin under the cup to soften the sound.
Dual thermostat woes
While I love that the dual thermostat allows you to have a one-stop shop for espresso and milk steaming, it can be time-consuming to brew cappuccinos for more than one or 2 people. For large groups, it may be easier to take a field trip to a local coffee shop.
The plus side of this feature is that it achieves the appropriate temperature for both your brew and milk. Also, the dual thermostat makes this machine more accessible price-wise than a high-end machine with a double boiler.
How to Use a De'Longhi Eco310
The De'Longhi Eco310 enables you to extract a proper espresso to start your morning well. It may not have the same capabilities that a professional machine has, but still, the final product is a nice shot. When you are ready to use the De'Longhi Eco310, you can follow these steps.
Step 1: Allow the machine to preheat
Turn on your Eco310 and wait for it to preheat the water. This machine can warm up and be ready to go in under a minute!
Step 2: Add coffee grounds or pod
Choose between loose grounds or an ESE pod to make a single-shot or double-shot espresso. For the single shot or double, tamp down the grounds before placing the portafilter in the group head. 
Be aware that if you don't tamp it down enough, the end result could come out looking and tasting more like tea…with no crema (sad!). If you tamp it too tight, the shot may end up tasting a bit scorched. 
If you don't want to deal with tamping at all, you always have the coffee pod possibility to fall back on. While these may not be found as readily in stores as a K-cup, they are available on Amazon from primo coffee brands such as Lavazza and Illy.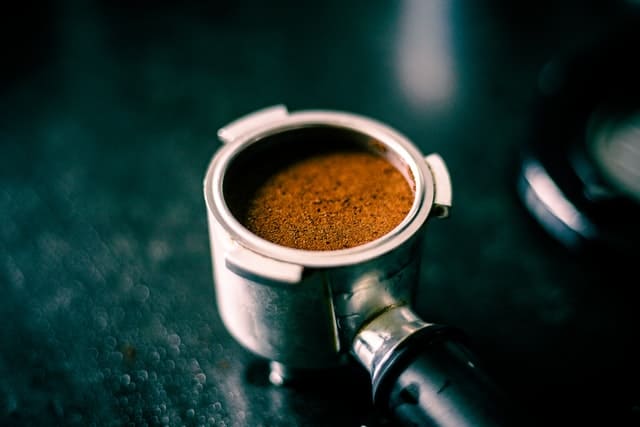 Step 3: Press the button to extract your coffee
The De'Longhi Eco310 extracts the coffee with a push button. When your demitasse is as full as you want it, press the button again to stop the flow. This stop-start button allows you to control the brew time of your cup.
Most baristas recommend that you stop the coffee flow when the brew begins to be "blonde." Basically, when you see that the crema ends and it starts to become liquid, it is time to shut it off. 
The ideal time for pulling a standard shot is 20 to 30 seconds. Customers have noted that the Eco310 hits the "blonde" sweet spot right on the dot at the 25-second mark. In all, you're looking at about 2-3 minutes total time from the moment you start to having a cup in your hands.
When frothing your milk, you can choose to use the exterior froth-assist tube, or go without. For best results, you can place the steam wand toward the bottom edge of the milk recipient. If it makes a loud noise, you can gently raise and lower the steam wand while frothing until you find the "sweet spot." 
Avoid swirling the milk while you are steaming it as this may undo the froth effect you are trying to create. Continue steaming until the milk recipient becomes too hot to hold.
When it is done, tamp the milk recipient on the counter twice to settle the air bubbles and pour over your espresso. You can even froth without the frother if you choose.
Step 6: How do you clean De'Longhi Eco310?
With a manual espresso machine, clean-up is essential to make sure your machine continues running correctly without clogging.
You will want to make sure to clean the portafilter. The portafilter in the Eco310 comes with a nifty clip that holds the filter insert in place while you dump the grounds. Clean the group head and the milk wand. Remove the drip tray and rinse.
In order to prevent leaks which some consumers complained about, you may consider descaling with mineral dissolving tablets or vinegar every month or two. Simply pour the vinegar into the water reservoir and run a few cycles. Then rinse with water for a few cycles. Be sure to open up the steam wand and press the espresso button so they get cleaned too.
For more cleaning and maintenance tips, definitely keep your instruction manual close by.
How the De'Longhi Icona Eco310 Stands Up to Competition
There is a lot we appreciate about the De'Longhi machine! Let's see how it compares to other entry-level espresso machines on the market.
A similar machine to the De'Longhi Eco310 is the Calphalon BVCLECMP1. Both machines are made almost entirely out of stainless steel. Each uses 15 bars of pressure to extract the brew. Each machine also comes with an incorporated steam wand. 
Some differences between these 2 machines are:
The De'Longhi Eco310 has a built-in tamper and push-buttons. The Calphalon comes with a separate tamper, milk pitcher, and cleaning tool. Also, it uses a turn-knob to switch between single shot and double shot options, and steam wand options, whereas the Eco310 uses buttons. This comes down to personal preference mostly on which design seems friendlier to use. I do love that the Calphalon includes a stainless steel pitcher!
The Calphalon has a larger water tank. While both machines have a removable water tank, the Calphalon has a 2-liter capacity, which is larger than the 1.4 liter capacity of the Eco310.
The De'Longhi Eco310 can usually be found at a lower price. While the Eco310 usually can be found in a $200 price range, the Calphalon tacks on an extra 100 or so to the bill coming in around $300+.
These 2 machines have very similar capabilities and target audiences. The price difference however is probably the biggest divider here. Either machine looks like it should make a solid cappuccino, and the Calphalon does come in ahead in some areas such as the water tank and milk pitcher. And while some baristas claim the Calphalon resembles a more authentic cafe experience, I'm not sure that I see that $100 worth of difference between these 2 machines.
Another machine in the same playing field as the De'Longhi Eco310 is the Capresso 117.05. Both machines are capable of using 15 bars of pressure to make espresso. They also use a dual thermostat, include an incorporated steam wand, and come complete with cup warmers.
Some differences between these machines are:
The Delonghi Eco310 uses buttons. The Capresso uses a turn dial to select the brew size and steam options.
The Delonghi Eco310 has a slightly larger water tank. Both tanks are removable but the Delonghi Eco310 has a larger capacity by about 5 oz. This is not a huge difference, just a few cups of espresso.
The Capresso is the cheaper model. While De'Longhi is the bigger brand name in the coffee world, the Capresso is about $100 cheaper than the Eco310. 
Both machines have similar assets and provide you with the 15 bars of pressure to make a brew that is delicious. Go with the Capresso if your on a tighter budget and just want to get started with home espressos. If you prefer a much more established brand and quality then stick with the De'Longhi.
Final Verdict – Is the De'Longi Eco310 Worth it?
Overall, I love the De'Longhi Eco310 for being affordable, having 15 bars of pressure for proper espresso extraction, and for being so dang cute!
The De'Longhi Eco310 may be for you if…
You enjoy being an at-home barista.
You like an incorporated steam wand.
You like the control you have with a manual espressor.
You enjoy the fail-proof ESE pod backup option.
You want an espresso machine that gets the job done and stays within your budget.
This machine is designed for people who love espresso and espresso drinks but don't feel the need to spend $1000 to get there. The Eco310 allows you to have a part in the espresso-making process but is still fairly straightforward to use. 
It can be an ideal machine for an espresso lover who is looking for a decent machine that also fits into a budget.
The De'Longhi Eco310 may NOT be for you if…
You serve large groups coffee frequently.
You would rather punch a button than use a portafilter.
You are used to making espressos with professional machines.
I personally enjoy the control you have over a manual espresso machine, but not everyone is into that life. If you prefer one-touch brews and K-cups, the De'Longhi Icona will not have much to offer you. 
Inversely, if you are a barista used to working with professional-grade espresso machines, this would be taking a step down. 
I love my espresso to taste as it should, but I am only a semi-snob when it comes to the espresso-making process and I am happy enough to put up with the quirks of an entry-level machine.  
Wrap Up
The De'Longhi Icona Eco310 espresso maker has a lot to offer espresso lovers. I love that it makes the espresso process accessible in terms of both the machine and the price range. It also comes in with some quality construction and is an inviting addition to a kitchen countertop. 
If you are looking to enter the manual, espresso-making world, this could be a solid machine option.
You can also consider:
If you are looking for other beginner espresso making options, consider a Breville machine like the Cafe Roma, or opt for any number of the best budget espresso machines on the market.
You may even consider drip machines that can also create espresso like beverages like the highly rated Ninja coffee makers.
Coffee Has Never Read This Good!
Sign up for a FREE newsletter to the best home brewing tips and guides
Thank you for subscribing to The Cup Coffee House Crew! There's a surprise in your Inbox 🙂
Something went wrong.
About the Author
Latest Posts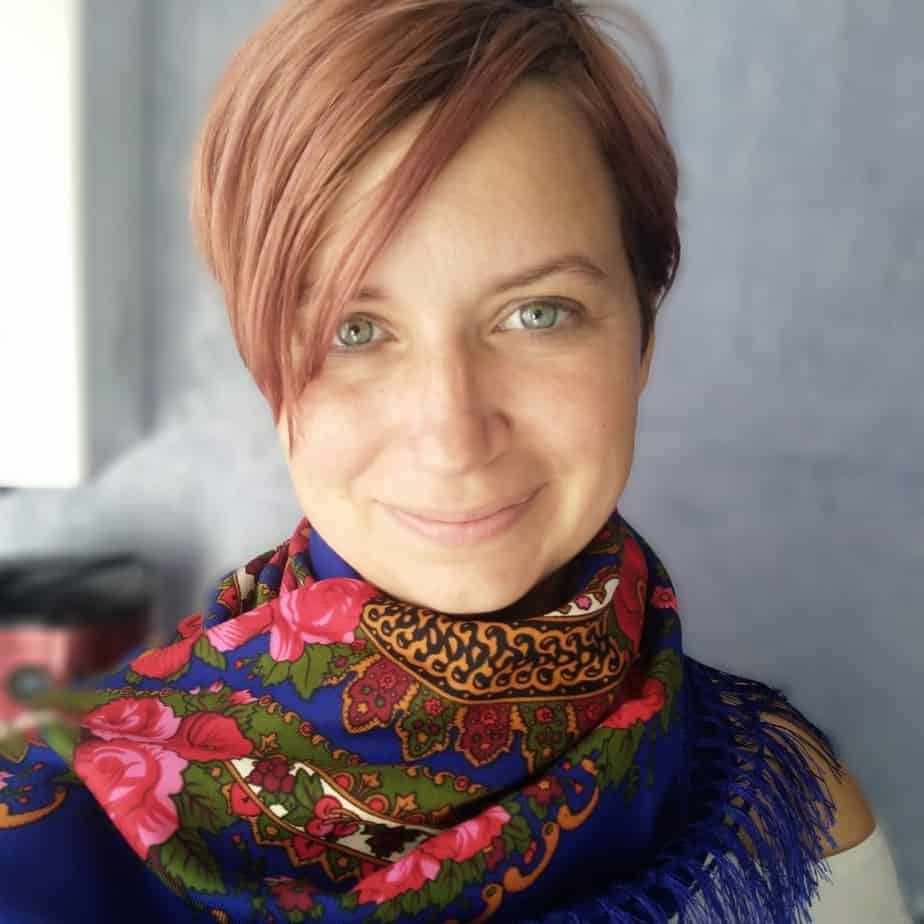 Alex Praytor worked her first job as a barista, finished college, and then took a tour to the other side of the globe. She fell in love with espresso and her would-be husband in Europe. She spends her spare time visiting native Texas landmarks, ancient castles, and all the coffee shops she finds along the way. At home, she is a mom, ESL teacher, and writer, who hones her coffee-making skills daily. She enjoys passing on her coffee findings to fellow caffeine addicts in search of the perfect cup.
Chief Editor