Last updated on August 12th, 2023 by Catherine Cervone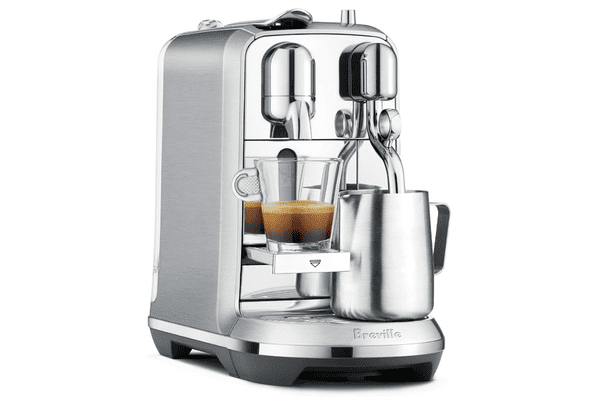 Do you consider yourself a growing coffee connoisseur, but not quite ready to spring for a professional fully automatic espresso machine with grinder? Or perhaps you're looking to save time in the morning with a pod setup.
Nespresso Creatista Plus
Performance -

9/10

Ease of Use/Maintenance -

8/10

Build & Quality -

9.2/10

Design & Features -

9/10

User Satisfaction -

8.8/10
Final Verdict
The Nespresso Creatista Plus espresso maker is a nice middle of the road option that gives the feel of a high end machine but simple enough for a beginner; I love this all-in-one appliance as it brings together the ease and convenience of pod espresso brewing with hands-free milk frothing. Perfect for those on the go during the week, but want perfectly crafted cappuccinos and lattes on the weekend. 
Then the Nespresso Creatista Plus espresso maker is a nice middle of the road option to consider; A next step above Nespresso's other simpler designs. But is it right for you?
In this quick straight to the gist Nespresso Creatista Plus Review, we answer the question and give our overall rating to help you decide.
Nespresso Creatista Plus
The Nespresso Creatista Plus brews quick pod espresso beverages with 19 bars of pressure and an automatic adjustable milk frothing wand.
Last update on 2023-09-22
---
Pros and Cons in Detail
Build/Quality (9.2 out of 10)
| | |
| --- | --- |
| What is it made of? Plastic, Stainless steel? | Stainless steel |
| How durable is it? | Most customers agree the machine lasts for years and many cups of coffee. |
Performance (9.0 out of 10)
| | |
| --- | --- |
| What brew modes does it have? | Espresso in a variety of sizes |
| Pressure? | Extracts at 19 bars of pressure |
| Steam wand for frothing? | Yes, 11 different milk temperatures, from 133 to 169 degrees Fahrenheit; 8 different milk textures, from lightly steamed to cappuccino |
| How many cups does it make? | One espresso shot per pod  |
| How quiet is it? | On par with other Nespresso models, the Creatista Plus is not too loud. |
| How is the taste and flavor? | Customers say it brews a delicious espresso with crema comparable to other Nespresso models.  |
| How fast does it brew one cup or batch? Heat up time? | Approximately 3 seconds to warm up. A lungo shot, the largest shot, pulls in about a minute.  |
| Temperature control? | Espresso – no, milk – yes |
Ease of use/ Maintenance (8 out of 10)
How big is it?
16.1 inches deep, 12.2 inches high, and 6.7 inches wide.
How heavy? Portable?
Weighs 11.4 pounds and would not be considered a very portable machine.
LCD display or push buttons or both?
Push buttons and display
How easy is it to use?
This machine isn't complicated, but there are plenty of options and features available.
Select drink options and customize each one using the Select push button and knob. 
Maintenance reminders?
Yes, the machine will remind you to perform descaling as well as clean the steam wand.
However, some customers complain of defects when the descaling automation pops up too often and cannot be dismissed before using the machine again. 
How easy is it to clean?
While the parts aren't difficult to clean, there is a rather extensive cleaning routine Nespresso recommends you run daily, as well as running a priming cycle once a week. 
Design/Features (9.0 out of 10)
| | |
| --- | --- |
| Does it use pods or ground coffee or both? | Pods only |
| Permanent coffee filter included? | n/a |
| Programmable? | No delay brew setting. But each setting is fully customizable. |
| Auto pause? | Yes – press the Start/Cancel button |
| Auto shut off, energy saving mode? | The display dims after 2 minutes of inactivity and turns off after 10 minutes.  |
| Any other notable tech features? | This steam wand is auto-programmed to make frothing easy, crafting your ideal milk hands-free at the desired temperature.  |
| Removable water reservoir? How big? | Yes, it holds 50.7 ounces of water.  |
| Come with carafe? Thermal or glass? Size? | No carafe or cup, but a stainless steel milk pitcher is included. |
| Can it dispense hot water? | No, but you could dispense hot water through the machine using a lungo shot method without a pod, but it's not recommended as there is no separate water spout.  |
| Drip tray removable to accommodate larger mugs? | Yes, and there is a pull out cup support for accommodating smaller cups.  |
| Any other unique features? | The ability to custom design your milk and espresso settings to easily craft a variety of specialty drinks (with pre-made settings already in the machine) is something special for Nespresso customers. |
| Come in different colors? | Metal Stainless Steel, Black Truffle, Sea Salt and Damson Blue |
| Pricing | $649.00 (at time of this writing) |
User Satisfaction (8.8 out of 10)
| | |
| --- | --- |
| Warranty? | Nespresso provides a 2 year warranty |
| Specific customer feedback, good and bad | Customers rank this as a great espresso machine without springing into the professional line. While many are happy customers, especially on taste and quality, some complain about descaling defects or milk not being hot enough.  |
Why Do You Care About the Nespresso Creatista Plus?
The Nestle Nespresso brand aims to make professional-level espresso brewing accessible to the average consumer. With the wide range of Nespresso machines and accessories available, there's something for everyone.
The Nespresso Creatista Plus is one step below the top of the line espresso machine products Nespresso offers for home brewing. With the steam wand and the pod espresso brewing, Nespresso Creatista Plus combines ease with luxury coffeehouse drinks.
Hands-Free Milk Frothing 

If you don't consider yourself a milk-steaming pro, or you want to be able to walk away from your brew while in process, this milk frothing feature is for you.
It can be done hands-free with ease and is completely adjustable.
Comes with 11 different milk temperatures, and 8 different milk textures, convenient minimum and maximum lines marked on the inside and outside of the included milk pitcher
Perfect for cappuccino and latte drinkers who want to savor the creamy taste from home.
Large Selection of Coffeehouse Beverages

With the Creatista Plus, you can easily craft 7 different specialty beverages with the touch of a button.
Fast and Delicious Brew

Pop in a pod, and in under a minute you can get an authentically pulled espresso to warm yourself with as you jet out the door.
How Does it Compare?
Both machines:
Brew exceptional espresso
Include high end automatic steam wands
Can make delicious quality specialty beverages
The differences are:
The Nespresso uses pods, the Philips uses whole bean or ground coffee
The Philips is a fully automatic machines that can brew drip coffee as well as espresso; the Creatista would be considered a semi-automatic machine.
The Philips 2200 is $649 vs. the Nespresso at $650. But can be $100 cheaper if you go with the classic milk frother and forego the LatteGo.
The winner?
If you enjoy drip coffee and want the flexibility of using any coffee bean blend to brew bean to cup, choose the Philips model.
If you want convenience and quickness in your brew and milk steaming process, go with the Nespresso Creatista.
FAQs
What's the difference between the Nespresso Creatista Plus and Pro?
While there aren't a lot of differences between these machines, the Pro does have a larger countertop footprint, a bigger water tank, and a dedicated hot water feature for tea or Americanos. The digital display is also a touch screen.
What Nespresso pods does this machine use?
The Nespresso Creatista Plus takes the original line of Nespresso pods, not the Vertuo line.
Final Verdict
The Nespresso Creatista Plus is for you if…
You enjoy a luxury feel without leaving your home. This machine provides a quick and easy method to make coffee for work in the morning or grab an extra cup before a busy afternoon. Users can brew quality espresso quickly by utilizing the automatic steam wand feature and pod functionality. Customers agree you can even make some decent latte art with the milk frother too. 
The Nespresso Creatista Plus is not for you if…
You want ground coffee, a hands-on approach with your milk steaming, or the ability to change the pressure of your espresso pull.
Nespresso Creatista Plus
The Nespresso Creatista Plus brews quick pod espresso beverages with 19 bars of pressure and an automatic adjustable milk frothing wand.
Last update on 2023-09-22
For descaling and maintenance guide for espresso machines, check out these articles:
For more Nespresso machines to consider, check out our reviews on the:
Coffee Has Never Read This Good!
Sign up for a FREE newsletter to the best home brewing tips and guides
Thank you for subscribing to The Cup Coffee House Crew! There's a surprise in your Inbox 🙂
Something went wrong.
About the Author
Latest Posts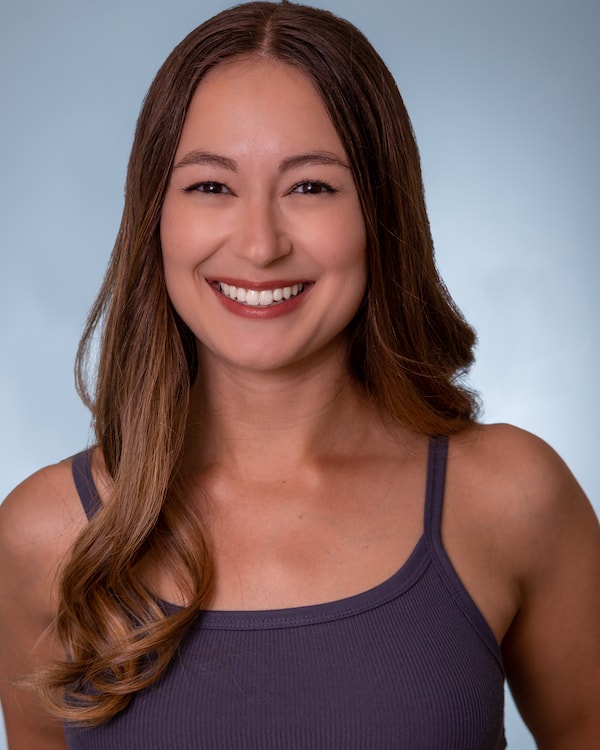 Catherine Cervone is thrilled to be writing about coffee, one of her favorite things! When not sipping an iced americano or writing, she's busy working as a musical theater performer performing in theaters and theme parks all around the U.S.
Chief Editor