Last updated on July 28th, 2023 by Catherine Cervone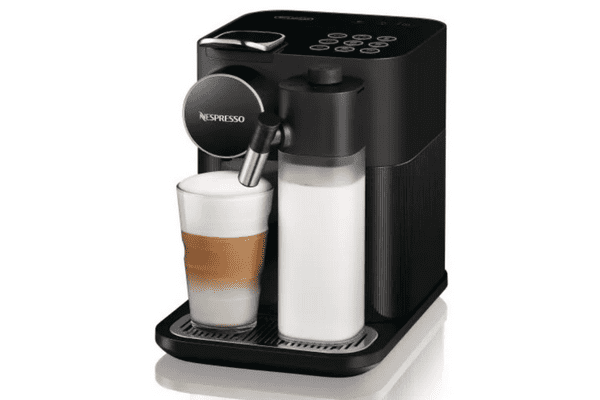 The Gran Lattissima is the highest end of Nespresso's Lattissima line of machines. These espresso machines combine the convenience of pod brewing with a separate milk frothing system to brew up delicious specialty beverages you can brag to your friends about!
But is this goddess of a machine the right one for you?
Nespresso Gran Lattissima
Performance -

9.3/10

Ease of Use/Maintenance -

9/10

Build & Quality -

9.1/10

Design & Features -

9.2/10

User Satisfaction -

9.1/10
Final Verdict
The Nespresso Gran Lattissima is a great machine if you're looking for flexibility in your beverages combined with an extreme ease of use. This machine features 3 different espresso options and 6 different milk/specialty beverage choices to make your mornings even better. With a quick turnaround from drink-to-drink, the Gran Lattissima also works great for entertaining. 
With a little day-to-day work, this machine will last for years to come. Some customers have complained about problems with the milk frother, but these are almost completely solved by careful cleaning and using a bristle brush to remove any built up milk residue. Descaling and rinsing is a breeze, and the espresso delivered is full-bodied and rich, rising to the Nespresso standard of quality.
In this quick straight to the gist Nespresso Gran Lattissima review, we answer the question and give our overall rating to help you decide.
Nespresso Gran Lattissima
The Gran Lattissima features 19 bars of pod espresso brewing with 9 different creamy one touch espresso milk beverage recipes; Perfect for coffee drinkers looking to put Starbucks in the rear view window.
Last update on 2023-11-30
---
What We Like and Don't Like
Build/Quality (9.1 out of 10)
| | |
| --- | --- |
| What is it made of? | Stainless steel, modern style; Manufactured by De'Longhi |
| How durable is it? | The Gran Lattissima has made delicious cappuccinos, lattes and everything in between for customers for years. But proper maintenance is required to get the most out of this machine.  |
Performance (9.3 out of 10)
What brew modes does it have?
9 recipe options: Espresso, lungo, and ristretto; hot foam, hot milk; latte macchiato, cappuccino, caffè latte, and flat white.
Pressure?
19 bars
Steam wand for frothing?
Yes, but not a traditional one. Like all the Lattissima's, this comes equipped with Nespresso's Rapid Cappuccino System (separate milk tank) for hands-free frothing
How many cups does it make?
Single-serve machine; 25 to 200 ml (0.85 to 6.8 oz.) depending on the beverage you choose.
How quiet is it?
Not as noisy as other Lattissima machines
How is the taste and flavor?
People rave about the great taste that comes with this machine, saying they drink a lot more coffee now because it tastes so good.
The Gran Lattissima produces a great crema with rich flavors that are locked into the Nespresso pods to stay fresh. Many also say it's much better than the taste of Keurig coffee pods. 
How fast does it brew one cup or batch? Heat up time?
Heat up time is 25 seconds for espresso and 40 seconds for milk beverages.
Espresso shots brew in seconds, and milk is frothed and steamed in 20 seconds or less. 
Temperature control?
N/A
Ease of use/ Maintenance (9.0 out of 10)
How big is it?
7.9 inches wide, 14.4 inches deep, and 10.8 inches high, making it still a great fit under any standard-hung cabinets
How heavy? Portable?
Weighs 11.4 pounds and, while compact for its function, not very portable
LCD display or push buttons or both?
Push buttons and knob
How easy is it to use?
Though it has so many drink options, it's incredibly easy to use. Pop in a pod, and with the touch of a button for the brew and milk froth, you can have a variety of different drinks. Add an extra shot or more hot foam to easily customize your brew too.
Customers say the extra bit of care taken to clean the milk system at the end of each session helps prolong the life of the machine so you can continue to make great drinks. 
Maintenance reminders?
Yes – the machine will prompt a milk rinse after each drink and is equipped with a descaling alert based on your water hardness setting. 
How easy is it to clean?
The self-rinsing cycles make it easy to clean on a daily basis, and all parts come apart simply. It's recommended to clean the parts of the Rapid Cappuccino System in the dishwasher, and some have recommended taking a small bristle brush to the inside parts to ensure the milk doesn't get stuck.
Descaling takes 20 minutes to complete, but is not done frequently and is a very simple, hands-off process. 
Design/Features (9.2 out of 10)
Does it use pods or ground coffee or both?
Original line pods only
Permanent coffee filter included?
N/A
Programmable?
You can alter the volume of each drink by pressing and holding the button. It does not have a programmable delay start function. 
Auto pause?
No, but can be paused at any time by pressing the button again. 
Auto shut off, energy saving mode?
Yes – auto set to 9 minutes, but can be changed to 30 minutes or 8 hours
Any other notable tech features?
No
Removable water reservoir? How big?
Yes – 43.9 ounces
Only from the back, can't reposition to the side, which would be nice
Come with carafe? Thermal or glass? Size?
No
Can it dispense hot water?
Could dispense hot water by not inserting a capsule, but does not have a dedicated hot water spout or function
Drip tray removable to accommodate larger mugs?
Yes
Any other unique features?
The Rapid Cappuccino System works seamlessly with the espresso functions by delivering the foamed milk directly into your cup with the espresso via the spout, no pouring required. 
Removable 16.9 oz. milk jug
Has a used capsule container capacity of 13
Come in different colors?
Sophisticated Black, Fresh White
Pricing
$649
User Satisfaction (9.1 out of 10)
| | |
| --- | --- |
| Warranty? | 2 year warranty from Nespresso, customer service hotline is available for the lifetime of the product |
| Specific customer feedback, good and bad | Customers love the Nespresso Gran Lattissima (one of their more expensive options). It makes rich espresso, delicious handcrafted beverages and airy foam. The only recurring complaints are with the milk spout spewing, but those were typically solved by frequently cleansing those parts, and soaking and using a brush if needed to avoid milk buildup. Also, using milk high in protein seems to produce better frothing results. |
Why do you care about the Nespresso Gran Lattissima?
While this isn't Nespresso's top-of-the-line product, the Gran Lattissima is definitely packed with features and quality to ensure an experience that's worth the price tag. Personally I like the Gran Lattissima most for the following points:
Adjustable Espresso Pours

The machine comes pre-programmed with ristretto, espresso and lungo shot options, but these can be altered to pour longer or shorter, depending on your preference.
Great for when you want more coffee for your morning.
But sometimes it may not pour as much milk as it should into your shots
Customizable Delicious Drinks

Craft your own mouth watering lattes, macchiatos and cappuccinos by pressing and holding each button individually to adjust it to your liking.
Want to add another shot? Pop in another capsule at the end of your brewing and hit one of the espresso options.
Want more foam? Hold the button and top off your drink with more delicate foamy goodness!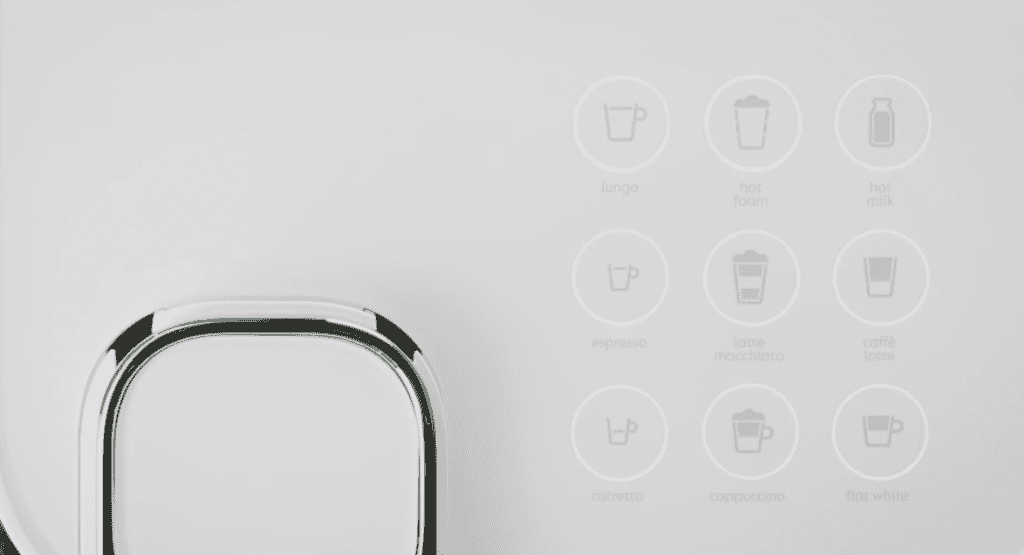 Fast and Convenient

The great tasting pods make for delicious coffee that is convenient when you want to be out the door fast.
Heating and brew time is quick; great for offices where alot of people need a cup quick so they can get back to work… or at least pretend to work at their desk!
How does it compare?
Both Machines:
Are sleek, modern looking, and high quality builds
Make delicious quality espresso and steam milk to create specialty beverages
Let you adjust the frothiness of your milk and will auto-pour the milk into the drink
The Differences: 
The TK-01 uses whole beans or ground coffee, not pods.
The TK-01 is bulkier and heavier since its a super automatic machine
The TK-01 has a specific hot water setting
The TK-01 can work with all milk types, but doesn't have a separate outer milk tank, like the Gran Lattissima
The TK-01 is $200 more expensive than the Gran Lattissima
The Winner:
If alternative milks are a big deal for you or you want the flexibility of using your own choices of espresso beans, you might be better off going with the Terra Kaffe TK-01. 
If you want more simplicity with pods, a less expensive investment, and convenience of a fast brew, go with the Nespresso Gran Lattissima. 
Final Verdict
The Nespresso Gran Lattissima is a great choice for you if you're looking to up your espresso and specialty beverage game with lots of features, but still want a clean, sophisticated look. Though it does require a little care to stay working great, it will last for years to come.
It's incredibly easy to operate, and makes delicious lattes, espresso and everything in between. The flavor of coffee and richness of froth alone is worth the price!
On the other hand, the machine can take a little bit of time to read through, understand and get going, but it's not hard. Also the milk frothing system can give out on you if not maintained properly. But if you clean out the frother after every use you should be fine.
Honestly given the prices are similar, I like the Lattissima Pro a little better. Yes you don't get all the milk selections or stainless steel feel with the Gran. But the milk frother seems to be more consistent and easier to manage with the Pro.
You should buy if:
You value a durable stainless steel build that makes easy fast delicious beverages
You drink Starbucks alot and really want to get away from the coffee shop and save money without losing quality
You should NOT buy if:
You prefer an espresso machine with less features at a less expensive price, and ok with a separate milk frother
You're looking for a coffee maker that provides temperature or froth height customization
You're not likely to keep up with cleaning out the milk system frequently
Nespresso Gran Lattissima
The Gran Lattissima features 19 bars of pod espresso brewing with 9 different creamy one touch espresso milk beverage recipes; Perfect for coffee drinkers looking to put Starbucks in the rear view window.
Last update on 2023-11-30
Nespresso has a whole line of Lattissima machines to choose from. Check out reviews on each one:
For more Nespresso machines to consider, check out our reviews on a few of my favorites:
FAQs
Can I use alternative milks (soy, oat, almond, etc) with the Gran Lattissima? 
Nespresso recommends using skimmed or semi-skimmed milk with the Rapid Cappuccino System for the perfect froth. The system has not been designed for use with alternative milks. Plus the frother may not recognize other milks and may not perform as well.
Can I use refillable or other compatible pods with this machine? 
According to Nespresso, they recommend only using pods manufactured by Nespresso in this machine. Some customers noticed that when using compatible pods not made by Nespresso, some excess water comes out of the pod first when brewing. 
Coffee Has Never Read This Good!
Sign up for a FREE newsletter to the best home brewing tips and guides
Thank you for subscribing to The Cup Coffee House Crew! There's a surprise in your Inbox 🙂
Something went wrong.
About the Author
Latest Posts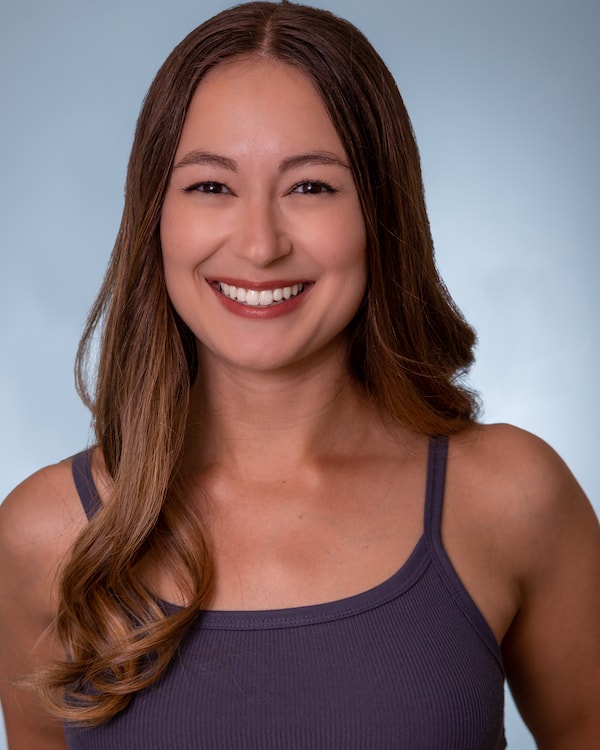 Catherine Cervone is thrilled to be writing about coffee, one of her favorite things! When not sipping an iced americano or writing, she's busy working as a musical theater performer performing in theaters and theme parks all around the U.S.
Chief Editor