Last updated on July 19th, 2023 by Catherine Cervone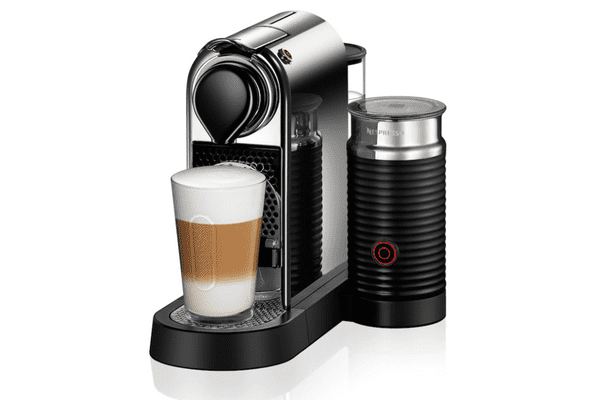 Do you love lattes, creamy foam in your cold brew, or a touch of steamed milk to dollop on your espresso?
If you're looking for an espresso machine with a milk steaming attachment to make lattes fast, but not ready to spring for a huge investment with a steam wand, the Nespresso CitiZ & Milk may be a worthy machine to consider. But is it right for you?
Nespresso Citiz & Milk
Performance -

8.7/10

Ease of Use/Maintenance -

9/10

Build & Quality -

8.7/10

Design & Features -

8.5/10

User Satisfaction -

9.5/10
Final Verdict
Designed with quality and speed in mind, the Nespresso Citiz & Milk saves you time and money in the mornings by helping you craft a luxurious espresso beverage in minutes. It's compact, easy to use, and has a high rate of durability. Along with the convenience of pods, the attached Aeroccino3 can whip up steamed and foamed milk for all your hot or cold drinks. The price is a little high but exactly what you expect from a quality espresso machine. Perfect for casual espresso drinkers who want a simple easy espresso or latte with minimum hassle.
In this quick straight to the gist Nespresso CitiZ and Milk review, we answer the question and give our overall rating to help you decide.
Sale
Nespresso CitiZ & Milk
The Nespresso CitiZ and Milk is a compact, easy to use, 19 bar espresso machine with attached Aeroccino milk steamer and frother; Perfect for casual lattes and cappuccinos when you're in the mood.
Last update on 2023-09-21
---
Pros and Cons in Detail
Build/Quality (8.7 out of 10)
| | |
| --- | --- |
| What is it made of? Plastic, Stainless steel? | Plastic |
| How durable is it? | Many customers rave about the durability and long life of the machine. Some even say it has lasted over 5 years! |
Performance (8.7 out of 10)
| | |
| --- | --- |
| What brew modes does it have? | The machine is set to brew espresso or lungo shots |
| Pressure? | 19 bars of pressure, which is comparable with Nespresso's other machines |
| Steam wand for frothing? | The CitiZ is equipped with an integrated Aeroccino3 milk frother for steaming or frothing milk. |
| How many cups does it make? | One espresso shot per pod |
| How quiet is it? | Not quiet but not blaring, on par with other espresso machines |
| How is the taste and flavor? | Customers say this machine has saved them many a trip to the coffeehouse and helps them make delicious luxury beverages at home. Better results are seen with Nespresso-branded pods vs. other brands of pods that are marketed as compatible.  |
| How fast does it brew one cup or batch? Heat up time? | Heat up time is 25 seconds, and can brew espresso shots in seconds. Milk froths and steams in a little over a minute.  |
| Temperature control? | No |
Ease of use/ Maintenance (9 out of 10)
| | |
| --- | --- |
| How big is it? | 8.6 inches wide, 14.6 inches deep, and 10.9 inches high; Comparable in size to the other Nespresso machines, except it has a wider base with the Aeroccino attached.  |
| How heavy? Portable? | Weighs 8.9 pounds; not exactly portable but not heavy either |
| LCD display or push buttons or both? | Push buttons |
| How easy is it to use? | This is a simple machine to use, as it has limited function.  |
| Maintenance reminders? | No – But Nespresso recommends performing descaling every 3 months or 300 capsules, whichever comes first.  |
| How easy is it to clean? | The Aeroccino and its attachments are all hand wash only. The espresso nozzle can be wiped down with a cloth, and the cup holder can be taken apart for easy cleaning.  |
Design/Features (8.5 out of 10)
| | |
| --- | --- |
| Does it use pods or ground coffee or both? | Nespresso Original line of pods only |
| Permanent coffee filter included? | n/a |
| Programmable? | The espresso and lungo shot buttons are programmable to adjust the volume of espresso poured; But not programmable to autobrew |
| Auto pause? | No |
| Auto shut off, energy saving mode? | Yes – Shuts off after 9 minutes of inactivity to save energy. This can be adjusted to go up to 30 minutes.  |
| Any other notable tech features? | No |
| Removable water reservoir? How big? | Yes – 33 ounces |
| Come with carafe? Thermal or glass? Size? | No |
| Can it dispense hot water? | It can, but it does not have a dedicated water spout.  |
| Drip tray removable to accommodate larger mugs? | Yes |
| Any other unique features? | The Aeroccino3 milk frother has the ability to steam and froth hot milk or just froth cold milk, depending on the attachment used. |
| Come in different colors? | Yes – Limousine Black, Chrome, Milk White, and Cherry Red |
| Pricing | A bit on the higher end but good value considering what you get |
User Satisfaction (9.5 out of 10)
| | |
| --- | --- |
| Warranty? | One year and a lifetime of comprehensive troubleshooting from Nespresso. |
| Specific customer feedback, good and bad | Customers say the Nespresso Citiz and Milk makes a great crema, frothy warm milk, and provides an overall great experience for the price. However, some customers have experienced issues with water leaking or problems with the machine not working quite right after a year of ownership. |
Why Do You Care About the Nespresso CitiZ and Milk?
Nespresso's history with making great coffee appliances that stem from Switzerland engineering dates back to 1986. This machine is no exception to a long line of great products. 
Aeroccino3

The inclusion of the Aeroccino3 integrated into this machine is something special, and provides users a chance to get steamed or frothed hot or cold milk for their coffee without the hassle and knowledge needed to operate a steam wand. 
Customizable Espresso Sizes

While the Nespresso Citiz coffee machine doesn't have a programmable delay brew function, it can be set to pour your desired amount of espresso, making it adjustable between espresso and lungo amounts.
So if you like larger espressos in the morning you can have it.
Sleek Countertop Design

The Citiz model provides a modern touch to your kitchen or office with its shiny features and compact countertop stature.
Especially nice if you lack kitchen space.
How Does it Compare?
Both machines:
Brew quality espresso from the Nespresso brand
Come with or can be bundled with the Aeroccino3 for steamed/frothed milk
Use single-serve pod brewing systems
The differences:
The Nespresso Vertuo uses the Vertuo line of pods vs. the original line used with the Nespresso CitiZ and Milk.
The Vertuo also brews differently, using a centrifugation brewing system vs. a pressurized brewing system standard with an espresso machine like the Citiz
The Vertuo can also brew drip coffee or iced coffee beverages, along with a greater variety of sizes than the CitiZ&Milk.
The winner?
If you want a traditional espresso experience with a pressurized brewing system, go with the Nespresso CitiZ and Milk.
If you like drinking espresso and lattes sometimes, while mixing it up with coffee too, and want a greater variety with your beverages, the Nespresso Vertuo may be the better fit.
FAQ
How do you clean the integrated Aeroccino3?
It's important to clean the milk frother after every use. Rinse the individual parts after detaching them from the machine, then wipe the inside of the milk container with a soft cloth and cold water. Wipe dry and reattach the parts for your next brew.
Check this article to fix your Nespresso milk frother.
What is the difference between Nespresso Essenza and CitiZ?
The Essenza Mini and Citiz are almost identical machines, both using original line pods to brew quick customizable espressos or lungos.
However, the Essenza mini is more compact and lighter with a smaller footprint compared to the Citiz. The Essenza is also quieter.
But the Citiz is tall enough to accommodate larger mugs. And the Essenza water tank is 20 oz vs the Citiz's 33 oz. The Citiz also comes bundled with a milk frother which the Essenza Mini does not.
Final Verdict
The Nespresso CitiZ and Milk is a great choice for diving into steamed milk without the expertise needed to use a manual steam wand. It brews delicious espresso using a pressurized system and the original line of Nespresso pods. It's easy to use with two buttons that can be used to adjust the espresso sizes to brew any amount, and the integrated Aeroccino3.
This is a simple, compact, yet effective, machine that rivals bigger more expensive machines. It can be used to make a variety of coffee beverages with ease.
However it might not be the right choice for those looking for more control over the temperature and pressure of their brew. Or if you prefer to use your own coffee grounds and blends to get more powerful aromas and flavors from your pull.
Sale
Nespresso CitiZ & Milk
The Nespresso CitiZ and Milk is a compact, easy to use, 19 bar espresso machine with attached Aeroccino milk steamer and frother; Perfect for casual lattes and cappuccinos when you're in the mood.
Last update on 2023-09-21
For more Nespresso machines to consider, check out these reviews on some of our favorites:
Coffee Has Never Read This Good!
Sign up for a FREE newsletter to the best home brewing tips and guides
Thank you for subscribing to The Cup Coffee House Crew! There's a surprise in your Inbox 🙂
Something went wrong.
About the Author
Latest Posts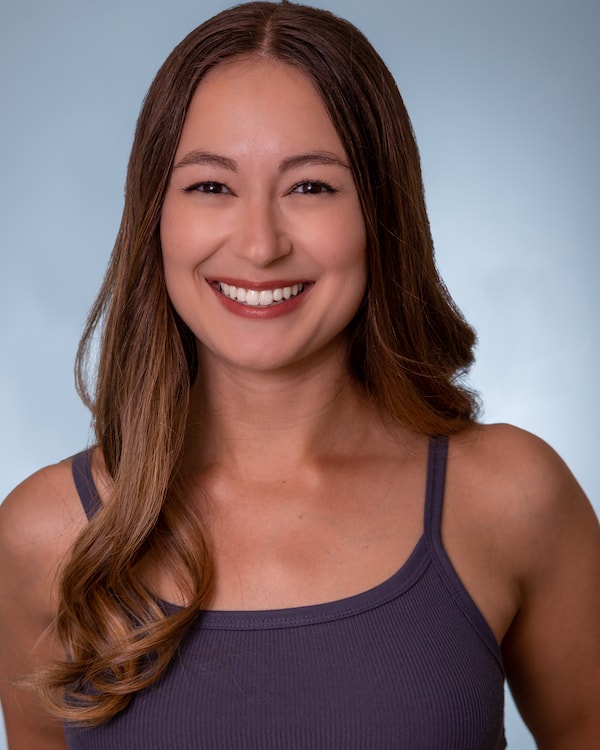 Catherine Cervone is thrilled to be writing about coffee, one of her favorite things! When not sipping an iced americano or writing, she's busy working as a musical theater performer performing in theaters and theme parks all around the U.S.
Chief Editor