Last updated on July 28th, 2023 by Catherine Cervone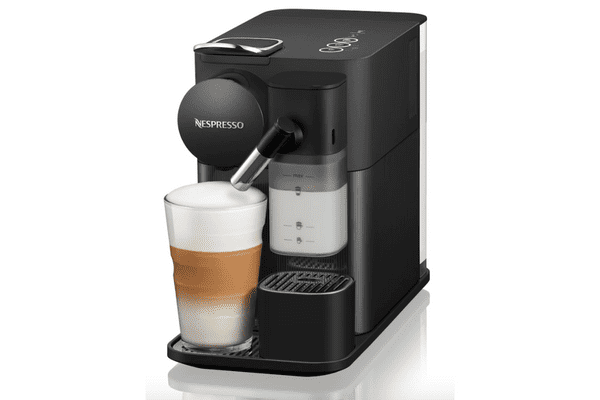 Nespresso is known for their high quality espresso machines. If you're looking for a compact espresso maker that brews delicious coffee combined with the ability to froth milk built in, the Nespresso Lattissima One may be worth considering. But is it right for you?
Nespresso Lattissima One
Performance -

9.5/10

Ease of Use/Maintenance -

8.7/10

Build & Quality -

7.5/10

Design & Features -

8.4/10

User Satisfaction -

8.2/10
Final Verdict
The Nespresso Lattissima One is incredibly easy to use and is a great beginner espresso machine if you're looking for something with a built in milk tank frother. Its compact, convenient, fast, and makes delicious espresso coffee or luxury beverages from home. But the milk frother is known to have issues requiring high maintenance and is a bit on the pricier end.
In this quick straight to the gist Nespresso Lattissima One review, we answer the question and give our overall rating to help you decide.
Nespresso Lattissima One
The Lattissima One features an easy-to-use milk tank to froth and steam your milk and delivers it via spout right into your brewed espresso; Perfect for making luxury beverages from the comfort of your home.
Last update on 2023-09-20
---
What We Like and Don't Like (Pros and Cons)
Build/Quality (7.5 out of 10)
| | |
| --- | --- |
| What is it made of? | Plastic |
| How durable is it? | While customers agree the Lattissima One makes great coffee, the durability of the milk frothing feature seems to be low for many users.  |
Performance (9.5 out of 10)
What brew modes does it have?
Espresso and lungo, and a milk preparation mode
Pressure?
19 bars of pressure
Steam wand for frothing?
Yes, but the milk froths in the tank, then releases through the spout into the cup
How many cups does it make?
Single serving of 25-150 ml
How quiet is it?
Decent level of noise, on par with other espresso machines
How is the taste and flavor?
Customers say the taste of the espresso rivals coffeehouse flavors and keeps them from wanting to go back to Starbucks. 
How fast does it brew one cup or batch? Heat up time?
Heats up in 18 seconds, and the milk steamer is ready to go in 15 more seconds.
Brews a single serving in less than a minute
Temperature control?
No
Ease of use/ Maintenance (8.7 out of 10)
| | |
| --- | --- |
| How big is it? | 6.1 inches wide, 12.8 inches deep, and 10.1 inches high; Fairly compact and will fit under a standard cabinet with ease.  |
| How heavy? Portable? | 9.3 pounds; Not too heavy, easy to move around kitchen but not exactly portable |
| LCD display or push buttons or both? | Push buttons with an LED ring |
| How easy is it to use? | The Lattissima One is extremely easy to use. It has two simple buttons for coffee and one for milk preparation. Pop in the pod, choose your coffee, choose milk prep if you want it and you're done! |
| Maintenance reminders? | Yes, the descaling light will light up in orange when descaling is necessary.  |
| How easy is it to clean? | Daily maintenance can be a burden for some customers, as they've noted in reviews. While the milk tank is dishwasher safe, there are many steps to properly cleaning the machine each day. |
Design/Features (8.4 out of 10)
Does it use pods or ground coffee or both?
Pods – the Nespresso Original line
Permanent coffee filter included?
N/A
Programmable?
The espresso and lungo buttons can be set to brew varying amounts of espresso between the two settings.
But there is no delay brew setting.
Auto pause?
N/A
Auto shut off, energy saving mode?
Yes, factory set to 9 minutes but can be adjusted to 30 minutes or 8 hours
Any other notable tech features?
Removable 4.2 oz milk jug that froths and steams from the inside
Removable water reservoir? How big?
Yes, 33.8 ounces
Come with carafe? Thermal or glass? Size?
N/A
Can it dispense hot water?
It could dispense hot water by running a cycle without a pod, but there is no dedicated hot water cycle or spout.
Drip tray removable to accommodate larger mugs?
Yes
Any other unique features?
The Rapid Cappuccino System milk tank automatically steams and froths your milk to latte macchiato or cappuccino consistency based on how much milk you pour in. 
Come in different colors?
Shadow Black, Porcelain White, Black, Silky White
Pricing
Fairly pricey but what you would expect for a pod based espresso machine
User Satisfaction (8.2 out of 10)
| | |
| --- | --- |
| Warranty? | A two year warranty and a lifetime of troubleshooting when purchased from Nespresso |
| Specific customer feedback, good and bad | Consumers agree, this machine makes excellent coffee. The milk feature is rather finicky though, and many customers have experienced issues with it.  |
Why do you care about the Nespresso Lattissima One?
Nespresso knocks it out of the park with a variety of machines and combinations of features, creating the perfect fit for every user. Here are some of my favorite functions of the Lattissima One:
Automatic Milk Steaming
The milk tank is marked with two lines: one meant for cappuccinos and one designed for latte macchiatos. The sensor built into the machine will detect where the milk is and automatically steam it to perfection for your beverage. When it's done, it'll pour it right into your espresso. 
Sleek Design
I think this is one of Nespresso's most beautifully-designed machines. The Lattissima One has a unique matte coloring that makes it look right at home with your kitchen appliances while simultaneously standing out with its modern, luxurious look.
Espresso and Milk Customizability
Where else can you get the great taste Nespresso pods provide with the ease of brewing and steaming with this machine? Nespresso pods are available in a wide variety of beans and flavors, and the milk and espresso features provided in the Lattissima One make it an easy way to get a custom beverage right in your kitchen.
How does it compare?
Both machines:
Pull espresso shots at 19 bars of pressure
Froth and steam milk
Use Nespresso Original line of pods
The differences:
The Cuisinart EM-25 can make single or double shots of espresso. The Lattissima One performs similarly by pulling shorter or longer shots, however you can adjust the amounts pulled on both machines. 
The brewing temperature of the espresso can be adjusted on the Cuisinart EM-25.
Price: Lattissima One is about $100 more expensive than the Cuisinart.
The winner?
If you want more flexibility in your brew, such as making minor adjustments to the milk froth or temperature adjustments to your espresso, for a cheaper price, go with the Cuisinart EM-25.
If you prefer a more automated approach, and want it backed up by the Nespresso brand and customer service, go with the Lattissima One. 
Final Verdict
The Nespresso Lattissima One is incredibly easy to use and is a great beginner espresso machine if you're looking for something that can also steam milk. Its compact, convenient and fast. Most users agree it makes great coffee espresso with satisfying crema.
On the other hand, the milk frothing system seems to be very unreliable and high maintenance. But Nespresso does back up their products with a two-year warranty. With the price you're paying it may not have the value.
If you're looking to cut down on your time and money spent in the coffee shop, and like enjoying espresso with some cappuccinos or lattes thrown in there anytime you want, I'd recommend the Nespresso Lattissima One to you.
If consistent latte art is something you're looking to get into, or if you want more flexibility on temperature or froth, or if coffee is your main focus and ok with getting a separate milk frother, I'd say the Lattissima One is not for you. 
Nespresso Lattissima One
The Lattissima One features an easy-to-use milk tank to froth and steam your milk and delivers it via spout right into your brewed espresso; Perfect for making luxury beverages from the comfort of your home.
Last update on 2023-09-20
Nespresso has a whole line of Lattissima machines to choose from. Check out reviews on each one:
For more Nespresso machines to consider, check out our reviews on a few of my favorites:
FAQs
What can you make with the Lattissima One?
The Latissima One uses 1 button to brew espressos or lungos. Then another button to froth and steam the milk for a cappuccino or latte macchiato.
It may be possible to brew up other beverages like a flat white or macchiato, but it may be challenging to work the frother to get the right amount of steamed milk and milk foam since the machine uses all the milk in the jug for each single serve brew.
How often should you clean the Nespresso Lattissima One? 
Nespresso recommends priming the Lattissima One once a week to keep the taste, texture, body and aroma in each brew. In addition, descaling should be done when the light comes on, or every 3 months or 300 capsules. 
Coffee Has Never Read This Good!
Sign up for a FREE newsletter to the best home brewing tips and guides
Thank you for subscribing to The Cup Coffee House Crew! There's a surprise in your Inbox 🙂
Something went wrong.
About the Author
Latest Posts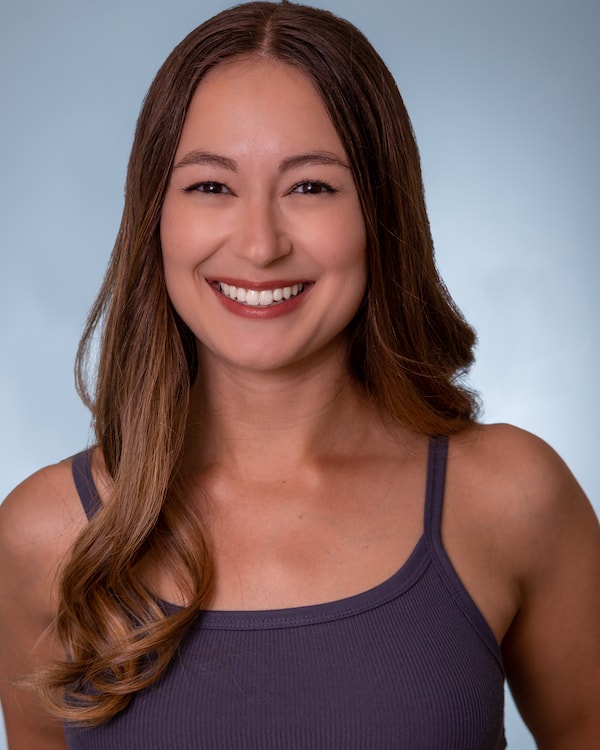 Catherine Cervone is thrilled to be writing about coffee, one of her favorite things! When not sipping an iced americano or writing, she's busy working as a musical theater performer performing in theaters and theme parks all around the U.S.
Chief Editor