Last updated on June 14th, 2023 by Jules Winnfield
I don't know about you, but the feeling I get when sipping my favorite latte cappuccino either from my local coffee house or from my espresso machine at home is unforgettable. Don't you feel like the day is now really getting started? Like you can take on the day now that you have been warmed from the inside?
So that's why its probably difficult to imagine having to try something new while your on the road or traveling. Something that may not give you the same connection and feeling to your coffee you're so used to. Even worst settling for a cup from the hotel that is neither worthy of your taste buds or the cup its poured in! So what do you do?
You may consider the advancements of portable coffee makers like the Gourmia GCM 3250 pour over coffee maker. In fact in this review, we will take a deep fine detailed look at the Gourmia coffee maker, its pour over design, features, pros and cons so you can decide if its the right coffee making machine to add your travel tool box. If you're looking for a contender that makes an incredible cup of quality coffee while camping, tailgating, or traveling keep reading on!
---
What's so good about the Gourmia Coffee Maker GCM 3250?
As we all know, there is a subtle difference in the quality of taste between coffee that is brewed via typical drip methods and the pour over style. The taste is richer and more authentic. But pour over coffee, or manual brewing as its called, can be a bit challenging to execute perfectly every single time. With so many variables to consider, such as temperature of the water, coffee bean roast profile, coffee bean grind size, and rate of water pouring, it can be more stressful than intended to produce that exact perfect cup every single time, especially on the go.
The Gourmia coffee maker GCM 3250 model aims to alleviate those challenges. Not only is it part of the Gourmia line of high quality kitchen products, tools and appliances, but it's been engineered with the same high standard of performance, innovation and value. This means the Gourmia coffee maker has the same decades long mission of making high quality foods and strong warranty behind it.
In addition, this portable coffee maker comes with a ton of features that aim to help you get what Gourmia calls the "pourfect" cup of rich flavored coffee for you without all the hassles anywhere you want. What specifically stands out?
Important Feature #1: Extensive individual control and automation
If you have the heart of a barista born to brew coffee as your life's mission or you're not that intense but you appreciate having control over the coffee brewing process, then the Gourmia coffee maker lets you become the judge, jury, and executioner of your perfect cup!
This pour over coffee maker comes with 2 different modes to brew coffee. You can choose either the manual mode and have full control over how much coffee grounds and water you want to use for that perfect pour over ratio. Or you can skip all the science and geeky measurements and let the automatic mode walk you through exactly how much grounds and water to use for the best coffee water ratio for you. This means you can choose to take as much control as you would like to replicate that great tasting cup of coffee on the go anytime you like. I just like having the choice to choose, don't you?
If you want more drip coffee makers that produce pour over quality, check out our full review on the best Zojirushi coffee makers.
Important Feature #2: Built in measurement scale
The art of a rich tasting pour over cup of coffee is the ability to replicate that same flavor over and over again. And that's not possible if you don't measure each variable and keep track of it. Probably the biggest variables are the coffee grounds and water.
So its a nice added bonus that the Gourmia coffee maker GCM 3250 comes with a built in programmed integrated scale to measure your grounds and water. With a scale you will never have to guess if you are using the exact amounts of coffee grounds and water This also means not having to carry around a separate weighing tool on your travels which would take up unnecessary space. The Gourmia coffee maker even comes with a digital display to make reading the measurements effortless.
Important Feature #3: Portable and battery operated
The beauty of the Gourmia coffee maker 3250 is you can actually have a quality cup of coffee even while you are traveling through coastal roads of California or camping in the natural forests of the Midwest.
Coming in at 2.3 lbs. and about 11.5 x 7.5 x 6.8 in., the Gourmia coffee maker is light, easy to pack, and a practical travel option. It does come battery operated (you need 3 of your own AAA batteries) but its really only used to power the digital display and scale. So you can technically still manually brew your coffee without any power at all assuming you know your coffee grounds and water measurements by heart.
If you want to see more battery operated coffee makers to choose from, check out our full review on the best battery powered coffee makers on the market.
Important Feature #4: Large brewing capacity
If you want to make more than just one cup of java at a time, this Gourmia coffee maker also comes with a 20 oz. carafe for larger pour over brews. Set your measurements and the volume you want, and in no time you'll have enough liquid fuel to get you and your group through the day.
If that's too much for just you and a friend, check out this list of 4 cup coffee makers that brew fast and take up less space.
Can Do/Can't Do
On one hand you have things the Gourmet battery operated pour over coffee maker can do to bring quality coffee with you on your travels. And then on the the other hand, there are real drawbacks to consider depending on how you like your coffee.
It can deliver a quality cup of coffee using an automated pour over method.
It can measure your coffee grounds and water with a built in scale
It can not use K cups or other coffee pods. The Gourmet 3250 is a pour over coffee maker so no surprise there
It can brew anywhere anytime. Uses batteries to power its LCD display and built in scale
It can brew up to 20 oz of coffee at a time
It can not make hot water. If you are traveling, camping, or on the road without access to hot water, this can pose a problem. You could use a fire or other heat source to boil water, but something to consider for sure. And to clarify, the batteries are not used to boil water, which is a common misconception.
It can not brew without coffee filters. You will need your own paper or cloth filters (annoying I know) to brew with the Gourmia coffee maker. But it does come with built in vertical ribbed walls in the filter holder to help extract more flavor.
It can clean up fairly easy
It can be bought on a cheap budget: $30 MSRP is fairly reasonable
How Do You Use It?
Part of the genius of pour over coffee making is its simplicity. How can something so delicious and flavorfully satisfying be so simple and easy to make? Well, its as simple as just letting gravity do all the heavy lifting and reaping the rewards for yourself!
Step 1: Place a coffee filter into the filter holder. We learned that #2 cone filters work well.
Step 2: Hit the power button to turn on the coffee maker. Select manual or automatic mode by pressing the "Mode/Unit" button.
Step 3: In automatic mode, the light will be blinking next to the cup icon. Choose how many cups of hot coffee you want to make by hitting the "Adjust" button. Max of 4. Hit the "Confirm" button when you have decided.
Step 4: Now decide on the strength of coffee. 3 different setting to choose. I prefer a medium taste myself! Hit "Adjust" then "Confirm".
Step 5: Next the coffee grounds icon will blink and tell you how much grounds to use. Grind your favorite coffee beans with a manual coffee grinder. Start pouring your grounds into the filter holder until the exact amount has been reached per the scale. Once you have enough, you'll hear a beep, and amount will read 0. Hit "Confirm".
Step 6: Lastly the water icon will start blinking. Simply add enough hot water into the filter holder. Of course, you will want to add the water slowly, with a consistent rate, and as evenly as possible to get the best flavor extraction. If you need help, try using a gooseneck water kettle like this one.
Step 7: Sit back as the brewing process works its magic in a minute or two and enjoy a steaming cup of fresh coffee.
Step 8: If in manual mode, everything is the same except you simply measure the coffee grounds and water yourself.
Step 9: Take apart the carafe and filter holder, wash with soap and water, and your clean up is finito!
What Do the Reviews Say?
We also wanted to get a pulse on how real users felt about the pour over Gourmia coffee maker 3250. What are people saying about it and does it apply to your situation before you make a decision?
Overall, most people found this coffee maker simple and easy to use and it produced a great cup of coffee. If you are a coffee purist who appreciates exact flavors and execution then this coffee maker worked well as an a travel option.
Most negative reviews came from the fact that the Gourmia coffee maker does NOT heat water for you. There was some confusion as to the purpose of the batteries as well. As we mentioned before, the batteries are used to power the digital display and the scale. So if you're using this coffee maker for emergencies in a power outage or during a camping trip where access to a hot water source may be challenging than this coffee maker is not the best choice.
How Does It Compare?
To really see how the Gourmet coffee maker GCM 3250 stacks up as a portable battery operated coffee maker we wanted to compare it to other options on the market. Here is what we found.
One of the coffee makers we discovered in the market to compare to the Gourmia coffee maker was the the Bodum. Similar to the Gourmia, the Bodum is a pour over coffee maker that makes great aromatic and flavorful coffee any coffee lover would enjoy. But there are a few differences to point out.
The Bodum does not come with a digital scale or the automatic functions like the Gourmia. So there is more trial and error with the Bodum in terms of getting the perfect ratio of coffee grounds and water.
But also no batteries are required, making the Bodum a non electric option perfect for easier travel and portability.
The Bodum comes with a permanent coffee filter. Equipped with a stainless steel mesh filter, the Bodum takes away paper filters as a concern unlike the Gourmia.
The Bodum comes with a strong glass carafe that is not only built with borosilicate for durability but also sizable at 32 ounces. The Gourmia is a little smaller and made with less dense glass.
The Bodum pour over coffee maker is a simple easy to use design similar to the Gourmet. If you prefer to have the extra coffee making features to brew the perfect cup then the Gourmia coffee maker is likely better. If you are ok with the complete pour simple basics, without worry of a filter and want a cheaper price, the Bodum could be your pick. Remember neither option will heat water for you. But if you ran out of filters, check out this article to see the list of coffee filter alternatives.
We also wanted to find a coffee maker that was travel friendly but yet quick and easy to use to compare to the Gourmia pour over coffee maker. We found the Presto MyJo as an interesting comparison. Not only is the Presto small, light weight, and extremely portable, but it comes with a slew of positive reviews. But it does differ from the Gourmia coffee maker. How?
The Presto is not a pour over coffee maker like the Gourmia. Instead it uses manual pumping action to apply pressure using hot water to extract a great tasting coffee. So while you're not getting the rich authentic flavors of pour over, you do get a strong tasting coffee.
You also can use K cups or other coffee pods as well as coffee grounds with the Presto MyJo. This adds to its convenience while traveling, camping, or commuting compared to the Gourmia.
The Presto MyJo does require hot water similarly to the Gourmia coffee maker GCM 3250. So if you are camping or away from a power source, that is something to consider.
Overall the Presto MyJo is insanely portable and easy to use, and fairly convenient. If you want super simple, no electricity, with a great tasting single serve coffee, then the Presto looks like your pick. If you want a little more hands on coffee making experience, with similar conveniences and portability, then the Gourmia is the better option.
The Final Verdict
The Gourmia coffee maker GCM 3250 is a portable, simple to use digital automated pour over coffee maker. Its simple, lightweight, easy to use and maintain. Its a great companion for the coffee fanatic who will never settle for anything less than an impeccable cup of coffee even while traveling, camping, fishing, or tailgating.
But, if you are ok with it not making hot water, and using only coffee grounds, and love being involved intimately in the coffee brewing experience, the Gourmia coffee maker may be a great option for you. Convinced?
Click Here to Grab the Gourmia Coffee Maker GCM 3250 at Amazon
You may also consider other high quality pour over coffee makers like these SCA certified machines or these BPA free coffee makers.
Coffee Has Never Read This Good!
Sign up for a FREE newsletter to the best home brewing tips and guides
Thank you for subscribing to The Cup Coffee House Crew! There's a surprise in your Inbox 🙂
Something went wrong.
About the Author
Latest Posts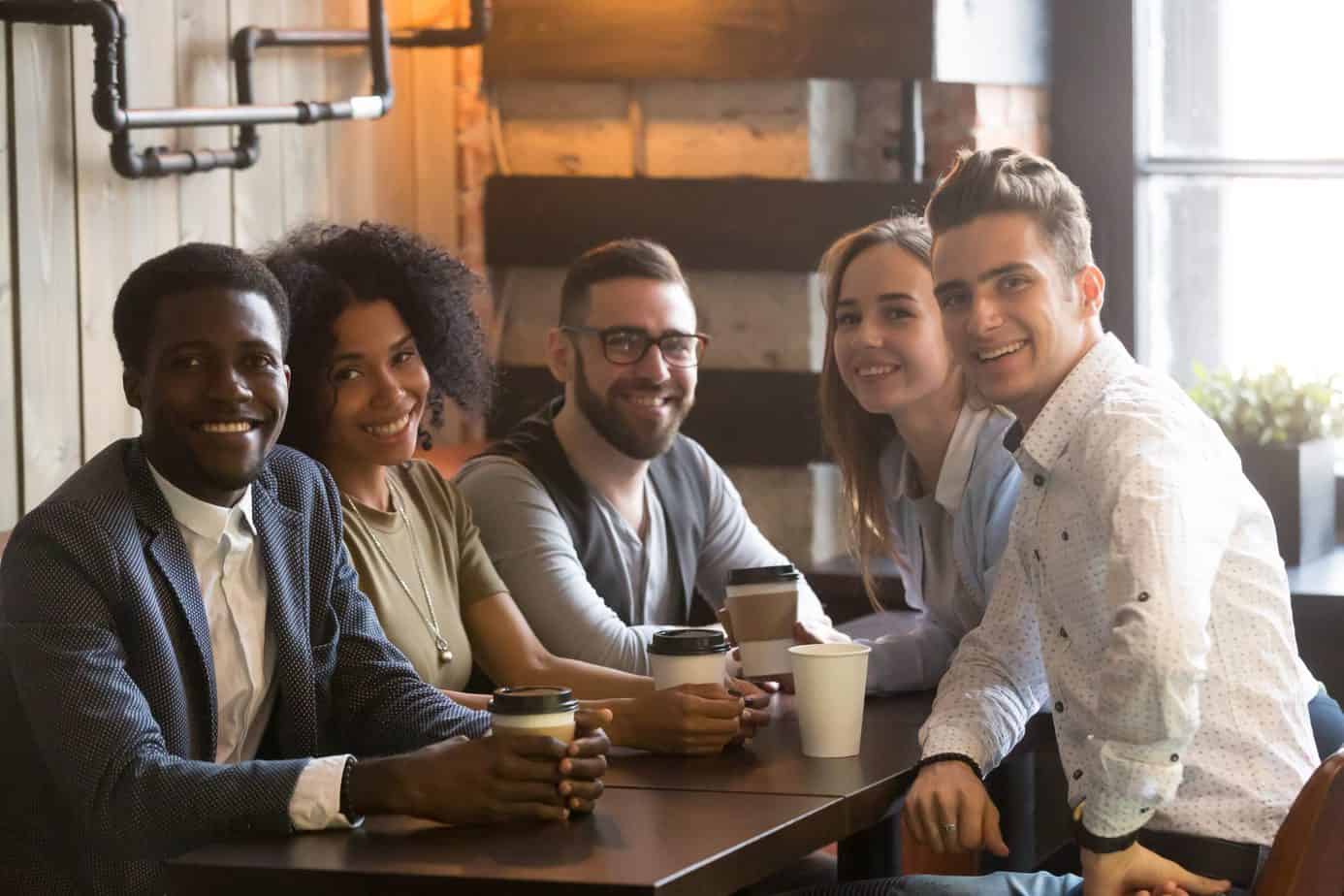 "Jules" is a pharmacist by day and investor, writer, and health nut by night. When he's not sipping on some coffee laced with MCT oil during an 18 hour fast, he is writing about how to get your coffee grind on or playing Monopoly with his 2 boys and wife. Ahh…life is good!