Last updated on June 14th, 2023 by Alex Praytor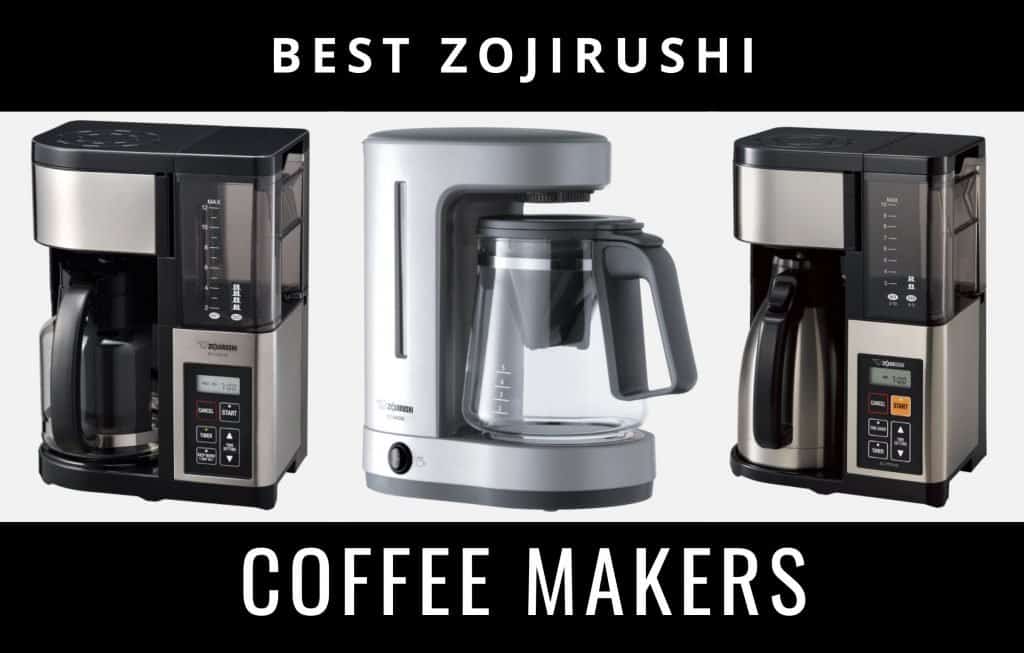 If you are an avid coffee drinker like myself (whether by choice or sheer dependence!), the one thing you care about is the speed and quality of your cup. Coffee is a seriously important part of your day and you want to make sure the coffee-maker you choose will deliver that quality cup.
But the perfect coffee maker comes with all kinds of variables to consider: how much control do you have in the process of brewing your coffee. Are settings for time and temperature set by you or the machine? Is the coffee-maker made to last? How much space will it take up on your counter? Which is the best value for the price?
In the category of drip coffee makers, the Zojirushi coffee maker has begun to draw attention in the U.S. along with its fan following, as a worthy option to making a great cup of coffee. This Japanese brand of coffee-makers is known for its ease of use and high quality cup of coffee. 
If you are looking for that high end Japanese inspired quality brew every morning, then a Zojirushi coffee maker is worth indulging in. And we have reviewed the best available models that work in American markets so you can pick the best machine for you.
After looking at all the Zojirushi models that we found on the market, the Zojirushi EC-YGC120 is our top pick. This machine is made for American use, and is high-performing with features like a carafe sensor, auto-shut off, and ice coffee capabilities. We love the amenities this machine has to offer and like it as a great choice for coffee drinkers who need that solid cup of coffee every morning!
---
What Makes Zojirushi Coffee Makers So Special?
The Zojirushi brand originally started over 100 years ago as a Japanese based company that made glass-lined vacuum bottles. These vacuum sealed bottles, which were produced for home use, led the way with ground-breaking technology for that time. Since then, Zojirushi has expanded upon their original ideas to include rice-makers, water-heaters, breadmakers, air pots, and coffee makers in their brand.  
As they expanded, Zojirushi began production in other countries to keep up with the demand. They now have headquarters based in China, Taiwan, the U.S. and others. Although the operational locations may be different, Zojirushi holds to the same manufacturing system and standard of quality at all production sites. 
How to Choose the Right Zojirushi Coffee Maker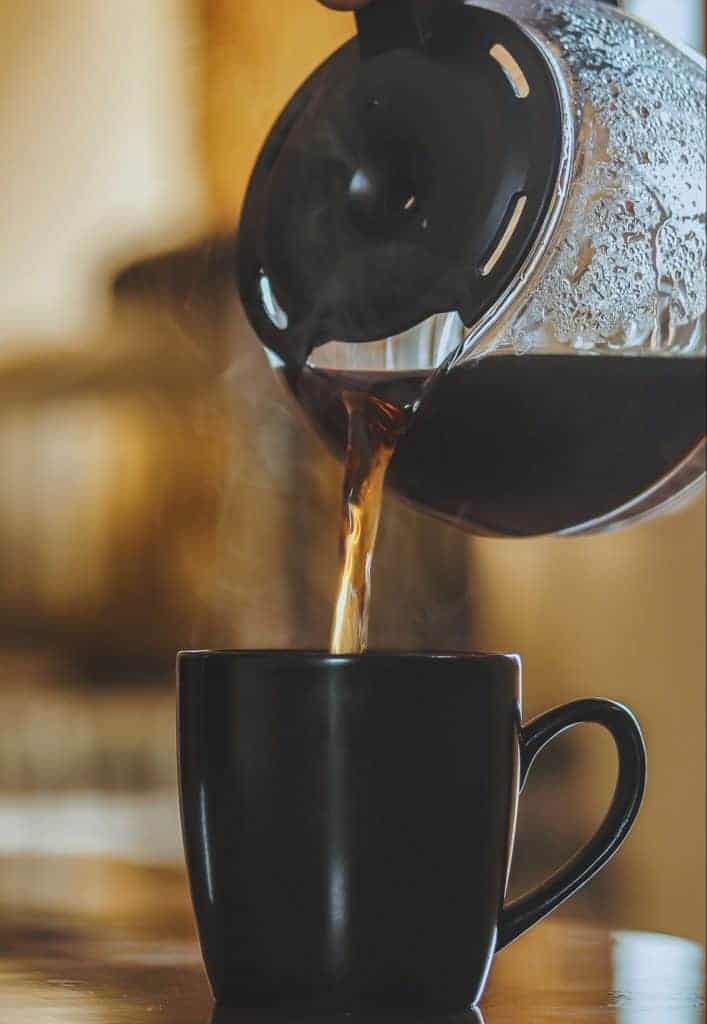 When in the market for a new coffee machine, we want the best fit for our lifestyle. Hopefully this kitchen appliance will be a part of our daily lives for years to come, so we want to choose wisely. While searching for the perfect Zojirushi coffee maker we took into consideration the following criteria:
Criteria #1: Is the coffee machine high quality?
Quality is the main goal when searching for the right brew machine. A coffee machine should work with you and not against you. The importance of a high-quality machine that you can rely on to make your morning brew should not be underestimated. Does it brew and extract at the right temperature and perform consistently well? Life is too short to drink bad coffee! 
Criteria #2: How big is it?
A Zojirushi coffee maker should fit the size of the household. If there are several coffee drinkers in your family, a big machine will be the way to go. If you live alone, a smaller pot will probably be the most efficient and deliver a steaming cup of coffee faster. 
You will also want to make sure that it fits nicely in the designated coffee spot in your kitchen. Bringing in a pot that overwhelms your space or is an inch short of fitting underneath your kitchen cabinet can be a frustrating experience. You may also consider coffee makers with internal tanks to save even more space.
Criteria #3: How many setting options does it come with?
Some coffee-drinkers enjoy the simplicity of a machine with very few settings. There is something to be said for the simplicity of on-off type machines where you press a button and it magically makes your coffee. 
Other coffee aficionados enjoy being part of the process. They want to control the settings to make sure that they will get that perfect cup every time. 
Deciding whether or not you like the machines with bells and whistles will help you narrow down your best Zojirushi machine, as the few we have here will fall somewhere in between the two spectrums. 
Criteria #4: How much does it cost?
Setting your price-range for a machine is also important. Prioritize which features are important to you in a machine to help you get a sense of where to set your budget. Most of the options on this list are reasonably priced. The right coffee maker is an investment toward the future quality of your daily cuppa!
Criteria #5: How long will it last?
When you spend the money on a coffee maker, you want to make sure that you find one to withstand your usage. Do you want to go for the stainless steel coffee carafe, or glass? Do you want a machine that gets the job done for now, or is made to last? These decisions can help you choose the right machine for you!
How We Determined the Best Zojirushi Coffee Makers
When looking at the variety of Zojirushi models, we chose to focus on the three Zojirushi coffee makers that are currently being manufactured and compatible with the U.S electrical systems. Let's see how they compare based on price, features, size, and quality.
For the best Zojirushi coffee maker, which includes pretty much everything you'd ever hope to see in a coffee machine, we recommend the Zojirushi EC-YGC120. This sleek, black coffee machine is the "Cadillac" of Zojirushi machines including many superior features. It can brew hot or iced coffee and has a special ice basket and measuring lines specifically for iced coffee usage. This pot is ideal for a multi-person home of coffee drinkers, holding 12 cups of hot coffee or 6 cups of iced. 
Hot coffee is brewed at 200 degrees Fahrenheit to hit that perfect window heat. This means a cup of coffee that has been brewed to maximum potential, but stops shy of becoming burned. The machine is made out of stainless steel for durability and maintains a sleek visual appearance. This coffee-maker is more expensive than other Zojirushi coffee makers, but it is also a higher performing model with several amenities that other models don't include. 
Things We Like:
Zojirushi EC-YGC120 uses a basket filtering system to filter grounds. The swing basket and filter basket are completely removable which makes this model easy to clean. Also, an indicator alerts the user when the machine should be cleaned. These features help to prevent your machine from becoming clogged by scale build-up, and make sure that it continues to perform well for your daily cup!
Many coffee-drinkers hand wash their coffee-pots, as not all coffee-pots are resistant enough for dishwasher cleaning. Many times coffee-pots retain some residue and oils from past cups of coffee. For the best quality cup, it is recommended to not use the coffee pot to fill the coffee tank. The Zojirushi EC-YGC120 helps keep this process separate by offering a completely removable water tank that can be taken directly to filtered water and skip the coffee-pot middleman.  
One of our favorite features on this model is the adjustable warming plate settings! This warming plate can be regulated to high, medium, or off settings. While some coffee-drinkers prefer their 2nd or 3rd cups to be as hot as their first, others prefer to keep their coffee at lower settings to avoid a burnt flavor.  
The Zojirushi EC-YGC120 also has built-in sensors to detect when the coffee pot is removed from the drip area. This is a very useful feature when you want to fill up your mug mid-cycle or if you get so excited about drinking your first cup that you forget to put the pot back! A sensor can make sure your pot stays full of coffee and not your counter. 
Another great feature is the automatic shut-off. This lets your mind rest easy when you are at work by knowing that even if you forgot to turn-off your pot, your coffee-machine will back you up and cut off automatically. This machine also comes with an alert system that can be turned on or off at your preference.
Things We Don't Like:
While the Zojirushi EC-YGC120 comes with many setting options that will make a coffee drinker's life easier, the price tag may be a bit steep for many. This model usually comes priced in the neighborhood of $130, which is considerably more than other coffee machine brands and even other Zojirushi models.  
Besides the high price-tag, another drawback to this model could be its size. This model stands at approximately 15 inches high, so if you are looking for a coffee machine to fit neatly under your kitchen cabinet, this may not be your choice. Also some customers had issues with their particular machine's water heat. This seems to not be the machine's norm, but a reoccurring flaw to make note of. 
Final Thoughts: Overall most customers were very happy with the Zojirushi EC-YGC120's features and the resulting coffee.  It is a high-quality Zojirushi machine, built with quality material, brews 12 cups of hot coffee, and provides many with that perfect cup of coffee making it is our overall best pick!
This Zojirushi EC-DAC50 currently has the most U.S. based Amazon ratings making it our "most popular" Zojirushi coffee maker. This coffee machine is a more affordable option for those of us who love to drink a good cup of coffee, but aren't too picky on how we reach that end. This machine is made out of metal-looking plastic and is usually priced in the $60-$80 range which makes it not necessarily cheap, but much cheaper than the Zojirushi EC-YGC120. It holds 5 cups of coffee, so not as much quantity as other models, but even a small amount of coffee can go a long way if it is well-made!
What We Like
This model is made for those who want to turn the pot on and let the machine do its own thing, minus the bells and whistles. Basically it runs on an on-off button without alerts or an automatic shut-off.
Standing at 11 inches tall, this Zojirushi machine will easily find a place in your kitchen. The coffee filter actually fits down inside the coffee pot which saves some headspace and also makes for an interesting view as your pot brews! 
For a clean taste that lets the coffee flavors take center stage, this model uses a charcoal filter. The filter removes impurities and minerals from the water and is an extra layer of protection against build-up in your machine. One charcoal filter should last up to two years before needing a replacement. 
Removable Water Reservoir
Like the EC-YGC120 model, this Zojirushi EC-DAC50 includes a removable water reservoir. This is a useful feature for not only filling your water tank, but also for when you want to give your machine a thorough clean. 
Things We Don't Like:
While this machine is a simple design that doesn't pretend to be anything it's not, there could be a few areas we would wish to improve. One common complaint with this model is that the glass pot is too thin and prone to breakage. Although replacement pots are available, many customers found them to be commonly out of stock when they tried to order one. 
One feature we miss most on this model is the automatic shut-off which provides another level of safety. Also there is no adjusting the burner heat.
Final Thoughts: Overall we appreciate that the Zojirushi EC-DAC50 is unassuming and simple to operate. It fits easily in any kitchen space and there is not much we need to "learn" about the machine. This is a good choice for those who enjoy simplicity and remember to always turn their pot of coffee off when leaving the house!
If the Zojirushi EC-DAC50's glass pot is prone to breakage, the Zojirushi EC-YTC100XB solves this problem by eliminating glass completely! This is one of the more expensive Zojirushi models hovering around the $200 mark. This drip machine comes with a stainless steel carafe so it is durable and also keeps your coffee hot long after it's brewed. It holds up to 10 cups of coffee, so it makes enough for a group… or to last a heavy coffee drinker until lunch time! 
Things We Like
Stainless Steel Vacuum Insulated Carafe
The stainless steel carafe is one of our favorite features of this model. We love the fact that a coffee-machine will drip directly into a portable container that we can take with us on the go! This insulated carafe keeps coffee hot without having to worry about adjusting burner temps or whether or not we will get a burned taste if we leave it too long. Durability is also a great feature, especially for those who live in a busy household!
Stainless Steel Reusable Filter
This coffee maker reduces waste by its stainless steel permanent filter. It can be removed to be washed thoroughly. If you begin to find grounds at the bottom of your mug, you can try a coarser grind, or substitute the steel filter for a paper filter. Avoid using both filters together as this may cause your machine to overflow. 
For those who like to plan ahead, this machine gives that option! This model enables you to plan your brew up to 24 hours in advance. So if you want your coffee ready to go by the time you get out of bed in the morning, this model may be a great option!
This machine also has a self-cleaning cycle in a two-step process. The water reservoir is removable as are the filter and basket, which further aids in the cleaning of this machine. These cleaning steps provide a smooth tasting coffee!
Like the EC-YGC120, this model also has an ice-coffee making option. It provides specific lines for ice coffee use and as well as special instructions in the manual for how to go from a hot brew to a cold one. This can be a great benefit in the summer months when you are looking for your caffeine kick but are loath to drink a hot cup. The carafe also helps to keep your drink just the temperature you want it, hot or cold, for several hours!
Things We Don't Like:
Brew time and coffee temperature
The most common complaints with this model are the long brew time and the water heat. Many customers recommend brewing a full pot every time for hotter coffee. If we could change one thing about this model, we would add a carafe sensor to save a mess from occurring when you want to pull out the carafe early to fill up a mug.
Final Thoughts: We love the unique design of the  Zojirushi EC-YTC100XB. A coffee maker that drips directly into a travel-friendly container is a great design for those always on the go… or for those who like to keep their coffee warm without the risk of burning their brew!
Other Zojirushi Coffee Maker Models
While Zojirushi has a variety of coffee maker models that can be found on sites such as Amazon, we chose to focus on the three that are currently on the Zojirushi official website and made for American use. 
The models that ship directly from Japan, such as the Zojirushi EC-TC40-TA, Zojirushi EC-TB40-TD, and Zojirushi EC-XA30-BA among others, have many great features but are made for a 100v electric system. Since the U.S. operates on 110v, these machines would require adapters, which could double the cost of the machine. Even with an adapter, they could burn out easily or in the worst case, create a fire hazard. Also, using these models in the States compromises the machine's warranty. 
Final Verdict: The Best Zojirushi Coffee Maker
If you are in the market for a quality coffee maker, there are many models and brands you can research before you make your final choice. Zojirushi has made its way into the American coffee-drinking market by producing machines that make a high-quality, reliable cup of coffee. 
We ranked these machines based on the model's features, popularity, and customer reviews and preferences.
If you are looking for the best, top-rated Zojirushi Coffee maker available now, go with the Zojirushi EC-YGC120 Coffee Maker, 12-Cup, Stainless Black.
If you are looking for the most popular customer preferred model, check out the Zojirushi EC-DAC50 Zutto 5-Cup Drip Coffee Maker.
If you want something versatile with the best heat preserving carafe, then get the Zojirushi EC-YTC100XB Coffee Maker, 10-Cup, Stainless Steel/Black.
If Zojirushi coffee makers are not the drip coffee maker for you, consider a high quality brand that always delivers like Kenmore, Bonavita or Cuisinart, and even DeLonghi. Or maybe go with an SCA certified coffee maker to get that golden cup quality. Or consider moving into the delicious world of budget friendly espresso beverages.
There are even coffee makers that will grind your coffee beans and brew them all in one machine, if you want a fresher cup of coffee each morning!
Want more brew styles? For a full list of the best coffee makers to choose from, see our Guide on the Top Coffee Machines for Kitchens.
Either way, we hope this research helps you narrow down the best fit for your household and its coffee-drinking needs! Now, I think its time for another cup… 
Coffee Has Never Read This Good!
Sign up for a FREE newsletter to the best home brewing tips and guides
Thank you for subscribing to The Cup Coffee House Crew! There's a surprise in your Inbox 🙂
Something went wrong.
About the Author
Latest Posts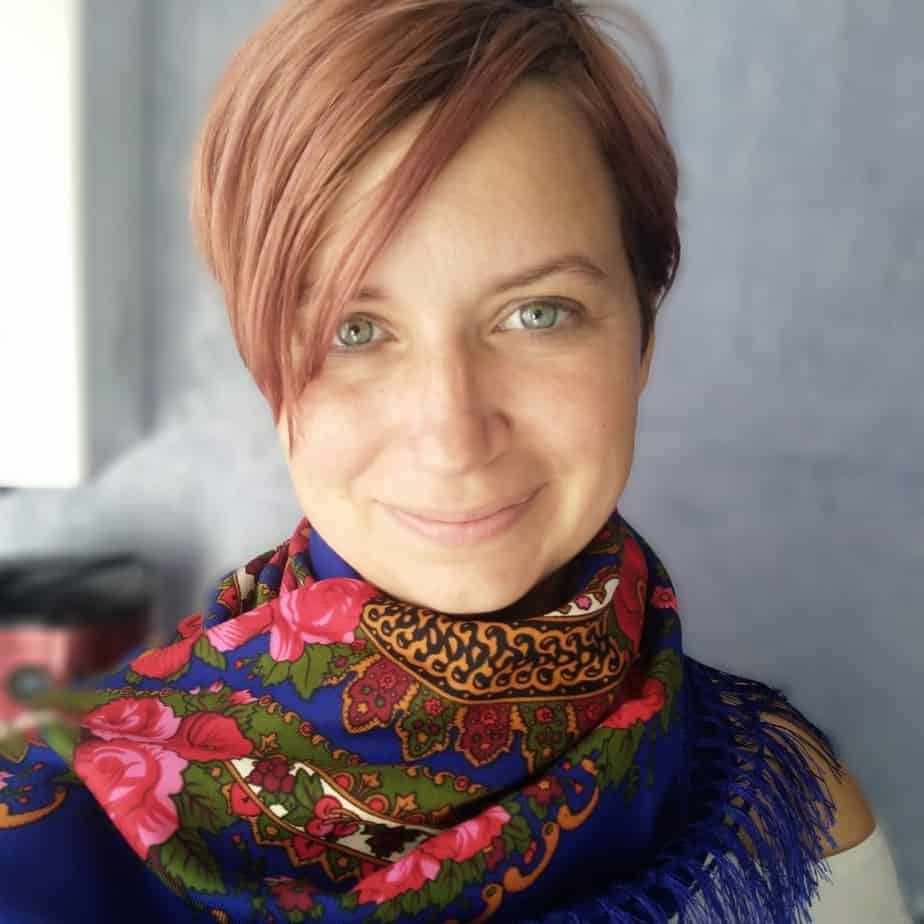 Alex Praytor worked her first job as a barista, finished college, and then took a tour to the other side of the globe. She fell in love with espresso and her would-be husband in Europe. She spends her spare time visiting native Texas landmarks, ancient castles, and all the coffee shops she finds along the way. At home, she is a mom, ESL teacher, and writer, who hones her coffee-making skills daily. She enjoys passing on her coffee findings to fellow caffeine addicts in search of the perfect cup.
Chief Editor