Last updated on September 4th, 2022 by Jules Winnfield
If you are looking for a delicious cup of morning brew, your choices are endless honestly. First, there are espresso machines, drip coffee machines, and pour-over coffee makers. Then theres the coffee beans, roast profile, the style of brew. With all of the options out there and variables, it can be hard (and exciting) to make a decision on what to drink each day! 
First, you need to know your preference. If you are looking to duplicate your favorite Starbucks lattes, cappuccinos, or maybe even a caramel macchiato, you will want to look into getting an espresso machine with milk frother. If you appreciate the process of a well extracted fresh pour-over cup, you should look for a pour-over coffee maker. If you typically drink coffee from the pot at home, then you might be looking for something like the Kenmore Elite Coffee Maker. 
In this review, we will dive deep into the pros and cons of the popular Kenmore Elite Coffee Maker. Keep reading to learn step-by-step how to use it, what it can and can not do, and how it compares to similar drip coffee makers on the market.
In a hurry? Here is the cliff notes: One of the best things about the Kenmore Elite Coffee Maker is that it's able to brew 12 cups of HOT coffee at once – on a programmable timer, at that! But the downside is this machine can be a bit more complex to use compared to the typical drip coffee maker and comes with a carafe that sometimes leaks. 
The Kenmore Elite Coffee Maker is a good fit for someone who is looking for a drip coffee machine that looks nice with higher end quality, and appreciates durability and customization with features like a water filtration system, brew control settings, and a reusable filter.
---
What's So Great About the Kenmore Elite 12-Cup Coffee Maker?
When you think about the brand that is Kenmore, most of us recognize it as a popular well known name in the home appliance space. That's because Kenmore has been innovating and creating high quality washer machines, vacuum cleaners, refrigerators and of course coffee makers for over 100 years.
In fact almost 1 out of every 3 Americans own at least one Kenmore machine in their homes. And with the recent introduction of the Kenmore Elite line of new tech machines, it means you're probably in good hands when it comes to quality, design, and efficiency going forward.
And yes, the Kenmore Elite 12 cup coffee maker is part of the Elite line.
For example: Standard is indulging in the first cup of coffee each morning.
Want to take it Elite? How about coffee that is already brewed for you when you wake up!
This is possible because the Kenmore Elite comes with a 24-hour programmable timer that prepares a full pot of coffee ready in the morning just as you roll out of bed. This means precious time savings when you had to be out the door 15 min ago! On top of that, there are a few other features that make this machine a highly-rated drip coffee maker on the market right now. 
Important Feature #1: Charcoal Water Filtration
If you appreciate a crisp full flavored tasting cup of coffee, then a water filtration device is important. The charcoal filter in the water reservoir works hard to minimize any impurities and provides the best possible flavor, whether you like it "bold" or "regular".
The Kenmore Elite also comes with a removable water reservoir, so its easy to fill up and get brewing.
Important Feature #2: Brew Control Settings
The Kenmore Elite Coffee Maker allows you to customize your cup. If you are someone who likes to control the boldness of your coffee, this could be a great option. Choose between the "bold" or "regular" settings on your machine, and enjoy!
Important Feature #3: Comes With a Reusable Filter
With keeping sustainability in mind, the Kenmore Elite Coffee Maker comes with a dishwasher-safe reusable filter. This feature alone can save you money on coffee filters (which are annoying to keep up with and sometimes throw off the taste of your coffee), and help reduce environmental waste at the same time.
Important Feature #4: Brews Up to 12 Cups
Not only can you brew 12 cups of coffee with this small lightweight stainless steel machine on a programmable timer for your group of "hangry" coffee drinkers, but you can also use the stop-and-pour function to sneak in your first cup without waiting the full brew time. The glass carafe is easy to handle and maneuver so you're less likely to spill any coffee or burn your hands.
If 12 cups is too much for just you and friend, check out this list of 4 cup coffee makers that brew fast and take up less space.
What it Can Do & Can't Do
Before you purchase the Kenmore Elite Coffee Maker, you should make sure the price tag is worth it and the machine has all the features that are important to you. 
We went through what this coffee maker can and cannot do, so you can easily decide if it's a good candidate for you.
It can be programmed to brew either regular or bold coffee with a timer setting.
It can filter your water
It can shut off automatically without use
It can be refilled easily with a removable water tank.
It can brew very hot coffee, according to customer reviews.
It can use your own coffee grounds – so no pods or Kcups here.
It can be repaired or replaced easily with its 5-year limited warranty.
It can be purchased at a reasonable price for the quality and features
However,
It cannot hold a hot temperature for more than 2 hours – This may be an issue if you want to brew one pot for the entire day. 
It cannot brew with just one touch – there are a few steps to take before your coffee starts to brew that may put some users off
It cannot be cleaned as easily – Comes with no built in cleaning function. Don't worry, we'll go over the recommended cleaning process with you. 
How to Use the Kenmore Elite Coffee Maker: Step-by-Step
Step #1: Plug in the machine in a safe, sturdy location.
Step #2: Open the top cover of the water tank and fill it with cold water. Keep in mind that the coffee grounds will soak up some water during the brewing process, so you might want to add a little extra water.
Step #3: Place your reusable gold-tone filter into the brew basket. You could also use a size #4 cone paper filter if you want. The size 2 works too for that perfect cozy fit.
Step #4: Add your favorite coffee grounds, however much you want! The experts with Kenmore recommend one heaping tablespoon for every 2 cups of coffee.
Step #5: Close the top cover and place the glass carafe over the warming plate. You're ready to brew your coffee!
Step #6: Press the program button, then decide on the boldness of your coffee and how many cups you want. Hit "Auto start" or "Brew" and its show time!
How to Set the Programmable Timer: First, press the button that reads "Prog". Then, simply use the "Hour" and "Min" buttons to set the time you want your coffee to brew. 
How to Clean Your Kenmore Elite Coffee Maker: Step-by-Step
One thing that you don't want in your coffee is bacteria or hard water deposits. To avoid this, your machine should be cleaned and maintained regularly to ensure the best tasting coffee and a long-lasting coffee maker. 
Here are the recommended steps you should take to clean your Kenmore Elite Coffee Maker:
Step #1: Make sure the glass carafe is empty and all the grounds are gone from the brewing basket.
Step #2: Hand wash the carafe with hot, soapy water and dry promptly. Place the carafe back on the warming plate of the coffee maker.
Step #3: Prepare a solution of one-part white vinegar to three parts of water and pour into the water tank.
Step #4: Run just one cycle of the coffee maker until the vinegar has gone through. 
Step #5: Pour out the vinegar and repeat two more times with clean water. This will ensure that no vinegar is left in the water tank.
Step #6: Gently clean the stainless steel outside of the coffee maker with a cloth. Don't forget to clean the warming plate too!
Enjoy a fresh-tasting cup in your thoroughly cleaned machine. The vinegar cleaning process probably doesn't need to be done but once a month.
What Do the Reviews Say?
If you want to know how a product really performs, then customer reviews are your best friend. We pulled customer feedback from websites like the manufacturer and Amazon to see what others have said about the Kenmore Elite 12-Cup Coffee Maker.
Overall we found that most people were pleased with the Kenmore Elite coffee maker, despite a few drawbacks.
One of the top reviews on the Kenmore website says this…
"This is a really nice coffeemaker. Simple and easy to use. Buttons light up when pushed to clearly indicate what is being programmed. The water storage tank is removable and is very convenient not only for pouring water in but cleaning as well."
Another rating that we found on Amazon says this…
"This is by far the best looking brewer I have ever owned. I was super impressed with the design and the programming was fairly easy to do without the manual."
So for the most part, people liked that the Kenmore Elite looks nice on their counter tops, and is easy to use. But some mentioned for example the following…
"Pros: makes terrific coffee; easy to clean; stylish design. Cons: cumbersome to fill with water and coffee; long brew times (10+ minutes for a 12 cup pot); somewhat confusing controls."
The biggest complaint that we found in our research is that the carafe has a history of leaking at the seal. A lot of reviewers complained that the silicone seal connecting the brewer to the glass carafe is not very sturdy and tends to leak.
People have also had a minor complaint about hot steam coming from the carafe. The carafe lets out steam near the handle where you grab to pour, so you may want to leave your thumb off the top to avoid burns.
But overall, people have said that this machine makes a strong, and hot pot of coffee. One reviewer suggested using fewer coffee grounds than normal if you like a regular pot since this machine brews it extra boldly.
How Does it Compare?
The Kenmore Elite 12-Cup Coffee Maker comes with a few more bells and whistles compared to other basic drip coffee makers and is priced accordingly. But, is it worth it when you compare it to similar options on the market? We checked out the Cuisinart Stainless Steel Thermal Coffee Maker and the KRUPS EC314 Programmable Coffee Maker to compare and contrast.
We first decided to compare the popular Cusinart Thermal coffee maker. After looking into both of these machines, there are some striking similarities between the two. They both are made with quality stainless steel, designed nicely, and capable of brewing 12 cups of coffee. Just like the Kenmore Elite, the Cuisinart can also be set on a 24-hour programmable timer, with an option of either a bold or regular brew. 
The differences?
The Cuisinart coffee maker is equipped with a thermal carafe instead of a glass carafe, like the Kenmore Elite. Typically, a thermal carafe keeps coffee much hotter and for much longer.
The Cuisinart is much more compact and lightweight compared to the Kenmore Elite. In fact its almost half its size and weight.
Another difference between the two is the price- the Cuisinart coffee maker is twice the price of the Kenmore Elite. 
Kenmore Elites comes with a removable water tank which makes refilling and cleaning alot easier, which you won't find with the Cuisinart coffee maker or the KRUPS Coffee Maker.
The Cuisinart comes with a self cleaning feature for easier maintenance. The Kenmore Elite does not as you may recall.
So if you want a really hot cup of coffee in a thermal carafe that takes us way less space, then go with the Cusinart. But if you're ok with a decent cup that uses a removable water tank for half the price, then the Kenmore Elite coffee maker is your better pick.
These two machines are also quite similar when you compare them side-by-side. The KRUPS Programmable Coffee Maker makes up to 12-cups of either bold or regular coffee, just like the Kenmore Elite. Another great feature that comes with both of these machines is a reusable gold-tone filter, so you don't have to keep repurchasing paper filters. Also both use glass carafes.
The differences?
The programmable feature of the Krups can be set to auto brew coffee on different times for the weekdays vs the weekend. Nice if you are the weekend sleep in kind of person!
Even though the Krups uses a glass carafe, the machine comes with a keep warm mode, which is nice for keeping your coffee nice and hot longer.
While both the Krups and Kenmore Elite coffee makers have water filtration systems, the Krups has a self cleaning feature the Kenmore lacks.
In terms of price, the KRUPS Coffee Maker is a bit more expensive than the Kenmore Elite Coffee Maker.
So both machines are practically comparable. If you want bold coffee that stays hot longer with a keep warm feature and other convenient programable features for the extra price, then get the KRUPS coffee maker. But if you want to save a few bucks to get a comparable high quality brew, minus the extra bells and whistles, then go with the Kenmore Elite.
The Final Verdict
Overall, the Kenmore Elite coffee maker is a stylish, compact machine that looks great on your countertop and makes a decent cup of flavorful rich coffee in the morning. If you are looking for a simple to use, nicer machine with a water filtration system, brew control settings, and a reusable filter that will save you money, then the Kenmore Elite 12-Cup Coffee Maker might be perfect for you. 
Some of the best features of the Kenmore Elite coffee maker are its sleek and modern design, extremely hot coffee temperatures, a charcoal filtration system to keep your coffee fresh, and a removable water tank for easy refills and easy cleaning. 
Just keep in mind the programmable features can be a bit more complex. Not terrible. But it's definitely not a one touch and go. And the glass carafe can be thing in terms of leaking and burning sometimes.
If Kenmore isn't what you're looking for, you can always consider another high quality coffee maker brand like Breville. Or you can opt for a fast single serve option like a Keurig. Keurig even has a dual single cup brewer and coffee pot option that's pretty popular.
Hopefully, this in-depth review will be useful in making a decision when you go to purchase your new coffee maker. We recommend the Kenmore Elite 12-Cup coffee maker for anyone who is looking for an upgrade from their old drip-coffee pot to a quality machine, or someone who is looking for an elevated coffee experience without breaking the bank. Convinced?
Click Here to Grab the Kenmore Elite 12 Cup Coffee Maker at Amazon.
Coffee Has Never Read This Good!
Sign up for a FREE newsletter to the best home brewing tips and guides
Thank you for subscribing to The Cup Coffee House Crew! There's a surprise in your Inbox 🙂
Something went wrong.
About the Author
Latest Posts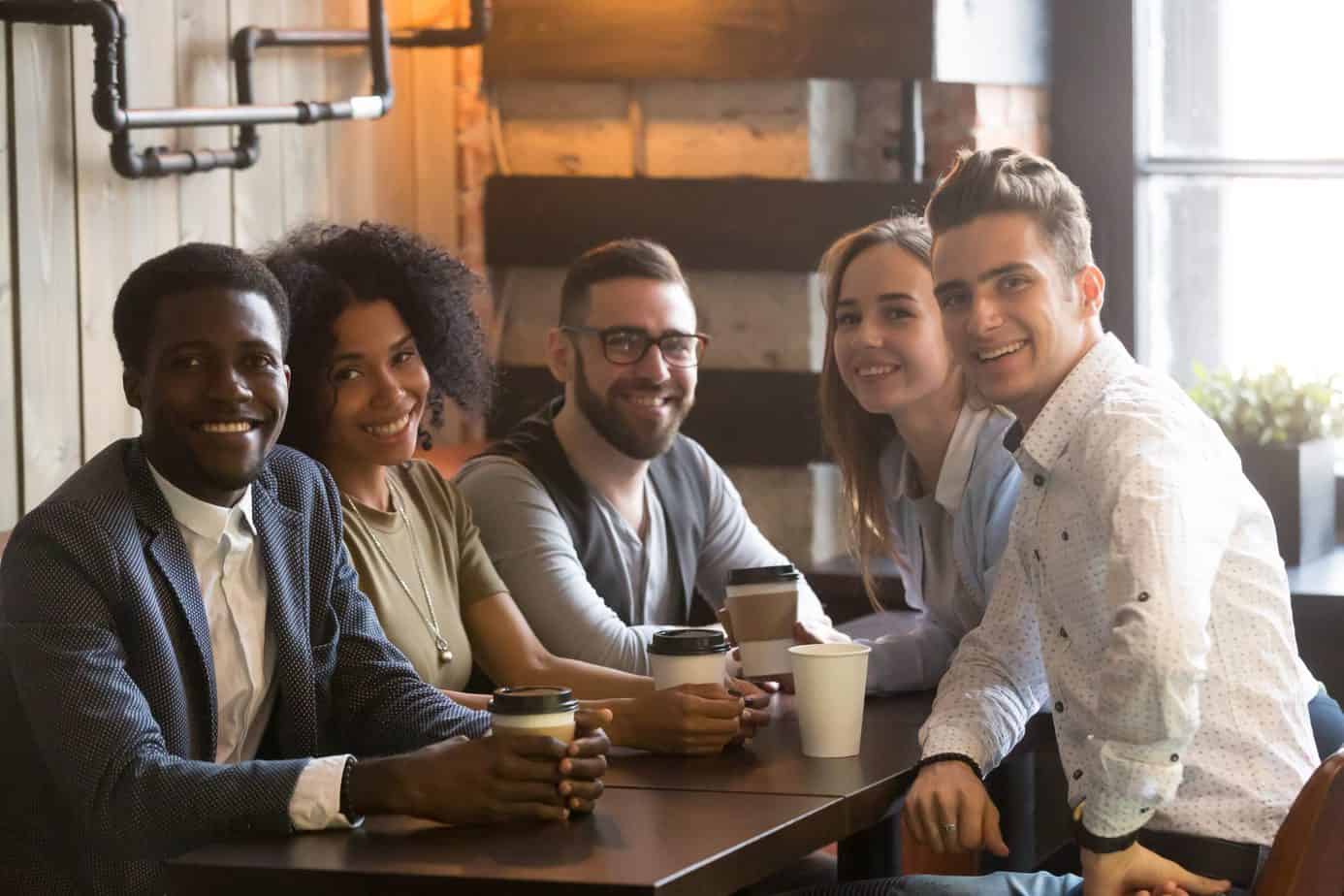 "Jules" is a pharmacist by day and investor, writer, and health nut by night. When he's not sipping on some coffee laced with MCT oil during an 18 hour fast, he is writing about how to get your coffee grind on or playing Monopoly with his 2 boys and wife. Ahh…life is good!