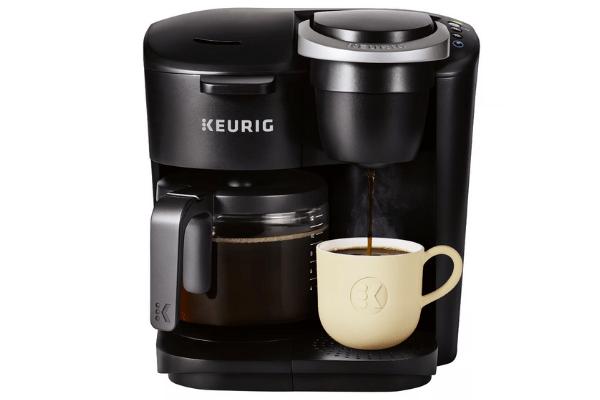 For most people, coffee is a necessary substance to start the day. I usually manage to get in a cup before my daily routine starts. But later on in the day, I'd rather make a fresh cup than reheat my morning brew. For this lifestyle, I appreciate a pod-style coffee maker because it is quick, simple to use, and the clean up is easy. Sometimes I even get to drink it hot! 
But when friends or coffee-drinking family come over, I usually gravitate back to my 12 cup coffee pot. This way, we can avoid a queue at the coffee stand, and share the joy of drinking coffee together instead of rotating through the experience.
Since 2 machines can be a little overkill in a small kitchen, the dream would be to have a machine that gives you both options in one machine. 
Enter the Keurig K-Duo.
So here's the quick summary:
The main perk of the Keurig K-Duo Essentials Coffee Maker is that it is an affordable all-in-one machine which can serve a single-cup, or a pot of coffee. This model is the most basic of the K-Duo models and is true to its name offering the "essentials" you need to make a cup of joe. It can also be a space-saver in your kitchen as it is not much larger in size than your average coffee maker. But it has been known to brew more cups then what you asked and sometimes take a little longer to brew a cup or batch of coffee.
The Keurig K-Duo Essentials is right for the person looking for a coffee maker that is easy to use, has the basics for a cup of joe, and can brew for one or for a crowd on an affordable budget. You can always step it up to a K-Duo or K-Duo Plus if you want a little more extra frills to your machine too.
Sale
Last update on 2023-03-22
---
What Makes Keurig So Special?
The Keurig brand was marketed first to American audiences in the business atmosphere. The target market quickly fell in love with the easy coffee-making method which made a fast, single cup of coffee that you could drink hot while on your coffee break. After its success in the business scene, Keurig began selling models for home-use and it has been a household staple ever since. 
Keurig partners with other big brand names in the coffee world including Starbucks and Dunkin' Donuts to bring coffee shop flavors to your home in a quick-brew style.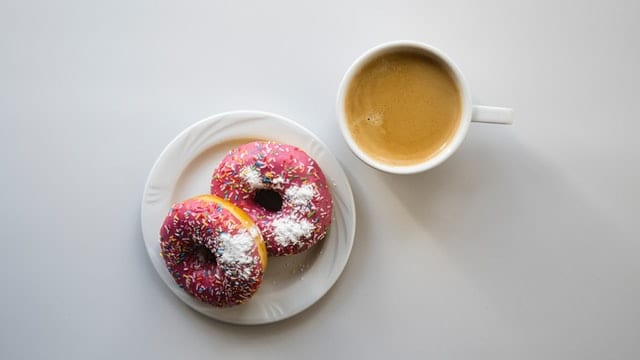 What's the Difference Between Models in the Keurig K-Duo Series?
The Keurig K-Duo Essentials is the most basic version of its two sibling machines: the K-Duo and the K-Duo Plus. While these machines also brew a single cup or a full pot like the Essentials, the K-Duo and the K-Duo Plus have a few extra features.
Some of the features which can be found on the K-Duo or the K-Duo Plus (or on both models!) include: a strong brew option, a multi-position water reservoir, more brew size choices, and carafe options (stainless steel for the K-Duo Plus). 
Both models also come with a programable carafe auto brew option so you can wake up to a nice cup of coffee every morning. The Essentials does not.
While the K-Duo and the K-Duo Plus are viable coffee machine options, for now we will focus on the Keurig K-Duo Essentials to see what it has to offer.
Why Choose the Keurig K-Duo Essentials?
While the selling point of the Keurig K-Duo Essentials is that it offers both a single cup and large batch brewing option, this machine also has some other nice features.
Endless K-Cup Options
Convenient Pause and Pour
Easy to Use Under Cabinet Design
"Add Water" Light Reminder
Compatible with the Gold Tone Reusable Filter for Waste Saving
Space Saving Small Footprint
Endless K-Cup Options
Since Keurig is one of the most widely used pod-machines, they have the corner on the market with their K-cup flavor and brand varieties.
Also, the K-Duo Essentials model doesn't use barcode technology to scan its pods. This means that you will be able to brew your favorite licensed and non-licensed brews in this machine.
 Convenient Pause and Pour
One of my favorite options on this machine is its auto pause and pour option. This feature allows you to get a cup fresh off the pot without having to wait for it to finish its cycle.
Let's face it, I have been known to sneak cups of coffee off brewing pots even without this option, but with the pause and pour I won't need to clean up a mess after.
Easy to Use Under Cabinet Design
A nice feature of this machine is its swing filter basket on the coffee pot side. This allows you to keep your coffee maker in place while filling it up with your favorite grounds.
The only tricky bit is that the water tank is in the back for this design. Some customers solved this problem by placing their machine on a lazy susan (yes thats what they are called!) to easily refill the water tank without moving the coffee maker out of its place.
"Add Water" Light Reminder
Since the water tank is on the back of the Keurig K-Duo Essentials, you may not necessarily notice that the water is depleted. In this circumstance, the "add water" light on the top of the machine should come on to prevent you from burning up your machine by running it on dry.
Compatible with the Gold Tone Reusable Filter for Waste Saving
One downside to the K-cups is the waste they create. If you are concerned with reducing the amount of waste involved in your cup of coffee, you will be happy to know that this machine is compatible with a semi-permanent gold tone reusable filter for the pot side. 
This filter cuts down on waste while also removing impurities from your grounds to give your coffee a clean taste. This machine doesn't always come bundled with the filter, but the good news is the filter is designed specifically to work with the Keurig K-Duo Essentials. 
Space Saving Small Footprint
While the Keurig K-Duo Essentials is not necessarily "small," it doesn't take up much more space than an average coffee maker. It takes up space on your counter top equal to about 12 X 13 inches, and is about 13 inches tall.
Also, since it combines a drip machine with a single-serve machine, you will be taking up much less counter space than you would if you used 2 separate machines.
Can and Can't Do (Keurig K-Duo Essentials Pros and Cons)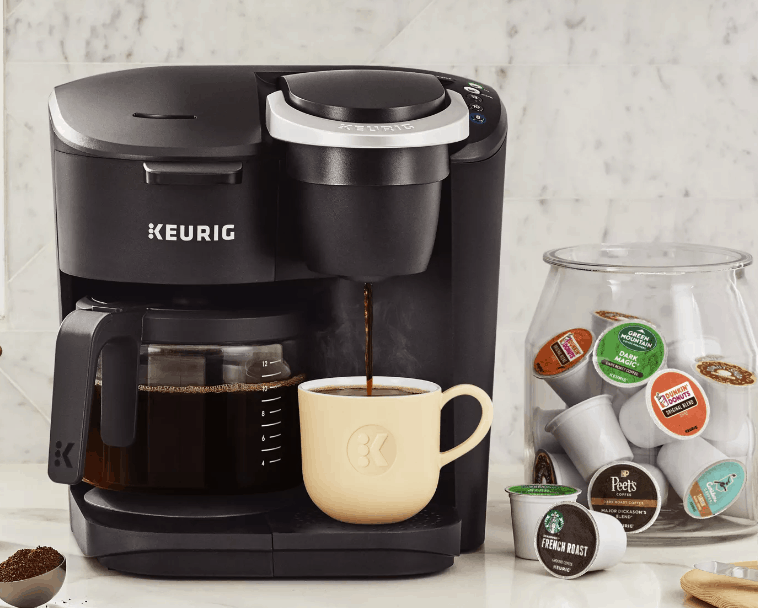 The Keurig K-Duo Essentials has its pros and cons like every machine. Before making your final decision here is a rundown of things this machine can and can't do: 
It can be used easily
It can make a good under-the-cabinet option.
It can brew a full pot or a single cup.
It can let you know when the water tank is running low.
It can be compatible with a reusable K-cup, a gold-tone filter, and other pod brands.
It can take up less counter space than 2 separate machines.
It can pause your coffee stream while you grab a cup mid-brew.
It can't time your brew to be ready in the morning with a preset option.
It can't make you a "strong brew."
It can't brew a shot or steam milk.
It can't always brew a fast cup or batch
It can fit in well with a budget.
How to Use the Keurig K-Duo Essentials
The Keurig K-Duo Essentials is a pretty straightforward machine which allows you to brew coffee in two ways. You can use the usual drip coffee pot method or brew a K-cup just for one.
Step 1: Fill the water tank
For either the pot option or single-serve, you want to make sure the water tank is full for the first step. Many customers noted that the water tank seems to run out fast with this machine. Somtimes it even uses more water than what you programed it for.
The water reservoir is 60 oz, so it should be able to make several single serve cups. The smallest size cup possible with this machine is 8 oz, though, so it will run through water quicker than the Keurig's that allow you to brew 6 oz cups and shots. 
You also need to install a water filter for your Keurig K-Duo. It doesn't come with it, so you will need to purchase one seperately.
If you choose to brew a pot, it is pretty similar to a regular drip machine, and brews the amount of water you add to the machine. So, if you are planning to brew the full 12 cup pot, you will need to fill the reservoir to the full 60 oz. 
If having to fill the water reservoir over and over sounds like a pain, then it may be possible plumb your machine to a water line.
Step 2: Add coffee grounds or pod
On the single-serve side, just pop in your favorite pod. 
For the pot option, you can open the swing basket to add your favorite grounds. Of course, we always recommend grinding your own coffee beans to get the best flavor and aroma.
And since it comes with a reusable gold tone filter, you won't need to add a paper filter unless you just want that extra protection from the grounds.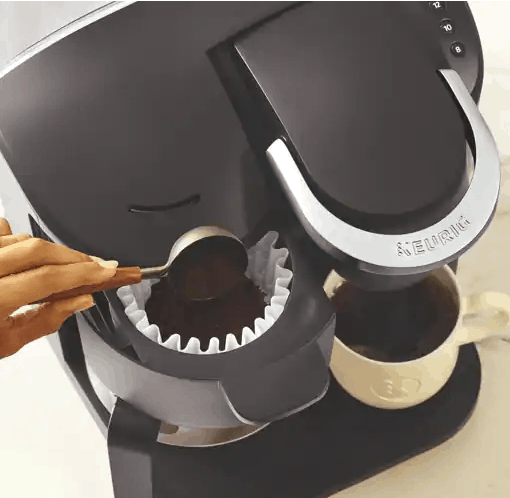 Step 3: Choose your brewing option
When you have chosen your brew, go ahead and press the size cup you want. You can choose between 8 oz., 10 oz., and 12 oz. on the single serve side.
For a pot, just press the button and let the machine do its job. 
One drawback compared to other single serve machines, is the brew time. Some customers experienced a longer than average brew time with this machine. A few mentioned 20+ minutes for a full pot and 2-3 minutes to brew a single cup from start to finish. Luckily the "pause and pour" option can let you in on a cup before it is done! 
Step 5: Dispense directly into your mug, travel mug, or carafe
The Keurig K-Duo Essentials can brew directly into your mug for a single-serve cup. It also has a removable drip tray which allows you to brew into your travel mug. This can be a great asset when you are racing out the door!
On the coffee pot side, the Keurig K-Duo will brew into a glass carafe.
Most customers agreed that the flavor of the coffee was solid (although some missed the bold brew option) and appreciated that the brew came out piping hot.
Step 6: How to Clean the Keurig K-Duo Essentials
Any coffee machine will need some routine cleaning to be able to keep up with the constant coffee demand. For everyday cleaning, you can simply take off the removable pieces and wash each piece using soap and water
It is also recommended to descale your machine at least quarterly. You may even consider monthly. It seems many issues can arise when the machine isn't clean.
To descale your K-Duo Essentials, you can use a Keurig descale solution bottle or pouch and follow the instructions for your machine. As you have probably guessed, you will need to descale the single cup side and then the coffee pot side in two separate steps.
---
How the Keurig K-Duo Stands Up to the Competition
While we love the duo concept on the Keurig K-Duo Essentials coffee maker, there are other machines on the market that have a similar concept. Let's see how the Keurig K-Duo stands up to its competition…
The Hamilton Beach 2-way Brewer also offers a pot or single cup option. The Keurig K-Duo Essentials and Hamilton both also have a "pause and pour" option, which allows you to get your first cup of coffee while the machine is still brewing without creating a mess. They also both can be used with the taller travel mug.
But there are differences between the two machines:
The Hamilton Beach is not compatible with K-cups. (Moment of silence here.) The Hamilton beach relies solely on coffee grounds and offers a mesh scoop that can be popped directly into the single-cup side as a mini filter.
The Hamilton Beach has a few more features than the K-Duo Essentials. This machine has a bold option and a preset timer option unlike the K-Duo. It also has a larger water tank at 96 oz.
The Hamilton Beach is a cheaper option than the K-Duo Essentials. You can find this machine for under $100.
The Keurig is a better under-cabinet option. The Hamilton Beach is a top access machine that will need to be pulled out from under a cabinet to prepare your brew. 
These 2 machines are both solid options for a pot and single-serve combo. I like the fact that Hamilton Beach manages to offer a few more amenities at an even lower price. But the biggest drawback to the Hamilton Beach 2-way Brewer for me would be that there is no K-cup option. When I want to grind my own coffee, I can brew a small pot, but when I am looking for a quick cup with easy clean-up the pod option is a nice one to have. 
The Cuisinart Coffee Center is also a 2-in-1 machine like the Keurig K-Duo Essentials. Each machine offers a glass carafe option and a single serve option. Both single serves offer 3 cup sizes. (The Cuisinart offers 6,8, and 10oz sizes.) And the Cuisinart is also compatible with K-cups. 
While the main idea is the same, there are also some differences in the 2 machines.
The Cuisinart has 2 separate water reservoirs, instead of a shared tank like the Keurig. Theoretically, it should be helpful to have a tank dedicated to your single serve machine. But then, you also have 2 tanks to keep monitor and keep full as opposed to just one. 
The Cuisinart has extra features. When the Keurig K-Duo added "Essentials" to its name, it meant just that. The Keurig K-Duo Essentials will not be the machine you are looking at for its extra features. The Cuisinart does provide extras, however, such as a timed brew, a bold brew option, a temperature control and a self-clean option.
The Keurig is a better under cabinet option. The Cuisinart runs a few inches slimmer on the sides, but the height for both is around 15 inches. This means that either model should fit well under standard kitchen cabinets. But, the Cuisinart's coffee pot is a top-access machine, which requires you to pull out your maker for each use. The Keurig has a swing basket, which allows your coffee maker to remain under the cabinet while you prepare your grounds for your pot of coffee.
The Keurig is the more budget friendly option. While prices can fluctuate on the market, the Cuisinart can end up being twice the price of the Keurig K-Duo Essentials.
The Keurig K-Duo Essentials and the Cuisinart Coffee Center both offer full pot and single-serve options, but the Cuisinart would be the higher performing machine between the two. If you are ok with just the basics, simple functionality that can fit nicely underneath your cabinet for an affordable price, then go with the Keurig K-Duo Essentials. You may even consider the other models in the K-Duo Series.
But if you like the idea of separate water reservoirs and more brew options, and automation, then the Cuisinart Coffee Center may be more valuable to you and worth the extra cost.
Final Verdict
The Keurig K-Duo Essentials coffee machine is designed to suit your style of coffee drinking and a well-rounded lifestyle. You can choose to make a pot to serve several coffee fans at once, or brew up a quick, single-serve cup before you head out the door. 
I like the fact that this machine is a 2-in-one and can save space on my countertop. The K-Duo Essentials has the basic functions to make an all-American cup of coffee. It also offers a fair value at its price point and serves up caffeine in the Keurig flavors that America depends upon to get through the day.
The Keurig K-Duo Essentials may be for you if…
You like the flexibility of brewing a full pot and single serve.
You have limited kitchen space.
You enjoy the ease of a pod brew.
You find low-tech machines less intimidating.
The Keurig K-Duo Essentials gives you the option to brew a big batch for a group or a single-serve just for you. Since it is a 2-in-1, it has a smaller footprint than 2 separate machines hanging out on your kitchen counter would. 
This machine has all the basics you need to make an American-style cup of coffee quickly and painlessly. There is nothing fancy about this machine so you don't have to spend time reading the manual to figure out how to work any bells or whistles.
So if you are not into fancy brews, and just want your dependable cup of joe, this may be a good option for you. 
The Keurig K-Duo Essentials may not be for you if…
You rely on a timer to brew up your coffee in the morning.
You are not a K-cup fan.
You don't want to deal with a carafe issues.
You are looking to make lattes and cappuccinos.
If you really use the timer function to make a morning pot of coffee, it may be difficult to start going without it…I'm guessing Keurig figured the quick, single-serve option on the right-hand side would suffice for those early-risers who are looking for caffeine first thing in the morning. But then, there are some coffee users who aren't fans of pod coffee brews. It does seem like quite a few people opted to upgrade their K-Duo Essentials to a K-Duo for this reason alone.
If you are not a fan of pod coffees, it probably won't be worth it to buy a coffee maker with a single serve pod option… unless you have Keurig fans coming to your house often.
The carafe seemed to be an area where some people had issues, including it leaking, breaking easily, and not easily replaced.
If you are looking to make lattes and cappuccinos, it may be worth it to choose a different machine. This machine does not include a milk frother, and there is also no "shot" option with this machine. In fact, the smallest cup this machine makes is an 8 oz. Instead you may consider the Keurig K Cafe or Nespresso options.
Wrap Up
Overall, the Keurig K-Duo Essentials is a nice machine if you are looking for a coffee maker that is easy to use, has the basics for a cup of joe, and can brew for one or for a crowd. This machine is also easier on the budget than others in the Keurig line and is even cheaper than many of the single-serve machines. The Keurig K-Duo Essentials can be a good choice for someone who wants to streamline the coffee making corner with a 2-in-1 machine, and who is willing to give up a few functions for a better price. Convinced?
Get the Keurig K-Duo Essentials Coffee Maker From Walmart.
Coffee Has Never Read This Good!
Sign up for a FREE newsletter to the best home brewing tips and guides
Thank you for subscribing to The Cup Coffee House Crew! There's a surprise in your Inbox 🙂
Something went wrong.
About the Author
Latest Posts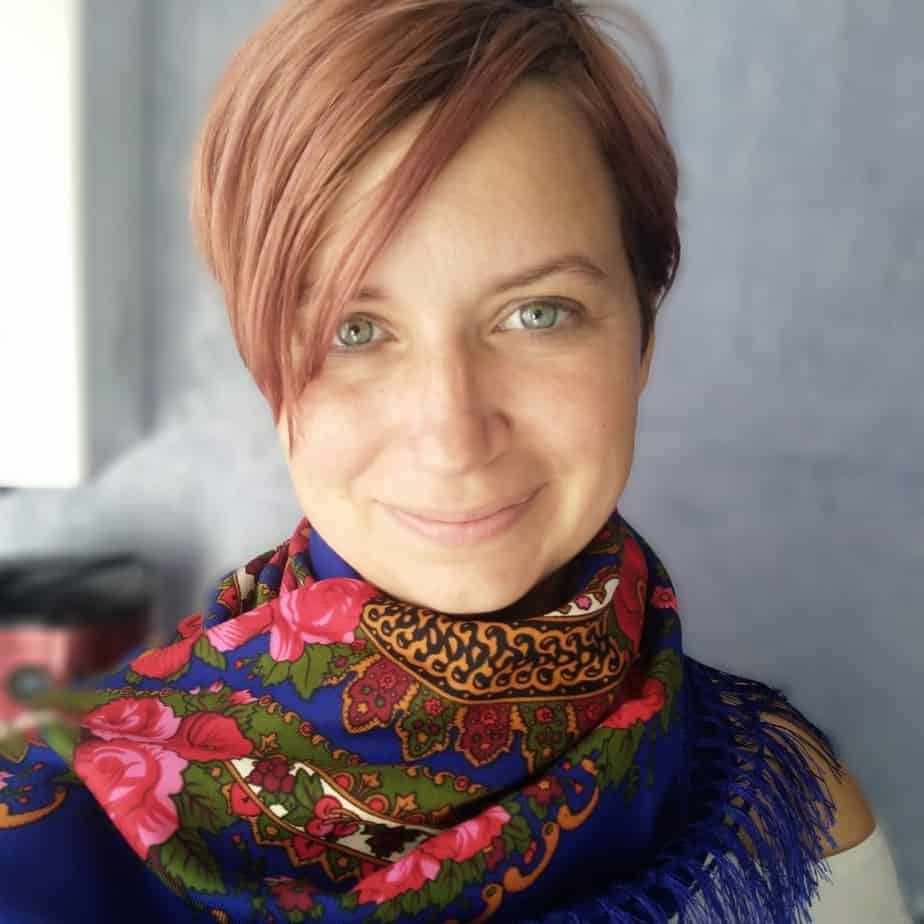 Alex Praytor worked her first job as a barista, finished college, and then took a tour to the other side of the globe. She fell in love with espresso and her would-be husband in Europe. She spends her spare time visiting native Texas landmarks, ancient castles, and all the coffee shops she finds along the way. At home, she is a mom, ESL teacher, and writer, who hones her coffee-making skills daily. She enjoys passing on her coffee findings to fellow caffeine addicts in search of the perfect cup.
Chief Editor