Last updated on December 7th, 2022 by Catherine Cervone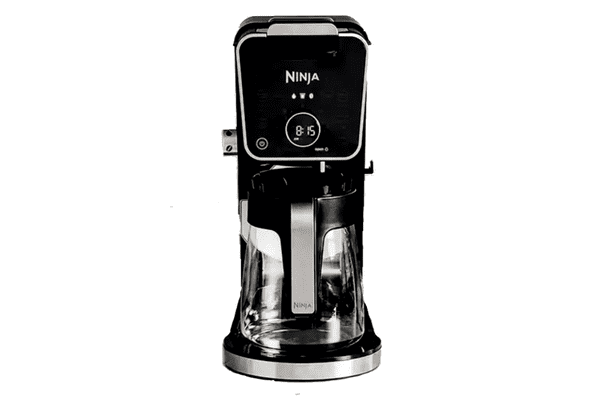 Have you ever wished you could take up less space on your kitchen countertop by combining your Keurig and drip coffee makers into one machine? Does the idea of a pot of coffee in the morning and an easy afternoon mug of coffee espresso from a pod appeal to you?
Ninja DualBrew Pro Specialty System
Performance -

9.6/10

Ease of Use/ Maintenance -

9.4/10

Build & Quality -

8.8/10

Design & Features -

9.1/10

User Satisfaction -

9/10
Final Verdict
The Ninja DualBrew Pro is compact, easy to use, and versatile. It brews multiple modes of coffee fast using K-cup pods or ground coffee from single cup to a full carafe. A quality, well made coffee maker perfect for households who need flexibility in the morning.
If so, then the Ninja DualBrew Pro system could be the perfect fit for you.
Want the quick summary? With a compact kitchen countertop design, great features in a range of areas that are appealing to a variety of coffee drink lovers, and easy cleanup all tied up with simple usability, we say the Ninja DualBrew Pro System is a no-brainer to "add to cart." It only has a few downsides, like a higher price point than some competitors and no heating steam wand. 
But for the features included, especially my favorite, the "Over Ice" mode, we think this purchase is well worth it. And would make a great machine for individual coffee drinkers as well families who want to gather around with a cup.
Ninja DualBrew Pro
The Ninja DualBrew Pro is compact, easy to use, and versatile; Brews multiple modes of coffee fast using K-cup pods or ground coffee. Perfect for households who need flexibility in the morning.
Last update on 2023-09-17
---
Why do you care about the NinjaDual Brew Pro?
Ninja, part of the SharkNinja family brand, isn't new to the coffee appliance game, with a wide variety of machines currently on the market. Being a quality kitchen appliance maker, their goal is to create a coffee maker for every customer's needs. The Ninja CFP301 DualBrew specialty coffee machine features:
All-in-One Coffee and Pod System
Feature Modes for Everyone
Range of Brew Size Options
Easy Cleanup
1. All-in-One Coffee and Pod System
While some coffee systems take an all-in-one approach by brewing coffee, tea and espresso-like beverages, this brewer accomplishes each task in a unique way. It satisfies ground coffee and K-cup drinkers by allowing users to brew both in the same basket.
The Ninja DualBrew Pro also makes espresso-like shots with a concentrated brewing mode, further mentioned later. And it has a boiling hot water setting that can assist in brewing tea or foods like soup and oatmeal.
2. Feature Modes for Everyone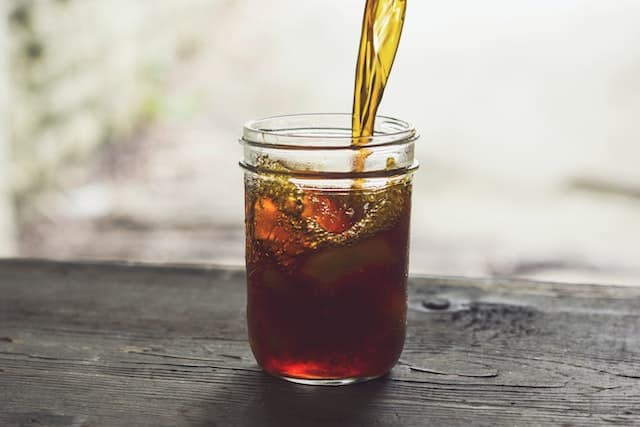 The Ninja DualBrew Pro specialty maker is equipped with a mode that will satisfy every coffee drinker in the house, and the picky in-laws from out-of-town, too!
The Classic feature is perfect for a morning cup of coffee.
The Rich brews is slightly stronger to get the taste of those beans.
The Over Ice is my personal favorite, as the machine uses this feature to give you an iced coffee product that has been especially brewed to give its true flavor without being watered down.
And lastly, Specialty, gives users a concentrated coffee shot meant to mimic espresso, perfect for those coffeehouse-type beverages. 
3. Range of Brew Size Options
While the Ninja DualBrew Pro specialty coffee maker allows you to brew coffee in different mediums and modes, it doesn't stop there. It has the ability to craft 13 differently-sized cups of coffee, 9 with the ground coffee feature and 4 from the K-cups or coffee pods. This is helpful for making coffee throughout the day and adjusting to every user's needs.
4. Easy Cleanup
Getting ready in the morning is easy with nearly every part of the Ninja DualBrew Pro being dishwasher safe. The assigned pod basket can be easily removed to brew a pot of coffee (with the included 12-cup glass carafe) right after your mug from a K-cup.
How to use the Ninja DualBrew Pro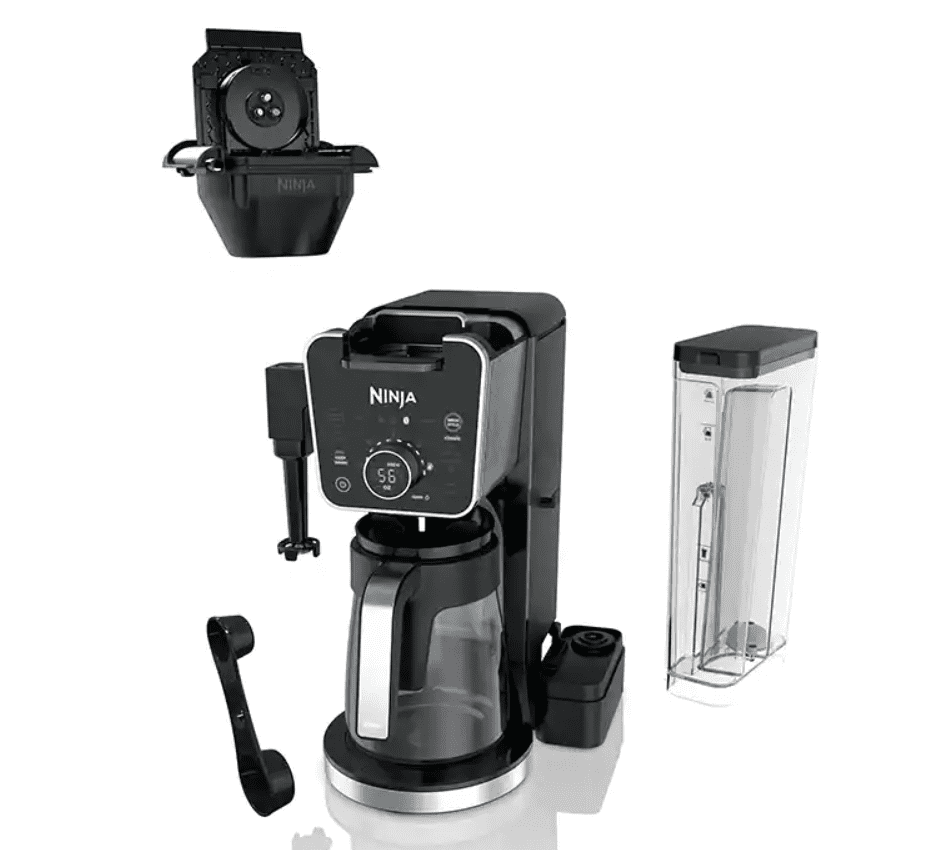 The Ninja DualBrew Pro aims to provide a coffee solution for the user who wants flexibility in their brew type and size while not being confined to either coffee grounds or pods. I would say it definitely accomplishes this goal, and provides a variety of additional features that make it worth the $200+ price tag.
Don't worry about learning a completely new system, as the features are simple to use. 
Step 1: Plug in and turn on your Ninja DualBrew Pro appliance.
Step 2: Remove the water reservoir and fill with water. This water reservoir can actually sit in two different positions on the Ninja machine for maximizing your counter space. Choose either the front or the side depending on what's best for you.
Step 3: Choose whether you'll be brewing with coffee grounds or K-cups. If brewing with K-cups, insert the removable K-cup/coffee pods attachment. If brewing with ground coffee, insert a paper filter or a permanent ground coffee filter, sold separately.
Step 4: Add the coffee to the machine. If using ground coffee, the included Ninja scoop lists how much coffee to use for each size and setting. It's handily printed right on the scoop. 
Step 5: Select the size and brew style for the coffee. There are four different brew modes to choose from in this model, and these can be selected for both ground coffee and K-cup brews.

Pick among 13 different sizes, with 4 of those for the pod brews and the other 9 for ground coffee, going all the way up to a full glass carafe (included).
If brewing on the Specialty mode for an espresso-like beverage, the machine will only craft 4 ounces of liquid.
There's also a delay brew option you can set for later. 
Step 6: Sit back and enjoy your drink! This machine is easy to clean, with nearly every part being dishwasher safe. 
Pros and Cons to Consider
Things We Like:
Size Options – Customers love the many size options they get with this machine. It can make a full carafe or a quick travel mug in a matter of minutes.

For pods: 6, 8, 10, and 12 oz.
For grounds: Small Cup, Cup, XL Cup, Travel Mug, XL Travel Mug, ¼ Carafe, ½ Carafe, ¾ Carafe, or Full Carafe
Quick Brew – This Ninja system can brew a coffee pod in a shorter period of time than a Keurig upon startup; About 1-2 minutes
Modes for Everyone – Four brewing modes to satisfy every coffee preference.
Milk frother – pull-out milk frother to make specialty beverages like lattes and cappuccinos. 
Warming tray – The automatic warming plate turns on to ensure your hot beverages stay fresh for up to four hours after brewing. 
Drip stop – This feature is perfect for grabbing that cup of coffee mid brew. 
Intelligent Temperature Control – Ninja's "Thermal Flavor Extraction Duo" is specially formulated with shower heads that ensure every coffee ground gets saturated well enough for optimal extraction and great tasting coffee.
Specialty brews – With "Over Ice" and "Specialty" brews that simulate espresso, you can get the coffee house feel at home. 
Programmable delay brew option
Easy to use touchscreen display
Boils water – for fresh hot tea brewed in minutes with no hassle.
12 cup glass carafe included
Removable and adjustable 60 oz. water reservoir
Compact and saves space on kitchen counter tops at 7 in. wide, 14 in. long, 15 in. high
Easy cleanup and maintenance – Many of the pieces can go straight in the dishwasher.
Stellar feedback – This machine has garnered overall high ratings on many of the top online retail sites!
Things We Don't Like
No Heating Milk Frother – While this isn't uncommon for comparable systems of its price range, the Ninja DualBrew Pro model is not equipped with a heating steam wand.
No Specific Temperature Control – If you're looking to take complete control of your brewing with a full set of temperature controls, this isn't the appliance for you.
Higher Price Point – There are some similar models on the market, like the Hamilton Beach FlexBrew models, obviously nearly identical in name to the Ninja DualBrew Pro, that are significantly more inexpensive. 
No Tea Brewing Basket – Unlike its cousin, the Ninja Hot and Cold Brewed System, the DualBrew Pro doesn't have a dedicated tea brewing basket. At least there is a dedicated water line so it doesn't contaminate your boiling hot water for tea with leftover coffee grounds in the brew basket. 
Grinds in the Cup – Some customers have experienced issues with their K-cup brews pouring used coffee grinds into their mugs of coffee. 
How does it compare?
Both these brands are well-known and frequently seen in department and home goods stores. They're similar in many ways:
Both brew K-cups and ground coffee
Both have delay brew functions
Both are built with a warming plate
Both include large carafes (10-12 cup)
But have some differences:
The Ninja DualBrew Pro has a smaller footprint compared to the FlexBrew

Ninja saves on kitchen countertop space, as it utilizes the same brew basket and brewing system for both ground coffee and K-cups simply by adding a basket attachment for the pod brews.
The Hamilton Beach machine functions in two completely separate compartments and dual brew heads, giving the machine a larger footprint.
The Ninja model wins on more brew mode settings with four modes vs. Hamilton Beach's two modes: regular and strong.

Those four different brewing modes, and the ability to use them for ground coffee or K-cup brewing, will seem like a luxury in comparison.
The Hamilton Beach FlexBrew models have the Ninja beat on price, ranging from $100-$120 with the Ninja DualBrew Pro at $229.
Is it worth almost a hundred dollars more? If you're looking for the wealth of features and size options that come with the Ninja DualBrew Pro, yes. If you want dual single serve pods and carafe functionality without the steep price tag, go with the Hamilton Beach. 
Final Verdict
The Ninja DualBrew Pro 12 cup specialty system is a great coffee maker for those looking for a machine that can do quick and easy K-cups or big carafes of coffee. Its compact in size, and versatile, and feature rich. Like making boiling water for tea or even oatmeal right into your mug without passing through the brew basket. Your tea won't taste like yesterday's coffee!
It comes with a number of size options perfect for every occasion, and a good-sized water reservoir that will last you through several cups. The warming plate, milk frother, and drip stop are great features, and the brew modes provide something for every coffee drinker in the house.
If you only find yourself drinking big pots of coffee on occasion, mostly sticking to small cups of coffee brewed with a pod, this machine probably isn't worth it given its price tag. But if you find yourself wishing you could combine your drip coffee makers and the convenience of K-cup machines into one, all with the specialty features of brewing espresso-like beverages, or find yourself wanting a pro specialty coffee system, the Ninja DualBrew Pro is a great choice. 
Ninja DualBrew Pro
The Ninja DualBrew Pro is compact, easy to use, and versatile; Brews multiple modes of coffee fast using K-cup pods or ground coffee. Perfect for households who need flexibility in the morning.
Last update on 2023-09-17
For more Ninja coffee makers to consider, check out our reviews on the:
FAQs
Does the Ninja DualBrew Pro make espresso?
While this appliance can make a concentrated espresso-like coffee that can be mixed with milks or matcha to create lattes and other specialty beverages, it cannot technically make espresso. The Ninja DualBrew doesn't utilize the pressure needed to create authentic espressos.
How do you clean the Ninja DualBrew Pro?
Most of the parts are dishwasher safe. Break down all the parts and toss them in. Or, like the milk frother, wash and rinse easily. The machine is also equipped with an Intelligent Clean Cycle for descaling the appliance as needed.
Coffee Has Never Read This Good!
Sign up for a FREE newsletter to the best home brewing tips and guides
Thank you for subscribing to The Cup Coffee House Crew! There's a surprise in your Inbox 🙂
Something went wrong.
About the Author
Latest Posts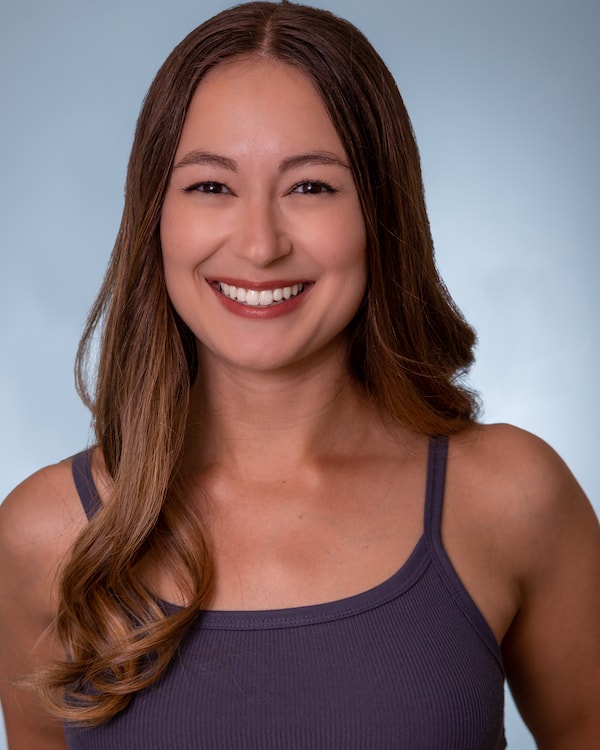 Catherine Cervone is thrilled to be writing about coffee, one of her favorite things! When not sipping an iced americano or writing, she's busy working as a musical theater performer performing in theaters and theme parks all around the U.S.
Chief Editor