Last updated on April 23rd, 2023 by Jules Winnfield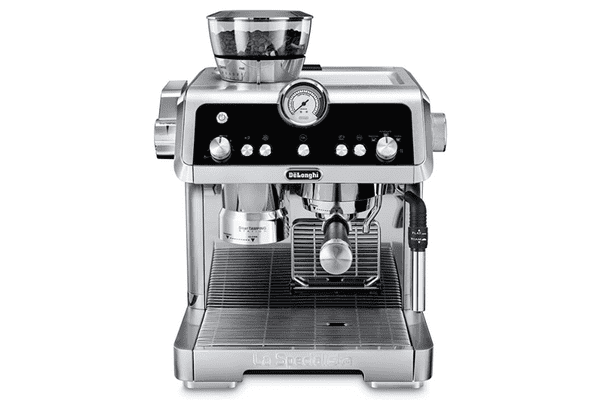 Do you know that feeling you get when you've created something that didn't exist before? The feeling of putting together the pieces at just the right amount in the right order at the right time, and it comes out so beautiful and perfect? 
DeLonghi La Specialista Prestigio EC9355
Performance -

9.4/10

Ease of Use/Maintenance -

9/10

Build & Quality -

7.9/10

Design & Features -

8.9/10

User Satisfaction -

8.7/10
Final Verdict
La Specialista Prestigio is a semi-automatic espresso machine with grinder that builds on the Arte's success with 19 bars of pressure, dual heating thermoblocks, and more features to make your life easier.   The dynamic pre infusion plus flexible temperature controls make the espressos consistently rich bold and delicious. While the sensor bean tech and smart tamp system make it easy to use and maintain.   And while it is pricey, a bit large and heavy, with questionable durability, the aroma of sweet espresso coffee filling your home that you made yourself (and not the coffee shop) may make it worth it.
Well, that's how I feel every time I pull a perfectly prepared espresso.
Of course, my tastes will be different from yours. But the feeling of satisfaction and warmth will be the same.  
The Delonghi La Specialista Prestigio espresso machine with grinder is a semi-automatic machine with the capability to brew delicious hands-on espressos for the creative coffee drinker and experimenter. But is it right for you?
In this quick straight to the gist DeLonghi La Specialista Prestigio EC9355 review, we answer the question and give our overall rating to help you decide.
Sale
Last update on 2023-09-18
---
DeLonghi La Specialista Prestigio Review and Rating
Build/Quality (7.9/10)
What is it made of?  
Stainless steel metal body The refined, fancy professional look makes your counters look like an Italian kitchen! 
How durable is it? 
This machine is fairly new to market, and users have reported the La Specialista Prestigio is built well.  
But a there are also quite a few complaints of parts breaking down early and the machine not operating like it should.  
Performance (9.4/10)
What brew modes does it have? 
3 pre-programed recipes: Espresso, Coffee, and Americano. 
But you can also make all of your favorites like Latte, Cappuccino, Latte Macchiato, Flat White, Hot Milk, Hot Water; 
Can pick from single or double shot 
Pressure? 
19 bars 
Strength control? 
Yes, via single or double shot, and the amount of grounds to volume you set 
Temperature control? 
Yes, 3 settings: min, med, max that is adjustable. 
How fast does it brew one cup or batch? Heat up time? 
Heats up pretty fast with a 1 sec quick start. Can get hot water almost instantly. Brews espresso fast too.
Pull time is manual so it's up to you. Milk frothing takes about a min.  
So total a few minutes from grinding to brewing to frothing.  
How many cups does it make? 
Can vary depending on what you make: 
Espresso: 25-180 ml (0.84-6.08 oz.) 
Americano: 50-420 ml (1.68-14.2 oz.) 
Coffee: 50-240 ml (1.69-8.12 oz.)  
Steam wand for frothing? 
Yes, comes with the MyLatte Art steam wand to make silky smooth micro milk foam for your favorite espresso beverages. 
How quiet is it? 
Decent, nothing out of the ordinary; grinder is a fair noise level 
How is the taste and flavor?  
Almost everyone agrees the rich, delicious, smooth coffee espressos with crema the Prestigio makes is spot on; rivals even that made by baristas at your local coffee shop. 
Ease of use/ Maintenance (9/10)
How big is it? 
Coming in at 15 in. wide, 14.48 in. deep, and 17.5 in. high, the Prestigio takes up a decent amount of space, but to be expected for a machine with grinder of this caliber.  
May be tough to get under the cabinet. 
How heavy? Portable? 
Weighs 29.76 lb., so it's definitely a big boy 
LCD display or push buttons or both? 
LED panel; Comes with push buttons and dial knobs for the coffee dose, selecting a beverage, and steaming that are easy to use. 
How easy is it to use? 
Finding the right balance of grind, temp, roast and strength is a rewarding challenge. But using the La Specialista Prestigio is fairly simple and easy once you get the hang of it. 
Simply clean out the machine with water by following the manual instructions, fill your water reservoir, add in your coffee beans into the hopper, select your grind and dose depending on your roast, insert the porta filter to catch the grinded coffee, press down the lever for automatic smart tamping, move the portafilter over to the brew section, select your temp and recipe, pull your shot, steam your milk with the wand, and pour milk into espresso shot. 
You now have a beautiful espresso beverage in your hands! 
Maintenance reminders? 
Yes, comes with indicator lights for "No beans in container", "Descaling", "No water", and "Cleaning" the coffee outlet.  
How easy is it to clean?  
Cleaning is simple and easy. Just take apart the porta filter and filter basket after your brew and wash with soap and water, clean out drip tray, and wipe down the steam wand.  Be sure to descale when the light comes on too. 
Design/Features (8.9/10)
Does it use pods or ground coffee or both? 
Uses only coffee beans. Be sure its high-quality espresso beans for the best results! 
Heating mechanism 
Dual Thermoblock 
Built in grinder? 
Yes, conical burr grinder with 8 settings ranging from course to medium to fine. 
8.8 oz. bean hopper with Sensor Grinding tech 
Programmable autostart? 
No autostart. But you can preprogram your own custom settings (volume, temperature) for brewing.  
Auto shut off, energy saving mode? 
Yes, will conserve energy by shutting off automatically after predetermined time; Range of 9 min to 3 hours.  
Any other notable tech features? 
Dynamic preinfusion – wets your beans with the right amount of water depending on how much coffee you're brewing. 
Programmable quantities – so you can have the perfect amount of coffee espresso with just a few buttons pressed. 
Water hardness testing – nice because this customizes how often you should descale based on how hard your water is  
Removable water reservoir? How big? 
Yes, 67.6 oz (about 2 L)
Come with carafe? Thermal or glass? Size? 
No carafe but does come with a nice stainless steel milk frothing pitcher! 
Can it dispense hot water? 
Yep, has a hot water spout; great for making oatmeal, tea, or hot chocolate! 
Drip tray removable to accommodate larger mugs? 
Yes, and you can adjust the height to take a mug as tall as 4.7″
Any other unique features? 
Smart tamping station – gives you a nice spot on the machine to tamp your filter just right with no mess  
Come in different colors? 
Stainless steel silver and black 
Pricing 
Retailing at $899, it's not the cheapest machine but presents value given the added features 
User Satisfaction (8.7/10)
Warranty? 
2 year + 1 more if you register your product 
Specific customer feedback, good AND bad  
Overall most coffee drinkers love the look, ease of use and maintenance, and delicious coffee house quality beverages the La Specialista Prestigio produces.  
The biggest complaints were the large size and weight, De'Longhi's less than ideal customer service, and the time it takes to learn how to pull the best tasting espresso.  
Pros and Cons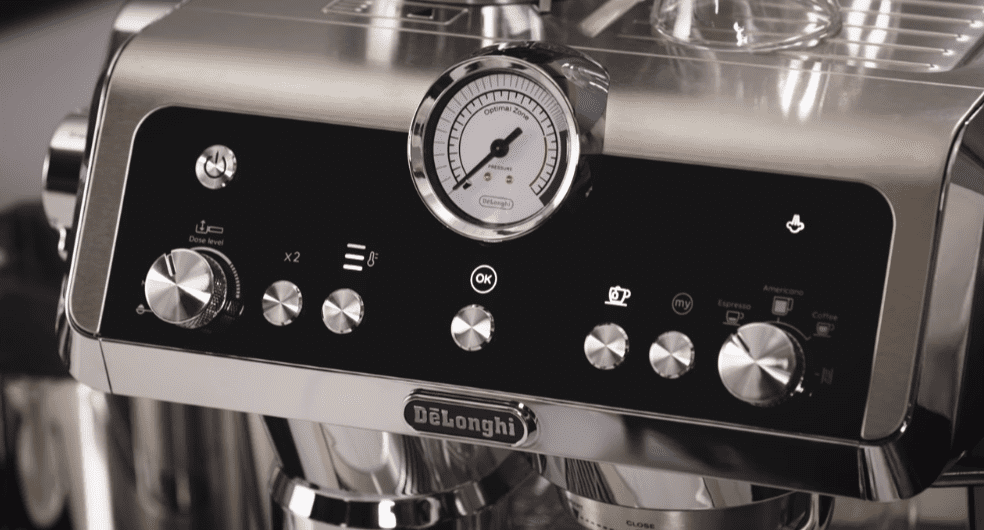 Like all of DeLonghi's espresso machines, high quality and performance is the baseline expectation. But each series has something to offer different coffee drinkers. This espresso cappuccino maker stands out to me for the following reasons:  
Things I like 
Easy to set up, use and clean up afterwards 
The smart tamping is nice since you can tamp without taking the portafilter out 

Automatically takes care of the biggest espresso making challenges of grinding, pouring, and tamping your beans properly for you.  
Means not only cleaner prep but faster too! 

Built in burr grinder to get the freshest coffee espresso 

Grinds the right amount of beans for the amount of cups you want automatically 
Great way to minimize the number of machines on your countertop 
Sensor grinding tech means you never unexpectedly run out of beans in the hopper. 

Dual thermoblocks means you don't have to wait for the espresso to brew and milk to froth separately.  

Get them both done at the same time! 

Dynamic preinfusion plus 3 infusion water temperatures means the maximum flavor extraction based on your particular roast or blend 

For example, robusta beans extract better with lower temps; Arabica prefer higher water temps.  

Steam wand makes creating latte art a new addictive hobby! 
Looks high end, sleek on the countertop 

Great for impressing friends and family! 
Things I don't like 
May experience less ideal tasting coffee as you learn to perfect your brewing method; this may take some time. 

Of course, if you're looking at the La Specialista then you already know to expect this. Trial and error is part of the game! 

Fairly large and takes up space 
Water tank at back makes for slightly difficult refilling since machine is heavy to move 
The automatic grinder can be annoying especially if you forget to tamp before pulling the porta filter out 
Durability is questionable 
Frother doesn't steam as hot as you would like 
The smart tamp isn't perfect all the time 
A bit pricey, but comparable to other semi-automatic machines with grinders.  
How Does it Compare? 
To get a better feel of the Prestigio, let's compare it to another similar quality semi automatic espresso machine on the market.  
At first glance, we noticed that both the La Specialista Prestigio and Casabrews: 
Are easy to use and maintain for the most part 
Come with a built-in grinder so you get the freshest coffee and an easy-to-use milk foaming wand 
Can brew preprogramed shots based on your preferences 
But the differences: 
The Casabrews pulls shots at 20 bars of pressure vs the Prestigio at 19 bars 
The Casabrews has 15 grind settings to the Prestigio's 8 
The Casabrews comes with a 92 oz (about 2.72 L) water tank compared to Prestigio's 67 oz (about 1.98 L) 
The Casabrews lacks the dynamic preinfusion, temperature control, and smart tamping features the Prestigio is blessed with 
Casabrews is a few hundred bucks cheaper 
The winner? 
Honestly it really depends on what you're looking for 
If you really just want a delicious espresso made consistently well, then the elevated basics like pressure, grind settings, and larger water tank make the Casabrews the better deal. Ideal for beginners still trying to figure out what they want. 
But if you value dual heating for simultaneous brewing and frothing, effortless tamping, and more customizable control of your brew, then the Prestigio is definitely your winner. 
Final Verdict 
When it's all said and done, the La Specialista Prestigio is well… a "prestigious" example of quality, ingenuity, and deliciousness wrapped into one semi-automatic espresso machine.  
The Prestigio is a step up from its first cousin the Arte. It builds on the Arte's success with 19 bars of pressure, dual heating thermoblocks, and more features to make your life easier.  
The dynamic pre infusion plus flexible temperature controls make the espressos consistently rich bold and delicious. While the sensor bean tech and smart tamp system make it easy to use and maintain. And of course, it looks good sitting on your counter tops like a boss! 
If you value the excitement of taking a blank canvas and creating your own espresso art by mixing the different paint strokes of grind, roast, temperature, strength, and froth while still maintaining convenience then the DeLonghi La Specialista Prestigio espresso machine with grinder is a great fit for your kitchen.  
And while it is pricey, a bit large and heavy, with questionable durability, the aroma of sweet espresso coffee filling your home that you made yourself (and not the coffee shop) may make it worth it.  
Sale
Last update on 2023-09-18
You may also consider the other models within the La Specialista series if you want more added features and perks.
But if you're like me, and not looking to be so involved in the details but want barista like quality, then you should check out super automatic espresso machines like the Eletta.
Or the Dinamica and Magnifica espresso machines. These are fully automatics that provide a hands off bean to cup experience but still give you the delicious coffee house aroma and taste you can't live without. 
If the La Specialista Prestigio is too complex for you, then check out the Dedica or ECP series. These machines are manual semi-automatics that are much simpler with no grinder built in.
Coffee Has Never Read This Good!
Sign up for a FREE newsletter to the best home brewing tips and guides
Thank you for subscribing to The Cup Coffee House Crew! There's a surprise in your Inbox 🙂
Something went wrong.
About the Author
Latest Posts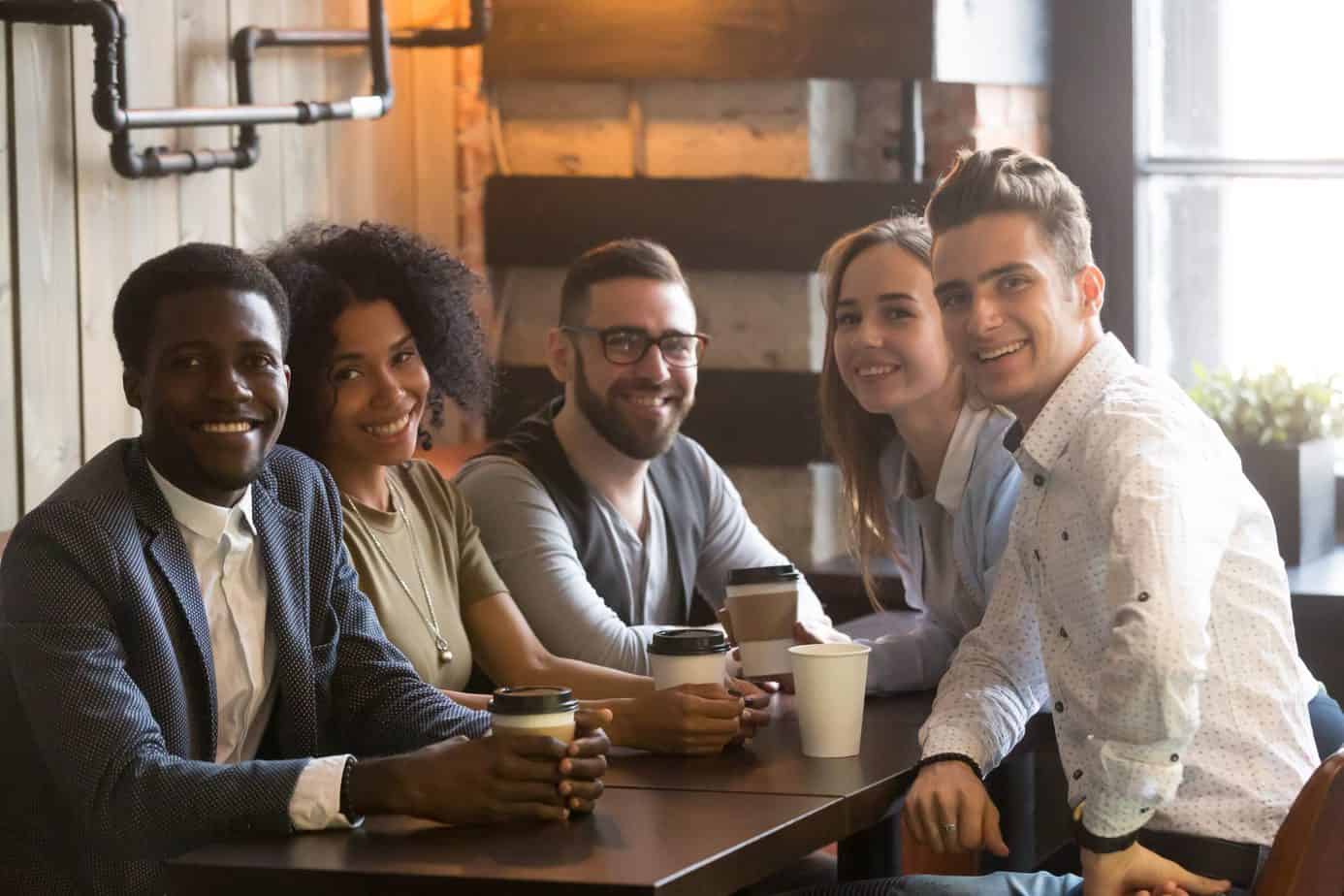 "Jules" is a pharmacist by day and investor, writer, and health nut by night. When he's not sipping on some coffee laced with MCT oil during an 18 hour fast, he is writing about how to get your coffee grind on or playing Monopoly with his 2 boys and wife. Ahh…life is good!